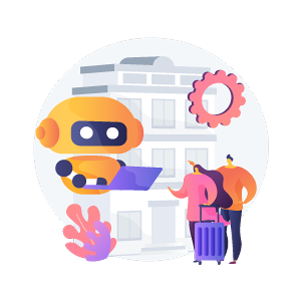 RecurPost's automation features are a step ahead of Buffer!
Join the 90,000+ businesses who trust us for the same!
How to level up your social media business growth game with Buffer alternatives
While Buffer has been a popular choice for social media scheduling, exploring alternative tools can help you level up your social media business growth game. These alternatives offer unique features and capabilities that can enhance your social media strategy and drive better results. Here's how you can leverage Buffer alternatives to take your social media game to the next level:
Advanced Analytics and Insights:
Many Buffer alternatives provide comprehensive analytics and insights beyond what Buffer offers. These tools allow you to dive deeper into your social media performance, including metrics like audience demographics, engagement rates, click-through rates, and conversions. By leveraging these advanced analytics, you can gain valuable insights into your audience's behavior, refine your content strategy, and optimize your campaigns for maximum impact.
Enhanced Content Curation and Discovery:
Buffer alternatives often offer robust content curation and discovery features. These tools help you discover relevant and engaging content from across the web, making it easier to curate and share valuable content with your audience. By leveraging these capabilities, you can provide a constant stream of high-quality content, position yourself as an industry thought leader, and keep your followers engaged and informed.
Automation and Workflow Efficiency:
Buffer alternatives often excel in automation and workflow efficiency, allowing you to streamline your social media management processes. These tools offer advanced scheduling options, bulk uploading capabilities, and integrations with other marketing platforms, making it easier to plan and execute your social media campaigns. By automating repetitive tasks and optimizing your workflow, you can save time, increase productivity, and focus on strategic activities that drive business growth.
Expanded Social Media Platform Support:
While Buffer supports multiple social media platforms, some alternatives offer even broader platform support. These tools may include integrations with emerging networks or niche platforms that align with your target audience. By expanding your reach across different platforms, you can tap into new audiences, increase brand visibility, and diversify your social media presence for enhanced business growth.
Cost-Effectiveness and Scalability:
Buffer's pricing structure can be limiting for businesses looking to scale their social media efforts. However, many Buffer alternatives offer more flexible and cost-effective pricing plans. These tools often provide a range of plans tailored to different business sizes and budgets, allowing you to choose the most suitable option. Additionally, as your business grows, these alternatives can accommodate your increasing needs without significantly increasing costs, ensuring scalability as you expand your social media presence.
By exploring Buffer alternatives, you can unlock new possibilities for your social media business growth. These tools offer advanced features, enhanced analytics, streamlined workflows, and greater flexibility, empowering you to optimize your social media strategy and achieve tangible results. Assess your specific requirements, compare different alternatives, and choose the tool that aligns best with your goals and budget. With the right alternative, you can take your social media game to new heights and drive meaningful business growth.
Buffer is a great social media management tool, however lacks many essential features that modern softwares is offering. While managing multiple social accounts it becomes inconvenient to login to all separate accounts and manage answering to users' comments. 
RecurPost helps in this regard with providing a Social Inbox where users will receive the fresh updates from all channels and proves to be the most preferred tool among Buffer alternatives. At the same moment, you can reply to customers' comments in real-time or delete them. Don't you believe? You must try and test numerous features of RecurPost by signing up for a free 14-days trial. Try NOW!
Frequently Asked Questions
Check how RecurPost compares with more tools
Did you know that RecurPost is a great alternative to numerous other social media scheduling tools out there?
Here are some tools that RecurPost outshines