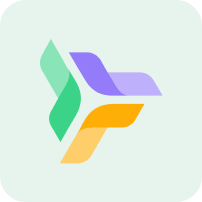 Large businesses, Organizations​
Unlimited posts and multiple pages per workspace No option for Social Inbox No RSS feed automation Limited Integration for third-party tools No Post recycling

Individuals, businesses, Agencies
Budget Friendly Plans

Extensive team collaboration

Has AI content generator feature

Provides personalized white label reporting

Caption customization supported

Unlimited workspace support

Advanced analytics
In the dynamic world of content planning and social media management, Planable stands out as a platform designed for collaboration, approval workflows, and efficient publishing. Catering to individuals, small teams, and larger organizations, Planable offers a suite of features that Simplify the content creation and approval process. In this review, we'll explore Planable's offerings, juxtaposing them with industry benchmarks like RecurPost to provide a holistic view of its capabilities.
Planable secures a commendable 8.8 out of 10 in our ratings. The platform shines with its focus on approval workflows, ensuring that content is vetted and refined before publishing. Its scalable plans cater to a wide range of users. However, when compared to RecurPost, there are areas, especially in pricing, where Planable could enhance its offerings.
| | | |
| --- | --- | --- |
| Feature | Planable | RecurPost |
| Pricing | 8/10 | 9/10 |
| Users | 9/10 | 10/10 |
| Features | 9/10 | 9/10 |
| Approval Workflows | 10/10 | 8/10 |
| Scalability | 9/10 | 9/10 |
It is a great time saver, you can use Planable to schedule the posts on your social media, you just have to connect them and you're ready to go. I'm posting exclusively from Planable cause it is really convenient and quick. I am able to create a post and share it on all my social media, instead of having to open each and every one. It also allows me to plan my posting schedule way ahead, even months from now, which is a great function.

~ Adam G. (Capterra link)
It is a really good tool for planning the content for social media. We love the workspace, and team collaboration. Its amazing if you need 2 steps process, creation and aprove This is really useful for agency or big publishers who need to post new fresh daily content. At the moment we use in our magazine for facebook groups, so we schedule questions, and create daily engagement topics I really like the calendar view and the feedview. Love the drag and drop feature!! Amazing! Interface is really fast!! (super important) They support linkedin and instagram! Also they work really fast adding new features to improve the product, so im really glad about that.

~ Ale R. (Capterra link)
I love the UI of viewing the platforms in grid, feed or calendar. It makes it SO easy to visualize your feed a few weeks at a time and the software is very intuitive and user friendly.

~ Sarah E. (Capterra link)
I love this software for its team collaboration capabilities. We manage social for clients and this makes it extremely easy to get feedback and edits on posts. It is very straight forward to use and we love that there are multiple ways to view your feed, especially flipping between calendar and grid!

~ Kaitlin C. (Capterra link)
Workspaces have no limit on social media accounts connected to them. Allowing for true flexibility when handling client accounts.

~ Waseem S. (Capterra link)
For me, the downside is the lack of analytics which I have had with other publishing softwares, without additional cost. The price is similar, but with less features. I also wish there was a feature with which I could connect a Google Drive that already contain media rather than having to upload separately.

~ Mandy H. (Capterra link)
The Instagram scheduling hands down. They now have a feature that you can connect a Buffer account to your Planable to post to your IG feed that way (can we say cumbersome?), but I've ran into too many issues with this…plus, you're limited to only several accounts…Unless you want to pay Buffer for an upgrade and then, what's the point of paying for Planable? If you publish to a number of IG accounts, this is a huge drawback. Not to mention, even the limit I was stuck with had problems with scheduling. I've since had to go elsewhere for scheduling to IG.

~ Michael S. (Capterra link)
The only thing that is tricky is having to integrate with Buffer for my IG posts to post automatically. If you don't integrate you have to click the notification that comes through on your phone (which automatically brings you to create an IG post and copies the image and copy for you) and then you post from there. So it's an additional step but still user friendly. I also have noticed that when I try to bulk post content it's hard to customize it based on each account. I.e. if I add the same content for an account to be scheduled to IG, FB and Twitter, I cant use the same image for Twitter sometimes or If I have a post that is suitable for Facebook, I can't change the IG copy to say the same thing but include "Link in bio" without creating a separate post for that platform.

~ Brittany G. (Capterra link)
IG auto post feature I wish there was an option to enable auto post for some posts but require manual posts for some. for our organization specifically I like the non auto post feature as I like to have the option to copy & paste a link from the "caption" to add a swipe up feature to the story. In auto story post I dont see an option to include captions or text. If you do this in auto post main feed, the content shows up with the link as the caption. Currently our work around is to turn off auto post and manually post everything once the notification comes to the phone.

~ Meagan B. (Capterra link)
There needs to be more features in the dashboard such as advanced analytics. Some features also need a cleanup to be more user friendly.

~ Jacob K. (Capterra link)
Collaborative Environment: Planable is designed with collaboration in mind. Its Review processesensure that multiple stakeholders can review and refine content before it goes live.
Scalable Plans: From free plans for individuals to pro plans for larger teams, Planable offers a range of options that cater to different needs and budgets.
Intuitive User Interface: Planable's interface is user friendly, ensuring that even those new to content planning can navigate and use the platform effectively.
Flexible Approval Types: With options for no approvals, optional approvals, and required approvals, teams can choose the workflow that best suits their operational style.
Complete Publishing Options: Planable supports publishing across major social platforms, with the Pro plan offering unlimited Twitter publishing.
Limited Posts in Free Plan: The free plan offers only 50 total posts, which might be limiting for active users.
No Twitter Publishing in Free Plan: The absence of Twitter publishing in the free plan might be a drawback for users who prioritize Twitter as a platform.
Restrictions on Pages per Workspace: Both the Basic and Pro plans have restrictions on the number of pages per workspace. This limitation may be challenging for users handling multiple brands or campaigns.
Learning Curve for Approval Workflows: While the Review processes are a strength, new users might face a learning curve in setting up and managing these workflows.
Pricing Per User: The pricing model is per user, which might increase costs for larger teams.
Planable offers a range of pricing plans tailored to different needs:
Free Plan: Priced at $0/user, this plan offers 50 total posts, unlimited experience, but no Twitter publishing.
Basic Plan: Priced at $11/user, this plan offers unlimited posts, 4 pages per workspace, 2 types of approval, feed & calendar views, and publishing restrictions of 1 tweet/page/day.
Pro Plan: Priced at $22/user, this plan includes everything in the Basic plan, with 10 pages per workspace, 3 types of approval, grid view, save as an ad feature, and unlimited Twitter publishing.
Approval Workflows: Planable's standout feature is its Review processes. Teams can set up no approvals, optional approvals, or required approvals based on their operational needs.
Collaborative Environment: Planable is designed for collaboration. Multiple stakeholders can review, comment, and refine content, ensuring consistency and quality.
Flexible Publishing Options: It supports publishing across major social platforms, with specific plans offering enhanced publishing capabilities like unlimited Twitter publishing.
Intuitive User Interface: Beyond just having features, Planable ensures they are accessible. The user friendly interface ensures that users can effectively plan and publish content.
Scalable Plans: Its range of plans ensures that every user, from individuals to larger teams, finds a plan that aligns with their needs and budget.
Planable positions itself as a complete solution for content planning and social media management. With a suite of features designed to enhance collaboration and Simplify the approval process, it offers a compelling value proposition. While it boasts numerous strengths, there are areas where it could further refine its offerings. When juxtaposed with industry leaders like RecurPost, Planable showcases its potential as a leading content planning tool.
Frequently Asked Questions
1. Does Planable offer a free trial for its paid plans?
Yes, Planable offers a free sign up for its plans, allowing users to explore its features before committing.
2. How does Planable's approval workflow compare to other platforms?
Planable'sReview processes are one of its standout features, offering flexibility and ensuring content quality.
3. Is there a mobile app for Planable?
Planable offers mobile apps, ensuring users can plan and approve content on the go.
4. Can I upgrade or downgrade my Planable plan anytime?
Most platforms, including Planable, offer flexibility in plan changes, allowing users to adapt based on their evolving needs.
5. How does Planable handle data security and privacy?
Data security and privacy are paramount. Planable likely incorporates industry standard security measures to protect users' data. For detailed information, it's best to consult their official documentation.
6. Is training or onboarding provided for new users?
Many platforms offer tutorials, webinars, or onboarding sessions for new users. It's best to check with Planable's official resources for such offerings.