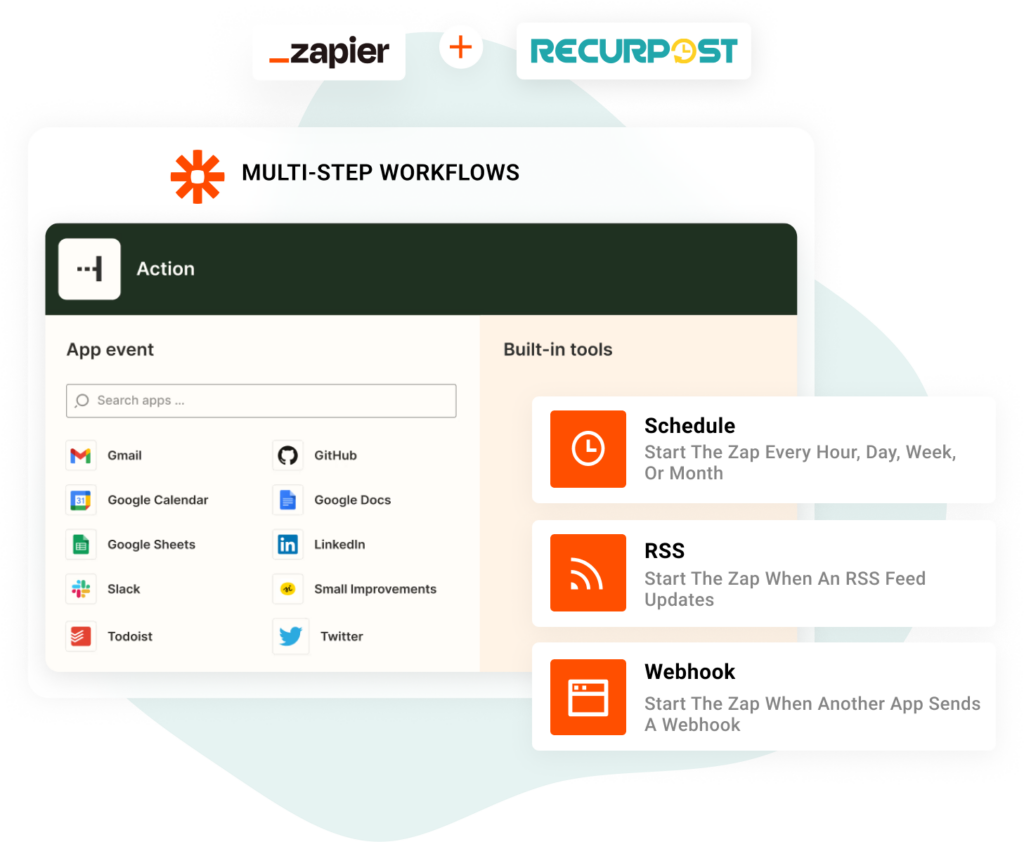 A match made in the heaven of automation!
Sounds intriguing?
We're only getting started!
RecurPost features a magical integration with Zapier that makes automation feel like a child's play.
" Before I found RecurPost I was struggling to stay up to date with social media, was lacking engagement, and was losing followers. Since I found RecurPost I have been able to schedule regular content in no time at all, I Feel More Engaged With All My Networks , and my followers have grown exponentially. I'm so glad I found this service and don't know how I ever managed my social channels without it. "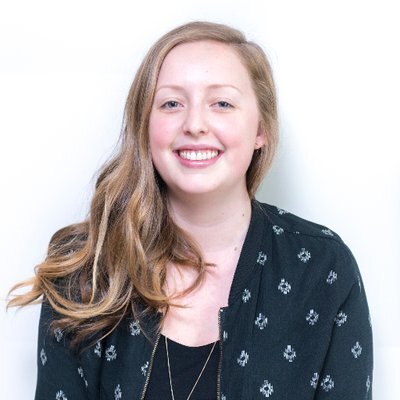 Melissa Carter
Artist, USA
Zap it up and get more done!
Create automated workflows aka "Zaps" with Zapier and speed up your tasks.
You will get more time to achieve tasks that are more important.
No coding abilities are required.
Snatch this deal before your work spreads you thin!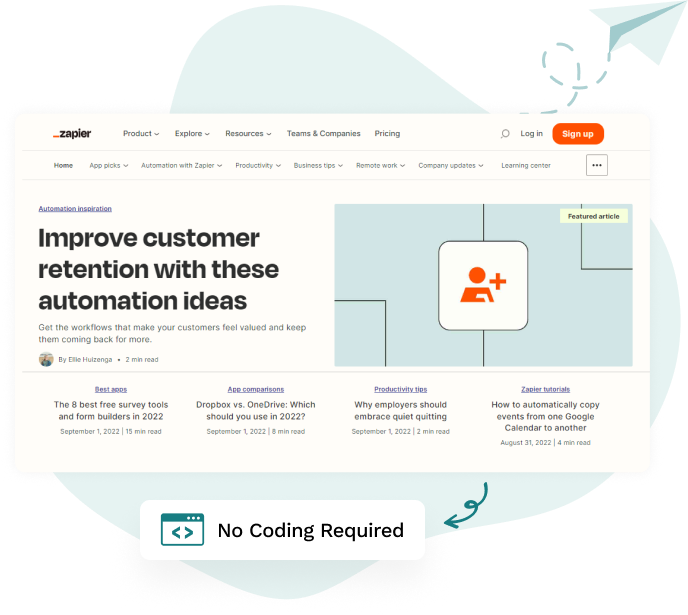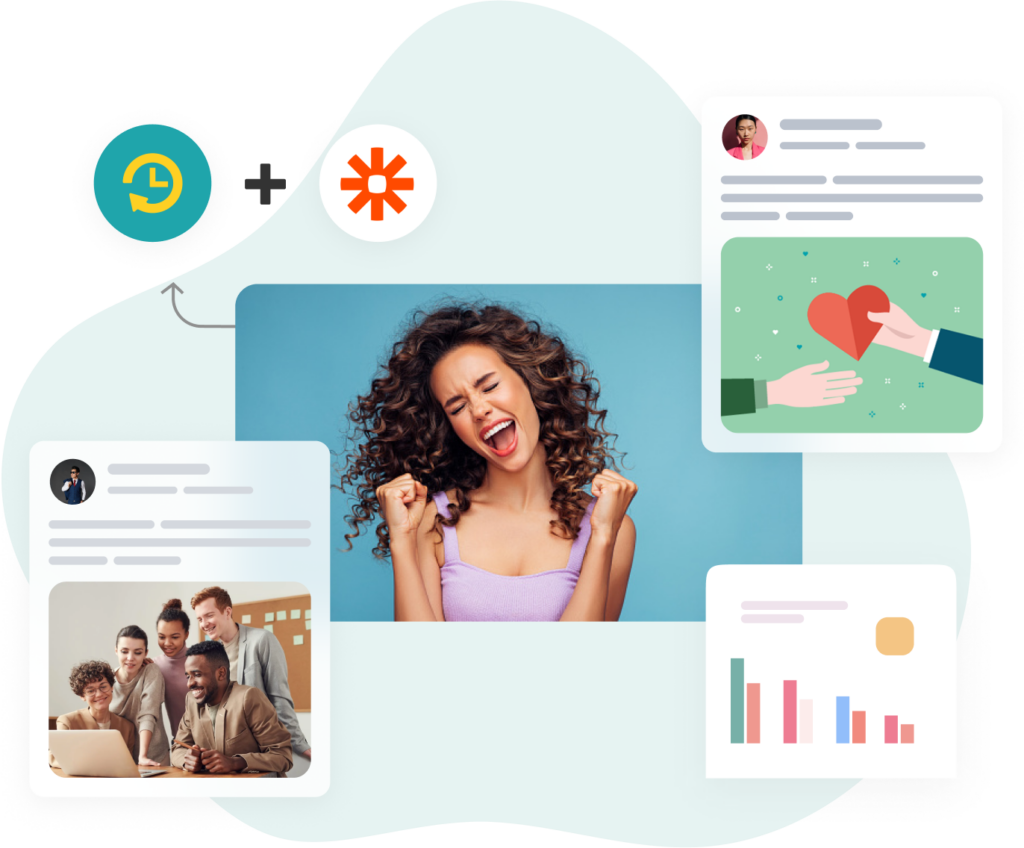 An effortless, interconnected flow of information
Zapier will connect RecurPost with numerous popular apps.
All information from the connected apps will move to RecurPost automatically
Add a line there, find a line here.

Think no more and sign-up now to enjoy the twofold power of automation with our Zapier Integration.
Over 90,000+ happy users and counting.