Collaborate, Organize & Manage Better with RecurPost's Workspaces
Change the way you manage your social accounts with unlimited workspaces
Get Organized with Workspaces
Workspaces help you take charge of your social media setup.
Manage content and social accounts of different clients using different workspaces.
Assign team members to workspaces to easily control access.
Invite clients to their workspaces for proactive collaboration.
Get separate calendars for each workspace.
Personalized reports for each workspace for better focus.
Read and reply to incoming messages for social accounts in the workspace.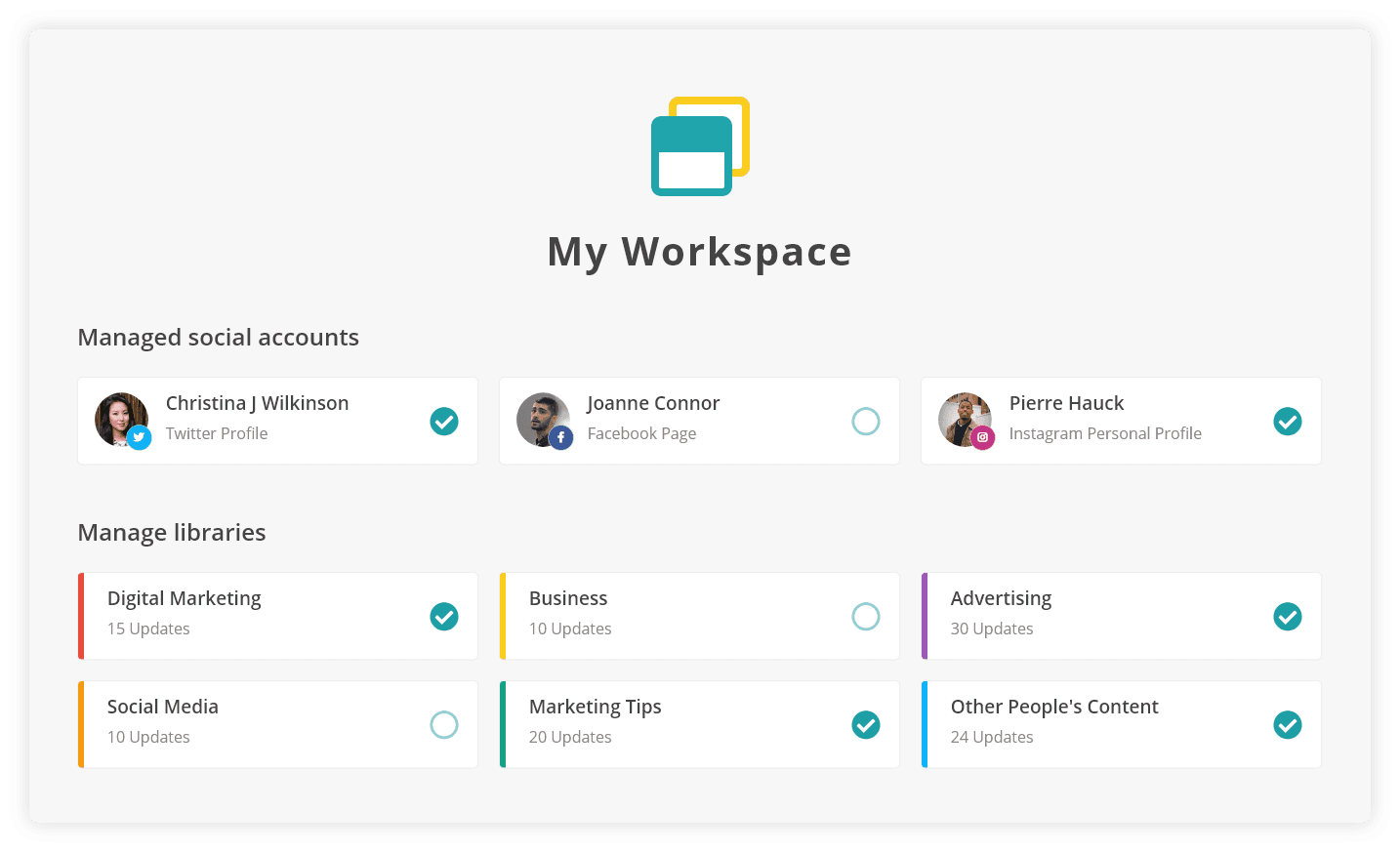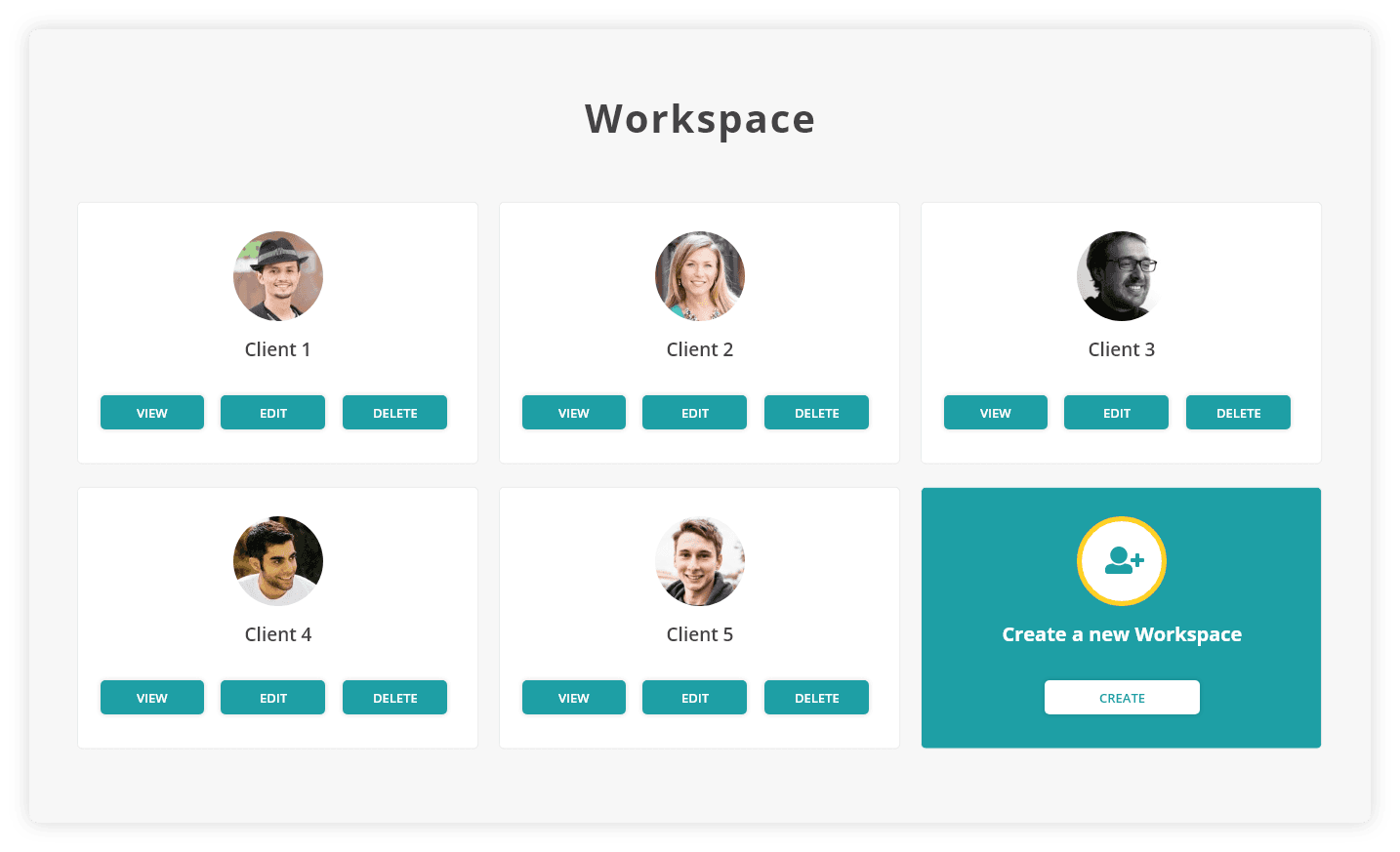 Posted on a wrong profile? Not with RecurPost!
When you are working with different clients and managing their social media accounts, it's important to be able to keep each client's content separated from everything else. And how can you do that? By creating Workspaces!
That way you can make sure that you don't post or schedule anything on the wrong profiles by mistake. You can keep every clients' social media accounts and libraries in one space, which is best for freelancers and agencies who deal with a plethora of clients. Organization at its best!
Divide work into small chunks that can be managed in a workspace.
Remove unwanted content and social accounts from your team's view to keep it tidy.
Invite your client to the workspace as well for a better collaboration.
Edit the social accounts or content libraries accessible in a workspace at anytime.
This delegation is so easy to setup that you won't even realize how big an accomplishment it is.
Your team will become 3X productive.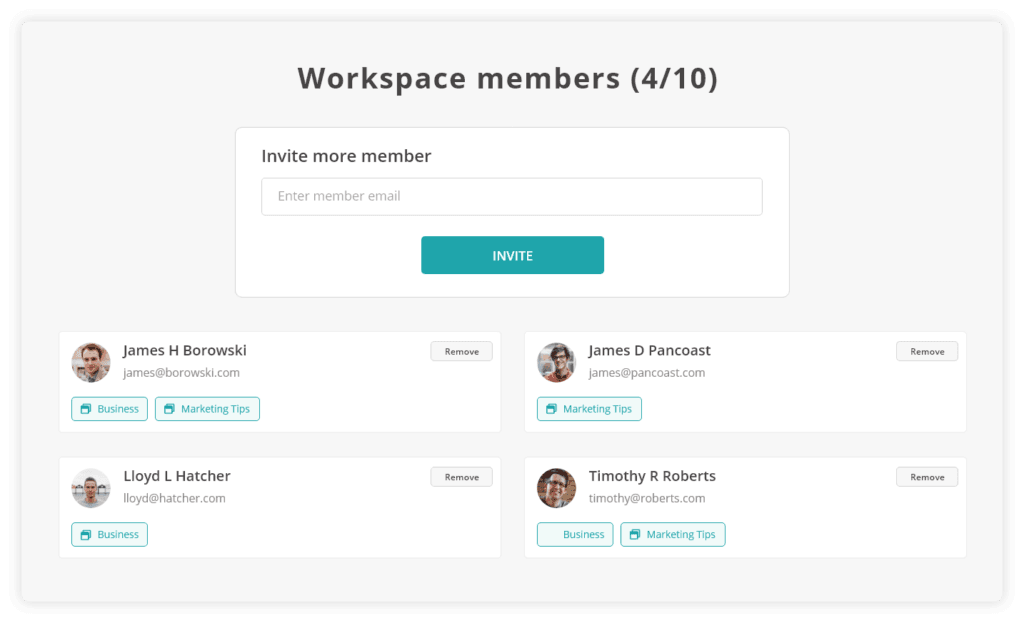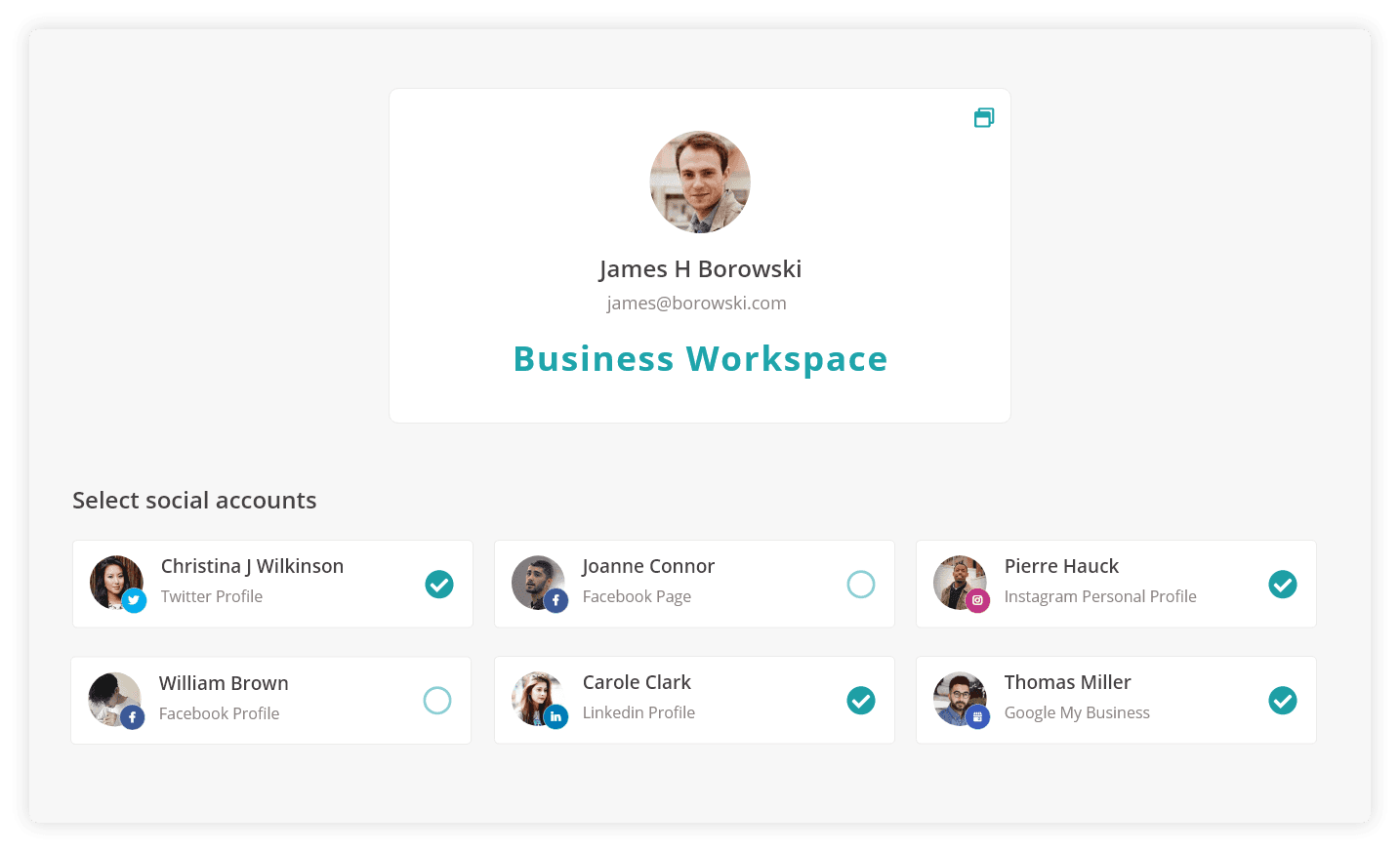 They See Only What They Should See!
With the freedom to create unlimited workspaces, you no longer need to give access to all social accounts to your team members. Simply create a workspace for each team member and add the social accounts that you want them to manage.
You can always make changes to the social accounts or libraries that your team members can access. You can also revoke the access completely and remove them from your workspace anytime.
If your clients use RecurPost, they can invite you as a manager to help them manage their accounts.
You can switch from one client's workspace to another one's with a single click.
No more overhead of keeping track of what is where. Just focus on your core competency.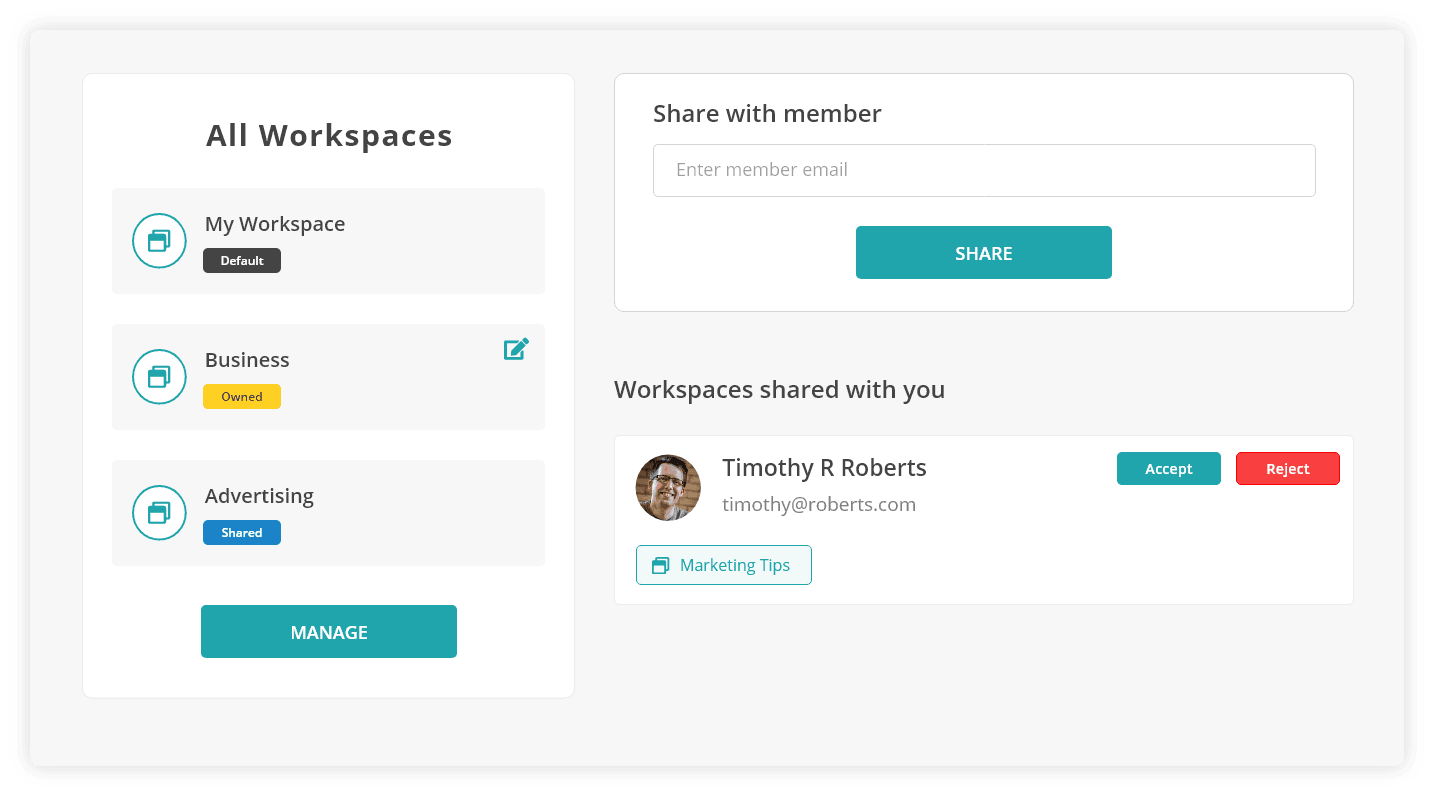 Why Ask Clients for Passwords?
You or your clients no longer need to share their personal account details for you to be able to post on their behalf. Invite your clients to their workspaces and they can add their accounts there. 
Not only this makes you look professional, you will never be responsible if their credentials end up on a hacker database as you never had access to those passwords. Thus, our social media scheduler ensures that you neither need to share the credentials of your RecurPost account nor that of your social accounts.
Keep Clients and Team members on board
Your clients now have a place to stay updated on all the posts in real-time. You can help manage your clients' accounts by providing them access to different libraries and social accounts, assuring that things are kept organized.
When a team member makes any changes to the assigned workspace, it will reflect everywhere and can be seen by all the people managing it. Thus, you as well as your clients can always stay up to date about the changes that are made to your social accounts. whenever you schedule Facebook posts, schedule LinkedIn posts, schedule Instagram posts, or schedule tweets.