White Label Reports by RecurPost
Professional branding and social media reporting made easier than ever before.
Brand With Ease Through White Label Reports
Through our White Label social media reports, RecurPost provides you with one of the best ways to professionally brand your business. You can even use your own company logo, giving out the idea that you pay attention to the details. If you use a wordmark, you can use that instead of a logo as well.
Not just that, if you are a digital agency managing your clients' social media, each white label report can include a different business logo according to your clients' needs. White label branding will also eliminate confusion if you go through a lot of reports and forget which one you're reading.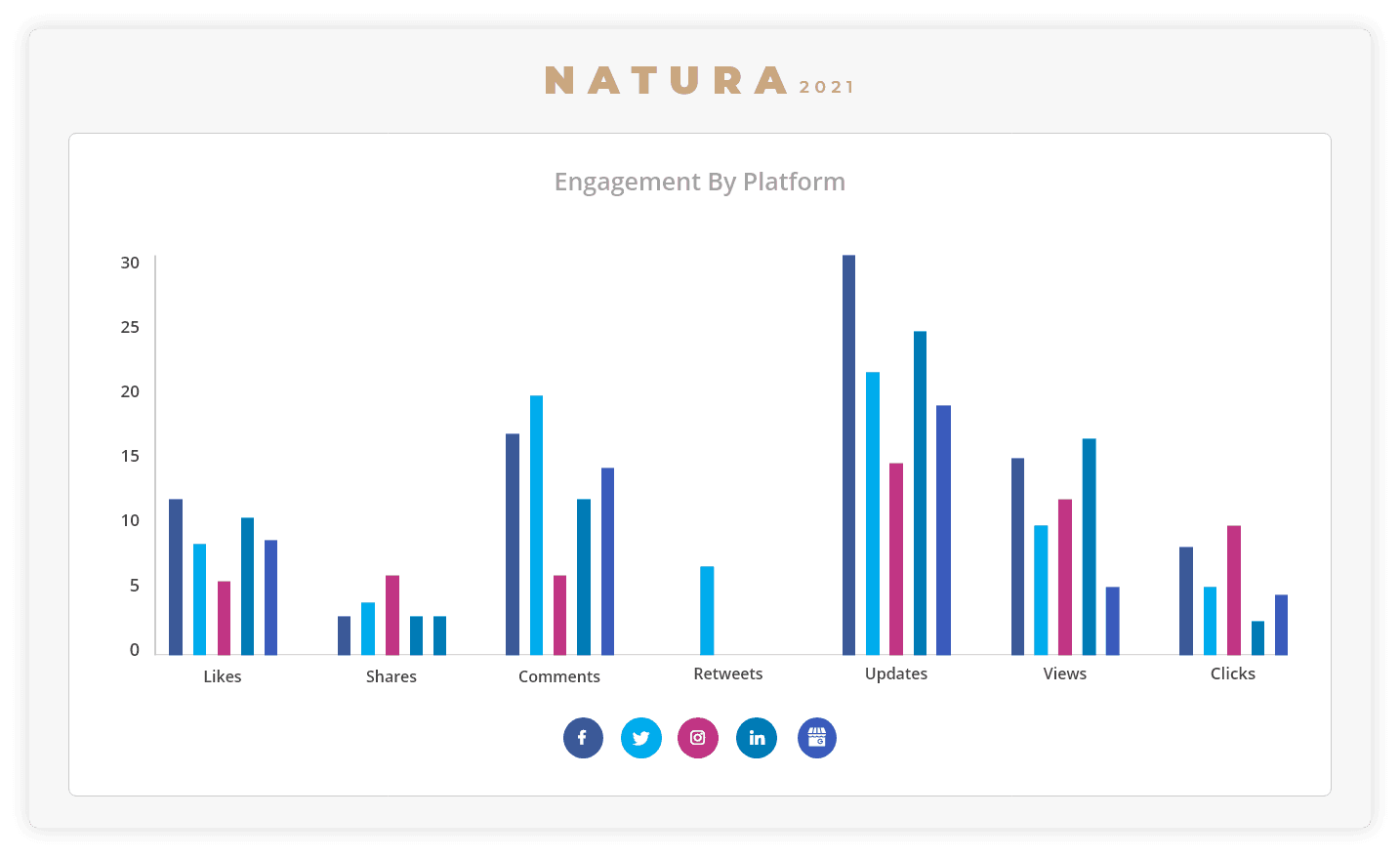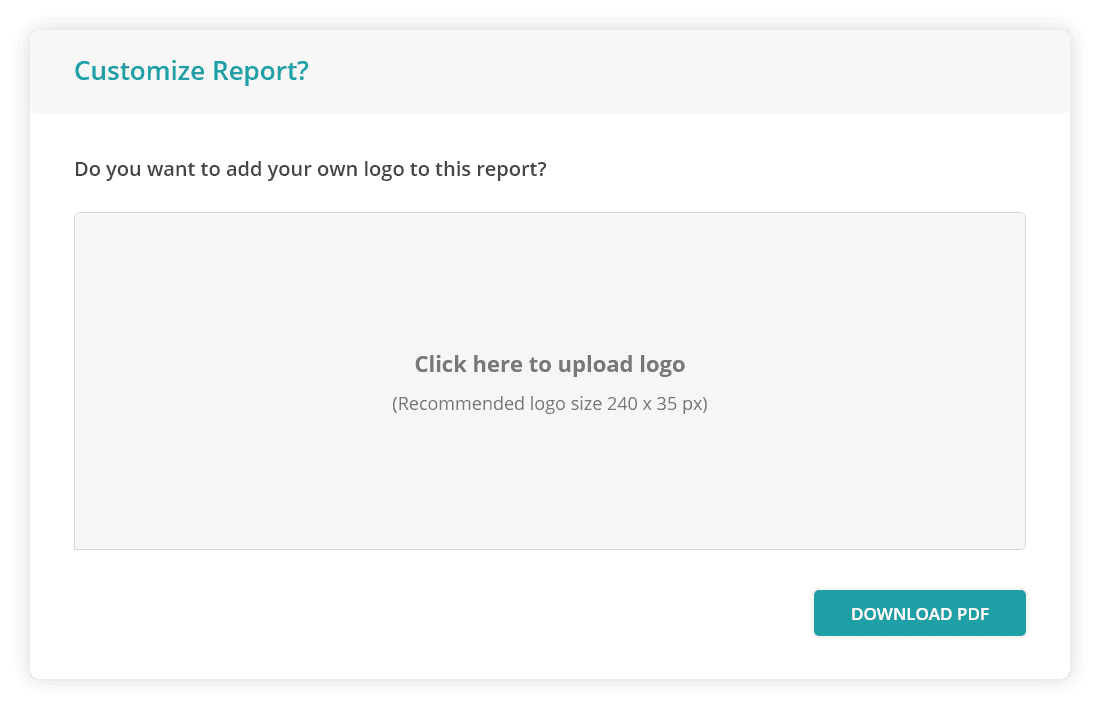 We know how hard it is to create a report using multiple third-party tools. Not to mention how the inconvenience is even greater when you have to download them and add the logo manually.
However, with RecurPost, you can save your time and energy by simply uploading your own reporting logo and having them made ready for you instantly. The entire process of downloading white label reports through RecurPost is just a matter of a few clicks. Whenever you schedule Facebook posts, schedule Instagram posts, or schedule tweets, these reports will come in handy.
All Your Social Metrics Simplified
Everything that you see in the Reports section of RecurPost, the same appears in the downloaded PDF. Every metric will appear in the form of charts and graphs. In the beginning, there will be an overview of the total likes, comments, shares, retweets, views, and clicks received on your social profiles.
After that, you'll see data sorted in charts and graphs showing engagement by platform, engagement by library, audience insights, and more. You'll also see the top 5 updates from all social media accounts together and then separately for each platform.
Such detailed white label reports could be simply circulated among team members without having the need to explain anything.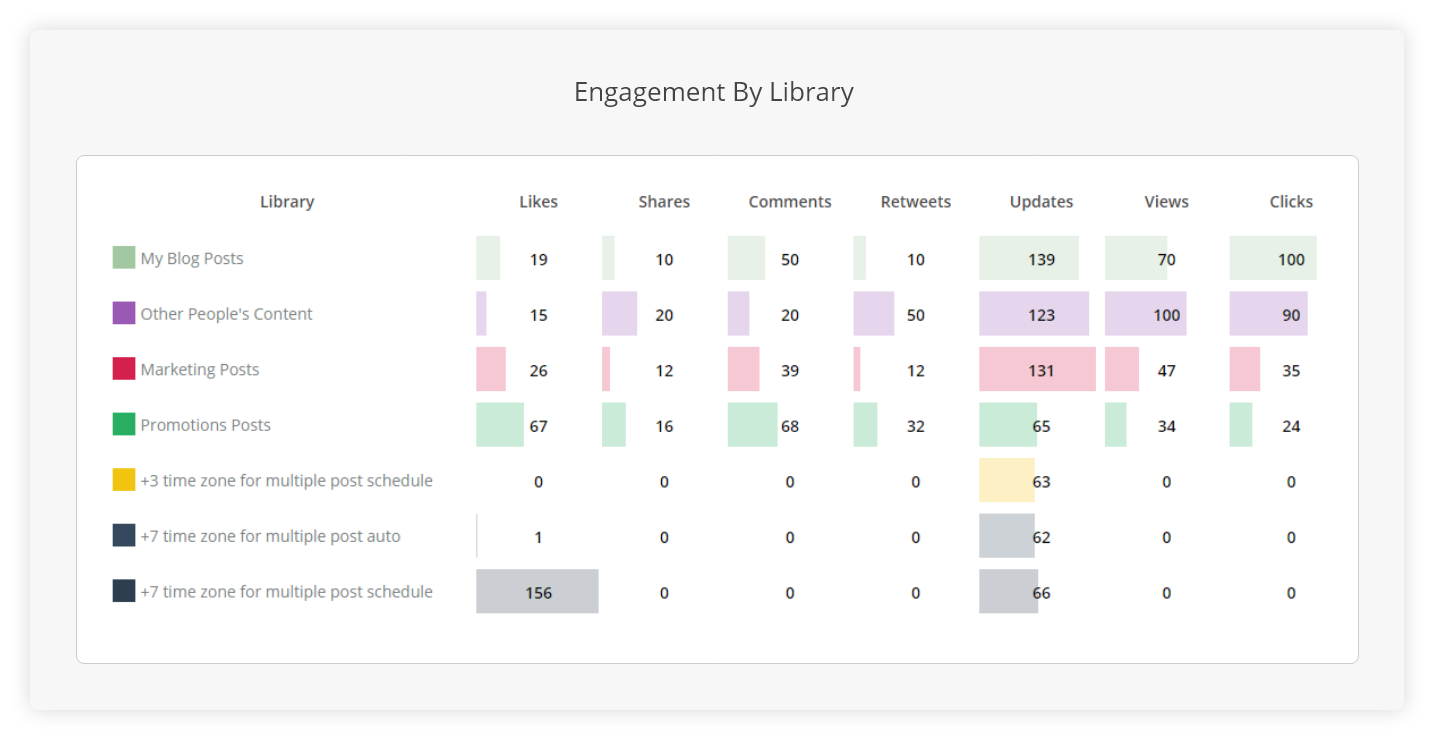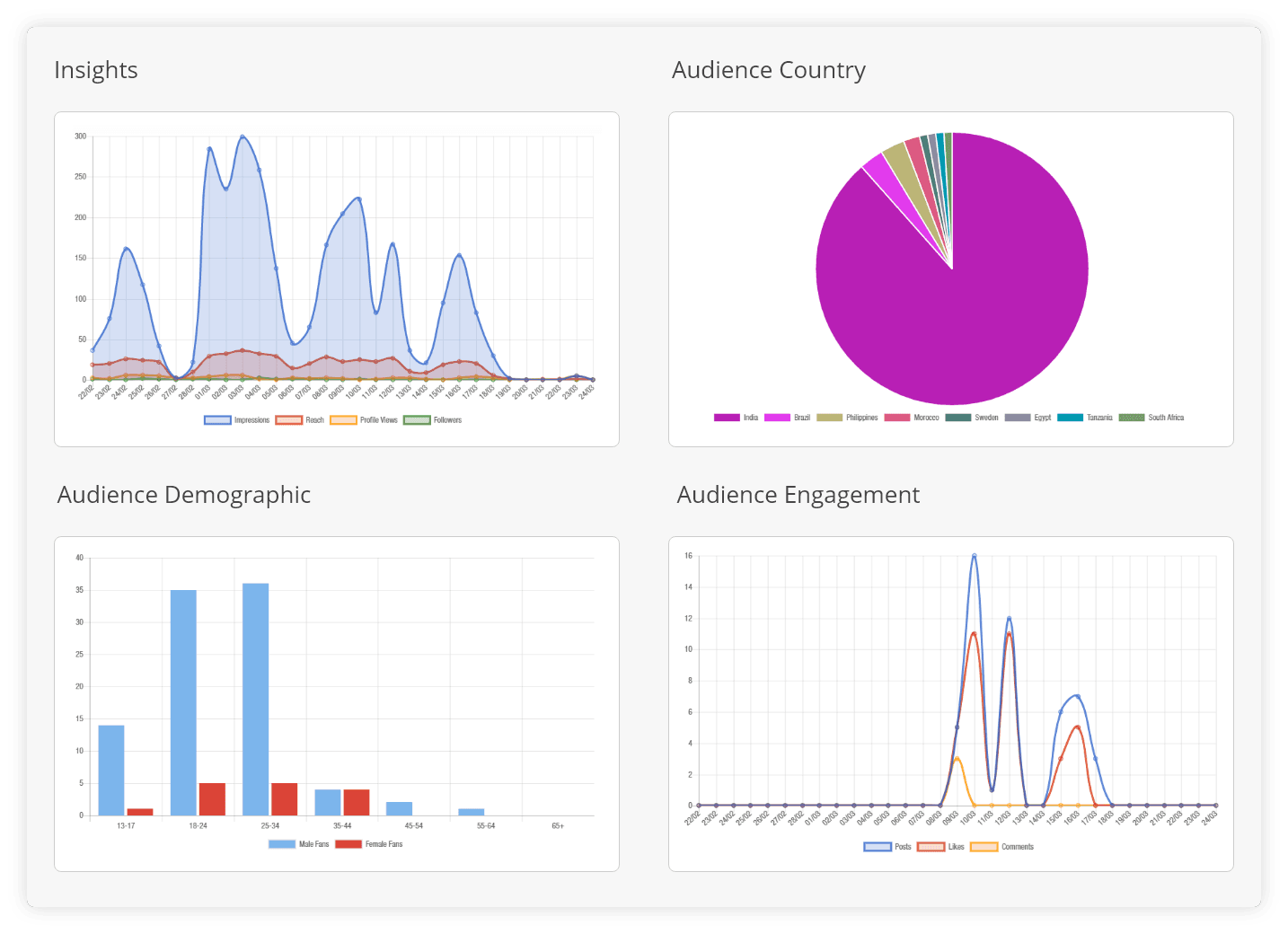 Better Understanding With Less Efforts
It can be quite a hassle to make your clients clearly understand what's in your report, let alone doing so with ease. But with RecurPost's White Label social media reports, you can now do so effortlessly with time to spare, which you may use to handle other important activities like making necessary decisions regarding your business strategy or even handling complaints.
The white label reports generated by RecurPost are pretty self-explanatory and show all the required information in a single place. These will make things simple when you schedule Google My Business posts, schedule LinkedIn posts, or use the tool as a Pinterest scheduler.
Take On More Clients And Handle More Activities At Once
White Label reports usually take up a lot of time to prepare manually and are better to be given to a third-party service that can do the job more precisely and in less time.
By doing that, you give yourself the freedom to take on other responsibilities and handle more clients. It saves you time especially while dealing with multiple clients as you can simply integrate your brand logo into your RecurPost reports.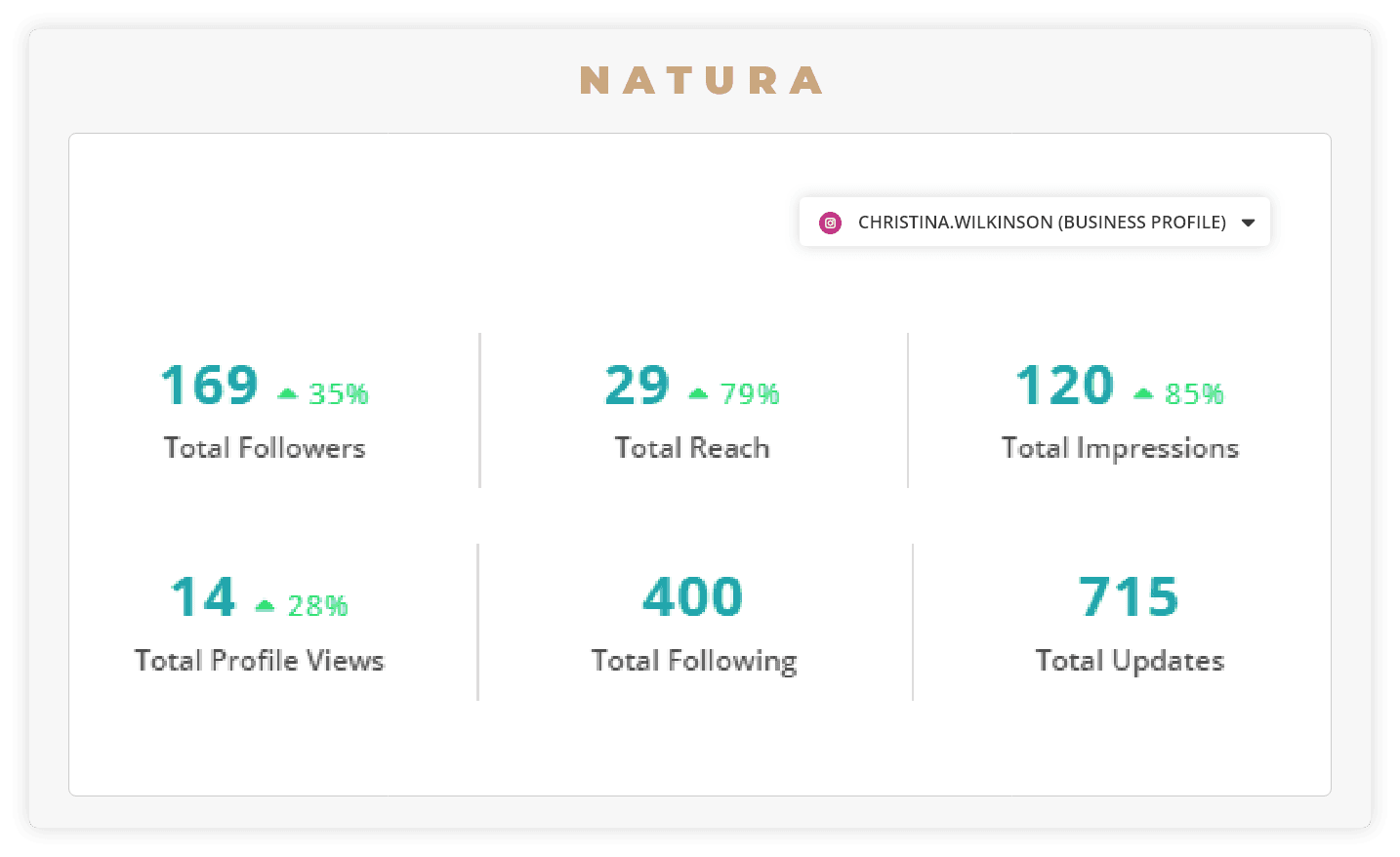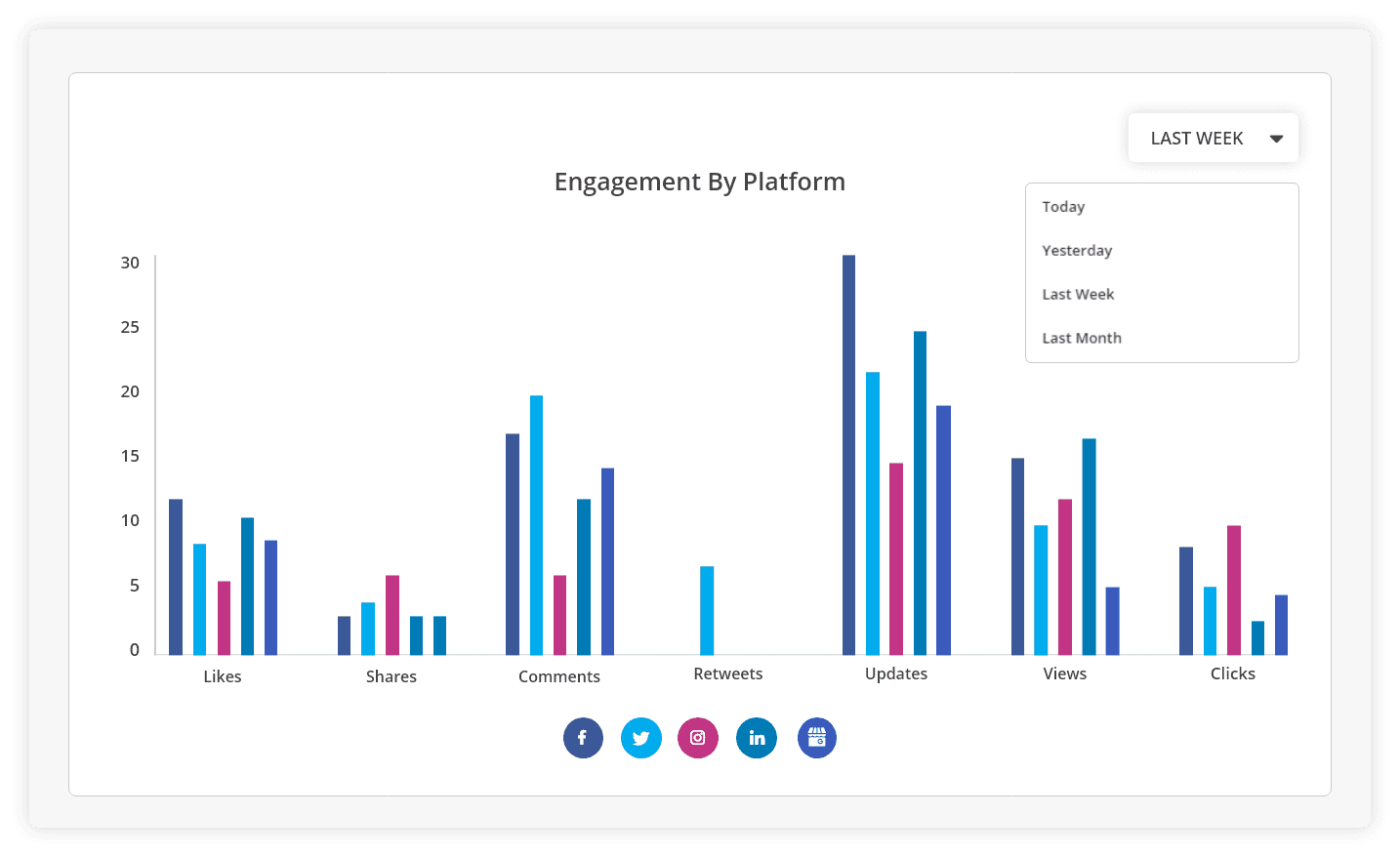 Send Daily, Weekly, Or Monthly White Label Reports
You can choose how frequently you want your reports according to your or your client's preference. It can either be daily, weekly, or monthly.
A consistent report every once in a while also helps you brand your business constantly and helps keep your clients' trust intact. By sparing just 3-5 minutes, you can prepare your White label reports and send them out to your clients whenever required.
As you can download daily, weekly, as well as monthly white label reports, it is easy to organize them in separate folders and compare the results whenever you want to. You can easily see which week or month was better for your social media and create more content similar to your top-performing posts with our social media scheduler. This comparison can also be done for showing your clients the improvements that you made overtime.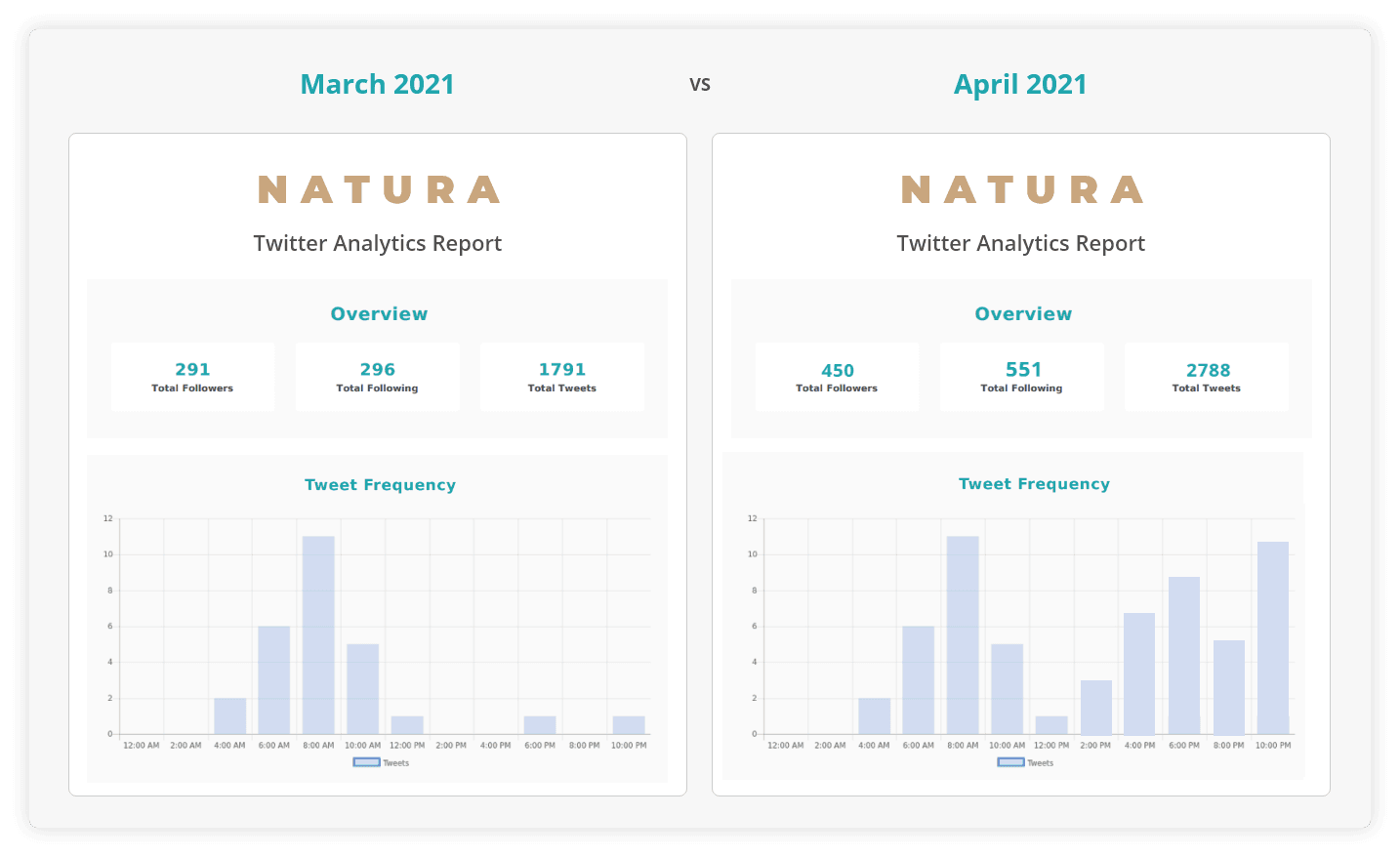 How To Use RecurPost's White Label Reports Feature?