AI Backed Scheduling For Better Reach
Schedule Posts at The Right Time For Maximum Social Engagement
Chances of you picking the absolutely best time to post are less than 20 percent. Let our smart AI based social media scheduling tool figure out the best time for your account.
Collaborate With Your Team Members And Clients
Let The Right People Manage Your Social Media Schedules
RecurPost allows you to add team members and work along with them on your social accounts. Delegate specific work and provide access only to the social accounts that a team member needs to work on. Do all the teamwork without sharing the credentials of your social profiles with anyone!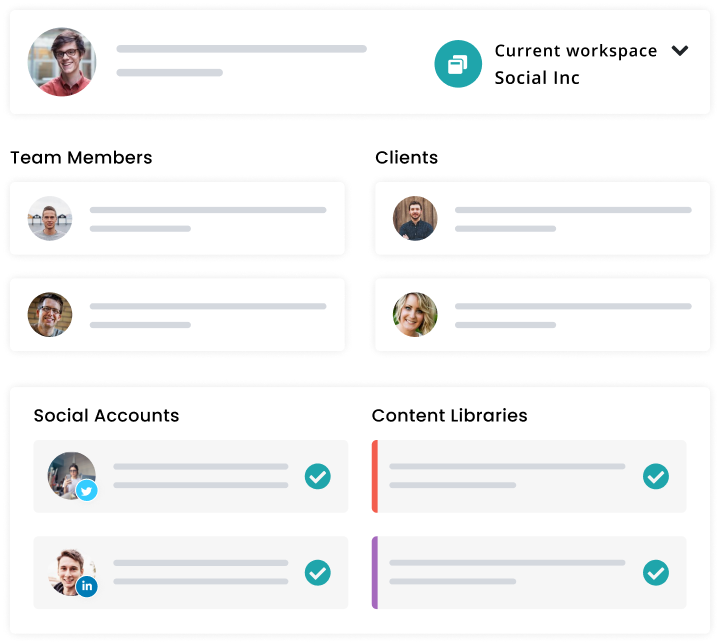 Make The Most Of Your Marketing With Social Media
Scheduling Tool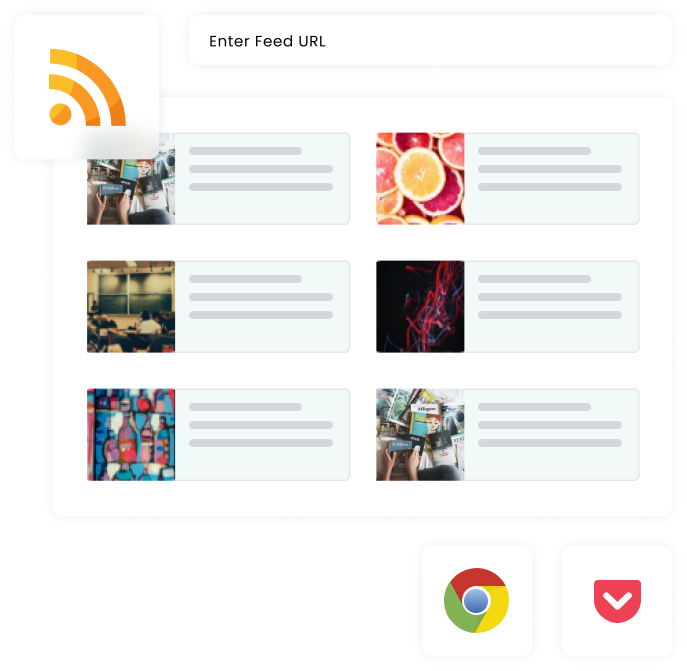 Curate Content at Lightning Speed
Get Enormous Content Backup With Our Social Media Scheduler
We know finding good content is a tedious job. With RecurPost, you can get all of your favorite content readily available at your convenience. Even when you run out of your own original content, RecurPost can provide you with tons of updates. RSS feeds, Pocket integration, Chrome plugin, Google alerts – there are a lot of options through which trending content will be kept ready for you to share on your social profiles.
Create Professional White-Label Reports
Sophisticated Reports And Easy-To-Understand Social Media Analytics
Through the White Label social media reports, RecurPost provides you with one of the best ways to professionally brand your business. You can even use your own company logo, giving out the idea that you pay attention to the details. Not just that, each report can include a different business logo according to your clients' needs.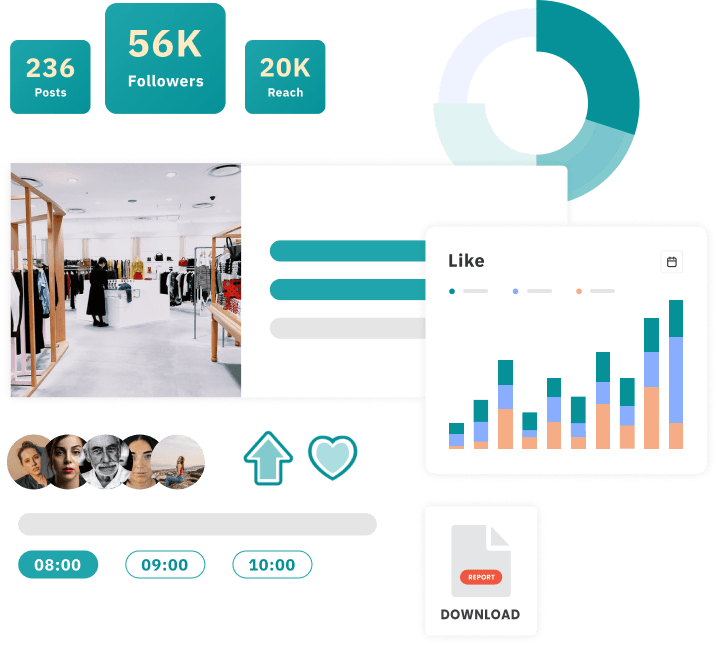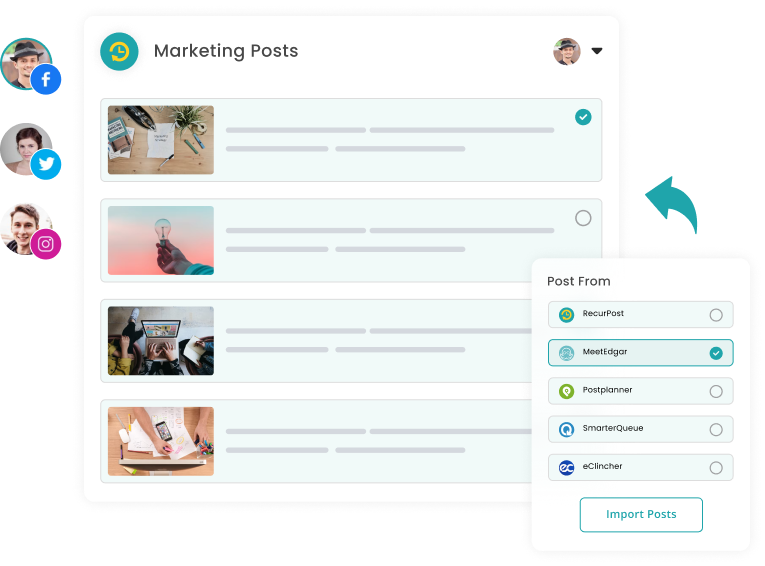 Import content from other tools
Your content is no longer caged
If you have a lot of content with another scheduler we have the tools to let you import it into RecurPost even if they don't let you export it. Our self serve import tools allows you to select the content you want to import from any tool out there.

RecurPost reviews show that customers love us
Over 90,000+ happy users and counting.