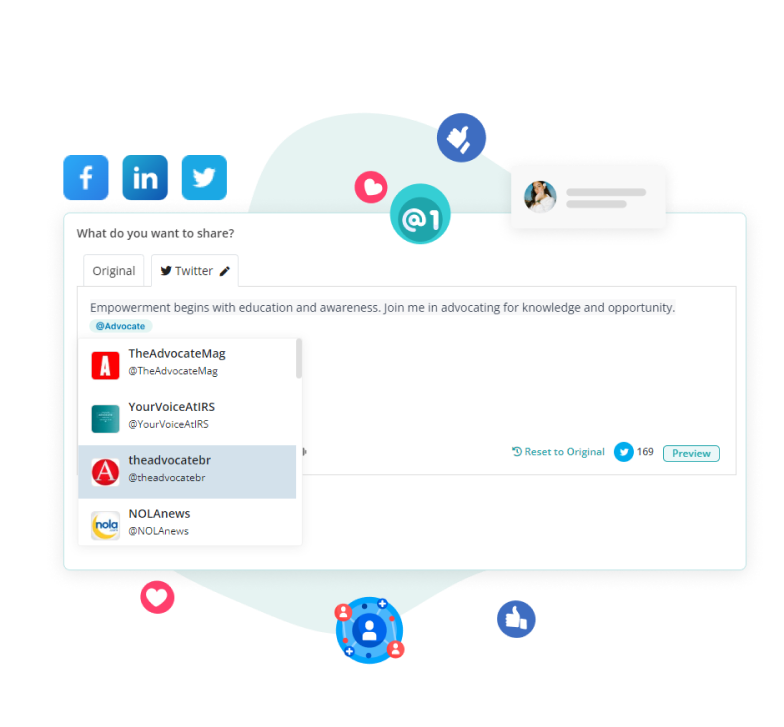 Elevate Engagement, Amplify Results!
Experience the power of tagging uses to take your social media game to new heights. With our innovative 'Tag User' functionality, you have the ability to forge customized bonds that truly captivate your audience. 

Make a lasting impact as you rise above your competitors with tailored engagement that radiates brilliance. No more generic messaging – tag users to deliver targeted content that drives exceptional results. It's time to amplify your social media success. 

Elevate engagement, connect deeply, and watch your brand thrive. Try it today and witness the transformative impact of tagging on your result.
Personalize, Engage, Dominate!
Immerse yourself in personalized social media domination with our cutting-edge 'Tag User' feature. Engage your followers on a deeper level with targeted messages that speak directly to their needs. By tagging, you create meaningful connections that drive unparalleled engagement. 

Now leave your competitors in the dust as you dominate the digital landscape with tailored content and interactions. Gain a competitive edge and dominate your industry with personalized engagement that resonates. Take control of your social media strategy and create connections that convert. It's time to unleash your brand's potential for domination! 

Take the reins and watch your social media presence soar to new heights of success. Try it now and witness the transformation firsthand.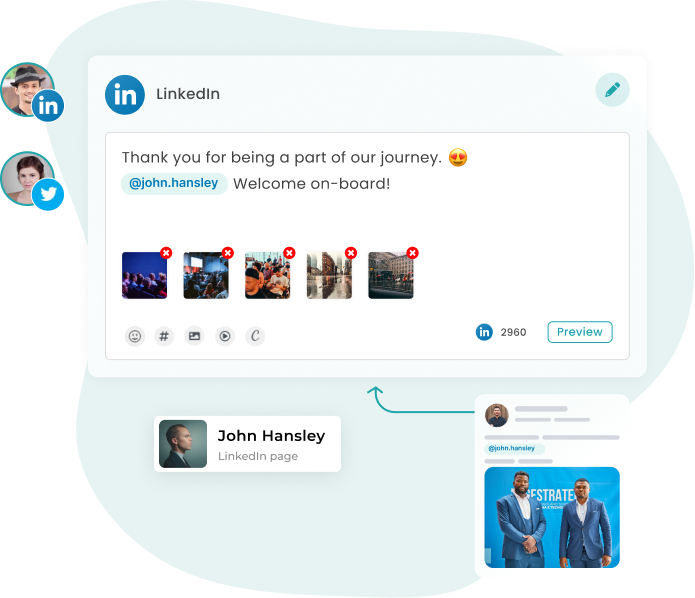 " I've used many scheduling tools over the years and RecurPost is the one that saves me the most time. I can load it up with posts for clients and my own blog content and then not have to touch it again for weeks. I also love having the ability to stop and start libraries at the touch of a button, which is so important in an ever changing news environment. "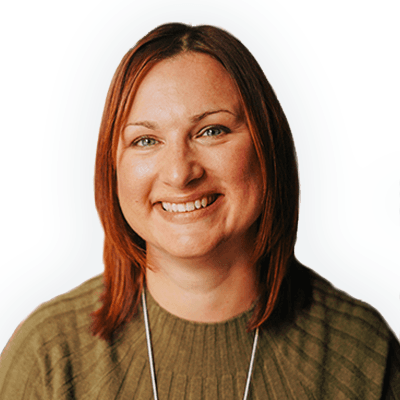 Claire Hall
Freelance PR Consultant and Travel Blogger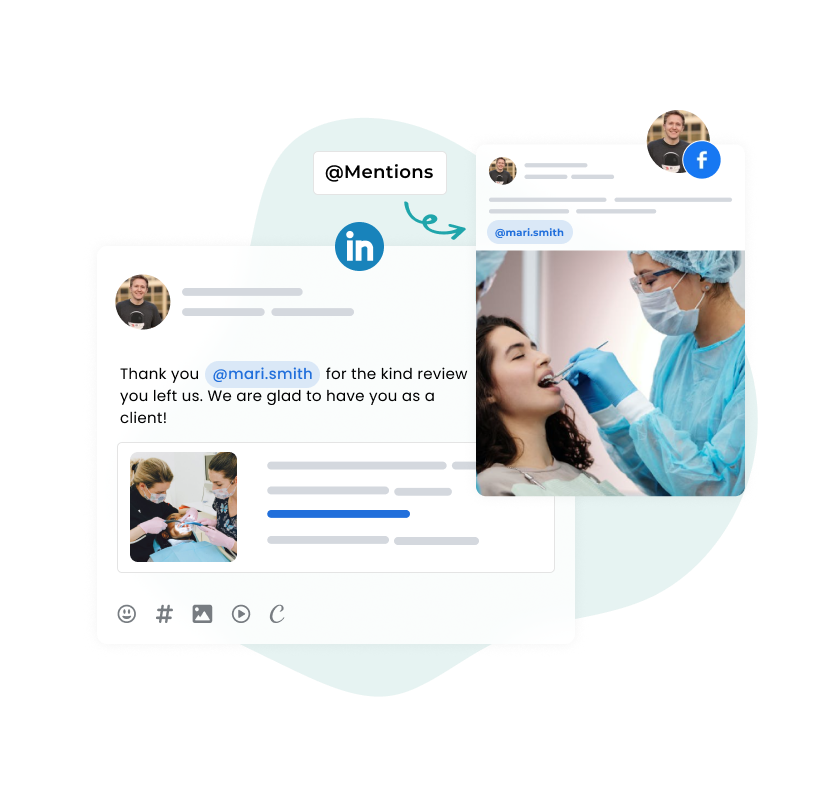 Skyrocket Your Visibility & Shine brighter among your competitors!
By harnessing the power of personalized connections, you can truly stand out from the crowd and shine brighter among your competitors. Capture the essence of your audience by tagging users according to their passions, and experience an extraordinary surge in your online presence.

No more blending in with generic content—tagging users enables you to deliver targeted messages that resonate deeply. Engage your audience like never before, leaving a lasting impression that sets you apart. Don't let your competitors steal the spotlight. Embrace the power of user tagging, ignite personalization, and watch as your visibility soars to unprecedented levels. 

Try it now and outshine the competition!
Recognize & Value Individuals: Celebrate Their Involvement & Achievements
At our core, we believe in the power of acknowledging and valuing individuals. With our 'Tag User' feature, you can go beyond generic appreciation and truly celebrate each person's unique involvement, achievements, and contributions. Tagging allows you to personalize your posts, shining a spotlight on individuals who deserve recognition. 
Whether it's about showcasing their accomplishments, highlighting their impact, or simply appreciating their support, our tagging feature enables you to create a genuine connection that resonates deeply. Let's honor the incredible individuals in your community, foster engagement, and build a stronger bond. 
Join us in recognizing and valuing each individual's exceptional journey. Start tagging today and make them feel truly seen and appreciated!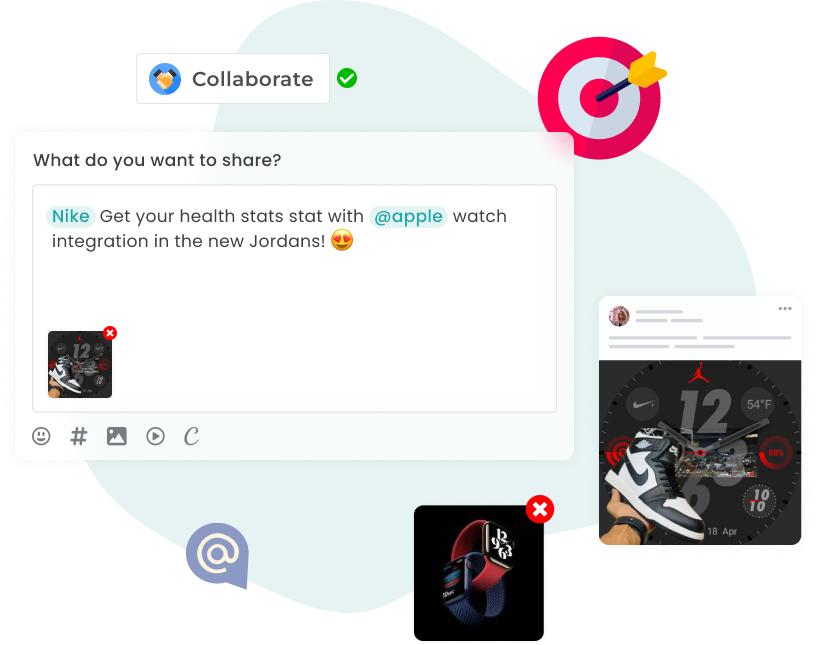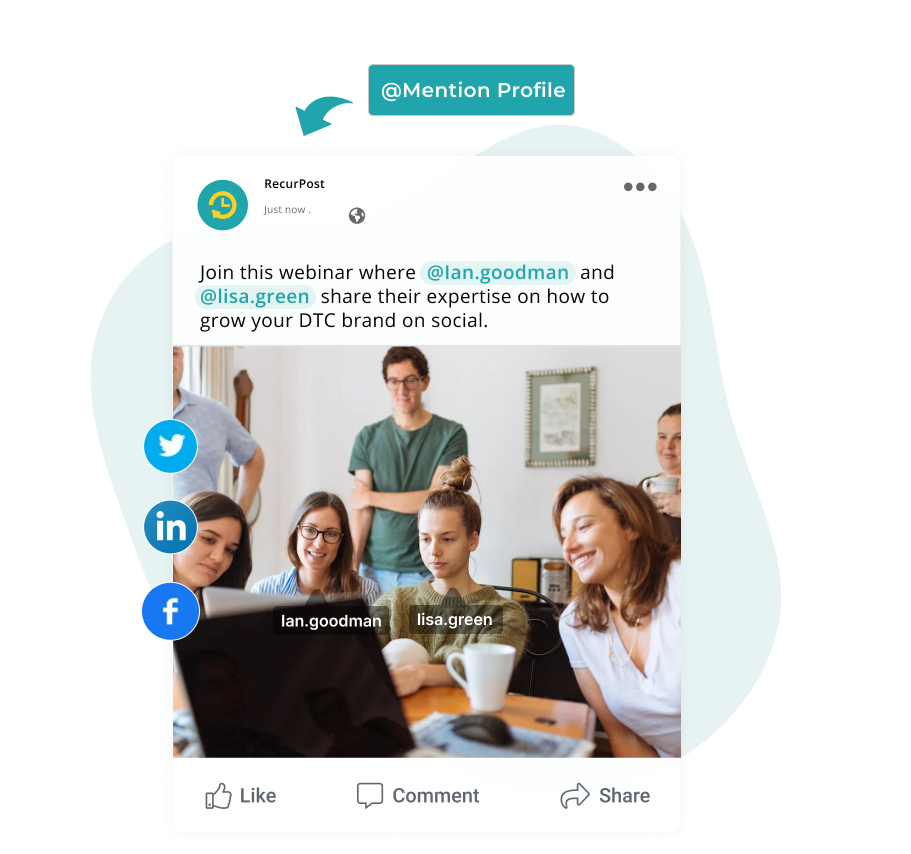 Expand your horizons through collaborative tagging
Embark on a journey of connection and collaboration with our innovative feature of tagging users. Together, we can amplify your reach and engagement to new horizons. By tagging users in your posts, you open the door to limitless possibilities. 

Discover new audiences, engage with influencers, and foster meaningful connections that propel your brand forward. Collaborative tagging allows you to tap into the collective power of your community, creating a network of shared experiences and insights. Expand your horizons, explore uncharted territories, and let the magic of collaboration fuel your social media success. 

Together, we can go beyond boundaries and create a world of endless opportunities. Start collaborating today and unlock the true potential of tagging!
Master the Art of Seamless Event Coordination
Take your event planning to new heights with our user tagging feature. Seamlessly coordinate every aspect of your event by categorizing attendees, vendors, and partners based on their specific roles and interests. 

Tagging enables personalized communication, ensuring that each stakeholder receives targeted updates and relevant information. From invitations to real-time updates, stay connected and keep everyone informed with ease. Maximize engagement and attendance rates by delivering tailored content that resonates with each segment of your audience. 

With user tagging, you'll become a master of seamless event coordination, leaving a lasting impression on participants and creating unforgettable experiences. Elevate your event planning game today and unlock the potential of user tagging!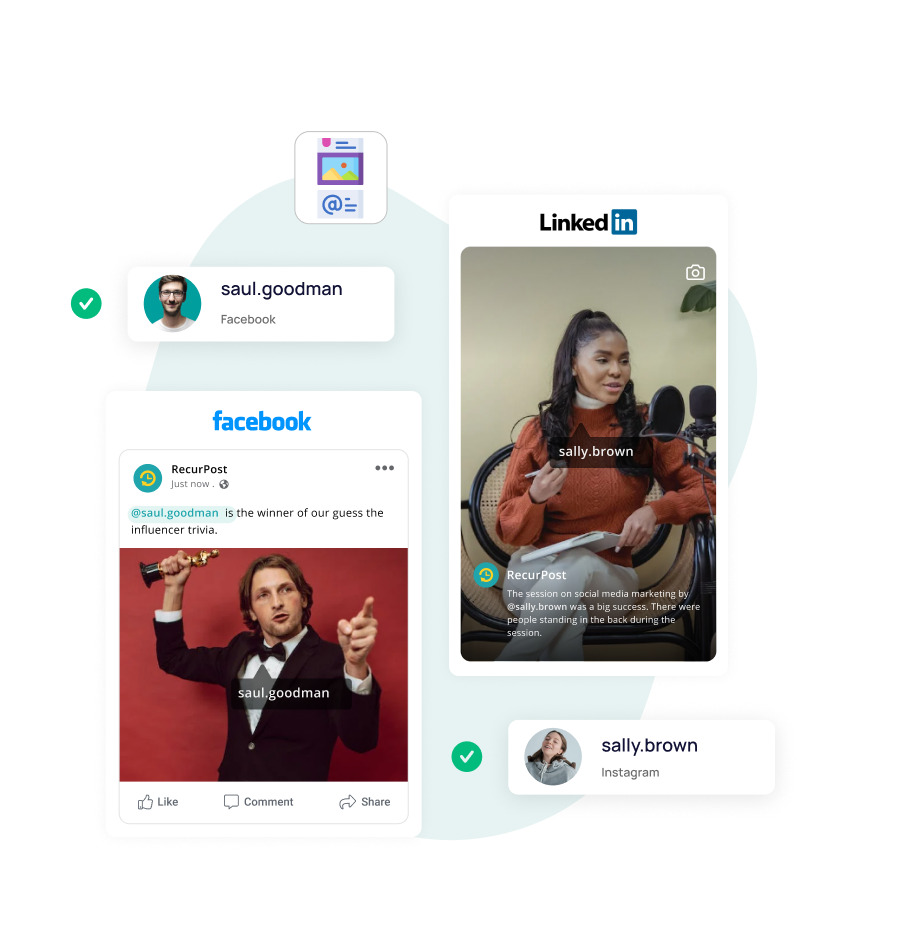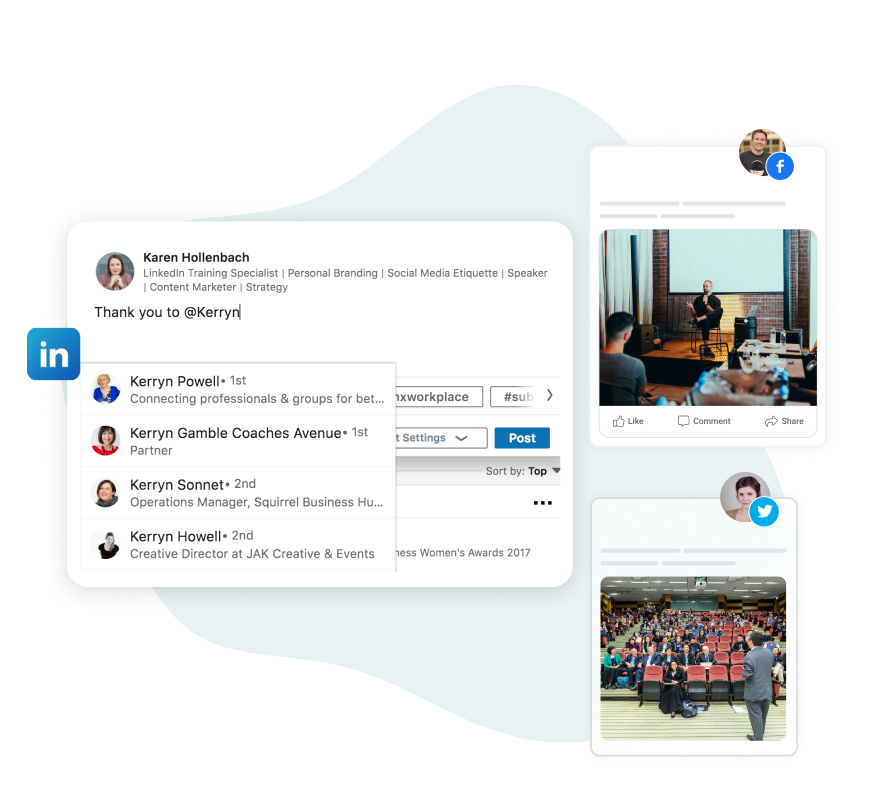 RecurPost: Effortlessly Tag Users Across Multiple Platforms
Take your social media game to new heights with RecurPost's seamless user tagging across multiple platforms. Streamline your workflow and effortlessly categorize your audience based on interests, location, or demographics. 

Personalize your content and deliver targeted messages that resonate with each user segment. By tagging users effortlessly, you can maximize engagement, boost conversions, and save valuable time and resources. 

Whether it's Facebook, Instagram, Twitter, or LinkedIn, RecurPost empowers you to connect with your audience on a deeper level and make a lasting impact. Experience the convenience of multi-platform user tagging with RecurPost and unlock the full potential of your social media strategy today!

RecurPost reviews show that customers love us
Over 90,000+ happy users and counting.