Why is RecurPost the best Metricool Alternative?
Looking for the best Metricool alternative? While there are many tools like metricool available on the internet and when you have a wide range of features to examine, price plans to compare, and a lot more to consider, it is truly challenging to choose the appropriate social media scheduling tool for your business. Thus, to make this procedure a bit easier, we have prepared a direct comparison of Metricool vs RecurPost to assist you in selecting a social media scheduler that is worth your buck.
RecurPost is a preferable alternative to Metricool with better and more features, as well as a number of significant advantages over Metricool. Let's explore how you may utilize RecurPost to enhance your social media presence and develop your business.
Comparing RecurPost as a Metricool Alternative
RecurPost also allows you to publish on Facebook accounts and personal Instagram profiles, in addition to supporting the other social media networks available on both social media schedulers
Adding brief links while publishing on social media is a smart thing to do. You may shorten the link using a Google link shortener or connect to your Bitly account with both RecurPost and Metricool.
You may generate several blogs and posts for your social media from information posted on another website by just adding the RSS link.
Bulk Scheduling through CSV allows you to bulk import material in the form of a CSV file, which is then divided into individual segments of data that are ready for publishing.
Live Chat Support & Demo Meeting
RecurPost gives you the benefit of live chat support where all your doubts and queries can be sorted instantly. RecurPost also offers a 30 Minute Demo meeting to help set up your account.
Schedule posts and watch it get published automatically on your preferred social media platform, while RecuPost supports auto publishing for all social media platforms, Metricool supports it only for Instagram.
Create variations of your Tweets to avoid breaking Twitter's rule against re-posting the same tweet. Metricool does not assist in generating variations.
Import Content from Other Tools
RecurPost seamlessly lets you migrate content from another tool when you choose to switch so all your content is good for you to use again.
Pause and restart social media accounts
RecurPost, enables you to simply take a break for strategy development and optimization by halting your social media accounts, stopping your posting, and continuing with greater preparation.
Utilize RecurPost's Content Libraries to segment and arrange your updates into various projects and priorities.
Team members and clients can be added and given access to evaluate or execute particular activities relating to scheduled postings or the social inbox.
RecurPost allows you to develop one-time-use libraries for posting. This is ideal if you have an event coming up and need to market it successfully.

RecurPost's content approval lets you keep your quality requirements. Just accept or reject an update in accordance with your priorities.
Organize your engagement – Review and reply to comments on your posts and direct messages from one place for Instagram, Facebook, Twitter, and Google My Business.
Both RecurPost & Metricool offer a mobile application that is available on both Android & ios that enables you to use all the features of the tool 
Both RecurPost and Metricool offer a chrome extension that enables you to share and schedule content via chrome extension.
Evergreen content libraries
You can effortlessly repeat your content numerous times using RecurPost, giving it fresh life.
RecurPost and Metricool both provide customized social media reports where you can include your own brand logo and come across to your clients as more performance- and detail-oriented. 
AI-based share time optimization
Knowing when your audience is online and when to post updates will increase the amount of social interaction you get on social media.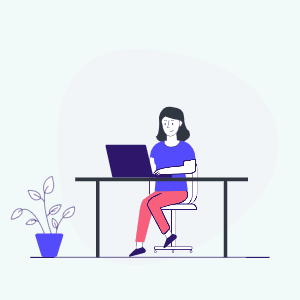 Looking for a reliable Metricool alternative?
Get a taste of the greatest social media scheduler in town.
Why should you select RecurPost over Metricool? - RecurPost as the best Metricool Alternative.
RecurPost provides all the functionality available on Metricool as well as a number of other features that are essential for a stronger social media presence and more efficient management making it the most preferred Metricool alternative. A notable benefit is the support for more social media platforms. While Metricool does not enable publishing on Facebook profiles & personal Instagram profiles, and producing tweet variants, RecurPost supports scheduling posts on Facebook profiles and personal Instagram profiles and creating tweet variations. 
RecurPost also enables you to do a lot more with your content and most importantly categorize it efficiently so as to ensure maximum utility and benefit. With RecurPost you can make evergreen as well as one-time content libraries. While evergreen libraries enable you to store content that you wish to recycle or repost repeated cover time, one-time use libraries can be event or campaign specific libraries which are only intended to use for the time being or for the specific event. 
You can also keep a check on your content quality through RecurPost's content approval feature and pause and later resume an account with better preparation if need be. Additionally, Team Collaboration with RecurPost is much easier with the facility of assigning a task for review or execution to any team member or client.
RecuPost also offers 24×7 live chat support and a 30-minute demo meeting if need be for a user to set up his account.
RecurPost offers budget-friendly plans for everyone from small businesses to large enterprises.


Get More Features for Less
RecurPost offers 24*7 customer support for users on all plans. Our live chat service makes sure you get assistance whenever needed.
How is RecurPost the best Metricool alternative?
Competitive Pricing


RecurPost is one of the most inexpensive social media scheduling solutions in the industry with much more economical plans than metricool. Having plans starting as cheap as $12.50 and the multiple features given, RecurPost is absolutely worth every cent. Additionally, an annual subscription entitles you to two free months! Is there a better deal on the price than that? 

Exceptional Customer Assistance


RecurPost offers a variety of choices accessible for delivering answers to your challenges. There is live chat help to answer all your difficulties. You can email us your worries, and we'll respond right away. When you initially join RecurPost, you may organize a consultation with our support executive to understand everything about utilizing the product. Also, you may refer to our knowledge base anytime that comprises every information on how to use different features.

Unique Ideal Time To Publish


When you constantly schedule and post material with RecurPost, it analyses the engagement level on your social networks. Then based on the engagement obtained on different posts, it advises you the optimum time to post when you plan Instagram posts, schedule Google My Business posts, or use RecurPost as a Pinterest scheduler. Isn't that a feature worth your money?

Posting Evergreen Content


An interesting feature given by RecurPost is the ability to establish evergreen content libraries with recurring/repetitive schedules. You can make evergreen libraries and add a limitless amount of content. After scheduling the whole library, all of its content will begin posting in accordance with your schedules. Once all of them have been posted, RecurPost will start again from the first. In this manner, you can make sure that your content is utilized maximum and your social media presence never fades whilst your content keeps attracting fresh traffic again and again.

Bulk Scheduling via CSV


RecurPost wants to make your work as simple as possible, thus it lets you mass import content from excel or CSV files without having to arrange the necessary data. RecurPost takes each of the data and shapes it into unique content for posting. The drafted posts are then open for inspection by the user if he desires to approve or else may be immediately scheduled by RecurPost. Social media bulk scheduling is a blessing for speedy content saving a lot of manual work of individual sorting and preparation.

Multiple Images & Customized Descriptions


When composing and scheduling a post for publication on your social media platforms, RecurPost allows you to upload numerous photos. The number of photos that may be included in scheduled Facebook posts, LinkedIn posts, and tweets is 15, 9, and 4, respectively. Additionally, you may add up to 30 hashtags of your choice to each social media platform's descriptions (captions). Both one-time and recurring posts may be made using the same method of uploading numerous photographs and adjusting captions. With the aid of this function, you may change the message's content while adhering to each social media platform's character restriction and preserving the same message's purpose.

Chrome Extension

Want to share a fantastic story you read on the web? You may add content straight to your library, share it immediately, and schedule it for later with the help of the RecurPost Chrome extension. The chrome extension makes it easier to share any content from a third party website within a single click. You may also activate content curation using the extension, which will cause fresh content to automatically display in your RecurPost feed, which you can then review and transfer to your library for scheduling.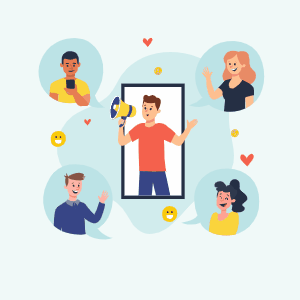 Get some firsthand scheduling experience!
Put the above features to the test!
Still unsure of the benefits of using RecurPost? Explore the Social Inbox!
The cherry on top and essential addition to all of the other outstanding features mentioned above is the Social Inbox with RecurPost.  Messages and comments from all of your social media networks in one place – what could be simpler? Receiving and replying to social media comments and messages can be time-consuming and frequently neglected, but from the user's point of view, it results in an unpleasant experience of not receiving back contact or having to wait too long for it.
Internal communication among your team will have an influence on how they respond to consumer questions posted on social media. You can improve team communication and deliver better customer service with the aid of the social inbox. All this will eventually lead to establishing more involved communities. Especially whether you are a small business, e-commerce store, or agency that manages the social media accounts of clients, RecurPost's social inbox will show to be of absolute utility. 
Manage notifications from Instagram business profiles, FB pages, LinkedIn pages, Twitter, and Google My Business profiles.

The first social media scheduler to give the functionality for Google Business Profile reviews in Social Inbox. From your Inbox, you may view and respond to them right away.

Team members should be given alerts to assess.

You may categorize notifications by adding labels.

Sort and filter alerts according to time and favorites.

Right from your Social Inbox, ban or unblock users and follow or unfollow users.

Directly from the Social Inbox, add posts or comments to RecurPost's libraries.

View and control Twitter comments, mentions, and direct messages (DMs).

For LinkedIn pages and Instagram business accounts, you may read comment alerts, respond to them, remove, review, add to a library, or assign them to other users.

Manage all of the messages, reviews, comments, and fan updates for Facebook pages.
Social Media Platforms Supported by RecurPost - The best Metricool Alternative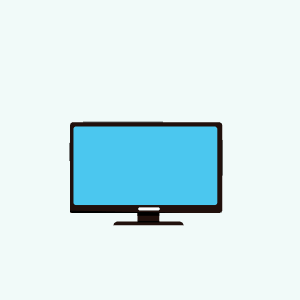 Let's get the social media automation going!
Discover the benefits of the best social media scheduler
Check How RecurPost Compares with More Social Media Management Tools
Among the many accessible social media management tools, RecurPost stands out as the finest. Here are a few more tools  RecurPost outshines
Did you know that one of the best OnlyPult alternatives is RecurPost? It gives better features at a better cost.
One of the finest Oktopost alternatives to seek would be RecurPost. It provides a valuable bunch of features.
A missinglettr alternative that does it all but better? It is RecurPost! Go for extensive plans to enjoy great features.
Frequently Asked Questions