What makes RecurPost the best Missinglettr alternative?
Looking for alternatives to missinglettr? Switch to RecurPost without losing any data and this page will tell you why. RecurPost is the best Missinglettr alternative. While there may be many social media scheduler tools like missinglettr available online, we list down a comprehensive comparison between Missinglettr and RecurPost to help you choose the best among missinglettr competitors.
RecurPost vs Missinglettr - A Comprehensive Comparison for the best Missinglettr Alternative
Choosing RecurPost gives you an added benefit of posting on Facebook profiles, personal instagram profiles and pinterest along with supporting the multiple social media platforms available on both the tools
Import Data from other tools
On switching to RecurPost as a missinglettr alternative or from another tool, RecurPost seamlessly imports all your previous content and saves it for you to recycle at a later time.
By simply adding the RSS link, you can create multiple blogs and posts for your social media from content uploaded on another website.
Recurpost generates relevant hashtag recommendations for efficient reach of your posts 
RecurPost has a mobile app that allows you to manage, schedule, and review content while on the go.
Bulk Scheduling through CSV
Bulk Scheduling via CSV allows you to bulk import content in the form of CSV file that is separated separated into individual pieces of content ready for posting.
Analytics & White Label Reports
While both platforms analyse the performance of your posts, RecurPost provides a more detailed analysis than Missinglettr and allows you to generate white label reports, which are a great way to analyse your performance and present those reports to clients with your brand logo.
RecurPost offers live chat support 24 hours a day, seven days a week, and even the option to schedule a 30-minute demo meeting for new users to set up their accounts and get them started.
Since Twitter does not allow repeating posts, Recurpost has a way for you to still use your evergreen content; simply create variations that do not have to be created from scratch, just minor changes, and you're good to go.
You can manage all of your messages, and notifications  from a consolidated  dashboard using RecurPost's social inbox.
Team members and clients can be added and given access to review or perform specific tasks related to scheduled posts or the social inbox.
Pause and Resume Social Accounts
You can easily take a moment for strategy development and optimization by pausing your social accounts, stop posting, and continue with improved planning with RecurPost, which Missinglettr does not provide.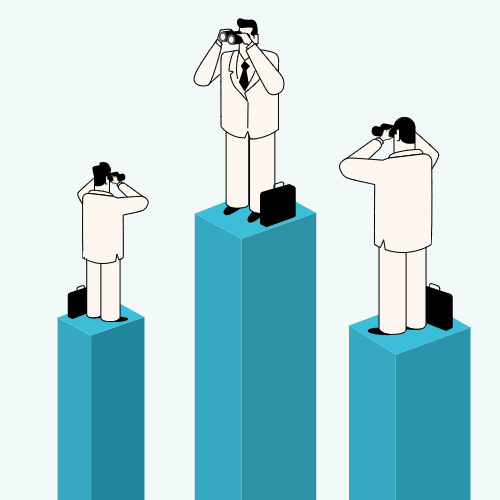 Take the above features on a test ride!
RecurPost will answer all your queries!
Why should you choose RecurPost as a Missinglettr alternative?
RecurPost not only offers all the features you can use on missinglettr, but also a number of additional features that are key to a better social media presence and smoother operation. A key advantage being added social media platforms, While missinglettr does not support posting on Pinterest, Facebook profiles, personal Instagram profiles, and creating tweet variations, RecurPost supports scheduling pins on Pinterest, scheduling posts on Facebook profiles and personal Instagram profiles, and creating tweet variations. RecurPost also provides users with a mobile application that allows them to perform and manage all of the app's benefits and tasks from the comfort of their phone screen. RecurPost also offers RecurPost offers 24×7 customer support, more affordable plans and a lot more.
In addition to a range of features, Recurpost also offers the convenience of a social inbox, which serves as a consolidated medium for managing and responding to all comments and messages on all social media platforms which missinglettr and other apps like missinglettr don't.
RecurPost offers budget-friendly plans for everyone from small businesses to large enterprises.


Get More Features for Less
RecurPost offers 24*7 customer support for users on all plans. Our live chat service makes sure you get assistance whenever needed.
How is RecurPost the best Missinglettr alternative?
Competitive Pricing 
RecurPost is one of the most affordable social media scheduler tools in the market with much economical plans than missinglettr. Having plans starting as low as $12.50 and the numerous benefits offered, RecurPost is surely worth every buck. Not only that, a yearly subscription gets you two months for free! Can the pricing get any better than that? A much better deal than missinglettr pricing and other platforms like missinglettr. 
Mobile application
RecurPost offers a mobile application that allows you to schedule, manage and review all of your posts and related social media activity right from your phone. We know that we want to make your life easier with our tool and that it's not always convenient to access a laptop, and that mobile browsers can be just as complicated, so wherever you are, you do not need an office to manage your accounts.
Live Chat Support 
We are here 24X7 for all the hand holding that you my require when you start using our app and in the course of its use, RecurPost offers a 24X7 customer support for any issues that you may encounter while scheduling or managing your tasks or any guidance that you may require for using the numerous features our RecurPost offers. Our social experts are also available for a 30 minute demo meeting to help users set up their account or solve any issues that may be needed to be attended in one go. 
Bulk Scheduling through CSV
RecurPost aims to make your life as easy as we can, enabling you to bulk import content from excel or CSV files without the effort of you sorting the data required. RecurPost separates each of the data and forms it into individual content for posting, the drafted posts are then up for review by the user if he wishes to approve or else can be directly scheduled by RecurPost. Social media bulk scheduling is a boon for quick content saving a lot of manual efforts of individual sorting and preparation.
Analytics & White Label Reports
See the fruit of your efforts of creating and scheduling blog posts with advanced analytics and auto generated white label reports that are ready representation of your performance across all social media platforms as a compiled graphical representation to present to your potential clients and respective stakeholders for each client and company separately. Usually white label reports are complex and difficult to understand and make, however RecurPost offers reports that are easy to comprehend.
Supports Multiple Social Platforms
RecurPost supports a wide range of social media platforms, more than most sites like missinglettr. RecurPost not only supports facebook pages and groups like missinglettr but also facebook profiles. Also instagram business and well as personal profiles are supported. We also support twitter accounts along with being able to create tweet variations. Google business profiles are also supported along with additional features. While most social media schedulers do not support Pintrest, RecurPost does and it always lets you schedule pins.
Team Collaborations
Whether it's multiple clients that need updated or team working on your social media accounts, RecurPost got you. Any workspaces you create can be shared with your team for input and additions, and with  respective stakeholders or clients for reviews or feedback on what is planned for them. Other people can be added and given a specific role and access to the workspace so they can either just view it or contribute to the creativity by making changes or additions as needed. All this is possible without having to buy another plan for your team members. You simply create an account and can access it from your workspaces. And the best part is that you do not even have to share your credentials with them to do all this.
Import Data from other Tools
If you have decided to switch to Recupost from Missinglettr or any of the apps similar to Missinglettr on the market, you do not need to worry about your previous data, because RecurPost ensures that the transition process is smooth and allows for an efficient handover by importing all your data without much hassle. You can easily import all your previous work, data, and posts through RecurPost and save them in your content library so that you can use or reuse your content later for scheduling more posts.
RSS Feed
RecurPost facilitates you with RSS feed support that is you can have content from your favorite websites and creators appear in your feed as updates for approval which you can approve and discard according to how relevant and appealing it is to you and how it is that you want to share it with your audience. Once content is approved it can then be scheduled to post. A very easy and effortless way to accommodate third party content that may be of use to you audience just a few clicks awa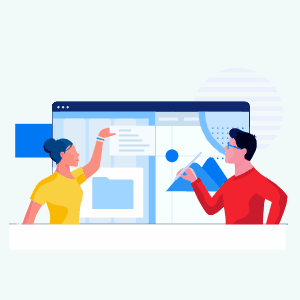 RecurPost offers more for less
Still not sure why you should use RecurPost? Explore the Social Inbox!​
The Social Inbox with RecurPost is the icing on the cake, a key addition to all of the other exceptional features listed above. An advantage that neither Missinglettr nor the other social media schedulers on the market provide making RecurPost the most sought after Missinglettr alternative.
Messages and comments from all of your social media platforms in one place, what could be simpler? With a social media marketers' already long list of tasks in hand, Receiving and responding to social media comments and messages can be tedious and often overlooked, but from the user's perspective, it leads to an unpleasant experience of not receiving back communication or having to wait too long for it. While keeping track of each client's inbox and comments on each platform can be difficult, RecurPost makes it easier. Social Inbox is exactly what you need to make your life easier and effectively communicate with your audience
A consolidated inbox of all social media platforms in which all comments and messages appear together without the need to scroll through these platforms or encounter any distractions that may appear.
Respond to all messages and comments at once; they may have the same question, which allows you to respond more quickly and accurately.

Aside from the comments and messages, another feature that stands out is that Google reviews appear in the social inbox, making it a truly all-inclusive place to communicate, something that no other social media scheduler provides.

Keep an eye out for trolls and irrelevant comments, as Social Inbox allows you to not only respond to but also delete anything that may be causing unreasonable trouble to your audience.

Assign comments or messages to other team members so that they can handle any area of expertise in which they are knowledgeable.

Social Inbox can be accessed without having to navigate through your content libraries; it is a separate dashboard dedicated to your inbox.

A one-stop shop for blocking/unblocking, following/unfollowing users.
Social Media Platforms Supported by RecurPost - Best Missinglettr Alternative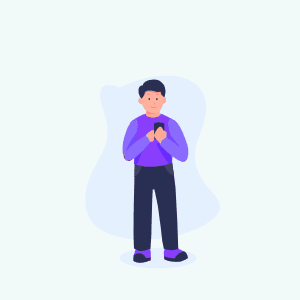 Convinced RecurPost is the best Missinglettr Alternative?
We offer a hands-on experience too!!
Check How RecurPost Compares with More Social Media Management Tools
Did you know that RecurPost is a great alternative to a plethora of other social media scheduling tools out there? Here are some tools that RecurPost outperforms.
RecurPost is one of the finest Loomly alternatives to consider. It includes a bunch of useful features.
What are the best Hopper HQ alternatives that won't break the bank while giving maximum results? You should go with RecurPost.
Frequently Asked Questions