Evergreen Social Media Calendar
Create a library of your evergreen content, set a frequency and let it bring new traffic to you every time posts get shared.
Once everything has been shared, we start at the top again to bring you more traffic.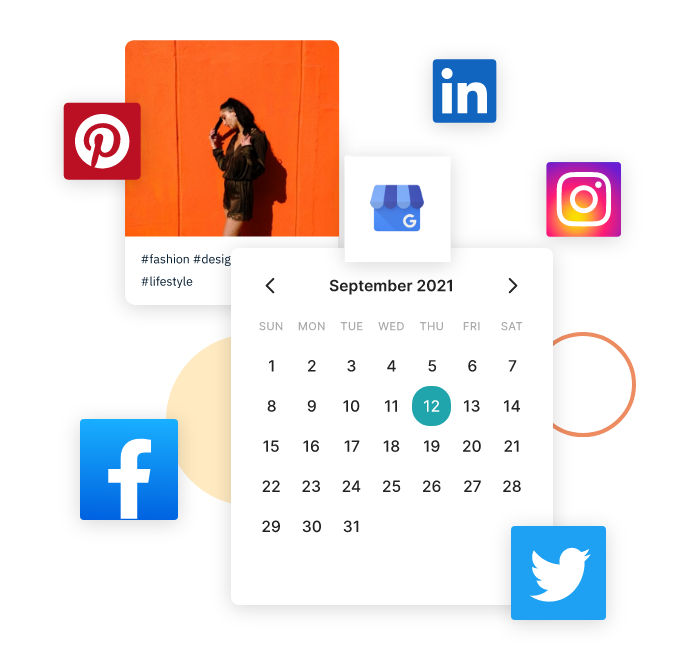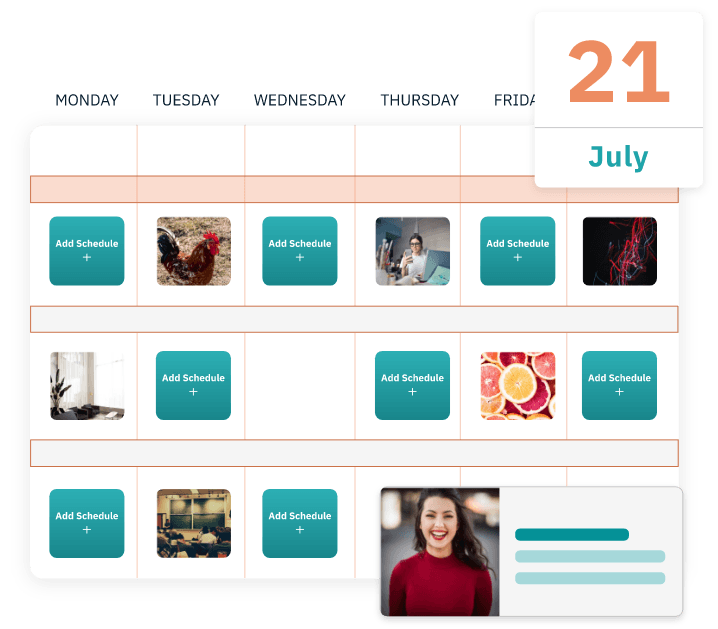 Separate Schedule for Each Library
The trick to gain maximum online traffic is knowing what to post and more importantly, when to post.
However, you need to think about that every time you want to add new content.
Simply categorize your posts into libraries, such as My Blogs, Advice Videos, Promotional Stuff etc. and set one or more time slots for each library. This will help you keep things sorted when you schedule Instagram posts, schedule Facebook posts, schedule LinkedIn posts, or schedule tweets.
Once everything from a library has been posted, we will start at the beginning again. Your social Queue will never run empty and your social presence will always be active and consistent.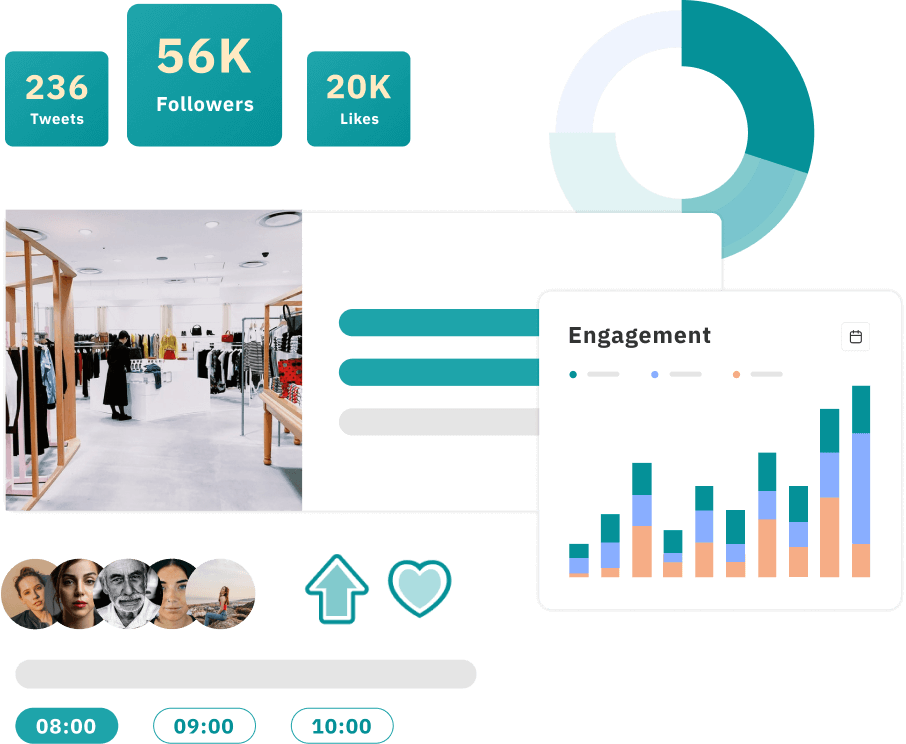 Rely on our Best Time Predicting AI
When you schedule your posts for best time, our social media scheduler will automatically figure out the time when your posts are most likely to be viewed by your audience, giving you increased activity on your social account and boosting the overall engagement received.
In order to figure out the best time we look at your historical posts and then we experiment to constantly optimize it. We make sure that when you pick best time scheduling with us, we will find the absolutely best time for you to schedule Google My Business posts and also when you use us as a Pinterest scheduler.
Make The Most Of Your Marketing With Social Media Scheduling Tool