TikTok Scheduler: Streamline Your Video Management
Effortlessly Schedule Your TikTok Posts with Recurpost, the All-in-One TikTok Scheduler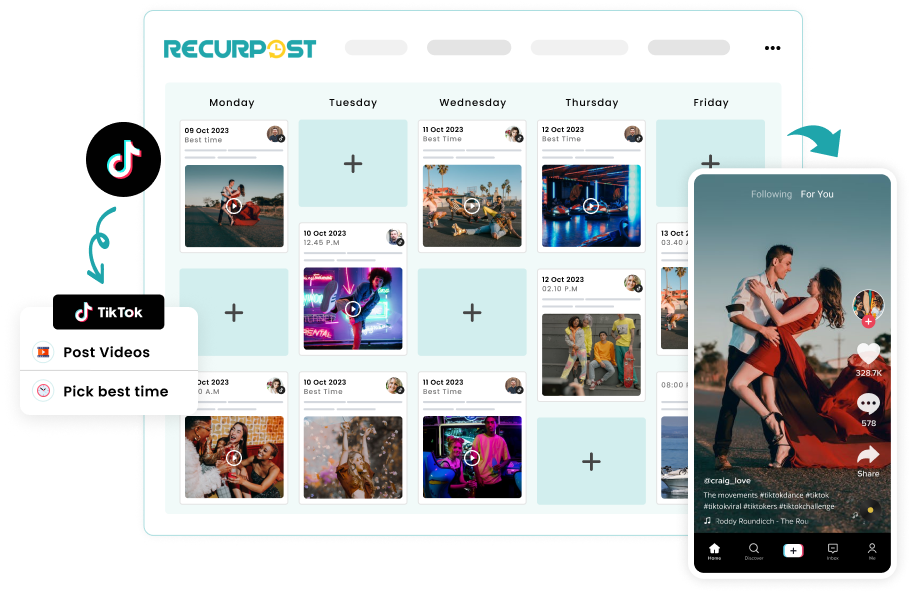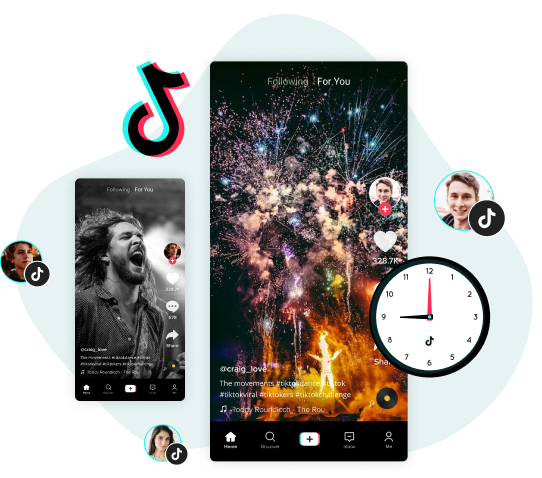 The time is ticking, and so should your TikTok:
Schedule TikTok Posts in advance and stay organized and productive
We know how tough it is to maintain consistency while posting multiple videos on TikTok, and that is why we have created a cutting-edge social media management tool – Recurpost, that will trim down your efforts with its TikTok scheduler feature so that you can spend more time on video creation.  
What are its superpowers?
With great power comes great responsibility, and the same goes for our superhero – Recurpost. 
Post and schedule your TikTok videos directly
Want to post your video directly or schedule it for later on TikTok? Sure, Recurpost will help you do that via its TikTok scheduler feature that helps manage your TikTok right from the dashboard. So now no more tab jumping.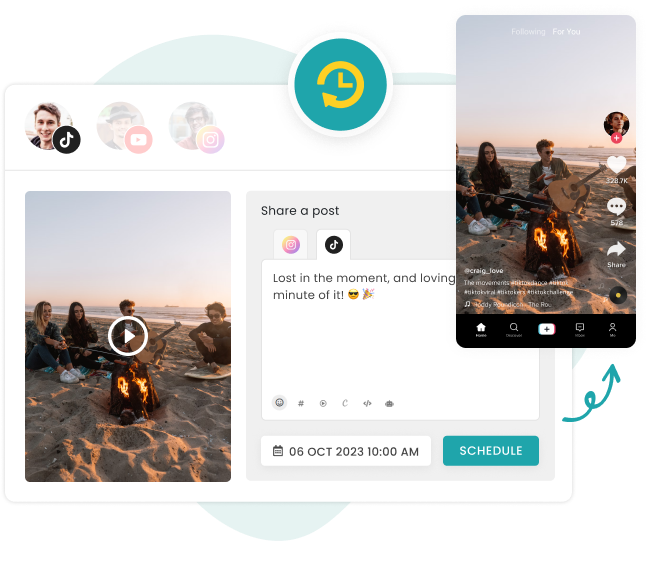 Scan your analytics and improve your TikTok game
We know analytics plays a vital role in measuring your TikTok success. That is why we have integrated a solid analytical feature inside the TikTok scheduler feature that can help you stay updated with the number of likes, comments, shares, and views on your TikTok videos.
Automatically schedule your TikTok post at the best hours
Not getting the engagement that you wanted? Ahh!!! We know that pain and it hurts like hell, seriously!
That is why we have integrated the best time scheduler feature inside the TikTok scheduler dashboard which will suggest the best time to schedule your TikTok post. This will make sure you garner the likes, comments, and shares that you always wanted.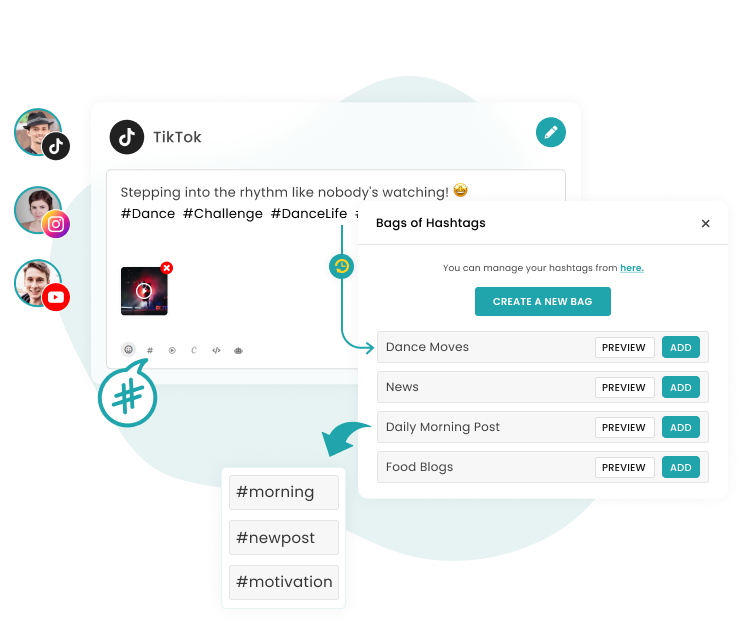 Create bags of hashtags for your videos
What if we told you that you can use Hashtags more conveniently? Yes, it is possible with the Recurpost's bags of hashtags feature that will store all your hashtags under one place, so that you can use them in a click while creating a TikTok post.
There is no looking back with the 2 GB video upload limit
Yes! Video creation is a tough job and it gets tougher while uploading a file with a whopping size. But not anymore, with Recurpost's 2 GB video upload limit you don't have to worry about that error message.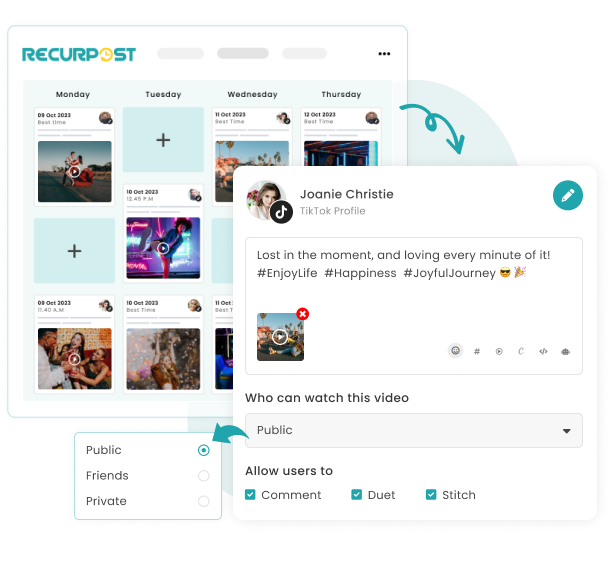 Play with the TikTok privacy settings, comments, duets, and stitches right from the dashboard
Schedule TikTok posts, change the privacy settings and enable/disable comments, duets, and stitches without leaving the dashboard. 
Check out RecurPost's TikTok scheduler now by signing up for the free trial!
Frequently Asked Questions