The Swiss Army Knife for Social Media Management
Effortlessly manage countless social media profiles with our all-in-one tools, including publishing, analytics, ChatGPT-powered content creation, team collaboration, and recurring content scheduling.
+243 Businesses
signed up last month
(Based on 150+ Capterra reviews)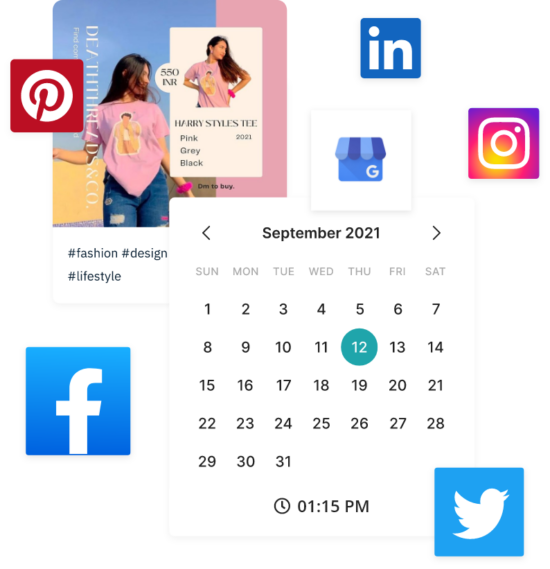 Ugh! Couldn't post on social again?
Our ChatGPT-powered content creation feature eliminates the need for you to come up with writing ideas. Plus, our automatic best-time scheduler will guide you on when to share it.
Managing multiple social platforms can be a time-consuming task for both you and your team. 
Traditional social media schedulers typically involve uploading content, selecting accounts, and deciding when to post.
However, with RecurPost, you only have to set the posting schedule for your accounts once. Afterward, simply add new content, and it will automatically be posted at the already specified times.
Get started in minutes, not hours—super user-friendly setup.
Many social media schedulers require manual logins for content scheduling.
RecurPost, in addition, offers automatically repeating schedules.
You are in great hands with us!
Charlotte Moore
Agency Owner, UK
Charlotte, an agency owner, sought a social media management tool for her business. She appreciated our scalable pricing starting at a low cost and was impressed by our outstanding customer service and support.​
Deb Coman
Coach, Speaker, USA
Deb, a content conversion strategist, emphasizes the importance of RecurPost for her small business. She commends our customer service for its consistent readiness to address her questions and resolve any challenges she encounters.​
Get 10X traffic with repeating schedules!
Your evergreen content, like your blogs, will consistently attract traffic without any further effort on your part.​
Organize content into libraries (e.g., blogs, videos) and set specific posting times for each.
For example, schedule a daily blog post to appear on Facebook and Twitter.
After exhausting all the posts in a library, we cycle back to the beginning, ensuring each piece reaches a fresh audience every time it gets posted.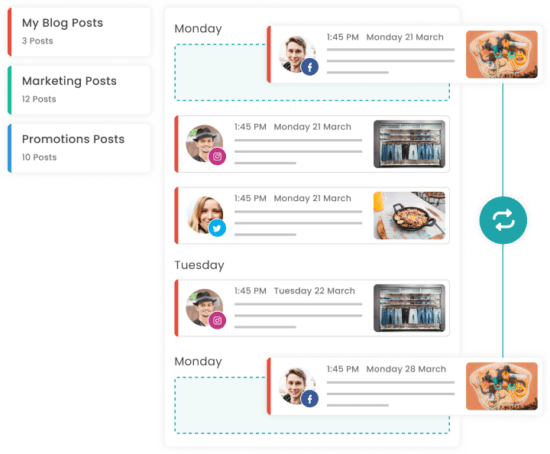 A solid social media scheduler, especially if you want to market evergreen content. Instead of having to carry out every step manually, you can put in the work once and then letting the tool work its magic. You can use RecurPost as your centralized hub.
Yann I.
Agency Owner, USA
" I've been a huge fan of RecurPost for a long time as it makes a huge difference to those of us who are running a small business. The customer service is fantastic. I'd absolutely recommend RecurPost to everyone looking for a top-quality scheduling tool. "
Charlotte Moore
Agency Owner, UK
"Since I found RecurPost I have been able to schedule regular content in no time at all, I Feel More Engaged With All My Networks , and my followers have grown exponentially. I don't know how I ever managed my social channels without it. "
Melissa Carter
Artist, USA
" I've used many scheduling tools over the years and RecurPost Is The One That Saves Me The Most Time. I can load it up with posts for clients and my own blog content and then not have to touch it again for weeks. I love the ability to stop libraries at the touch of a button. "
Claire Hall
Blogger, UK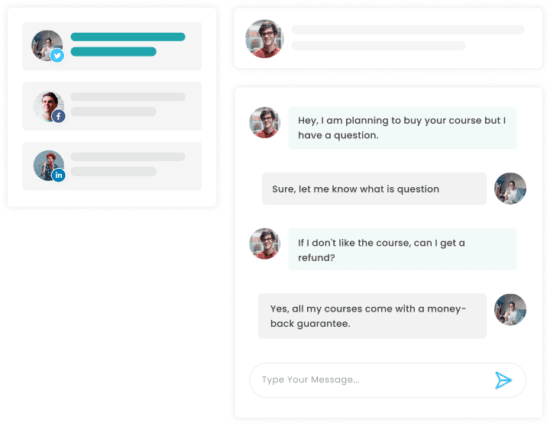 Read and reply to incoming messages with Inbox
More than just a social media scheduling tool
Eliminate barriers to significantly enhance your customer experience management.
Efficiently monitor incoming chats, mentions, comments, and discussions.
Respond using a reliable social media scheduling tool that supports all major platforms.
Watch How RecurPost works
Save a whole working day each week at super affordable prices
Make your VAs and team members 3X more productive
Unite everyone using our collaboration feature, eliminating the need for constant monitoring.​
Use us as your social media scheduler to collaboratively work with team members on your accounts.
Assign tasks and grant access solely to the necessary social profiles for each team member.
Collaborate effectively without divulging your social profile credentials to anyone!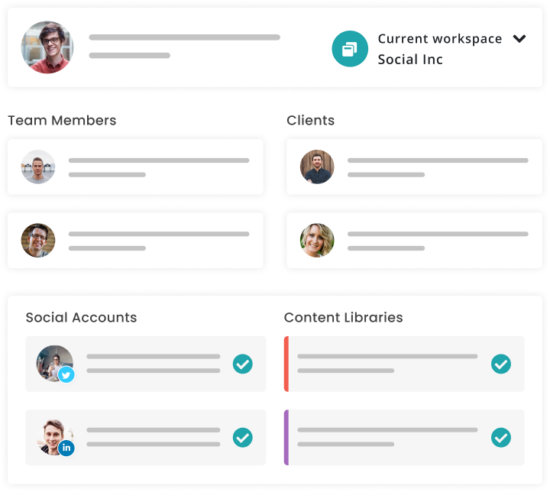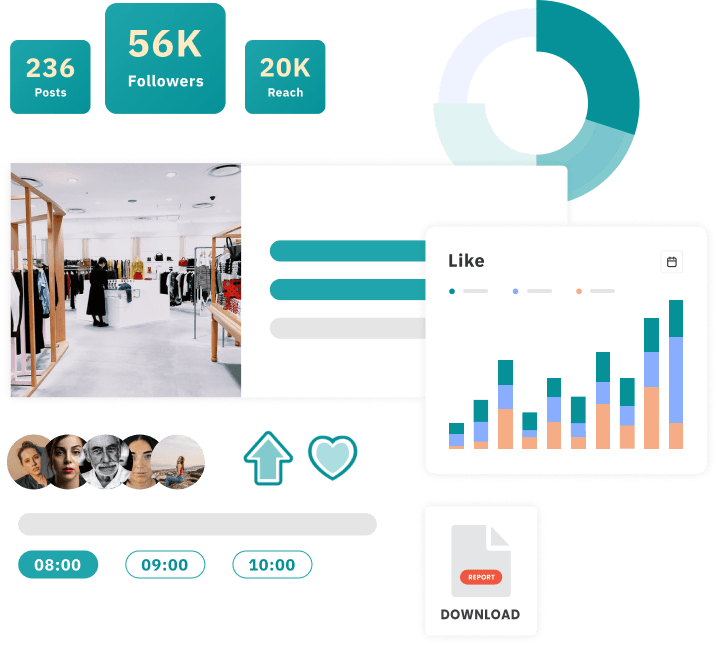 Know what content is working and double down on it
Advanced Reports with Intuitive Social Media Analytics​.
As an intelligent social media management tool, we highlight what's effective and what's not to accelerate your growth.
We've meticulously selected each metric to ensure our reports are digestible without overwhelming details.
Additionally, personalize these reports with your logo and share them with your clients.
Start Your 14-day Free Trial
No Credit Card. No Commitment. Simply Grow on Social