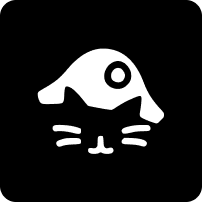 Large businesses, Organizations​
<p>Social Inbox for community engagement<br /> Auto-moderation for Facebook & Instagram<br /> Content Scheduling across platforms<br /> Social Media Analytics for performance tracking<br /> Social CRM for a broad picture of interactions</p>

Individuals, businesses, Agencies
Budget Friendly Plans

Extensive team collaboration

Has AI content generator feature

Provides personalized white label reporting

Caption customization supported

Unlimited workspace support

Advanced analytics
In the vast realm of social media management tools, NapoleonCat stands out as a versatile solution. With a range of Customized features to cater to businesses of different sizes, NapoleonCat promises to easily optimize social media marketing efforts. In this review, we'll take an in depth look at NapoleonCat's offerings. We will compare this to industry benchmarks such as RecurPost to provide an Integrated perspective.
NapoleonCat achieves a respectable 8.4 out of 10 in our ratings. The platform's strength lies in its comprehensive feature set, catering to various social media management needs. However, when juxtaposed with RecurPost, there are areas, especially in scalability, where NapoleonCat could enhance its offerings.
| | | |
| --- | --- | --- |
| Feature | NapoleonCat | RecurPost |
| Pricing | 9/10 | 8/10 |
| Users | 8/10 | 9/10 |
| Features | 9/10 | 9/10 |
| Support | 8/10 | 9/10 |
| Scalability | 8/10 | 9/10 |
For a SaaS like CloudTalk, social medias aren't the #1 priority but still they play an important part in the marketing mix. That's why we've decided to look for a solution to manage our social media accounts more efficiently. Obviously Buffer was our initial choice but when looking more into alternatives, we found NapoleonCat to be the perfect fit.

~ David C. (Capterra link)
NapoleonCat is an invaluable tool for managing multiple social media accounts. It's easy to use, and the intuitive dashboard makes it simple to keep track of all your accounts and posts. It's a great tool for scheduling posts and managing interactions with customers.

~ Karolina B. (Capterra link)
NapoleonCat helps me manage messages and create activity report. I like the ability to generate data in bulk and the ability to segregate messages. NapoleonCat is very intuitive, you can easily learn how to use it.

~ Katarzyna N. (Capterra link)
I like that the inbox allows me to have a clear view of all my interactions and messages on my social profiles, which allows me to respond in a timely and efficient manner.

~ Felix Daniel G. (Capterra link)
Customer service is excellent. Even if we don't know how to manage some issues, heroes from NC are always there. NC is also incredibly easy to implement for a begginers workers/users. Everything is on place, very intuitive.

~ Wojciech B. (Capterra link)
The app offers too few advantages over competing products for normal use to manage my social media activities. And the price is too high compared to the benefit offered.

~ Olaf G. (Capterra link)
I don't like that I can't respond to comments on Instagram directly to inbox as I can do on Facebook.

~ Karen P. (Capterra link)
The price is way too high. With that kind of pricing there is no place for freelancers and people using social media not as a source of income.

~ Artur J. (Capterra link)
When using NapoleanCat some of the interfaces within the platforms weren't universal and found ourselves bumping into the wall's of NapoleanCat's limitations a couple times throughout our project.

~ Jessica S. (Capterra link)
NapoleonCat pros and cons
Comprehensive Feature Set: NapoleonCat offers a wide range of Functionalities, from publishing to analytics. This ensures businesses have all the tools they need in one platform.
Custom Plans: The flexibility to design a perfect plan based on specific needs ensures that businesses only pay for what they use.
Unified Social Media Management: With Capabilities like the all in one social inbox and social CRM, managing multiple social media profiles becomes a breeze.
Team Collaboration: Capabilities like drafts promote teamwork in social media management. Assigning messages to team members enhances collaboration.
Competitive Pricing: Starting at a competitive price point, NapoleonCat offers value for money, especially for small businesses and individuals.
Learning Curve: With its complete feature set, new users might need some time to familiarize themselves with the platform.
Limited Information on Pricing Page: The exact details of what each pricing plan offers in terms of features are not immediately clear from the pricing page.
VAT Charges: Depending on the location and type of user (company or individual), additional VAT charges might apply, increasing the overall cost.
Integration with Niche Platforms: While NapoleonCat likely integrates with major platforms, it might lack integrations with newer or niche social media platforms.
Scalability Concerns: For rapidly growing businesses, there might be concerns regarding how well NapoleonCat can scale to accommodate increasing needs.
NapoleonCat offers a Versatile pricing structure where users can design their perfect plan based on their specific needs. The pricing starts from £4.29/month. However, the exact features and offerings for this price point are not detailed on the pricing page. It's recommended to get in touch with NapoleonCat directly or start a free trial to understand the full scope of what's included in this pricing.
Unified Social Media Management: NapoleonCat offers an all in one social inbox, ensuring that businesses can manage all their social media interactions from a single platform.
Detailed Analytics: With features like detailed profiles and page analytics, competitor analysis, and benchmark analysis, businesses can gain deep insights into their social media performance.
Team Collaboration: NapoleonCat Highlights teamwork with features like drafts for team collaboration, assigning messages to team members, and internal notes.
Auto Moderation: The platform offers automatic moderation of messages and comments, ensuring that businesses can maintain a positive and engaging social media presence.
Comprehensive Reporting: With various reporting options, businesses can gauge their effectiveness through team performance and social media performance reports. This allows them to make informed decisions
NapoleonCat offers a comprehensive solution for businesses looking to ease their social media management efforts. With its wide range of features and competitive pricing, it positions itself as a strong contender in the market. However, when compared with industry leaders like RecurPost, there are areas where NapoleonCat could further refine its offerings to stand out.
Frequently Asked Questions
1. Does NapoleonCat offer a free trial?
Yes, NapoleonCat offers a 14-day free trial, allowing users to explore its features without any commitment.
2. What is considered a social profile in NapoleonCat?
A social profile typically refers to a specific social media account or page that you want to manage or monitor using the platform.
3. How does NapoleonCat handle VAT charges?
VAT charges depend on the user's location and whether they are a company or an individual. It's best to consult NapoleonCat's official documentation for detailed information.
4. Can I cancel my NapoleonCat subscription anytime?
Most platforms, including NapoleonCat, offer flexibility in terms of subscription cancellations. However, it's recommended to check their terms of service for specifics.
5. Does NapoleonCat offer any discounts for non profits?
It's common for platforms to offer special pricing for non profits. It's best to get in touch with NapoleonCat directly to inquire about any such offers.