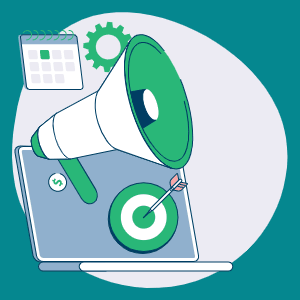 Looking for a reliable crowdfire alternative?
We have only the finest for you!
This concludes our list of Crowdfire alternatives that can completely transform your social media management company! Investing in strong social media management solutions is critical in today's corporate environment. You must carefully consider all of your alternatives before making the decision that best meets your company's demands. The finest social media scheduler for marketing companies is RecurPost. It provides amazing functionality and extensive statistics to help you implement the most effective marketing approach. RecurPost is simple to use and offers good value for money, making it one of the finest Crowdfire alternatives in its class.
An ideal social media scheduler that offers you seamless access to all of your platforms so you shouldn't have to put in extra effort for platforms that aren't catered to. RecurPost enables you to post across all platforms, you can schedule Facebook posts on personal profiles, groups and pages, schedule Instagram posts on instagram business profiles as well as personal profiles,  schedule tweets with variations on twitter, schedule LinkedIn posts on company pages and profiles, schedule google my business posts and even schedule pins on Pinterest which isnt offered by post social media schedulers. To summarize RecurPost caters to all the prominent social media platforms to amp up your social media marketing.
Frequently Asked Questions
Check how RecurPost compares with more tools
Did you know that RecurPost is a great alternative to numerous other social media scheduling tools out there?
Here are some tools that RecurPost outshines
One of the top Hopper HQ alternatives is RecurPost because it gives above-par features at a great price point.
Have you come across Onlypult alternatives that can absolutely rock your social media presence? RecurPost is the best you will ever know.
Facebook Creator Studio Alternative
Social Report Alternatives
Did you know that one of the best Meltwater alternatives is RecurPost. It gives better features at a better cost.