Trying to find Meltwater alternative? RecurPost is the solution
Are you craving a Meltwater alternative? In managing multiple social accounts across multiple platforms, entrepreneurs and digital marketing agencies trust RecurPost as their first choice. RecurPost is the best social media management tool, offering easy-to-use features and advanced analytics. Let's check the detailed comparison of both tools.
Comparing RecurPost and Meltwater
Sites like Meltwater doesn't allow posting on Facebook personal profiles and groups, Instagram personal profiles, and Google Business Profiles.
Using RecurPost and Meltwater, you can plan and schedule posts in advance for multiple social networks. Creating a post once and designing it for various platforms save time. The best part is that you can keep one social media marketing strategy for all the platforms.
Both tools have their style of providing content management, so you can quickly find the content you want. RecurPost allows users to store and categorize content in the form of libraries.
Once the content is created or posted, it remains stored for future use. Whenever you want to repost the same content, you do not need to recreate it. RecurPost and Meltwater both save data for repurposing.
To tweet the same content multiple times on Twitter is against their policy. RecurPost creates variations of your tweet and allows posting the same content more than once. Meltwater does not have this feature, making RecurPost the best Meltwater alternative.
Import Updates from other tools
If you want to switch to RecurPost from Meltwater or any other tool, we take care of your important past data and help you to move it to RecurPost. Meltwater lacks this essential feature, which makes RecurPost the best Meltwater alternative.
RecurPost is the best alternative to Meltwater for providing Google Alerts, which helps brands to discover the content that best describes their products or services. Once you connect with RecurPost, you can receive alerts and use the best content on the web for your business-specific keywords.
AI-based share time optimization
RecurPost helps users by giving an option of "The Best Time to Post." By selecting this opinion, RecurPost AI posts content at the best time relevant to social networks with a significant active audience. Again RecurPost is ahead and is the best Meltwater alternative.
Pause and Resume Social Accounts
There might be circumstances due to natural disasters or national calamities when you want to pause social accounts from posting. RecurPost helps to halt social accounts and allows you to continue whenever you wish to. RecurPost is the best Meltwater alternative as it has this feature.
Similar to Meltwater, RecurPost has a Chrome plugin to pick up content from other websites and store it in their data libraries.
RecurPost has apps like Meltwater. Both tools have apps for android mobiles and iPhones.
Analytics is helpful for marketers to decide what posts get more engagement and understand what your audience appreciates the most. Both tools give the luxury of advanced analytics.
Being an agency owner, you distribute work among your team members, and virtual assistance helps in efficient coordination. Both tools support this feature.
Generating brand performance reports is a routine task for every marketing agency. RecurPost's white-label reports make it more attractive and professional. It generates reports for every client with the brand logo, making RecurPost the preferred Meltwater alternative.
Updates with Images, GIFs, and Videos
Both tools enable adding images, GIFs, and videos to their social media posting.
You can target the right audience by selecting appropriate hashtags for your brand. Both tools provide a set of hashtag suggestions that help boost audience engagement.
Short links are preferred while attaching links with social media posts. Both tools have an Url shortener. RecurPost lets you use Google Link Shortener or Bitly.
Marketing agencies store huge amounts of data of their clients in CSV files. They prefer to use the tool that supports CSV files. Both tools allow uploading bulk data using a CSV file.
Unlike Meltwater, RecurPost allows repeated posting across multiple platforms. It is one of the key features of RecurPost, which sets it apart from Meltwater.
Everyone is assigned a task that needs to be approved among team members. RecurPost and Meltwater allow content approval to coordinate people at different levels.
Like Meltwater, RecurPost offers RSS feeds feature to schedule content from other websites to your social accounts.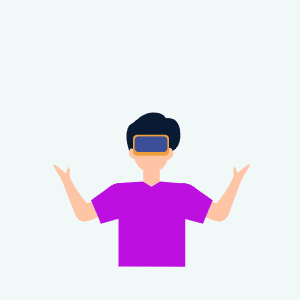 Experience the above features for yourself!
You can count on RecurPost to resolve all your queries!
Why is RecurPost a preferred Meltwater alternative?
A Cost-Effective Kit

An estimated Meltwater pricing is $4000 annually, around $333 per month. However, you are billed annually. For most companies, it is a considerable amount. The recurPost pricing plan starts only at $15 per month and provides more features than Meltwater, making RecurPost the best of the Meltwater competitors.

Boost Customers' Engagement

RecurPost offers an AI-based 'Best time to post' feature, which allows users to select this option instead of selecting the time for scheduling. Your post will get the most views and engagement when you post during the hours when a large audience is active. While using RecurPost, you do not have to remember the active time for all social networks and choose this option to grow engagement.

Updates from other tools

If you are already using a social media marketing tool, you will undoubtedly have lots of data stored in your account, which you cannot lose. While switching to RecurPost, you can remain free as we assure our clients to move all their data intact. Rarely is this feature available with other social media tools, which makes RecurPost the perfect choice of social media marketing software and the best Meltwater alternative.

Provide advanced features

RecurPost allows users to connect with Google Alerts, using which users can find the best content on the internet for their business. It helps them to post the best content for their brand. The Twitter policy doesn't allow posting the same content multiple times. RecurPost creates a variation of the same post that doesn't violate Twitter regulations and allows posting the same content as often as you want.
Allows recurring posting

On social media, where there is lots of daily posting, your post might get lost without attention. You put in the real effort while creating the post and can't afford to get it unnoticed. We at RecurPost, help clients with repeated posting on their preferred social networks. Recurring posting is one of the prime features of RecurPost, making it the best Meltwater alternative. 

Generate white-label reports

Every digital marketing agency's most essential and routine task is to submit performance reports to its clients. RecurPost helps generate white-label reports with the clients' brand logo that gives a professional appearance to the report. We also help our clients to display results in charts as it is easy to understand the business owners and the best way for marketing agencies to show their efforts.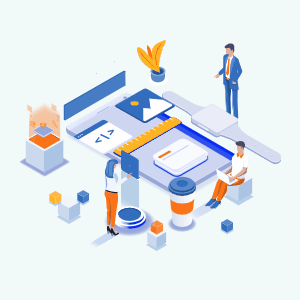 Unsure if RecurPost is right for you?
Test out our features with a free 14-day trial.
What makes RecurPost the best choice for the Meltwater alternative?
RecurPost's Social Inbox is a unique feature that provides users with real-time data from social networks in their Inboxes. Using it, you can log in to social accounts to check posting results.
Social Inbox allows you to switch to different accounts, and from there, you can receive the latest outcome of your posts – likes, shares, and comments. RecurPost also lets users reply to their customers' comments and, if needed, delete them. 
Using RecurPost, you can take the privilege of organizing outcomes from different channels, which is helpful in understanding which strategy is giving results on specific platforms or not. 
With RecurPost, you can access social Inboxes through our mobile app. With a mobile app, it becomes feasible to reply to clients' comments in real-time, which results in increased engagement. 
Here are the features of RecurPost social inbox in detail:
Manage notifications from Instagram business profiles, FB pages, LinkedIn pages, Twitter, and GMB listings.

The first social media scheduler to support GMB reviews in Social Inbox. You can see and reply to them straight from the Inbox.

See and manage comments, mentions, and conversations (DMs) from Twitter.

See comment notifications, reply to them, delete, review, and add to the library, or assign them to other members – for Instagram business profiles and LinkedIn pages.

For Facebook pages, manage messages, comments, reviews, and fan updates altogether.

Block/unblock, follow/unfollow users straight from the Inbox.

Add posts or comments to RecurPost's libraries directly from the Inbox.

Assign notifications to team members and ask them to review them.

Add labels to organize notifications in different categories.

Sort and filter notifications according to time and favorites.

Use your social Inbox to schedule posts or make libraries without compulsion.
 We have a dedicated support team working 24*7 to solve users' queries. Moreover, our developers keep working to meet the challenges of technological advancements to provide our users with the best easy-to-implement features and user experience. Our value-for-money features and customer support keep us ahead of our competitors, makes us the best Meltwater alternative, and we take pride in providing the best social media scheduler in the world.
Social Media Platforms Supported by RecurPost
RecurPost allows you to manage a presence on all the major social media platforms. Using the tool, you can schedule Facebook posts on personal profiles, pages, as well as groups. Along  with business profiles, you can schedule Instagram posts on personal profiles too. For your professional updates, RecurPost lets you schedule LinkedIn posts on profiles and company pages. Since Twitter doesn't allow posting of the same content twice, RecurPost lets you create variations and schedule tweets on multiple accounts. Also, if you have a GMB listing, RecurPost lets you schedule Google my business posts with the CTA of your choice. And the cherry on the cake, you can also schedule pins on your Pinterest account to ensure that you don't miss out on the benefits of the visual platform.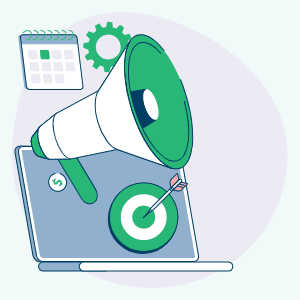 Is Social Inbox new to you?
Experience it with RecurPost's 14-day free trial.
Check how RecurPost compares with more tools​
Did you know that RecurPost is a great alternative to numerous other social media scheduling tools out there?
Here are some tools that RecurPost outshines
Have you been looking for Loomly alternatives that help you outperform your competition? Stop right here at RecurPost!
One of the top Hopper HQ alternatives is RecurPost because it gives above-par features at a great price point.
Frequently Asked Questions