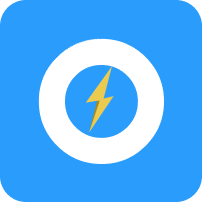 Large businesses, Organizations​
Scheduling posts & threads Multi-image posts Limited platform support Hashtag groups and AI caption generation Bulk uploading

Individuals, businesses, Agencies
Budget Friendly Plans

Extensive team collaboration

Has AI content generator feature

Provides personalized white label reporting

Caption customization supported

Unlimited workspace support

Advanced analytics
In the realm of social media business management tools, OneUp positions itself as a versatile solution catering to a wide range of business sizes and needs. From independent contractors to large enterprises, OneUp offers a suite of features designed to streamline operations, enhance collaboration, and optimize business processes. In this review, we delve deep into OneUp's offerings, juxtaposing them with industry benchmarks to provide a holistic view of its capabilities.
OneUpapp secures a commendable 8.4 out of 10 in our ratings. The platform's strength lies in its scalability, catering to both individual users and larger teams. Its comprehensive feature set is a boon for businesses, though when compared to RecurPost, there are areas, especially in support for the lower-tier plans, where OneUpapp could enhance its offerings.
| | | |
| --- | --- | --- |
| Feature | OneUpapp | RecurPost |
| Pricing | 8/10 | 9/10 |
| Users | 9/10 | 10/10 |
| Features | 8/10 | 9/10 |
| Support | 7/10 | 9/10 |
| Scalability | 9/10 | 9/10 |
I am very thankful for this amazing experience I have made with OneUp and I am looking forward to see what kind of features they will launch next.
~ Su R. (Get App)
This is easily the best way to do this. Connecting accounts was super easy, managing the account is super easy, and posting is a breeze.
~ Jennifer H. (Get App)
Easy to use, cost effective and excellent prompt customer service. It is great that OneUp is being constantly enhanced.
~ Debbie Z. (Get App)
I registered because I was promissed by the support team that they are working on a feature that I needed and that they will release it in a couple of weeks. I paid for a full year. 2 mounths later they said they changed their plan and are not doing it. Also getting a response from the support team is not guaranteed. They sometimes don't feel like answering a question and stop the conversation right in the middle and ghost you.
~ Teya B. (Get App)
Pretty expensive for the fact that it offers a lot less than competitor software. I had many issues with posts not posting for one reason or another, after using a whole day of time I don't have an extra 15 minutes to figure out why the day it should post. Doesn't offer things competitors offer, like commenting directly on social posts from the app or an automatic post to Instagram. (Have to manually push through every day.) customer service was not very helpful or polite.
~ Patch F. (Get App)
It properly timed the stories. However, we could undoubtedly employ automatic story publishing on other sites like LinkedIn and Instagram. I can't link users on LinkedIn, their handle name won't appear, so I have to manually post in from the original website.
~ Norrania A. (Get App)
Scalable Plans: OneUp's diverse range of plans ensures that businesses of all sizes find a suitable package. This scalability ensures that as businesses grow, they can seamlessly upgrade without disruptions.
All Features Access: Regardless of the plan chosen, OneUp offers access to all its features. This ensures that even individual users can leverage the platform's full potential.
1-on-1 Support: Starting from the PRO plan, OneUp offers dedicated 1-on-1 support, ensuring that businesses receive personalized assistance when needed.
Team Collaboration: With plans catering to multiple users, OneUp emphasizes team collaboration, allowing businesses to onboard various team members for cohesive operations.
Unlimited Growth Potential: The UNLIMITED plan, offering boundless user access, ensures that large enterprises can grow without any constraints.
No Support in SELF Plan: The absence of support in the SELF plan might be a drawback for independent users who might occasionally require assistance.
Feature Overwhelm: While access to all features is a boon, it might be overwhelming for some users, especially those who only require specific functionalities.
Lack of Niche Integrations: OneUp might not offer integrations with niche platforms or tools, which could be a limitation for some businesses.
Learning Curve: Given the comprehensive feature set, new users might face a learning curve while familiarizing themselves with the platform.
Pricing for Unlimited Users: While the UNLIMITED plan offers boundless user access, the pricing might be steep for some businesses.
OneUp offers a diverse range of pricing plans tailored to cater to various business needs:
SELF Plan: Priced at $9/month, this plan is ideal for independent contractors or sole proprietors. It supports 1 user and provides access to all features but doesn't offer support.
PRO Plan: At $19/month, this plan allows businesses to invite a partner or accountant. It supports 2 users, offers all features, and includes 1-on-1 support.
PLUS Plan: Priced at $29/month, this plan is designed for companies with a sales rep, bookkeeper, or office manager. It supports 3 users, provides all features, and includes 1-on-1 support.
TEAM Plan: At $69/month, businesses can onboard their teams using OneUp. It supports 7 users, offers all features, and includes 1-on-1 support.
UNLIMITED Plan: Priced at $169/month, this plan offers unlimited user access, ensuring businesses can grow without constraints. It provides all features and includes 1-on-1 support.
Dedicated Support: OneUp recognizes the importance of support. With dedicated 1-on-1 support for most plans, businesses can be assured of timely assistance whenever they encounter challenges.
Comprehensive Business Management: OneUp isn't just a tool; it's a comprehensive solution. Whether it's sales, accounting, inventory, or CRM, OneUp offers features that touch every aspect of business management. This holistic approach ensures that businesses have a unified platform for all their operations.
Scalability: OneUp's diverse range of plans ensures that businesses can scale their operations seamlessly. As the team grows or the business expands, OneUp can adapt without causing disruptions.
Collaborative Environment: OneUp emphasizes collaboration. Whether it's inviting a business partner, accountant, sales rep, or an entire team, the platform ensures that everyone can work cohesively. This collaborative environment enhances productivity and ensures consistency in operations.
Dedicated Support: OneUp recognizes the importance of support. With dedicated 1-on-1 support for most plans, businesses can be assured of timely assistance whenever they encounter challenges.
OneUp positions itself as a comprehensive business management solution. With a suite of features designed to cater to every aspect of business operations and a range of plans to suit different needs, it offers a compelling value proposition. While it boasts numerous strengths, there are areas where it could further refine its offerings. When juxtaposed with industry leaders like RecurPost, OneUpapp showcases its potential as a robust business management tool.
Frequently Asked Questions
Does OneUpapp offer a free trial?
Many platforms, including OneUp, might offer trial periods. It's best to check their official website for the most recent information.
How does OneUp's feature set compare to other business management tools?
OneUp offers a comprehensive suite of features covering various aspects of business management. However, specific comparisons would depend on the other tool in question.
Is there a mobile app for OneUp?
Many business management tools offer mobile apps for on-the-go access. It's advisable to check app stores or OneUp's official platform for mobile compatibility.
Can I upgrade or downgrade my OneUp plan anytime?
Most platforms, including OneUp, offer flexibility in plan changes, allowing users to adapt based on their evolving needs.
How does OneUp handle data security and privacy?
Data security and privacy are paramount. OneUp likely incorporates industry-standard security measures to protect users' data. For detailed information, it's best to consult their official documentation.
Is training or onboarding provided for new users?
Many platforms offer tutorials, webinars, or onboarding sessions for new users. It's best to check with OneUp's official resources for such offerings.