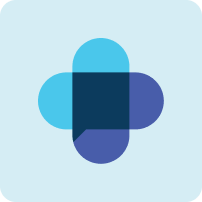 Large businesses, Organizations​
Scheduling and publishing across platforms Content feed and analytics Community management and social media monitoring Dashboards for reporting Influencer marketing and listening as add-ons

Individuals, businesses, Agencies
Budget Friendly Plans

Extensive team collaboration

Has AI content generator feature

Provides personalized white label reporting

Caption customization supported

Unlimited workspace support

Advanced analytics
Emplifi is a tool that helps businesses connect with their customers and build their brand in today's internet and social media world. It accomplishes this by combining social media, customer service, and brand building into a single platform. It's like a Swiss Army knife for modern businesses. In this review, we'll look at what Emplifi can do and compare it to other similar tools like RecurPost to see if it's a good fit for your company.
Emplifi secures a commendable 8.4 out of 10 in our ratings. The platform shines with its emphasis on a unified customer experience, integrating various facets of brand engagement. While it offers a plethora of features, when compared to RecurPost, there are areas, especially in pricing, where it could enhance its offerings.
| | | |
| --- | --- | --- |
| Feature | Emplifi | RecurPost |
| Pricing | 8/10 | 9/10 |
| User Experience | 9/10 | 10/10 |
| Features | 8/10 | 9/10 |
| Support | 8/10 | 9/10 |
| Integration | 9/10 | 9/10 |
We had a great experience with Socialbakers, I even miss it, we just had to focus on a tool that helped us to better create and publish the content rather than measuring it.
~ Ricardo A. (Capterra link)
It helps us monitor the month on month growth of our page and posts, and easily compare these to sector and industry wide competitors.
~ Ksenia B. (Capterra link)
I really love the the user interface and how I can filter data or build dashboard with intuitiveness. It's really simple and easy for someone just on-board to learn.
~ Lydia C. (Capterra link)
Sales process was smooth, although once we agreed, they were extremely aggressive in getting everything signed. It went downhill from there.
~ Lovelly F. (Capterra link)
My experience with socialbakers, when I started with the software nearly 4 years ago was amazing, the functionality was incredible and it delivered value that we were willing to pay for. The way the software has developed over time has been very dissapointing, stripping all of the points of difference out of the package, with a huge price discrepancy making our only other option to switch providers if we want to get even marginally more functionality, rather than being offered a titrated solution.
~ iliana S. (Capterra link)
I usually use a socialbakers to make weekly reports. Socialbakers really helped me gather data and was also very useful for viewing good content for the week. The detailed section on those comments is also very helpful in filtering out how much the artist is talking about.
~ Jhon D. (Capterra link)
Unified Platform: Emplifi's strength lies in its integrated approach, combining social media management, customer experience, and brand engagement. This ensures businesses have a one-stop solution for their digital needs.
Advanced Analytics: It offers in-depth analytics, providing brands with actionable insights to refine their strategies and enhance customer engagement.
Seamless Integrations: Emplifi boasts of seamless integrations with various platforms, ensuring businesses can synchronize their operations without hassles.
User-Friendly Interface: Its design emphasizes user experience, ensuring even those new to digital brand management can navigate the platform with ease.
Robust Support: With a dedicated support team and a plethora of resources, it ensures businesses have the assistance they need when they need it
Pricing Ambiguity: It's pricing might be on the higher side for small businesses or startups, and clearer tiered pricing would be beneficial.
Overwhelming Feature Set: While a comprehensive suite of features is a boon, it might be overwhelming for users who require specific functionalities.
Learning Curve: Given the platform's depth, new users might face a learning curve while familiarizing themselves with all its features.
Mobile Experience: While Emplifi offers a robust desktop experience, its mobile interface might need refinements for on-the-go management.
Customization Limitations: Some users might find limitations in customizing certain aspects of the platform to their specific needs.
Emplifi offers a range of pricing plans designed to cater to various business needs, from startups to large enterprises. It's advisable to consult Emplifi's official website or contact their sales team for detailed and updated pricing information.
Holistic Brand Management: Emplifi's integrated approach ensures brands have a comprehensive solution at their fingertips. From managing social media campaigns to gauging customer sentiment, the platform offers tools for every need.
In-depth Analytics: Data-driven decision-making is at the heart of it. With advanced analytics, brands can gain insights into customer behavior, campaign performance, and more.
Seamless Integrations: Emplifi's ability to integrate with various platforms ensures businesses can maintain a cohesive digital strategy, synchronizing data and insights across platforms.
Collaborative Environment: Emplifi emphasizes teamwork. Multiple team members can collaborate, draft, review, and execute campaigns, ensuring a cohesive brand voice and strategy.
Emplifi emerges as a robust solution in the realm of digital brand management. With its integrated approach and a suite of advanced features, it offers brands a holistic platform to manage their digital presence. While it boasts numerous strengths, there are areas of improvement, especially when compared to industry leaders like RecurPost. Nonetheless, it's potential as a leading digital brand management tool is undeniable.
Frequently Asked Questions
Does Emplifi offer a free trial?
Many platforms, including Emplifi, might offer trial periods. It's best to check their official website for the most recent information.
How does Emplifi's feature set compare to other brand management tools?
Emplifi offers a comprehensive suite of features, but specific comparisons would depend on the other tool in question.
Is there a mobile app for Emplifi?
Many brand management tools offer mobile apps for on-the-go access. It's advisable to check app stores or Emplifi's official platform for mobile compatibility.
Can I customize Emplifi's dashboard to my needs?
Most platforms offer some level of customization. It's best to consult Emplifi's resources or support for detailed information.
How secure is my data with Emplifi?
Data security is paramount. Emplifi likely incorporates industry-standard security measures to protect users' data. For detailed information, it's best to consult their official documentation.
Does Emplifi offer training or onboarding for new users?
Many platforms offer tutorials, webinars, or onboarding sessions for new users. It's best to check with Emplifi's official resources for such offerings.