Looking for the right place to post your ads? Lucky for you, Google ads might just be the place you would want to advertise your products.
Google has been the most effective search engine for ages, showing up on the front page of your laptop. So what would be a better place than Google to publish your ads?
It goes without saying the internet is expanding, and someone would likely prefer Google to expand its business activities.
In 2000, Google launched Adwords, connecting businesses and customers through advertisements on this popular search engine. They rebranded Google Adwords to Google Ads recently in 2018. The company has grown immensely over the years, allowing smart advertising for businesses wishing to explore their respective markets.
Let's continue with this blog by RecurPost, a social media scheduler that can give you insight on how to use Google ads to boost your social media marketing campaigns.
How does Google Ads work?
Google is known to have the most expansive reach for customers like you and me. Millions of users google every search query ranging from cooking instructions to events nearby. We get these results just within a few seconds.
Along with results for personal queries, users also receive a list of advertisements on their google page. Usually, ads related to markets around their location show up on their screen.
Let's say a user looks up for a place to dine out. He/she will receive a list of discount offers in the cafes and restaurants in their city. Viewing these ads, they will be inclined towards choosing the restaurant with the best reviews and good discounts.
But there is another side to this coin. As easy as it sounds, your ads need to be more appealing than your competitors. In other words, your ad should be so engaging that it easily captures the eyes of the viewer.
If you have created appealing & highly engaging ads, but you didn't get any engagement from them because of your lack of posting on GMB. Then it would be best if you opted for Google My Business post scheduler for posting your content.
Influencing Customers via Google Ads
A user would normally compare a few ads before making his decision. This comparison would be based on your company's ratings as well as the graphic appeal of your ad.
Use strong adjectives like "scrumptious" to describe your cafe's food. Or even "luxurious" to describe your space. These words describe a feeling which goes deeper than normal words like 'tasty' or 'comfortable'.
You need to keep your campaigns focused on your target clients. If you want to attract teenagers to your shop, set your age limit before publicizing your brand.
This would increase the number of viewers eventually interested in viewing your website. Otherwise, you would just be wondering why fewer people have visited your website, despite posting an ad.
Include exciting graphics with bright colors which would surely compel young kids to stop by your shop. Up to 70% end of the year sale stickers would have way more impact on Google ads than your shop windows.
Your competitors become smarter as technology progresses every single day. Choose the right platforms and accomplish your goals in a matter of no time.
Investing in Google Ads
If you are an essay writer and own a startup, you would naturally be worried about the costs involved in advertising your brand. Using Google ads eliminates that tension. It allows you to freely select your monthly budget which you can adjust at any time of the day.
If you wish to start out small, you can even choose to pay only when a user clicks on your ad. This keeps your investment in those ads under control.
However, every advantage comes with some drawbacks. While you'd be saving money through the pay-per-click tactic, it would be difficult for users to view your ad. This is because competitors who bid the highest are seen on the top of a user's search results.
Bidding in Google Ads
Let's say a user searches for a 'caramel custard recipe' in google. Now, 'recipe' and 'cooking' would be the main keywords chefs would be competing on.
The one who would bid the highest on these words would be ranked at the top. Seeing it at the top of the search page, a client would click on that first and check it out.
If your bid would be less, it would be ranked lower. Thereafter, it would go unnoticed if people would be satisfied with the first option they saw.
So the best advice would be taking tiny steps before you make a giant leap. If you're low on investments, you can choose the option to pay only when a viewer converts into a customer. It would be a slow process. Slow and steady wins the race!
Just remember, keep your graphics as appealing as they can be. They say a picture speaks a thousand words. And as you start growing further, you can invest more in ads, and popularize your business in the market. This will guarantee more clients and a substantial amount of increase in your revenue.
There would be times when you would be confused about how much you should bid. Not to worry, you can set up a maximum limit you would be willing to spend according to your budget.
Google Ads will take care of the rest. This automated process of bidding works just as well when you don't have the time to set it up manually.
As you start expanding, you would gradually be earning more than you would be spending on advertising through Google. All your efforts and hard work will blossom into a successful company in no time.
Important Google Ads Tools you Should Use
Keywords Planner
Unsure of which keywords you should bid on to get the highest customer clicks on your ad? Keywords Planner is just the perfect solution for your bidding problems. Here, you can get insights on the keywords which are in trend.
Before you estimate your bidding amount, you get a series of keywords that others have been bidding on. This helps you choose and spend your money wisely on ads.
Google ads editor
Worried about the slow internet problems at your office? You can download the Google Ads Editor on your computer and easily work offline.
Make changes to your graphics and edit your content without worrying about the internet speed. You can also view the ad performance offline through this program.
You will get statistics on how many viewers clicked your ad and successfully converted into customers. This information will help you plan your future campaigns accordingly.
Reach Planner
This tool is used for your ads placed on Youtube and other Google video partners. Here, you can foresee the ad's results before the video is launched. How many people will be interested in your video?
And how many of them would like to visit your website after seeing the video? Get answers to such major questions with an easy click through this tool. It also recommends the best combination of videos you could launch to get the best outcome.
Manager Accounts
Using this tool, you can manage your business in an easier way without worrying about separate accounts. You can link multiple Google ads accounts and control all of them from a single dashboard.
Hence, you can see all your ads and their performances from a single window. It will also result in easier billing and will save you from the hectic work of visiting multiple accounts.
Ad extensions
This refers to an additional piece of information you can add along with your ad to make it more significant and improve results.
They come in various forms, like contact details, additional links or customer reviews. You should use these benefits to your advantage and use the best which will help you achieve your business goals.
Sitelink extensions
You can add multiple links to your website right below your advertisement. This will provide quicker access for customers to jump to their desired page on your website.
Call
Customers usually tend to learn more about your business before visiting your shop. So, for upgrading customer support, you can add your official contact details along with your ad.
Location
Using this extension, you can add the specific location of your shop on Google maps. This will allow users to find your shop easily through directions on their phone. In turn, this may increase the number of shop visits.
Offer
Suppose it's the end of year sale. Customers will be flocking to the stores to avail the best discount offers. This is your chance to publicize your brand online by adding discount offers as extensions along with your ad.
App
For users viewing your ad through their mobile, you can add a link for an app extension to your ad.
Clicking on it will take your potential customers to the play store, where they can download your app with just one click. This will also avoid their hustle of going through your website every time they need to shop.
Campaign types
Before you start designing your advertisement, there are 3 main campaign types you should choose from. Choose smartly according to your business, since this will affect your overall ad performance.
1.Search Ads
These are displayed merely as text on the Google result pages. They contain the name of your brand as the heading. You also need to add a few lines about your products, to inform users and convince them to click on your ad.
2. Display ads
As the name suggests, these ads will require you to upload images of your products. You need to ensure these images are high quality and aesthetically appealing.
These ads will appear on all web pages within the Google Display Network. Improving the quality of graphics in the display will undoubtedly result in more customer clicks per ad.
3.Video ads
Short videos playing for a few seconds will be placed before and in between Youtube videos for live Streaming by scheduling them using social media bulk scheduling. Since these disrupt the viewer's ongoing video, yours should be so powerful that it catches their attention.
The first 5 seconds of your ad should convince the viewers to see the entire ad.
These 5 seconds are really crucial in making an impact on your customers. Visually captivating ads will automatically generate more conversions from viewers to customers.
---
As you finalize your campaign type and your ad meets the expectations of the viewers, your job is almost done. Once users click on your ad, they also expect to land on a satisfactory page which will meet their demands.
Your landing page, i.e., your website holds as much importance as your ad grasps the attention of customers online.
Once they visit your website, the home page should have visuals arranged in an elegant manner. If your website is crowded instead, most users will return to their search results page.
Keeping customers engaged to spend the maximum time on your website is a creative task. Step into the shoes of a customer and you'll gradually learn the importance of aesthetics in the marketing world.
Get, Set, Go!
What are you waiting for? Open your Google Ads account today, and remember, take planned risks. If you're confused with the process, a Google ads expert will assist you – free of charge.
He will help you determine your budget and campaigning types as you grow your business. You can even analyze reports and insights related to your ad and make better decisions for your future ads.
Learn from your mistakes, and you'll reach your goals in no time. So get your affiliate marketing tools ready for one of the most rewarding advertising platforms you'll come across. Consider creating dedicated accounts, such as a devoted Twitter customer support account, or start advertising your product with keeping TikTok marketing in your strategy.
RecurPost is a great content marketing tool that helps you to schedule social media posts.
Use RecurPost to schedule Facebook posts on your profiles, pages, and groups. You can increase the engagement of your brand by sharing entertaining posts. It is possible to schedule Instagram posts on your personal and business profiles, including images, stories, and reels.
You can also schedule tweets with RecurPost with variations for posting repeatedly. With RecurPost, you can schedule LinkedIn posts on your personal and company pages to build a network of industry leaders on the professionals' platform.
RecurPost is a robust Pinterest scheduler to the brand through the visual platform. RecurPost allows you to schedule Google Business Profile posts with your choice of a call to action button to improve walk-ins and SERP ranking.
There are popular tools like Hootsuite & Crowdfire in the market. If you compare the features of these tools, you will find RecurPost, the best choice of the free Hootsuite Alternatives as well as crowdfire alternatives.
P.S. If you want to update your LinkedIn profile to reflect your new work title but are unsure how to add promotion on LinkedIn safely, you are definitely on the wrong track. Check the RecurPost blog for how to add promotions on LinkedIn for all updates.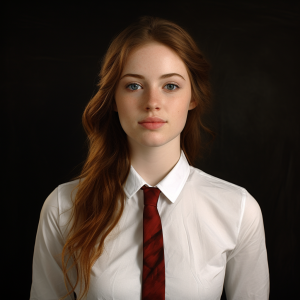 Debbie Moran is a Digital marketing strategist with 5+ years of experience producing advertising for brands and helping leaders showcase their brand to the correct audience. She has been a part of RecurPost since 2019 and handles all the activities required to grow our brand's online presence.