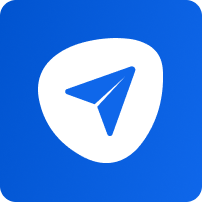 Large businesses, Organizations​
Comparatively Expensive No AI-based scheduling support. No team collaboration without credentials. No white-label reporting. No evergreen content support.

Individuals, businesses, Agencies
Budget Friendly Plans

Extensive team collaboration

Has AI content generator feature

Provides personalized white label reporting

Caption customization supported

Unlimited workspace support

Advanced analytics
Navigating the intricate world of social media management requires tools that are both powerful and intuitive. SocialPilot emerges as a solution designed to cater to a spectrum of needs, from individual professionals to large-scale agencies. With a suite of features tailored to streamline social media strategies and foster team collaboration, SocialPilot promises efficiency and effectiveness. In this review, we'll delve into SocialPilot's offerings, its pricing structure, and how it fares against industry giants like RecurPost.
SocialPilot garners a commendable 8.3 out of 10 in our ratings. The platform shines with its user management capabilities and support for a wide range of social media platforms. Its tiered pricing and features ensure accessibility for diverse user segments. However, when juxtaposed with RecurPost, there are facets, notably in content library depth and client collaboration, where SocialPilot could amplify its offerings.
| | | |
| --- | --- | --- |
| Feature | SocialPilot | RecurPost |
| Pricing | 8/10 | 9/10 |
| Multi-Platform Support | 9/10 | 8/10 |
| User Management | 9/10 | 8/10 |
| Client Collaboration | 8/10 | 9/10 |
| Content Library | 8/10 | 9/10 |
SocialPilot was a quick find, in a situation where we needed a quick solution. It was simple to use, easy to set up and manage, and offered the basic needs of a small team that only needs basic functionality in order to post and automate for several different platforms. I loved how easy it was to post quickly and the ability to create post groups was convenient.
~ Blake C. (Capterra)
When it works it works it works well. But trusting this service will deliver your content is risky because it won't and lose your work wasting your time.
~ Stephen M. (Capterra)
I think it basically covers all the bases and there is nothing really to fault it. I just think that it is easy to start looking around when the price rises and there is so many products in this space. I have no problem recommending it.
~ Jonathan J. (Capterra)
I paid for a membership up upgrade but didn't find the content what I was looking for. I also didn't find it easy to use when scheduling.
~ abby S. (Capterra)
I have been a loyal customer since SocialPilot started. Lately, they have really dropped the ball on trust. I can't trust that they will deliver my content as scheduled or not lose the content that I've scheduled. If you're a marketing company or a manager, you're the one that looks like a fool because you trust this service to deliver as scheduled. I am currently looking to find a more reliable service since they have endless excuses why their service doesn't deliver. Total BS! I'm totally pissed.
~ Mert T. (Capterra)
Scheduling posts, especially the drag and drop functionality is SUPER messy – dates get mixed up, posts get switched, and the user interface is average at best. 2) Mainly a problem with Instagram, but manual posting for every post is painful
~ Anthony K. (Capterra)
Socialpilot pros and cons
Diverse Pricing Plans: From individual professionals to large agencies, SocialPilot's tiered pricing ensures there's a plan for everyone.
Robust User Management: Especially in the higher-tier plans, the ability to add unlimited users ensures seamless team collaboration and efficient task delegation.
Client Approval Feature: This feature, available in the Agency and Agency+ plans, ensures that content is vetted and approved by clients before posting, ensuring quality and alignment with brand messaging.
Content Library: A centralized repository for content ensures that users can store, reuse, and optimize their social media posts.
White Labeling: Available in the Agency+ plan, this feature allows agencies to brand the platform as their own, enhancing their professional image.
Limited Features in Lower Tiers: The Professional plan, while affordable, might feel restrictive for users looking to scale their social media strategies.
Lack of Advanced Analytics: While SocialPilot offers a range of features, there's no explicit mention of in-depth analytics in the provided data.
No Mention of Platform Integrations: It's unclear which specific social media platforms are supported by SocialPilot, which might be a concern for users seeking comprehensive platform coverage.
Absence of Automation Tools: Advanced automation tools, such as post recycling or optimal time posting, are not explicitly mentioned.
Limited White Labeling: White labeling, a crucial feature for many agencies, is only available in the Agency+ plan.
SocialPilot offers a diverse range of pricing plans tailored to different needs:
Professional: Priced at $25.50/month (billed annually at $30), this plan supports 10 social media accounts and 1 user.
Small Team: Priced at $42.50/month (billed annually at $50), this plan supports 20 social media accounts, 3 users, and offers a content library.
Agency: Priced at $85.00/month (billed annually at $100), this plan supports 30 social media accounts, 6 users, unlimited clients, client approval, and a content library.
Agency+: Priced at $170.00/month (billed annually at $200), the Agency+ plan offers support for 50 social media accounts, unlimited users and clients, client approval, a content library, and white labeling.
User Management: SocialPilot's strength lies in its user management capabilities. Especially in the higher-tier plans, teams can collaborate seamlessly, ensuring efficient content creation and scheduling.
Client Approval: This feature ensures that content aligns with client expectations, fostering trust and ensuring quality.
Content Library: A centralized content repository allows users to store and reuse content, ensuring consistency and efficiency in posting.
White Labeling: For agencies looking to enhance their professional image, the white labeling feature in the Agency+ plan is invaluable.
Tiered Pricing: SocialPilot's diverse pricing plans ensure that users only pay for features they need, ensuring cost-effectiveness.
SocialPilot, with its focus on user management and client collaboration, positions itself as a versatile tool in the realm of social media management tools. Its tiered pricing and diverse features ensure that it caters to a broad user base. However, when benchmarked against industry leaders like RecurPost, there are areas where SocialPilot could further refine its offerings. Overall, for those prioritizing team collaboration and client interaction, SocialPilot is a worthy contender.
Frequently Asked Questions
Does SocialPilot offer a free trial?
Yes, SocialPilot offers a 14-day free trial across all its plans, allowing users to explore the platform's capabilities.
How does SocialPilot's client approval feature work?
The client approval feature allows agencies to send content to clients for vetting and approval before posting, ensuring alignment with brand messaging.
Can I collaborate with my team on SocialPilot?
Yes, depending on the plan, SocialPilot supports multiple users, facilitating team collaboration.
Is there a mobile app for SocialPilot?
Many social media management tools offer mobile apps for added convenience. Users should check app stores or SocialPilot's official platform for mobile compatibility.
Which major social media platforms are supported by SocialPilot?
Users should check SocialPilot's official website to see a comprehensive list of supported platforms.