Searching for Dlvrit alternatives? RecurPost will be the perfect pick!
Looking for Dlvrit alternatives? You've landed at the right place! When it comes to choosing a social media scheduling tool for managing multiple platforms together, it can be difficult to select the perfect tool that meets your needs and budget out of the endless options available out there. But don't worry! This page will help you save time spent in evaluating numerous social media management tools and arrive at the right decision!
Below is a detailed comparison of RecurPost and Dlvrit which will enable you to decide which social media scheduler is the best for your business. RecurPost proves to be a great alternative to Dlvrit as it offers advanced features at competitive prices.
Comparing RecurPost as a Dlvrit Alternative
Both RecurPost and Dlvrit allow you to schedule and upload posts on multiple social media platforms. RecurPost, however, also lets you schedule posts on personal profiles of Instagram and Facebook, which Dlvrit doesn't.
RecurPost's content libraries allow you to categorize your updates. You can create libraries like "Monday motivation," "Memes," "My Blog Posts," etc.
Import content from other tools
RecurPost allows you to seamlessly import content from other tools in just one click. Dlvrit doesn't offer this feature.
Both RecurPost and Dlvrit allow you to schedule and post content in bulk.
Using RecurPost, you can stay updated on the topics you are interested in through Google Alerts, which makes it a better alternative to sites like Dlvrit.
Twitter doesn't enable you to post similar content more than once. RecurPost helps you generate tweet variations so you can post content carrying the same message across multiple accounts.
RecurPost provides the option of auto-scheduling your posts for the best time to ensure maximum engagement on your posts.
RecurPost offers you the ability to stop recycling an update after a certain date. Apps like Dlvrit don't offer this feature.
Both RecurPost and Dlvrit offer a chrome extension to let you curate content from across the web.
RecurPost lets you create hashtag bags that be used quickly while creating posts.
RecurPost provides in-depth analytics on the performance of your social media posts.
RecurPost offers a mobile application for Android and iOS users to manage schedules on the go.
RecurPost lets you download professional social media reports by adding your choice of logo. Tools similar to Dlvrit don't provide this feature.
RecurPost integrates Canva and lets you create, edit, and schedule posts directly within its scheduler.
Using RecurPost, you can invite your team members to manage your social accounts and assign them specific tasks.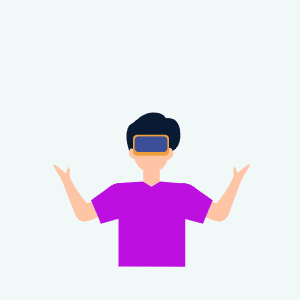 Excited to test out the above features?
Take the 14-day free trial today.
Why Should You Choose RecurPost Over Dlvrit?
When you are looking for Dlvrit alternatives, you ought to consider RecurPost. As a RecurPost user, you will be able to access a whole lot of additional features as compared to Dlvrit. RecurPost gives you two months of access for free when you buy a yearly plan, giving you absolute value for your buck. Its "Business" package is a great option for marketing companies that manage social media profiles for several clients. RecurPost also provides non-profit organizations with a 20% discount on all subscriptions. As compared to Dlvrit competitors, RecurPost offers amazing features for marketing agencies, which include social media bulk scheduling, team management, unlimited workspaces, custom fields, recurring schedules, AI-based best time schedules, and more.
RecurPost offers budget-friendly plans for everyone from small businesses to large enterprises.


Get More Features for Less
RecurPost offers 24*7 customer support for users on all plans. Our live chat service makes sure you get assistance whenever needed.
Why is RecurPost the Best Dlvrit Alternative?
Support for Personal Social Media Profiles

RecurPost lets you schedule content and manage posts on personal profiles on Instagram and Facebook. Using Dlvrit, you cannot do the same as it provides support only for business profiles. If you are a blogger, entrepreneur, influencer, or industry leader who wishes to manage your personal social profiles, RecurPost will prove to be one of the best Dlvrit alternatives.

Unlimited Workspaces

Recurpost allows you to create unlimited workspaces which you can use to categorize your content and social media accounts into different spaces. This feature is especially beneficial when you have to manage numerous social media accounts for yourself or your clients. For instance, if you handle numerous clients, you may create a workspace for each client. Likewise, if your team consists of multiple people, they can each create a workspace where shared libraries can be accessed.

Team Management

To maximize control and productivity at work, you can add, manage, and collaborate with your team members or virtual assistants using our social media scheduling tool. Everyone on your team who has a RecurPost account has access to every workspace you create. They don't have to buy any kind of plan to manage your workspaces. Using this, you may assign dedicated team members the responsibility of managing the social media accounts of various clients.

In-built Analytics

RecurPost provides in-built analytics for your social media posts' performance. You can check the likes received, comments, increase or decrease in followers, audience demographics, top-performing posts, and a lot more. This will help you know what kind of content is working for you and what's not. You can modify your social media posting strategy accordingly and ensure that you put the best content forward for your followers. This feature puts RecurPost in the top Dlvrit alternatives.

RSS feeds

RecurPost offers the ability to create content through RSS feeds. It means that you can set up an RSS feed for your blog or any other website, and RecurPost will fetch all the blogs from that link and add it to your content library. As new blogs get uploaded, they will be fetched automatically and added to your selected library. This enables you to share blogs and interesting articles to your social media accounts with minimum effort.

Competitive Pricing

As compared to Dlvrit pricing, RecurPost offers much better and more versatile plans. RecurPost offers plans that are suitable for everyone from small to large-sized corporations. Also, the features that you get using RecurPost are superior to that offered by Dlvrit.

Custom Fields

With the help of a feature developed by RecurPost's social media scheduler, you can create customized fields, add a key-value shortcut that is unique to your social media profile, and utilize it when publishing posts. Think of this as the equivalent of "Saved replies" for your social media captions! Create shortcuts and use them when entering frequently used information such as website addresses, call-to-action buttons, phone numbers, physical addresses, or anything else you desire.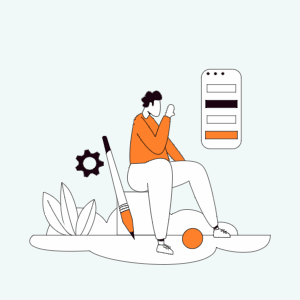 Still wondering whether you should choose RecurPost or not?
Take a test drive and find out on your own!
Social Media Platforms Supported by RecurPost
RecurPost makes it simple to keep an active presence on all of the major social media sites. For pages, groups, and individual profiles, the tool makes it easier to schedule Facebook posts. On both personal profiles and business accounts, you can schedule Instagram posts. You can use RecurPost to schedule LinkedIn posts on company pages as well as personal profiles. Since Twitter does not allow for the repeated posting of the same content, RecurPost enables you to create variations and schedule tweets on multiple profiles. If you have a GMB listing, RecurPost also lets you schedule Google my business posts with the CTA of your preference. Furthermore, you can use its Pinterest scheduler to schedule pins.
Still Wondering Why You Should Choose RecurPost? Check out the Social Inbox!​
Social Inbox is a feature within RecurPost that connects all of your social network inboxes into one streamlined dashboard. You can control all of your social networking sites' notifications from one location. You can view all of your chats, mentions, comments, and conversations and respond to them with this feature.
The days of brands responding to customers' questions in hours or days are long gone. People in the modern era desire to be heard as quickly as possible. They appreciate a company that answers their queries or comments right away. When you utilize RecurPost's social inbox, you'll get all of your crucial notifications from various social networking sites on a single dashboard, which makes it super easy to quickly reply to your followers.
Using the Social Inbox offered by RecurPost's social media scheduler, you can enjoy the following options:
Consolidated messages from Instagram business profiles, FB pages, LinkedIn pages, Twitter, and GMB listings.

Check and reply to reviews received on Google my Business listings.

Monitor and manage comments, mentions, and conversations (DMs) of Twitter accounts.

For LinkedIn pages and Instagram business accounts, you can view comment notifications, respond to them, or remove, review, add to a library, or assign to other team members.

Manage all of the messages, reviews, comments, and fan updates for Facebook pages.

Block and unblock, follow and unfollow users.

Directly from the Inbox, add posts or comments to RecurPost's libraries.

Categorize notifications by adding labels to them.

Assign notifications to team members and let them review.

Notifications can be sorted and filtered by time and preferences.
We believe the preceding analysis leaves no room for dispute regarding the fact that RecurPost is the best option among all Dlvrit alternatives. To test the features for yourself, sign up for the 14-day free trial right away!

See what it's like to manage your social conversations from a single place!​
Check out the social inbox and other features today.
Check How RecurPost Compares with More Social Media Management Tools
Did you know that RecurPost is one of the great Dlvrit alternatives and numerous other social media scheduling tools out there? Below are some tools that RecurPost outperforms.
Have you come across Onlypult alternatives that can absolutely rock your social media presence? RecurPost is the best you will ever know.
RecurPost is easily one of the most practical Oktopost alternatives because it gives more valuable features than the latter.
One of the most convenient Publer alternatives is RecurPost. The features offered by RecurPost are way above Publer.
RecurPost Vs. Dlvrit FAQs