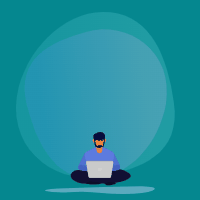 Still not sure about the best Post Planner alternaive?
Get free access to the top social media management tool in the market!
Everypost is a great social media scheduling tool but it supports limited platforms and incompetent features. If you are running a social media marketing agency and managing a large number of clients' social accounts, then you need to search for Everypost alternatives.
RecurPost is the best alternative to Everypost for posting on more social media platforms and employing unique and advanced features to boost your clients' social media engagement and increase ROI. Take a ride on RecurPost to explore multiple social media platforms. I am sure you will enjoy the ease of use and value for money that we offer. Signup TODAY!
Check how RecurPost compares with more tools
Did you know that RecurPost is a great alternative to numerous other social media scheduling tools out there?
Here are some tools that RecurPost outshines
 Loomly alternatives that are high on the performance quotient are hard to find. Lucky for you, we bring RecurPost to you!
RecurPost is undoubtedly the most sought-after Statusbrew alternative. You can sign-up for a plan and see how.
RecurPost is one of the top Onlypult alternatives because it delivers great performance at a great price.

RecurPost is one of the ideal Oktopost alternatives that offer great value to your brand.
Frequently Asked Questions