Why RecurPost is Best Alternative of SmarterQueue
The perfect social media scheduling tool that provides not only scheduling features, but also contributes to the growth of social platforms is rare to find! Thus, to clear your confusion between RecurPost and SmarterQueue, we have prepared a detailed comparison table. RecurPost allows you to schedule Instagram posts and is a great Pinterest scheduler, just like SmarterQueue. RecurPost, however, is a better alternative to SmarterQueue with a number of major advantages over SmarterQueue. It allows you to schedule Google My Business posts too. Let's see how you can use RecurPost to gain more value and grow your social accounts.
Comparing RecurPost and SmarterQueue
Both RecurPost and SmarterQueue have the ability to post to multiple social platforms. RecurPost, however, supports more platforms than SmarterQueue.
AI-based share time optimization
Automatically find the best time to share an update based on when your audience is most likely to respond.
Updates with Images and Videos
Ability to attach images, GIFs, and videos to your posts is available in both RecurPost and SmarterQueue.
Content libraries allow you to categorize your updates. You can create libraries like "Inspiration," "Witty Quotes," "My Blog Posts," etc.
10, 20, and 50 libraries for Standard ($19.99), Medium ($39.99) and Large($79.99) plans respectively.
So you want to post a 'Good morning' Tweet every day at 9:00 AM? With SmarterQueue you will have to do it for every day while with RecurPost you can simply add it once and be done with it.
Do you want to make a post on every 1st of a month? RecurPost got you covered.
Add multiple images in posts
RecurPost allows you to add multiple images while creating posts for your social accounts.
Customize captions for each social platform
You can add different captions/descriptions for each social platform while creating a post on RecurPost. SmarterQueue doesn't offer this feature.
Stuck with a tool because they don't let you export your own content? RecurPost allows you to import your social updates from other social media management tools.
Ability to stop recycling an update after a certain date. This is needed for scenarios for when you need to stop posting updates that promote a certain event after the event has been held.
RecurPost allows you to create unlimited one-time libraries.
Ability to copy status updates from one library to the other.
Pause and Resume Social Accounts
Stop posting on a social account temporarily so that when a client is not renewing their subscription for next few weeks you pause them for that time.
With our Advanced Analytics, RecurPost allows you to not only track engagement on your status updates, but compare it with the previous period as well.
RecurPost and SmarterQueue let you stay updated on the topics you are interested in through Google Alerts. Whenever Google finds something interesting for you, it will send it directly to your feed.
Manage your accounts easily on-the-go with the Mobile Apps for Android and iOS. Uploading pictures and videos can never get easier. SmarterQueue has an app, but it is limited to sending you only notifications while RecurPost has a full-fledged app that support almost everything you can do on the website.
Add updates to your library using a Chrome plugin.
Suggesting possible #Hashtags for your updates so that you can increase your reach.
RecurPost allows you to collaborate with your team members and virtual assistants on projects and select which libraries and social accounts you'd like them to manage. SmarterQueue allows no such feature.
RecurPost's White Label social media reports allow you to add your own logo to your reports, making you appear more detail-conscious and performance-oriented in front of your clients. SmarterQueue fails to provide such a feature.
SmarterQueue supports bulk uploading only through CSV files, while RecurPost lets you add updates in bulk through CSV files and also its own editor.
RecurPost and SmarterQueue support RSS feeds, allowing you to curate content from your favorite websites and content creators.
SmarterQueue only lets you add variations manually, while RecurPost does this task automatically through its AI.
Use RecurPost's CSV file support to upload and schedule bulk data in seconds and undertake massive digital marketing activities.
Both RecurPost and SmarterQueue allow you to repeatedly post your social updates in regular intervals giving them new life and reaching more number of people.
SmarterQueue doesn't support Team Collaboration and hence doesn't allow you to set-up content approvals.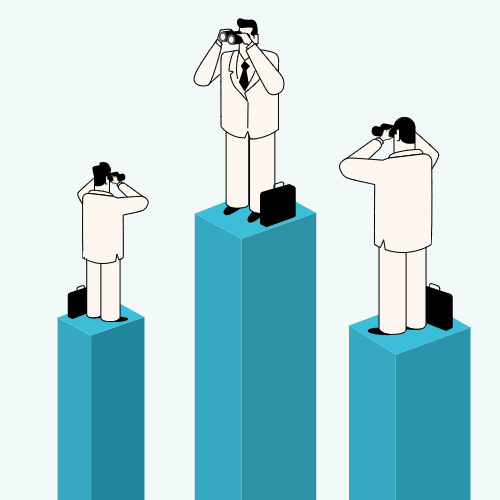 Take the above features on a test ride!
RecurPost will answer all your queries!
Why Should You Choose RecurPost Over SmarterQueue?
Are you on the lookout for a social media management tool that can serve as a viable substitute for SmarterQueue? If so, your search can come to a close now! RecurPost is a robust platform that facilitates effortless posting across multiple social media platforms simultaneously. In addition to offering all the features that SmarterQueue provides, RecurPost also boasts advanced functionalities such as social inbox and workspace management. RecurPost delivers comprehensive scheduling features, including bulk scheduling, determining the optimal time to post, integrating RSS feeds and Canva, social inbox, and much more. It provides customer support around the clock, 24/7. Furthermore, RecurPost allows you to post on personal social media profiles, which SmarterQueue does not.
RecurPost offers budget-friendly plans for everyone from small businesses to large enterprises.


Get More Features for Less
RecurPost offers 24*7 customer support for users on all plans. Our live chat service makes sure you get assistance whenever needed.
How does RecurPost over-power SmarterQueue?
Create unlimited content libraries

Using RecurPost, you can create unlimited content libraries and categorize them according to your preferences. Doesn't matter whether you are using the professional plan or the business one, RecurPost allows you to make as many libraries as you wish to. On the other hand, SmarterQueue allows creating 10 libraries for a $19.99 plan.

Convenient mobile app

Managing social media is something that is a full-time and no-break job. Thus, RecurPost provides you with a mobile app that you can use to manage your social accounts anytime and from anywhere. It allows you to edit, create, and schedule posts in a single click. The app is available both for android and iOS users. SmarterQueue doesn't have a mobile app to provide flexibility to its users.

Bring your team together

If you have a team that works on managing your social accounts, RecurPost has got the best feature for you. You can invite all your team members and assign them individual roles. You can also choose which team member will work on which social account. Thus, along with work distribution, you also have better control over what your team members can access.

Make use of Variations

If Twitter is a key part of your social media strategy, this feature is for you. Twitter doesn't allow you to post the same content more than once. Thus, if you want to repurpose your old content, you need to write down variations of it. RecurPost helps you generate these variations automatically, saving you a lot of time and hassle. There is no such feature available in SmarterQueue.

Pocket-friendly pricing plans

If you wish to upgrade to a paid plan, RecurPost has got the most affordable options. It is economical for every type of user. Offering the same features, SmarterQueue has plans ranging much higher. What's more noteworthy is that you get 2 months free when you purchase a yearly plan of RecurPost. So, you can schedule Instagram posts, schedule Google My Business posts, or use RecurPost as a Pinterest scheduler without burning a hole in your pocket.
Add multiple images in posts and customize captions

RecurPost supports adding multiple images while creating and scheduling a post on your social accounts. 15 images can be added to schedule Facebook posts, 9 images can be added to schedule LinkedIn posts, and 4 images can be added to schedule tweets. You can also customize descriptions (captions) for each social media platform, and add up to 30 hashtags of your choice. This process of adding multiple images and customizing captions is the same for creating a one-off post and a recurring one. This feature helps you in modifying the message and maintaining the character limit of each social platform, while keeping the same message intent.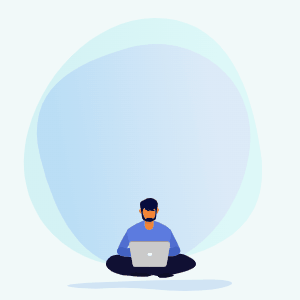 RecurPost offers all features of SmarterQueue and much more!
Scheduling to advanced automation – RecurPost has got it all!
Wait, there is one more thing we'd like you to consider while considering RecurPost as a SmarterQueue alternative. It's our social inbox!
Social Inbox is a platform that enables all of your social media inboxes to be connected into one single unified dashboard. It allows you to manage notifications from all social media sites from a single place. It enables you to watch all your chats, mentions, comments, and conversations, and take action on them.
Gone are the days when brands took hours or days to get back to a customer to solve their queries. In today's times, people want to be heard quickly. They prefer a brand that responds to their questions or comments instantly. And when you use RecurPost's social inbox, you'll receive all your important notifications from multiple social media sites on a single dashboard. As an alternative to SmarterQueue, you'll be able to do the following tasks with RecurPost's social inbox:
Manage notifications from Instagram business profile, FB pages, LinkedIn pages, Twitter, and Google Business Profile.

The first social media scheduler to offer the support for Google Business Profile reviews in Social Inbox. You can see and reply to them straight from the inbox.

See and manage comments, mentions, and conversations (DMs) from Twitter.

See comment notifications, reply to them, delete, review, add to library, or assign to other members – for Instagram business profiles and LinkedIn pages.

For Facebook pages, manage messages, comments, reviews, and fan updates altogether.

Block/unblock, follow/unfollow users straight from the inbox.

Add posts or comments to RecurPost's libraries directly from the Inbox.

Assign notifications to team members and ask them to review.

Add labels to organize notifications in different categories.

Sort and filter notifications according to time and favorites.

Use your social inbox without the compulsion of scheduling posts or making libraries.
In addition to the above-mentioned features, RecurPost also recommends the best time to post by studying your engagement levels. SmarterQueue doesn't support Team Collaboration and hence doesn't allow you to set-up content approvals, which RecurPost does. RecurPost also enables you to create a group of hashtags that can be used while creating posts. Its one-click scheduling option is definitely bound to leave you in awe. Thus, in all aspects, RecurPost's social media scheduler is the best alternative that you can choose instead of SmarterQueue.
Do you wish to compare RecurPost with other social media scheduling tools? Checkout how RecurPost competes with HootSuite, Buffer, Sprout Social, MeetEdgar, SocialPilot and other tools.
Social Media Platforms Supported by RecurPost
Check how RecurPost compares with more tools
Did you know that RecurPost is a great alternative to numerous other social media scheduling tools out there?
Here are some tools that RecurPost outshines
Looking for the best Mavsocial alternatives? Your search must conclude on RecurPost because it provides much more than Mavsocial.
One of the most impressive Meetedgar alternatives would be RecurPost in the social media scheduling tools market.
The best Promorepublic alternative to go for is RecurPost because it is easy on your pocket and effective on social media platforms.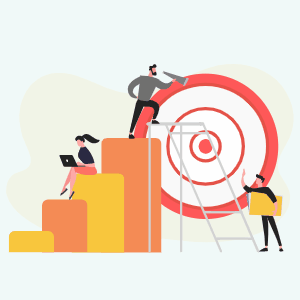 Still looking for the best SmarterQueue alternative?
Try RecurPost to end and win your search game!
RecurPost Vs. Smarterqueue FAQs