There is no doubt to the fact that social media scheduler & automation tools make your job less painful. Marketers today are faced with many choices when it comes to Automation Tools. It is literally difficult to understand the differences between these tools. Automation tools help you get things done in an efficient manner with minimal human interference.
Why should you use marketing automation?
Automation tools are the future of marketing. It gives lean teams at Startups the power to compete with large enterprises. There are many benefits of using Marketing Automation tools; according to Email Monday, 91% of users agree that marketing automation saves time and resources.
Here are the reasons why you should be using Marketing Automation tools:
It saves your time
It saves your money
Creates value for your CRM
Make informed decisions using intelligent insights
All your tasks and to-dos at one place
Marketing activity involves many repetitive tasks. Managing these tasks is tedious, time-consuming and boring. You can start using Marketing Automation tools from today.
Here, we have curated a list of top 15 automation tools that every marketer should use:
Social Media Automation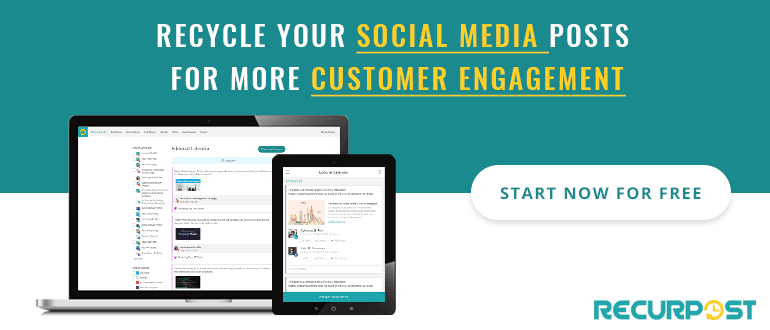 What's in it for you?
RecurPost is one of the best automation tools for social media. The tool helps you to recycle or repost your old posts on Social Media by reposting them automatically and increasing post engagement. You can segment your social posts as content libraries, create a schedule, and just let RecurPost do its job. By using RecurPost, you will save time and increase your engagement consistently.
If you want to fuel your brand with a perfect social media marketing strategy, you need a social media scheduling tool like RecurPost. It is possible to schedule Facebook posts for different groups, pages, and profiles with RecurPost.
The good news for marketers is those who rely heavily on visuals, RecurPost is a great Pinterest scheduler. RecurPost lets you schedule Instagram posts with images, stories, and reels on your personal and business accounts to entertain your audience.
RecurPost allows you to schedule tweets to appear at the best time. Schedule LinkedIn posts with the right set of hashtags to target the audience who is interested in your content. You can also schedule Google My Business posts with a call to action button to attract a local audience.
It's a distinct automation tool that lets you create unlimited content libraries, manage the above-listed social platforms at once, monitor and manage social media notifications through the social inbox, auto-schedule updates for the best time to post on social media, generate white-label reports, social media bulk scheduling, and a lot more!
What is the cost?
It provides a 14-day free trial, with plans starting from just $20.83/month.
Drip Email Automation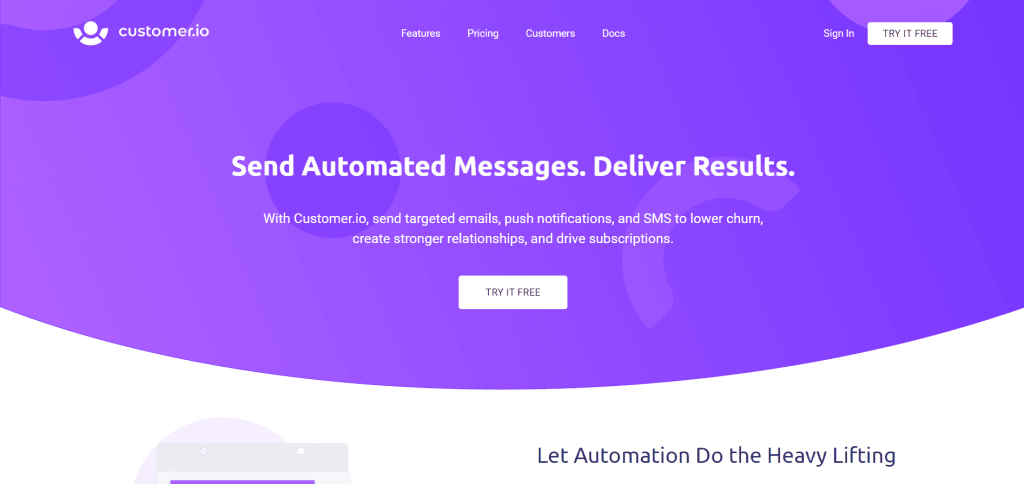 What's in it for you?
Customer.io is one of the best email automation tools that can streamline your email communication with leads and customers. The tool can help you to send targeted emails, push notifications, and SMS which will help you develop a strong relationship with customers.
What is the cost?
Customer.io is extremely easy to use. The lowest plan costs about $150 per month. With this plan, you will get to send unlimited emails. Along with that, you will get support for SMS, Push, Slack, and Webhook.
Email Marketing Automation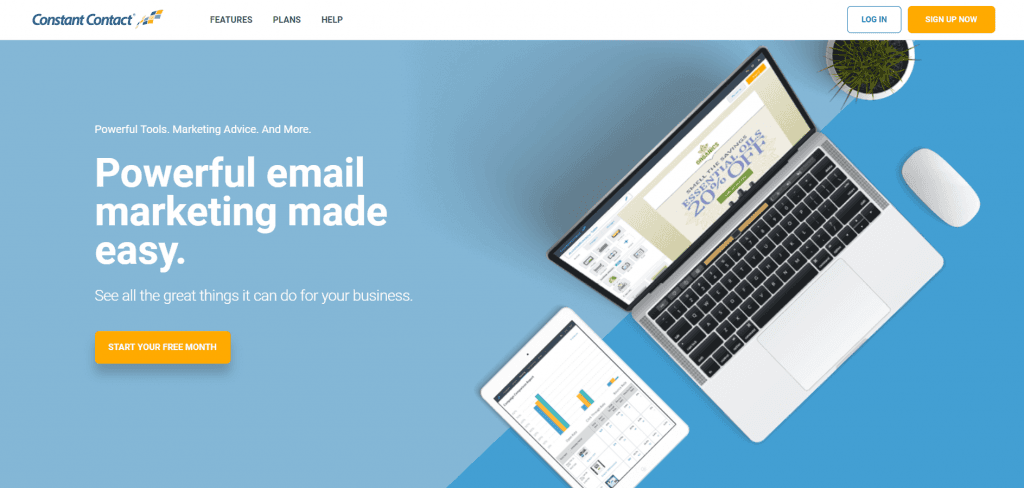 What's in it for you?
Constant Contact is another leading Saas based Email Marketing Automation software provider. It is one of the most user-friendly tools with a very easy setup process. With the help of this tool, you will be able to re-engage your users in the form of automated email workflow. For instance, welcome emails, user-onboarding, lead nurturing and many other workflows can be made using Constant Contact. You can create lists, manage events, registrations as new user, and tickets (Email Plus Plan. Also, it comes with lots of powerful list-building tools and plugins.
What is the cost?
The basic version of the tool costs about $20, and the plus version costs $45 per month.
Marketing Automation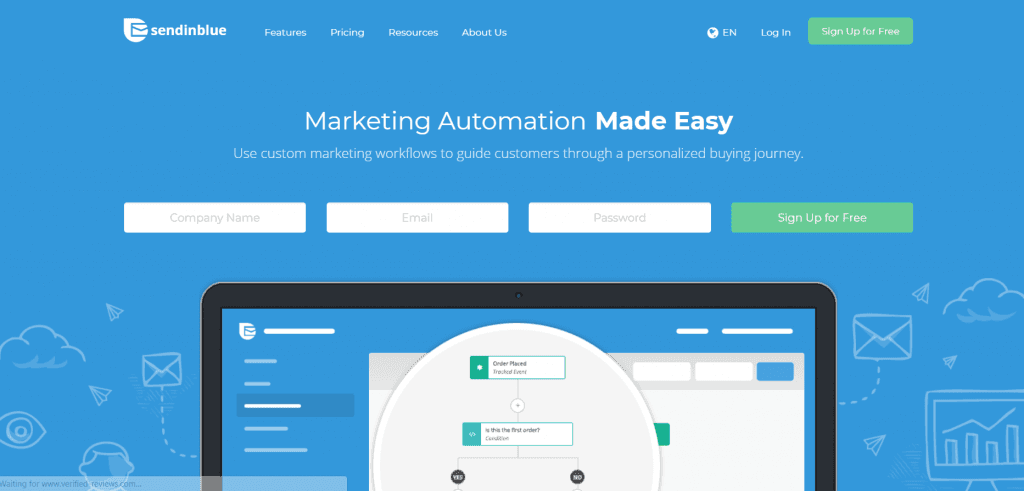 What's in it for you?
It is a complete Social Media Marketing Automation Tool that combines both email marketing and SMS and helps how to schedule Instagram posts. With the help of this tool, you will be able to import your contacts and create an SMS campaign in seconds. Plus, you will be able to send targeted promotional campaigns or transactional messages. Also, you will get detailed, real-time reporting so you can track your campaigns.
What is the cost?
You can get started for free. But if you need extra features, then the basic plan would cost you 19 euro per month.
Marketing Automation
What's in it for you?
Hubspot is one of the most comprehensive marketing and sales automation tools available in the market. With Hubspot, you will be able to publish engaging content on websites that can create a great impact of social media. You'll also be able to create landing pages, automate emails, manage a blog, and handle CRM all in one dashboard. Along with the tools, Hubspot is also a great source of knowledge for the marketing and sales teams. Its platform has tons of free courses, resources, and blogs.
What is the cost?
Hubspot has a forever free plan along with paid plans starting from $50/month
6. Marketo
Lead Management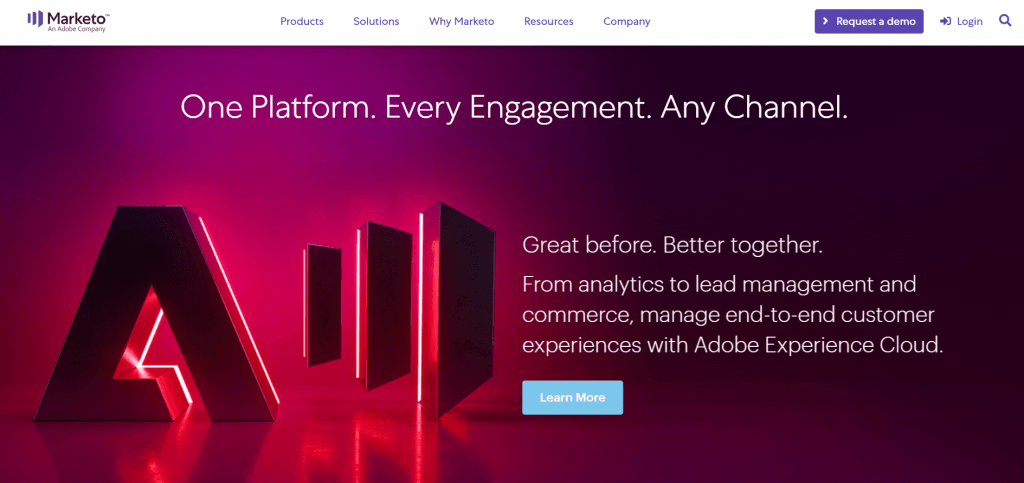 What's in it for you?
Marketo is the best lead management service that you can try out. With this tool, you will get features like Marketing Automation, B2B marketing & lead management, Consumer Engagement Marketing, Email & campaign management, Real-time Personalization, Personalize messages across channels, Marketing Management, Budgets & marketing calendar and so on.
What is the cost?
Contact their sales team for the exact pricing of their products.
Ad Management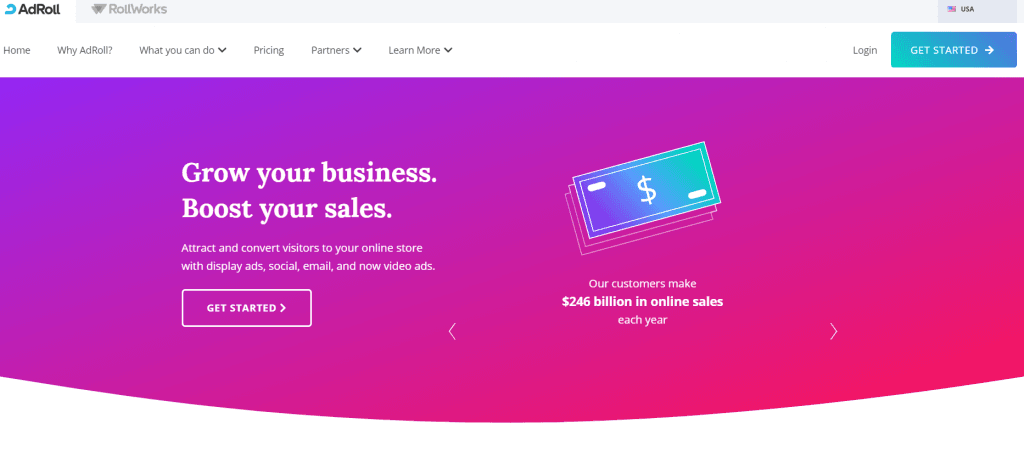 What's in it for you?
Ad Rolls is one of the leading Ad management and social media automation tools specializing in retargeting ads. Across different platforms like web and mobile, AdRoll provides plenty of features for more effective retargeting, providing maximum reach, expert retargeting, and flexible segmentation that reaches high-intent customers with relevant ad content at the right time. Moreover, you also get other features like Audience Segmentation, Behavioral Targeting, Reporting & Analytics, Geo Targeting, and so on.
Pro Tip: To ace the social media marketing game, one can use one of the top sendible alternatives and improve the social media presence.
What is the cost?
To get started with this tool you must have a budget of $1000 per month.
Chat and Support Management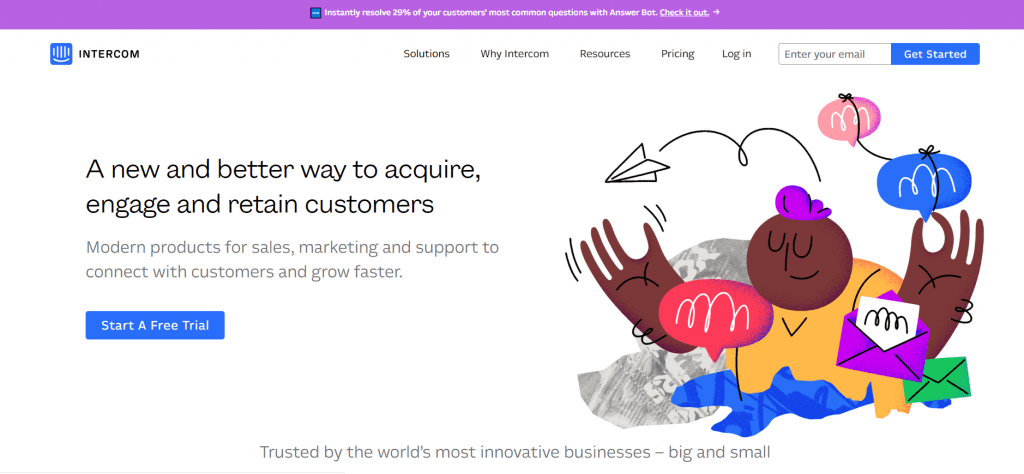 What's in it for you?
Intercom is a pretty good tool for customer communication and support management. It has a suite of different products for every team including sales, marketing, product, and support. The tool offers you quite a lot of features including A/B testing, Audience segmentation, Behavior triggered messages, Conversation search, Customer user profiles, Email campaign creation, In-app message/email composer, Inbound email address amongst many others. Overall, it helps you to streamline your customer communication and support channels. Using a balance sheet template is a wise approach as it allows you to manage your financials effortlessly while keeping everything in order.
What is the cost?
You can get the basic version of the tool for $38 per month.
Video and Animation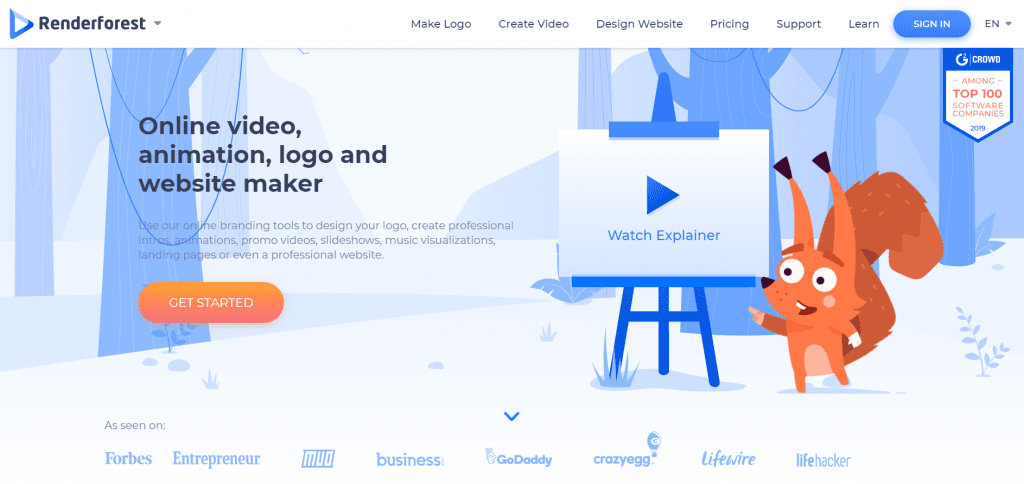 What's in it for you?
Render Forest is an online video, animation, logo, and website maker. By using their online application, you will be able to design your logo, create professional intros for your website or animated videos to impress your clients. There are many professional features available as well that can be used by creative agencies to save their time. Moreover, it is very easy and intuitive to use.
What is the cost?
You can get started with the free version or else you can get the Basic Plan for $14 per month.
Referral Tracking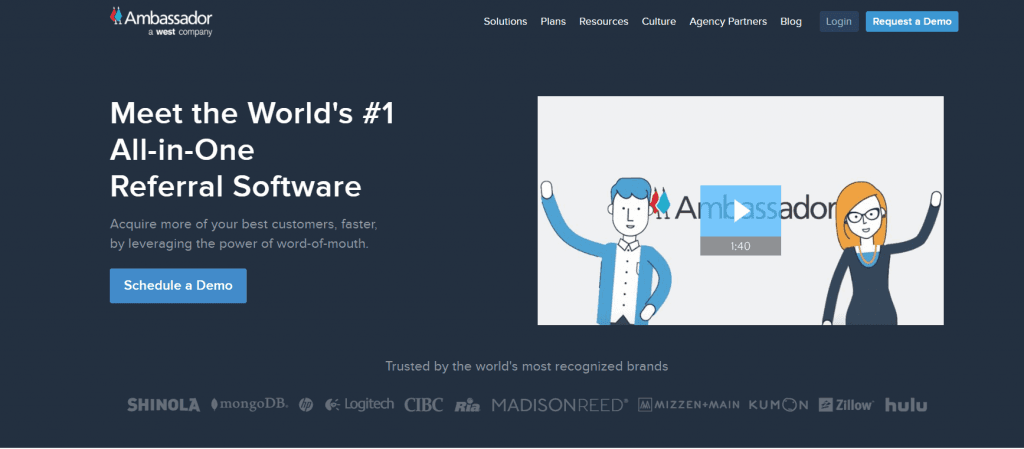 What's in it for you?
If you want help with Referral tracking for your business, then you can try out Ambassador. The tool offers you features like Multi-programs, Customization Options, Segmentation, Cross Department Permissions, Visual Editor, Ready to Use Templates and so on.
What is the cost?
However, for pricing, you will need to talk with their customer support.
Also Read: Learn how to save customer support agent costs with Social Media Automation Tools
Workflow automation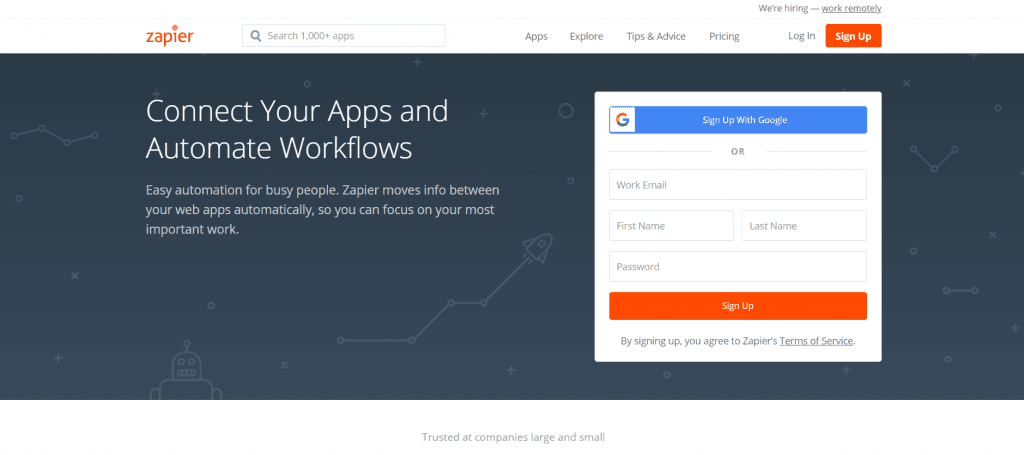 What's in it for you?
Zapier is a workflow automation tool. With Zapier, you will be able to automate most of your mundane (or unproductive) work. Thus, you can focus on your core tasks. It helps you automate actions between different web applications. Zapier offers more than 1000+ web app integrations.
What is the cost?
Getting started with Zapier is free. However, for premium features, you have to $20 per month for the starter plan.
Workflow Automation
What's in it for you?
If this then that. It is a free way to make all your devices and app connect with each other and create communication between the apps easy. It comes with amazing features, and you can automate almost every task with a little bit of pairing.
What is the cost?
IFTTT is free to use.
Team Management
What's in it for you?
If you want help with team management, then you can try out Asana. Asana allows you to visualize your work and prioritize your tasks with an auto-promotion. Moreover, the tool can also Assign Tasks to Multiple Projects and allows you to create hidden teams for handling sensitive data.
What is the cost?
You can start using the tool free of cost or you can get a premium version for $9.99 per month.
Marketing Analytics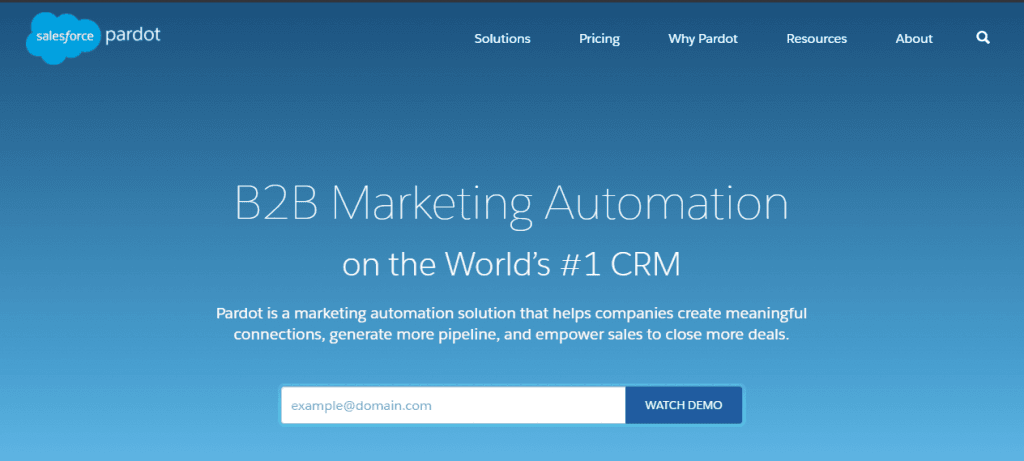 What's in it for you?
Pardot, a salesforce organization, is one of the ideal marketing automation tools to increase your ROI. Enhance your involvement with CRM incorporation, email marketing, lead generation, lead scoring, and revenue reporting. Pardot is great for enabling sales teams to reduce sales cycles. Its features include email marketing, in-depth prospect tracking, lead scoring and grading, forms and landing pages, spam analysis, and more. 
It also offers API access, multiple scoring categories, integrated marketing calendar, Email and landing page A/B testing, Google AdWords integration, and social profiles.
What is the cost?
Standard pricing is $1000 per month and Pro pricing is $2000/month.
Hybrid Email Marketing Platform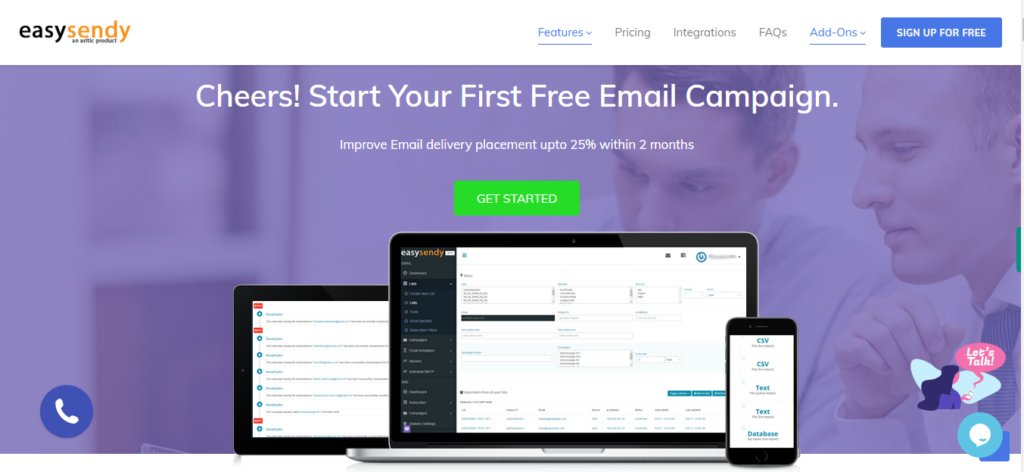 What's in it for you?
EasySendy pro is the hybrid email marketing tool for Marketers to send and deliver high-end email campaigns to drive 3X ROI. It integrates with multiple email delivery API relay service providers and enables delivery of email campaigns to a list of opt-in emails. You can split test email deliveries across the relay servers, do email list cleaning, email warmup and check reports, track email clicks, and open each email campaign. It also has smart autoresponder and email list segmentation.
What is the cost?
The free trial is available at EasySendy with 2000 subscribers, and the starter plan starts from $19/ month with 5000 Subscribers. Connect their support for the best discounts and offers on the plan.
To sum up,
Strong marketing has the power to make you stand out from the competition. However, it can be difficult to keep up with the tactics that are working and the ones which are not. Social media is constantly in the news in today's tech industry. The web3 social media app development features leave a lasting impression on its users.
Fortunately, there are marketing automation tools to make Meme Marketing tasks easier for your company. By automating, you can invest your time and attention concentrating on other activities that will increase your company's success. In the meantime, you can check out RecurPost, one of the most preferred free hootsuite alternatives. Using RecurPost's cool features, you can divide and organize your updates based on priorities and projects.
Thus, stop procrastinating and start saving time and money by utilizing these automation blogging tools available in the market.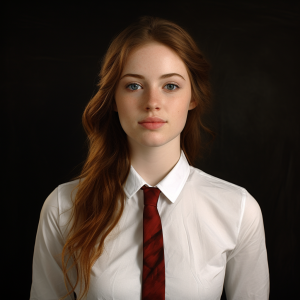 Debbie Moran is a Digital marketing strategist with 5+ years of experience producing advertising for brands and helping leaders showcase their brand to the correct audience. She has been a part of RecurPost since 2019 and handles all the activities required to grow our brand's online presence.