It is not new for us to see jaw-dropping selfies from the top of the Alps or from the beaches in Malibu. Travelers around the world do not shy away from sharing their insightful journeys. Their travel blog and other social media platforms are filled with hundreds of oh-so-beautiful images.
This travel blog by RecurPost, a social media scheduler, will let you understand how you can become a better travel blogger on social media.
Table of content for Social Media Marketing Strategies for Your Travel Blog:
Platforms like Instagram have made it easier than ever for travel lovers to make traveling their full-time career.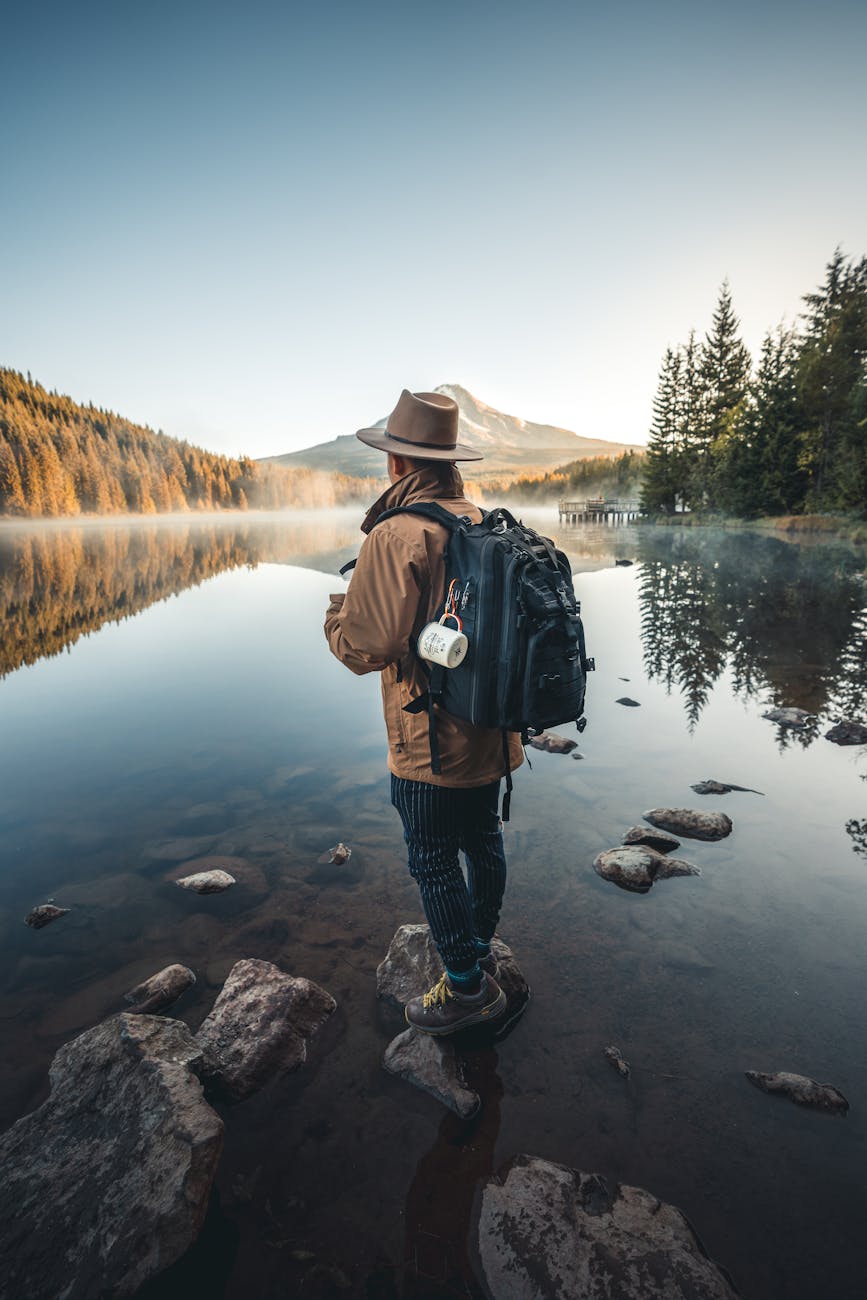 If you think that writing a blog or posting juicy pictures of traveling is enough to become a master travel blogger, then you are wrong. You need to stand out from the rest by planning your travel blog effectively.
You need to have a presence on each social media platform to be accessible to a variety of audiences.
I have come across amazing travel blogs where people share their stories on the professional networking platform-LinkedIn.
Travel blogging can take many forms.
To understand it better, let us look at how My Job Search defines travel blogging.
A travel blogger is someone who travels around the world collecting material for writing about their travel experiences, deriving income from a variety of on-line and off-line sources.
The above-given definition describes travel blogging as a full-time career for people who love to travel, collect experiences, and make money out of it.
There are two main aspects of travel blogging:
Collecting Experiences

: It is the primary job of a travel blogger to pick out destinations that are story-worthy so they have something valuable to share with their audience on their preferred social platforms.

Earning Money

: If you're just traveling for fun, you can't term yourself as a Travel Blogger because your traveling expenses aren't generating any return. Monetizing your travel expenses is a big part of what sets the difference between a travel enthusiast and a travel blogger.
Travel bloggers hold an important position in today's world. 73% of travelers use online sources when deciding on their destination.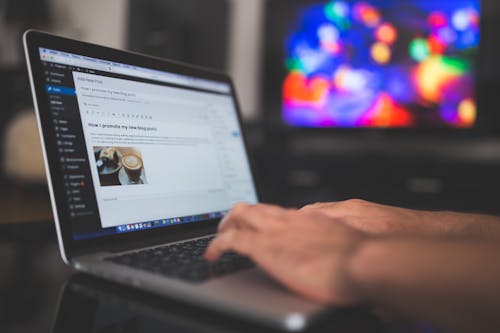 How can you become a better travel blogger on social media?
Make yourself a brand.
Any individual who is planning to make money through his/her social media blogging skills should be able to treat themselves like a brand.
For instance, if you would have been a company you would have branded yourself in a particular manner then why not when you are a travel blogger.
You need to think about the future, how would you like to position yourself as a travel blogger.
You should think from the point of a layman that why should they follow you or take your advice instead of other travel bloggers.
What's your niche? Finding an answer to this question would help you a lot in creating a distinct brand for yourself.
It is recommended that you also make a logo that defines you as a travel blogger. Logos have better recall value than names.
For example, HoneymoonGoals is a travel blog that specializes in talking about the best honeymoon destinations and provides recommendations for luxury getaways around the world.
Create multiple travel post libraries.
Being a travel blogger you have an advantage over other bloggers because you have real pictures. Photographs make your blog visually attractive and appealing.
Travel involves multiple stages – Planning, Purchasing, and Travelling
As a travel blogger, it is imperative for you to create multiple libraries of high-quality photographs for promoting content for each stage.
1. Planning
You should keep some pictures exclusively for catering people at their Travel Planning stage. Generally, people are looking to learn about the facts, culture, and budget in relation to their preferred place of travel.
You can create a detailed piece of article, a video, or a slideshow on social media to help travelers plan their travel in a seamless manner.
2. Purchasing
Once people have their itineraries with them, the next step is to start making bookings, and buying a list of things that'll be required for the travel.
At this stage, you should promote offers, cost-cutting tips, travel bucket lists, and must-haves.
3. Traveling
Finally, after all those days of waiting, when your audience is all-ready to begin their journey – they should be provided with some extra dose of inspiration and awe.
This stage requires you to share your personal experience-based photographs with the audience. Experiment with different content formats for this stage – video, podcasts, or even a detailed article sharing those adrenaline-push moments of your trip.
Good articles never go out of fashion.
It sounds like a cliche! But yes have to write good content. If you write an article that lacks a personal touch or emotions, then people would hardly read or share it.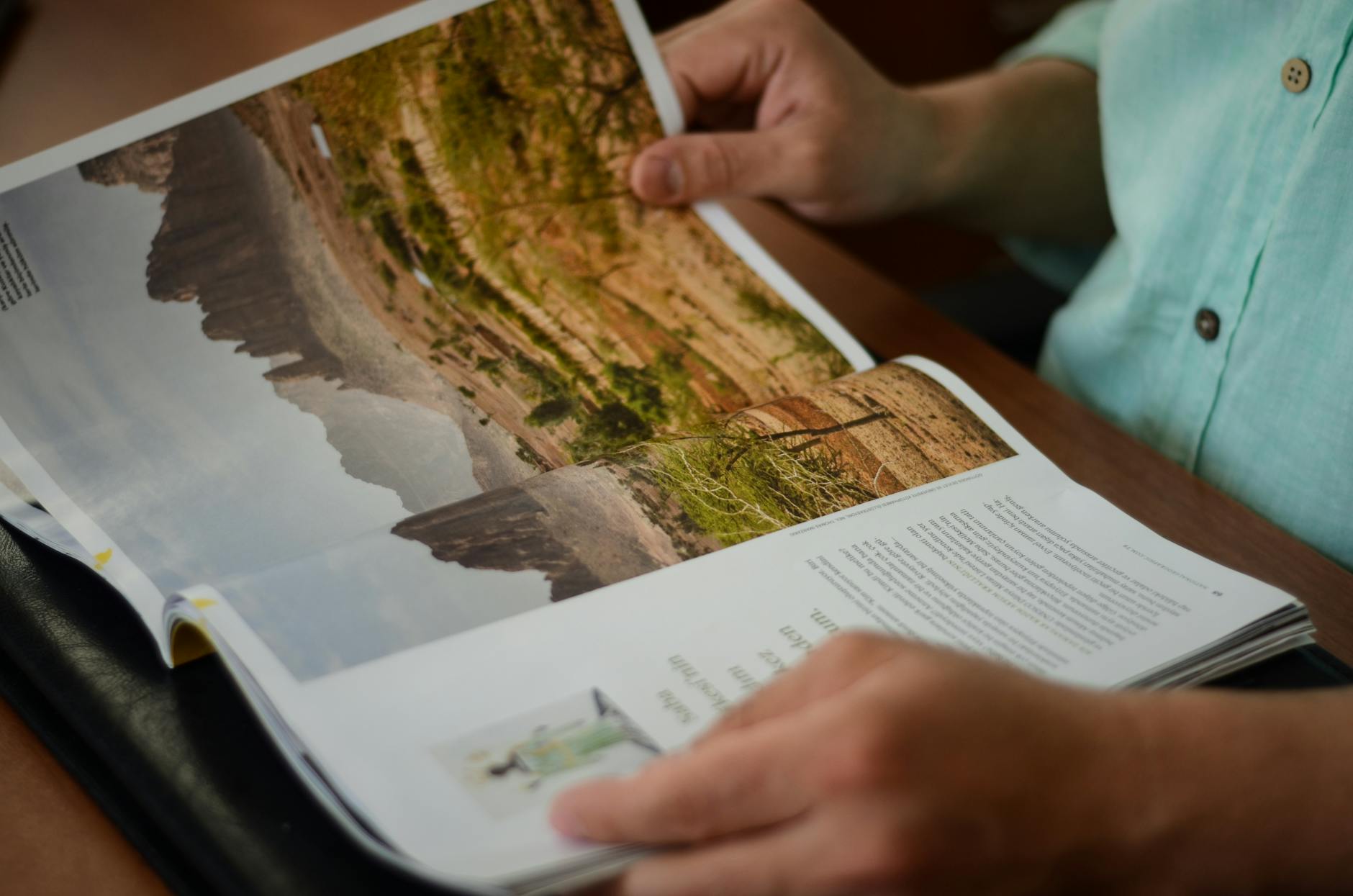 This is how great bloggers differentiate themselves from mediocre bloggers. They understand how people feel about certain places, and they pour out their real emotional moments from the travel to connect with their audience in a better way.
You will have to write content that attracts eyeballs and is easy to relate to.
It should be a mix of information, humor, emotions, and CTAs.
Conduct candid interviews
Travel bloggers love to talk about their blogs with other bloggers and collaborate with them so that they can tap into a different kind of audience.
Video interviews can be a great medium to deliver detailed information in a fun and relaxed state.
Talk to them about their journey of travel blogging, their favorite destinations, how they engage with people, and feel free to share your experiences as well.
This not only teaches you how to form your network but also gives you valuable lessons on how to improve your own travel blog.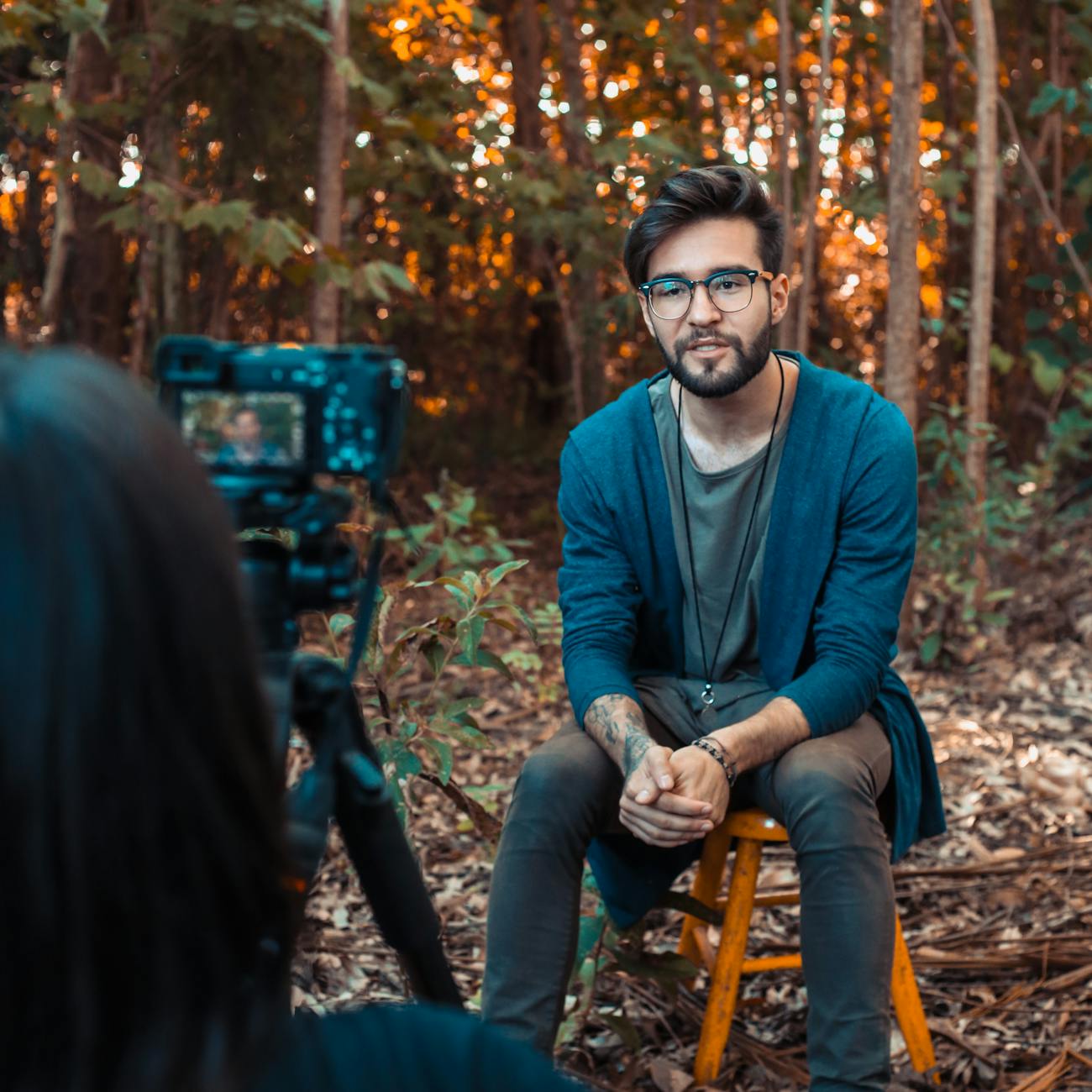 To take it to another level, you can even go on a joint trip to a mutually loved destination.
Video interviews have better brand value than stills or tour videos. The reason for this is simple – people love stories. It depends on you how well you can bring out the stories in the interview.
This practice will help you gain new followers from a relatively different niche.
Don't worry about the production costs, start shooting using your phone. You can gradually upgrade to a professional studio or even divide costs with the interviewee.
Try out email marketing.
Your blog page is not of much use if you do not have a lead capturing strategy in place.
Firstly you need to make a strong email marketing list so that you can promote your featured articles to them in the future.
Do not send across all your articles to your audience. Create sub-audiences (based on their liking and behavior). Send targeted blogs to these sub-audiences, this will help you a lot to improve your CTRs.
Every now and then share some casual personal emails with your audiences, asking them for feedback or their preference for your next destination.
Good email marketing requires you to pay attention to the following points:
Think of a click-worthy subject.
Personalize every email campaign.
Use humor between the lines and through GIFs and images.
Do not shy away from asking questions.
Keep it short, to the point, and clean.
How to implement social media marketing strategies for your travel blog?
A social media plan is an archive that frames your virtual entertainment targets, procedures for accomplishing them, and the measurements you'll use to keep tabs on your development.
A strong virtual entertainment plan ought to illuminate your group's jobs and obligations and your detailing plan.
Here are a few hints on the best way to assemble a strategy for digital marketing for travel:
Step 1. Select social media marketing objectives that are in line with your firm's goals.
Set SMART goals:
The first step in creating an effective strategy is defining your objectives and goals. You can't measure performance or ROI until you have a set of objectives (ROI). Each of your objectives should be as follows:
Specific
Measurable
Attainable
Relevance
Time-bound
The SMART goal framework will direct your actions and ensure that they result in tangible business outcomes.
A SMART goal might look like this:
"By the end of the quarter, we plan to leverage Twitter for customer service and reduce our average response time to under two hours."
Track relevant metrics:
Vanity metrics like the number of followers and likes are simple to track, but proving their true value is difficult. Rather, concentrate on engagement, click-through, and conversion rates. You might want to track multiple goals or even distinct applications for different social media networks.
For example, click-throughs would be measured using LinkedIn to drive visitors to your website. If you're using Instagram to raise brand awareness, you might want to keep track of how many times your Instagram Story has been viewed.
Cost-per-click (CPC) is a frequent success statistic when advertising on Facebook. Write out at least three online marketing strategies for travel goals to establish a successful travel social media marketing agency.
Step 2. Learn everything you can about your audience.
Create an audience persona:
It's critical to understand your target audience and what they want to see on social media. You'll be able to generate material that they'll enjoy, comment on, and share if you do it this way. It's also necessary to convert your social media following into paying clients. You should be aware of the following when it comes to your target customer:
Age
Location
Average income
Typical job title or industry
Interests
Collect information:
Make no assumptions. Do you believe Facebook is a better platform for reaching baby boomers than for reaching Millennials? According to the data, the 30-49 age group is Facebook's most popular.
Social media analytics can also reveal a wealth of information on your followers, including their demographics, where they live, and how they interact with your brand on social media. These details enable you to fine-tune your plan and target your target market better.
Step 3. Do a social media audit.
If you're already using social media, take stock of your efforts so far. Pose the following questions to yourself:
What works and what doesn't?
Who are the people who are conversing with you?
What do social media platforms your target audience use?
How does your social media presence stack up against that of your competitors?
You'll be ready to start thinking about improving methods once you've gathered that data. We've put together an easy-to-follow social media audit guide and template to help you get started.
Your audit should detail the purpose of each of your social media profiles. If the purpose of an account is unclear, think about whether it's worth keeping it. To assist you in deciding, ask yourself the following questions:
Is my intended audience present?
If that's the case, how are they utilizing this platform?
Is it possible for me to use this account to assist me in achieving my objectives?
Asking these challenging questions can help you stay on track with your strategy.
Keep an eye out for phony accounts.
You may come across fraudulent accounts that use your company name or product names during the audit. These imposters can be detrimental to your brand, even though they steal your followers and should be reported. You might also want to verify your accounts, so your fans know who they're working with.
Step 4. Set up accounts and improve profiles.
Choose the networks you'll be using.
You'll need to define your strategy for each social network as you determine which ones to use.
Pro tip: For each network, create a mission statement. A one-sentence declaration that will help you stay focused on a single aim.
For example, "We will use Twitter for customer support to keep email and call volumes down."
One more: "To assist with recruitment and employee advocacy, we will use LinkedIn to promote and share our business culture." If you can't develop a compelling mission statement for a certain social media platform, you might want to reconsider.
Set up your profiles:
It'sOnce you've determined which networks to focus on, it's time to construct your profiles. Alternatively, you might update current ones to make them more aligned with your plan.
Make certain you complete all of the profile fields. Include keywords that consumers would type into a search engine to find your company. Use consistent branding (logos, graphics, etc.) across all social media platforms to make your profiles stand out.
Pro tip: Use high-resolution photos that adhere to the network's suggested dimensions. For easy reference, use our always-up-to-date social media picture size cheat sheet.
Remember, it's better to master a few channels than to spread yourself too thin attempting to be on every network.
Step 5. Create a social media content calendar.
Sharing incredible data is essential, yet having an arrangement set up for when you'll distribute it to accomplish the most effective result is similarly significant.
Your online entertainment content schedule should consider the time you spend associating with your crowd (even though you want to consider some unconstrained commitment too).
Set your posting schedule.
Your online entertainment content schedule records the dates and times you will distribute each type of happiness on each channel.
Furthermore, RecurPost is the ideal spot to arrange for each of your online entertainment exercises, from pictures, interface sharing, and, yet again, portions of client-created content to blog entries and recordings.
RecurPost is the social media scheduler, one of the best free Hootsuite alternatives that incorporate your everyday posting and content for social media showcasing. Your schedule additionally guarantees your posts are scattered properly and distributed at the best times to post.
Manage your content marketing strategy effectively by investing in an excellent social media tool like RecurPost. It enables you to plan for a scheduled posting on major platforms in a few easy steps.
RecurPost lets you schedule Facebook posts and schedule Instagram posts to increase your brand awareness. RecurPost allows scheduled posting on profiles, pages, and groups on Facebook. You can create fun with reels and short stories while scheduling posts on Instagram.
Promote your brand where industry professionals are active. Schedule LinkedIn posts on personal and business pages and connect with them. Utilizing this tool, you can schedule tweets at the best times of the day.
Additionally, RecurPost is a fantastic Pinterest scheduler for the visual-heavy marketer. It enables you to schedule Google Business Profile posts to share coupon codes or inform about an event to call your local customers on the party floor.
Pro tip: in RecurPost, you can design your entire content calendar schedule and get the best times to post on each organization's website based on your past commitment rate, impressions, or connection click information.
Well, every travel content creator wishes to have their content spread like wildfire. Check the relevant article on how you can implement your viral content marketing strategy.
Step 6. Find inspiration
While your image should be remarkable, you can, in any case, draw inspiration from different organizations that are extraordinary via virtual entertainment.
Ask your followers.
Shoppers can likewise offer virtual entertainment motivation. What are your objective clients referring to on the web? What would you be able to find out about their needs and needs? Assuming that you have existing social channels, you could likewise ask your supporters what they need from you. Ensure that you finish and convey what they request.
How to use social media management and social listening to your advantage?
Social listening is an incredible method for getting notice of your image to answer appropriately. You can involve social tuning in an assortment of alternate ways also. In addition, supportive of high levels of virtual entertainment, listening devices offer significantly more than a straightforward watchword search.
You can create extremely complex hunts with numerous watchwords to assist you with getting as much pertinent social knowledge as possible. Before you can begin utilizing social tuning in, you want some fundamental direction on it. Here is an outline of the benefits of utilizing social tuning:
1. Utilize social media, paying attention to your image's name.
This is one of the main things you want to do with social tuning on the screen for any notices of your image name. Online entertainment apparatuses typically just inform you about referring where the client has labeled you.
In any case, what happens when somebody specifies you without labeling you? How would you learn about it? So you, right? You want to set up a quest for your image name.
This will assist you with client support issues, brand notoriety on the board, and finding any friendly selling or commitment amazing open doors.
Whenever you've made a quest for your image name, you can likewise set up alarms; This way, every time you get a new notice of your image, you'll get a caution so you can respond appropriately.
2. Use social listening to create better content.
A new report indicates that content advertising is the best strategy for 58% of the promoting experts. Brands need to utilize the substance on their site/blog, social media marketing, email marketing, and a wide range of channels and stages.
Yet, they additionally need to rival incalculably different brands, bloggers, YouTubers, and a wide range of content creators for their crowd's consideration. Furthermore, because there is so much rivalry, you should have the option to create customized content that is pertinent to your interest group. Yet you also need to learn:
What are the most well-known catchphrases they use?

For instance, do they tend toward short or long blog entries, how-to guides, bullet point articles, or recordings?

What subjects interest your crowd?
What themes does your crowd discuss most?
Social listening is the ideal apparatus for distinguishing these patterns and data about your crowd. By utilizing it and exploring different avenues regarding various themes, features, and content arrangements, you can ensure you're making content explicitly for your interest group.
Set up looks for applicable industry themes and track the most common substances to uncover patterns and examples.
3. Use social listening for social selling.
One more method for utilizing social paying attention to your potential benefit is to find social selling open doors, including:
Individuals are looking for products/services (such as yours) or proposals.
People talk about your competitors, such as dissatisfied customers, people looking for alternatives, or people interested in highlights.
Individuals that have a problem with your product or service can address it.
4. Use social listening to learn about your audience.
On the off chance that you need your showcasing efforts to find success, you want to know precisely whom you're focusing on. In any other way, how might you know where to contact them or the sort of happiness in which they could be intrigued?
Social listening can assist you in gleaning some useful knowledge about your crowd.
Where do they invest their energy on the web, and which stages do they utilize? To contact more individuals and convey a superior client experience, you want to have a presence anywhere your crowd is dynamic.
What do they discuss on the web? Which subjects interest them? What are they pursuing and sharing? Follow their discussions to study their inclinations and requirements.
What is their opinion about specific subjects? Social listening apparatuses stop for a minute to see what the general opinion is like.
How to start a travel blog and make money?
Here's your step-by-step guide to starting a traveling blogs:
Stage 1: Pick a specialty.
There's a wide variety of sightseeing blog specialties to pick from-explicit nations or regions, hiking, designated crowds, extravagance travel, going with children or pets, and that's just the beginning.
Your possibilities of data fabricating a high-traffic blog improve, assuming that you maintain your emphasis on a couple of explicit regions.
Go with the one you're most enthusiastic about because you're in this for the long haul!
Stage 2: Select a space name
Your space name ought to be straightforward to remember. Utilizing a brand name in the area may not be possible for you when you're simply beginning.
Thus, you ought to do the following: select a name that you can incorporate into a brand. Something short, simple to review, and perhaps a bit eccentric.
Watchword-based names are great; however, you'll observe that most are now taken up. You might utilize your name on the off chance that you keep an exceptionally private style throughout your blog.
Step 3: Purchase WordPress hosting and install WordPress
Step 4: Choose a travel blog theme
Your blog's topic decides what it looks like. Fortunately, you'll see a few free and premium subjects, many planned explicitly for online sightseeing journals. Whenever you pick a current sightseeing blog topic, you'll be quickly set up with an incredible looking touring blog.
Step 5: Install helpful plugins for travel blogs
The WordPress modules assist you with adding new users to your tour blog without requiring any specialized information on your part. They're something that makes WordPress so great. Furthermore, every WordPress site takes advantage of modules. There are some must-have modules for all destinations, including sightseeing web journals:
SEO plugins
Caching plugins
Social share button plugins
Security plugins
Contact form plugins
Gutenberg block plugins
Step 6: Create and add content
Once you've set up your digital marketing strategies for the travel blog's foundation, you're ready to start adding content. To write blog posts in WordPress, go to Posts->Add New in your WordPress dashboard. You can use the Add Media button to insert images and the text editor to write and format your content.
Step 7: Build your blog's audience.
You can use a couple of channels to build traffic on your blog. With many dynamic clients, virtual entertainment can help your substance contact the right crowd. Adding online entertainment share buttons makes it simple for users to share your substance.
Instagram and Pinterest are reasonable stages to advance your blog and should be framed as part of your web-based entertainment system. You ought to likewise learn about SEO, marketing for a travel blog, and subjects like watchword research. Building an email list is one more extraordinary method for growing a drawn-out crowd.
Step 8: How to Make Money From Your Travel Blog?
When your blog begins to get some traffic, here are a few different ways that you can bring in cash from your blog:
Affiliate marketing
Google Adsense
Premium content
Add a donation button
Offer personalized advice
Sponsored posts
Sponsored trips
Workshops
Travel Hacks
Voyaging is tied in with having a good time until little issues like continuously taking some unacceptable turns or finding yourself a wallet-less the following morning can destroy your excursion in a moment.
To make you peaceful and empower you to partake in your excursion with the most extreme conviction, here is a rundown of some movement hacks you can use on your next trip.
Here are some movement hacks that can ease your movement nervousness:
The Best Travel Hacks to Help You Save Money
Book lodging/trips in the early evening.
Check Prices on the Less Popular Booking Sites.
Pick a reasonable convenience.
Bring in cash while traveling.
Turn into a house-sitter.
Wandering Charges.
Shop Like A Local.
Utilize Your Carry-On Luggage!
The most effective travel hacks for finding low-cost hotel rooms:
Kayak will send you pricing notifications.
Take over other people's rooms that they don't want: Several websites list accommodations after late cancellations, allowing you to get a good deal on a room.
Look for hotel discount coupons.
Purchase hotel rooms with airline miles.
Purchase hotel rooms with credit card points.
Subscribe to receive member discounts.
Priceline can help you snag last-minute deals.
Make inquiries about special offers.
The finest road trip travel hacks:
For On-the-Go Meals, Use Shower Caddies
Keep Car Cup Holders Clean by Using Cupcake Liners.
Make a Car Sickness Kit at home.
Organize Baby Essentials with a Shoe Organizer.
Make a makeshift TV monitor by hanging an iPad from the sun visor of your automobile.
Make your own seat belt pillow for comfortable naps.
Let's see the top travel bloggers from all around the world:
Best Top Travel Blogs
Before starting a traveling blogs, below are some travel blogging tips to follow:
Take lots of photos whilst traveling.
Be vigilant with your note-taking and journal-writing when traveling.
Get your permalink structure right.
Go outside your niche for traffic.
Be Open to different story angles while Traveling.
Ready to find your new favorite blogs? Without further adieu, here are the official top travel blogs of 2023.
1) Legal Nomads
Jodi is not only one of my all-time favorite people in the world, but she is also a fantastic blogger who frequently writes & set S.M.A.R.T goals about cuisine and culture.
She spends a lot of time on the road focusing on food, and taking appetizing photos that make me envious of her ability.
She is a former lawyer who also writes the "Thrillable Hours" series about other lawyers who quit being corporate lackeys for a life on the road.
2) Alex in Wanderland
Alex, the author of the post about diving in Koh Tao, is a photographer, graphic designer, travel enthusiast, and dive specialist who is presently traveling the United States. Her site has beautiful photographs, diving tips, travel experiences, and cutting-edge self-deprecating humor.
3) Dan Flying Solo
Dan's is without a doubt one of the top travel blogs in the world. He was born and raised in the United Kingdom and is a fantastic essay writers and photographer whose work has appeared in numerous major publications, including Travel + Leisure and National Geographic.
4) A Defective Backpack
Melissa is a doll from Canada. She has no filters and is a wonderful person. You should follow her on Snapchat or YouTube. She's either hitchhiking through Southeast Asia or blogging about her adventures.
She is a gifted individual who has demonstrated that hard work pays off. Melissa's work has appeared on the Huffington Post, Matador Network, Thought Catalog, and numerous other websites.
She is an inspiration and a true female traveler!
5) Lili's Travel Schedule
Lili is a Belgian girl who is also a fantastic travel blogger! In 2016, she was ranked #25 on the list of the Top Travel Bloggers to Follow. Lili, too, has no filter and does an excellent job of conveying her travel ideas. She is also a Travello App traveler.
6) Drew Banksy
Drew is from Arizona. Drew has been traveling the world since he graduated from college, and he now works for himself full-time.
He's been dubbed the "Snapchat genius." He's made his own travel show on Snapchat. He collaborates with a variety of brands and sponsors, is a GoPro family member, and writes for Elite Daily and the Huffington Post.
7) Travel Break
Steph Be is a California native who has been on CNN and writes for a variety of publications, including The Huffington Post, Elite Daily, Forbes, Matador Network, and others. Steph is a fantastic writer and content developer.
She's also an excellent photographer! Her true talent is her understanding of social media. She has a marketing background and has taught herself the ins and outs of social media, which she excels at.
8) My Life's A Movie
Alyssa Ramos is a Cuban American (like me!) who grew up in Florida. She's a selfie ninja with a GoPro! She did, however, write '10 Tips for Getting Travel Photos With No People in Them.' She's simply that good!
Alyssa is also a GoPro family member who contributes to the Huffington Post, Matador Network, and other media outlets. Catch her on Snapchat, where she often offers short vacation packing ideas.
9) The Blog Abroad
Gloria (called Glo) is an Arizona native and the most genuine of the genuine! She is not scared to express herself and is a good writer who produces high-quality articles. She also has a keen sense of photography. She's also an expert at taking selfies.
10) Backpacker Banter
Chris is British and currently resides in Byron Bay, New South Wales, Australia. Chris is a skilled photographer and videographer. He's also taking candid photos of his lovely girlfriend! His latest Maldives YouTube video will undoubtedly make you want to quit your job RIGHT NOW! If he isn't surfing, he is touring the world and documenting every detail.
The best social media for travel bloggers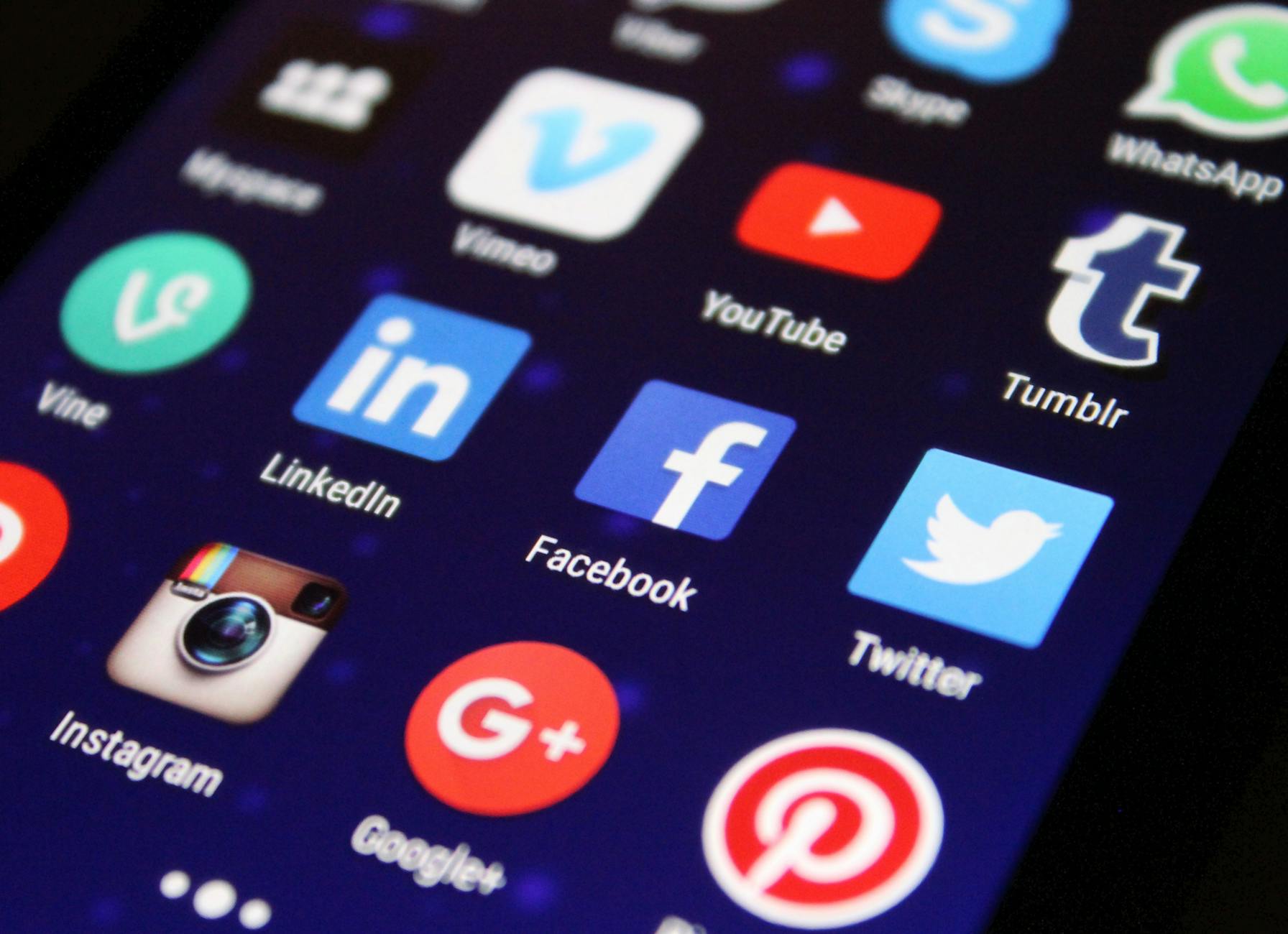 1. Twitter: frequency and timing matter
It is the only platform where knowledge and information are most widely shared. The content you share should be concise and knowledgeable.
Twitter requires you to be active daily for multiple hours. You should consider it a live feed of your life, wherein you keep sharing updates about different stages of your travels.
We know that you don't have that kind of time with you. Don't worry; you can use RecurPost to schedule your posts on Twitter. It's also a great later alternatives.
2. Facebook: social media pioneer
The most popular social media platform is Facebook and this is the reason why you should promote your travel blogs over there. You only have to share the best of your content on Facebook.
Don't overload your audience with every format of content you create. Long videos and blog reposts work well on Facebook.
You can also share content on different Facebook groups to increase your reach. RecurPost can help you schedule your posts on Facebook pages, groups, and personal profiles.
---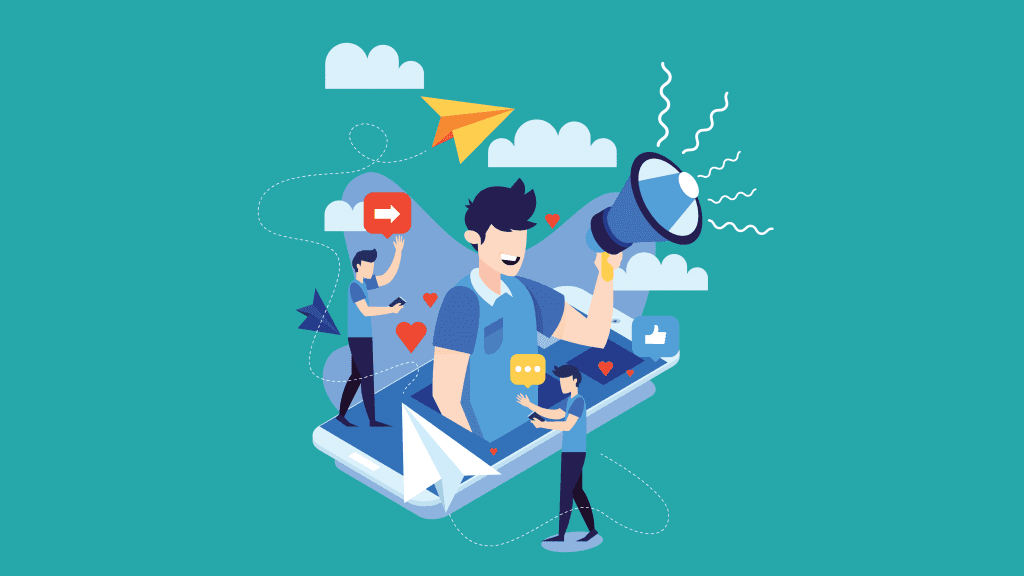 ---
3. Instagram: Visual king
Instagram is the go-to platform for travel bloggers who have become today's travel agents. It gives you the liberty to use high-quality photographs of your travel experiences from around the world and post them to build your grid.
While strategizing content for Instagram, you need to create multiple repositories of all the photographs you take on your travels. Do not make a mistake by posting all the good pictures in one go. Make sure you use the pictures in the long run, gradually and strategically, so as to maintain a good inflow of quality photos.
RecurPost supports scheduling on Instagram allowing you to schedule your posts for the future in one sitting and not have to constantly worry about uploading pictures to Instagram.
4. Youtube: make your own channel
The most prevalent form of content in the travel segment is videos and youtube is the leading platform to host your videos to your audience.
Create a video content strategy for each stage of travel. Travel guides, insider tours, cuisine experiences, adventure highlights, meeting local people, time-lapses, and full city tours are some examples of the kinds of videos you can make for your audience that they'd want to like and share.
Carefully plans, create and share content on different social media platforms. Keep in mind your audience preference, liking, and comfort before you decide to do that and make a proper social media marketing proposal.
Final thoughts
Learn. Engage. Share.
Constantly keeps looking for new ideas and inspirations to build your travel blog. Attend events, conferences, or forums so as to create your own local network with other fellow bloggers and influencers.
Most importantly, share what you learn and adapt along your journey of Travel Blogging.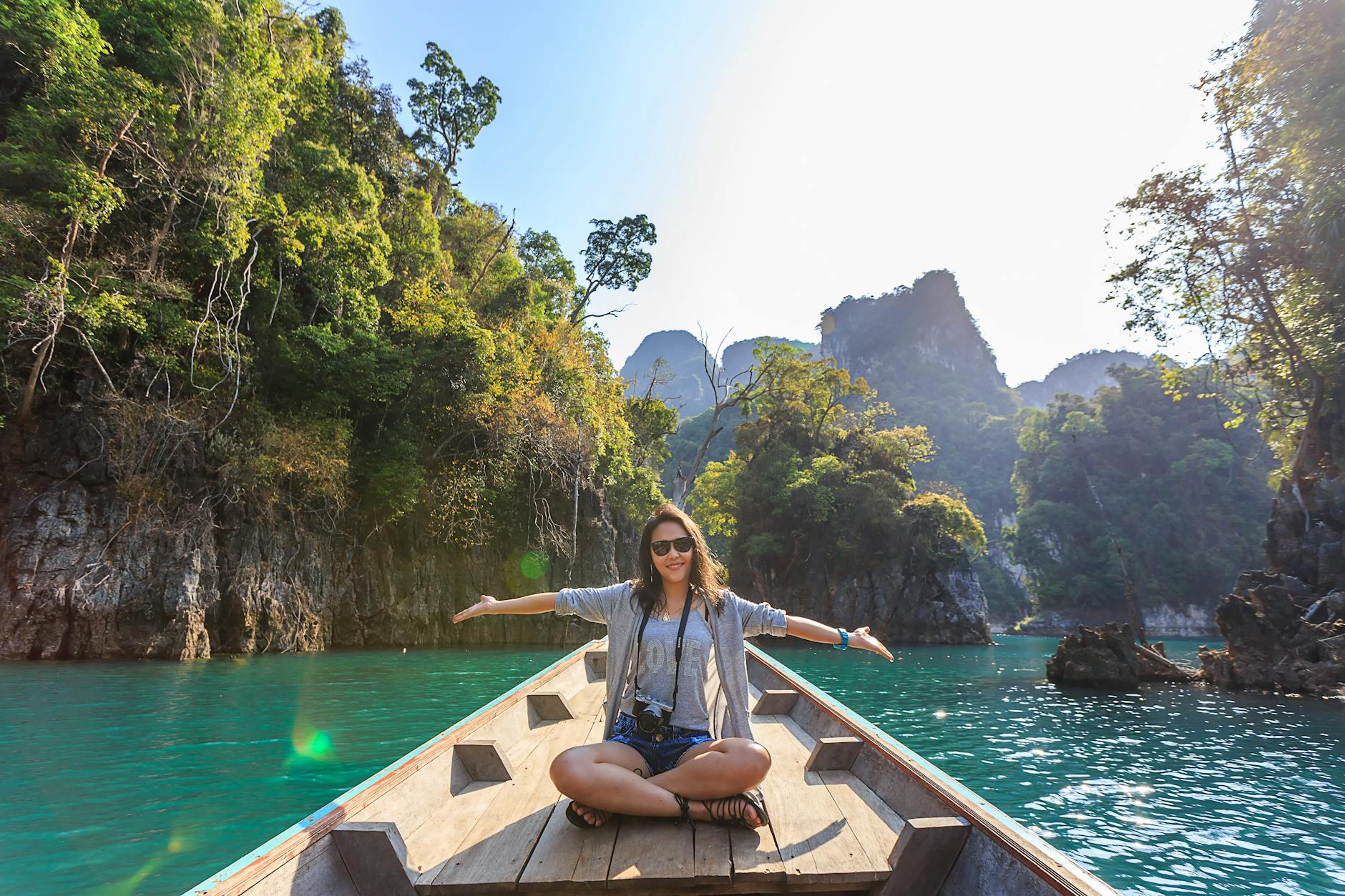 The world is not separated by boundaries, it is separated by mindsets. You guys work hard to break the stereotypes about traveling around the world and becoming an inspiration to millions of minds out there who dream to live their own nomadic life. We at RecurPost, appreciate your work and are open to suggestions from you in the comments section below.
P.S. Although utilizing social media's benefits for financial services is challenging, nothing is insurmountable if you know how to go about it.
Frequently asked questions
1) What are the best vacation social media marketing strategies?
– Establish social media marketing goals that are in accordance with the objectives of your firm.
– Learn everything you can about your intended audience.
– Conduct research on your competition.
– Conduct a social media audit.
– Set up accounts and personalize your profiles.
– Look for inspiration.
– Create a social media content calendar.
– Use influencer marketing effectively.
– Involve your community and user-generated content.
– Run social media contests and giveaways.
2) What impact does social media have on the tourism industry?
The impact of social media on tourism may be observed in how individuals research before taking a vacation. People are now encouraged to share their travel stories. As a result, social media has altered the way people make decisions. People put their trust in a tourism agency based on the opinions of others.
3) What is the purpose of traveling post libraries?
The existence of libraries ensures that information and technology are accessible to everybody, not just those who can afford them. This is more than just a charitable activity; it contributes to raising the educational levels of society as a whole. Libraries are places where individuals of all ages can learn for the rest of their lives.
4) What are the Top Tips for Packing a Backpack for a Trip?
– Do a Dummy Run.
– Bring the duct tape.
– Bring padlocks.
– Get a bike lock.
– Get Insurance.
5) What is the future of travel and tourism over the upcoming years?
Marketers believe that the following technologies will have the most impact on travel marketing over the next five years:
– 20% of augmented reality or virtual reality.
– Real-time travel audience data accounts for 17% of the total.
– Smart speakers or voice search account for 13% of the total.
6) How does social media affect travel?
According to Statista, 36.5 percent of individuals use social media for travel inspiration and ideas, while 60 percent share images from their travels on social media. More than 1 million travel-related hashtags are searched each week, so whether we're planning a trip or taking a vacation, travel and social media are inextricably linked.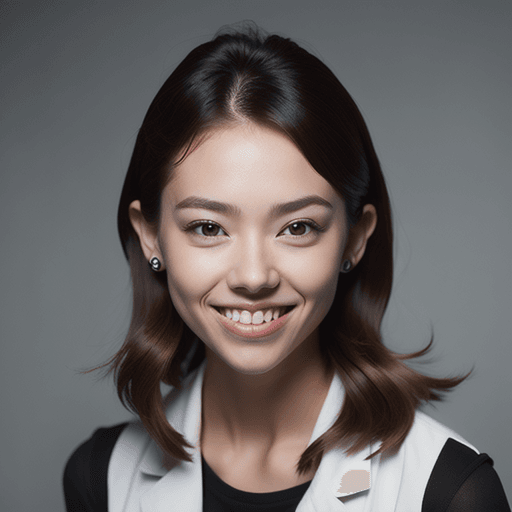 Debbie Moran is a Digital marketing strategist with 5+ years of experience producing advertising for brands and helping leaders showcase their brand to the correct audience. She has been a part of RecurPost since 2019 and handles all the activities required to grow our brand's online presence.