Do you want to know how to increase your Pinterest traffic naturally? Well, you must be thinking about how to do that, but once you know what to do, you can acquire them. Even a social media scheduler can help you drive Pinterest organic traffic by posting stuff online with less effort.
One of those platforms that many bloggers and small business owners ignore is Pinterest. This frequently results from the misunderstanding that the platform is only used for finding recipes and home design inspiration.
A few other blogospheres, like fitness, DIY, finance, parenting, technology, relationships, and coding, are fashionable, though. In addition, there is a tonne of resources for guides and information on Pinterest marketing. However, if you're unfamiliar with the platform, it might be difficult for you to process everything.
Additionally, your tactics are no longer effective if you've been using Pinterest for a while. Many bloggers and experts suggest methods that might detract from your performance. But it's not difficult to learn how to use Pinterest to drive more organic traffic. This blog by RecurPost, which is also an excellent Pinterest scheduler can help you guide how to drive more Pinterest organic traffic with lesser & trusted efforts.
Table Of Content for Pinterest Traffic:
Why is Pinterest an Amazing Traffic Source?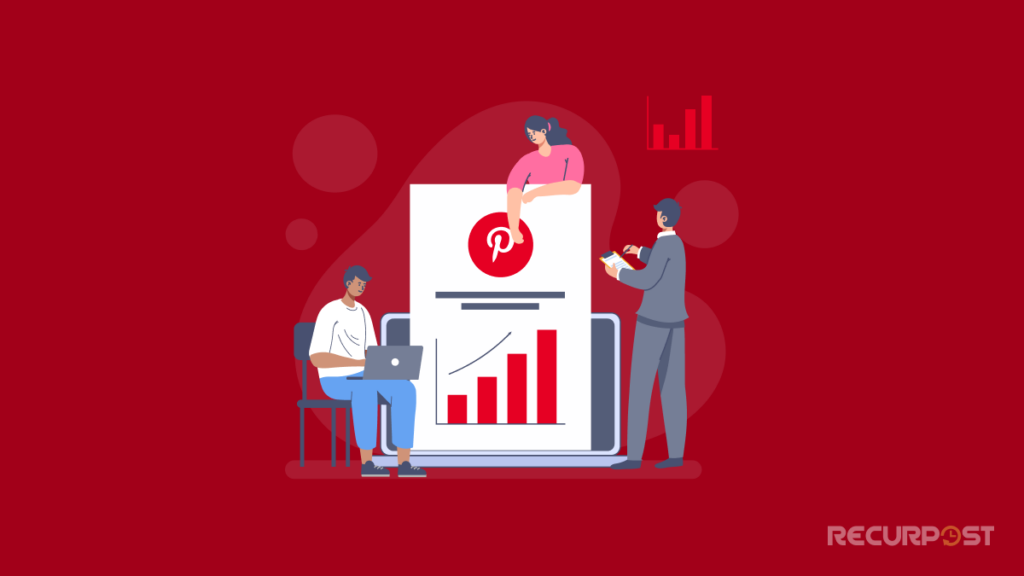 Pinterest's distinctive features explain why it can be an excellent choice for companies whose previous social media marketing efforts were unsuccessful. However, if you want to know if Pinterest is the right platform, you should be aware of two real benefits.
Reason 1: The lifespan of pins is excellent!
One issue with most social networks is that your posts are typically only visible for a short period, ranging from an hour to a few days. As a result, even though you consistently produce content for the network, you receive no benefit from it after it has been published.
Pinterest, however, is unique. You can create a "pin" that will accrue views and shares over time. Though it may not be as consistent as high search engine rankings, it comes much closer than any other social network to have that impact. In addition, if you remain active for a while, your Pinterest traffic will increase significantly.
Reason 2 – Pinterest is created to facilitate sharing.
Users' constant search for new content to share is one of the factors that contribute to pins lasting so long. Does a typical Pinterest dashboard appear as follows when a user logs in
Users can "like" or "repin" a pin if they like it.
The number of repins for a good image can reach hundreds of thousands.
Unlike other social networks, Pinterest doesn't encourage users to update their statuses with daily events.
Instead, it focuses on sharing and consuming images and, consequently, the linked content.
How to Get Traffic on Pinterest: 13 Proven Ways
Fortunately, there are many tactics that you can implement right now to increase your Pinterest traffic, drive sales, and help your brand gain authority. Here is what we have followed to grow Pinterest traffic & audience today.
1) Pin frequently and consistently.
Like most social networks, building an audience and maintaining their interest in your content often depends on regular, consistent sharing. Timing can also be important; for global audiences, it's preferable to distribute your content over 24 hours to exclude people in other time zones.
This displays you to more of your audience, frequently resulting in more comments, shares, and pins. Create a social media calendar with a more targeted and structured publishing strategy if you struggle to keep up with your Pinterest activity. Another option is using a program like RecurPost, which enables you to schedule your Pinterest pins in advance.
Quick Tour to RecurPost:
One of the topmost social media scheduling tools on the market is RecurPost. Due to its special social media bulk scheduling feature, RecurPost is the best of Everypost alternatives. You can create one-time posts or recurring updates using RecurPost's Pinterest scheduler. Additionally, you can efficiently perform bulk updates and upload or create Pins.
2) Do a keyword search for Pinterest.
You are likely already familiar with the term "keyword research" if you have studied the fundamentals of Google SEO. Fortunately, keyword research for Pinterest is a little easier than for Google. You must incorporate both in your descriptions and images because hashtags and searches are how Pinterest users typically find brands. Let's take the example of having a pin with healthy dinner recipes. Users are more likely to find and interact with your pin if it is saved to the board titled "Healthy Recipes" (which is what they are probably searching for).
3) Utilize your Pins to pique interest.
With your Pin titles and images, one of the best ways to ensure that people click through to your blog is to pique interest. But, of course, this tactic isn't just used for blog post titles, email subject lines, and Pins.
For instance, not many people would click through if you published an article titled "Foods to avoid for weight loss" and included an image of a donut on your Pin because it is pretty clear that donuts are high in calories. Yogurt, which is typically regarded as healthy, would be a better option, but most varieties are heavily sweetened. It would also pique interest to use a title like "Healthy foods that make you gain weight."
4) Employ Guided Search.
Utilize Guided Search to help you understand the kinds of words people are looking for on Pinterest. You'll see tiled words below a word you type in the main search bar.
5) Make Your Pinning Pop.
A solid pin is made of two things:
It is wider than it is tall.
A call to action is present.
The ideal images, according to Pinterest, are 600 x 900 pixels (or any 2:3 ratio). Tall infographic pins (600 x 1260 px, any 1:2.1 ratio or above) are likely to be cropped in the main feed, but if clicked, they will still be displayed in their entirety. However, we do not expect the Pinterest-sized, tall, narrow image to significantly outperform the square. No, not right away.
Play with your images to check what appeals to your target market, but stick to 1:1 or 2:3 ratios. If you include a 1:2.1 ratio size image, you'd better ensure it has a lot of value. It will be fascinating to see if various image sizes are offered depending on whether a pin is a Promoted Pin or just a regular pin.
6) Plan your content using Pinterest Trends.
A tool called Pinterest Trends is available to users with business accounts on Pinterest, and it displays the keywords and subjects that are popular across various niches. Find out what your budding customers are searching for using the trends tool, and use the information to guide the content you share.
Additionally, based on search trends and other unique data, Pinterest produces an annual report called Pinterest Predicts that forecasts which topics will probably trend on the social media platform in the coming year.
7) Every week, post fresh content.
At least one original pin should be posted each week, according to Pinterest's recommended posting cadence. In addition, make sure your pins point back to the websites you are linking to in your idea pins to maximize your Pinterest traffic.
8) A/B test your pins to see which is most effective.
You don't have to throw sticky gums against the wall to see what sticks. Instead, you can improve your campaigns over time by running tests with your audience to discover what works best for them. Here are some various elements to contrast on Pinterest:
Alternative titles for your pin.
Alternative images for your pin's thumbnails.
Alternative post text for the description of your pin.
Make sure to limit your testing to one variable at a time. Choose a time frame for the test, then use Pinterest analytics to compare how well each post performed. Before deciding on future runs, ensure your A/B test results are statistically significant.
9) Apply for Rich Pins.
Rich pins are Pinterest pins that automatically pull content from your website. This enables users to quickly view more details about your article when they zoom in, which can increase the click-through rate & contribute to an increase in traffic to the Pinterest website. For example, when you edit a blog post or Christmas social media posts, Rich Pins will sync the updated information from your blog.
For instance, Rich Pins would update all your Pins linking to that blog post with the new title if you wrote an article with the title "The best roller skates for teens in 2021" and then decided to update that list the following year.
10) Use Pinterest's free shopping tools.
Suppose you're looking to drive traffic to specific products. In that case, you can create Product Pins with additional metadata to make them even more searchable, increasing your chances of being found by users on the platform.
11) Re-pin outdated content.
A Pinterest Pin's lifespan is roughly four months, which is significantly longer than the 15 seconds of a tweet or the 48 hours of an Instagram post on other social media platforms.
In light of this, don't hesitate to repin outdated content to fresh boards to extend its shelf life and engage a brand-new audience. Also, update the images for better engagement if you create pins from older content.
12) Share your pins.
Let's say you have a Pinterest business account. Then, like purchasing a Facebook ad space, you might consider investing money in a pin to increase Pinterest free traffic, visibility, and reach on Pinterest. For instance, Wikibuy's promoted "How to Travel As a Pro" pin appears as one of the top pins under the search term "Travel" and is prominently displayed. The effectiveness of promoted pins has been established 50% of Pinterest users have purchased after viewing a promoted pin, receiving an average of 11 re-pins.
13) Use Incredible Visuals.
Use optimized, high-quality photography because Pinterest is a visual website. Since ideas help convey stories and emotions, combine cropped images to suggest a story. Stories evoke a sense of emotion. The prevalence of stock photography with text overlays makes it simple for users to scan the images quickly. Instead, pick pictures that go beyond simple product pictures or graphic representations. Use images that help the narrative line of your story instead. A pin with a compelling narrative compels viewers to stop and look at it, and the longer they do so, the higher the likelihood that they will click through.
What Advantages Come with Driving Pinterest Traffic?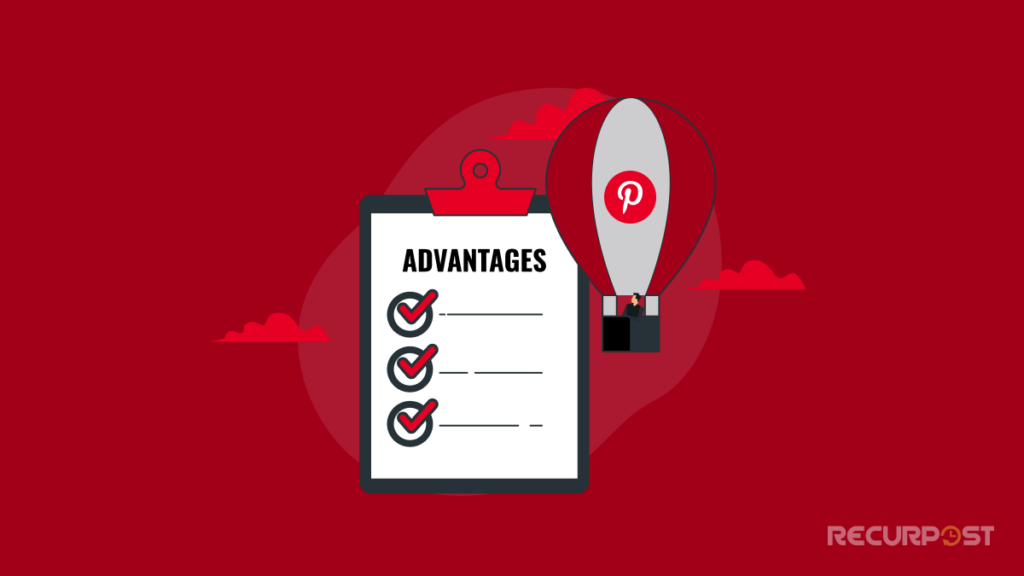 Here are some of the advantages you may find on Pinterest for the Pinterest Traffic Campaign:
Bring more people to your website.
Through inbound links, Pinterest can significantly increase your website's traffic. Every pin contains a link, so it's simple to direct your audience to the website & increase Pinterest website traffic. Consider how many people you could attract to your website by posting pictures of your products or promoting content taken from your blog posts. The problem is that quality content is crucial to Pinterest traffic. Remember that Pinterest is a visual platform where you can engage your audience and encourage them to click on your links.
Increase conversions.
When most users are about to make a purchase, Pinterest serves as a source of information. Remember, it's similar to a SE (search engine), where people conduct research before choosing. Additionally, even though they might put off making a choice, they can still easily save your pins as they make plans for a future purchase. Additionally, having excellent visual content related to your product or service on Pinterest makes you more likely to divert your audience into prospects or customers. This is because, in contrast to other social media sites, Pinterest "reduces" the number of steps in the buyer's journey, or rather, it enables you to convert leads into sales at a much faster rate.
Grow your brand authority.
You can add relevant content from outside sources to your boards in addition to pinning your own content. For example, following and engaging with other businesses (in the same industry as you or those with similar interests) will humanize your brand and increase your brand's authority. Social interaction is still important on Pinterest, and it'll help you get recognized by other users while providing more valuable boards to your audience. Group boards are also available on Pinterest, enabling you to share ideas and plans with others. In addition, they are a great way to increase your blog traffic. Now let's understand why to optimize content for more Pinterest traffic.
Why Optimizing Content is Crucial for Pinterest Traffic Stats?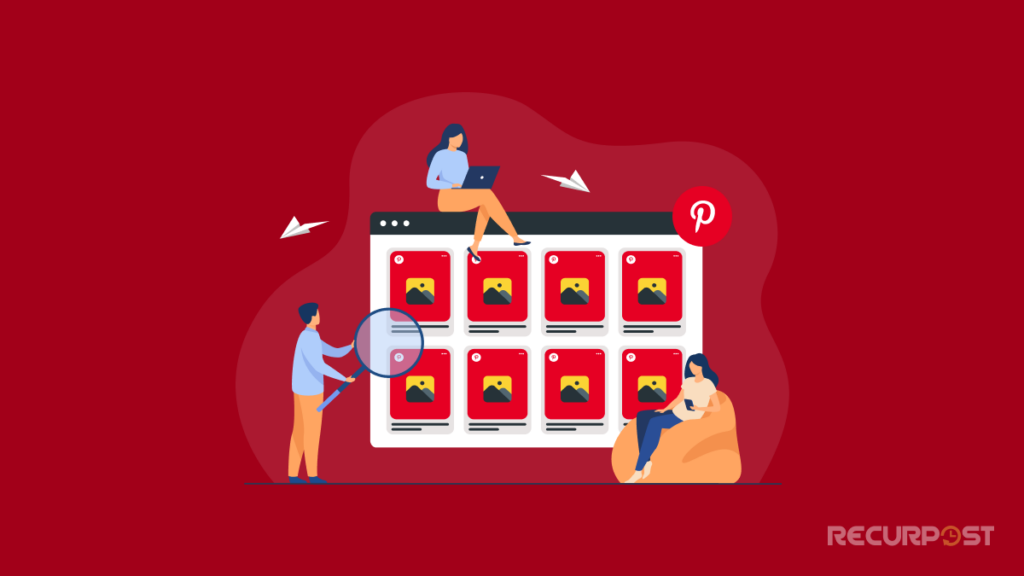 Linking your posts to Pinterest would help optimize and boost viewership if you've already been experimenting with Pinterest and are looking for ways to increase Pinterest organic traffic.
Optimizing your Pinterest account is crucial because it will allow you to occupy more search engine space. Including the online pinboard in your SEO strategy can increase exposure if you are already ranked for a particular keyword. Additionally, social media listings are being added to search engines' indexes. Even though it is not yet well-known, Pinterest Traffic Campaign will eventually appear in those indexed social media listings. Check out the advice below if you want to capitalize on this new hype.
– Make Your Boards, File Name, and Pin Description More Effective.
You need to optimize your account and everything in it for search engines to index your page and content. Therefore, ensure that the information in your profile, boards, file names, and pin descriptions is full of keywords. To reroute viewers to your website or blog, include a link in the image's description. This makes the online pinboard an excellent resource for referrals.
– Keep the conversation personal.
Keep in mind that Pinterest is a social network, not a platform for advertising. Therefore, make other people's images appear as personal to your followers as possible by leaving comments on, liking, and repinning them. As a result, your account will become more interesting, and the search engine's algorithm may soon reflect this.
– Your content must have "Pin It" and "Follow" buttons.
Helping people with what they want is the secret to success on social media. As previously mentioned, Pinterest is the latest trend, and many people are scrambling to create an account. Therefore, add the Follow and Pin It buttons to make it simple for them to share your content.
How do Video Pins Drive Pinterest Traffic and Sales?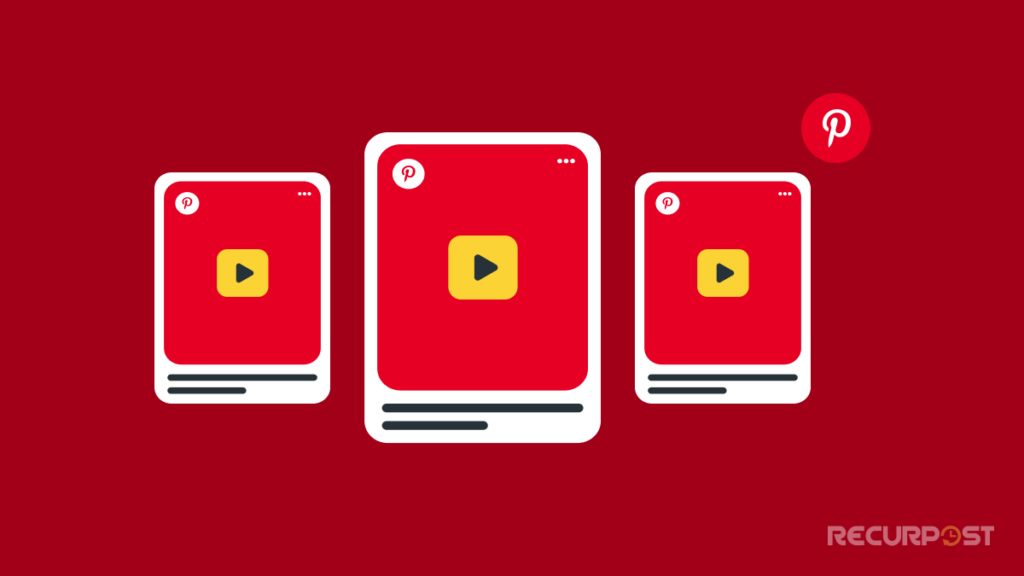 With Pinterest, you can reach and engage new audiences and have more meaningful interactions with them than ever. Here are some strategies for increasing traffic and sales with video pins:
Enhance the value.
Instead of merely promotional content, video pins enable marketers to share more about their brands with consumers, including product demonstrations and customer stories.
Increased life span.
The amazing part about Pinterest is that it uses your content to take advantage of every sharing opportunity. Getting more engagement on videos creates a never-ending cycle where you can't help but appear again in search results for months—not minutes. That suggests that your efforts to create engaging content will be successful.
Outstanding for cross-promotion.
In contrast to other social media sites that want you to stay on their network, Pinterest has no problem with you sending users to other websites. Its algorithm will favor you if you direct viewers to your YouTube channel, website, or product pages. Having viewers interact with your video content increases their propensity to click the Pin's link, which may lead to better results.
Read More: How to Use Twitter For Business?
Why is Evergreen Content Valuable for Pinterest Organic Traffic?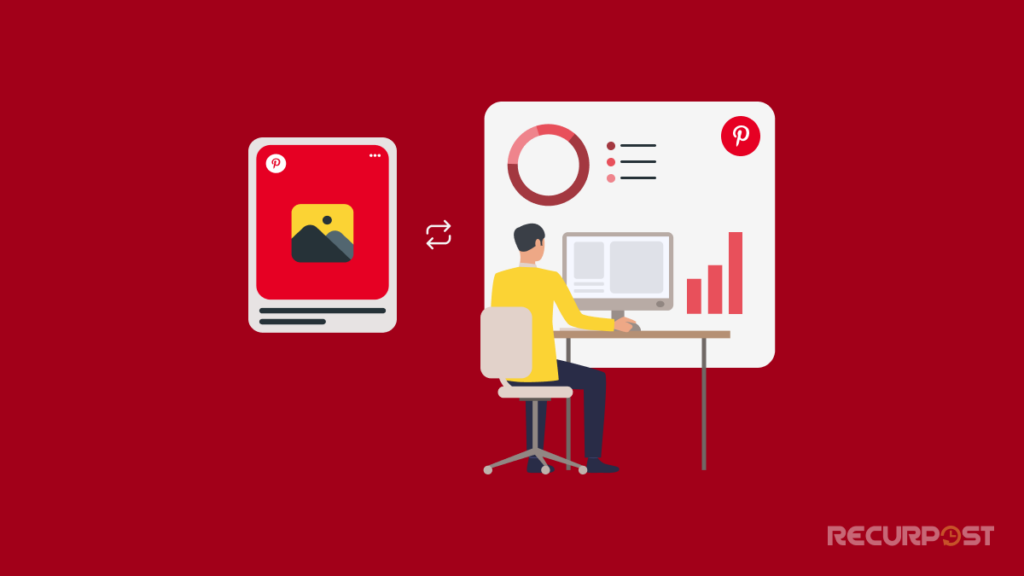 Pins are the best social media space for evergreen content because they can last for a long time outside of Facebook, Instagram, and Twitter.
There is no chronological feed on Pinterest. This implies that you can experiment to see which specific Pins drive the most traffic back to your website by creating multiple pins for your content using various imagery or keywords.
Even if their followers do not follow you, if Tiktok followers with a sizable following share your Pin on a board, you might start seeing a lot of traffic from that re-pin! On Pinterest, clicks to useful content are more important than following.
What Types of Content Drive Pinterest Traffic?
Pinterest serves a variety of markets. On Pinterest, there is undoubtedly a niche for everyone. Users adore various content types, including infographics, charts, tables, and graphs (just to name a few). They're more inclined to save it as a result, and more importantly, they're more inclined to visit your website to find out more. Let's look at the most well-liked niches for Pinterest traffic now, shall we?
Pin type #1: Simple infographic pins
The fact that infographics have consistently performed well on Pinterest is not surprising. One can easily save the pin for later consumption if they don't feel like reading a lengthy post right away or are only in the research stage. However, it might surprise you that simple information graphics can be just as effective as their more complex counterparts. Additionally, you don't always need to create graphics by hiring a graphic designer. Instead, use Canva to create your design instead with less work. With RecurPost's integration with Canva, you will have access to a sea of excellent graphics. Additionally, you can make graphics right from the dashboard of RecurPost.
Pin type #2: List pins
In terms of saves and link clicks, list pins are among the most popular Pins of all time. Fortunately, list Pins are incredibly simple to make because they combine a headline with a list. Therefore, any list post you have will benefit greatly from this technique. Simply incorporate the various list items from the base into an image.
Pin type #3: Opinion post (aka "Rant")
The tone of this Facebook post ideas makes it significantly different from your typical blog post. You might be accustomed to publishing a thorough and well-researched topic analysis. In contrast, the rant or opinion might be more robust and more expressive. Your message will be read and shared more widely the more passionately you advocate it. On occasion, offer a compelling first-person perspective on a contentious subject. It might be your opinion on a significant industry change, for instance. You can increase your search potential and shareability when you address hot topics.
Many different content options are excellent for boosting Pinterest traffic statistics. Your content marketing efforts will be more effective with more content types. Whatever its form, content communicates with an audience. This audience listens, shares, absorbs information, and buys, increasing Pinterest organic traffic and Facebook organic reach.
This concludes our lengthy discussion on how and what you can do to boost Pinterest traffic for a campaign or any content.
RecurPost support platforms beyond Pinterest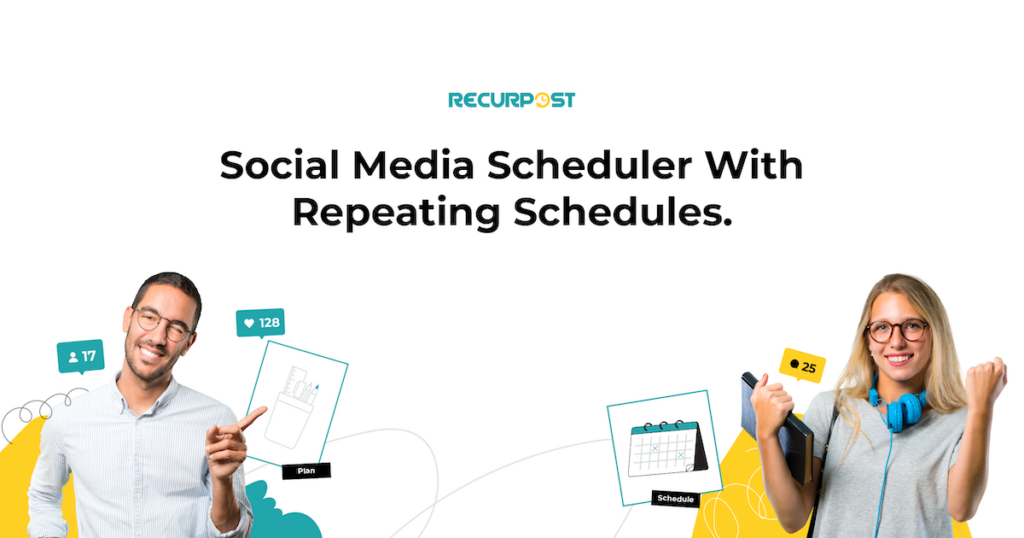 RecurPost helps you in driving more traffic to your site by scheduling posts on multiple channels targeting the right audience and posting at the best time.
You can schedule Facebook posts and schedule Instagram posts to engage your audience with entertaining posts. It is possible to post on your profiles, pages, and groups on Facebook. You can post on your personal and business profiles on your Instagram account.
You can schedule tweets with RecurPost by creating variations. RecurPost enables you to schedule LinkedIn posts on your personal and business pages and start networking with global leaders in your industry.
RecurPost also allows you to schedule Google My Business posts with CTAs of your choice, which helps improve your business ranking on google.
Conclusion
With the help of these suggestions, Pinterest traffic would do well to increase significantly. In contrast to Instagram, Pinterest has the advantage that your efforts will continue to pay off. You will notice a fresh surge of Pinterest traffic to your account after your post is repinned. To ensure that you continue receiving regular traffic from Pinterest, optimize your pins, boards, and profile for search.
Meanwhile, you can also keep track of RecurPost, one of the best free Hootsuite alternatives. Sign up to RecurPost for a 14- day free trial to upscale your Pinterest game by using the tips to generate more organic traffic. Check out the RecurPost pricing to know about the services offered.
Do let us know what you do to generate Pinterest traffic more organically with lesser efforts. Please share your thoughts and experiences in the comment box below.
Frequently Asked Questions
Q1. How long does it take to get traffic from Pinterest?
A. What matters most is your content. While some content is viral and can go viral in a matter of days, evergreen content drips traffic slowly but steadily over time. It typically takes your pins 30 to 90 days to see significant traffic. Keep in mind that content on Pinterest has a longer shelf life. On Pinterest, older pins frequently gain popularity. Therefore, don't get discouraged if you initially don't notice a spike in traffic to your page.
Q2. What percentage of your traffic comes from Pinterest?
A. It depends on your Pinterest account's popularity and how long you've used it. After using the platform for some time, popular accounts can receive hundreds of thousands of visitors each month.
Q3. Why is my Pinterest traffic dropping?
A. Your boards and Pins might not be search engine optimized, which could be one of the causes. This is particularly true for older message boards that may have received traffic in the past but no longer do so because they need to be more SEO-friendly. To address this issue, you can update and optimize your outdated boards and pins.
Q4. What is the problem faced by individuals with Pinterest?
A. Stolen Pins are among the most significant issues users encounter on Pinterest. This is when someone modifies the URL that a Pin uses to send traffic from Pinterest. In addition, some people find Pinterest's frequent website updates and related bugs annoying.
Q5. Can we make money from Pinterest traffic?
A. You can, indeed. If you are a member of the Creator Rewards program and your content satisfies the eligibility requirements and goal requirements, Pinterest will pay you directly. However, other monetization strategies like product tagging, affiliate links, or brand partnerships are not paid for by Pinterest.
Q6. Is Pinterest free traffic still good?
A. Pinterest is still where you can direct traffic to your website, despite its crazy algorithm changes in 2020 and 2021. Despite the abundance of pinning advice for bloggers, there are three essential strategies for increasing blog traffic on Pinterest.
Q7. How do I get Pinterest website traffic?
A. Pinterest, a non-social network, is one of the few that makes it simple to generate free traffic. People can search for and save images on this social network and search engine. In addition, Pinterest makes it simple for users to find new websites because they want to. Here are some quick ways to increase traffic to your Pinterest website, including conducting proper keyword research, using relevant keywords in your board titles and descriptions, including keywords in your pin titles and descriptions, and much more.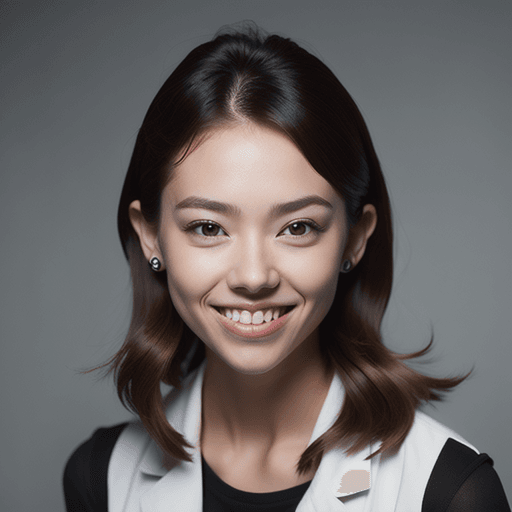 Debbie Moran is a Digital marketing strategist with 5+ years of experience producing advertising for brands and helping leaders showcase their brand to the correct audience. She has been a part of RecurPost since 2019 and handles all the activities required to grow our brand's online presence.