The amount of social media content posted by B2B marketers and company owners has increased from the previous year. This is excellent news for their website traffic, blog statistics, and lead generation efforts, but it may be challenging for their marketing teams. Businesses frequently struggle to decide what to post on social media platforms when their actions rapidly increase. They use their best social media content ideas in the initial year of social updates. After that, it gets challenging to develop something to post next.
Knowing what type of content works and how to post on different accounts using a social media scheduler for your marketing strategy can help you increase organic traffic faster than you think. Check out the 33 most popular and successful social media content suggestions.
Table of Content for Social Media Content
What is Social Media Content Creation?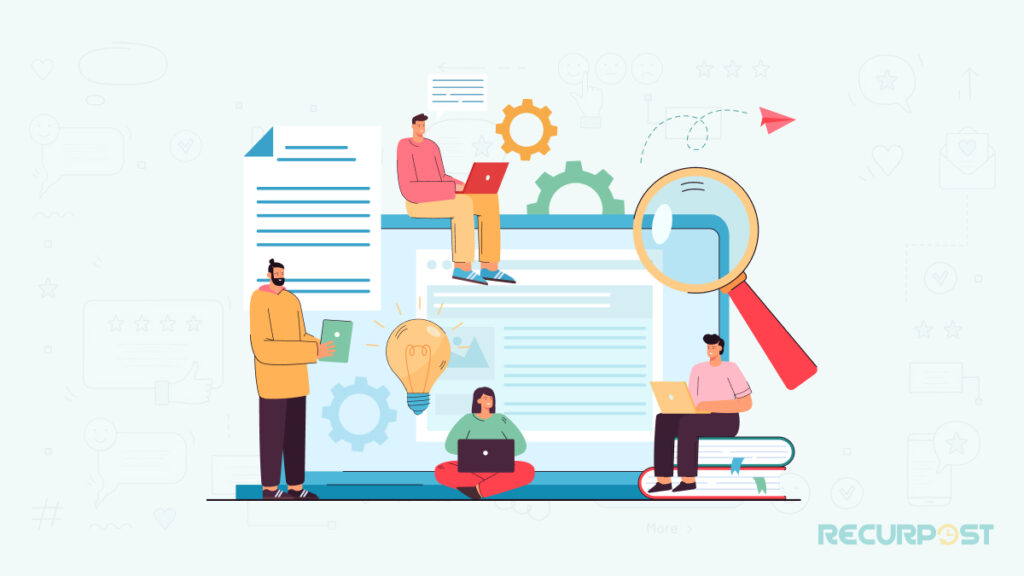 Creating social media content is undoubtedly one of a social media marketing campaign's most crucial components. However, creating social media content demands a lot of perseverance, imagination, and knowledge of graphic design, copywriting, and color theory.
It takes utmost planning to produce quality social media content. To effectively plan the types of content you post on various social media platforms based on your audience, you should have a social media content plan. By producing content, you can engage your audience in high-quality ways and provide free and useful info to your audience. These content marketing statistics demonstrate that you are also producing significant value for your business:
According to data gathered by B2B marketers, content marketing is effective for generating revenue (51%), nurturing leads (60%), and growing an audience of subscribers (47%).
And according to 10% of blog marketers, it produces the biggest return on investment.
Growth of the business equals content. So let's start with the different kinds of social media content marketing ideas you can use or create to master social media's power.
33 Killer Social Media Content Ideas Brand Needs to Use
As you are aware, content & content ideas come out on top of social media. But what constitutes excellent content, exactly? The best content is typically engaging, educational, and entertaining. There isn't a set formula for what functions best, though. The secret is to test different approaches to see which ones engage your audience the most. So, in order to ensure that you never run out of content ideas again, here are 33 social media content ideas for b2b.
1) Create a Series
Creating a series can be fun & most exciting thing. Start a series so you can communicate with your audience frequently. You can make a habit among your audience to anticipate seeing certain content from your organization by providing pertinent information at a regular pace. Start your week by sharing news, some sneak pics about your brand, or sharing insight about the upcoming week. Then, you can summarise the week by sharing highlights and content from your top social brands that your followers might have missed.
2) Join popular Weekly Hashtag Themes
In those days, the trending Twitter list always included hashtags like #ThrowBackThursday and #FreebieFriday. Likewise, you can expose your tweets to a larger audience by using trendy hashtags.
For instance, WATERforLIFE promoted its cause by using the popular hashtag #FirstWorldProblems. They did this by tweeting videos of kids and staff staying in an orphanage in Haiti in response to many of the rants and complaints tweeted using this hashtag. It's a clever and effective way to convey the idea that those who are more fortunate should be concerned about the problems in Haiti.
3) Go Behind The Scenes
Post videos or pictures on your social media platforms to showcase the inner workings of your business. Give followers a glimpse into your brand's everyday operations occasionally. Observing how goods are prepared for shipping or how events are organized is always interesting.
Learn from Vicks' #TouchOfCare campaign.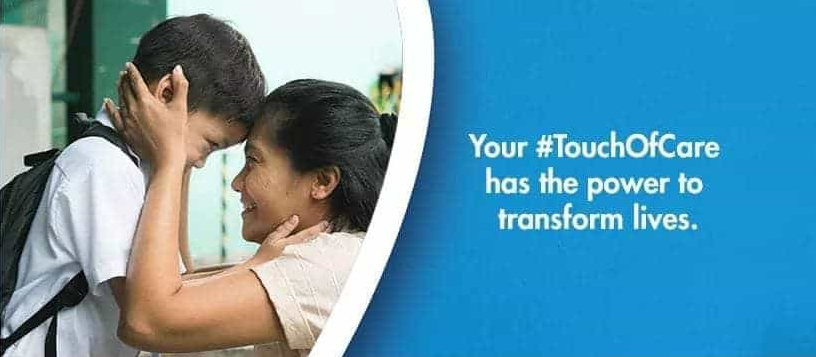 4) Repurpose Your Content
Repurposing your current blog posts is one of the simplest but frequently most underutilized content marketing strategies. Repurposing basically means repackaging your current content to allow you to publish it elsewhere. In this instance, you create a slide deck using the key ideas from your lengthy blog post before uploading it to LinkedIn SlideShare.
Use content repurposing tools like RecurPost to make things simpler. With a unique feature of Hashtags Reccomodation, RecurPost is a sendible alternatives that allows you to manage your social media accounts and schedule repeating updates using recurring schedules.
With RecurPost's distinctive reposting feature, you can increase traffic without constantly creating new content. Repurposing your content accomplishes this, and it even aids in the creation of variations. As a result, it enables you to continue using social media while not devoting all your time to it; you will have more time each week to devote to other important tasks.
5) Share Your Company's Blog Posts
Has your company ever had a blog? Sharing your blog on your own social media channels is the best way to increase visibility. Ensure the material you produce for your company blog is worthwhile and engaging for your readers.
6) Share Useful Phrases That Support Your Mission
A quick way to expand your content library and promote consistency on social media is to write posts with motivational and inspirational quotes. Due to the quick-moving nature of social media, your content quickly disappears from your followers' feeds, but the more posts you make, the more likely they will see it.
It's simple to add quotes to increase the amount of content on your social media calendar. But, to help so, your followers better understand who you are as a company and ensure the quotes you use are pertinent and align with your vision and mission.
7) Host #AMA
AMA posts to promote closer ties with your followers. You invite your followers to enquire about you and learn more about who you are. AMAs can be facilitated in a number of ways, including:
Responses in video
Live feeds

Blog entries

Carousels
You can gain your followers' trust and expand your online audiences' reach through this AMA. Using RecurPost, schedule your AMAs at regular intervals to promote participation!
8) Show Interest in Current Affairs
The expectation that brands will take a position on social and political issues that impact people's daily lives is one of the most important lessons that brands will have to learn. Consumer demand now includes how your company affects society and the environment, or what is known as corporate social responsibility.
Researching the information, knowing the background, and being aware of any sensitivities you need to avoid are all crucial for this to work. To avoid awkward situations that could backfire, be genuine and contribute meaningfully to the conversation. The main focus should be the opportunity to make a difference and effectively communicate with your target audience through social media.
9) Post a Tutorial or explainer videos
Video content has always been well-liked on social media platforms because users prefer watching videos to reading text-based posts. So if you want to increase your brand's visibility across various platforms, videos are your best bet.
Videos can be a huge help in explaining your post's subject and introducing your product. In addition, explainer videos can aid in effectively disseminating information because most internet users prefer a brief and straightforward product explanation.
10) Reward your most loyal fans
The best way to gain more followers is to interact with them and pay attention to their needs regularly. Look for users who make suggestions or feedback frequently. Encourage them to participate in discussions about various products and thank them for their contributions.
By rewarding your customers and keeping them informed, you can boost sales. In addition, giveaways and competitions can be held to increase customer interaction. You will also benefit from reviews, free advertising, and user-generated content.
11) Keep up with the latest trends
Being current and following the newest trends on social media platforms is essential. Being an early adopter can help you find ways to stand out and effectively market your brand. Examples include:
Live video content
Snapchat stories
Chatbots for messaging
VR videos
Keeping up with algorithm updates for each platform is also crucial. Although it is a challenging task, the rewards are worthwhile. Enhance your social media content strategy with cutting-edge AI tools with GPT-4 powers that are transforming the way content is generated and managed.
12) Product Features
Instagram enables businesses to develop a cult for a particular product. No other company does this as well as Starbucks. Typically, their posts give their products the spotlight. By doing this, the brand's principles are connected to the item, increasing exclusivity. This is especially true for goods that are sold for a limited time each year, like flavors, cups, etc.
13) Share Infographic Representation
Infographics are graphical representations that quickly present data and information on a subject. Clients can more efficiently and effectively understand complex concepts thanks to these graphics.
Long blocks of text make it difficult to communicate your brand's messages because they will overwhelm your audience with information. Thus, combining data and visual components into a single image can improve audience comprehension.
14) Clients' Testimonials
Writing client testimonials for your blog or website and sharing them on social media platforms is one of the simplest ways to attract new customers. People are more likely to try your product or service after reading about other people's experiences with it.
15) Host guest interviews
Hosting conversations with other influencers on Instagram or Twitter is a smart idea. You can use Instagram Live Rooms and Twitter Spaces. Again, you can shorten them into more palatable posts or videos to increase views.
Choose a hashtag and encounter it in discussion with further influencers in your sector. Both your follower base and engagement will grow. Use stories with countdown stickers to promote sessions in advance. That will also generate the required buzz.
16) Discounts
Address your audience's FOMO (fear of missing out): Post a notice about the sale on social media, making sure to include a statement like "Only 5 Left" or "Close in 2 Hours." Then, include a compelling call to action to encourage your audience to make a purchase.
17) Instagram Guides
Instagram guides are underutilized content types that let you offer your target audience great advice, suggestions, and value. Instagram guides resemble separate collections of instructional material, product details, and other information combined into a single source.
The best thing about them is that everything is readily available, so followers don't have to click away to learn more. Instead, create guides based on your customers' needs after considering what they are looking for. For instance, you can check Komal Pandey Guides if you're looking for some fashion content, particularly for Bohemian Romance.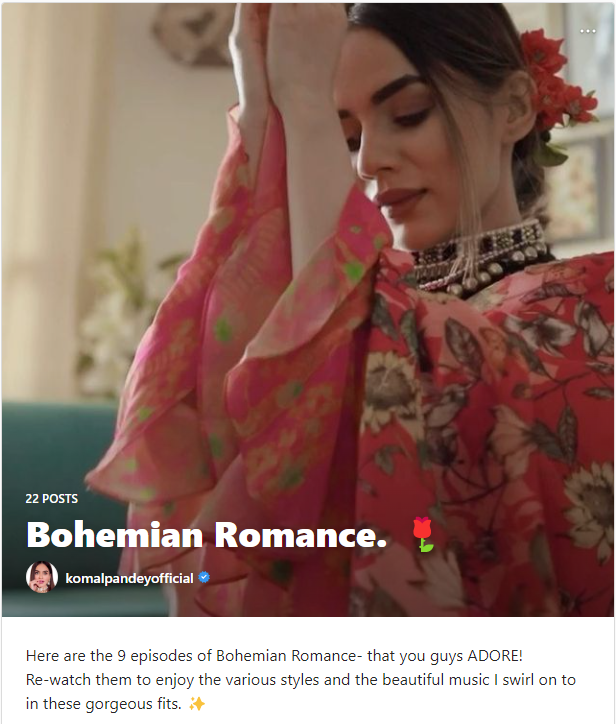 18) Survey & Polls
If your audience is not engaged, the following is your best option to try: Because such content appeals to human survival instincts and encourages action, surveys will keep their attention.
Avoid asking "Yes" or "no" questions in polls and surveys. Encourage the audience to participate in the process instead. Consider non-trivial responses to queries or pick an unusual survey topic to accomplish this.
19) Share Customer Reviews
Every now and then, create a blog post or a video review of your product or service highlighting its features and post it to your company's social media accounts. Such material also aids in overcoming customer objections.
20) Post Memes or GIFs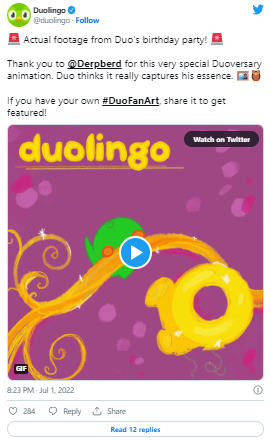 Use GIFs and memes when publishing your content to give it a humorous twist and make it impossible for readers to ignore it. Even among the top companies, memes and GIFs have gone viral on social media.
21) Post Pictures of Company Events
Share images from a company event to enhance your posts about company culture. For example, sharing a charity event, fundraiser, or games day your company is hosting on social media is a great way to raise awareness.
22) Tell a Joke
It has been suggested that we prefer to associate with those who share our sense of humor; consequently, we might favor social media accounts that post entertaining content.
23) Share Intriguing Statistics
Similarly, while facts and figures appeal to our logical side, stories appeal to our emotions. Exciting numbers can always start a conversation, and using statistics and data to support particular narratives can be very effective.
For instance, sharing the rapid growth statistics of headless ecommerce could pique the interest of potential investors or partners in the digital commerce space.
24) List Your Favorite Resources
There's a good chance other people in your industry could take advantage of your online tool or app if it simplifies your life. Moreover, you demonstrate that your brand cares by sharing such enlightening and genuine content, which can contribute to trust-building.
25) Provide a Brief Tip
You can share advice that could help your audience and make their lives easier if you know their problems. This not only demonstrates your understanding of your audience but also demonstrates your expertise.
By observing the questions people are posting online, you can inform your advice. Even better, arrange your content so that it responds to standard queries.
26) Partner Highlights
Do a spotlight on any other businesses you've ever collaborated with if you can! In addition to the fact that it's just lovely of them, they'll probably share it on their own accounts as well, which means that you'll suddenly have a whole new audience. Additionally, they might even pay it forward.
27) Greeting new hires
Get it on da sosh if you welcome newcomers to the team! After that, post it on social media to promote your business environment.
28) Draw inspiration from Pinterest
Pinterest is a treasure trove of gorgeous pictures you can share. Simply make sure to give due credit.
29) A Day in the Life Post
Recap the day in the life of a CEO, author, graphic designer, etc. To increase Facebook organic reach and encourage greater engagement, so many people use Instagram Reels to do.
30) Build Excitement for Your Event
Live videos receive more engagement on social media platforms than regular video posts. So let everyone know about it in advance to make the most of your live event, just like The White Flea is doing.

31) Create Better Viral Content
Viral content disseminates quickly (like, well, a virus). It has circulation in mind. Social media posts about the content are made by readers who adore it. Before you know it, millions, if not hundreds of thousands of people, are interacting with your content.
Content like a picture, a video, an article, or even a catchy phrase is most likely to get viral. So it must be distinctive, shareable, and memorable for the right reasons. Here is an example of a catchphrase that Shopsy (a social e-commerce platform launched by Flipkart in July 2021) has created.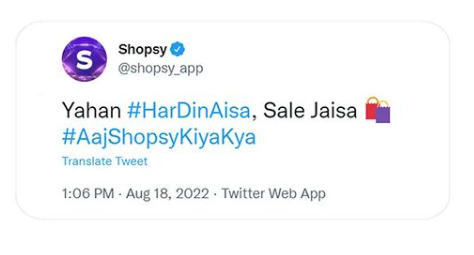 and how it spreads among other brands.
32) Use your website analytics
Analyze your analytics quickly to determine which topics are most popular with your audience.
33) Describe a noteworthy accomplishment
Finally, companies must be eager to tell their customers about their triumphs. Make sure that it is known to your followers. While considering the development of your business, sharing these events with your audience demonstrates your humanity.
PRO TIP:
The list of social media content suggestions is endless, but if you're hesitant to share the same old content, why not give some tips a shot? Brands shouldn't ever feel pressured to produce content in a particular manner. Your social media feed should never feel commercial, even with many available options. Everyone is aware of the advantages content marketing has for all kinds of businesses, and by taking a closer look at your strategy, you can identify any flaws or potential improvements.
How to Create Social Media Content?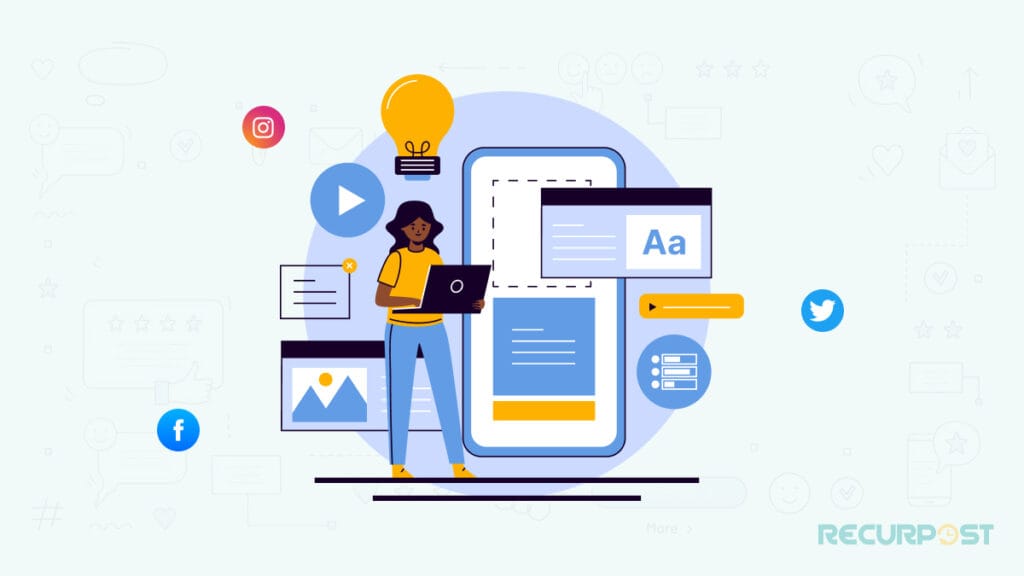 Making a plan for your Christmas social media posts can save you time and improve the effectiveness of your posting. The following points will help you start making a social media content plan:
Know your Audience
You can decide what kinds of posts will perform best by researching your audience. Additionally, it can assist you in selecting the appropriate social media sites. Not every business will be prosperous across all platforms. For instance, B2B companies frequently succeed on LinkedIn and Facebook, whereas e-Commerce companies frequently succeed on Instagram and TikTok Followers. You should determine the following details about your target market:
age
gender
education
income
interests
geographical locations
Creating buyer personas with the aid of knowledge of your audience will enable you to create a content strategy that will boost engagement.
Create a calendar
You can look out for your social media posts in advance and save time by doing so. Create a content calendar. Consider using RecurPost, a social media scheduling tool, if you intend to post daily on social media. This will enable you to plan posts across all of your platforms from a single location. RecurPost will also allow you to monitor your posts' success and examine various facets of your marketing plan to make real-time adjustments.
Conducting a competitive analysis
If your rivals already use social media to their advantage, look through their profiles to see what content works best for them. Since you are targeting the same group of people, their successful posts are probably also successful for you. Make sure that your posts are original, though. Never copy from a rival's work or steal their designs.
Gather content
There are probably a few pieces of content your company has already created for marketing purposes. Examine all of your content to determine what you can share on social media. For example, if your website has a blog, consider the types of blogs you can publish on social media to increase brand awareness. Different types of social media content can be reused by being transformed into new content. Your blog post, for instance, could easily be transformed into a video or infographic.
Develop UGC Plan
You can consistently publish top-notch content on your website with the help of UGC curation. It serves as social proof, which can help you build credibility for your brand and gain customers' confidence. Repurposing user content is an excellent way to fill your content calendar and celebrate your community all at once, whether you plan a specific hashtag campaign or simply use social listening to gather and repost user content. This is because followers are likelier to believe personal recommendations than branded content.
Evaluate Content
Don't forget about your content after you've posted it. Regularly evaluate your content to determine which types of posts perform well and receive the most engagement from your target audience. You may get surprised by your findings, so keep track of your likes, comments, and web traffic to ensure you're incorporating the most effective types of content into your social media content strategy.
Why are Social Media Content Ideas necessary for Engagement?
Businesses that succeed in encouraging social interactions will generate the most sales and awareness from social media. Social media engagement post ideas do not always directly translate to sales, but they do stimulate them and increase a target customer's likelihood of converting. The more audiences engage, with your content, the more times it is seen online and the more consumer touchpoints you generate. And the more consumers interact with a company, the further they progress down the conversion journey funnel!
The higher the social media reach, the easier it is to attract and gain new, engaged followers who will become your target customers. For example, Instagram content with high engagement will appear on Instagram's Explore page, implying that a target customer will find it organically. Social media platforms favor and promote what performs well; their goal is to keep people on their networks for as long as possible! A consistently high engagement rate indicates that you are expanding your presence and staying at the top of consumers' minds.
What are the ways to Discover Fresh Social Media Content Ideas?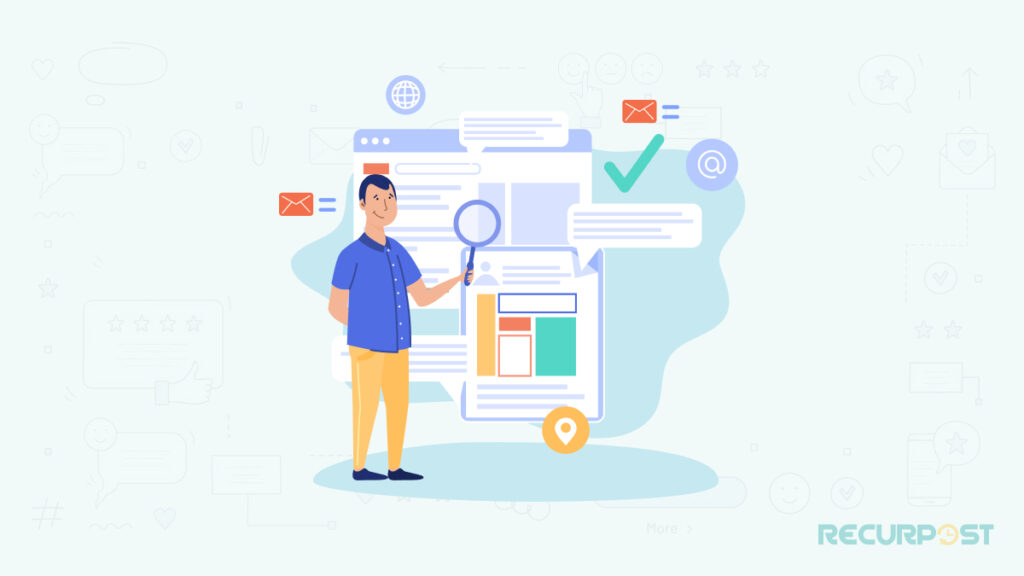 Operating social media is, without a doubt, the most exciting aspect of any social media marketing department. Discovering new ideas to support your brand's offerings and keep your audience on their toes is fun and challenging. Here's how to experiment with new content ideas for your brand.
Explore the YouTube Comments
YouTube is the largest search engine because it's a great place to learn about a subject. However, a hidden benefit for marketers and entrepreneurs is the ability to see what your users are talking about.
Assume you are new and do not have a large following or traffic. However, you may have seen a comment on a YouTube video, a blog post, or Facebook post ideas that inspired you to share a similar thought or idea. In that case, you can begin by reading the comments on popular/trending videos in your niche on YouTube. Then you'll have an endless supply of topics to discuss on your social media accounts.
Google Search Console Insights
You're losing a huge opportunity if you've been online for a while and aren't using Google Search Console. Google Search Console is a different tool from Google Analytics. It provides information about your website's search engine performance, including what keywords you rank for, where your users are located, the precise topics they are searching for, and more.
You can write and post things users are searching for using this information. Additionally, it helps you understand the problems that your users are having. This information can be useful when developing an audience-driven strategy or a social media content calendar for Google Reviews for Business.
Quora
The most well-known platform for questions and answers on the planet is Quora. Millions of users visit the platform daily in search of answers (or ask questions). This platform can help you find excellent questions in your area of expertise. Unfortunately, rarely-asked questions often have poor-quality content or unanswered issues, making them a gold mine.
Not at all. You can look through the responses to get more suggestions on making the answers to the questions even better. With this knowledge, you can write a series of FAQ posts for your followers on LinkedIn, Instagram, Facebook, and Twitter. Keep an eye on the FAQs to get a good idea of customers' issues that are more specific to your company's goods or services.
Podcast Titles & Episodes
The rapidly growing media for consuming content in recent years are podcasts and the audio channel. You can browse industry podcasts, hot topics, and popular podcasters' feeds to find out about social media content ideas.
Here's a fantastic way to get going:
Use your industry's keywords to search for podcasts on Spotify (or any other podcast-listening platform)
Search for well-liked podcasts in your niche by looking at their downloads, active listeners, etc.
Make a list of content pillars you can create around the topic by adding your own perspective to your notes.
Create a monthly content calendar centered on a specific theme and begin posting.
Schedule posting on multiple networks using a single RecurPost platform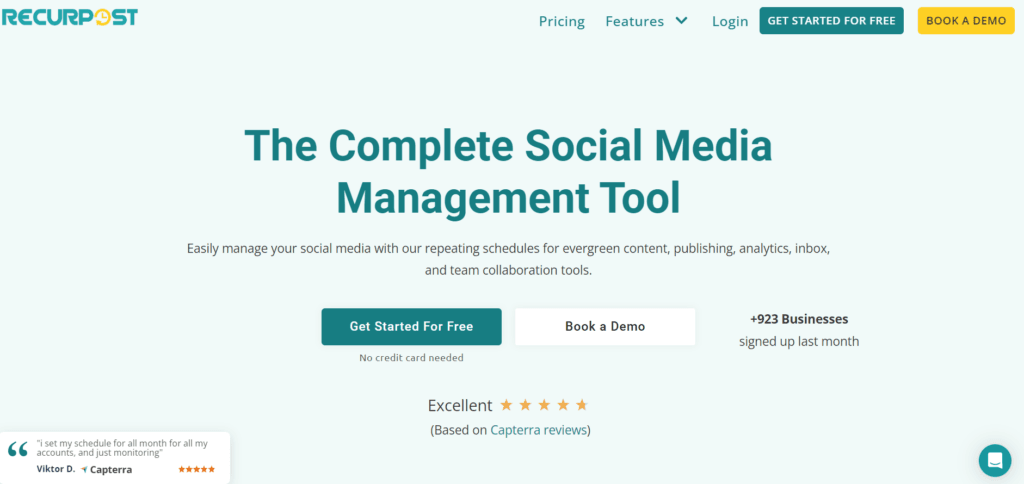 Expand your brand experience on social media with RecurPost – the trusted social media management tool. It allows you to plan, create, schedule, and analyze posting on major platforms.
It allows you to schedule Facebook posts on your profiles, multiple groups, and pages. You can schedule Instagram posts with reels and stories to entertain your audience by sharing information with fun.
You can also schedule LinkedIn posts on your personal and business pages to build your network of professionals related to your industry. RecurPost lets you schedule tweets and start a conversation with people who belong to your niche.
Also suitable for visually inclined marketers, RecurPost is a perfect Pinterest scheduler. It is possible to schedule Google Business Profile posts with a call to action buttons to attract local buyers and grow business.
Conclusion
Developing great social media content ideas for your profile is not simple. However, you can begin firing ideas like a machine gun with the right strategy.
Always remember that creating engaging social media content is only half the battle. It would be best if you also concentrated on developing exciting content that honors the content pillars or concepts you select.
Try RecurPost, one of the top free Hootsuite Alternatives, which can assist you with the ability to create a tonne of updates with just a few clicks using the social media bulk scheduling feature. Sign up to RecurPost to learn more about its offerings, and look over the RecurPost pricing plans to get a better idea.
Hope you find this blog interesting! Please share any strategies you used to develop social media content ideas that help you meet your business needs in the comments section. Enjoy your time!
Frequently Asked Questions
1) Does it Matter who created Social Media Content for me?
The quick response is yes. It matters because the effectiveness of your social media campaigns can be affected by the caliber of your content. Content that is mass-produced, of low quality, and not customized has a reputation for appearing spammy and emotionless. On the other hand, the results of social media content creation, when carried out by a social media team, are everything you might expect to accompany a quality brand's social media efforts.
2) What content should I post on social media?
Everything here depends on your business, goals, strategy, etc. However, most businesses will gain from social media content because nobody will see you if you're not on social media. Your social media strategy may succeed or fail based on the caliber of your content, so what's our advice? Invest fully. Try out all the social media content ideas that would benefit your company.
3) What type of social media content ideas is popular?
Social media platforms favor entertaining, niche-specific, inspirational, and usable content. In addition, some of the platform's best-performing content types include tutorials and behind-the-scenes videos.
4) Which type of social media content ideas gets the most engagement?
Videos deliver the most effective engagement metrics on social media platforms. Therefore, you must play a video game. Create social media videos based on hot topics for the best results.
5) How do you differentiate between bad and good social media content ideas? 
Ideas for bad social media content are too general, detailed, sensitive, or divisive. Good ideas address a specific issue or question that one of your customers may have and are distinct, clear, and valuable. "Trying to sell something" and "being overly loud with convincing people for doing things" are some bad ideas. On the other hand, advising on a specific subject or "sharing pertinent and useful information" are excellent ideas.
6) How to create content ideas for social media without wasting time?
You can start by browsing the pages of your rivals and popular videos and social media posts. Consider the posts you like, then consider what you would have said in their place. Thanks to this, you won't have to spend a lot of time getting started. You can also draw inspiration from various sources to come up with ideas. For instance, you can check out what other people in your niche are doing by going to Pinterest or Instagram.
7) How do you plan social media content?
For any brand, planning social media content is more than a big deal. You can make plans in a variety of ways, such as by revisiting your social media objectives and target audience profile, streamlining the categories of your social media content for each social network, choosing the formats you'll use, curating and repurposing content, using social media content writing ideas to make different content ideas, and more.
8) What are some of the content ideas for branding ?
Here are some of the best branding content creation ideas for social media:
– Inside Look: Showcase daily brand life and team.
– Success Stories: Highlight customer experiences.
– Educational Tips: Share expertise to help customers.
– Inspiration: Motivational quotes aligned with values.
– How-To Guides: Tutorials for product use.
– Industry Insights: Commentary on trends.
– Community Shares: Encourage user content.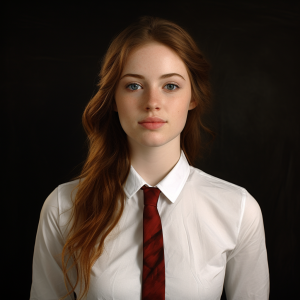 Debbie Moran is a Digital marketing strategist with 5+ years of experience producing advertising for brands and helping leaders showcase their brand to the correct audience. She has been a part of RecurPost since 2019 and handles all the activities required to grow our brand's online presence.