Facebook is one of the world's oldest and most popular social networking platforms. Posting interesting Facebook post ideas is now required in order to experience organic reach and interaction on Facebook posts. Engagement equals Facebook posts.
According to certain research:
50% of Facebook users appreciate the Facebook Stories format and wish to find new products.
Globally, Facebook users view an average of 100 million hours of Facebook videos every day.
These postings contain photographs, videos, and other media that keep people on the platform. With these data, you may have observed that the format is no longer limited to a single picture post.
Have you run out of Facebook Publish Ideas, or are you seeking ideas on how to post on social media utilizing a social media scheduler? Are you stuck for ideas on what to write to schedule Facebook posts? You are not alone, believe me!
Without further ado, grab a cup of iced tea latte and your favorite snug, and check out these 13 Facebook post ideas for your company that your audience adores. But first, let's go over the topics covered by this RecurPost blog.
Table of Content for Facebook Post Ideas:
What are Facebook Post Ideas?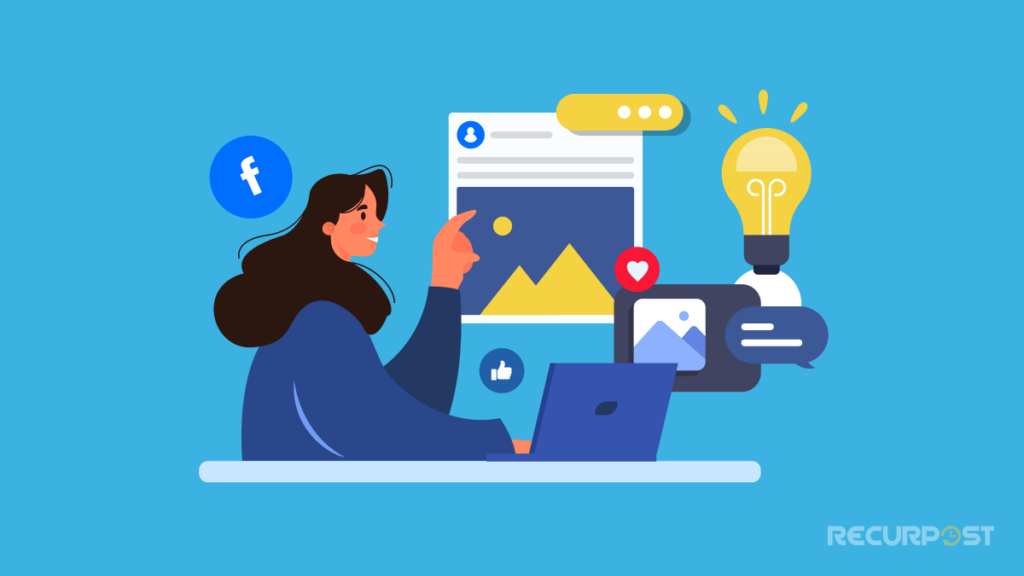 Running a business in the digital era requires an efficient social media marketing strategy. Customers want you to be present and accessible across numerous channels. And simply being present isn't enough. You must continually post relevant, engaging information.
Facebook has the most monthly users (1.86 billion). It permeates across genders, countries, and populations. Unfortunately, your job is difficult because of your fame. Organic reach is declining across all industries, and the competition for your followers' attention intensifies.
It is insufficient to share a blog article every morning. It would be ideal if you shared fantastic Facebook post ideas or status updates tailored to your target demographic in order to persuade people to stop and push the like button.
Interactive Facebook post ideas for businesses are critical for increasing visibility, raising brand recognition, and disseminating critical business information. But, before we get into clever Facebook post ideas for small companies, let's discover what makes a great Facebook post.
What makes a Facebook post great?
It is crucial to understand how the Facebook algorithm works in general. You may then have the best post in the world. However, your efforts will be futile if not enough people see them. In other words, your options are restricted. The number of people who have viewed your Facebook post is known as its reach. It might take up to 2 hours for a Facebook post to reach 75% of its potential audience. Furthermore, it has been shown that most pages reach only 6% of their readership!
The following are the important takeaways:
Your engagement is a result of strong content, timing, and reach.
Provide outstanding content during peak hours of your audience's online interaction for the best outcomes.
Use Facebook stats to see who in your target demographic is online the most.
Knowing when to publish and utilizing a social media scheduler like RecurPost may help you optimize the reach of your Facebook posts.
What are the Interactive Facebook Posts ideas to Consider for Better Engagement?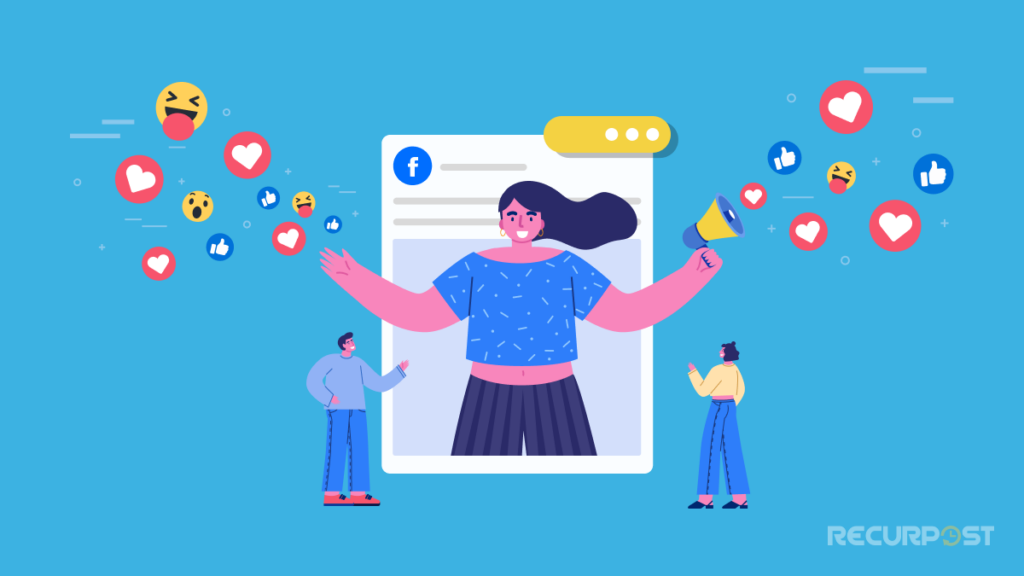 If you're wondering how to develop your Facebook community organically, the solution is relevant, compelling content and active community managers. Even the most creative community managers might run out of new ideas from time to time. So, in general experience, the following are the sorts of Facebook engagement post examples that regularly generate high amounts of interaction for promoting the business using blogging tools.
– Pictures.
Fans like viewing photographs, photos, and photo albums. One of the top five Intel Facebook posts of 2011 was a picture album displaying photographs from the new Intel museum in Santa Clara, which wasn't really a post. The post received over 17,000 likes and 1,000 comments. It's hardly the only example.
– Inquiries
One of the most successful strategies to improve your page engagement is asking people to contribute their stories or point of view. Though community administrators sometimes ignore basic posts of this nature. "Is it real or fake?" "What are your thoughts?" "Can you tell me your story?" Or would suffice?
– Videos.
This is an obvious choice. Fans always like videos, especially those that are odd or humorous. Rich media types such as photos and movies are also popular on Facebook.
– Commemorate achievements and express gratitude.
Have you reached a significant milestone? Celebrate with the audience! When Intel hit 500,000, 1,000,000, and so on, they celebrated by changing the profile image and thanking each fan for being a part of our fantastic community.
How often should you post on Facebook?
According to some studies, posting at least twice a day, seven days a week, may be perfect for firms with huge followings looking to gain traction. That's a lot of information. There is no getting around that. To stay up, many organizations invest in a scheduling tool.
With a lengthy list of ideas and a plan in place, it is more than possible to have a general store of Facebook post ideas on hand for inspiration. These Facebook post ideas can assist us in populating our Pages and developing full editorial calendars. It can also assist you in creating content for other sites. So, let's look at 13 excellent Facebook post ideas businesses may employ to fill up their material.
13 Facebook Post Ideas That Will Boost Your Engagement Rate
If you're attempting to develop a broad Facebook post design ideas content strategy, you may ask what material you should share. What works effectively on the platform varies by sector, but some postings can be tailored to almost any firm. We'll go through 13 Facebook post ideas and examples in this piece to assist you in figuring out what you should be publishing on the network.
Discuss Current Topics
On February 22, 2022, everyone looked forward to "Twosday:" 2/22/22. Many companies took advantage of this by developing interesting content around that day. They made a piece like this make perfect sense for their business by ingeniously referring back to the fact that Ritual customers must take two vitamins.
Keep an eye on hot issues across all social media platforms to see if there are any entertaining social media holidays or popular talking points in which your company may participate.
However, there is one significant caveat: make sure you know exactly what the popular topic is about. You don't want to confuse a social justice effort with a commercial campaign.
Share Blog & Article
One of the most effective techniques to get clicks is to promote your blog posts and articles on social media. And since you've already worked so hard on those blog pieces and articles, it only makes sense to repurpose them as Facebook postings.
More than just listing the blog title and the link is the key to increasing hits and Facebook engagement posts examples on posts connecting to your blog or articles. Make sure the message sounds like it was authored by a human, not a robot or automatic posting program. The following are some text alternatives for the actual Facebook post ideas:
A brief synopsis of the content indicates why readers should read it.
Provide a teaser, such as "Blog postings are one fantastic option for Facebook post ideas; click to see the other 17!."
Be the full description of a quote from the post or article, and make sure to put it in quotes.
Photographs and information about your events
Events are exciting and sharing information about them on Facebook as Facebook post design ideas may increase event awareness, registration, and attendance. This strategy can also help you increase engagement.
You can share the following posts about your events:
Links to your Facebook event and registration or pre-registration pages help illustrate your event's appeal and basic details.
Images or videos of you preparing for the event, such as setting up the conference rooms or a booth, contain behind-the-scenes material.
Following the event, you may share images and written descriptions; you may also include additional information such as how many people came or a quick highlight of the event.
Facebook postings regarding your event might assist the market and highlight the worth of your current event. If your event is recurrent, even if it is only once a year, this can help it build traction. Create a compelling Facebook event cover photo to attract more attendees!
Present a problem and seek advice
This sort of Facebook post concept is excellent on several levels. First and foremost, individuals like answering inquiries and assisting with issue-solving. Above all, they will be thankful if you ask a question that will help them with an issue!
Among the suggestions are:
So, what would you do if…
One of our readers has emailed us with a query. Can you assist me?
What advice would you provide to someone who is coping with…
Run a poll or a Q&A session
Polls and hosted Q&As are excellent ways to spark debate and receive helpful information from your audience. Unfortunately, establishing a native poll on Facebook is currently restricted to Facebook Groups. Alternatively, similar to a poll, you may organize a simple Q&A on your company page to engage people.
Creating Facebook Q&As has never been easier. To hold a Q&A, simply go to your page's posting box and click the red question mark in the chat bubble. Next, enter the question you wish to ask people, click next and add your post copy before clicking the publish button. Voila! You're currently holding a Facebook Q&A!
Bonus Point: If your poll or Q&A gathered information your audience would find interesting, publish the findings in a separate Facebook post. You may even utilize the results of the Q&A or poll as an opt-in freebie! Just a thought!
Tips And "How To" Posts
Give some advice. This is great for educating and sharing with others. People aren't asking inquiries as regularly as they used to. When someone shares an article with you that is fascinating or useful, it indicates that the individual is interested. These postings are often more thorough or recommendations that work well as Facebook engagement post examples.
Contests And Giveaways
Do you want to increase your consumer base? Use social networking sites or other applications to enhance your online experience. Create competitions or giveaways for target audiences who could be interested in winning the rewards.
This can assist in boosting exposure, brand recognition, engagement, and general audience. It's critical for your target audience since if you offer someone a device, they can entice almost anyone.
Assume instead that you are a bodybuilder athlete. In such instances, you can choose a specialty competition, such as a chance to win a national competition or a year's supply of protein powder.
Offer Facebook-Only Discounts
You may offer discounts on items and prizes if you're running a business page to promote your company by registering a business via a Facebook business page. You may make these deals available to everyone or just your Facebook fans. Making engaging Facebook posts while simultaneously selling is a clever tactic. The discount may also demonstrate to your followers how much you value their interaction with your material.
When combined with a call-to-action button, such as 'Shop Now,' you can see an increase in interaction for your Facebook page and website. You could use the same thing with your Instagram account to drive visitors to your blog.
Caption This
The idea behind this Facebook post is simple: you upload a photo and ask people to create a description for it. You may motivate them by inserting the following statement in your post: "The best captions will be reposted on our timeline."
This engagement post works because you present them with a feasible, enjoyable, and engaging challenge. It invites individuals to participate in and interact with your business while recognizing their efforts and ingenuity.
You may also invite folks to post "wrong responses exclusively," which adds humor to the activity.
Share a how-to video tutorial
When it comes to video content, one of the most effective methods to educate your audience is to create easy how-to video tutorials. And there's never been a better moment to make interesting films, with Facebook video content receiving up to 8 billion views each day globally.
Consider basic time-saving techniques, product demonstrations, or industry-related ideas that might be turned into a video instructional. Keep it short and snappy (60 seconds or less), edit the tape to a square 1:1 ratio, and add subtitles (as 85 percent of Facebook videos are watched with the sound off).
You will not only assist your audience in learning a new skill, but you will also increase your reach and engagement on the Facebook platform!
Memes
Memes are one of the most effective & interactive Facebook post ideas for increasing Facebook interaction, producing 10% more reach and 60% more organic interaction than traditional marketing visuals.
Memes enable individuals to connect to circumstances, laugh, and even speed up their material intake. They are also an excellent substitute for text and data-based postings.
Shareability is one of the most important reasons you should use memes in your social media strategy for social media automation. When the tone and timeliness of a meme post are blended, it becomes instantly recognized and relatable to your audience.
Use a Variety of Content Types
Images, videos, memes, status updates, reviews, and other material are available. You might utilize them to reach a wide range of followers. The first and most obvious reason for doing so is for diversity!
On some pages, fans become tired of seeing so much of the same sort of information. If your Facebook content ideas approach remains the same throughout all postings, your fans will likely skim past them. To develop more successful engagement posts on Facebook, you must employ a new type of content.
Use a Facebook Live broadcast to go live.
You are well aware of the importance of video content in increasing Facebook interaction. However, try conducting a Facebook Live broadcast to take your Facebook postings to the next level. Facebook Live broadcasts have created 6x the number of interactions (also known as engagements!) as pre-recorded videos.
To make the most of your Facebook Live broadcast, create anticipation for it by posting regular reminders on Facebook before the show. Additionally, keep the audience interested and engaged in the live broadcast by asking the audience questions and putting strong crowd remarks at the top of the discussion.
How to post perfect Facebook Engagement Post Ideas using RecurPost?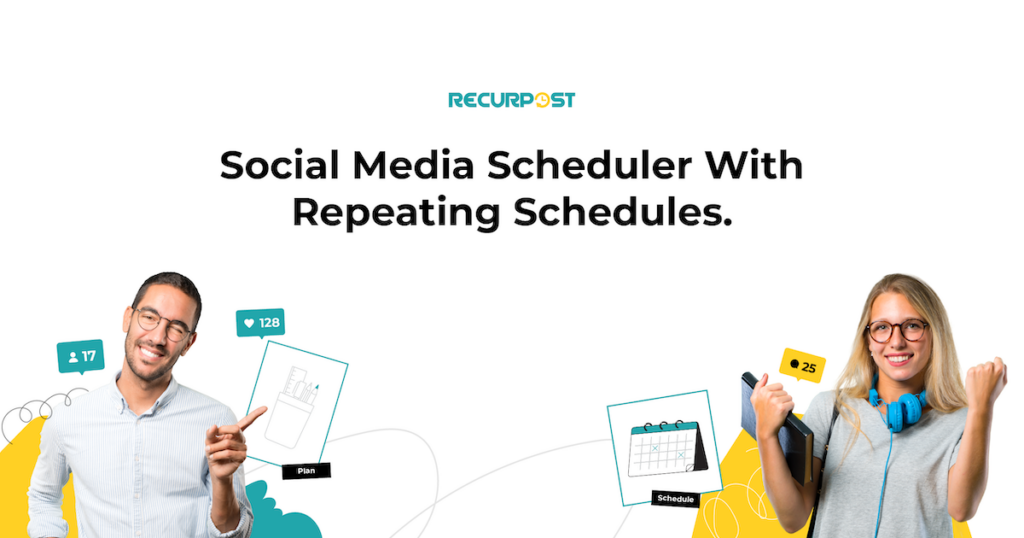 This list's suggestions can assist you in obtaining more! More likes, comments, and shares, please! However, in order to reap these benefits, you must constantly share your Facebook updates at the appropriate times. You can use RecurPost's scheduling feature to organize and automate your Facebook posts so that they appear at the precise moment you choose.
Even you can bulk schedule Facebook posts to save time, which gets wasted manually posting each update. In addition, it will help preserve content quality because you can pre-plan all of your material.
Everything will adhere to your content strategy. RecurPost is amongst the top free Hootsuite Alternatives, with features such as Customize captions for each social network, Pause and Resume Social Accounts, White label reposts, and so on.
It will also assist you in dealing with the time zones of your target audience if you are operating in a worldwide market. RecurPost is the only application that allows you to schedule posts on personal profiles, pages, and groups (both you manage and are a member of) all at once. As a result, it might be useful for managing many accounts simultaneously.
How to maximize your Facebook Reach using Engaging Facebook Post Ideas?
Can you really expect to receive a lot of engagement if just 10% of your 2000 followers view your post? Not at all. To achieve algorithm-activating engagement on your content, you need to have many more eyeballs on them.
The greatest strategy to increase reach is promoting the Facebook content ideas you want the most people to view. Select a high-performing Facebook post to promote. The algorithm on Facebook will then show your post to those who are most likely to interact with it. Add interest tags corresponding to the people you want your Facebook post to reach. But before all of this, you must know How to post on Facebook to get more engagement or how to use social media bulk scheduling features to gain more reach.
How Do Facebook Groups Work to engage more audiences through Facebook post ideas?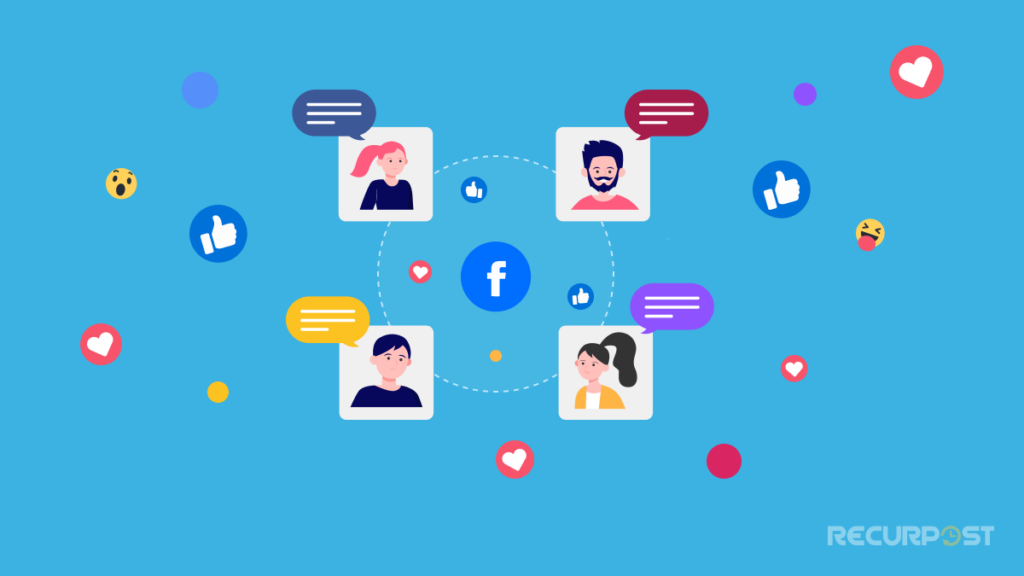 Facebook groups have been formed to facilitate deeper connections. They bring together people interested in a given issue and have decided to attend. You may use Facebook Groups as a marketer, entrepreneur, or owner of a lifestyle company to meet like-minded people, ask questions, receive responses from others, and establish your own Facebook group post ideas to build a community around your specialty.
From a purely commercial standpoint, Facebook groups are an excellent marketing tool. This is why you should know how to schedule Facebook group posts and make the most out of the groups that you are a member of.
Because of the nature of a private organization, members must be accepted. It's a private club that you can monitor to verify that all new members are there for the correct reasons.
And the numbers don't lie: over 3.9 billion monthly Facebook Groups members are moderated by tens of millions of people. As an owner and moderator, you must do all possible to promote and expand your community. And what better approach than creating interesting Facebook posts regularly utilizing various Facebook Post ideas?
If you're attempting to establish the former (and you should! ), it's critical to keep group members interested—the more active your Facebook group post ideas are, the quicker they will grow.
Creating postings and questions that increase participation is one approach to keeping people engaged in your community. That concludes our list of the most popular interactive Facebook post ideas to help you receive more attention. #learnwithRecurPost on how to insert video marketing in your Facebook strategies.
Wrapping it Up!
Developing captivating Facebook post ideas that convert to purchases and sign-ups requires developing a good Facebook content ideas strategy that allows you to promote your company without appearing overly sales-focused. To get started, use the many Facebook post ideas we've provided. Here's all you need to know about Facebook post ideas to help you with your projects. It will undoubtedly be the icing on the cake if you want to learn how to increase Facebook followers.
Speaking up for a tool like RecurPost, which can help you schedule Facebook posts, will be a crowning accomplishment. You can also schedule Instagram posts on your personal and business profiles and add fun to your content by sharing reels and short stories.
It allows you to schedule LinkedIn posts on your personal and business pages to start networking with professionals in your industry. You can schedule tweets with RecurPost hashtag recommendations to reach your post to an appropriate audience.
RecurPost is also a Pinterest scheduler for engaging your audience on the visual platform. It is possible to schedule Google My Business posts with the tool for calling the local audience to a special event or offering them a coupon code to increase walk-ins.
RecurPost is one of the best sprout social alternatives. Sign up to RecurPost for a 14- day free trial to upscale your Facebook social media game by using the tips for Facebook post ideas. Check out the RecurPost pricing to know about the services offered.
We hope you found this article helpful. Do you know any more tips to boost your Facebook engagement using any Facebook post ideas? Tell us in the comments section below.
Frequently Asked Questions
1) What kind of Facebook post ideas increase engagement?
Staying active, posting original material, and interacting with your audience is the best strategy. This will significantly enhance platform engagement. Other aspects, such as video sharing, live streaming, blog writing, and so on, can also lead to increased engagement.
2) Is it a good idea to let the public post on Facebook timeline?
In general, you want visitors to interact with you. People should enjoy and comment on your content. Visitors posting on your page also show that people are paying attention to you and are interested in what you're doing. That's the aim, and this will help you get there.
3) How often should you post on Facebook page?
"As frequently as you can regularly provide great material," is the simple response. Quality and consistency are critical components of social media success. This has not altered for 2023, and it is unlikely to change in the future.
4) Is it a good idea to post a job on Facebook?
Employers may reach out to and catch the attention of passive prospects via Facebook. Because of the platform's social nature, candidates who are not interested in your openings are more likely to share them with someone they feel would be ideal for the position.
5) What makes a Facebook group successful?
A successful Facebook group is vibrant and active, and people want to be a part of it. Setting a theme for each day of the week is a simple method to encourage engagement since members will know what to anticipate.
6) What are some good ideas to post on Facebook?
There are several solid reasons to share material on Facebook. Still, publishing sorts of content that increase Engagement reach, such as brand images, behind-the-scenes, brand tales, company culture, and so on, will be more appreciated by your audience.
7) What kind of Facebook posts get the most likes?
Photo posts receive higher interaction than links, videos, or text-based updates, accounting for 93% of the most engaging Facebook posts. According to one research, photographs receive 53% more likes, 104% more comments, and 84% more click-throughs on links than text-based postings.
8) What posts work best on Facebook?
There is no denying that video is the king of all content on Facebook. In fact, video outperforms all other types of content on the platform. Videos are extremely engaging, encourage interaction, and are extremely shareable.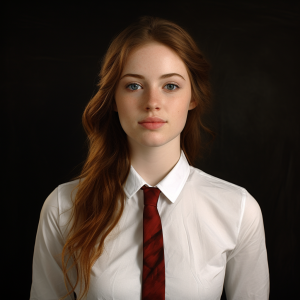 Debbie Moran is a Digital marketing strategist with 5+ years of experience producing advertising for brands and helping leaders showcase their brand to the correct audience. She has been a part of RecurPost since 2019 and handles all the activities required to grow our brand's online presence.