Imagine if you could make money from home, helping other people achieve their dreams. What would it be like to do work that's profitable and fulfilling? Professional skills are one of your most valuable life coach assets. However, developing and running a life coach business requires much more than just being an expert in the industry. If you can not bring in new clients consistently, your firm may not reach the heights you desire!
So, by using social media scheduler for posting online for a life coach, you can establish your credibility as a coach and target the right people through the right channels at the right time.
Put yourself out there and see how your game changes. With that in mind, we have outlined ways through which you can build a brand for yourself and succeed as digital marketing for life coaches. This post will show you how to start social media marketing for life coaches' businesses and create meaningful change.
Table of Contents: Life Coach Marketing:
Life Coach for Social Media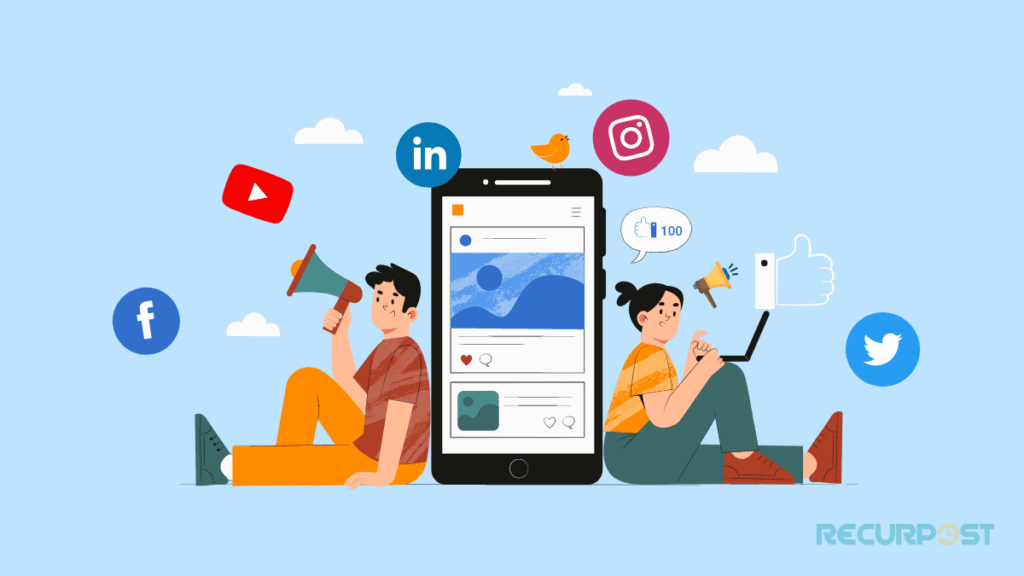 Any life coach's top priority is to deliver the greatest service possible to their clients. But, for that to happen, coaches must first find a technique to recruit clients regularly.
Late millennials and Generation Z are on the Internet, crashing preconceptions, mental health, and anything else that is #trending from this black hole. However, with the help of social media influencers, this wave is now arguing for a new edge of wellness, self-love, optimism, and awareness.
In this digital age, becoming a life coach is both an exciting and challenging opportunity. It is a developing field in which everyone has something useful to contribute. However, they fail to communicate with the intended audience.
Online life counseling is becoming more popular, but you can't attain the reach you want with only content. To start a tribe from the beginning for your wellness or life coaching business, you must have a solid social media marketing strategy in place.
Starting a coaching business requires more than just being skilled at what you do. It's also about getting more visible to your preferred clients, establishing authority in your profession, and figuring out how to fill your schedule.
As a result, much of your success will be determined by the life coach marketing methods you employ and your ability to make them work. The most successful digital marketing for life coaches employs numerous effective strategies for generating leads simultaneously, guaranteeing that if one method fails, there are others to fall back on. So, to help you reach your target audience and spread your message, let's look at what to post on social media content for Life Coaches.
What should a life coach post on social media?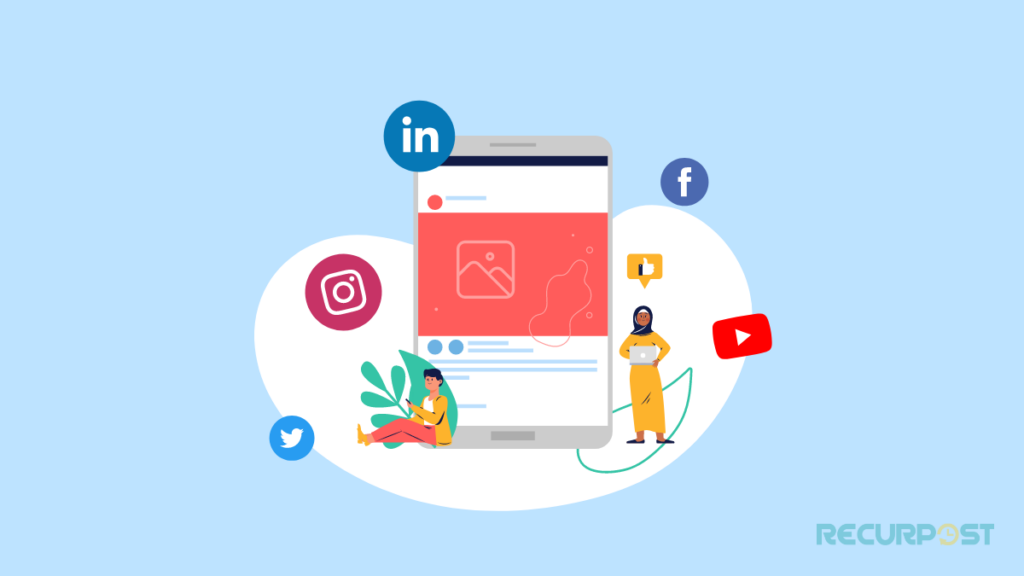 It's easy to see why 73% of marketers feel social media has been a valuable marketing tool for their company. To begin with, organic social media is free if you handle it yourself. It can assist you in developing an organic online following that will allow you to communicate with your community.
Social media is one of the most practical ways to market a life coaching business, particularly if you're just getting started. The traffic from social media can be diverted to your life coaching website or blog to move potential customers further down your sales funnel—for example, by building your email list!
These platforms are designed for you to grow a relationship with your followers instead of providing a one-way line to dump whatever info you want on them. And you can't successfully grow a life coaching business without having a trusted relationship with your clients in the first place.
Read More: How to generate traffic from social media for your blog?
Social Media Marketing Strategy for Life Coach
Let's look at nine of the most essential life coach marketing ideas to assist you in reaching your target audience and getting your message out there.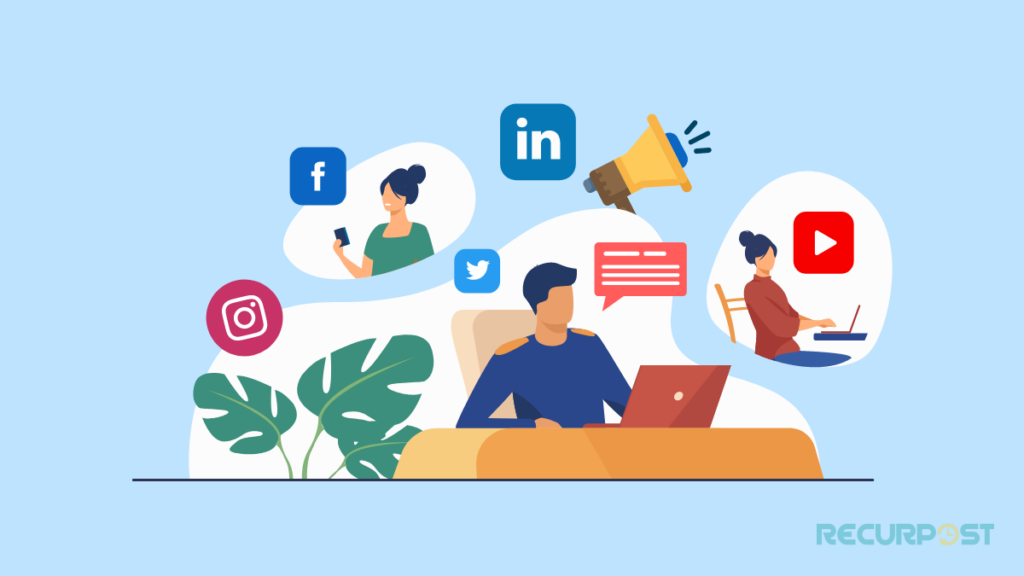 1) Define Your Target Audience
Marketing is the practice of advertising and selling goods or services to a group of potential customers. That means the audience you're upgrading to must be interested in what you have to give.
So, before pursuing specific ways to expand your life coaching business, you must conduct extensive research on your target audience, and determine who they are, their requirements, and where you can find them.
2) Create an appealing coaching program or package
Many life coaches have begun to offer clients one-on-one meetings. While this is a terrific approach to polishing your skills and learning more about your audience, it may hinder your ability to build your business.
You'll need to choose the best group coaching framework for you based on how many people you want to work with, how much you can automate, and how many individuals have graduated from being your clients.
Running efficient marketing campaigns will become easier to handle if you have a packaged service to rely on. You will be able to target the proper people, stress the unique benefits you can provide, and not be as concerned about overbooking as you would with one-on-one tutoring.
3) Free Coaching Call
You've undoubtedly heard enough warnings about "giving something out for free" and "valuing your time" as a life coach. While it's true that some trainers are hesitant to charge what they're worth for the time they invest, that doesn't mean you can't leverage giving something up for free into bigger and better chances down the road.
A free coaching call may appear to be a waste of time, yet it serves more than just the client. You can also determine whether the client is a suitable fit for you and whether you can assist them. Rather than being saddled with a commitment that may or may not is ideal, you may screen out unsuitable prospects while growing your reputation.
The best thing is that free coaching calls are an extremely effective life coach marketing technique. Starting with a free consultation eliminates practically all of the risk for the client, allowing them to learn about you and your approach without having to invest money.
And you have the opportunity to become acquainted with their condition while also demonstrating your knowledge, which will assist you in increasing the perceived worth of your services and justifying higher rates.
4) Develop a Remarkable Brand
Your coaching company is only as good as its brand. And as the person behind the business, your brand must shine through if you want people to trust your knowledge, believe your promises, and queue up to sign up for your courses. But how can you create a brand that resonates with your target audience and represents what you want to convey?
Simply being authentic is the most excellent method. You won't have to worry about maintaining a public persona if you base your brand on who you are and what you believe in.
However, you should emphasize your knowledge and unique experiences that have led to your current position as a life coach. In the coaching industry, people admire potent personalities.
Once you've created a memorable brand or Halloween campaigns, you must ensure that it's reflected in your communications, marketing, and course. This will reinforce the values you represent and help your audience build stronger associations with you.
5) Leverage Social Media
There are over 4 billion active social media users worldwide. And the numbers are growing by the year. So, whether you like it or not, one of the best digital marketing opportunities for life coaches is to tap into that large audience of prospective clients.
This is especially true when considering how many additional advantages social media marketing provides. For example, you can exhibit your skills, stimulate possible client participation, and extend your audience by utilizing the organic reach that social media sites can provide.
6) Media Exposure
Help a Reporter Out (or HARO) is a free service that connects diverse professionals with journalists who require assistance in writing their stories. It creates a win-win situation in which journalists can obtain credible statements and insights while also providing the experts with free publicity that they can utilize to boost their visibility and expand their brand.
Because of the nature of the business, it's an excellent method to sell oneself as a life coach. It requires little effort and little time, and it can lead to multiple opportunities to be published in magazines with millions of readers.
7) Networking & Events
When developing a social media strategy for life coaches, networking should be one of your top goals. Because coaching depends on human interaction, you must actively seek opportunities to make connections, develop relationships, and broaden your reach through personal interactions.
However, you must be very particular about the types of events you seek, determining whether the events you're contemplating will be attended by your target audience or by people who can help you develop your coaching business.
Create a follow-up plan, create reminders in your coach calendar to stay in touch, and nurture prospective clients to enroll in your course when making connections.
8) Make Use of Other People's Audiences
If you want to keep your coaching business growing, you must continuously look for new markets or audiences to approach. And, at times, you'll need to use other people's audiences to reach new people who haven't yet been exposed to your messages.
9) Write a Book
There is almost certainly no life coach who would not benefit from authoring a book. Books are one of the most popular media for ingesting life development advice, and they're also ideal for providing a thorough overview of your origins, qualifications, philosophy, and core lessons.
If you write a book that assists individuals in solving difficulties like those highly discussed topics in leadership books on practical guidance on navigating conflict and handling onerous conversations you will quickly distinguish yourself from all of the new instructors and become an expert with a far greater reach.
And the book will also serve as an effective life coach marketing tool, attracting only the most qualified individuals for your coaching program who read your book and found it helpful and aligned with their values.
What is the best social media platform for a life coach?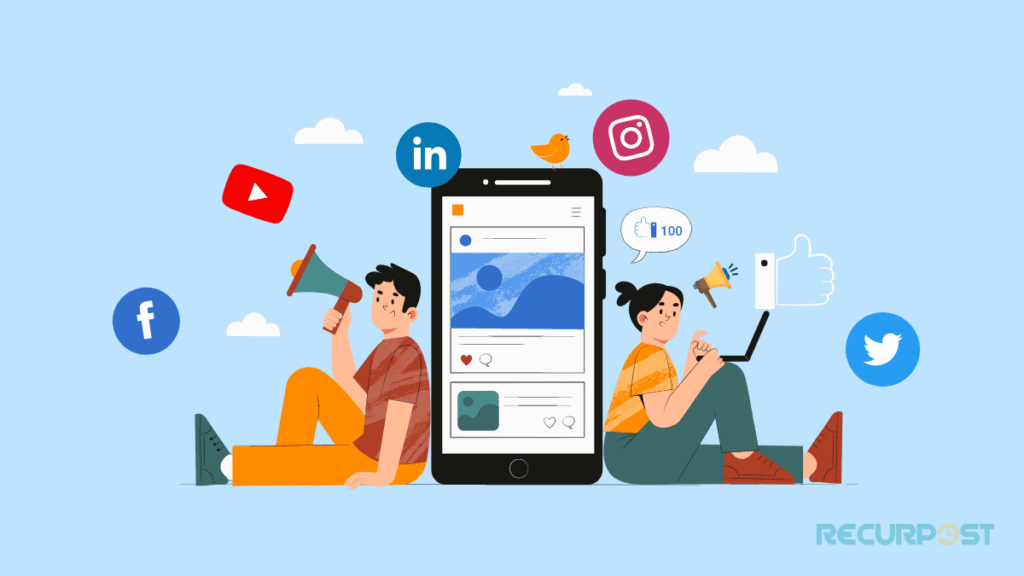 To thrive in today's corporate environment, everyone needs to be more internet savvy. Your competitors will almost certainly use it, so don't fall behind.
The trick is to establish your target audience's location. As a coach, you are likely already acquainted with your target audience. You may use this to determine where they hang out online. The good news is that once you've chosen the social networking platform they use, you can concentrate all of your marketing efforts on it.
The following phase is to create a following. This will occur gradually over time, so you don't need to be concerned. What you should be worried about is the quality of your job.
People will come to you if they perceive the value of what you offer. In addition, people want to know what they can learn from you, so you should highlight your importance on social media.
Facebook tips for life and wellness coaches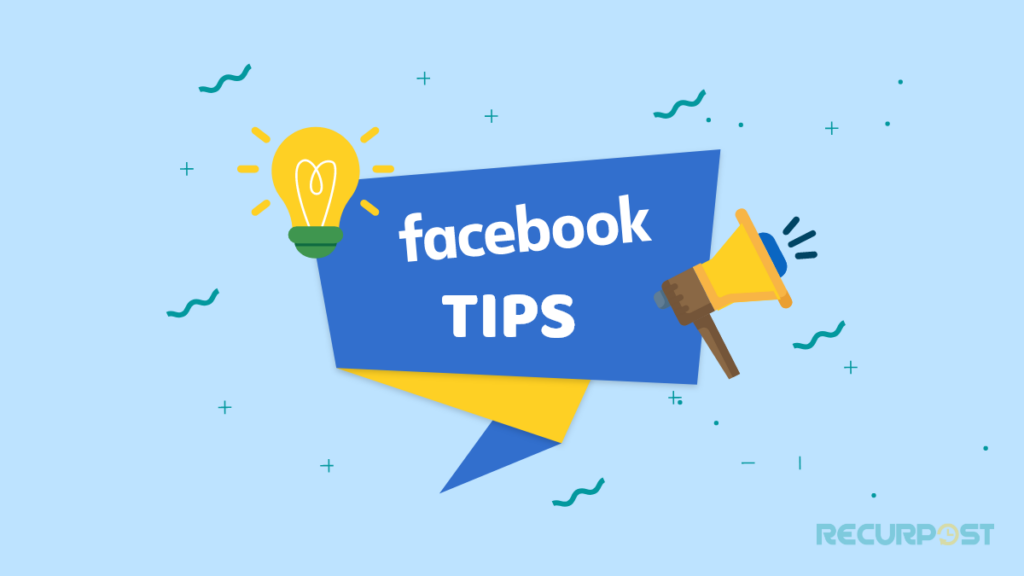 You should have a business page if you want to tackle Facebook. However, organic traffic is relatively low on business pages, so it may not be the only tool you can use. Facebook pages are practical when you want to start running paid ads for your coaching business, but groups are where it's at!
Related Article: How to Use Facebook Groups for Growing your Business?
(Check out RecurPost, which automates your posts to Facebook groups!)
Create an incentive for people to join your Facebook group to help it expand organically. A 14-days free trial of RecurPost can help everyone who signs up!
Twitter tips for life and wellness coaches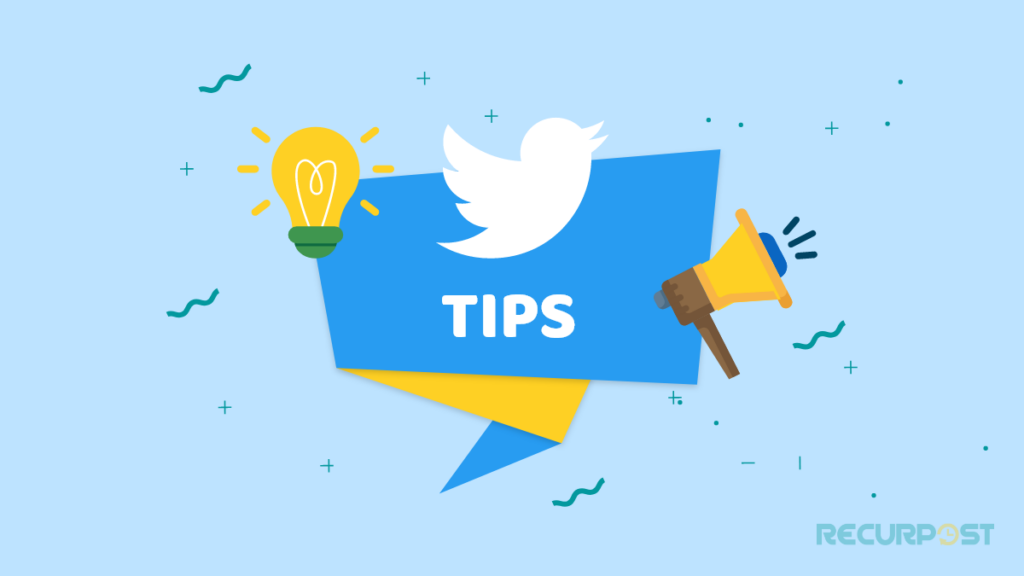 If you've used Twitter before, you'll know that the key to solid engagement is to tweet frequently and consistently.
We recommend sending out one to five tweets per day to continue your momentum. Use photos, animations, and videos to attract your audience's attention and say more with less — remember, Twitter only allows 280 characters per tweet!
Because Twitter uses hashtags to communicate, you'll need to do hashtag research to find your target audience. Using only one or two hashtags — and no more – can boost your engagement by 21%.
Is there one exception? If you're attempting to get people to visit your website, ditch the hashtag because tweets without them get 23 percent more clicks!
Finally, don't be afraid to request a retweet! You have a 12x better chance of getting retweets when you specifically request retweets.
Instagram tips for life and wellness coaches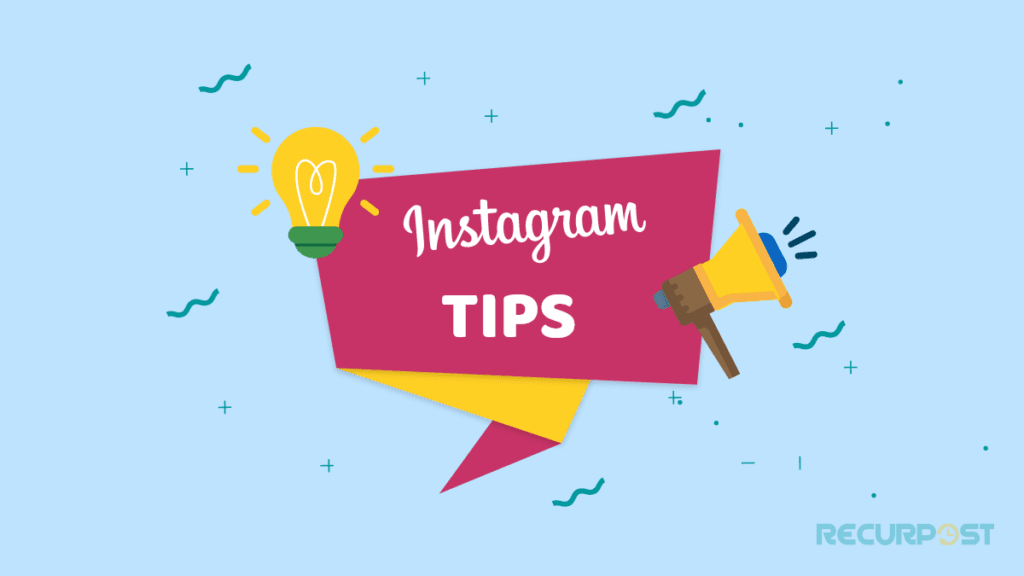 Life coaches should use Instagram because it is much easier to obtain organic reach than Facebook sites. And, unlike Twitter, you may use Instagram Stories to post more spontaneous content that isn't as well-curated as the rest of your feed. You should concentrate on the caption when using Instagram.
Isn't Instagram mostly a visual platform?
While this is true, and your photographs or videos will capture your audience's attention, the caption allows them to get to know you better and create a relationship.
You shouldn't, nevertheless, solely concentrate on your grid posts. On the platform, you may produce numerous types of content using Reels, Stories, and IGTV.
Furthermore, by employing social media scheduling tools, you may increase engagement and, in certain situations, have your audience respond straight to your email. You can start a dialogue with them once they've arrived in your email, which is ideal for building a relationship with potential clients.
Read more on How to Share a Post on Instagram With Right Way For Higher Reach?
Youtube tips for life and wellness coaches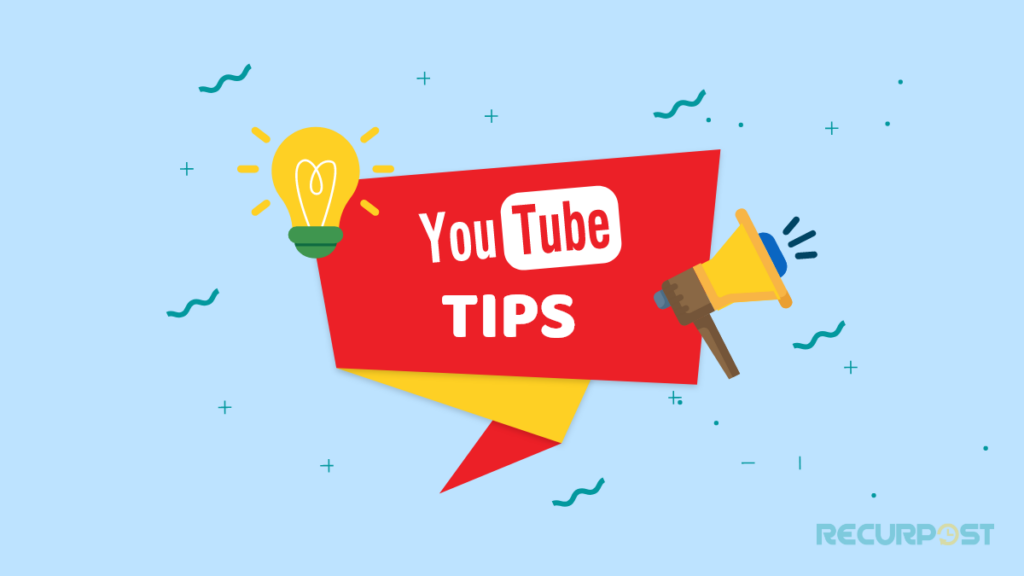 Youtube is unlike other social media networks in that it functions more like a search engine than a social media site. This means it has more in common with its parent firm, Google than with Twitter, Facebook, and Instagram.
When you use the proper keywords in your video titles and descriptions, you'll rank higher on Youtube for relevant search results, but you'll also rank higher on Google!
However, SEO is only the beginning. Your videos must be exciting and relevant to the audience you're targeting if you want to expand your subscriber base and eventually earn clients from Youtube.
LinkedIn tips for life and wellness coaches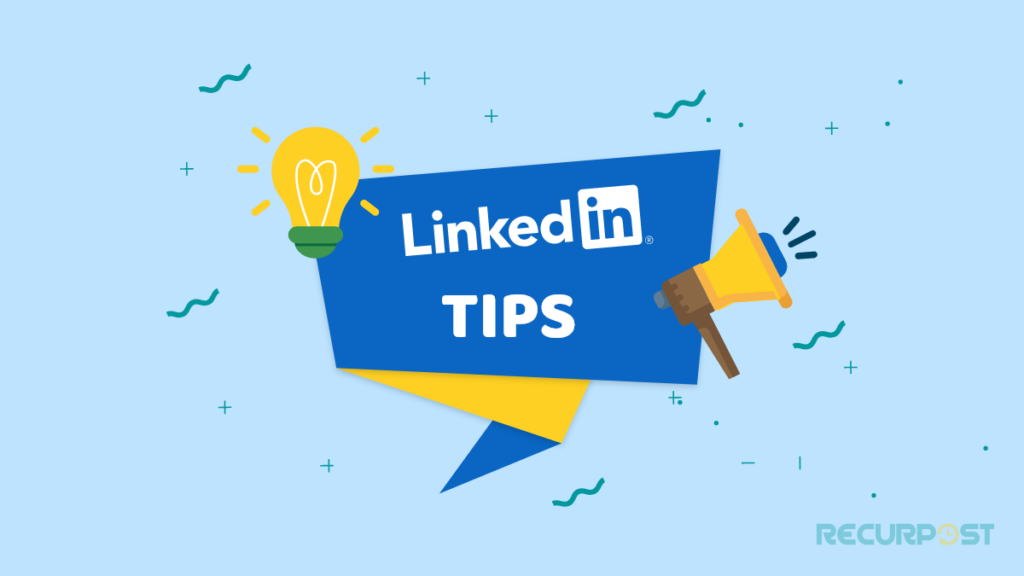 LinkedIn is one of the most effective social media venues, making it easy for coaches to engage with prospects, employees, and employers. Let's look at some pointers to help you engage your prospects.
Make an appealing profile:
Without a professional-looking LinkedIn profile that simply provides the relevant information that attracts your client's attention, it will be difficult to engage these folks, who will immediately scroll to the next coach's page who has something better to offer. So, when establishing your profile, make sure it's easy to find and read.
Connect with others:
To expand your network of suitable clients, send five to ten LinkedIn invitations per week. The key here is that the more individuals in your network you have, the easier it is to engage them on LinkedIn.
Join a group:
What you offer is what you get on LinkedIn, and there are no two ways about it. When you join a group, become active, and post high-quality content. Allow folks to learn about who you are and what you have to offer.
Spread the word:
Inform those close to you (family, colleagues, ex-colleagues, friends) about your LinkedIn profile and what you bring to the table. They could help create leads through their contacts.
Offer solutions:
Make your clients hunt you down by offering advice to help them handle a problem daily. You'll be shocked at how each piece of information, like a magnet, attracts new prospects.
Post-high-quality content:
Make sure that your postings are high-quality and informative to your target audience. Discover your area of expertise and post frequently to engage your audience.
General Tips to grow as a Life Coach
This blog's marketing advice for life coaches is separated into two categories:
For those who are just starting out as life coaches
For life coaches with some professional experience
So, if have just become a coach and want to know how to get your first few clients, here are some pointers.
1) Establish a significant presence on social media.
Despite being an essential aspect of a life coach marketing plan, creating a social media profile is straightforward, requiring little maintenance. They can assist you in building an organic internet following while also allowing you to engage with your target audience.
The traffic you produce on social media can also be directed to your life coaching website or blog, which can help you increase sign-ups. They are more inclined to trust you and book a consultation/session with you after becoming acquainted with you through your exciting material.
To enhance your social media marketing presence, it is crucial to utilize a social media scheduling tool such as RecurPost. This tool will assist in making your profile stand out and gain recognition as a top contender in the realm of social media marketing.
A Quick Tour on RecurPost Tool:
RecurPost is a social media scheduling tool that allows you to generate posts with the required caption, links, images, videos, and editable options in Canva. RecurPost is also one of the free hootsuite alternatives & agorapulse alternatives available.
So, with RecurPost's assistance, you may publish a post announcing your promotion that will appear on your profile. Then, when your connection scrolls through their feed, they will immediately notice your post.
RecurPost allows you to produce many updates with a few clicks. Furthermore, the social media bulk scheduling feature allows you to easily schedule several changes in advance. As a result, you can ensure that you never miss posting material when your audience is most active on social media.
2) Define your target audience
Life coach advertising begins with identifying and sticking to a niche. Being an expert in this field might help you stand out, attracting clients who will benefit from your knowledge. Furthermore, coaches who take on a niche and build a brand around a particular problem may have a better chance of success than others.
Why?
Focus on a particular specialization and offer a personalized coaching package to deliver the exact consequence your target clients are willing to pay for. This enables you to stop wasting money on ineffective marketing approaches that target the incorrect population or fail to communicate the benefits of your program in a way that attracts the right customer.
3) Make an appealing program package
It is vital to devise a strategy that would appeal to your potential customers. It must have a clear goal and a rough schedule based on your previous clients' experiences with you.
Clarity is essential. Your clients should have a good understanding of the sessions they will be attending. Your program packet should include an overview that answers questions such as:
How long does a typical session last?
What will the frequency of these sessions be?
Will you meet in person or virtually? Will your clients be able to select their favorite session mode?
What was the average length of the program for past clients?
What other advantages will your clients enjoy?
How much would you charge your clients?
4) Attend workshops and industry events.
Attending courses and events where experts like yourself gather and communicate with one another can be pretty valuable. You can build relationships with your competition and use them to your advantage. It may also assist you in expanding your knowledge and skills to deliver better coaching to your clients in the future.
Why?
You and other coaches do not address every area of coaching. You can, however, start referring clients to one other if you build the right connections. This can assist you in broadening your network and increasing your client intake.
Another advantage of attending social events is that you will be able to meet a variety of possible clients. Engaging with other participants can be as simple as a one-on-one conversation or briefly discussing yourself and your area of expertise. This will allow people to learn more about you as a coach and provide you with high-quality leads.
5) Have a clear brand identity.
Identifying your values so that your clients can quickly recognize them is critical when selling a life coaching firm. As a result, your branding should address the following questions:
Who is your ideal client?
How could you offer to assist them?
What is the most pressing problem you want to solve for others?
Who makes you the best coach for this particular group?
Why does something set you apart from the other professors who can assist?
The answers to these questions will assist others in determining whether you are the proper coach for them. So make sure your profile accurately reflects your objective.
Aside from your social network handles, your booking profile is likely to be the most visited component of your online presence. This is because it should be consistent with your website and social profiles, all of which should explain your value proposition with ease and make you appear approachable.
How do life coaches get clients on social media?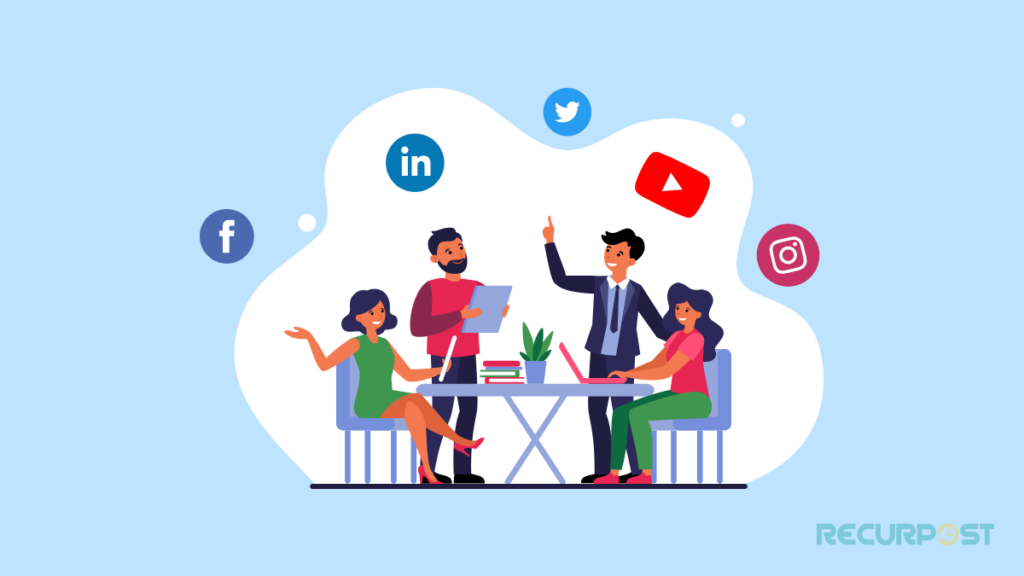 Social media is no longer an option for businesses. Instead, it's a robust platform for engaging and connecting with current and prospective clients. Why? because it allows you to demonstrate your expertise as a coach. Most importantly, it creates a plethora of opportunities to cultivate relationships with your audience and, eventually, conversions. Before we go any further, here are some of the reasons why social media is so crucial in the coaching industry:
Demonstrate to the world how your brand keeps its commitments.
Make a name for yourself as a thought leader.
Increase your audience's trust.
Find and connect with the appropriate individuals at the correct times.
Collaboration with influencers,
Run advertisements to attract new clients fast.
Boost brand awareness.
A well-defined sales funnel is essential for a life coach, guiding potential clients through awareness, consideration, and decision-making stages. It helps streamline the coaching process and converts leads into committed clients.
RecurPost assists in scheduling posts on multiple networks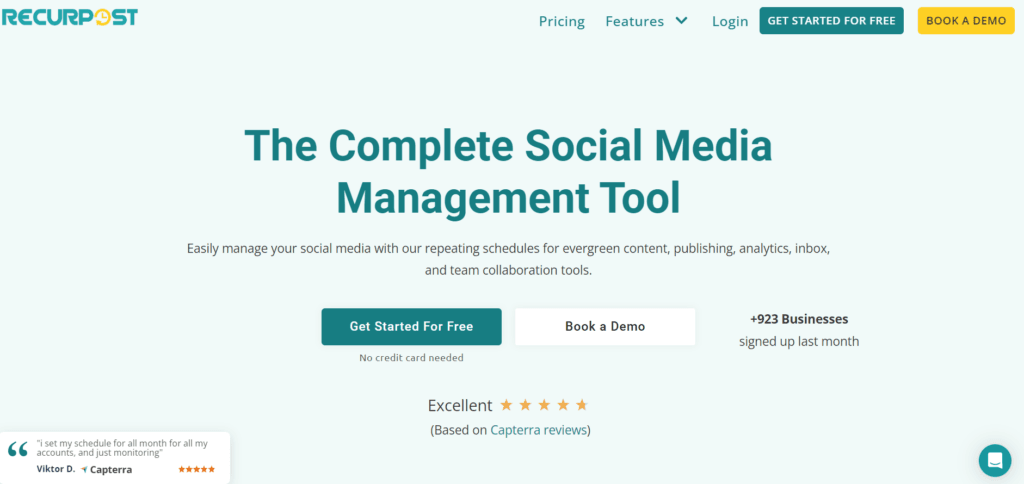 Brand building is an efficient way to grow your business online. Posting regularly on social media is the quickest way to do it. RecurPost is a great social media tool that allows you to create, schedule, and analyze the outcomes in a few easy steps.
Using RecurPost, it is possible to schedule Facebook posts on personal profiles, pages, and groups. As reels and stories are considered more engaging nowadays, RecurPost allows you to schedule Instagram posts on your personal and business profiles.
With Recurpost, you can schedule tweets with variations at the best time. It allows you to schedule LinkedIn posts on your personal and business pages to create brand awareness on the professional network.
For marketers who rely heavily on visuals, RecurPost is an excellent Pinterest scheduler. You can schedule Google Business Profile posts with a call to action using RecurPost. It helps you to boost engagement with your local audience.
Conclusion
The capacity to help people improve their lives and overcome problems is the most rewarding aspect of a life coach business. However, if you want your business to prosper, you must also focus on life coach marketing.
With the strategies stated above, you will be able to broaden your reach, form beneficial connections, and establish your authority to attract your ideal clients rather than seek them out. This is no longer an issue, thanks to tools like RecurPost.
Sign up for a 14-day free trial to stay ahead of the game. Develop a solid strategy and employ the proper social media management platform to make branding easier. Check out the RecurPost Pricing to learn more about the tool and its functionalities.
Frequently Asked Questions
1) What is a life coach ?
A life coach is a professional who helps individuals set and achieve personal and professional goals, overcome challenges, and make positive changes in their lives. Life coaches work with clients to identify their strengths, values, and aspirations, and then assist them in creating actionable plans to reach their desired outcomes. They provide guidance, support and focusing on helping clients unlock their potential, navigate transitions, and lead more fulfilling lives.
2) What Problems Does a Life Coach Help Solve?
– Get over the Monday morning blahs.
– Increase your self-assurance.
– Find a job that you enjoy.
– Make a list of your objectives.
– Maintain your commitment to your goals.
– Increase your participation in activities that interest you.
– Improve your relationships.
– Make your life more meaningful.
3) How do life coaches find clients?
The best strategy to get your initial coaching clients is to tell your friends what you're doing and ask if they want to do a session. Then, finally, either sign them up or ask if they know someone who would benefit from your coaching. Friends are always the most convenient way to get started.
4) Why is digital marketing important for Life Coaches?
Digital Marketing is the best way to market your brand or yourself effectively. If you have just started or are established but want to reach more customers, you need to go online and reach out to your desired customers effectively.
5) How do I build a successful life coaching business?
Social media for life coaches need to be approachable, personable, friendly, and helpful. In addition, they should be enthusiastic, empathic, and have a sense of humor and patience. These qualities are essential in helping coaches gain new customers and new business contacts.
6) What strategies do life coaches use?
Essential workplace social media strategy for life coaches techniques include:
– Building trust;
– Active listening;
– Asking open-ended questions;
– Effective goal-setting;
– Encouraging an outcome focus;
– Fostering engagement with goals;
– Providing support on the development journey;
– Giving constructive feedback.
7) How to market your life coaching business ?
Marketing a life coaching business involves a combination of strategies to attract clients, build your brand, and showcase your expertise. Here are steps you can take to effectively market your life coaching business:
1. Define Your Target Audience
2. Create an appealing coaching program or package
3. Free Coaching Call
4. Develop a Remarkable Brand
5. Media Exposure, Choose relevant platforms and post consistently.
6. Networking & Events, attend local events, workshops, online forums, groups and social media communities where people are interested in personal growth.
8) How to promote your life coaching business ?
There are several ways you can promote you life coaching business :
– Offer free workshop or webinars.
– Create valuable content for your target audience.
– Optimize your online presence.
– Offer public speaking at local event.
– Encourage satisfied customer to refer friends, family and colleagues.
– Consider advertising in local newspapers, magazines, or community newsletters to target a local audience.
– Collaborate with Influencers.
9) Where to advertise life coaching ?
You can advertise your life coaching services on the following platforms:
– use social media platforms.
– Google Ads, Use targeted keywords to appear in search results.
– Post YouTube videos to establish your content and expertise with the interested viewers.
– Attend local events and workshops.
– Guest post on relevant blogs or be a guest on podcasts in the personal development niche.
– Partner with influencers who align with your coaching niche.
– Participate in online forums and groups focused on personal growth.
10) What are the social media strategy for coaches ?
Here are the list of social media strategy for life coaches:
– Content Mix: Share a mix of coaching tips, inspirational quotes, success stories, and behind-the-scenes glimpses.
– Consistency: Post regularly with a consistent schedule to keep your audience engaged.
– Engagement: Respond to comments, messages, and engage with your audience's posts.
– Visuals: Use high-quality visuals, such as images, videos, and graphics, to make your content stand out.
– Hashtags: Use relevant hashtags to increase your content's discoverability.
– Stories and Live Sessions: Use Stories and live sessions to connect more personally with your audience.
– Call to Action: Encourage interaction with clear calls to action, like asking questions or sharing experiences.
– Promotions: Occasionally promote your services or upcoming events with compelling visuals and copy.
11) What are some of the examples of Life coaches ?
here are some of the example of Life coaches:
Career coaching, Relationship coaching, Wellness coaching, Personal development coaching, Financial coaching, Health and fitness coaching, parenting coaching, Stress managing coaching, Leadership coaching, Time management coaching, etc.
12) What are some of the example for life coach targeted examples ?
Certainly, here are some examples of target audiences for life coaches:
– Young Professionals: Assist early career individuals in career choices and work-life balance.
– Entrepreneurs: Help business owners manage stress and achieve growth.
– Parents: Support in improving parenting skills and family dynamics.
– Women in Leadership: Guide women leaders to overcome challenges and succeed.
– Health and Wellness Enthusiasts: Coach on lifestyle improvements for well-being.
– Creatives and Artists: Assist artists in enhancing creative processes.
– College Students: Help students with time management and transitions.
– Retirees: Help retirees find new passions and purpose.
13) What are some of the best social media platforms for life coaches ?
Certainly, here is the list of best social media platforms for life coaches:
1. Instagram: Share coaching tips and motivational quotes through visually engaging posts and stories.
2. Facebook: Build a supportive community by sharing valuable insights and facilitating discussions in groups.
3. LinkedIn: Establish professional credibility by sharing industry expertise and connecting with professionals seeking personal growth.
4. Twitter: Offer bite-sized coaching advice and engage in real-time conversations using hashtags related to personal development.
14) What are the performance marketing strategies for life coaches?
Performance marketing for life coaches involves optimizing strategies to directly measure and enhance results, such as conversions and client acquisition, through targeted online advertising and analytics-driven techniques.
15) Where can I advertise my life coaching business ?
You can advertise your life coaching business on platforms like social media, Google Ads, coaching directories, and through collaborations with influencers or professionals in related fields.
16) What are some of the digital marketing strategies for life coaches ?
Digital marketing strategies for life coaches include:
– posting on different social media platforms.
– creating blogs, videos, and podcasts on personal development topics to showcase expertise.
– Optimize your website for search engines to improve visibility in online searches.
– Use Google Ads or social media ads to target potential clients based on their interests.
– Build an email list and send regular newsletters with valuable insights and offers.
– Partner with influencers or other professionals to expand your reach.
– Develop a strong online presence that reflects your coaching style and values.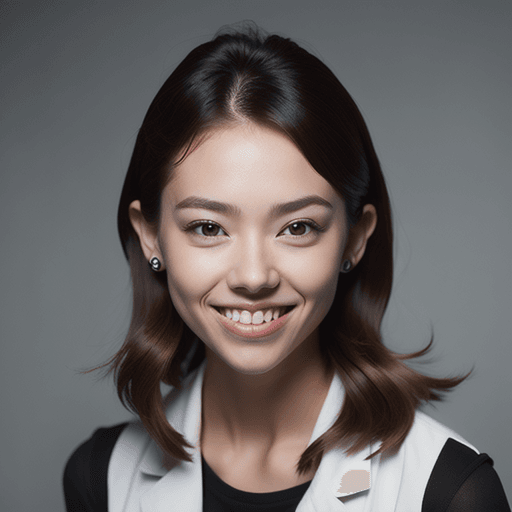 Debbie Moran is a Digital marketing strategist with 5+ years of experience producing advertising for brands and helping leaders showcase their brand to the correct audience. She has been a part of RecurPost since 2019 and handles all the activities required to grow our brand's online presence.