Imagine spending as little as 6 hours per week to boost your company's visibility, traffic, and sales at no expense. That's correct! Around 90% of marketers indicated why social media is important for businesses to give their brand a lot of visibility.
Every marketing strategy now includes significant time spent on scheduling social media posts using a social media scheduler. Because the benefits of using social media are so enormous, anyone who doesn't use this low-cost marketing tool is missing out.
It's clear that social media marketing is a vital component of marketing success, and many marketers recognize the platform's potential for business growth. But on the other hand, some of these specialists are unsure of which methods to use or whether they are beneficial.
According to Social Media Examiner, 96 percent of marketers are now using social media marketing, yet 85 percent are unsure which techniques are the most effective. We will clear up any misunderstandings with our assistance by thoroughly discussing the benefits of social media to market your company.
Quick links for Why Social Media is important for Business:
Why is social media good for businesses?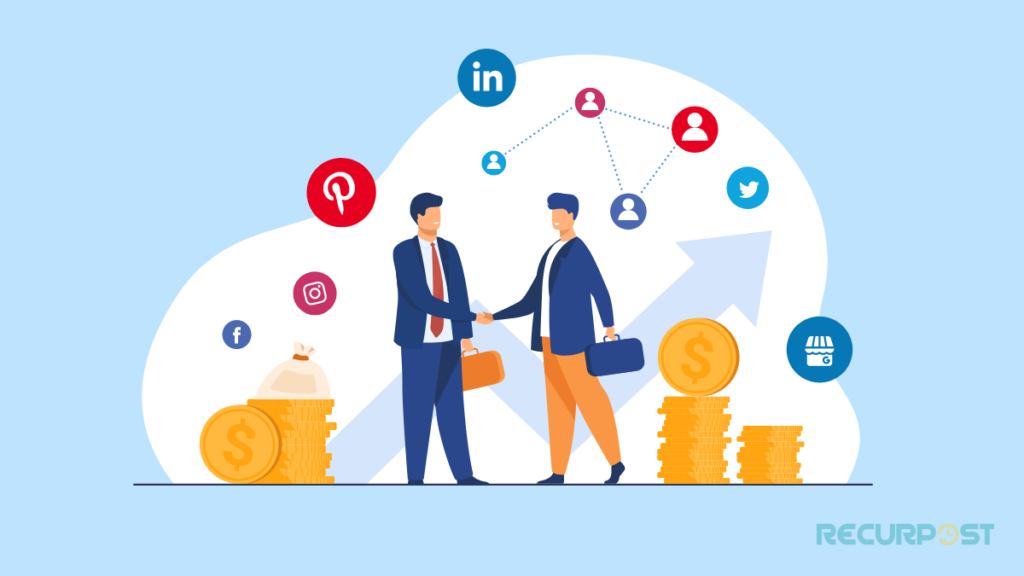 Both planning and creativity are required for social media marketing. While it may appear daunting, its significance cannot be emphasized. Around 92 percent of marketers must incorporate social media into their marketing strategies. Unfortunately, not every business understands why social media is important for business or understands the benefits of social media marketing.
Nearly 40% of small businesses do not have a presence on social media. It is even more concerning that 16% of respondents claimed they would not utilize social media for business purposes. People who grasp the importance of social media and others who are having difficulty getting started are on opposite sides of the spectrum. Keep reading to discover why social media is important for businesses to grow.
What are the benefits of social media marketing?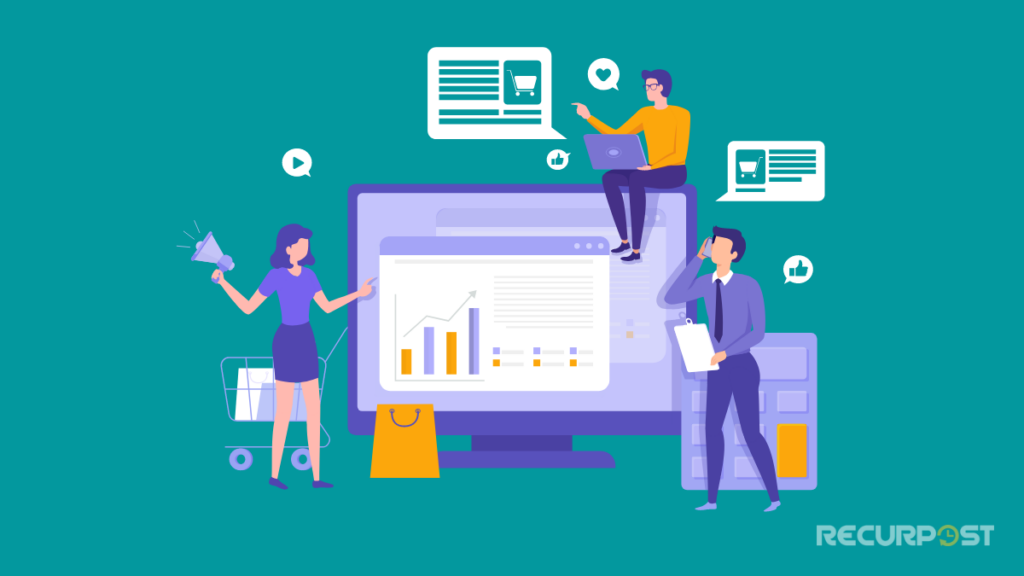 Social media is one of the most efficient free platforms for marketing your brand today with such extensive use and variety. Some of the particular benefits of social media marketing are as follows:
Humanize your company: You can use social media to make your company a more active player in your market. Your profile, postings, and interactions with other users contribute to a persona that your audience can get to know, connect with, and trust.
Increase Traffic: Social media is a top avenue for driving traffic to your website, where you may convert visitors into customers, thanks to links in your profile, blog post links in your articles, and adverts.
Generate leads and customers: Using features like Instagram/Facebook shops, direct messaging, call to action buttons on profiles, and appointment booking options, you may generate leads and conversions directly on these platforms.
Increase brand recognition: Social media platforms' visual aspect helps you develop your visual identity and boost brand awareness across a large audience. And increased brand recognition translates to improved performance in all of your other initiatives.
Build relationships: These platforms allow you to engage with your followers in both direct and indirect ways, allowing you to network, receive feedback, hold discussions, and connect directly with individuals.
It will be easier to fulfill your marketing goals if your social media following is more engaged.
What is the importance of Social media for startups?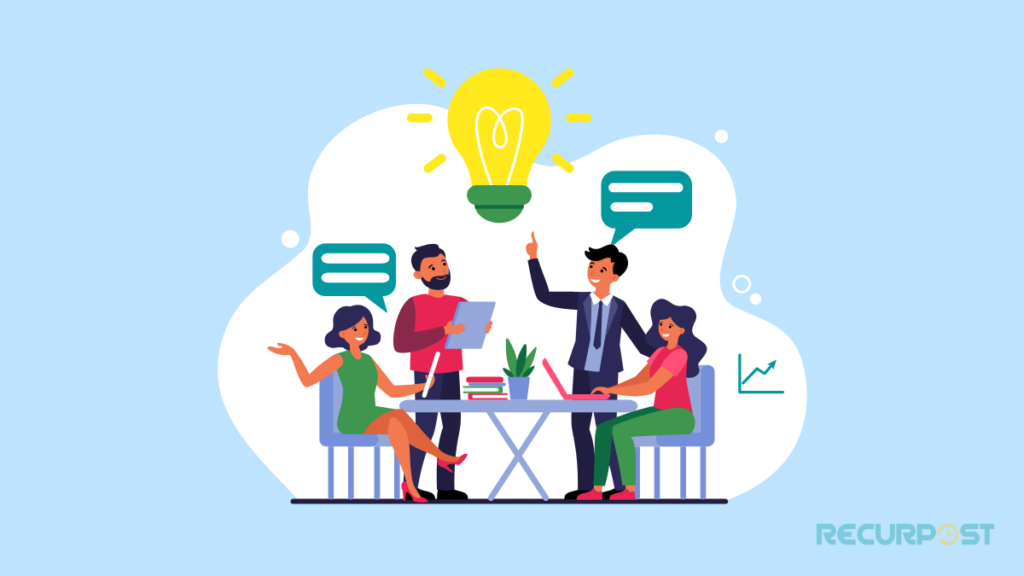 Without further ado, here are a few things to keep in mind:
According to research conducted by Data Reportal, there are 4.48 billion people who use social media platforms.
Around 73 percent of marketers feel that social media marketing has helped them grow their firm.
So, why are we debating these seemingly insignificant statistics? Because they give a clear picture of how social media marketing for startups can guarantee a significant increase in sales and revenue. Below mentioned points are the main aspects of the importance of social media:
Brand awareness
Brand recognition is the most important aspect of social media marketing for startups. As a result, many worldwide firms rely primarily on social media platforms such as Facebook and Instagram to sell their products and services.
Clinique, for example, used Facebook ad campaigns to launch a new product line in 20 international countries, achieving a 13-point rise in ad recall and a 36-point lift in add to carts. Aside from that, 44 percent of local businesses use social media to promote their brand. As a result, they become a hotspot for marketing your company.
Direct communication
Communication is essential in any relationship, but it is especially important for consumers and suppliers. One can cut out the middleman with the use of social media. As a result, brands can have direct contact with their customers.
Regarding product and service searches, Google has recently surpassed social media. Customers have used social media channels to communicate with the brand in 90% of cases. Furthermore, 63% of users believe that firms should provide customer assistance through social media.
As a result, to establish brand value, you must use social media to obtain client input and resolve customer complaints.
High traffic at a low price
It's normal for companies to run out of resources. As a result, spending your money intelligently becomes vital, as does designing your effective marketing ideas approach. While most forms of media are prohibitively expensive, social media marketing is a cost-effective way to promote yourself.
It saves a lot of money. Social media platforms such as Facebook and Instagram, on the other hand, charge for marketing campaigns. The advantage is that one can set his or her budget. Furthermore, if you use an organic method rather than bought campaigns, you will still get good results.
If you plan and develop your content properly, social media marketing can help you obtain a better return on investment. It will attract the people who are most likely to become customers. Ensure to incorporate and generate eye-catching visual content, as this is the most likely way to capture the user's attention.
The relevance of social media marketing for startups and small enterprises is summed up in these reasons. But, first, let's look at what kind of social media platform will most benefit their businesses.
The best social media marketing platforms for business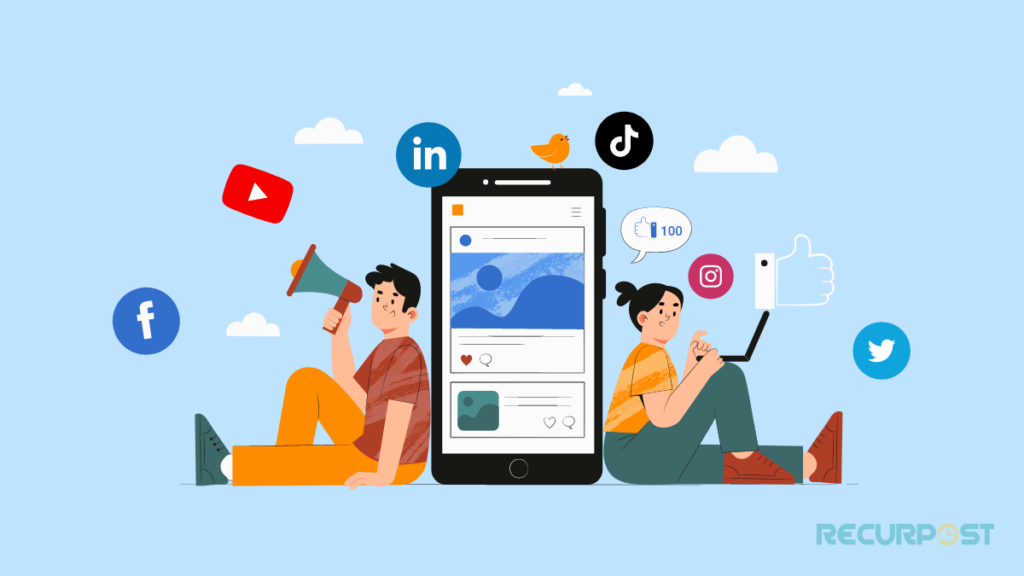 The best social media marketing platforms for business include Facebook, YouTube, Instagram, LinkedIn, Twitter, TikTok, and Snapchat. Of course, different social media marketing sites require different approaches, so here's a brief overview of each one—its user base, main vibes, pros, cons, and content types.
Facebook
Facebook is the largest social media platform globally and one of the biggest local business directories. People of a diverse range of age groups use it to communicate with friends and family, participate in groups and forums, find and visit businesses near them, and follow brands. Facebook is a great social media marketing platform to:
Build relationships with current customers
Announce hours changes, events, and milestones
Hold discussions and live streams
Market to baby boomers
Organic reach on Facebook is limited, so if you're looking to generate leads or find new audiences, Facebook advertising is your best bet.
YouTube
You may not think of YouTube as a social media marketing channel, but it fits the bill: you can post videos to your channel, share, comment on, and like other videos, and follow other accounts. Plus, you have a curated feed on your homepage with recommended videos. The key to social media marketing on YouTube is not to try to "go viral," but to add value. It's best for:
Tutorials, how-tos, and explainer videos
Shoppable YouTube live streams.
Advertising (video ads and display ads on the platform)
SEO (video is dominating the "how to" SERP!)
Instagram
Though it came onto the scene years after LinkedIn and Twitter, Instagram quickly surpassed those platforms and reached one billion monthly active users in 2018. It's famous for its diverse content formats, including Feed posts, Stories, Lives, Reels, and IGTV. People use Instagram to follow influencers and brands they buy from and support their values. Create your Instagram bio and then use it for:
Social shopping
Influencer marketing
User-generated content
Company culture
The cost of Instagram ads is generally higher than on Facebook, but the good news is that organic reach is also higher.
LinkedIn
LinkedIn may be a professional network, but it's also an inspiring community that celebrates leadership, learning, and core values. So, in addition to using it to network, find prospects, and share industry insights, it's also a great place to express your company culture and build your brand in parallel with your business brand. There are tons of Business Pages on LinkedIn features to take advantage of, so take care when making your page. LinkedIn is an excellent platform to:
Attract top talent
Network with partners, peers, and customers
Share company milestones and culture
Post industry news and insights
Twitter
Twitter is a beautifully tangled network of quick thoughts, valuable tidbits, and energized discussions. You should be regularly active on every social media platform, but it's especially important here. Many essay writers and others use Twitter to get news, follow brands, and get customer service.. Be sure to retweet when a customer has something nice to say about you, and don't forget to answer people's questions when possible. For effective social media marketing on Twitter, you may want to:
Follow influencers to keep up with news and trends.
Share a story through a series of Tweets in one thread.
Make yourself available for customer service and FAQs.
Snapchat
Snapchat isn't just for teens. Its largest age group (75%) ranges from 13 to 34, and with Snap Maps, geofilters, and its partnership with Gannett, it's more locally focused than you might think. While you can't build relationships on the platform, you can make an audience through fun images and short videos. Social Media Managers use Snapchat for:
Location-based marketing
App Marketing
Feel-good content
TikTok
TikTok is the fastest growing social media platform, taking only five years to reach one billion monthly active users. While it's known for dancing, countless popular categories on the platform continue to grow. Businesses are finding ways to use it as a marketing channel, but remember, people use TikTok for entertainment, so make sure your videos align with that. Use TikTok to:
Participate in trending challenges
Post funny and inspiring videos
Be relatable
Whether you're a brand or looking to promote your business through any social media platform or google business profile, you'll need to post information about your work at the right time if you want it to be seen by your target audience. However, if you handle everything on your own, you might forget to post your daily work; in this scenario, you'll require a social media scheduling tool to help you plan ahead of time. One of the most widely used scheduling tools in the industry is RecurPost. It's the best social media scheduler and also one of the best eclincher Alternatives.
With the RecurPost, it's simple to keep on track once you know what you will write about and how often. You may add material, schedule posts for automatic publication, and see everything from a weekly or monthly perspective. You can also use RecurPost for social media bulk scheduling. At a glance, RecurPost ensures your commands are adequately balanced across all the goals and topics you intend to cover and easily add new content or reorganize upcoming posts as needed.
Read More: Social Media Optimization: 21 Ways to Convert Branding into Sales
How social media helps small businesses?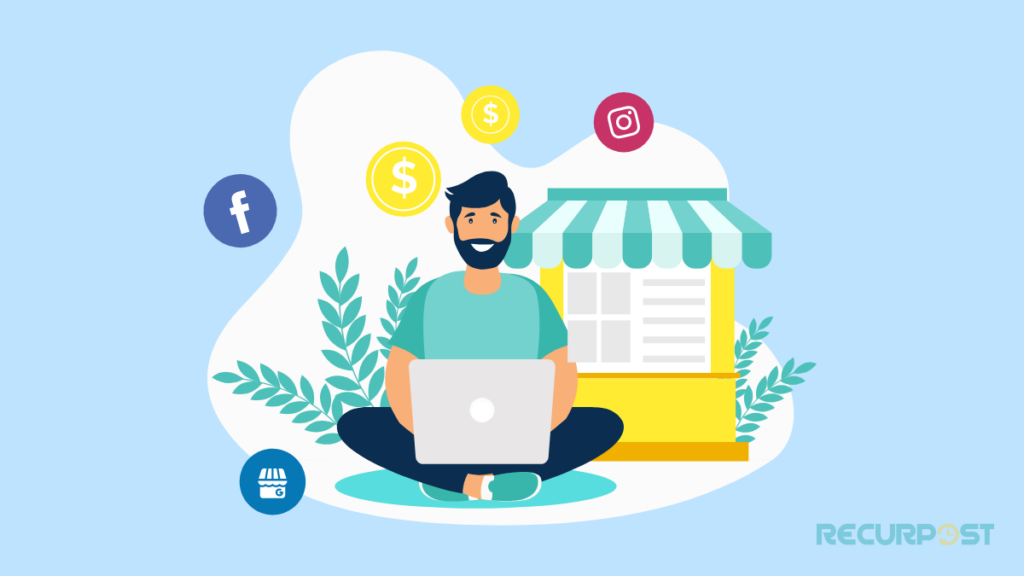 A solid social media presence is one of the most beneficial tools for small business growth. All small business owners must get on the bandwagon and maximize their social media marketing plan now that social media has revolutionized customer service as we know it. Here are some positive aspects of social media that can assist small businesses in 2023:
Broader Audience
The use of social media is prevalent. Almost half of the world's population uses social media in some capacity. As these networks' popularity grows, so does the potential audience for your brand to be exposed. Customers of all ages and demographics are already on social media, waiting for you to open your store!
Brand Awareness is Generated
These are the clients who are most likely to buy from you again and who can also help spread the word about your business through word of mouth. Social media attracts these clients to your company and allows you to form deep bonds with a large number of readers, all of whom can help your brand develop immensely.
Communication in both directions
Users can learn about businesses through social media, while companies may learn about their customers. A simple query in a tweet, for example, can disclose your consumers' interests and mental processes. This data establishes the ideal foundation for a deeper relationship with your consumer base.
Support & Customer Service
These two-way communication channels enable businesses to respond quickly to any queries or concerns that customers may have. This is an excellent method to demonstrate your respect for each follower's customer experience and guarantee that each online consumer touchpoint generates a meaningful connection with your business.
Cost-effective
Anyone can create a social media account and begin selling their product, but building a following can take months or even years. Fortunately, many social media platforms offer additional advertising packages that are less expensive than traditional ad campaigns and have a high potential for reaching a large audience.
Human Element
Small businesses may use social media to personalize their brand and form genuine connections with their customers. Showing enthusiasm for your brand and projects on social media is a great way to build a loyal following.
Collaborations with Influencers
People talk a lot on social media. However, what you truly want is for them to start talking about your company. Enlisting the support of someone with a considerable following (micro-influencers) to promote your brand on their social networks is a unique approach to getting your message out there.
Increase in Sales
Regardless of what you are selling, social media is one of the best ways to sell it. The amount of online resources available to business owners that elevate sales is astounding, making social media pages crucial elements of a company's sales funnel builder.
How to Maximize social media's impact on your business?
Web-based entertainment goodly affects organizations and permits your crowd to track down you via web-based entertainment. It permits you to contact your interest group, stay in contact with them, and answer their inquiries rapidly. Likewise, checking your rivals' virtual entertainment profiles is an amazing strategy to examine them.
Virtual entertainment has various beneficial outcomes for organizations regarding brand mindfulness, purchaser commitment, pay, and client support. It's likewise a magnificent method for perceiving how your rivals utilize virtual entertainment to develop their organizations. Here is a portion of the great impacts of online entertainment on organizations.
#1. Your Omnichannel Customer Service Takes on a New Dimension!!
Customers today prefer to communicate with brands through social media because they get immediate responses. According to a study, 42% of clients expect a social media response within 60 minutes.
Customers who contact you through social media sites like Facebook, Twitter, LinkedIn, Instagram, and Whatsapp will receive a seamless omnichannel messaging experience if you engage them through social media.
A company's ability to provide omnichannel customer service is critical. However, using the correct tools and systems to assist your company in creating an omnichannel experience across the customer lifecycle is even more critical.
#2. Effect On Website Traffic
Many people devote a significant amount of time to social media. Globally, there are expected to be over 2.77 billion social media users by 2019, up from 2.46 billion in 2017.
As a result, it's an excellent way to generate traffic to your website. Furthermore, because social media supports various formats, you can attract more visitors to your website by sharing text, photographs, videos, podcasts, and other media.
Social media is a wonderful medium since it allows users to effortlessly share their postings, allowing your company to reach many people in different time zones. The important thing to remember is that social media directly impacts your website's traffic. So here are some ideas for getting your brand out there to provide customer assistance through social media.
Here are some suggestions for promoting your business.
Check to determine if your target group is already present on social media networks before going up there. It's not a good idea to blindly follow other brands.
Use beautiful visuals and content to catch initial attention and enhance interaction once you've segmented your target.
Start a conversation – Engage in social media by listening and participating in amazing conversations by tagging or mentioning others.
Measure your efforts – It's critical to track your social interaction using external technologies. Improve your brand's image by gaining knowledge, focusing your efforts, and improving your brand's image.
Best Practices to know why social media is essential for business:
Determine your target demographic, trends, and behaviors, and then select your company's appropriate social media outlets.
Social media is a great area to connect and give your brand a voice. Make sure your tone is consistent, welcoming, and appropriate for the company you're promoting.
Content that is both visually appealing and engaging is essential. Ask questions, conduct polls, and hold events to generate relevant, high-quality material and engage your audience.
#3. Social Media Allows Collecting First-Hand Customer Feedback
Customers can provide first-hand feedback through social media platforms, which can help improve the brand's image, reputation, and customer relationship. The consumer must feel heard and valued for them to be satisfied.
As a result, respond to every post, criticism, and suggestion and make the best of it for your brand's growth. Businesses who use social media to respond to customer service demands earn 20 percent to 40 percent more revenue per customer.
This will demonstrate your commitment to offering a memorable experience and ensuring that no client feedback goes forgotten. You may also drive accurate business results by monitoring social media using customer feedback tools.
Best Practices to know why social media is important for business:
You should respond even if the person hasn't explicitly tweeted at you or requested assistance. You're paying attention when you respond to brand remarks or comments.
Retweet a pleasantly resolved support encounter to promote your clients. It's as if you're thanking your customers profusely.
Give your customer care representatives a public persona. Use a team photo or an agent spotlight, for example. It's wonderful to link the brand's beginnings and the people who created it.
After a successful interaction, " "How is everything?" is a good follow-up question.
#4. Generate Leads Directly & Indirectly
Most marketers and business owners are aware that social media is an excellent tool for allowing people to learn about and even understand a brand. Still, it can also be an excellent source of leads, both directly and indirectly. It seems self-evident, but it is much too often disregarded. Make it as simple as possible for customers to convert on all of your brand's social media platforms.
As social media platforms have matured, they have become increasingly effective at generating leads, with most media ultimately including obvious calls-to-action on company pages, posts, and more. However, it's simply a matter of time if the platform hasn't yet progressed toward a network's paid/marketing part. Every day, new ideas for generating leads emerge.
Facebook, Instagram, and Snapchat have all updated their platforms to make it easier to display CTAs for brand accounts where businesses may advertise their products and services. As a result, actual sales from within the platform are now more widespread than ever. In addition to the typical Follow and Message buttons found on most accounts, social media networks have added various CTAs to profile landing pages.
#5. The New Marketing is Social Customer Service
Customer service is nearly certainly already a serious focus for each company. However, social media provides a singular opportunity to enhance your customer service game and supply quick pleasure to your audience additionally to a two-way connection.
For example, Whatsapp is the most used customer care channel worldwide. According to the data, over 1.5 billion monthly active users send and receive over 60 billion messages per day, demonstrating a high level of platform activity.
According to the company, Whatsapp's Business app enables enterprises to "interact with customers seamlessly by leveraging technologies to automate, organise, and quickly answer messages."
#6. Social Media Can Be a Growth Tool's Driving Force
Brands' social media interaction with their customers can boost conversion rates. A proactive approach to social media marketing will boost a brand's marketing strategy. Twitter is an excellent example of how this can be accomplished. According to MediaBistro, 67 percent of Twitter users are likelier to buy from companies they follow. In addition, 42% of consumers use Twitter to find out about products and services they are interested in.
This type of outreach should not be ignored. Best practices include for why social media is important for business are:
Using concentrated social media listening to understand more about what's going on in your industry.
Engage in social selling activities.
#7. Social Media Increases Brand Loyalty
"A brand is nothing more than a manifestation of a customer's loyalty and trust."
One of the most crucial parts of any business is developing and retaining brand loyalty. You may use social media to build relationships with your customers, which increases loyalty and advocacy. The following are some of the reasons why brand loyalty is so important:
Resistance to competition – In this competitive market, brand loyalty is difficult to come by. Customers have numerous options available to them, which might cause them to become dissatisfied rapidly. Your brand's perception attracts new customers, but committed customers provide genuine value.
Meaningful interaction – Loyal social media followers are more inclined to interact with your posts and start meaningful conversations. Genuine interest is more significant to your online image.
Brand advocacy – Loyal social media followers are likely to become brand champions. Even if they aren't persuaded, they will talk highly about your brand.
Developing brand loyalty ensures long-term engagement over social media. Research shows that 66% of users between 18 and 24 years old are more loyal to the brands they follow on social media. Best practices:
To keep up with your competitors, you should develop an inventive social media strategy that includes a cohesive approach.
Share high-quality content to build brand loyalty. Visual content attracts a lot of attention. So, to make content more appealing, use infographics, movies, screenshots, graphs, etc.
Ensure that you are not ignoring exchanges, as followers prefer humanized connections over bots or automated content.
#8. Social Media Marketing (SMM) is Economical
Many businesses are hopping on the Social Media Marketing (SMM) bandwagon because it benefits brands and, when done correctly, promises economic success. Social media marketing methods target social networks and applications to increase brand visibility.
Because social media marketing is perceived as a more focused type of advertising, it is incredibly effective at increasing brand awareness. Social media engagement programs can generate a lot more shares, views, and visibility for your organization for a one-time price. The following topics are frequently addressed in social media marketing campaigns:
Creating a presence on major social media platforms
Content that can be shared and advertorials
Using surveys and contests to solicit client feedback throughout the campaign
One person who shares or retweets a message from your company might reach hundreds, if not thousands, of people for free! Businesses who miss out on this opportunity due to non-engaging social media strategy are squandering a significant opportunity.
To comprehend the reason why social media is important for business, follow these prescribed procedures:
If you're a startup or a small firm, social media marketing can help you grow while saving money.
This takes us to why social media is important for businesses, and finally, we conclude our article on why social media is important for businesses.
RecurPost promoted social media platforms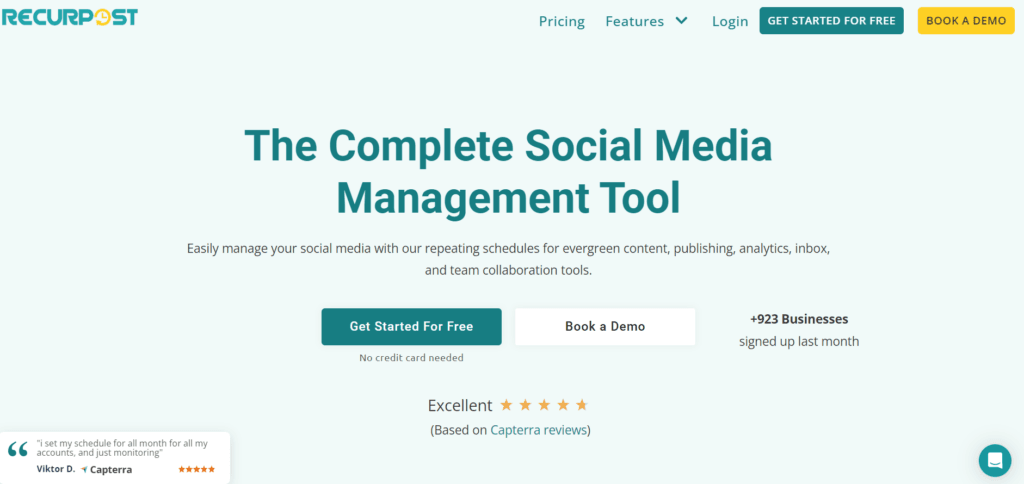 Brand building is an efficient way to grow your business online. Posting regularly on social media is the quickest way to do it. RecurPost is a great social media tool that allows you to create, schedule, and analyze the outcomes in a few easy steps.
Using RecurPost, it is possible to schedule Facebook posts on personal profiles, pages, and groups. As reels and stories are considered more engaging nowadays, RecurPost allows you to schedule Instagram posts on your personal and business profiles.
With Recurpost, you can schedule tweets with variations at the best time. It allows you to schedule LinkedIn posts on your personal and business pages to create brand awareness on the professional network.
For marketers who rely heavily on visuals, RecurPost is an excellent Pinterest scheduler. You can schedule Google Business Profile posts with a call to action using RecurPost. It helps you to boost engagement with your local audience.
Conclusion
Social media marketing for startups or small businesses can be tricky on multiple levels. The reach might pose an issue; targeting can be challenging, and setting budgets with dismal results might beat you down.
But with apt experimentation and continual efforts, you can achieve the needed results for social media is important for business. Something else to remember is that those tenacious via web-based entertainment are compensated. So more than just creating your social media marketing strategy, you'll also need to implement it properly. Your marketing plan won't succeed if you can't follow through with what you've proposed. With that said, you need the right tools to create your marketing strategy.
If you own a budding business and wish to focus on other business things, that's where RecurPost rushes in. RecurPost is the best social media scheduling tool and may assist you in improving good things about social media. In addition, our top-notch features will helps you in growing your business drastically. It is one of the greatest free hootsuite alternatives for maintaining a constant presence on the social media front lines. Sign in to know recurpost pricing & take its 14-day free trial for a blazing performance!
Frequently Asked Questions
1) How many people use social media?
According to the most recent statistics, there will be 3.96 billion social media users globally in 2023, up 4.8 percent over the previous year. It's also 1.1 billion greater than the number of social users in 2017, a 38.5 percent increase in only six years.
2) Why social media presence is important for business?
You may use social media to develop every area of your brand. Advertise: You may utilize targeted advertising on social media to grow your business. In 2023, this is a major advantage! As we go towards a more streaming-heavy culture, the value of radio commercials and tradiional television ads is dwindling.
3) Do startups/small businesses need social media?
Yes, startups require social media to publicize their presence. Startups, unlike established businesses, struggle to gain recognition in their early stages. They can, however, quickly become popular among their target audience if they use social media effectively.
4) Why social media is important for business marketing? 
Marketers can connect with and engage potential customers wherever they are on social media sites like LinkedIn, Twitter, Youtube, Facebook, Instagram, and even some of the newer platforms like TikTok. Marketers can engage their audience with a great social media strategy and the ability to develop interesting content.
5) How do startups use social media to sell themselves?
Startups need to put more effort into content generation because they have yet to discover what engages their audience the most on social media. Startups can hire a professional staff to design content calendars and synchronize content creation with graphic aspects. Using analytics, they can then share these posts using a scheduling tool and track their social media performance.
6) How important is social media for business ?
Social media is extremely important for business in today's digital age. It plays a crucial role in marketing and communication strategies, enabling businesses to connect with their target audience, increase brand visibility, generate leads, and drive sales. Ignoring social media can lead to missed opportunities and reduced competitiveness in the market.
7) Why is social media important for businesses?
Social media is important for your businesses because of several reasons:
– Social media platforms increases brand awareness by allowing businesses to reach a broader audience.
– Social media enables direct and real-time communication with customers, fostering engagement, addressing inquiries, and building stronger relationships.
– Businesses can show their ads to specific groups of people based on their interests and behaviors.
– Social media can help businesses find potential customers and make more sales.
– Social media marketing can be cheaper than traditional advertising, especially for smaller businesses.
– Engaging with customers on social media can make them more loyal to the brand and likely to recommend it to others.
– Being active on social media can also help a business appear higher in search engine results.
8) Why businesses need social media?
Businesses need social media for several reasons:
– to reach wider range of audience.
– to spread brand awareness.
– to build relationship with customers.
– for advertising.
– for content sharing.
– strong social media presence can give businesses a competitive edge over competitors.
9) Is social media important, Why ?
Yes, social media is important. Because it has become an integral part of modern society and plays a significant role in communication, information sharing, networking, entertainment, marketing, and activism. Social media platforms have billions of active users worldwide, making it a valuable tool for businesses, individuals, and organizations to connect, engage, and share content with a global audience. Its impact on various aspects of personal and professional life makes it a crucial and influential element in today's world.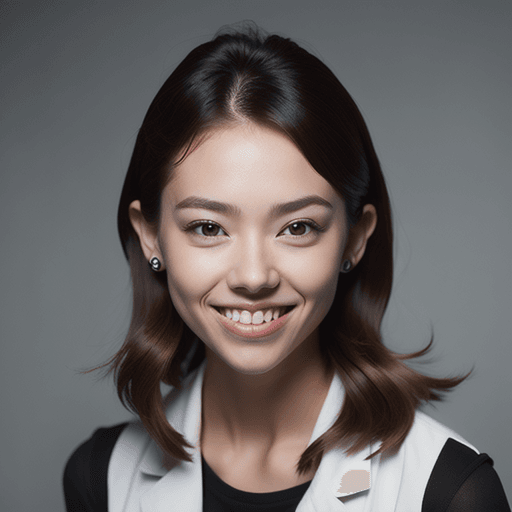 Debbie Moran is a Digital marketing strategist with 5+ years of experience producing advertising for brands and helping leaders showcase their brand to the correct audience. She has been a part of RecurPost since 2019 and handles all the activities required to grow our brand's online presence.