Don't know what to tweet? With each social media site requiring a unique set of deep Twitter quotes of methods and materials, it can be tough to determine which types of postings perform best on each.
Whether you're just starting with a fresh Twitter account or have been tasked with growing an account for an established brand, it's never a bad idea to learn some new tips and tactics for deep tweets to set yourself up for success.
Twitter is a one-of-a-kind platform. While some types of material perform well on social media, others should be saved for more professional networks like LinkedIn or largely visual platforms, like Instagram and Pinterest.
That's why we've put together a list of some of our favorite deep Twitter quotes for newbies. We've got you covered with all of our favorite Twitter sayings, from avoiding embarrassing Twitter fails to increase engagement to just figuring out what to post.
Additionally, most deep tweets on our timeline are displayed in reverse chronological order as per the Twitter algorithm. This implies that there are optimal times to post that help you attain higher engagement figures. Since you won't have time to wait around for the best time to post on Twitter, you should get a Tweet scheduler or social media scheduler. RecurPost is a tool that allows you to schedule tweets ahead of time.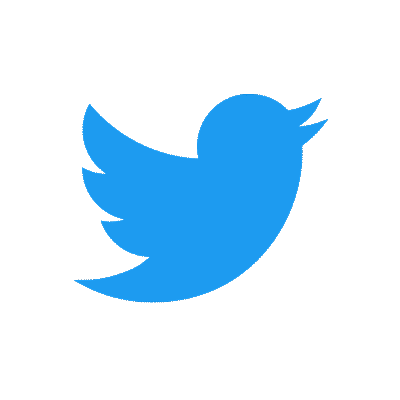 Pick your favourite Twitter quote now!
Do not forget to schedule your tweets with RecurPost for creative additions and higher reach.
Quick Links:
Why should you be on Twitter?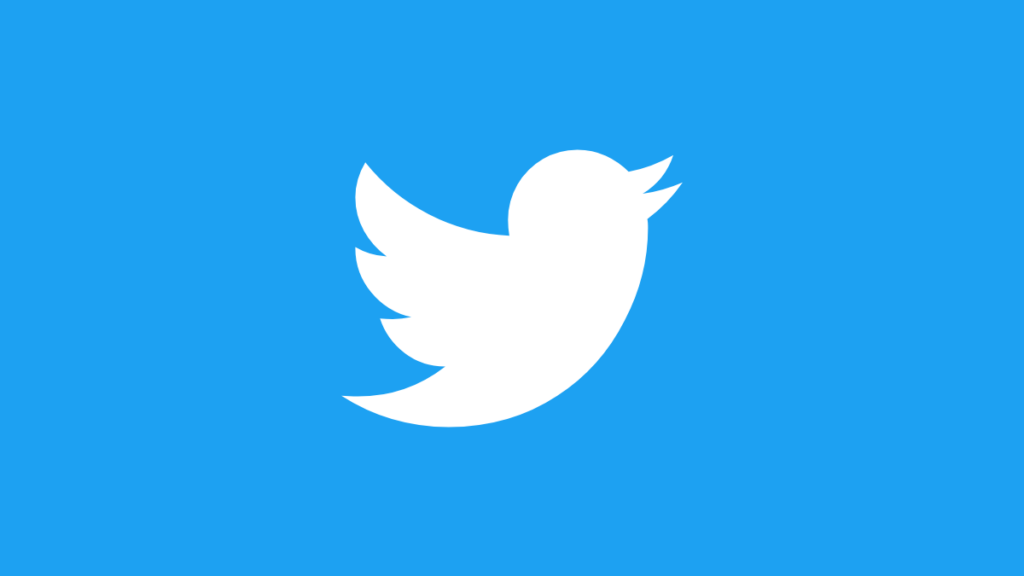 Because each platform has its own demographics, rules, and styles, it's critical to understand which ones are best for your business. Let's start with the most important demographics of Twitter users. Teenagers and young adults aged 18 to 29 from urban and suburban areas make up the bulk of users. If these demographics fit your target population, you should use Twitter to reach out to them.
How to Grow on Twitter?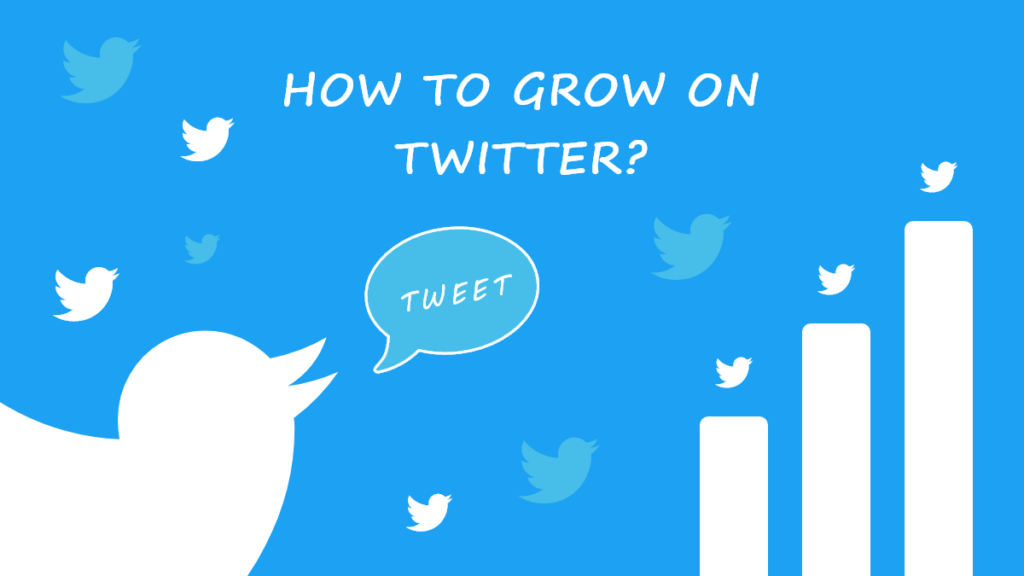 Aside from having awesome Twitter bio quotes, you'll need to take care of a few other things to expand your Twitter profile. Select an appropriate and memorable Twitter handle. Complete the location, bio, website link fields, profile picture, and cover photo. You'll need to determine what types of posts or captions Twitter's audience enjoys and construct a content calendar around them.
You should post educational and entertaining tweets at least 2-3 times daily to get your deep tweets visible to the relevant target audience. Share memes, informative posts, infographics, instructional blog links, news updates, and your favorite Twitter quotations, among other things. If you're a business, keep the 80:20 ratio in mind when tweeting. Most of your tweets should be amusing, instructive, or Twitter quotations, with the remaining 20% being advertising. If you find it tough to post multiple times per day, every day, you can automate your tweets with a social media scheduling tool. RecurPost is a tool that allows you to schedule tweets.
How to schedule tweets?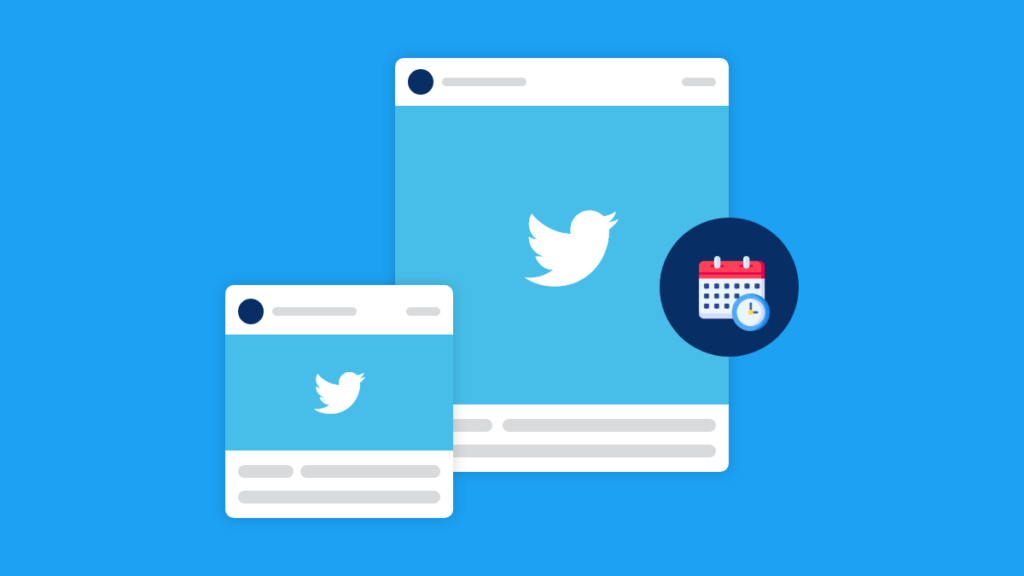 In this fickle medium, posting the correct material at the appropriate moment is all that matters. You must determine the types of posts that your audience enjoys and create a content calendar that reflects this. You can use a social media scheduling tool to automate your Twitter sayings if you find it difficult to post many times daily. RecurPost is one of the best free hootsuite alternatives and also one of the best later alternatives to use because it has a tweet scheduler.
To schedule tweets effectively, use a tweet scheduler tool. First, determine your target audience and ideal posting times. Craft compelling tweets with relevant hashtags and engaging content. Select the appropriate scheduling tool and set the desired date and time for each tweet. Review and optimize your schedule regularly for better results.

It also has an AI-based share-time optimization tool and can schedule tweets in advance. This allows you to use auto-schedule mode to determine the best time to post on Twitter. You can use this to ensure that your Twitter profile is always active. It only takes a few minutes to schedule a week's worth of tweets with recurpost. Visit the website or click here to know the recurpost pricing.
How often should you tweet?
Many marketers are unsure how frequently they should post to various networks. While we've discussed the optimal times to tweet based on your sector in the past, how often is it a different story? However, as I have stated, Twitter is a one-of-a-kind medium. Because of the Twitter algorithm, its feed moves extremely quickly, setting it apart from other platforms. While you might only post on Facebook or Instagram once or twice a day, Twitter best practices suggest that you publish at least 10 times each day and as many as 20–30 (or more!) times per day. This is why you should know how to automate tweets and set your account on autopilot!
Also, read more on how to write Twitter bio ideas?
301 Deep Twitter Quotes: Ideas to Grab Users' Attention
When reading insightful tweets, have you ever had the feeling or the perception that someone's life is quite similar to yours? We actively interact with current material if we see some deductions from life, such as through profound tweets, because our brain instinctively integrates old experiences with new ones. The audience will automatically form connections with you or your Twitter persona if you recommend meaningful tweets about life, deep love tweets, funny Twitter quotes, or best twitter quotes.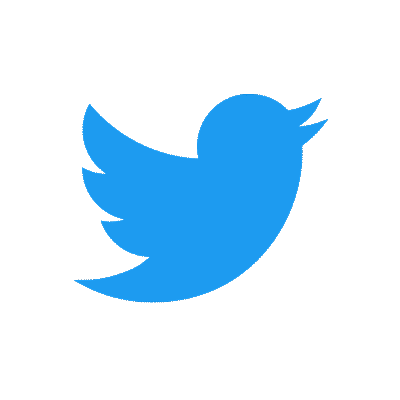 Pick your favourite Twitter quote now!
Do not forget to schedule your tweets with RecurPost for creative additions and higher reach.
Here are a few of the Twitter sayings:
Life Deep Twitter Quotes: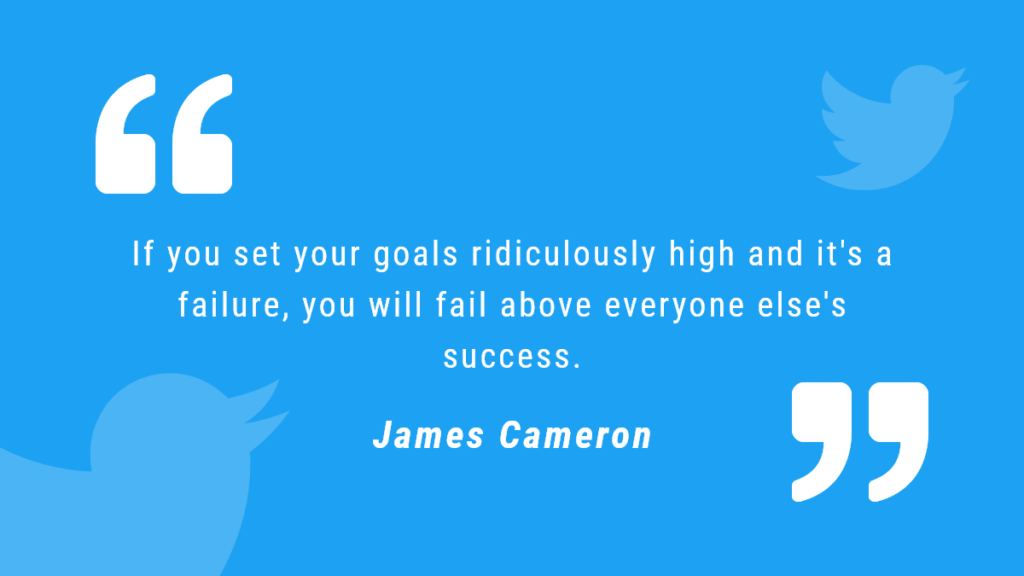 "If you set your goals ridiculously high and it's a failure, you will fail above everyone else's success." James Cameron
Some people are poor in terms of money but rich in heart.
"Success usually comes to those who are too busy to be looking for it." Henry David Thoreau
"Things work out best for those who make the most of how things work out." John Wooden
"If you are not willing to risk the usual, you will have to settle for the ordinary." Jim Rohn.
"Take up one idea. Make that one idea your life–think of it, dream of it, live on that idea. Let the brain, muscles, nerves, and every part of your body, be full of that idea, and just leave every other idea alone. This is the way to success. "Swami Vivekananda
"Stop chasing the money and start chasing the passion." Tony Hsieh
"All our dreams can come true if we have the courage to pursue them." Walt Disney
"So much more was said to be unsaid."
"It sucks that you have to keep yourself busy to pretend you are OKAY."
"It is a lot better to walk alone than with a crowd going in the wrong direction."
"A man is great not because he hasn't failed; a man is great because failure hasn't stopped him. ― Confucius."
"Only you can change your life. No one can do it for you. "
"Remember: the more you expect things to be in a certain way, the more disappointed you'll be. Accept life as it is. You'll be free. "
Surround yourself with people who care about you and who adore, support, and love you.
A few more Life-Deep Twitter Quotes:
We can't become what we are by remaining what we are.
Remember that some things must come to an end in order for better things to begin.
The moment you start focusing on yourself, things start falling into place.
Do good and good will come to you.
There is no failure. You either win, or you learn.
Working for a cause rather than for praise, living life to express rather than to impress.
Even if you can't see it yet, you add something important to this world.
A past version of you is so proud of how you have come so far.
Progress, not perfection.
Small Circle, Private Life, Peaceful Mind.
Twitter Quotes:
See Rejections as a Redirection.
Take time to make your soul happy.
If someone makes you happy, make them happier.
Some goodbyes hurt, while some teach you to put yourself first.
Addiction to a person is more dangerous than drugs.
Just enjoy where you are now.
Just because someone doesn't show it doesn't mean they don't feel it.
The way your heart holds space for light will always limit its ability to catch more.
Work on yourself and vibe alone for sometime…
Tip: Want to market your product on Twitter? To locate industry influencers, use the hashtag feature in the Twitter trending advanced search tool. Click here to learn more about Twitter Advanced Search.
Sad twitter quotes: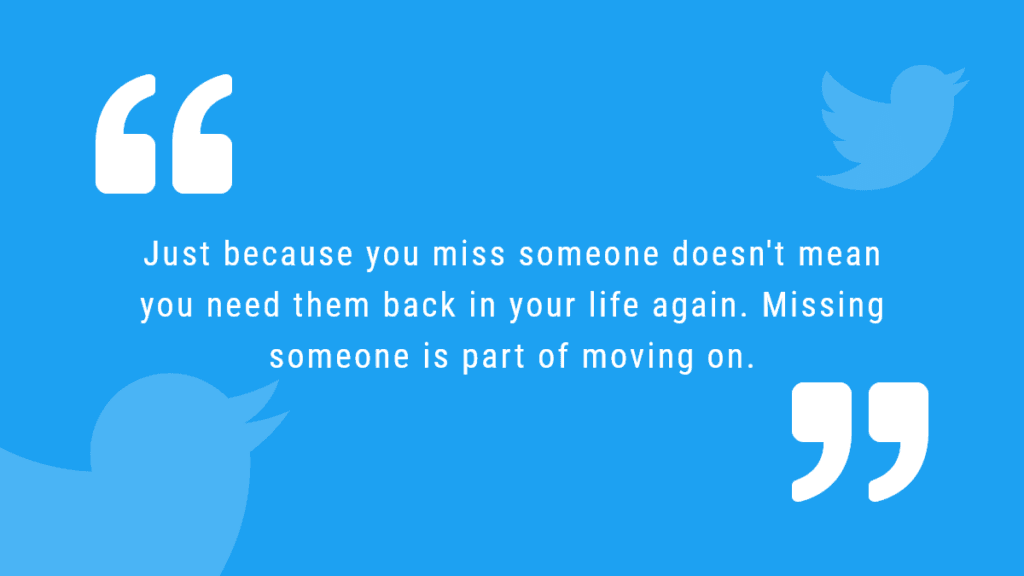 Certain people only love at their convenience.
Just because you miss someone doesn't mean you need them back in your life again. Missing someone is part of moving on.
You know, I'm sensitive. You don't even freaking know what you're doing to me.
All you can do at times is grin. Carry on with your day, hold back the emotions, and act as if everything is well.
I can't stop loving or thinking about you some days, and other days I'm not sure why I'm spending my time on you.
When you know, you'll never see each other again, saying goodbye hurts the most.
One of the worst sorts of hurt is seeing someone you care about go on and act as if they don't even notice you.
At times, all you can do is lie in bed and pray that you fall asleep before you break apart.
Not being able to articulate why!! Is the worst kind of sadness.
Few more Quotes:
The worst feeling is wanting to cry but holding it in because you are in public. #alone #lost
A million feelings for that person that doesn't know you even exist.
I'd rather be happy being myself than sad trying to please everyone else.
There's a difference between giving up and knowing when you have had enough.
Nobody cares unless you are beautiful or dying.
I'll give you the whole world while mine is falling apart.
There's nothing worse than lying there in the middle of the night, feeling like you have nobody.
Life begins at the end of your comfort zone.
Even the strongest feelings expire when ignored and taken for granted.
People treat you exactly how they feel about you. Be blind if you want to be treated well.
Funny Twitter quotes: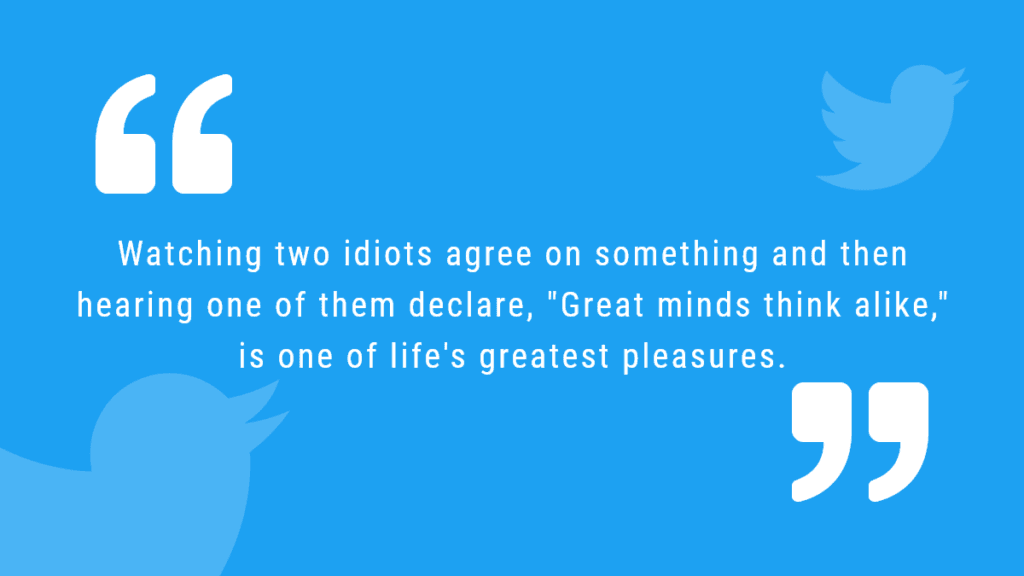 Well, if "Love finds your way," then this bitch needs to be addressed.
What worsens than heartbreak? Have you ever cheated on an exam and still failed it.
My mom said to follow your dreams, so I went back to sleep.
Watching two idiots agree on something and then hearing one of them declare, "Great minds think alike," is one of life's greatest pleasures.
Does anyone know what to do when everyone is singing? Happy Birthday.
Horror movies should add BTS or bloopers at the end, so one can sleep at night after watching the movie.
Sorry to roast you. I was just trying to flirt with you.
Since I convinced him that the volume control on our stereo ejects his car seat, my 5-year-old hasn't spoken a word in the car.
I wouldn't say I like mosquitoes. Like, I know I'm delicious, but Damm!!
Relationship Twitter quotes: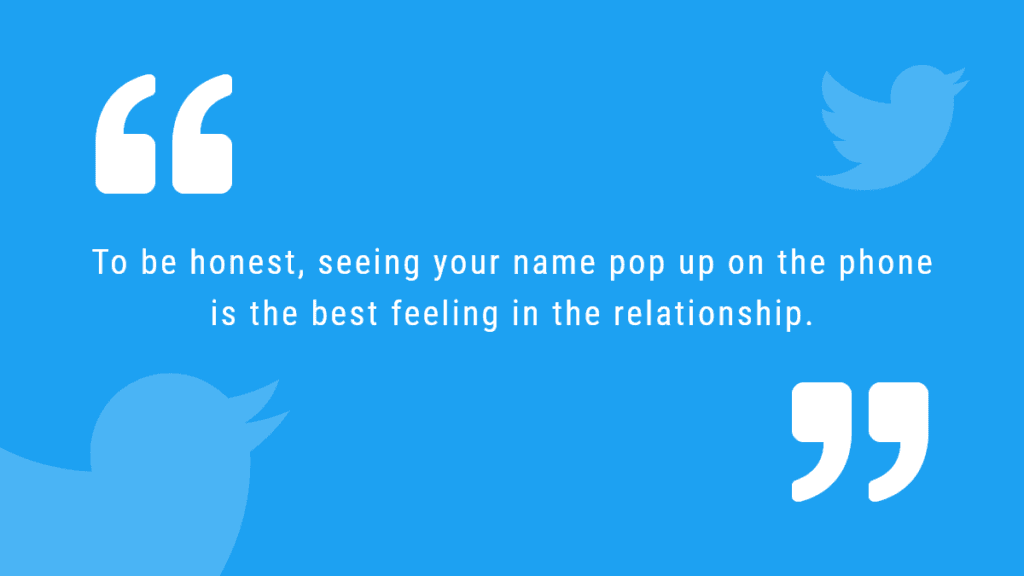 Tight hugs are so real that they make me feel love.
Wanna build that relationship where the partner is more concerned about "why am I" silent all day, rather than getting angry at me for staying silent.
Don't let that one person who broke you make you believe you're worthless.
To be honest, seeing your name pop up on the phone is the best feeling in the relationship.
Perhaps we feel empty because we leave traces of ourselves in everything we once cherished.
My greatest regret is abandoning you because I thought I'd improve.
The most serious fault in any relationship is the yearning for constant love or the assumption that love has vanished.
The difficulty with today's relationships is that everyone has been burned by an ex and is scared to put their guard down again.
I will never regret being good to someone when they didn't deserve it, because one day they're going to wish still they had that.
You deserve a person who goes out of their way to make it obvious they want you in their life.
I don't want the whole world's attention. Your attention means the world to me, which is enough for me.
Few more quotes:
A true relationship is two imperfect people refusing to give up on each other.
The longer the wait, the sweeter the kiss.
Everything is better with you. Everything has been better since you came.
The right person will never get rid of you. Remember that.
I had no intention of falling in love. But then you smiled, and holy crap, I giggled with small-small butterflies in my stomach.
I will be seeing you soon. And it will be the best thing that ever happened.
The first time I met you, I had no dammm idea, I'd love you this much.☺️🙈
I don't know why, but there's always an insane smile on my face, whenever I think about you.🙈
I promise to love you in every moment, always.
You are my favorite human and you always will be.🤍
Don't lose a person who has seen your flaws & still loves you.☺️
Motivational Twitter quotes: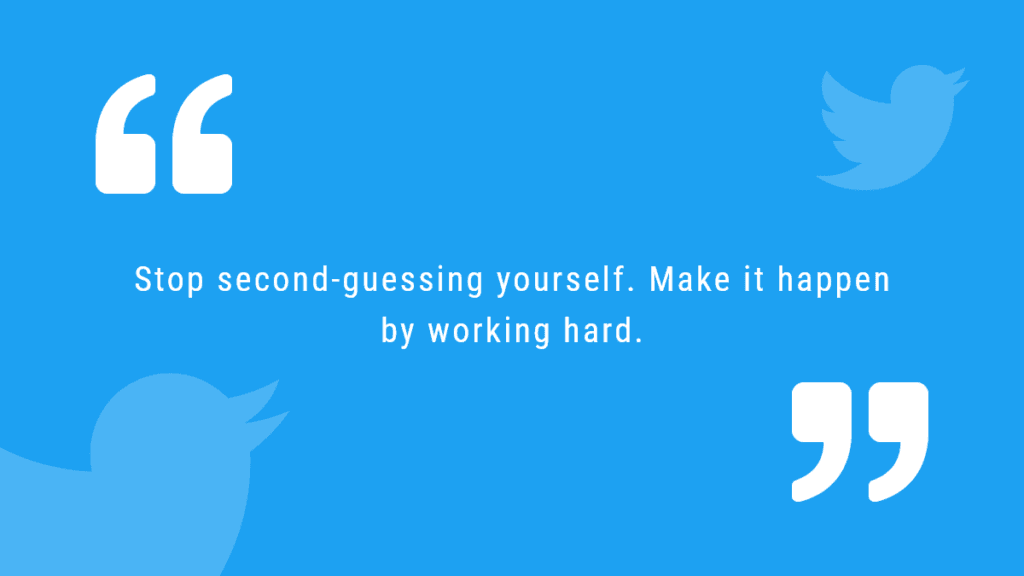 What you work for, not what you hope for, is what you receive.
Invest in yourself; it will pay you handsomely.
Stop second-guessing yourself. Make it happen by working hard.
Everything is difficult before it becomes simple.
Don't attempt to be like everyone else; instead, be yourself.
Don't give up; just do it.
You become the sacrifice if you don't make the sacrifice for what you want.
Darling, take a deep breath. This is only a portion of your tale; it is not the entire story.
Work in complete stillness. Allow your success to create a buzz.
Maintain your tranquility.
Just stay quiet if you can't be kind.
Inspirational Twitter quotes:
"The future belongs to those who believe in the beauty of their dreams." – Eleanor Roosevelt
"Your time is limited, don't waste it living someone else's life." – Steve Jobs
"Believe you can, and you're halfway there." – Theodore Roosevelt
"Success is not final, failure is not fatal: It is the courage to continue that counts." – Winston Churchill
"The only way to achieve the impossible is to believe it is possible." – Charles Kingsleigh (Alice in Wonderland)
"What you get by achieving your goals is not as important as what you become by achieving your goals." – Zig Ziglar
"The only limit to our realization of tomorrow will be our doubts of today." – Franklin D. Roosevelt
"Your life does not get better by chance; it gets better by change." – Jim Rohn
Some more Inspirational Twitter quotes:
"The only person you are destined to become is the person you decide to be." – Ralph Waldo Emerson
"Don't watch the clock; do what it does. Keep going." – Sam Levenson
"You are never too old to set another goal or to dream a new dream." – C.S. Lewis
"The best way to predict the future is to create it." – Peter Drucker
"Believe in yourself, take on your challenges, dig deep within yourself to conquer fears. Never let anyone bring you down. You got this." – Chantal Sutherland
"In the middle of every difficulty lies opportunity." – Albert Einstein
"Life is 10% what happens to you and 90% how you react to it." – Charles R. Swindoll
Love Twitter quotes: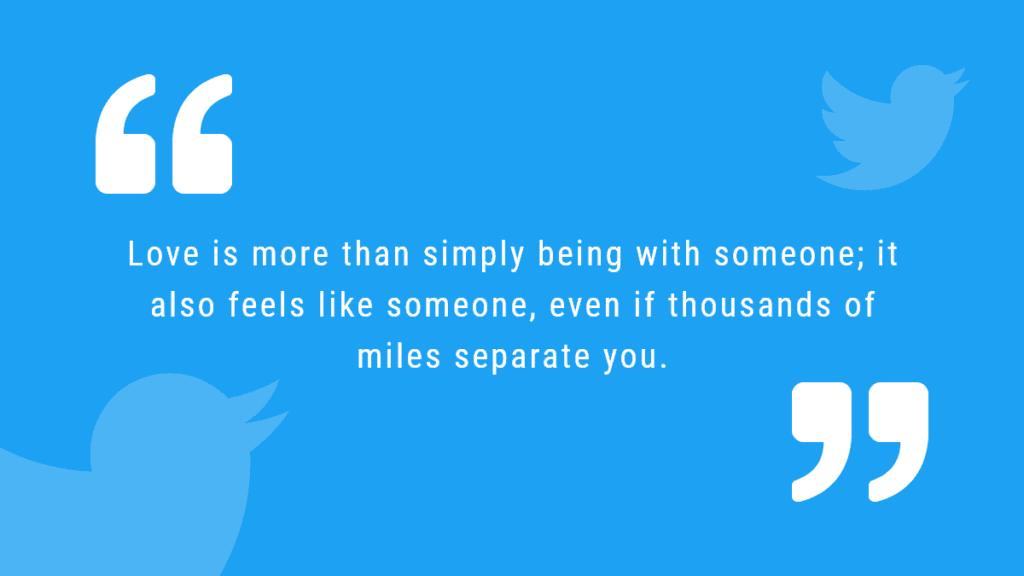 Everyone wants it, but only a few are willing to provide it, especially when being loved is difficult.
I fell in love with someone I had no intention of falling in love with.
Have you ever had your heart melt when you gazed at someone?
When you have lost love, you know you have experienced true love.
You can't make a man change his mind. If he truly loves you, he will modify himself for you.
Love makes the relationship. Trust makes a difference in the success of the relationship.
Smile… show the world that you're a lot stronger now than you were yesterday.
Sometimes you just have to smile, pretend everything's okay, hold back the tears, and just walk away.
He'll drive you insane because he knows he can when you love him.
A few more quotes on Love Twitter Quotes:
Being married someday is going to be cool. Every single day, you get to come home to your best friend and just do life together.
If you scratch my back without me asking, I might just fall in love with you.
Within the numbered days, you offered me an eternity.
I am jealous of every girl who has hugged you. Because, for that short second, she holds my whole world.
I find you in sad songs, the sound of rain, sunsets, Sundays, smiles, and all the small things.
You are my heaven on earth.
Love is more than simply being with someone; it also feels like someone, even if thousands of miles separate you.
I fell in love with you because you loved me when I couldn't love myself.
Once the bond is broken, history doesn't matter anymore.
You have no idea how much I like you. How much you make me smile, how much I love talking to you, or how much I wish you were here.
Females will find out everything, so I suggest you don't lie to them.
Freaky Twitter Quotes: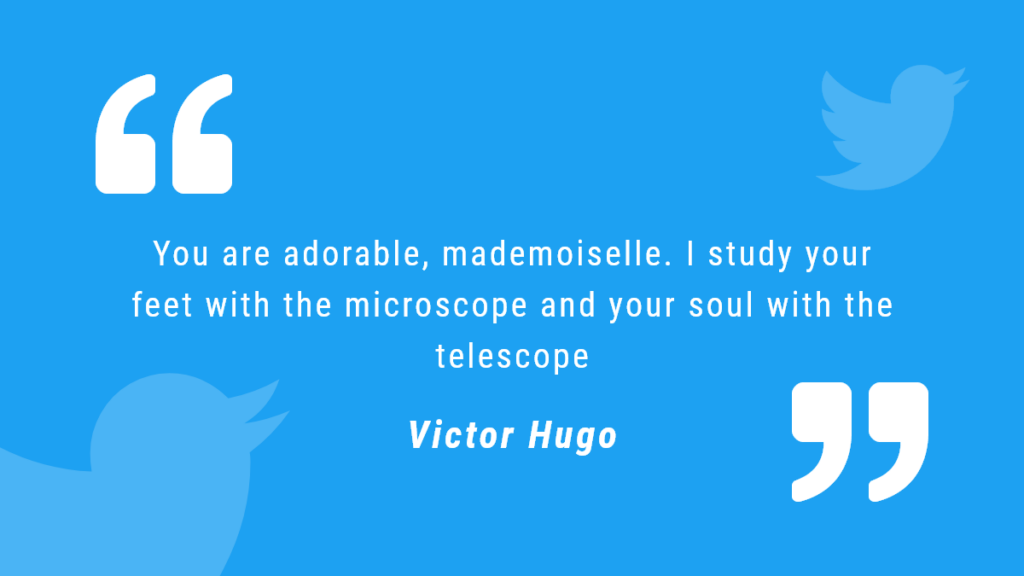 Your knees get weak when he leans forward & whispers in your ears, "You belong to me."
"You are adorable, mademoiselle. I study your feet with the microscope and your soul with the telescope. " – Victor Hugo
"Attraction is not an option." – Neil Strauss
"Date a girl who smiles when you choke her."
"Let your desires be ruled by reason." – Cicero
"What time do you have to be back in heaven?"
"I may have a bad mouth, but I can do great things with it."
"Desire presses ever forward unsubdued." – Sigmund Freud
"Once you get to know a shy girl, they are funny and little as f."
Read More: How to Change Background Color on Instagram Story?
A Few More Quotes:
"What you seek is seeking you." – Mawlana Jalal-al-Din Rumi
"Never let go of that fiery sadness called #desire." — Patti Smith
"The best relationship is a weird, good, powerful relationship."
A "flirtationship" is anything between a friendship and a relationship.
"All day, I want to sit on your lap, kiss you, and call you baby."
"Oh, how a quiet love can drown out every fear." — Jessica Kanoff
"We loved with a love that was more than love." ― Edgar Allan Poe
"Love is a rebellious bird that nobody can tame." ― Veronica Rossi
"If you were a tear, I would never cry in fear of losing you." – Walt Dizzle
"If I had a flower for every time I thought of you… I could walk through my garden forever." – Alfred, Lord Tennyson.
Real twitter quotes: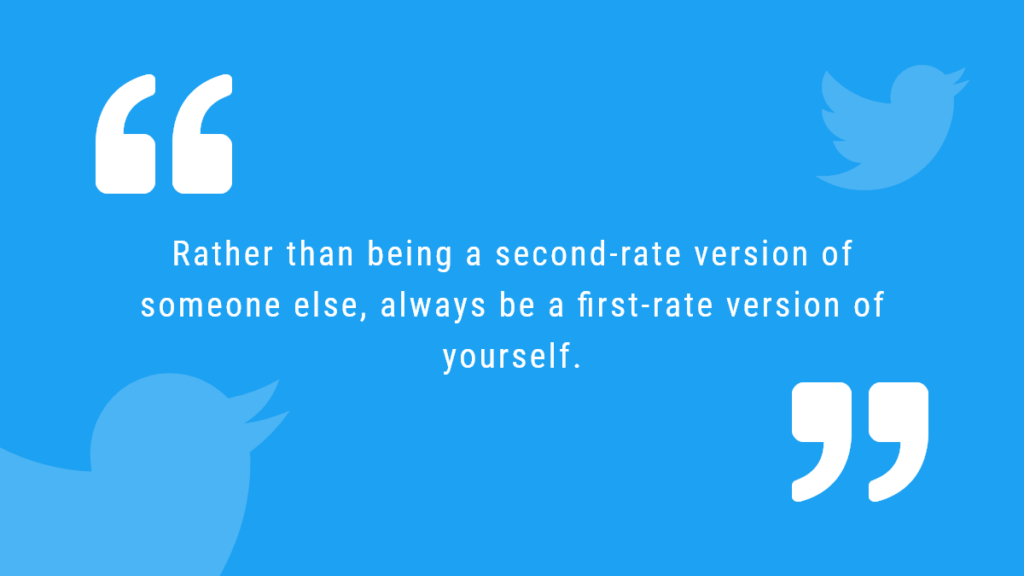 It never gets easier; you simply improve.
"Rather than being a second-rate version of someone else, always be a first-rate version of yourself."
"Be yourself, but always be the best version of yourself."
"Be true to yourself.

This is the first step toward being a better person than you already are. "

"Being who we are is our actual self."
"Share your flaws with others. Share your difficult times with loved ones. Let your true self shine through. It'll either scare away all the false people in your life or inspire them to let go of the phantom of 'perfection finally.'"
"Dare to be who you are, and learn to let go of everything you aren't with grace, and belief in your own uniqueness."
"Being what others want you to be rather than being yourself is one of life's greatest regrets."
"You were born an original. Don't die a copy. "
A Few More Quotes:
"Be yourself, take nothing from anyone, and never let them kill you."
Don't pretend to be what you're not; instead, pretend to be what you want to be. It is not a pretense. It is a journey to self-realization.
"You can power through and make an impact on modern life if you stay true to yourself, faithful to your vision, and true to your own principles."
Your perfect life is the one you're living right now. Respect your own tastes and be genuine to yourself.
"Authenticity is defined by being sincere and true to yourself."
"Be true to yourself. Above all, let who you are, what you believe, and how you express yourself show through in every sentence you write and every item you complete. "
"I am what I am. And only that. At all times. "
"Beauty comes from embracing who you are."
Relatable Twitter quotes: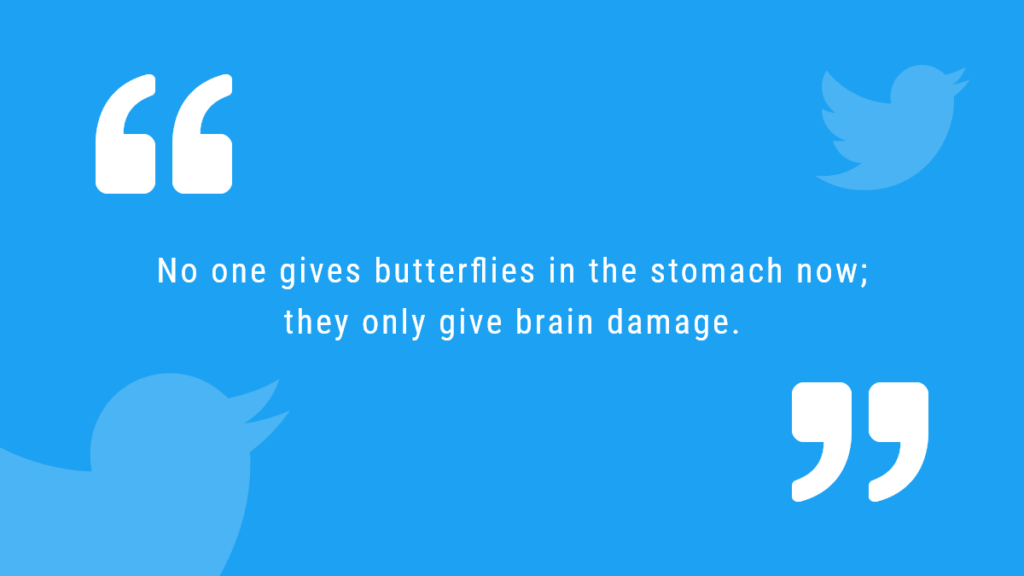 No one now gives butterflies in the stomach; they only give brain damage.
RIP to the opportunities we missed because of shyness and low self-esteem.
Our chemistry is crazy. Nahh!! Your sexual attraction is crazy, and you're projecting fake deep emotions based on lust.
I'm secure, but I know I'm pretty.
People with an "I don't care" attitude may be hurting deep down.
I act okay, but I need more sleep, food, clothes, and shoes deep down!
Schools will have to finish themselves because I'm done. LMFAO.
I saw it coming. I knew it was coming, but my heart couldn't stop trying.
You know you are sad when your TikTok is full of sad, deep tweets and Video To Gif.
I miss being at school and complaining about being at school.
If trying hard doesn't work, try softer.
Do not flirt with me because I will start daydreaming about us.
I've still got some growing to do, and I'll never be afraid to admit that.
A Few More Quotes:
"Overthinking is my cardio."
"I'm not lazy; I'm on energy-saving mode."
"Life is a constant battle between wanting to sleep and wanting to achieve my dreams."
"I pretend to look busy when someone passes by my desk, even if I'm just staring at the screen."
"The best kind of therapy is a long drive and music that speaks to your soul."
"I may be an adult, but I still call my mom for life advice."
"Friday feels like the light at the end of a long, dark tunnel."
"I need a six-month vacation, twice a year."
Twitter quotes about life: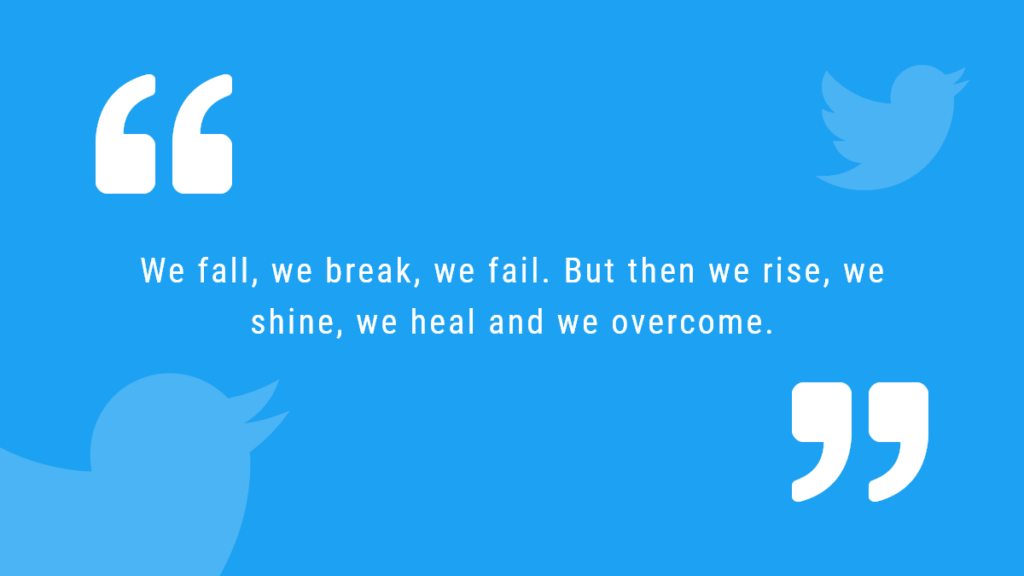 We fall, we break, we fail. But then we rise, we shine, we heal and we overcome.
Sometimes the people you want as part of your story are only meant to be chapters.
Believe it when folks act as though they don't care about you.
Committed to inner peace, growth, self-love, and gratitude.
Looking ahead and preparing is preferable to looking back with regret.
Change is difficult at first, messy in the midst and beautiful in its conclusion.
It's better to have an oops than a what-if.
There is a crack in everything. That's how the light gets in.
You need to forgive. Stop stressing over shitty people.
Do you know what it takes to make a star shine? A shitload of fucking darkness.
Few More Quotes:
Wherever you water the grass, it grows greener.
Don't let someone treat you badly simply because you adore them.
Stop touching the wound to allow it to heal.
If your gut says hmm… that's not it, then it's not it.
They make more moves and fewer announcements.
Be like a flower that survives the rain but uses it to grow.
There is a message in the way someone treats you.
Some people have the appearance of clouds. It's a brighter day once they've vanished.
You win if you keep a positive outlook in a negative scenario.
Flawed and fabulous… because perfect does not exist and normal is boring.
Let it hurt, then let it go.
Cute Twitter quotes: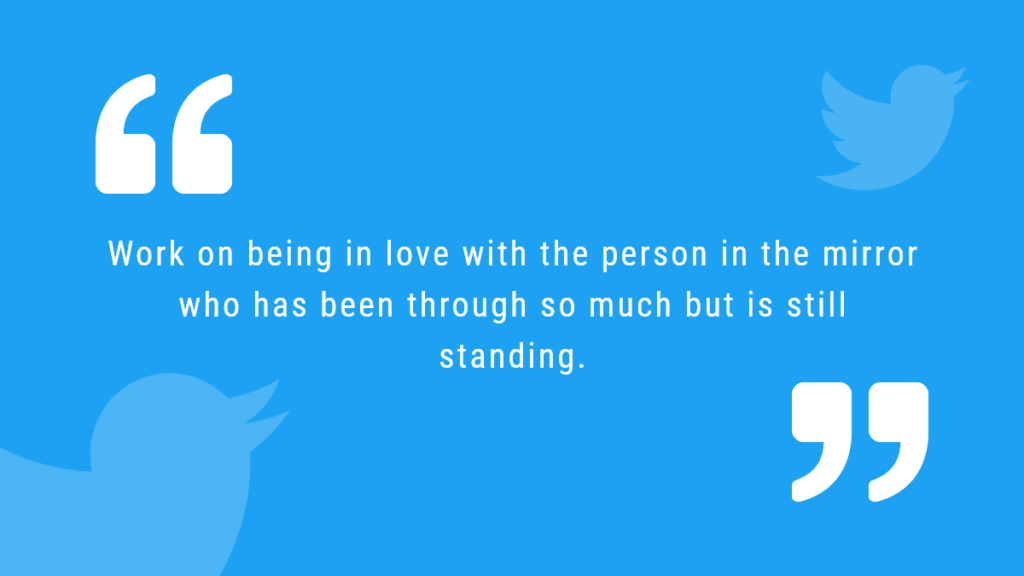 It's okay to take a break.
Perfection is found in accepting your imperfections.
Let me wander with the ones who are tangled in stars and tethered to promise.
I swear I have all my shit together, I just forgot where I put it.
Little by little, day by day, what is meant for you will find its way.
Be proud of your progress.
Do no harm, take no shit.
Work on being in love with the person in the mirror who has been through so much but is still standing.
Once in a while, someone amazing comes along… and that amazing is ME!!
What's come is better than what went.
Be the reason someone smiles.
Let your dreams be your wings.
Don't stop until you are proud.
It is all part of the process.
Don't stop until you are proud.
Cute Twitter Quotes more ideas:
A negative mind will give you a positive life.
Darling, you are magic.
Just be who God made you to be.
Be kind to yourself and share it with the world.
You are what you do, not what you say you'll do.
In a world where you can be anything, be kind.
It's okay, this is just a chapter. It's not your whole story.
Not every day is a good day, and it's okay to have a rough day.
A feeling of being overwhelmed by the many feelings.
Don't worry, the right ones won't leave.
Don't compare yourself to others, they aren't you.
Every journey begins with a single step.
Anything is possible if you've got enough nerve.
Focus on the little things. They are what makes life magic.
Life is too short to wait.
Twitter Quotes to Post Yourself:
"Be yourself; everyone else is already taken." – Oscar Wilde
"Believe in yourself, and you will be unstoppable."
"You are capable of amazing things. Don't doubt your potential."
"Success starts with self-belief and hard work."
"Embrace your uniqueness; it's what makes you special."
"Don't wait for opportunities; create them yourself."
"Be the kind of person you'd like to meet."
"Don't be afraid to stand out; that's where the magic happens."
"You are not a product of your circumstances; you are a product of your decisions."
"The only limit to your success is the one you set for yourself."
"Life is too short to be anything but happy. Choose joy."
"Your thoughts become your reality. Think positive, and positive things will happen."
Some more with self love quotes for yourself:
"I don't need your approval; I'm too busy loving myself."
"Self-love is my favorite kind of romance. Who needs Prince Charming?"
"My self-love game is on point. I'm a walking, talking love story."
"Mirror, mirror on the wall, I love myself, flaws and all."
"I'm so in love with myself that I might just start writing love letters to my reflection."
"Sorry, I can't hear you over the sound of how much I adore myself."
"I don't need a knight in shining armor; I'm my own damn hero."
"Confidence level: Kanye without the Twitter account."
"I'm not arrogant; I'm just well aware of my awesomeness."
"My love for myself is like a fine wine – it gets better with age."
RecurPost allows posting across popular social networks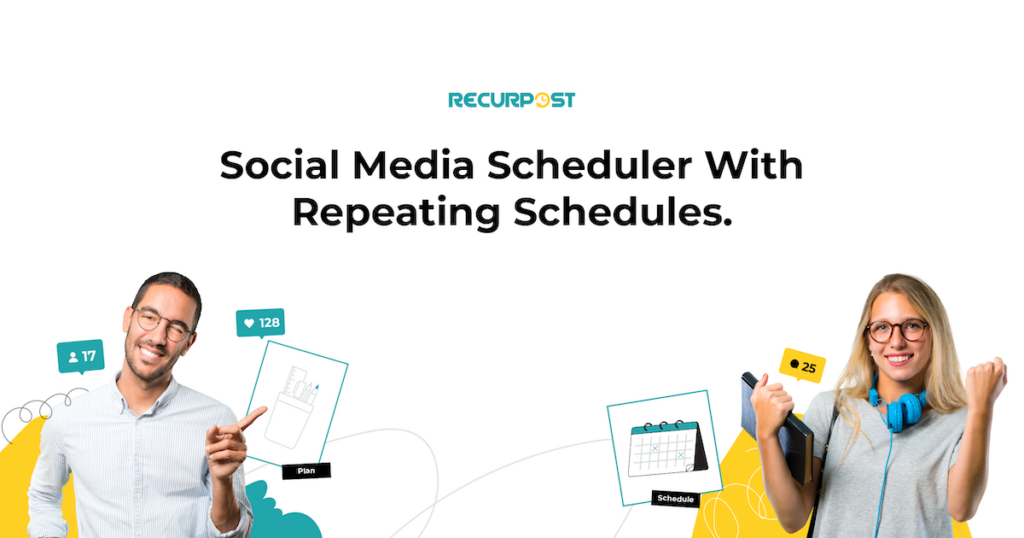 Boost your content's reach with RecurPost, a social media scheduling tool. The tool supports all popular platforms and provides features. It allows you to choose the right audience and the best time for making the highest engagement.
Use RecurPost to schedule Facebook posts on your profiles, pages, and groups. You can increase the engagement of your brand by sharing entertaining posts. It is possible to schedule Instagram posts on your personal and business profiles, including images, stories, and reels.
You can also schedule tweets with RecurPost with variations for posting repeatedly. With RecurPost, you can schedule LinkedIn posts on your personal and company pages to build a network of industry leaders on the professionals' platform.
RecurPost is a robust Pinterest scheduler to brand through the visual platform. RecurPost allows you to schedule Google Business Profile posts with your choice of a call to action button to improve walk-ins and SERP ranking.
Conclusion
Another viral strategy to promote yourself on Twitter is to use "deep tweets" quotes. There are humorous, relatable, and deep tweets about love, life, and friendship all over the internet for inspiration, as you can see in this Twitter quotes blog. Why not post insightful life tweets now if you enjoy reading and contemplating them? Put your thought-provoking, deep tweets in the comments area!
Use RecurPost's social media scheduler to publish deep tweets with social media bulk scheduling ahead of time, determine the best time to post on Twitter, provide insights into your audience and top-performing pieces, and much more. Sign up now to begin your 14-day free trial. Click here to find out more.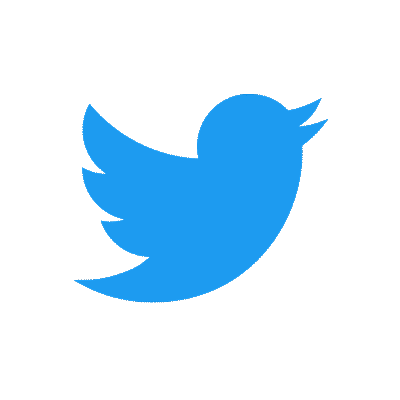 Pick your favourite Twitter quote now!
Do not forget to schedule your tweets with RecurPost for creative additions and higher reach.
Frequently Asked Questions
What are some deep tweets aesthetic quotes from Twitter?
Here are some quotes below:
-The moment you start focusing on yourself, things start falling into the piece.
-Listen to the silence. It tells the truth.
-The star nodded, the ocean agreed, the flowers chorused, rising again.
-Sometimes reality scares more than nightmares.
-Your heart knows your truth.
-Sunsets and self-love will save your soul.
-Believe your heart; it knows where it will bloom.
-Some broken hearts, when fixed, become unbreakable.
How to Quote Tweets from the Twitter App?
Follow these steps to tweet:
– Start the Twitter app, sign in to your account, and then select a tweet to quote.
– Tap the "Retweet" icon within this tweet.
– Tap Quote Tweet from the option that appears at the bottom of the phone screen.
– You've been redirected to a new screen. You've chosen to quote the tweet above, so type your desired response.
– To submit the quote tweet, hit "Retweet" in the upper-right corner of the screen once you've finished typing.
How do I post a tweet, reply to a tweet, retweet, and like a tweet?
To post a tweet
– At the top right of the screen, tap the Tweet icon. This will open the new Tweet compose box.
– Tap "Tweet" after you've finished typing your message.
– The message will appear on your Twitter profile as well as on your followers' home timelines.
To reply, retweet, or like a tweet:
– In your home timeline, find the tweet you want to respond to.
– You can reply, retweet, or like a tweet by clicking the buttons at the bottom of it.
What to write about the Family Twitter Quotes?
A few quote ideas
– Little moments, BIG memories.
– FAMILY: where life begins and love never ends.
– Forever and always, no matter what!
– Always better together.
– This is US: Our life, our story, our home.
What Is a Quote Tweet?
You are not restricted to sharing your tweets on Twitter. Retweeting allows you to share other people's tweets. A retweet is when you share someone else's tweet on your Twitter feed, usually so that others (your followers) can see it. Retweets containing comments are commonly referred to as "quote tweets."
What are some famous love quotes?
 -Do not pity the dead, Harry. Pity the living, and, above all, those who live without love.
-It is impossible to manufacture or imitate love.
-Family… Whatever yeh say, blood is important…

What are some of the nice tweets to post on Twitter?
Here are some nice and positive tweets that you can post on Twitter to spread joy and positivity:
1. Start your day with a smile and let positivity guide your way!
2. Kindness is free, so sprinkle it everywhere you go!
3. Believe in yourself, and there's nothing you can't achieve!
4. Life is a beautiful journey filled with ups and downs. Embrace every moment and cherish the memories.
5. Success is not about reaching the destination; it's about enjoying the journey.
6. A small act of kindness can make someone's day brighter. Let's all be the reason someone smiles today!

What are some best Twitter quotes in 2023?
Here are some of the best quotes that you can use in 2023:
– Embrace the future with open arms and a heart full of hope
– In a world of endless noise, let your kindness and compassion be the loudest.
– Success is a journey, not a destination. Enjoy the ride and celebrate every step forward.
– Empower each other, lift each other, and let's build a stronger, united community.
– Life is too short to waste on negativity. Surround yourself with people who uplift you.
– I'm not clumsy; I'm just on a mission to single-handedly test gravity.
– I speak fluent emoji and sarcasm.
– My life is like a romantic comedy, minus the romance and the comedy.

What are some meaningful tweets ?
Here are some meaningful tweet ideas:
– In a world full of noise, take time to listen to your heart and find your true purpose.
– Kindness costs nothing but has the power to change everything. Let's spread love and compassion today.
– Let go of the past; it doesn't define your future. Today is a blank canvas – paint it with hope and determination.
– Challenges are opportunities in disguise. Embrace them, learn from them, and grow stronger.
– Be a fountain of kindness, positivity, and love in a world that often thirsts for it.
– Don't wait for the perfect moment; create it. Start today to build the life you desire.

What are some short Twitter quotes ?
Here are some short Twitter quotes :
– "Dream big, work hard, achieve more. #Success"
– "Be kind, always. #SpreadLove
– "Embrace the journey. #LifeLessons"
– "Smile, it's contagious! 😊 #PositiveVibes"
– "Love yourself first. #SelfCare"
– "Chase your dreams fearlessly. #DreamBig"
– "Make today count. #CarpeDiem"
– "Focus on the positive. #Gratitude"
– "Stay curious, stay inspired. #LearnGrow"
– "Be the change you wish to see. #BeTheChange"
What are some Famous Twitter quotes ?
Here are some famous quotes that have been widely shared on Twitter:
– "Be yourself; everyone else is already taken." – Oscar Wilde
– "The only way to do great work is to love what you do." – Steve Jobs
– "In three words, I can sum up everything I've learned about life: it goes on." – Robert Frost
– "The future belongs to those who believe in the beauty of their dreams." – Eleanor Roosevelt
– "Be the change that you wish to see in the world." – Mahatma Gandhi
– "The only limit to our realization of tomorrow will be our doubts of today." – Franklin D. Roosevelt
– "Success is not final, failure is not fatal: It is the courage to continue that counts." – Winston Churchill
– "Life is what happens when you're busy making other plans." – John Lennon
– "The only thing we have to fear is fear itself." – Franklin D. Roosevelt
– "Two roads diverged in a wood, and I—I took the one less traveled by, And that has made all the difference." –
What are some cold hearted Twitter Quotes ?
Here are some cold hearted straight up tweet quotes:
– "Sorry, I'm not here to sugarcoat anything. Truth hurts."
– "If you can't handle my honesty, then you can't handle me."
– "Cut the fake smiles and shallow conversations. I prefer genuine and meaningful connections."
– "I'm not heartless; I'm just smarter with my emotions."
– "I'm not here to please anyone. I'm here to be myself."
– "No time for liars and manipulators. I see right through the BS."
– "Be real or be gone. I'm done with the fakeness."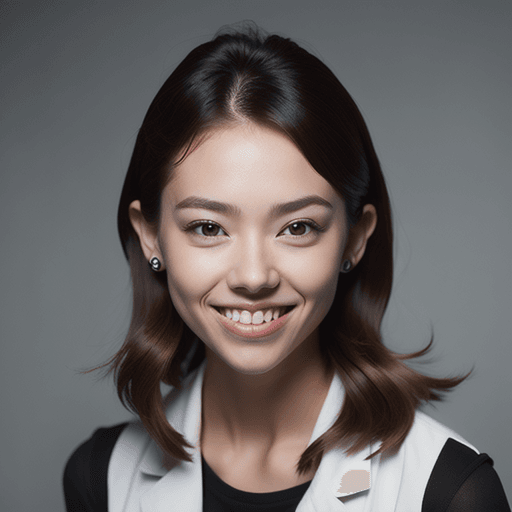 Debbie Moran is a Digital marketing strategist with 5+ years of experience producing advertising for brands and helping leaders showcase their brand to the correct audience. She has been a part of RecurPost since 2019 and handles all the activities required to grow our brand's online presence.