The world of social media design is insane! There are limitless options to choose from. Something always better than the other. Not to mention, it is crowded out there. Brands, influencers, professionals, marketers, and many more play their cards regularly on these platforms.
This is essential because social media has continued to be the most cost-effective domain to promote your business. However, with the amount of competition in the marketplace, diligent planning is required for your social media post design to stand out. You should also think of using a social media scheduler to create consistent posting schedules that will make your feed unique.
It really does pay to use eye-catching colors, animated images, and consistent branding in your social media design. But all of this can be navigated through a potent social media marketing strategy that symbolizes the strength of your company.
Since being creative with social media design is important and also difficult to maintain every time, we have compiled a list of 33 eye-catchy social media post design ideas that can be used for brand promotion.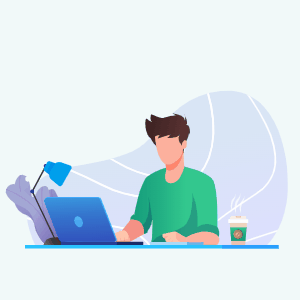 Streamline your social media content planning!
RecurPost's calendar feature lets you make the most of your post ideas.
33 eye-catchy social media post design ideas
Before Your Start Your Social Media Design
Before you actually get started with your creative social media post design, you should follow these steps:
1. Plan your entire social media design strategy
The very first step in social media design is to develop your strategy. Your design is essentially an attempt to enhance your content, improving the messages that you want put across. Hence, you must first create a solid messaging strategy if you want it to perform well. For this you can begin by evaluating your audiences, pick the best platform to reach them, and evaluate the types of content that work best on those audiences.
2. List all your design elements and schedule them
Once you have a clear idea about your audience and all the channels you will be using to reach them, you can begin creating a design pipeline with a series of briefs for your social media creative design. This design plan along with a well planned content calendar will be your key to success throughout the design process.
3. Maintain references for content sizes and dimensions for each social media platform
Any designer should have references for content sizes and dimensions. All of this will allow you to size your canvases quickly and adapt your designs across multiple platforms. Also, social media sizes keep changing regularly and therefore you should keep a frequent check on them.
9 Social Media Design Tips to Boost Your Visual Strategy
Social media graphic design is an extremely crucial part of your social media design strategy. Graphics would compel users to respond in a better manner. Here are tips to boost your visual strategy:
1. Optimize images for all social networks
If you want a strong social media presence, you will have to keep posting across multiple social media networks like Facebook, Twitter, Instagram, Pinterest, and LinkedIn. For each platform, there are different dimensions and photo specs that have to be followed. To make your social media post design ideas more standard, you must follow these dimensional requirements.
2. Add a logo in your profile image
Using your logo as your profile cover is a great idea. You can feel free to get creative and design a variation of your logo. But keep in mind that your audience should immediately be able to recognize your brand when they see your profile logo.
3. Your profile photo and cover image should be in sync
On an additional note, you should think of having profile images and cover images that compliment each other well. They should look synced and not abrupt. The sync can be via color, text, imagery, mood, or text. You can also apply filters to both photos for a harmonized look.
4. Pick a consistent style for images
When you think of social media post design ideas, you should think of picking images that are consistent and also consistent with your brand. To develop this pattern, you can think of what your audience would like to view and what product you want to sell.
5. Make use of consistent branding
If you want to build solid brand recognition and success, you should stick with consistent branding. It can be achieved by using the same fonts, colors, or images in your social media designs.
6. Try to create a good variety of valuable content
When you think of posting quality and sharable content, you should think of key aspects like value and variety. These make for great social media post ideas. Never restrict your posts to one or two templates and make sure that whatever you post is relevant and adds value to your site and for your users.
7. Form templates for consistent content
You can create templates in advance so that you have consistency across and within all your social media pages. With these templates, you can simply add in images whenever you have them and post without much effort.
8. Make your images shareable
You should make sure that it is easy for users to share, pin, tweet, and post images from your website. For this, you can include share buttons with recognizable social media icons. When users share these images, they will reach new users and increase your brand's awareness as well as recognition.
9. Make sure that the graphics link back to your website
When you think of social media post ideas for business, you should always make sure that whatever graphics you post on your social media or your website, they should always link back to your website. Algorithms on Google have high regards for unique content that links to a website, shooting your site's rank up in the search engine.
7 Free Social Media Design Tools to Create Attractive Posts
If you have been looking to create the perfect social media design, these tools will help you do it easily:
Pablo.

Canva.

Wepik.

Pixlr.

Easel.ly.

Piktochart.

PicMonkey.
How to schedule your social media posts with RecurPost
You have create the most amazing social media graphic design but you are unsure of how to capitalize on it in the best manner? Use a social media scheduler like RecurPost to auto-schedule your social media posts. This will make your job easier and increase your chances at success. Here are the steps to follow for scheduling social media posts:
Log into your account or Signup if you don't already have one on RecurPost homepage.

After logging in, you will enter the dashboard where you will see options to conduct multiple actions for scheduling social media updates.

On the left-hand side of your screen, you will see a panel where you can add your social media accounts. Click on the one that says "Add".

A window will pop on your screen with options to add accounts from multiple social networks. Take your pick and fulfill all the requirements to connect your account with RecurPost.

Once you are done connecting your account, it will get listed in the panel. Choose that account. Then, from the dashboard, select the option that says "Write a post" from the one-off post category. (pick from recurring post if you want to create repeating schedules)

A window will appear on your screen wherein you have to pick the social accounts that you want to post on. Add in your post's description along with the media, hashtags, and emojis. You will have the option of customizing it for each platform.

Once your post is all designed, click on "Post now" if you want to post immediately. Or click on "schedule for later" and choose your preferred date and time.

Voila! You are done! Happy scheduling.
33 eye-catchy social media post design ideas
1. Run contests or giveaways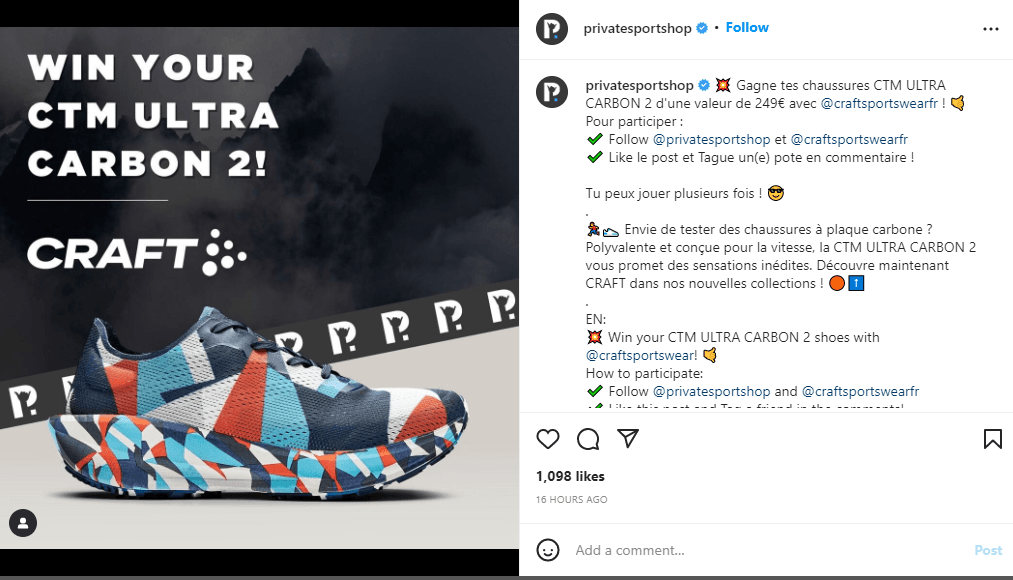 We don't know if you realize the power of the word "free" among people. They love it immensely and would go to great extents to attain it.
You can run occasional contests on your feed and have a tremendous impact on your social media followers. It can drive crazy engagement numbers.
Your comments section will be flooded like never before! Trust us on this one!
Here is what a great Instagram contest would look like:
2. Play host to an AMA session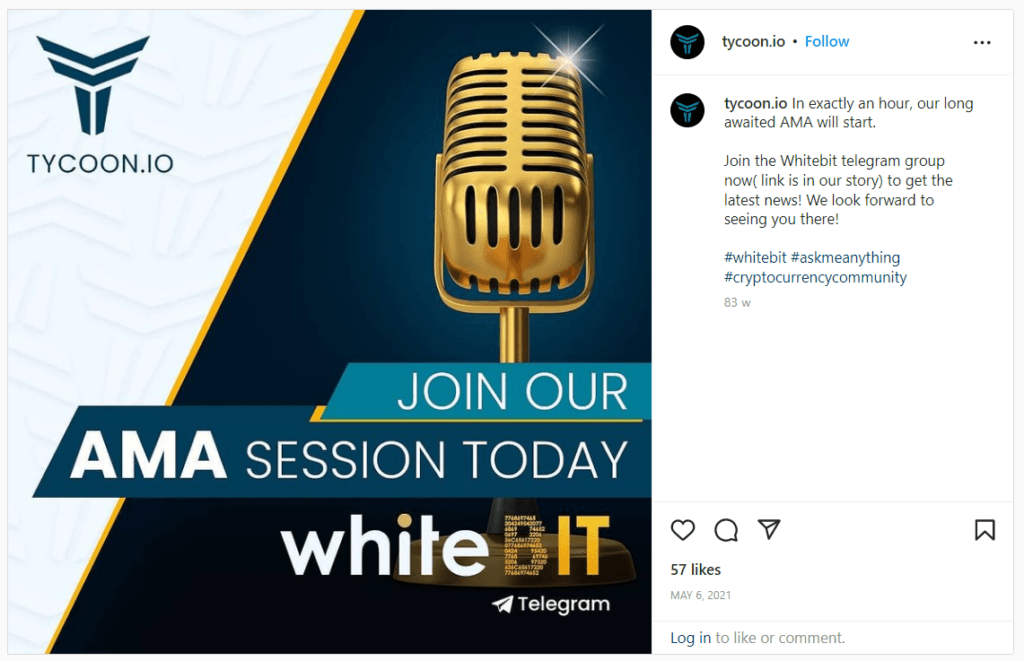 Ask me anything sessions are one of the hottest social media trends these days! It gives you a great opportunity to engage with your audience and for them to get to know you. AMA's are question-answer sessions in essence where your followers can gain insight into your experiences, knowledge, and thoughts.
A session of this kind is a great idea for social media marketing design because it allows you to show your personal side and create brand awareness without being too pushy.
3. Don't hold back on pinning content or curating it
This simply involves sharing the content that has been posted by others. A lot of times, the things you want to convey have already been written and posted by others in your niche. So, instead of creating repetitive content, you can simply share that and tag the originator. You can tweak it into your choice of social media graphic design of course.
4. Share your blog posts
If your business has an active blog, the best way to capitalize on it is to share your pieces on your social media handles. The best part about this is that the content is already relevant to your business because it is written by you. All you really got to do is figure out the best time to post on social media and choose a social media post design template to go forward with.
5. Make bite-sized videos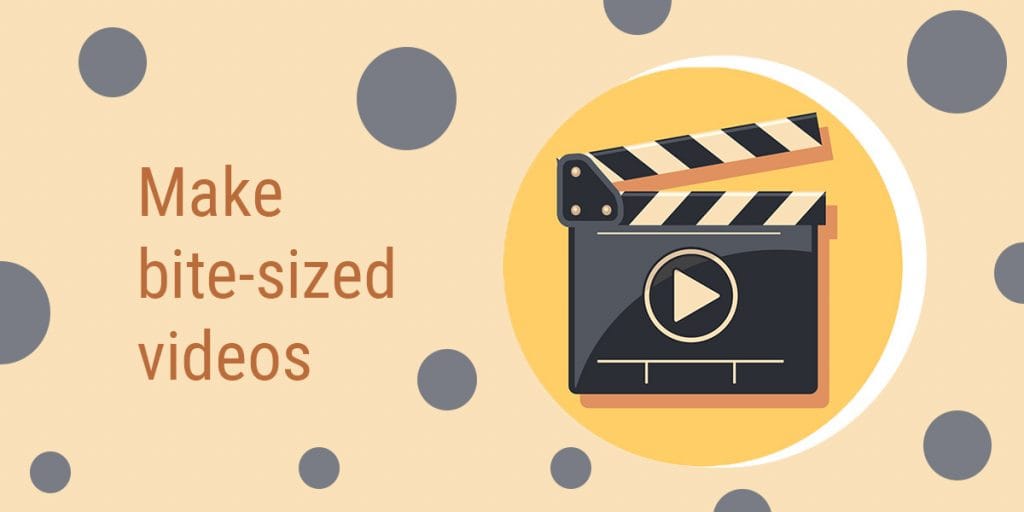 We cannot emphasize enough on the influence of video marketing on the current audience trends. As per studies, video content gets twice the amount of shares bagged by plain text or videos and hence, brands should consider incorporating videos in their social media design ideas. Bite-sized videos are just about perfect because they require minimal effort in making, editing, and sharing.
6. Repurpose old content
If you are someone who designs content on a regular basis, you would know of the amount of planning, effort, and time taken to create a single piece. With that many resources going in, you would want to get as much benefit as you can reap out of that content piece.
So, what you can do is, take excerpts from blogs or videos made by you and create a social media content design for them. This way you repurpose every content piece produced by you. You can use social media scheduling tools like RecurPost for content repurposing. It is a great tool if you want a single-stop solution for all your content management needs with great features like social media bulk scheduling, white label reports, social calendar, etc.
7. Collaborate with other brands
Co-marketing is an excellent idea if you want increased exposure for your content. You can partner with another brand with an audience base that would benefit you and make a social media content piece together. These can be brands or marketing influencers. Social media platforms are ideal for co-marketing because it is extremely easy to collaborate on them.
Here's how Starbucks collaborated with Spotify:
8. Share industry updates
News articles are likely to get more shares than any other type of content. People will relate immediately and start sharing with their groups to spread awareness about a topic or issue. You can prepare a list of your industry's news sources and begin following them. You can share updates posted by them as and when they come.
9. Take audience polls
Another great way to keep the engagement going? Take audience polls on questions that you think might interest them. You can make them feel involved and valued by asking for their opinions on the topics your brand should write on. A great social media design is one that creates traction. What better way to do that than asking questions that spur conversations?
10. Add customer reviews and testimonials
It is a very legit way to build trust in your brand. You can incorporate customer reviews or testimonials in your content marketing strategy to build credibility for your brand. You can do this by retweeting their kind posts or creating a social media graphic with their testimonials placed directly on it. Always include their name or social account handle!
Here is how Recurpost gets this right:
View this post on Instagram
11. Make your social media design interesting with Memes or GIFs
A very easy choice of content category! Memes and GIFs spice up your content feed almost instantly and create an element of interest in your social media design. Users find it irresistible to respond to posts of this kind. Many companies have successfully capitalized on these for their product or brand promotion. They are bound to receive a twofold amount of likes or retweets compared to other social media content. If you know How to save a Gif, you have more power to make your social media design grow up.
12. Go live every once in a while
Live videos can be fairly compelling and commanding. As a matter of fact, the amount of time spent by users while watching live videos is three times of what they would spend watching pre-recorded content. It doesn't matter where you record your question-answer sessions or vlogs at, real-time talking to your users will establish a personal connection.
13. Interview relevant influencers or professionals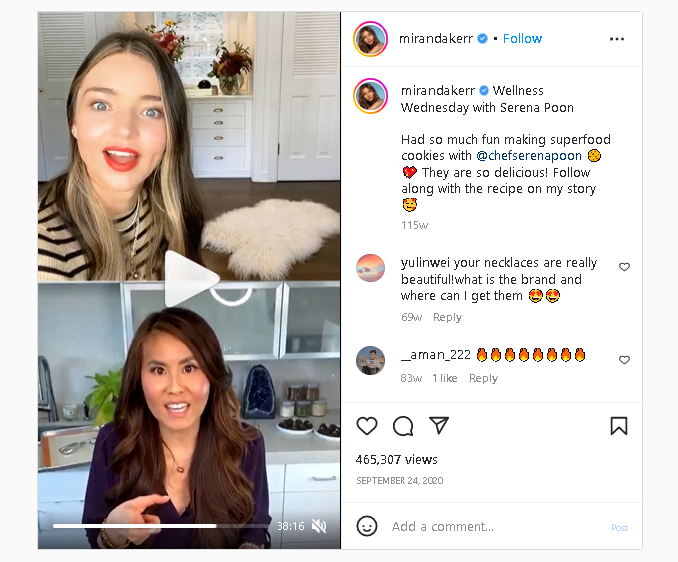 It is easier than ever to conduct interviews via social media platforms. You can conduct an interview involving a personality that is relevant to your industry and serve some insights to your audience. You can do this with Twitter or Facebook live and it makes up for a great combination of education and entertainment. Such interviews could be highly relatable for your audience since they would be "raw" or unfiltered in nature. Thus, when you develop your strategy for social media, consider adding this technique to it.
14. Tap into the power of trending topics
Even the best of creatives run out of ideas for social media design all the time. But they heroically tackle such blocks by going with whatever's trending on Twitter or Facebook. That's right, simply pick a topic or event that has already stirred up waves on social media, incorporate that into your brand's design template for social media posts, and voila! Avoid using topics that could lead to negative PR or stir problems on social media platforms. Try playing it safe.
15. Ask your followers to tag their friends
Tag-a-friend posts are absolutely amazing because they bring out responses from your followers and also new potential followers. It is extremely easy to carry out, all you have to do is ask your followers to @ a friend of theirs on your post. Not every post requires it of course. But it is a great social media design idea to create engagement on posts that would otherwise not receive much.
16. Short tips or advice
You can share a few quick tips and advice on topics that you think would be relevant instead of long, detailed guides. These can come in handy for your followers anytime they seek help. You can simply give a name to that category and put all your quick but important pieces of advice in it.
17. Tutorials and How-to guides
Excellent idea for educational content! People love some tutorials and how-to guides on their favorite topics. Yes, articles and blogs can also help you with these but the way you would be able to do it with social media is simply amazing. You can pick ideas that you would be able to present in less than a minute. Make short motion graphics for social media and present them to your audience.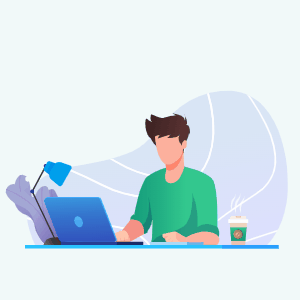 Streamline your social media content planning!
RecurPost's calendar feature lets you make the most of your post ideas.
18. Holiday based posts
Holidays are always a huge deal for all social media users. In fact, Holiday marketing churns huge revenue figures among other types of marketing. You can share the spirit with them by focusing on a holiday-related post. It does not matter what content category you choose, be it blogs, articles, images, or videos, your audience will appreciate the fact that your business gets excited about the holidays too. Don't want to spend time creating a social media graphic? Just go on and choose from free stock images. Do whatever fits your convenience.
19. Share insights from company events
You can always have photos that depict your company's culture but sharing photos from events carried out by your company can take it a notch up. Let's say your business is holding a charity event or fundraiser, you can share photos of that with your audience to raise awareness about it.
20. Run social media ads
Of course, you should not overdo it with deals or offers for your audience, but running ads via your social media platforms can bring in handsome returns. The best part about running them through social media is that they would be easy to track. Facebook's ad platform provides an abundance of analytical information that would help you understand your audience. So, choose an enticing social media ads design and lay your offers or exclusive coupon codes there for the audience to enjoy.
21. Always pay attention to what your followers say
Social media is a two-way street and it should always be a conversation between brands and their followers. Every user's time is highly valuable and therefore taking time to respond to each of their posts will make them feel valued.
22. Share BTS videos
You know what's super authentic and super interesting? BTS videos! People love watching these because they give them the feel of something that's real and normal just as they are. Share snapshots of regular office hours or preparation for a meeting or event. When the audience sees that your employees have fun, they will see what your company stands for.
23. Share your achievements
Every brand has milestones that they achieve. It is a good idea to share the joy with your followers and make them feel the excitement that your brand does. Your brand's growth can be tracked by them through your social media posts. You can give them updates on sales records, new hires, featured publications, etc.
24. Provide links to free educational content
One, people love educational content. Two, people love stuff that's free. So, what you have to do is provide links to resources that they can access at no cost. You can form a content bundle or an infographic that can be downloaded for them to refer to.
25. Share a podcast episode
Reading or skimming through content can get tiring. You can give your audience a break from their hectic routines and share an episode from a podcast. You can also have your own podcast of course. Just select a social media design for it and choose topics you think would interest your audience. Start releasing planned episodes and see how the traffic comes in.
26. Hiring updates
A huge chunk of people are always looking for a great job opportunity. They are literally always on the hunt. So, if there is an opening or if your team is expanding, share the news as an update on your social media with brief details. It is likely to get a lot of shares.
27. Image scrambles
This one can drive your audience insane! Image scrambles are zoomed in or scrambled up images that ask your audience to guess what it is. People will stop and see while scrolling through their feed when you upload these. It will drive good engagement numbers.
28. Quotes that inspire
A very common, yet very effective social media design idea for posting. You can avoid being cheesy here by picking industry leaders that you think will inspire your audience. Find quotes or testimonials that you think will be relatable and share it with your audience.
29. Answer commonly asked questions
There is a huge section of FAQs on every company page. You can make a social media post out of it. If there is a question that comes your way every now and then, you can put it up as a post and give an answer to it. This will be serving a big group of audience since it would be a commonly asked question.
30. Share infographics
This content type is an excellent way to translate educational content in a visually appealing manner. Even boring statistics can be made appealing through infographics. You can create your own or share a curate one, your audience is going to love it either way.
31. "On this day in the history" Posts
How this works is, you need to pick an event or happening in your town or city on a specific date and share it with your audience through a social media post. National days posts are also a good idea. You can go through the list of all the national days (there are tons of these) and pick one that falls on the date you want to post on.
32. Promoting sign-up links
If you are hosting a webinar or a demon and you want your audience to attend it, you can share its link through a social media post and ask them to sign-up through it. This will make it easy for them to locate and register for those.
33. Carry out a Twitter chat
A Twitter chat is a conversation around one unique hashtag. You design a hashtag and release it for conversations to follow. It will allow you to follow the discussion as well as participate in it. These chats are recurring in nature and are generally based on specific topics to connect with people regularly with related interests.
C

onclusion

Sticking to a single content type for your social media feed design is a sin. Therefore, your social feed should never feel like a blatant business page. The tips above will help you ideate different posts for your content feed. If it gets overwhelming to create a huge pool of content and manage it, you can always opt for a social media scheduling tool.

RecurPost assists you in improving your brand engagement on multiple platforms. It allows you to schedule Instagram posts on your personal and business profiles to entertain your audience with images, stories, and reels. You can schedule Facebook posts on your profiles, business pages, and groups.

To extend your brand reach by connecting with business leaders globally, you can schedule LinkedIn posts on profiles and business pages. You can schedule tweets to build a Twitter community and connect with people relevant to your business. Take advantage of RecurPost, a Pinterest scheduler to schedule pins on your product images and services-related infographics.

RecurPost is among the few social media tools that help you to schedule Google Business Profile posts with your chosen call to action button to promote your brand locally.

RecurPost would be a great choice owing to its high-value plans, reasonable RecurPost pricing, and 14-day free trial offer. You can learn more about how it can help you with your content scheduling needs and sort your life as a content manager. All of this makes it one of the perfect mavsocial alternatives and free Hootsuite alternatives in the market.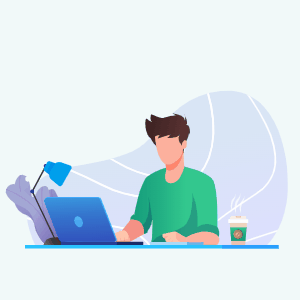 Streamline your social media content planning!
RecurPost's calendar feature lets you make the most of your post ideas.
Frequently Asked Questions
1. Why is social media design important?
If you have a good social media graphic design, you will be able to increase your brand recognition and connect your target audience with your business. Getting good social media visuals will attract more customers and increase your followers.
2. What are some social media post ideas for graphics designers?
Here are some tips that one should keep in mind for designing graphics for social media:
Set a clear goal for visuals
Pick the right colors
Use powerful text
Make use of correct typography
Using a good contrast is important
Include the brand identity in designs
3. How do you become a social media designer?
If you want to be a good social media designer, you must have a degree in graphic design along with good creative skills. You should also be a good communicator and have an inclination towards marketing.
4. What do you call social media graphics?
Social media graphics can be explained as the visual component of any social media post. These are usually in the form of images, gifs, and video. 
5. What is the best way to design social media posts?
Here are some tips to design social media posts:
Aim at consistency
Make use of colors to resonate with your brand identity
Use social media design templates
Rely on creative professionals
Follow the best practices for design
Make your design suitable to the social network you choose.
6. What are some essential points to consider when designing a social media marketing post?
Here are some simple and essential points to consider when designing a social media marketing post:
1. Define the purpose of the post.
2. Use eye-catching images, videos, or graphics that are relevant to your message and resonate with your target audience.
3. Keep the text short, simple, and to the point. Use compelling language to grab attention quickly.
4. Include a clear CTA to encourage the audience
5. Ensure your brand logo and colors are prominent.
6. Design posts that look good and are easily readable on mobile devices.
7. Maintain a consistent visual style and tone across your posts to establish a cohesive brand image.
7. Types of social media post design ?
Here are some types of social media post designs in simple words:
– Image post
– Video post
– Infographic Post
– Quote Post
– GIF Post
– Poll/Question Post
– Behind-the-Scenes Post
8. What are some product post design ideas for social media ?
Here are some simple product post design ideas for social media:
– Product Showcase: Share a clear image of your product's best features.
– Before-and-After: Display the transformation your product provides.
– Limited-Time Offers: Create urgency with time-sensitive deals.
– Video Demonstrations: Use short videos to showcase how the product works.
– Unboxing Experience: Reveal the excitement of unpacking your product.
– Product Comparisons: Compare your product's advantages against competitors.
– Behind-the-Scenes: Give a sneak peek into the product creation process.
9. what are some social media design examples ?
Social media design refers to the visual and creative elements used to communicate messages effectively on social media platforms. Here are some social media design examples in simple words:
– Eye-catching image posts with compelling captions.
– Short and engaging video content for stories and feeds.
– Infographics presenting information in a visually appealing way.
– Memes or GIFs to add humor and relatability to posts.
– Branded templates for consistent visual identity.

10. What are some informative post design ideas ?
Here are some of the ideas you can follow:
– Infographics: Present data and information in a visually appealing and easy-to-understand format.
– How-to Guides: Create step-by-step guides with images or videos to teach a skill or process.
– Explainer Videos: Use simple animations or visuals to clarify complex topics or concepts.
– Comparative Charts: Display comparisons between products, services, or options.
– Q&A Sessions: Address common questions from your audience in a post.
– Historical Timelines: Show the evolution or history of a topic over time.
– Industry Insights: Share expert insights or trends within your industry.
11. What are some business social media post design ideas ?
Here's are business social media post design ideas:
– Design: Create a nice picture with a customer's positive feedback.
– Image: Add a photo of the customer or something related to your business.
– Testimonial Text: Feature a short quote praising your product or service.
– Branding: Include your company logo or brand colors.
– Call-to-Action (CTA): Invite others to try your product or service.
12. How to make eye catching social media posts ?
Here's how to make eye-catching social media posts:
– Visual Appeal: Use high-quality images or videos that are clear and visually appealing.
– Bold Colors: Use vibrant and eye-catching colors to make your posts stand out.
– Clear Message: Keep your message concise and easy to understand.
– Compelling Headlines: Use attention-grabbing headlines to entice viewers to read further.
– Consistent Branding: Use consistent fonts, colors, and style to reinforce your brand identity.
– Use White Space: Avoid clutter and leave enough white space to enhance readability.
– Embrace Creativity: Experiment with creative layouts, unique angles, and different formats.
13. How to design content for Social media ?
Designing content for social media can be broken down into simple steps:
– Understand your audience.
– Setting clear goals by defining the purpose of your content.
– Use eye-catching visuals by posting high-quality images, videos, or graphics that grabs attention.
– Make the message clear and understandable.
– Maintain a cohesive visual style and tone across all your posts for brand recognition.
– Make sure your content looks good on devices.
– Include a Call-to-Action.
14. What are some branding post design ideas ?
Branding post design refers to creating visual content that reinforces a brand's identity and messaging. Here are some key elements to consider when designing branding posts:
– Use the brand's primary colors consistently to create recognition and association.
– Stick to the brand's chosen fonts for a cohesive and consistent look.
– Establish a unique visual style that aligns with the brand's personality and target audience.
– Organize the content in a way that guides the viewer's attention to key elements.
– Incorporate branded icons, patterns, or other elements to enhance recognition.
– Include a clear CTA that aligns with the brand's goals for the post.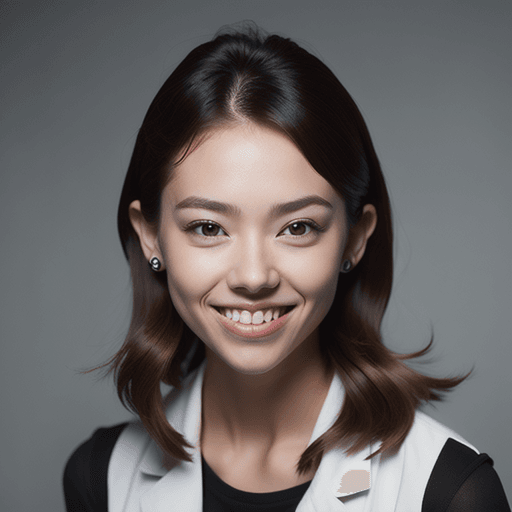 Debbie Moran is a Digital marketing strategist with 5+ years of experience producing advertising for brands and helping leaders showcase their brand to the correct audience. She has been a part of RecurPost since 2019 and handles all the activities required to grow our brand's online presence.