Managing an Instagram account for your brand is no easy task. It is a constant juggle between creating new Instagram post ideas, creating creative content, and engaging with your audience. To create a great content marketing strategy, you need to know what to post on Instagram using social media scheduler and also the best and worst times to post on Instagram. It is not necessary to stop doing what's already working for you, but exploring new ideas to post is always a good idea on a platform like Instagram.
Thus, whether you are an Instagram influencer or a business, below are some great ideas that you can utilize to schedule Instagram posts and fill up your content calendar.
35 Instagram post ideas for 2023
Let's see all of the above categories one by one.
Instagram Post Ideas For Businesses

1. A clever idea or action step
When people scroll through Instagram, they also look for inspiration besides humor. People seek inspiration through social media, whether for their homes, business, children, or personal life. So share some ideas, actionable steps, and life hacks that your audience can relate to & schedule them in bulk without fearing missing out on content using social media bulk scheduling.
2. How-to videos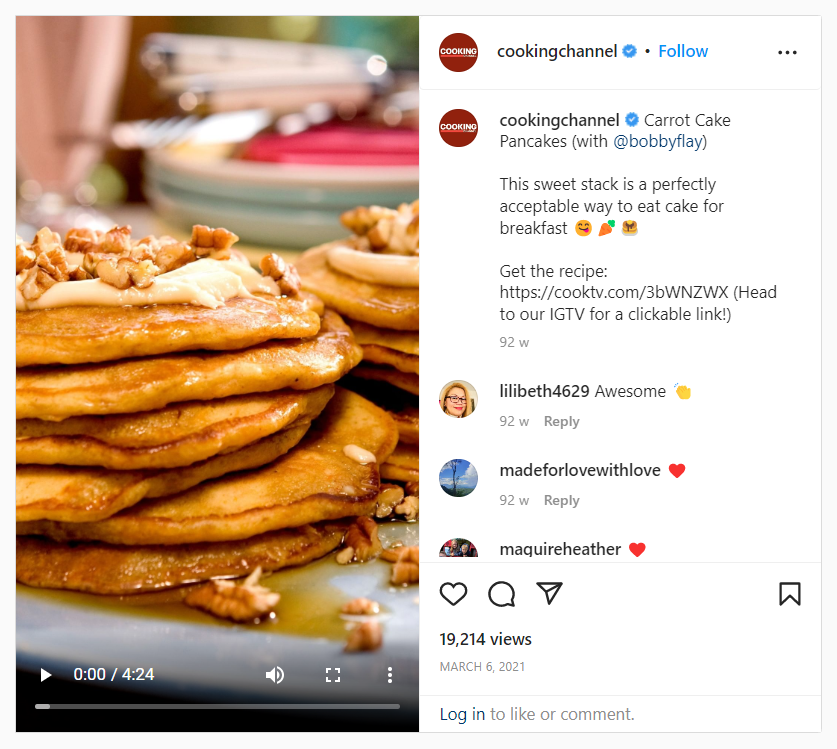 Share the knowledge that you hold in the form of how-to videos. Even the simplest videos in such form gain huge engagement on Instagram. You can also show people how to use your products in different ways. This doesn't have to be ground-breaking, businesses are getting massive interaction on simple videos such as how to use their filter coffee machine.
3. Share a sneak peek / WIP post
People really enjoy getting a look at what you're working on. Creating hype and anticipation by showing sneak peeks of your upcoming project can generate excitement for your business. You can also ask their opinion which will motivate them to comment and engage with your post.
4. Talk about your recent or past projects
Worked on an awesome project recently or in the near past? Show it to your audience and speak how it mattered it you as a business. Share bits and pieces of your work in an Instagram post and point people to a blog post with a more in-depth look at your process and finished product.
5. Do a countdown
This can be included in your Instagram story ideas. If you are going to launch a product or conduct an event in the upcoming few days, doing a countdown is a great way to hook your audience and get them excited about what's going to come.
6. Share blog posts
When you are running an Instagram account for your business, your first objective should be to bring people to your website from your Instagram profile. So don't let your efforts go unnoticed and point people to your website by sharing blogs on Instagram posts.
7. Show your workspace
Share videos of your workspace and show people where and how you work. Make videos of how your products are prepared or how you deliver your services and upload them on your Instagram feed. It will create a personal touch and your audience will feel that they are a part of the process.
8. Share your story
Starting a business is difficult and maintaining it is even more challenging. You might definitely have encountered a lot of hurdles and gone through tough times that made you reach where you are today. Share your Instagram story ideas with your audience to connect with them on a personal level and build strong relationships.
Instagram Post Ideas For Artists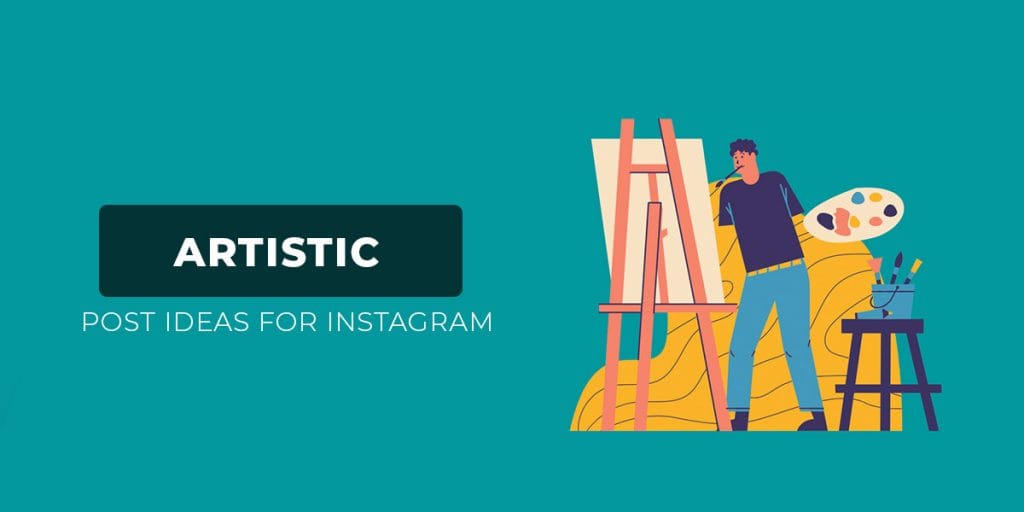 9. Work-in-progress shots
The beauty of an artwork lies in all the aspects of its making. Thus, make it a habit to take pictures of your work at all stages. Even non-artists find them fun and interesting as they tell the story behind your artwork.
10. Finished products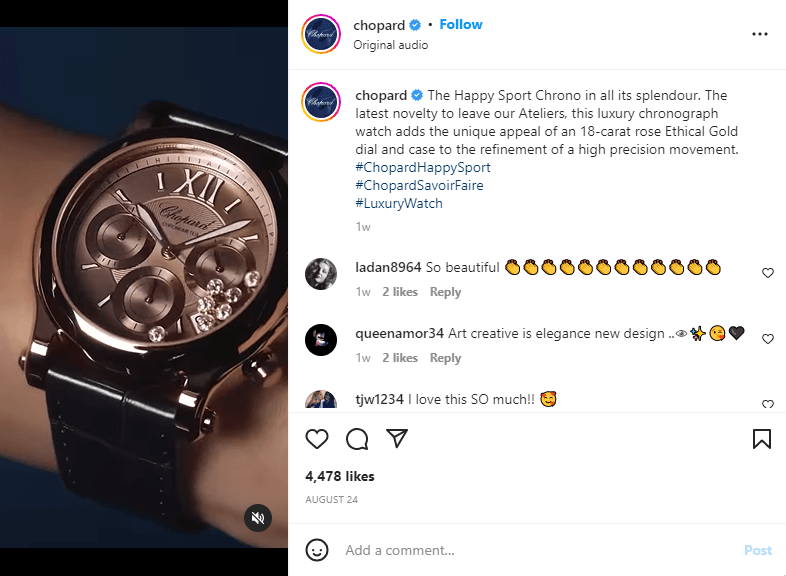 After having a look at the work-in-progress shots, your audience would definitely want to see the finished final piece that you produced. Share a compelling picture or video and tell what makes your artwork unique and inspiring.
11. Record yourself
Recording yourself while you work is one of the best things you can do as an artist. Start recording from the very beginning and continue shooting till you finish. Create a timelapse and your audience will love it. Your hands are expressive, second to your eyes. Show them working on your piece.
12. Show your studio
Capture your workspace – take photos and videos of it at different times and save them on your phone for later use. You don't need to own a fancy or big studio – the creativity even flows in the corner of a normal living room. Share your environment and let others know what it is unique and beautiful.
13. Take detailed shots
If you have created an artwork that has a heavy texture, take close-up shots and show the details. Take pictures of certain sections from large artworks to show interesting pieces of texture. It gives people a hint of an upcoming masterpiece.
14. Hold the artwork
This type of shot is perfect for small pieces of art. Hold the piece in your hands and take a picture. When you showcase your hands in the photo, it helps show scale and intimacy with the art piece.
15. Install a work of art
These are some of the best shots that people like to see – shots of artwork installation at home, studio, or exhibition. You can take these pictures at your home or workspace. Simply open space and take some cool shots while hanging the piece of art.
Instagram Post Ideas For Writers/Bloggers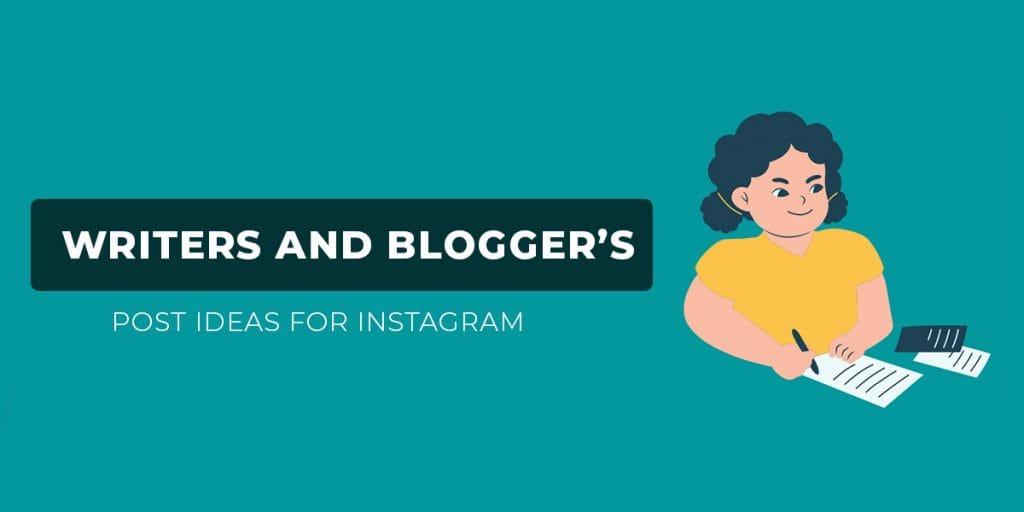 16. Inspiration boards
You can make inspiration boards by picking up a series of pictures from Pinterest, or you can create your own in a PowerPoint or any other designing software. Many writers use inspiration boards to brainstorm an atmosphere for their story or character attributes. You will love brainstorming with visuals and people will love seeing your work too. These imageries can also build interest in future readers.
17. Books you are currently reading
You can recommend the books you are reading in your genre written by other authors who inspire you. Your followers will be more interested in knowing where you get inspiration. You can share the pictures of books from your favorite authors by using a picturesque background like a garden or a beach. Moreover, to enhance the visual appeal of your book recommendations and create engaging presentations, you can utilize PowerPoint templates.
18. The stationery that you use
People like to buy fancy journals with artistic covers. You can share pictures of notebooks that you use in different environments and also with different scribbles inside. Instagram profiles exist solely for showing different pages of journals with illustrations, quotes, and stickers. So, your audience will definitely engage with these kinds of posts.
19. Fan art
If you like to draw, you can do fan art from any of your favorite characters in your genre. There are writers who play cosplaying or dressing up as famous book characters. Wigs, suits, background bits, so fun!
20. Bits of your upcoming book
Are you working on a book that is going to be published in the near future? Pick up tidbits from it and share them with your audience. It will hint at what's coming up and make them excited about your book. You can share little snippets from different chapters.
21. Favorites from published books
Pick up all the stuff that you have published till date. Which paragraphs or poems are your favorite from all of them? Which of them do your readers love the most? Share it on your Instagram feed to engage existing readers and attract new ones.
22. Show your Workspace
View this post on Instagram
This is really popular as your fellow writers always look for ideas to set up their space. The hashtag #writersdesk is a great place to find inspiration for office arrangements. There are so many different ways in which you can frame and photograph your computer screen and desk and show it to your followers.
Instagram Post Ideas For Restaurants/Cafes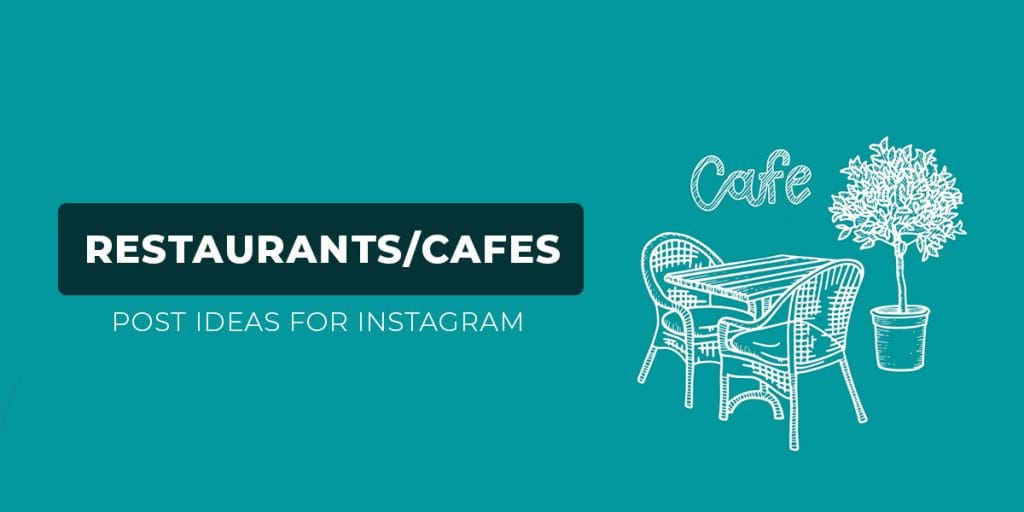 23. Show your popular dishes
This is the most used form of Instagram restaurant marketing. This encourages your followers to share the post with their friends and followers, especially when they have already tried the dish that you are promoting. It not only reminds the existing customers about the great dish they had but also encourages new people to try it out.
24. Feature posts from customers
When a customer tags you in a picture that shows your restaurant or dishes, ask them if you can repost it on your Instagram profile. This will help you generate quality posts without any effort, will help you gain credibility, and build strong relationships with your customers. It will make your customers feel like they are a part of the restaurant family.
25. Take people behind the scenes
Show things that people won't be able to see typically when they visit your restaurant. You can show how a particular dish is made, what your kitchen looks like, hygiene procedures followed, how the chefs work to get everything done, etc. This will provide value to your audience and build trust.
26. Feature your regular customers
Do some people visit your outlet regularly? Ask them if they would like to be featured in your Instagram posts. You can offer them a discounted meal or a coupon in return. They will feel valued and recognized. Their friends and family will appreciate this too and visit your restaurant as well.
27. Do polls
Deciding upon future specials or some limited-time deals? Involve your followers in the decision-making process. You don't need to give them complete control. Give 2-3 options and ask them to vote for their favorite. It will make your followers feel like you care about what they want.
28. Introduce new menu items
Adding a new item to your menu? Show your followers what the dish looks like and what they can expect from it. This will attract both regular as well as future customers. People are generally hesitant to try out new dishes but if they know what it looks like, it will definitely entice them to try them out.
29. Create backdrops
Creating backdrops and photo-worthy spaces in your restaurant will inspire customers to take selfies and photos and share them on their social media. You can then repost them on your profile too. It will work as promotions made by your customers and will also provide you with user-generated content.
Read More: How to Post on Instagram from PC?
30. Feature your employees
View this post on Instagram
At different intervals, feature one of your restaurant's employees on your Instagram feed. Post their picture and state a brief description about their role, how long they've been a part of your restaurant family, and maybe something fun like their favorite meal on the menu.
Instagram Post Ideas For Influencers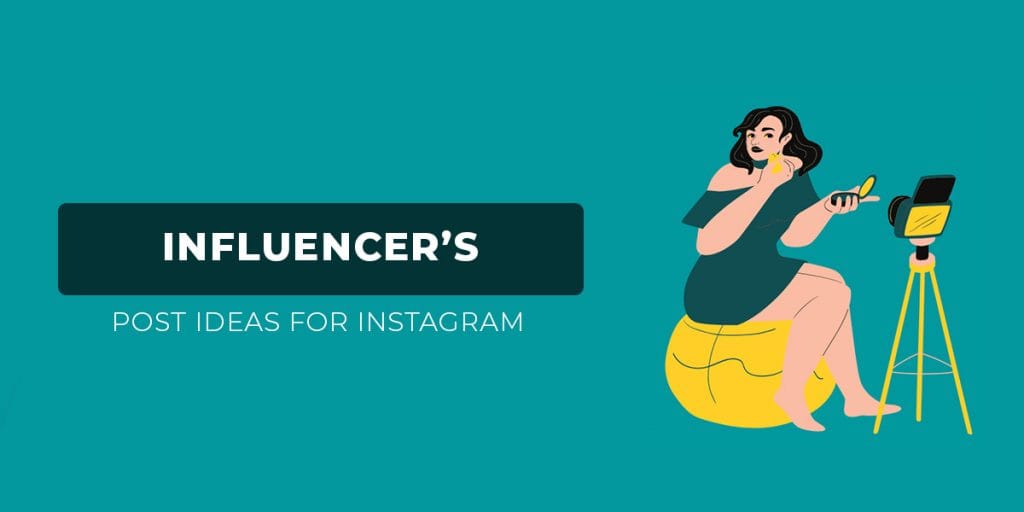 31. Share your morning routine
What do you do first when you get up in the morning? Do you first need a large cup of coffee or do you start off your day with a jog? Sharing your personal choices and stories can prove to be very effective.
32. Share tips and tricks
What's the secret behind having a flawless makeup look? What essentials do you carry while traveling? Share tips and tips related to your niche and your followers will appreciate and engage with it.
33. Flatlay of what's in your bag
Also known as Bag Spill, a messy or neatly arranged flat lay of what's in your bag gives an insight into your personality. You can do different flat lays for your gym bag, handbag, clutch, work bag, makeup bag, etc.
34. Outfit ideas
View this post on Instagram
This is one of the most popular kinds of posts that Instagram influencers do. Give your followers ideas about how they can style a particular piece of clothing in different ways. You can give them ideas about what to wear on a particular occasion too.
35. Speak on a topical issue
Utilize your power of being an influencer and speak on the topics that your audience cares about. Stand for a good cause and your followers will appreciate it.
The bottom line
Now you have 35 Instagram post ideas along with Instagram captions to start creating content. Use these Instagram content ideas for creating posts, stories, reels, or IGTVs to get more engagement on your Instagram with Instagram Latest Updates. Bookmark this article so you can come again and refer to these ideas anytime in the future!
Tip:
Being a business or a creator, we know it is difficult to create and post the right content at the right time. So, it is advisable to create a month of content in advance and schedule Instagram posts according to the best and worst times to post on Instagram and choose the right Instagram captions to put on your post. This way, you will not have to worry about posting manually every now and then and can focus on engaging with your followers.
After creating content, you can schedule it using a social media scheduling tool. One such popular and affordable tool is RecurPost, which provides you with a lot of features to manage your social media. It auto-schedules your posts for the best time and ensures that your posts go out when your audience is the most active.
RecurPost helps you create content and schedule posts in advance on multiple platforms. RecurPost allows you to schedule Facebook posts on your profiles, groups, and pages.
To share your business success stories through reels and short stories, you can schedule Instagram posts on personal and business profiles. You can schedule tweets on your Twitter account with a set of variations for repurposing the same content multiple times.
RecurPost allows you to schedule LinkedIn posts on your personal and business pages to connect with business professionals in your industry.
To brand your products and services, you can schedule pins using RecurPost as a Pinterest scheduler. To target your local audience, you can schedule Google Business Profile posts with a call to action using RecurPost.
You can also manage your social media notifications by musing the social inbox and replying to people directly from the tool. RecurPost is a fantastic promorepublic alternative that will offer you the best features at an affordable price & is amongst the best free hootsuite alternatives available in the market. Try out RecurPost free for 14 days now!
Amaiya Rathi is a content writer at RecurPost. She helps RecurPost communicate with their readers in their own language. Whether it is the web copy, social media posts or blogs, Amaiya has worked on all aspects of copywriting.