The online fashion market is so crowded that it can become very difficult for you to distinguish your brand from the rest of the pack. And the only way to stand out is by identifying and implementing the right digital marketing ideas by opting for social media scheduler in marketing strategies. Digital marketing will not only improve your sales but also increase brand awareness for your brand. As it is easily trackable, you can get quick feedback and know whether a campaign is producing the desired results.
When implemented in the correct way, the right digital marketing ideas will put your product in front of the target audience, make them aware of your brand, drive them to make a purchase, and ultimately turn them into brand ambassadors.
When it comes to promoting your fashion brand, you need to be wicked and vicious! Whether you are selling anime-printed T-shirts or intricate evening gowns, you need to develop an effective and measurable promotional campaign for your brand.
Digital marketing ideas for your fashion brand.
This article will walk you through digital marketing ideas that you can use to design a kick-ass promotional campaign for your fashion label.
These ideas will answer the following questions:
How to make your brand seen and build trust

Use Modern and Traditional methods for promotion
To keep ahead of the competition, every digital marketing in fashion needs a sound marketing strategy. A good approach will keep them afloat in eCommerce's stormy sea, allowing them to flourish as others flounder in bewilderment.
Digital marketing for fashion brands has evolved dramatically in recent years, and your company must constantly adapt and evolve to stay ahead of the competition.
Table of Contents for Digital Marketing Ideas:
Why do fashion brands need a digital marketing strategy in 2023?
Digital marketing should still be an essential component of your overall plan. With so many brands going digital these days, you must make yours stand out. Digital marketing for fashion brands is full of tactics your company might use, making it quite tough to know where to begin. This collection of digital marketing post ideas will keep you inspired for a long time.
Here are some pointers to assist you in developing successful digital marketing for clothing brands and businesses:
1: Increase brand recognition.
As a fashion brand, it is critical to ask yourself, "How can we get our customers to know, like, and trust us so we can establish brand loyalty?"
Creating brand awareness is a critical initial step in this approach. According to the study, up to 69 percent of marketers utilize social media to increase brand recognition, and in addition, 52% use it to improve online traffic.
2: Getting a Website
According to Women's Wear Daily, almost 1800 apparel retailers shuttered last year. However, according to Statista, the fashion industry's sales will rise to £534.5 billion by 2023. That is quite the contrast! This strange predicament of closed storefronts but increased overall revenue is entirely due to the internet.
People's purchasing habits have shifted, and many now prefer to shop online rather than in stores. And, if you're a fashion brand, you should create a website if you don't already have one! Your website will be the physical manifestation of your brand, and it is where people will learn about your company and connect with you.
3: Have a Mobile Presence
We'll move on to the clothing brand marketing ideas for your website. Like our penchant for online shopping, we're swapping keyboards for screens and prefer to browse the web on smartphones rather than desktop computers.
This entails developing a responsive website that resizes content according to the screen displayed as a fashion brand. Failure to do so will give your mobile users a bad experience, discouraging them from connecting with your company in the future.
This is especially crucial in the fashion business because many consumers see things they like while going about their day, and if they see something you sell but can't load on your site, you can bet they'll go to a competitor.
4: Join the Social World
Fashion brands must have social media marketing. It may be used to engage with your audience and create a relationship with them, but it can also be used to show off and market your items on platforms like Instagram.
Furthermore, you may integrate your business with certain platforms like Facebook, Instagram, and Pinterest. If your audience discovers anything they like while browsing your catalog, they can buy it right away.
5: Attach an Influencer to Your Brand
Influencers are at the heart of some of the most successful fashion campaigns on social media. When one influencer shares, others follow.
For example, one of the most effective ways to advertise your clothing business is to have an influencer Tweet an image of themselves wearing your items. Influencer marketing is similar to high school; influencers are the famous students, and their followers are the other kids who look up to them and aspire to be just like them.
Just a Glance: Most influencers utilize post schedulers to post images and videos to social media, and RecurPost is the most satisfactory solution. RecurPost is a social media scheduling tools that combines your regular posting with content for social media promotion.
RecurPost allows you to schedule Facebook posts on your profiles, groups, and pages to engage your audience with entertaining content. You can schedule Instagram posts on your personal and business profiles and add fun to your content by sharing reels and short stories.
It allows you to schedule LinkedIn posts on your personal and business pages to start networking with professionals in your industry. You can schedule tweets with RecurPost hashtag recommendations to reach your post to an appropriate audience.
RecurPost is also a Pinterest scheduler for engaging your audience on the visual platform. It is possible to schedule Google My Business posts with the tool for calling the local audience to a special event or offering them a coupon code to increase walk-ins.
6: Leverage the latest technologies.
We are currently amidst a technological revolution characterized by rapid advances such as artificial intelligence (AI). Chatbots, for example.
Chatbots function as 24/7 customer care representatives, guiding your customers through the checkout process when they land on your site.
If your customers have a query, they can get an answer from them. If they cannot answer the question, a human representative can take over.
The advantages of digital marketing for fashion industry businesses
When incorporated into a larger communication strategy, digital marketing can enhance revenue for fashion firms by up to 15%. Digital marketing, in particular, enables you to:
synchronize brand material across all platforms;
Synthesize data from various company sections, which may be entered into marketing automation. Because of data-driven marketing techniques, brands can now move decisively toward increasingly customer-centric strategies.
Utilize the analytical models for budget allocation to the fullest extent possible.
By quantifying the value of each marketing moment by relating it to later sales and measuring it against tangible business results, you can create a unique profile of each client to define how they react to or engage with various marketing campaigns.
Vertically trained digital marketing personnel, such as data scientists and content managers, are also required by brands. This increased emphasis on trained staff directly results from the arrival of a new customer type into the fashion market: digital natives. These are the Y and Z generations for whom brands are developing ad hoc targeting methods. Reaching out to younger consumers is motivated by economic, ethical, and value considerations:
To be able to oppose the phenomenon of rapid fashion,
In an environment where critical and authoritative voices of industry leaders are increasingly expressing themselves.
12 best fashion digital marketing ideas
Let's see all the digital marketing ideas one by one.
1. Create An Exemplary Brand Website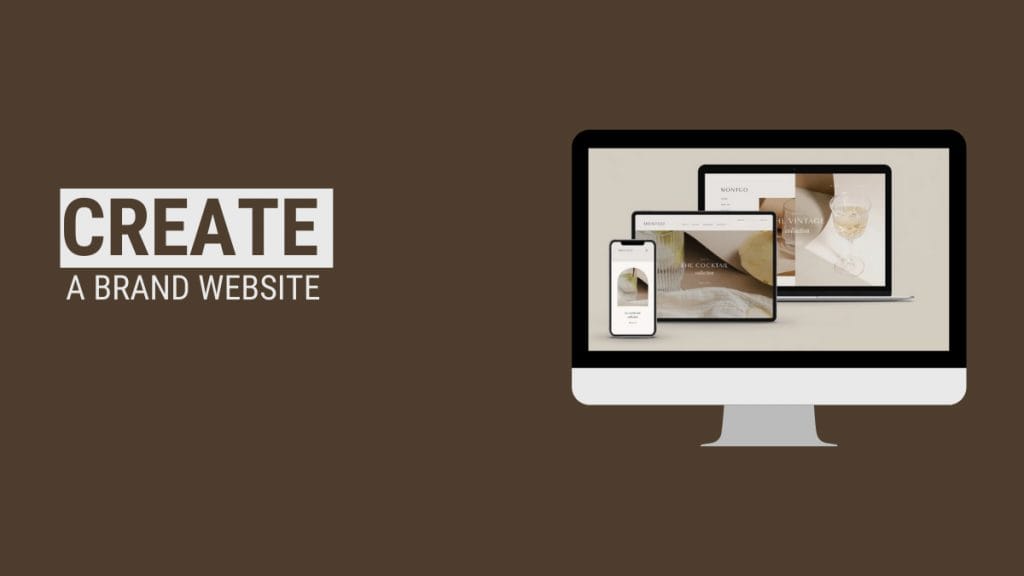 This definitely sounds like a no-brainer, right?
Women's Wear Daily reported that more than 1800 clothing stores closed last year. However, according to Statista, the revenue in the fashion industry is going to increase to £534.5B in 2023. Now, that sounds contrasting! This weird scenario of closed stores yet increased overall revenue is completely a result of the internet.
The buying behaviors of people have changed and people prefer shopping online as compared to visiting stores. And, for you as a fashion brand, this means that you need to build a website if you don't already have one! Your website is going to be the place where your brand lives. It's where people will discover about your business and build connections with you.
2. Maintain A Consistent Presence on Social Media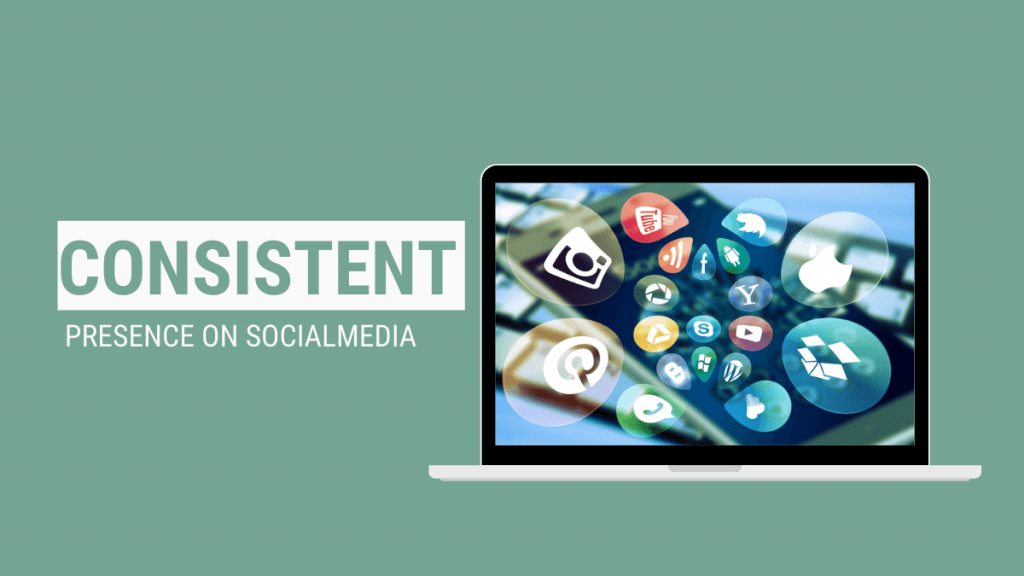 There is simply no alternative to this – Your brand needs to have a consistent presence on all major social media platforms. It's where you will get a majority of queries related to your products. It's where you can showcase your products in the most creative ways possible.
View this post on Instagram
To build an engaged community, you need to post almost daily. Prepare a social media calendar and fill it with content ideas. But make sure that you don't just focus on promoting your products. There's a lot you can post on social media – experiment with BTS videos, memes, tips and tricks, clothing inspo, etc.
If you think it is quite difficult to post daily on multiple social media platforms, you can use a social media scheduler to automate everything. RecurPost is one such tool that allows you to schedule months' worth of content in advance on all major social sites. Using it, you can also schedule your content for the best times to post on social media, which will bring maximum engagement to your posts and give a space to schedule posts in advance with social media bulk scheduling.
3. Use Custom Packaging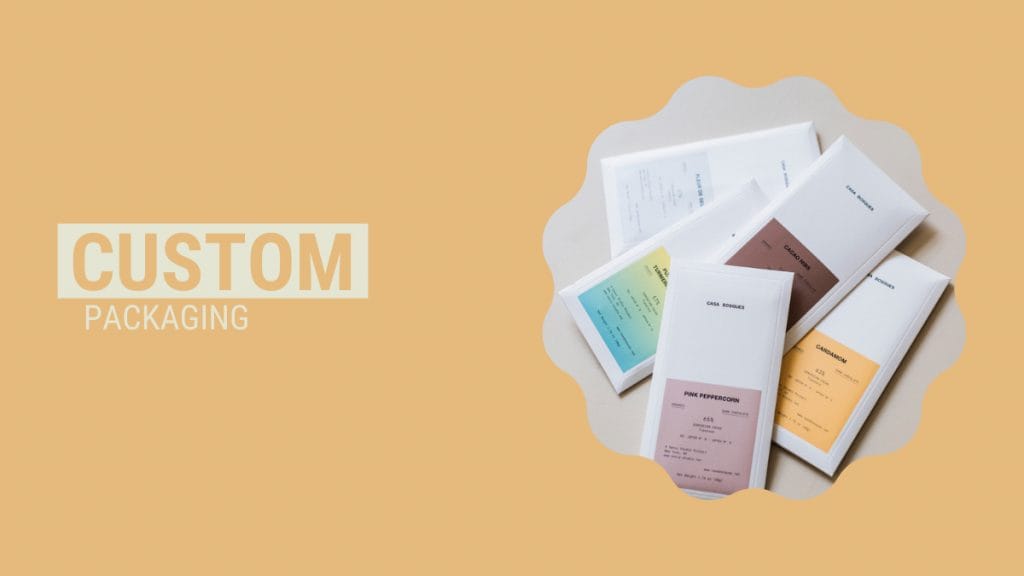 In the past few times, people have been really attracted to product packaging. It's not only the product that matters, but also how you present it. Thoughtful, custom, and adorable packaging is winning the hearts of people, and you need to jump on the bandwagon soon!
Custom packaging serves as a great way to capture the attention of people and make your brand memorable for buyers as well as site visitors. When you use custom packaging and add a little personal touch (for example, a thank you note for making a purchase), customers are more likely to share the pictures on their social media accounts.
You can further share this user-generated content on your website and social accounts. This ultimately attracts other people to your profile, increases brand awareness, and builds trust. This is known as 'social proof' which is incredibly important, especially for small businesses.
4. Run Re-Targeted Facebook Ads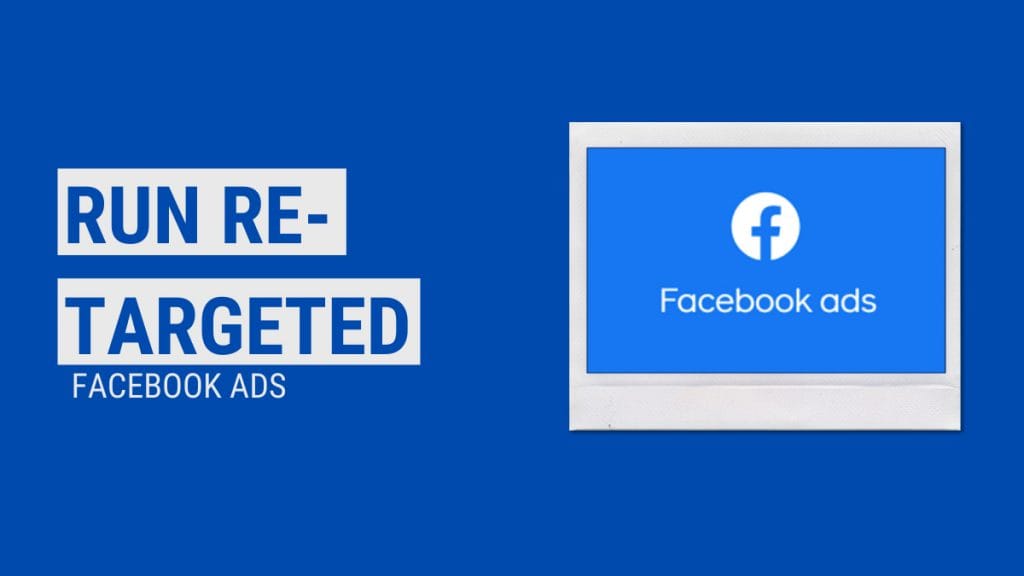 When people visit your website or see your ad for the first time, they are very less likely to make a purchase. But with retargeting, you will be able to reach the same people again and again and remind them about the products that they might be thinking of purchasing.
Retargeting people is very simple on Facebook. You simply need to create Custom Audiences using just a snippet of code and target Lookalike Audiences as well to increase your Facebook Organic Reach further. If they are still not making a purchase (say, after a week), you can offer them a discount coupon in the next ad itself.
This will make them reconsider their buying decisions and drive them to your website. Retargeting people who have put items in their shopping carts and forgotten about them is also a great way to generate sales.
5. Collaborate With Influencers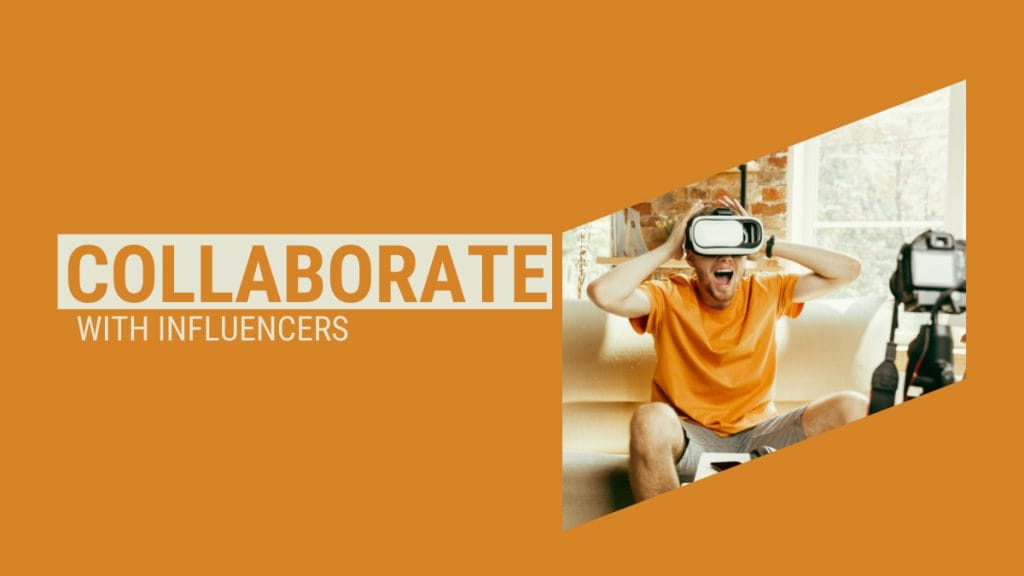 Influencer marketing works wonders for bringing your brand in front of your target audience. Find out some popular fashion bloggers or vloggers who have a dedicated following on social media. Micro and nano-influencers are the best choices as they have a more engaged audience as compared to big influencers. It will create a huge impact if they review, mention, or just wear your products!
View this post on Instagram

You can collaborate with them to create content for a particular campaign or simply to create beautiful photos using your product. Their influence and creative approach to the product would create a lot of engagement and revenue.
6. Start A Blog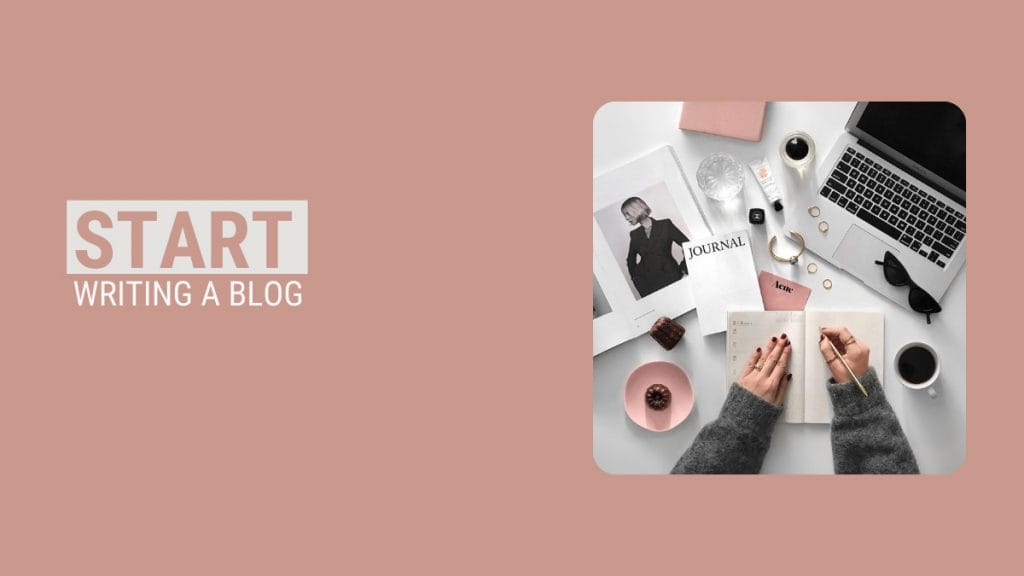 You are reading RecurPost's blog right now. By providing educational and informative blogs, we are building a connection with you. This is exactly what you need to do for your brand too.
Blogging is one of the most critical content marketing tools you have at your disposal because it is a staple of content marketing that does everything from improving your organic search results to introducing new consumers to your brand. Every blog post that you write creates a new landing page for people to interact with.
You can successfully use your blog to provide any news or updates related to your brand, introduce new styles along with high-definition images, provide seasonal styling tips, and a lot more. Oh, and don't forget to make all the blogs SEO optimized! There are a lot of blogging tools available that you can use to maintain your blog and rank it in search results.
7. Create Style Guides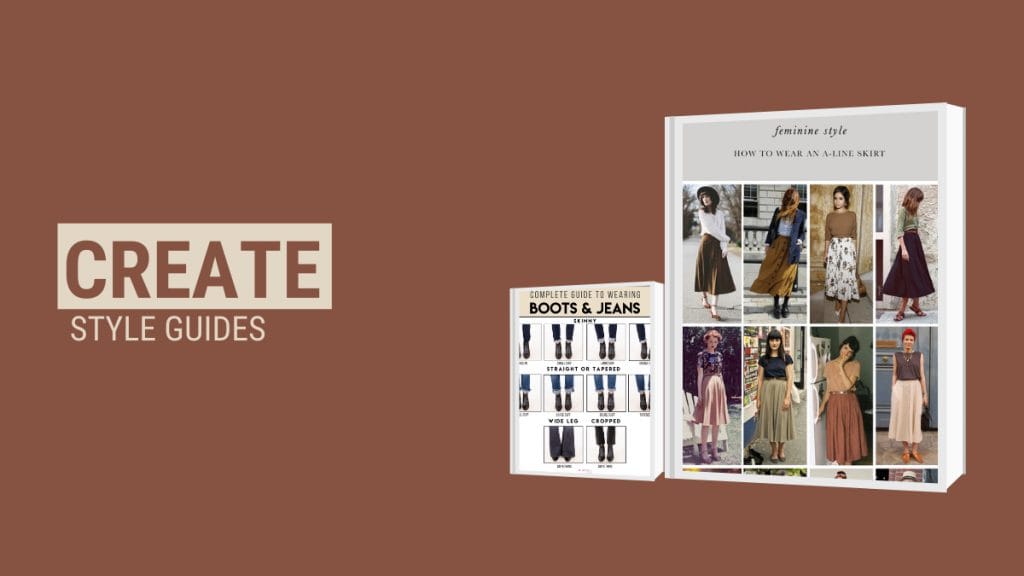 Style guides are a great way to show how people can wear your products and include them in their daily routine. If you are a fashion brand that deals with huge varieties of clothing and accessories, style guides can help your customers and website visitors to get ideas on how they can wear and style your products and add them to their existing wardrobe.
There are multiple ways of creating style guides. Seasonal style guides are one of the most popular themes chosen by fashion brands, which includes clothing inspiration for summer, winter, autumn, or spring. You can also create guides for special occasions (birthdays, anniversaries, weddings), holidays, travel, work, etc. This is a must include in the list of fashion digital marketing ideas.
8. Organize Giveaways on Instagram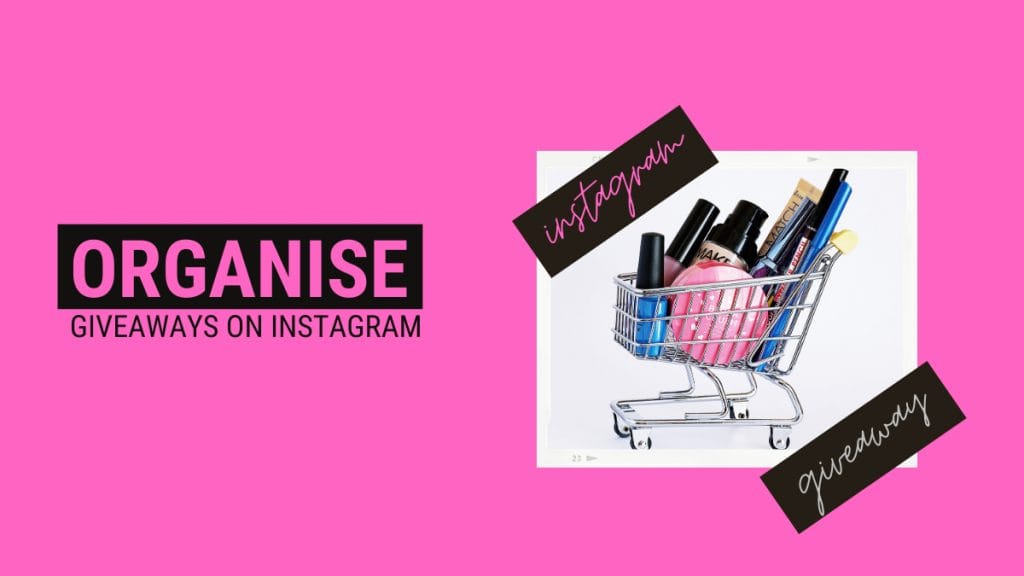 Giveaways and contests are a very popular viral content marketing strategy on Instagram. If you have some products that are already popular, you can conduct their giveaway. Ask people to follow you, tag their friends, and comment on your giveaway post.
When people will tag their friends, it ultimately creates a chain, resulting in increased brand awareness and a growing community. After reaching a certain number of followers, you can make giveaways a regular part of your digital marketing ideas.
Aside from the hype you'll create about your company and products, you can make participants join the campaign by signing up for an email list, liking or sharing a Facebook page, and so on, which can provide you with useful customer data and ideas that you can use to tailor your digital marketing strategies in the future.
9. Create Gift Guides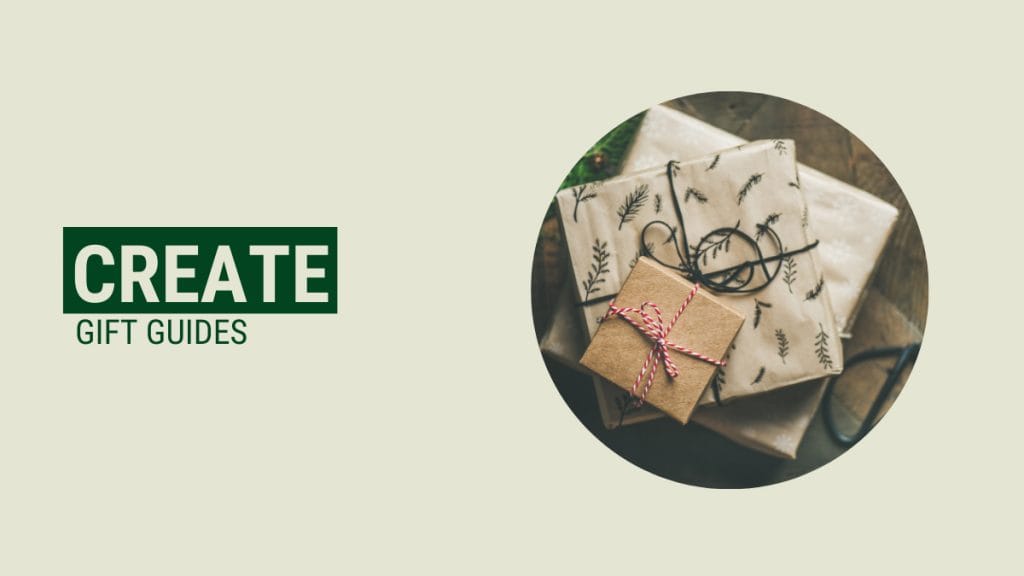 The younger generation is always confused about what to gift. If you help them in clearing those confusions, you'll definitely see an increase in your sales! People are looking to buy gifts the entire year – for Birthdays, Christmas, Mothers Day, Fathers Day, Graduation season, Valentine's Day, Weddings, Anniversaries, and more!
Create gift guides for all of these occasions and give people ideas on what they can gift to their loved ones. These guides should be available on your website and can be sent to your email subscribers. You can also promote them on your social media channels.
For example, you have created a gift guide for Valentine's Day. Make a special landing page for your website that includes a list of shoppable products. You can also create a digital ebook in the form of a magazine-style gift guide, that includes links back to your website from where people can buy those products.
10. Nurture Potential Customers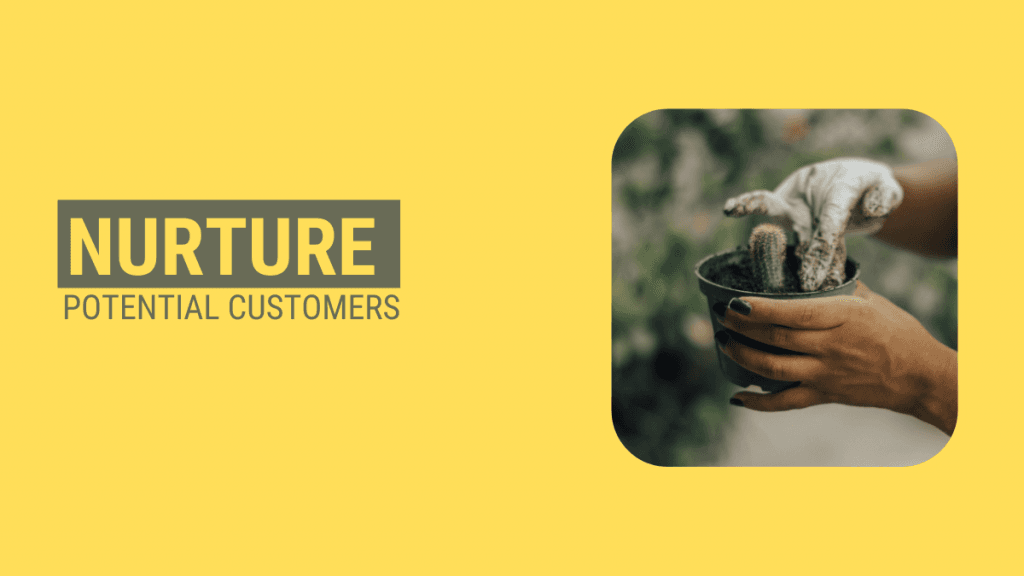 When people first visit your store or website, they are not always going to turn into customers by making a purchase. However, make sure you collect their email address or contact number and add them to your list of subscribers. Now automate an email series or messages that slowly feed them new content.
Learn about their buying behaviors and notice how much time it takes for the person to turn into a customer. Notice the open rates and click rates of emails to learn what kind of products they are interested in and customize future emails accordingly.
11. Give Birthday Discount Coupons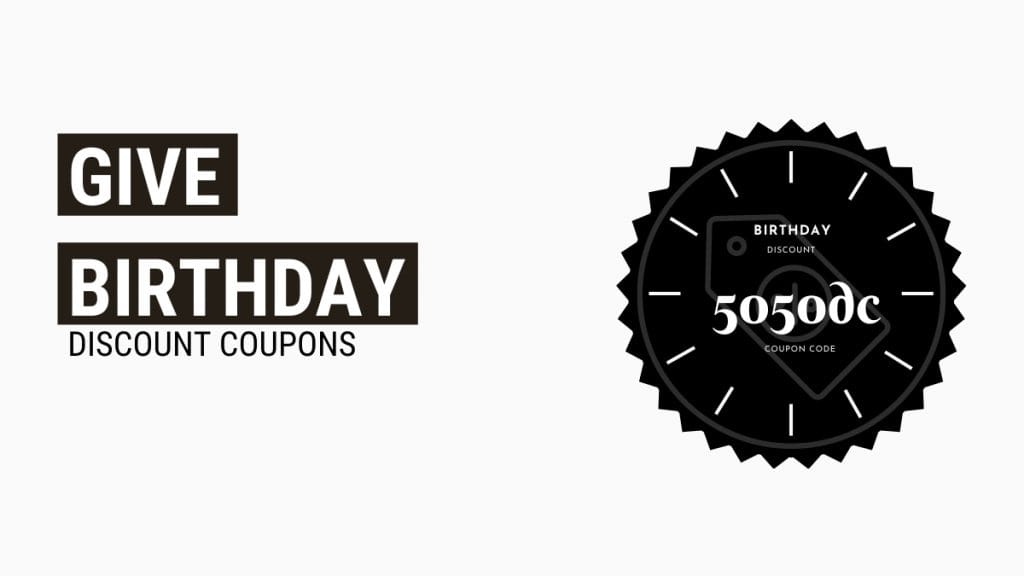 Who doesn't like to shop for new clothes and accessories on their birthdays? And who doesn't love to get a discount especially for buying birthday outfits? Send your customers and subscribers a happy birthday card along with a discount coupon code valid only for their birthday. Coupon statistics shows that 90% of consumers use coupons in some way.
You can do this by sending a snail mail – your customers will love that extra effort. This will build brand loyalty and they will definitely end up using that coupon code by visiting your store or making a purchase online.
12. Follow Your Data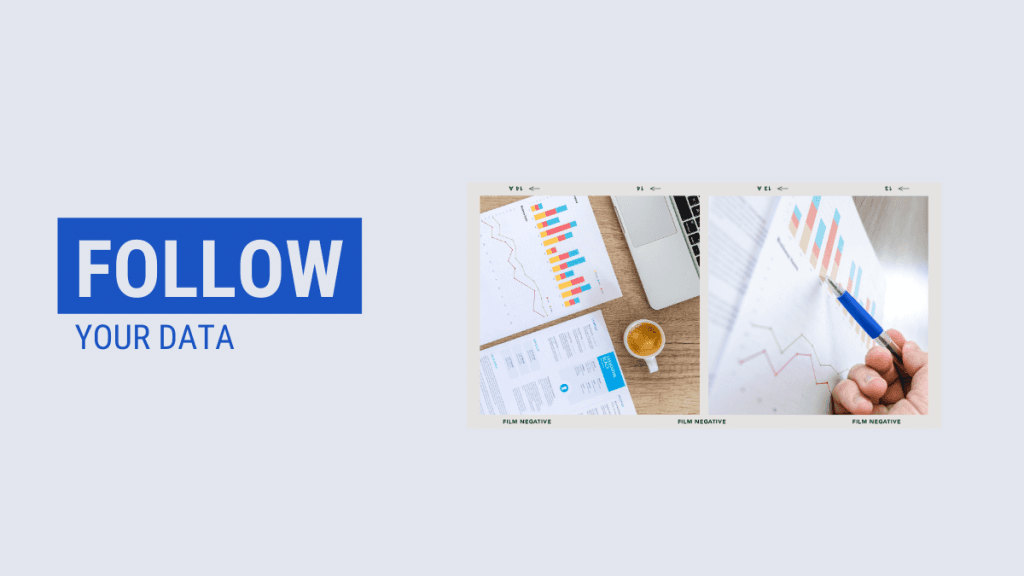 Data may scare you more than words sometimes! But, all those stats and insights play a huge role in your growth and development. This data will tell you about what's working and what's not. Data from Google Analytics and Facebook Audiences will inform you what your visitors are interested in apart from the things they are viewing, allowing you to craft a content strategy that really resonates with them and is more likely to convert them.
Focus on the following data available in Google Analytics:
Content:

See which website pages or blogs are getting the most traffic.

Source:

Check where the traffic is coming from – social media, emails, or other sources.

Medium:

If the traffic came from social media, was it a tweet or an influencers' post? If it came from Google, then what was the search term?
Successful factors and digital marketing opportunities for the fashion industry
Boston Consulting Group studied the year's most successful companies in terms of economic performance and the ability to establish long-term relationships with their customers in a 2018 study, and they discovered three areas of digital marketing where these organizations are succeeding:
Budget allocation, allocation, and impact measurement analysis
Targeting and personalization
Asset creation and content strategy
Benchmark used by fashion brand to gain competitive advantage
Attribution. Dynamic attribution approaches are utilized to disperse the money across various media channels, optimizing allocation throughout the customer journey. It is thus necessary to constantly change the media mix during marketing campaigns and the different stages of the product life cycle and employ approaches that are suited for the situation.
Analytical forecasting. In this case, information on previous purchases by customers, for example, provides a plethora of insight from which to segment audiences and execute customized marketing efforts.
Data transmission across channels. Brands may gain a more comprehensive perspective of customers and trends by connecting data about them from in-store and e-commerce. This can optimize supply and make the most relevant and individualized recommendations for future purchases.
1) Targeting and Customization
For both advertising and marketing, best practices in targeting and personalization depend on segmenting the audience (often into particular groups based on the purchasing process or geography).
Personalization can be used for browsing and purchasing experiences and the convergence of online and offline channels.Fashion firms must be able to customize their customer communications across all media. Each user's experience must be personalized to their profile, location, browsing, and purchasing history.
Personalization should be concentrated in three areas: tailored emails (through a recommendation engine), adaptive web pages (via interactive landing pages), and social media (using personalized ads).
2) Content marketing
Let us begin with an undeniable truth: the most excellent digital marketing is the one that invests the most in the creation of high-quality content. In this area, brands will want to make the most of content, whether developed in-house or by users or influencers, and distribute it through the appropriate channels. To optimize performance, creativity and data science methods to analyze the performance of the content on many platforms would be required.
Digital opportunities for fashion marketing
We gave an overview of the issues (and potential) that digital marketing provides to the fashion industry shortly after the last edition of fashion week in Milan and before Covid-19 overhauled the digital marketing strategy for fashion brands, which includes:
Ecommerce. To fully realize its potential, businesses must begin to view it as a distinct and parallel channel with its own identity that moves on platforms and with unique dynamics, rather than simply complementary.
The omnichannel effect. Even if the epidemic and the resulting lockdown have disrupted the logic (and freedom) of purchasing in physical locations that many countries have experienced, we must still discuss omnichannel because brands must pay attention to both.
We need digital plans, but we also need integrated strategies. Incorporating many promotional forms into a cohesive and coherent communication strategy is no longer a question of whether but of how. Consumers in the fashion and luxury industries want complete, conversational, individualized purchasing experiences.
Key elements of a fashion brand's social media strategy in 2023
Every company and business requires a unique social media plan based on their present social media position, goals, and resources. The aesthetic aspect of a fashion brand is its most valuable asset, and you must be visually represented to engage with your audience.
Based on that, you can begin developing your social media marketing strategy, and the following suggestions will help you get a competitive advantage. We've created a collection of tips to help you find plans for a successful event.
Cover your basics.
We won't get into the nitty-gritty of fundamental branding, but you should make sure you have a consistent logo, color palette, bio, boilerplate, and handle. Some businesses want to vary their logo design differently between networks based on how much photo space is available and the preferences of unique consumers.
Whatever you decide, the essential thing is that your accounts all have a similar thread that people will identify as your brand. Marking your online entertainment presence takes time and, similar to your posting plan, will require consistency, foreknowledge, and fixation on execution.
Use the power of Instagram and dominate the hashtags.
Instagram, the most apparent yet crucial channel, should be your first pick. To be successful in the fashion industry, you must have an effective Instagram marketing strategy.
Always use relevant hashtags and avoid adding irrelevant ones for their sake. Add the location and consider all of the post's components. Find others who have tagged your designs and repost them. To discover out, follow hot hashtags on Instagram.
Establish your brand's voice and tone.
Following pictures, captions, and associated language are the next most crucial branding elements for your social media posts. Social media accounts for businesses typically have some personality, and some find it snarky, while others find it informative.
A voice and tone guide should include brand identity, company catchphrases, personality qualities, and terminology for better online shopping. You may already have a brand voice for your other marketing areas of focus. Extending that to social media and establishing a distinct approach on social networks is strongly advised.
Develop your marketing personas.
Marketing personas are differ depending on the network. TikTok audiences are younger than Facebook audiences. This is the fact, and it's probable that if you use the same content on both networks, it won't resonate the same way. For that reason, it's a good idea to build numerous personas for your marketing activities.
Begin by mapping the company's consumer base to the various social media networks. Your Twitter account, for example, could target millennial parents, but your Instagram account could target small business owners. Creating personas for each network allows you to limit your content ideas for fashion brands and possibly even modify your voice.
Content Bank and Social Media Schedule
Knowing what asks and significant dates are coming up will help keep your team on the same page and offer you more time to engage with your audience, do social listening, or take advantage of spontaneous opportunities to promote your initiative. Using a social media planner like RecurPost is a beautiful alternative.
Your timetable should be designed to support your social media goals and any offline marketing initiatives. Here are some suggestions for developing an efficient social media marketing schedule if you need assistance.
The second step in developing a social media strategy and plan is to create a content bank. A well-organized content bank will assist you in keeping track of older content.
Social Media Tools
Social media marketers would go insane if we didn't have tools. Effective social media campaigns are a combination of automation and timely participation. Agencies can also refer to network-specific tools (such as Instagram Stories, Facebook Live, and so on) that you can use to boost your growth on each social media channel.
Measurement and analysis
Every social media strategy have included measurement and analysis of your efforts. Not every component of your procedure will be successful, but reviewing and measuring will enable you to stop doing what isn't working and double down on what is.
Time to get involved.
We've reached a point in social media where communicating with your audience is essential to growing your network. With so many accounts, posts, and messages hitting us daily, we must go above and beyond to become a part of the community and restore social to social media.
A solid social media strategy includes time for conversing, asking questions, and interacting with the people we want to reach. Furthermore, when displaying your content to your audience, algorithms consider your degree of interaction.
How to Use Digital Tools to Get More Sales?
While digital marketing tools can only help you execute a good strategy (they cannot do the work for you), the right technological stack will enable you to surpass the competition.
Email marketing, web forms, analytics, and CRM Software are necessary tools. Other tools are more specialized, such as keyword rank monitoring and design tools.
To take your marketing campaign to the next level, we've identified the following digital marketing technologies every marketer should have in their tool belt.
Social Media Marketing Tools
1) RecurPost:
RecurPost is a social media scheduling tool that allows you to schedule content ahead of time, manage many social accounts simultaneously, integrate RSS feeds, generate white-label reports, and much more. RecurPost is also one of the top free Hootsuite Alternatives and mavsocial alternatives.
So, you can use RecurPost to produce a post announcing your promotion, which will appear on your profile. When you've completed all of the content that needs to be shared across several platforms, utilize RecurPost to schedule it.
It will save you a lot of time you would have spent manually maintaining social media, allowing you to focus on creating quality content. Developing a solid content strategy requires the creation of high-quality content that can be promoted via social media.
2) Hubspot:
HubSpot has risen as a marketing, sales, and CRM software provider. For this piece, let us concentrate on its marketing software solutions. You understand how critical your marketing funnel is in good operating order.
No stone is left unturned when you use HubSpot's all-in-one marketing software. It is a popular choice for people looking to start a business.
You don't have to tug yourself in a million different directions when you have everything you need in one spot. This will help you achieve success initially and continue to support you as you expand.
3) Mention:
Mention can track millions of content sources in 42 languages, allowing it to monitor brand mentions worldwide. You can choose which information to ignore so that you just pay attention to relevant trends.
Using a competitive analysis tool, you can compare your brand to two or more competitors. Compared to other industry leaders, you can ensure that your material is constantly relevant, timely, and unique to your business.
Features and compatibility
Use the team function to allow employees to collaborate on social media management efforts and alert one another when they require assistance.
Keep track of your progress as you work through your crisis communication plan.
With the Crisis Management function, you can effectively control any social media uproar or crisis.
Use the software to track your social media success on any compatible site, such as Facebook, Instagram, Twitter, and Buffer.
4) Audiense:
Audiense elevates listening by supporting organizations in discovering and segmenting their social media audiences. This enables you to design laser-targeted marketing efforts and learn more about your customers' personalities. You'd be surprised how much you can learn about demographics, personality qualities, and so on from social media alone.
Audiense's platform is primarily focused on Twitter, making it suitable for B2B marketers looking to prospect and B2C firms looking to learn more about their target demographic.
The Content Generation Tool
5) Google Trends
Google Trends can help you determine the popularity of a search phrase or topic among Google searchers (who make up most web users).
Enter a query to see how interest has changed over time and use this information to create content around themes that are quickly gaining traction (gaining a competitive advantage by being the first to capitalize on a trend) or, conversely, identify likely ones to lose interest.
6) Canva
Canva is a drag-and-drop design tool that allows users to create images by dragging and dropping custom images, icons, shapes, and fonts from the Canva store. It provides an aesthetically beautiful and straightforward approach to developing your logos, presentations, photos, or graphs based on the demands of your organization.
Furthermore, Canva eliminates the requirement for a professional designer by allowing you to create the precise idea you have in mind by utilizing their extensive image library.
7) BuzzSumo
BuzzSumo is a one-of-a-kind content research tool that identifies and connects you with top influencers in your field. You can look for hot themes and narrow your search to generate both evergreen and trending content for your target audience. You may examine your content's metrics and social mentions to determine performance.
8) Answer the Public
When conducting keyword research for an SEO strategy, one should look for long-tail keywords that can help generate traffic sooner rather than later, phrases that indicate buyer intent, and keywords that someone would use.
Using AnswerThePublic.com is an excellent approach to learning about your target audience's terms and queries when conducting a Google search. AnswerThePublic is like a supercharged version of Google auto-suggest. It is possible to design content to rank for specific questions, which is especially crucial in the age of voice search.
The Content Optimization Tool
9) Grammarly
It may appear straightforward, but writing error-free material is more complex.
Grammarly may assist you in checking for spelling and grammatical issues in your material while writing, focusing on your content's tone, and checking for plagiarism.
The browser plugin also ensures that your social media posts are error-free. Consider it your assisting hand in ensuring that your work reads well and is free of errors.
10) Yoast SEO Plugin
As the king of WordPress SEO plugins, Yoast SEO reigns supreme. Yoast continues to astonish the WordPress world with significant improvements, a gorgeous layout, and the most user-friendly choice for making your blog posts and product pages stand out, with an excellent 16,700 5-star reviews.
Features That Make Yoast SEO a Great Choice:
Enter keywords and examine how successfully you have optimized your pages and posts for those keywords.
See exactly how your Google search engine result will look. You may use this to change the meta description and title to make them more appealing and keyword-rich.
A readability check is performed on all pages to see whether paragraphs should be broken up or other components, such as numbered lists or headers, should be added.
If you have duplicate material on your page or post, the plugin will detect it.
Yoast has some of the best plugin developer materials and assistance we've ever seen.
The plugin is also updated every two weeks.
A redirect manager, free support, content insights, and an ad-free interface are all included in the premium plugin.
11) Surfer
Surfer's SEO Tool is on-page optimization software that scrapes the top SERP results for a search keyword, analyzes them, and generates an SEO roadmap for you to follow when developing content.
It will tell you the ideal content length, meta tags, titles, the number of times a keyword should or should not be included, and the top questions to include in FAQs (based on trending entities and themes). The study of Surfer is based on 500 rating parameters.
Surfer SEO gives precise, data-driven insights that inform you of what's missing in your content rather than assuming what Google prefers when ranking.
The Content Management Tools
12) WordPress
WordPress is the world's most popular content management system (CMS). WordPress powers over one-quarter of all websites. Its fame is well-deserved, and it combines usability with enough flexibility and functionality that businesses of all sizes can tailor to their specific requirements.
The real draw of WordPress for small businesses is that it is entirely free, and it is simple to use to design and maintain a simple website.
With over 45,000 plugins accessible, you may discover just about any additional functionality you need for your website, including security, SEO, spam blocking, social sharing, and more.
Email Marketing
13) Mailchimp
MailChimp is a solution for email marketing and social advertising that automates and orchestrates campaigns.
You can monitor the traffic generated by your campaigns. MailChimp has several connectors with other SaaS businesses. The technology is particularly effective for email drip marketing. Finally, it's a viable choice for engaging your audience.
14) SendGrid
SendGrid provides a comprehensive range of email marketing services, many of which are user-friendly for both newcomers and seasoned email marketers.
The platform, for example, provides:
Flexible design possibilities through visuals.
Drag-and-drop editing.
Coding.
A combination of the two.
SendGrid includes detailed deliverability and performance statistics, informing advertisers about which messages perform well and require improvement.
We are aware that more email marketing options are available than we can count. However, a significant advantage of SendGrid is the forever-free plan for new businesses and flexible pricing that adapts to your needs as your list grows.
15) EngageBay
EngageBay is an affordable email marketing solution for small businesses, startups, and solopreneurs. With EngageBay, you can capture and generate leads, automate workflows, launch marketing campaigns, create visually appealing landing pages, and segment your audience.
But EngageBay is more than just an email marketing platform. You also get sales automation and customer support tools to help you get a complete view of your customers. All these factors make EngageBay one of the best platforms for SMBs and startups.
Data Tracking Tools
16) Socialbakers
Marketers worldwide can never go wrong with Socialbakers. Socialbakers takes analytics and social listening to the next level, regardless of size or sector, with predictive AI analytics, content performance, and side-by-side competition summaries – all on a single configurable dashboard.
The one-calendar publisher, team collaborative community management, and content creation center distinguish Socialbakers from others. So there's no need to go through many processes to get the results you need.
Special features
Deep Content Intelligence (DCI): It's the only place where marketers can obtain a complete picture of their content's performance, bridging the gap between data and creativity. Thanks to automation, marketers now have more time for strategy development and content generation.
Insights from the Audience: Understanding your target audience is critical for every marketer. Marketers may gain significant insights into their target audiences by analyzing precise breakdowns of interactions, activity, and interests across their social media channels.
17) Google Analytics
Google Analytics is a handy and completely free tool for analyzing the performance of your website. It's uncommon for a recommendation to apply to every small company website, regardless of kind. However, Google Analytics should be used by any small business that has a website.
Given what you're (not) paying, the information supplied by the tool is rather detailed. Here are a few examples of the insights you can find:
Information on how people locate your website
Which of your website's pages gets the most traffic?
Which devices and browsers are your visitors using?
Based on demographics and online behavior, who are your visitors?
How much time do your website's visitors spend on it?
What is their path on your website when they visit several pages?
How many of your visitors convert based on the desired conversions you define?
And that's not even a complete list. Google Analytics data is crucial for analyzing how users engage with your website, which is how you learn how to make it more effective.
18) Crazy Egg
Do you ever wonder, "What's working and not working on my website?" Crazy Egg can step in and help in this situation.
There are two crucial points to consider here:
Crazy Egg can be used to make website adjustments that produce better outcomes.
To get started, you don't need much, if any, IT assistance.
When new to your firm, you don't want to spend countless hours dealing with IT issues. Unfortunately, this is a common occurrence when it comes to split testing. Unless, of course, you use Crazy Egg.
The tool has the notable feature, such as heatmaps and mouse recording: platforms and integrations, targeting and customization, analysis and reporting, user feedback, and research.
Crazy Egg is a platform that helps you understand what your website visitors like and don't like to maximize your sales and leads. It's one of those digital marketing products that you don't realize you need until you use it for the first time.
SEO (search engine optimization) tools
19) Ahrefs
Ahrefs is standard for brainstorming keyword ideas and ranking potential.
The platform's site explorer function allows you to investigate any URL's top organic keywords while also determining how much traffic a competitor receives for any given search phrase.
You can also determine a site's top-performing content and backlink sources.
In conclusion, Ahrefs is a terrific tool for competitive analysis and ensuring that your existing content is search-friendly.
20) SEMrush
SEMrush, is another essential SEO tool, allowing you to watch the position of your priority keywords and explore new terms to rank for.
The tool's breakdown of keyword suggestions, difficulty, and variations is helpful for both brainstorming content ideas and determining search intent. Topic research is one of the most efficient ways to generate campaign ideas for fashion brands for additional investigation and inspiration for your content plan.
The SEMrush subject research tool makes it quick and easy to get a slew of viable ideas for your primary topic in just a few minutes. Simply enter a subtopic and get related articles and real-time inquiries.
21) Ubersuggest
Keyword research is a complex undertaking, but it may also be costly due to the cost of premium keyword research tools. Ubersuggest isn't your usual free software, but it isn't your typical free software.
Overall, this digital marketing tool is straightforward for beginners because the dashboard is easy to use and allows you to access the data you need quickly. To begin, input a root keyword or domain you want to research. The free version will enable you to perform up to three free searches per day, and you can also upgrade to the paid version.
Final thoughts
The fashion industry is indeed competitive, and it operates at the crossroads of many marketing campaigns. To recap, our best digital marketing ideas for fashion brands include personalizing experiences for customers, staying active on social media, creating style guides and gift guides, learning about buying behaviors, starting a blog, using influencer marketing, and retargeting people on Facebook.
Armed with all this information, we encourage you to pick up your favorite digital marketing ideas and find out what works for you.
P.S. To streamline your social media and maintain a consistent presence across all platforms, take RecurPost's 14-day free trial now!
Frequently asked questions
1. How do I promote a fashion brand on social media?
The most important thing is to stay consistent and post almost daily on your social media accounts. Don't just keep on promoting your products – focus on providing value to your target audience. Provide tips and share behind-the-scenes, client testimonials, memes, etc. You can also conduct giveaways and contests regularly. You can prepare a content calendar and use a social media scheduling tool like RecurPost to automate your accounts and keep your social profiles always active.
2. How do I make my clothing brand go viral?
There is no shortcut for making your clothing brand go viral overnight. You need to be consistent with your marketing efforts in order to reach the intended audience. Jumping on the ongoing trends and connecting them with your brand can help you in grabbing the attention of people easily. 

Memes are also a great way to spread your content rapidly. Attach an emotional value to your brand and share how your product can solve the problems of people. Collaborate with numerous micro-influencers to reach thousands of people at the same time and increase brand awareness.
3. How do I make my brand stand out?
To make your brand stand out from the pool of other brands similar to yours, follow these tips:
– Tell your brand's story. It helps people connect with you at a personal level and establishes deep connections.
– Show off your personality. Reminding your customers that there are real people behind it all makes the brand more likable and personal.
– Form a connection with your audience by tapping into different emotions. Regardless of whether it's humor, nostalgia, joy, or trust, striking a chord with your customers is vital to making a lasting impression.
– Make sure to provide a positive encounter every time a person comes into contact with your brand.
4. How to promote a clothing brand online?
To promote your clothing brand online, you need a perfect blend of social media marketing and digital marketing tactics. The tips listed above will help you find the right strategies to apply to promoting your clothing brand:
– Create an exceptional website and blog;
– maintain a consistent presence on social media,
– use custom packaging,
– run targeted ads;
– create style guides and gift guides,
– collaborate with the right influencers,
– keep a check on your analytics to curate the best content for your target audience.
5. Why digital marketing for fashion brands?
An efficient digital marketing plan is an excellent solution to this. If implemented correctly, digital marketing can increase your sales, improve your brand's presence, and make your brand more profitable. It raises brand awareness, increases revenue, and converts users into brand ambassadors when done well.
6. What are clothing brand marketing ideas and strategies?
– Maintain a consistent look for your brand throughout all of your marketing initiatives.
– Concentrate on your best-selling items.
– Invest in your website.
– Remind your customers to check their shopping carts.
– As often as possible, instill "Deal FOMO."
– Make a style guide.
– When feasible, use video.
– Set up a YouTube channel.
7. How does a digital product boost sales?
– Methods for Increasing Online Sales
– Recognize your intended audience.
– Analytical tools can help you learn how customers locate your store.
– Find your one-of-a-kind selling point.
– Simplify the consumer journey.
– Concentrate on client service.
– Include a chat feature on your website.
– Make a straightforward checkout procedure.
8. How do you come up with marketing campaigns for fashion brands?
The following are the six tips for shooting a fashion campaign:
– Make a sturdy moldboard.
– Select the best squad.
– Obtain the clothing.
– For visual reference, scout the area.
– Consider the time of day and the weather.
– Set your camera's settings and choose a focal length. 
9. What are some of the digital marketing ideas for online clothing store?
Here are some specific digital marketing tactics for an online clothing store (brand):
– Use Instagram, Facebook, Pinterest, and TikTok for showcasing products, engaging with the audience, running contests, and collaborating with influencers to boost brand visibility.
– Build an email list and send personalized emails with product recommendations, exclusive offers, and updates to targeted groups.
– Create engaging fashion-related content on a blog, incorporating visuals like lookbooks and fashion videos to establish brand authority.
– Optimize website for search engines with relevant keywords, product descriptions, and high-quality backlinks.
– Run eye-catching PPC ad campaigns on Google Ads and social media to drive targeted traffic.
– Encourage customers to share photos wearing your clothing for authenticity and community-building.
– Display customer reviews on the website for trust-building.
10. What are some of the fashion campaign ideas for your clothing brand?
Here are some of the creative ideas that you can use for you fashion campaign:
1. Inclusive Fashion Show: Showcase diversity with models of various body types, ethnicities, and genders.
2. User-Generated Content Contest: Engage customers with a contest to share photos of them in your clothing.
3. Sustainable Fashion Campaign: Emphasize eco-friendly practices and sustainable materials.
4. Fashion Influencer Challenge: Collaborate with influencers for a style challenge on social media.
5. Fashion Lookbook Series: Create visually appealing lookbooks for different themes.
6. Fashion Pop-Up Events: Showcase your clothing in trendy locations with exclusive offers.
7. Fashion Challenge on Social Media: Launch a social media challenge to boost brand visibility.
8. Fashion Flash Sales: Create urgency with time-limited sales and discounts.
9. Fashion Collaboration Collection: Excite customers with limited-edition collaborations.

11. What are some Social media strategies for fashion brand ?
Here are some social media strategies that clothing brands, fashion brands, and the fashion industry can implement:
– Define Goals: Identify clear social media goals: brand awareness, website traffic, sales, and engagement.
– Know Target Audience: Understand preferences and behavior to tailor content effectively.
– Choose Platforms: Focus on active platforms like Instagram, Facebook, Pinterest.
– Create Content Strategy: Mix visually appealing images, videos, UGC, and lifestyle shots.
– Consistency and Frequency: Maintain regular posting to engage the audience.
– Utilize Influencer Marketing: Collaborate with influencers for wider reach.
– Engage with Audience: Respond promptly to build relationships.
– Hashtag Strategy: Use relevant hashtags for discoverability.
– Run Contests and Giveaways: Boost engagement with giveaways.
– Track and Analyze Performance: Measure metrics for effectiveness.
– Advertise Strategically: Use paid ads with targeting.
– Stay Trendy and Relevant: Keep up with fashion trends and timely content.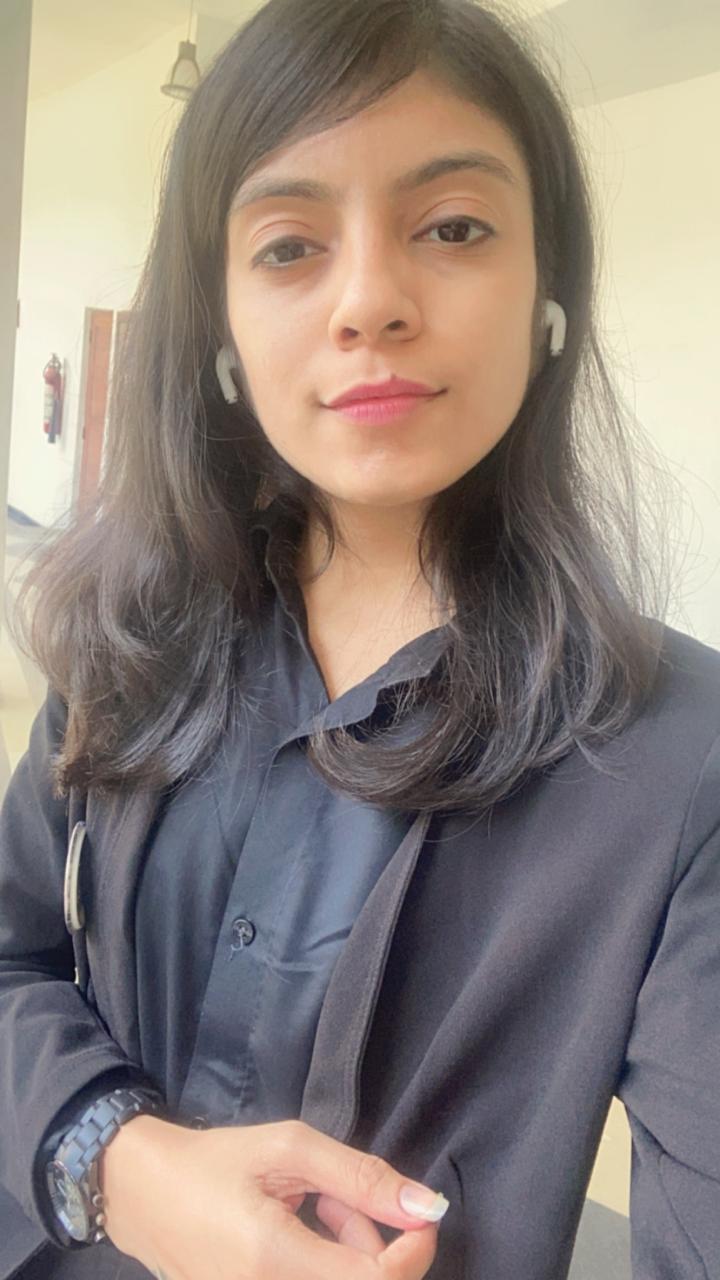 Amaiya Rathi is a Senior Content Writer at RecurPost. She helps RecurPost communicate with their readers in their own language. Whether it is the web copy, social media posts or blogs, Amaiya has worked on all aspects of copywriting. You can reach out to her at [email protected].