To develop your customer base, engaging in digital marketing is necessary if you run a business and wish to promote your products and services by adapting social media scheduler in marketing strategies. Many businesses do not understand the power of building a successful digital marketing strategy; they thus find it extremely challenging to withstand the competition. Unfortunately, when it's about running a company successfully with a modest budget, there's no shortcut.
Remember to explore and use digital marketing services if you want to make it quick and easy to experience real-time progress. In 2023 and beyond, every business owner must realize that strategic digital shopping is key to making their products/services successful. Ironically, most businesses either do not have a digital marketing plan, or their online presence is too limited to achieve meaningful results.
Thus, we have made this guide that will help you get started with the concept of digital marketing services and also assist you in crafting a strategy for your own business.
What is digital marketing?
The marketing and advertising of companies (products or services) and their brands using digital media or technology, especially on the Internet, is known as digital marketing. Digital media covers blogs, social media channels (Facebook, Instagram, Twitter, Snapchat, etc.), radio, TV as well as mobile devices. Billboards and transit signs are also considered as a part of digital media. Basically, marketing carried out on any electronically generated tool is referred to as digital marketing.
Today, people depend heavily on digital media to search for products. Marketing insights from Google revealed that 48% of customers initiate product research on search engines, 33% look at company websites, and 26% search through smartphone apps.
In order to attain the true power of digital marketing services, marketers need to dive deeper into today's enormous and intricate cross-channel landscape to uncover tactics that have an influence through engagement marketing. By engaging consumers in a digital landscape, you can create brand recognition, set yourself up as a thought-provoking market pioneer, and position your company at the forefront when the consumer is ready to shop.
Problems that can be solved through digital marketing services
Digital media is crucial in order to enhance the marketing strategy. Digital marketing will help you to understand your audience, learn valuable details about them, and have statistics that will give your small business marketing team credibility.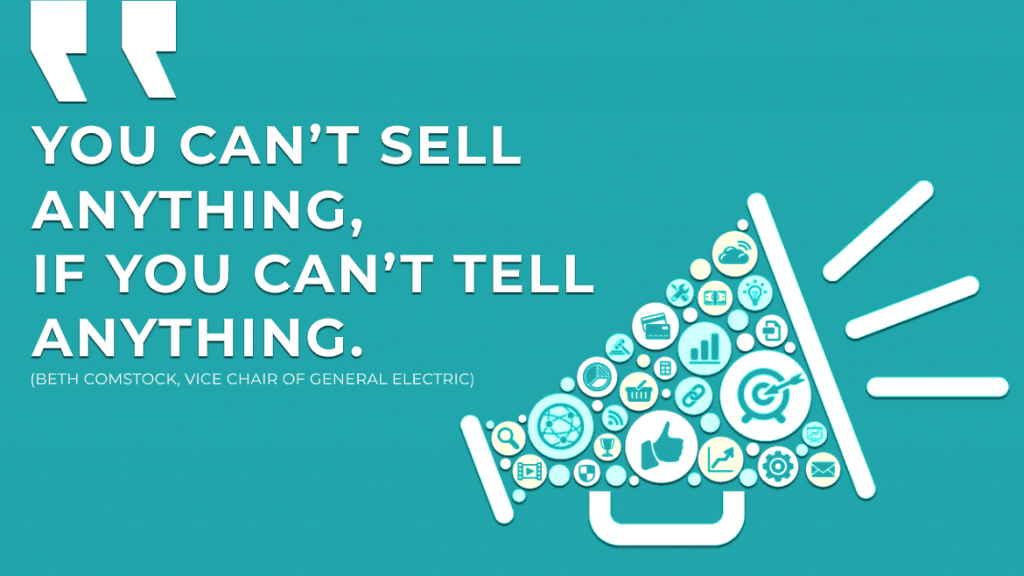 This quote reminds marketers of the power of simplicity. If you can't quickly tell a user how something will change their life or solve a problem, then it's unlikely you'll make the conversions you desire.
1. Problem: You don't know your audience well enough
Understanding your audience requires time, and although your marketing team may have established audience personas that can be of benefit, customers actively scrolling online might not behave the way you anticipate. You'll need to test various languages that are hardest to learn with different targets, bearing in mind that certain descriptors/phrases/definitions will cater to different people and their place in the purchasing cycle. You can attune yourself to your target market and develop the prestige that sets you apart from the competition.
2. Problem: Your website is not optimized for SEO
Irrespective of your role in the marketing process, it is necessary to understand the best practices of SEO. In addition to improving the ranking in search engines, SEO will strengthen and help your campaign testing and optimization to assure that you produce high-quality, useful content that your target users want.
3. Problem: You don't have a social media strategy
Whether you want to do organic social media marketing, build a paid social media strategy, or adopt a combination of the two, it's crucial to have some sort of social marketing in place. Although social media content is great for branding and interaction, it can also be a valuable channel for digital marketing advertising. Discover your niche, develop a clear voice, and be patient, and the effect of your advertising will increase along with the number of followers.
4. Problem: Your marketing team is siloed
It is necessary to break out of the silos to create flexible, fluid frameworks. Your consumers are not sequestered in one channel waiting for advertisements, so the marketing campaigns must deploy cross-channel functionality with teams that bring different skill sets to the table to reach customers wherever they are. Every social media platform and network have different audiences and preferences, so marketing campaigns can look entirely different from each other. This includes sound, photos, offers, and even the time at which you upload your content.
How to create your first digital marketing strategy?
1. Define your brand
Outline or utilize your brand guidelines to describe your brand and how it will come through in your digital campaigns. Consider your unique selling points (USPs), the personality of the brand, and your value proposition.
2. Create a buyer persona
With custom buyer personas, decide whom your company wants to reach. Think about the demographics of consumers and the reasons that can drive individuals to choose your company's goods and services. Hubspot's buyer persona generator tool can help you build this for free.
3. Create S.M.A.R.T. Goals
In order to use the services of digital marketing properly, develop Specific, Measurable, Achievable, Realistic, and Timely targets. (also known as S.M.A.R.T. goals). Consider the short as well as long-term growth objectives of your organization.
4. Decide which strategies you'll use
Choose the right digital marketing strategies for your products and services. Focus on approaches that give the most benefit to your company and market, over trendy tactics. Find out the digital marketing tools that can ease the implementation of your strategies. We'll see the strategies that you can use in the next point.
5. Set a budget
Study digital marketing pricing in order to set a practical budget for your company. Whether you are building an in-house team for digital marketing or hiring a digital marketing agency, you need to set a budget that you can spend on those services.
6. Brainstorm your strategy
Direct your approach to success by planning your strategy. If you are planning to run paid ads, set a budget. For publishing content properly, make a content calendar. Plan out each and every detail.
7. Launch your campaigns
After you've prepared your plan, launch your campaigns across multiple platforms. Ensure that all the networks are supplied with the necessary tracking information. Your website should include your Google Analytics tracking code, for example.
8. Monitor your campaigns
Control and evaluate the success of your strategies by measuring their performance. Utilize resources like Google Analytics, Google Search Console, and Google Advertising to keep track of your tactics and their return on investment (ROI).
Read More: When is The Best Time To Post on TikTok?
7 Strategies that should be a part of digital marketing services
1. Search Engine Optimization (SEO)
SEO is the process of optimizing your website pages so that it ranks high in the search engine results for keywords and phrases associated with your brand. The more keywords you rank for — and the higher you rank — the more people will come across your brand and become acquainted with your website and business.
Look at SEO as a prerequisite when it comes to digital marketing services. It affects every person in your target market — doesn't matter where they are in the buying funnel. This is because almost every user carries out a search related to products or services from a search engine first.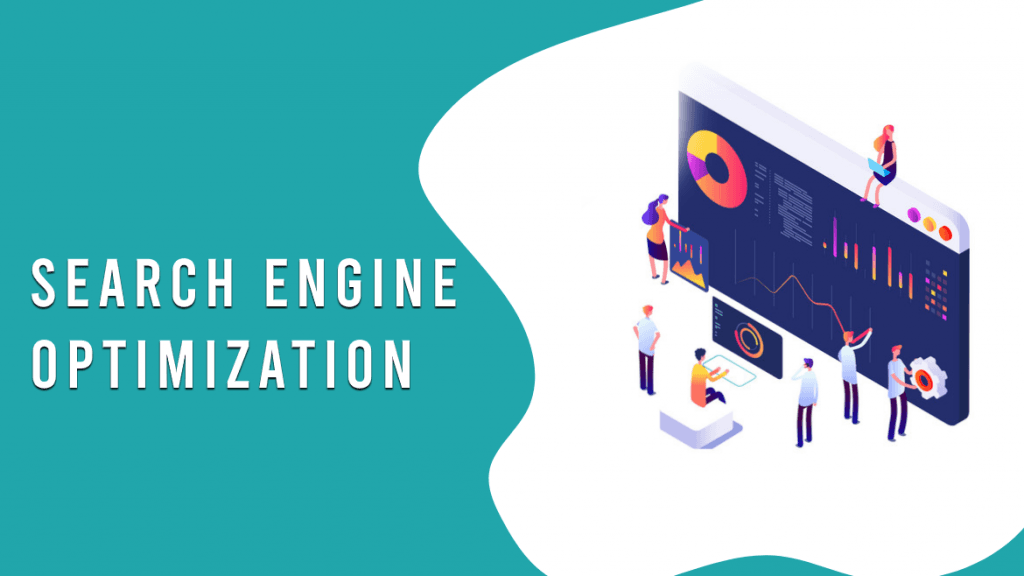 2. Social media marketing
Social media marketing aims to create brand awareness and increase conversion rates. A social media marketing strategy can feature one or more social media channels, based on your target audience and their site preferences. The top social media sites that should be a part of your digital marketing services are Facebook, Instagram, Twitter, LinkedIn, and Pinterest.
RecurPost helps you in driving more traffic to your site by scheduling posts on multiple channels targeting the right audience and posting at the best time.
You can schedule Facebook posts and schedule Instagram posts to engage your audience with entertaining posts. It is possible to post on your profiles, pages, and groups on Facebook. You can post on your personal and business profiles on your Instagram account.
You can schedule tweets with RecurPost by creating variations. RecurPost enables you to schedule LinkedIn posts on your personal and business pages and start networking with global leaders in your industry.
RecurPost is the perfect Pinterest scheduler for you if you're big on visual marketing. It also allows you to schedule Google My Business posts with CTAs of your choice, which helps improve your business ranking on google.
People do much more on social media besides sharing their posts and connecting with friends and family through social media marketing certification courses. They often use it to communicate with companies, either by highlighting a good shopping experience or by asking for assistance from a company. So, you'll need to constantly provide good content to build a presence and attract people to your profile. You can use social media bulk scheduling to put all your content and the right media on an advanced schedule.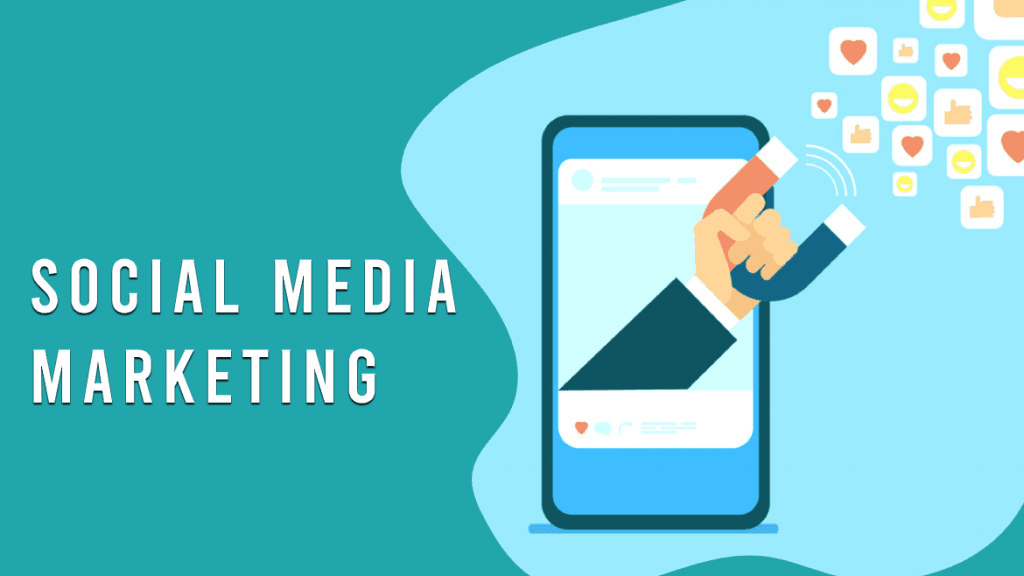 In order to do this, you can use a social media post scheduler like RecurPost. It allows you to manage all the major social media platforms from one place. You can schedule posts ahead of time, create recurring schedules, create libraries and editorial calendars, see analytics, and track your performance. It also lets you auto-schedule your content to upload it at the best times to post on social media.
Influencer marketing is another technique that is gaining popularity among marketers. You need to search for influencers that relate to your niche, and then ask them to promote your products to their audience. It raises brand awareness, your products reach a whole new bunch of people, and it gives a human touch to your paid promotions.
3. Content marketing
A good content marketing strategy is another crucial aspect of digital services. In content marketing, the company focuses on reaching, communicating, and interacting with customers through content. This content, which may include videos, blogs, infographics, articles, newsletters, and more, provides something valuable to users. Here, it's not about building a sales-oriented copy, it's about providing information to people.
The ultimate objective of content marketing as a part of digital media strategy is to deliver useful information to your target market. Also, it boosts traffic and generates conversions for your products or services. From a strategic point of view, content marketing also focuses on improving your content in order to increase your ranking in search results.
Pro Tip: To ace the viral content marketing game, one can use one of the top free hootsuite alternatives for improving their social media presence & post content at the best time.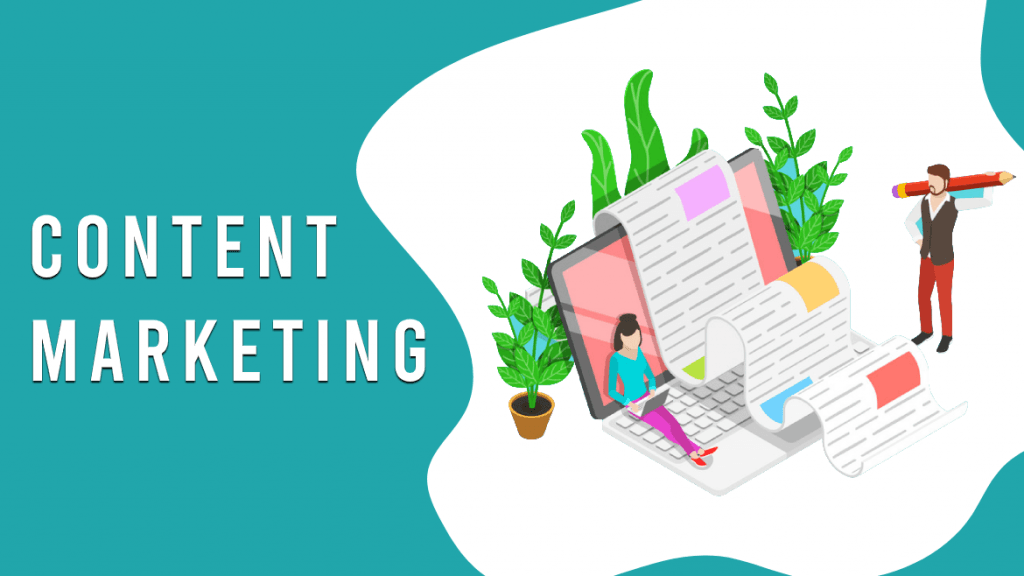 4. PPC (Pay per click) advertising
PPC is a paid form of advertisement that operates on an auction system. With PPC, you're bidding for keywords that you want your ads to show up for—your ad prompts when a user's search query involves your keyword. These ads will then show up at the top of the search results just above the organic results.
If the consumer chooses to click on your ad campaign, you will pay for that click. Thus, you don't pay for using ad space – you only pay when someone clicks on it. PPC may include running ads on search engines, social networking sites, and other channels.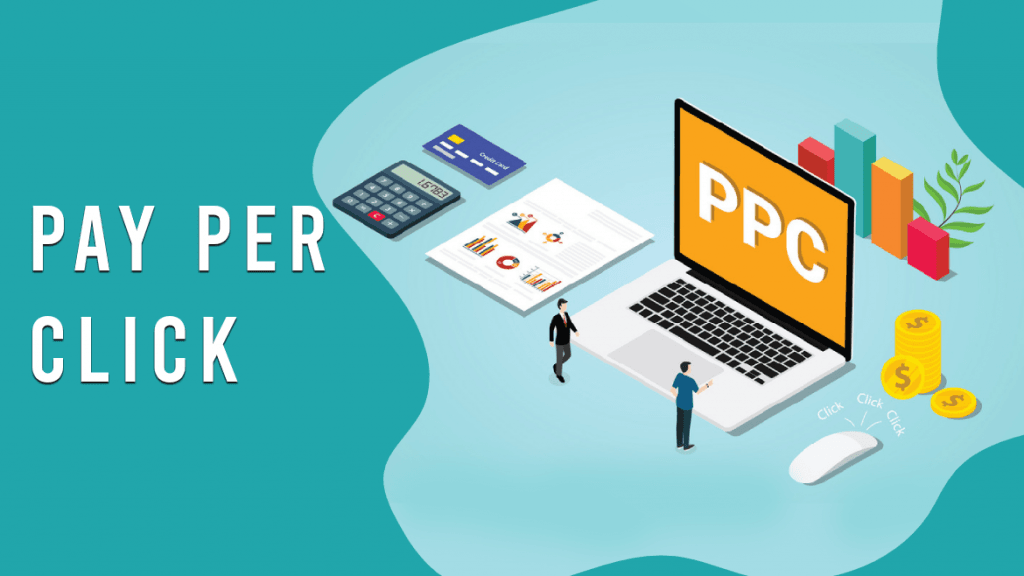 5. Email marketing
Email marketing concentrates on the retention of existing customers and the acquisition of new ones. It's an excellent strategy for creating brand recognition, keeping the small business local marketing top-of-the-line, and promoting repeat purchases. A vital aspect of email marketing is designing and improving your strategies and growing your customer base.
As similar to content marketing, email marketing also focuses on supplying users with useful information—otherwise, people will not continue to subscribe. The idea is that while these consumers may not need your services or goods right now, they will recall your brand when it's time to make an order.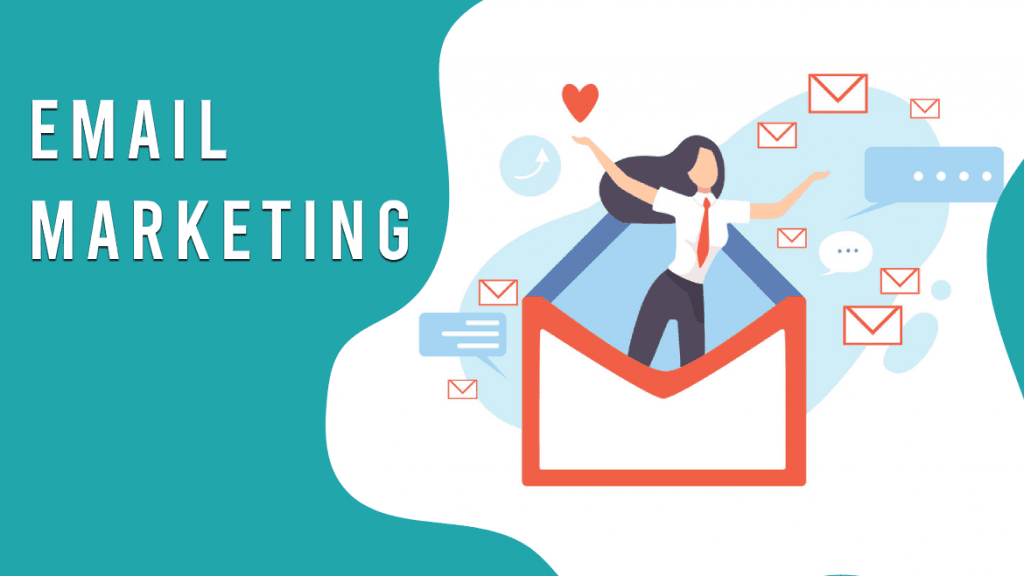 6. Video marketing
Video marketing is another digital marketing strategy for companies who wish to increase their sales of products and services. Content involving videos is so popular among people that it can lead to 85% more impressions compared to images or text-based content. Through video marketing, your business grows its scope, increases its revenue, and expands its operations.
A few kinds of videos that you can create are: Instructional, announcement, behind the scenes, events, etc. No matter what type of videos you make, you'll be focusing on building brand awareness within your target audience which will ultimately lead to conversions.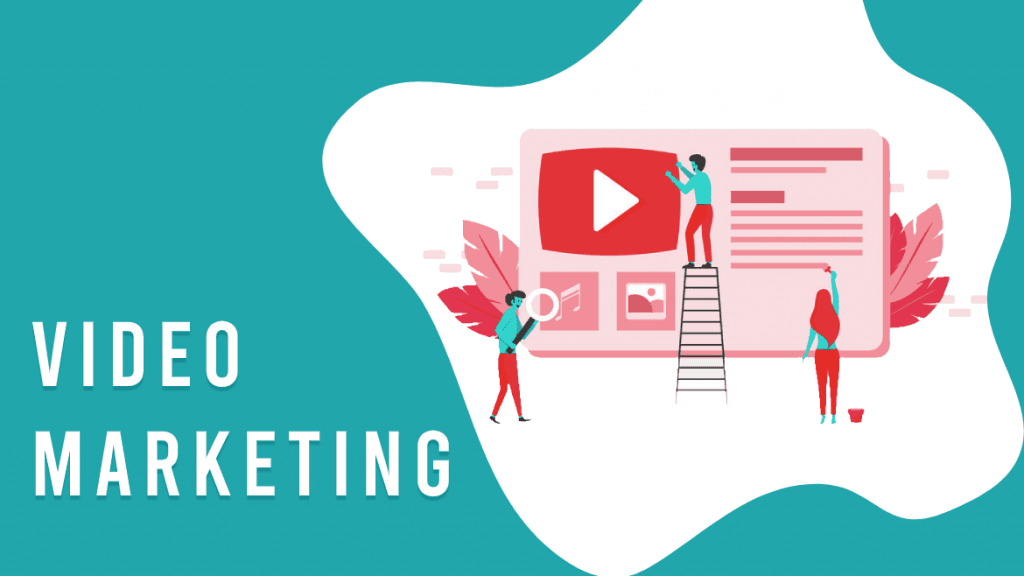 7. Voice search optimization
Voice search optimization is one of the latest digital marketing techniques that businesses should adopt to market their services. By implementing this approach, your company optimizes current and new website content for voice search. The goal is to receive a featured snippet or zero position for your website in Google Search results. There are other social media optimization techniques and strategies too that you can use for an improved digital marketing strategy.
As search queries distinguish when using voice against text, optimization for voice search is essential. If you're a local company, this tactic is even more important, as many consumers depend on their mobile devices—and voice search—to find a restaurant, lounge, or hardware store nearby.
To sum up,
Digital marketing is one of the strongest ways to attract new clients and fulfill your company objectives. Plus, it provides a range of tactics, from video to email to social, to achieve your specific goals. If you're trying to boost sales, income, recognition, or loyalty, digital marketing services is the way forward.
So gear up and find out the strategies that'll work for your brand. And start making room for important tasks by using productive tools like RecurPost to manage your digital marketing tasks, which is also the most trusted facebook creator studio alternative.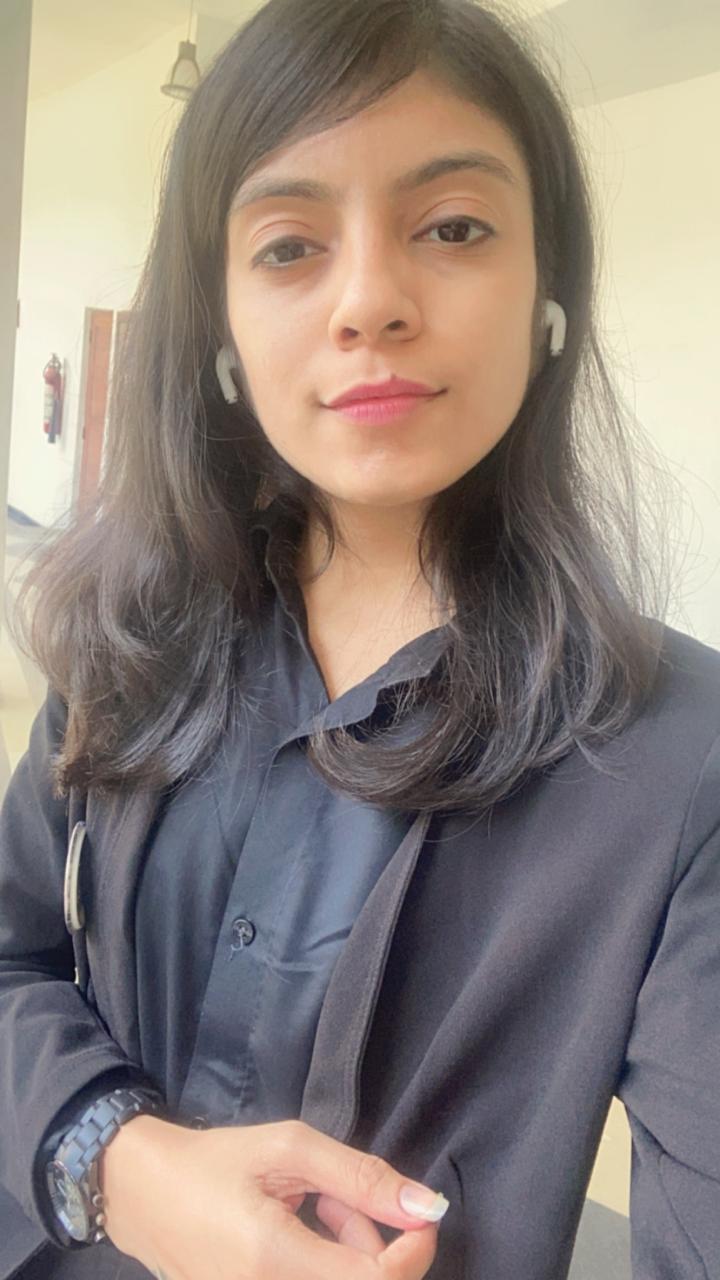 Amaiya Rathi is a Senior Content Writer at RecurPost. She helps RecurPost communicate with their readers in their own language. Whether it is the web copy, social media posts or blogs, Amaiya has worked on all aspects of copywriting. You can reach out to her at [email protected].