Google My Business is a free tool provided by Google that allows business owners to manage their online presence. Experienced SEO professionals utilize Google my business listing to optimize location-based strategies. Thus, creating your GMB listing is the first step to success in local searches.
Google my business listing has the biggest effect on brands looking for local exposure. A functionality like Google's local search underlines the requirement for a GMB listing for new and existing businesses.
It provides all the detailed information to searchers about a business, including address, working hours, category, reviews, and more. When a new listing is made, its location is generated on Google maps.
This is synchronized with traditional Google search for easy accessibility. You can consider social media scheduler to schedule Google My Business posts in advance to improve your GMB ranking.
It absolutely helps to ensure that most organic searches are made on Google, which is about 90% of the global market share of search engines. It also demonstrates the importance of Google my business listing and successful local SEO.
It is thus essential that you want to learn how to improve google local business ranking to improve your topline revenue. In this guide, we'll take you through the tips that you can follow to create and optimize your Google my business listing and rank higher in the local search results.
Before that, let's see why you need to work on your Google my business listing and optimize it.
Why Optimize Google My Business Listing?
Here are some Google My Business tips that you can use to optimize your GMB listing:
1. Increase engagement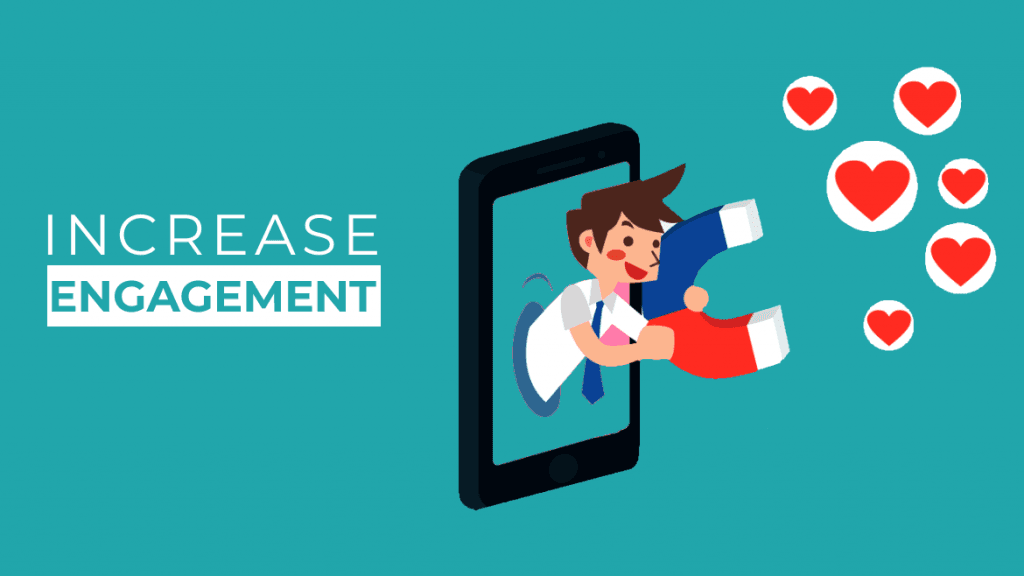 The frequency of customers opening and leaving Google without going to any other website is increasing day by day. It's because the details on the SERPs completely address their queries. With significantly more customers engaging with your company through your Google my business listing than your website, you would definitely want to optimize this profile for quality interaction and to generate more leads with GMB.
2. Boost your ranking
Google's business profile's ranking algorithm considers distance and significance and the operation and quality of information. Improving your Google my business listing gives these indications to Google to rate you higher in local search results. And you already know that a higher rank means more engagement and conversions for your business. You can schedule Google My Business posts at the best times to improve your ranking significantly.
3. Maximize your sales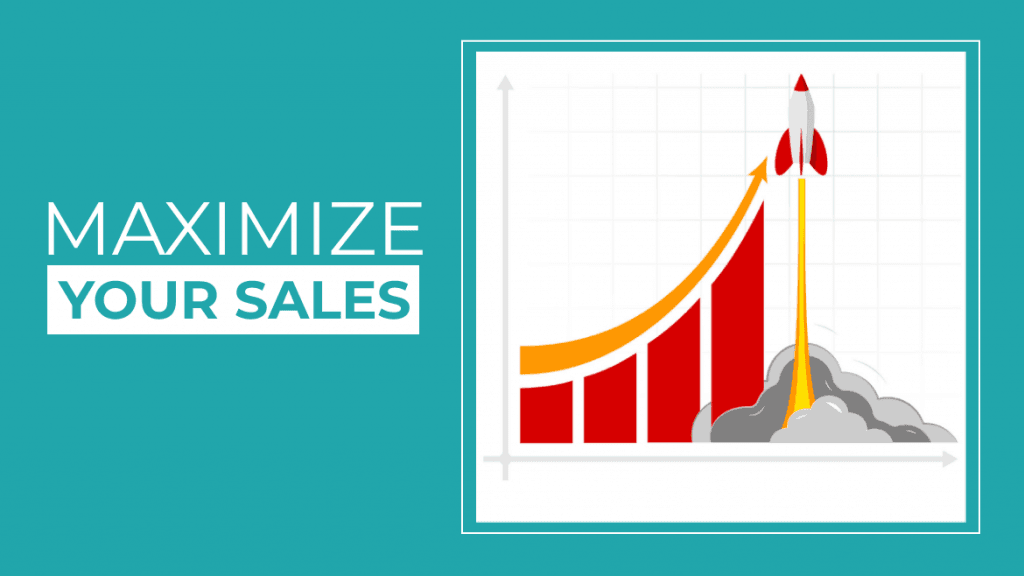 A standard Google my business listing will not deliver much in terms of customer acquisition. They will figure out your location and go through the reviews only if they know your business name. However, with an optimized Google my business listing, people can find you with keyword searches, call, visit your website, check out your product and services, ask for a quote, book an appointment, and more. You can also monitor your website visits, appointments received, profile visits, etc.
Now that you know how important it is to optimize your Google my business listing let's discuss what you should do to optimize it and improve your search rankings to use this in your digital marketing strategy.
How to Optimize Your Google my Business Listing
1. Verify or claim your Google my business listing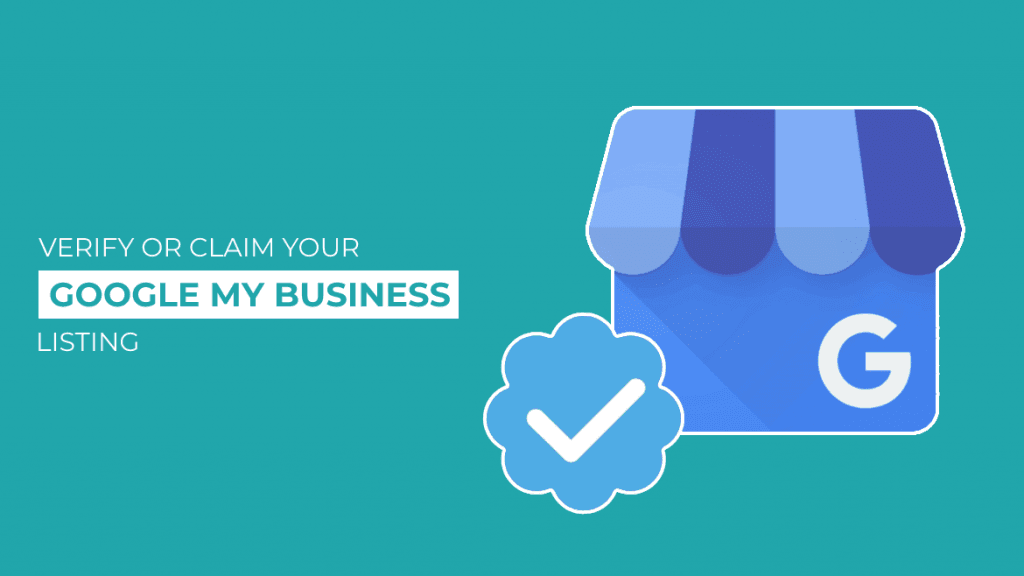 Firstly, it is vital to remember that Google my business listing is different from a Google my business account. You must have your upgraded GMB profile. The GMB account is used to gain access to the GMB listing and optimize it. Go to www.google.com/business to sign in. Use your existing Google account to sign in or create a new account. Enter your business name, category, location, and contact information.
After providing the basic details, you'll see an option to verify your business differently. Verification by postcard is the default verification option. If other options, including phone or email verification, are available for your business, select the one you prefer.
It will take up to 15 days for your postcard to arrive at the given address. Also, after receiving the postcard, sign in to your account, select 'Verify location', and enter the 5-digit code mentioned in the postcard.
2. Fill in every section of your listing
After verifying your Google my business listing, provide Google with each and every piece of information about your business that you can. It helps Google show your business listing when someone searches for a business like yours. Simply put, it will boost your rankings. As Google says, "Local results prefer the most appropriate results for each search, and listings with up-to-date and precise details are easier to match with the right searches."
Google decides on ranking based on 3 things:
Proximity: The location of the searcher and your business

Relevancy: The way your business matches the search query

Prominence: The popularity of your business
Thus, you should complete every section, including name, address, phone, website, working hours, category and attributes, products and services, and description. And also, include appropriate keywords wherever you can.
3. Be accurate with contact details
Apart from the phone number, you need to take care of the following things while optimizing your contact details in Google my business listing:
Ensure that your business name is written in the same way as it's on your store signage. If you don't have a physical store, make sure the name matches your card or your website. Writing your location or keywords in the business name is considered spam, so avoid doing that.

Make sure your business name and address match other listings you've made across the web. This means that if you use 'co' instead of 'company' in other listings, maintain the same in GMB.

Mention your working hours as well as holidays. This way, customers will know when to visit you,

and it

removes the possibility of a bad review left by a customer who visited your location only to find it was closed.
4. Choose primary and secondary categories
Selecting categories is necessary for optimizing your Google my business listing. Here's why:
It helps you get found in discovery searches. A total of 84% of business listing views come from discovery searches (where the users were looking for a product, service, or category, and the business listings appeared), compared with just 16% from direct searches (where users type in the exact business name or location).

Google provides category-specific features to you once you select a category – to make your business listing more appealing and efficient. Restaurants, for instance, can have a menu or booking icon on their profile.
Google provides a fixed set of categories, thus selecting the right one is crucial. If your exact category is not available, try to choose the closest accurate one. Be as specific as you can. You can choose secondary/additional categories, but don't overdo it. Choose only those that match your business' offering.
5. Write a detailed business description
The first thing to consider is that you can't edit or control the brief overview that appears below your business name in your profile. This is the editorial overview that Google composes to maintain consistency across the web.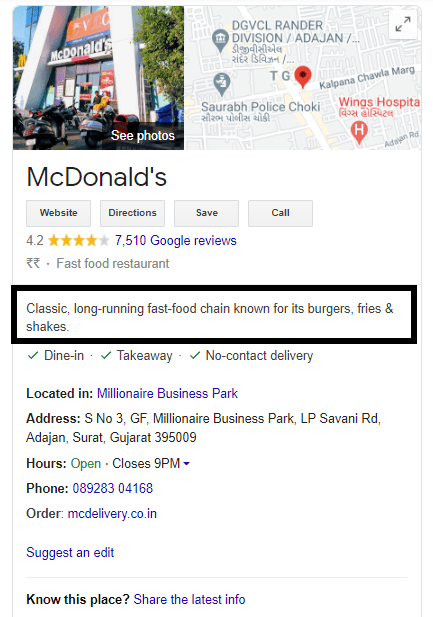 However, the good part is that Google does a great job at providing descriptions. The description that you can actually control and edit is the 'From the business' section. This paragraph shows up under the reviews section of your profile.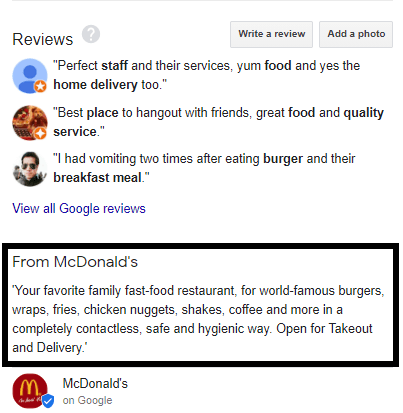 While optimizing the description, use all the 750 characters, and include important information in the first 250 characters. Avoid repeating the details that are already mentioned in other sections of your listing. Utilize this section to speak about what makes you stand out from your rivals and what consumers like about your business. Don't include any links or HTML in the description.
6. Choose appropriate attributes
As we discussed earlier, Google will provide you with a list of attributes that you can use to describe your company, once you select a category. Attributes are exclusive features that potential buyers search for, like 'free wifi', or 'antique decor stores'.
Hotels can show class ratings and a list of services available. Restaurants and bars have the ability to upload menus and highlight popular food dishes. Service-oriented companies can show a service menu and incorporate a booking button. Small and medium-sized businesses can add catalogs of products.
You could have selected the wrong category if you consider your business to be eligible for one of these attributes but do not see them. You can select up to 10 categories, so make use of that.
7. Collect 5-star reviews
Consumers trust others more than they trust companies. A positive rating could be the definitive factor that signals potential customers in your direction. Reviews will also boost Google's ranking. The appropriate time to ask for a rating is after giving a positive experience. Try providing a card or an e-receipt asking for a review, whether in-store or online.
Google recognizes that ratings hugely affect customer sales, so this is a primary ranking consideration in its algorithm. You can also see for yourself the effect of the ratings on rankings. For most Google searches, the first three local results that display (what is known as the "Local 3-Pack") are those with several reviews and strong star ratings.
Also, make it a habit to respond to reviews as soon as you receive them. Thank the users who leave positive feedback, and provide assistance to the customers that leave a negative rating. Here are some Google My Business tips that you can use to optimize your GMB listing:
8. Create posts
Just like other social media sites, you can post to your Google my business listing about products, discounts, events, etc. Posts can be made from your GMB dashboard and they appear in the 'Updates' section at the bottom of your profile. But, depending on the search query, they may be shown at the beginning of your profile.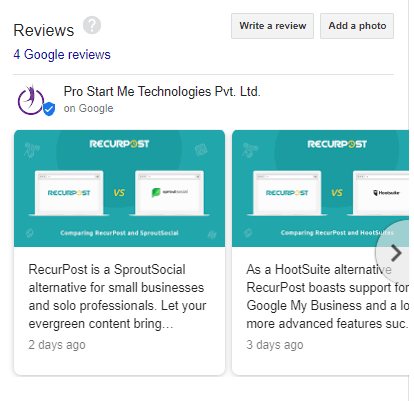 Posts boost the number of actions taken by users that come across your listing. Posting frequently gives Google optimistic ranking signals. The user intent on Google and other search engines is higher than other posting platforms like Facebook and Instagram where users are browsing casually – thus they are more likely to interact with GMB posts.
It is necessary to post frequently as a post expires after 7 days. Utilize event and offer posts for ad campaigns with a limited timeline. While creating a post, include links and a call to action – it increases the chances of users engaging with your content.
9. Add products and services
Adding products and services is particularly useful if they are not mentioned clearly in your business name. Filling up this segment also adds content to your Google my business listing and can help you rank in relevant searches.
Write the name, description, and price of the products and services while adding them. The complete description will appear when the user clicks on a product. Google might also link to your products from the section of categories.
10. Set up messaging
This function offers users the ability to send a text message to your business voip number directly from your Google my business listing. 82% of people who shop through smartphones use their device for local search. Thus, messaging provides users a great opportunity to get in touch with your business.
In order to enable this feature, select the 'Messaging' option in your GMB dashboard and then you need to install the GMB app from the play store or app store. Make sure that you set up messaging alerts from your GMB dashboard. Go to settings and select the 'Customer messages' checkbox to receive notifications for new messages.
11. Add photos and videos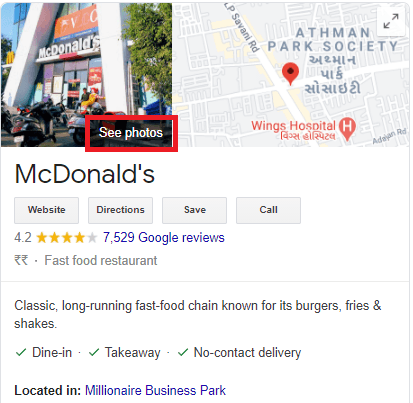 It is very important to upload photos and videos to your Google my business listing. Here's why:
Everyone can add photos and videos to your listing, so you will receive a range of quality. Adding your own media can ensure quality and you will be able to showcase your store and products in the best possible manner.

Regularly adding photos and videos indicates to Google that your GMB listing is active and up-to-date. This ultimately affects your ranking in search results.

Google has made advances in image recognition and started to display images in search results.

Google estimates that consumers are 42% more likely to ask for directions for a business profile that has uploaded pictures, and 35% are more likely to visit the website.
How to Improve Google Local Business Ranking
If you are thinking about how to improve Google Local Business ranking, here are the tips you can follow:
Always enter complete data and keep updating info
If you really want to get complete benefits out of the platform, you should keep your GMB profile updated regularly. You must ensure that all the information about your business gets displayed properly on your business local search results panel. You should also make sure that it stays updated through your GMB dashboard.
Make sure that your GMB listing is on Google maps
You should know that your listings will automatically be added to Google maps. Most customers would look for businesses online through Google maps and if you ensure that you are listed, your chances of getting spotted increase and so will your Local SEO.
Verify your GMB listing
After getting done with the previous step, you should focus on verifying your business listing. Google mostly asks for verification when the account is created and also when any important information is updated.
Add high-definition pictures to your listing
The business listings that have photos are considered to be more reliable and reputable than those that don't. An average of 11 photos are expected from any GMB listing. You are likely to get more clicks if customers see photos when they open your Google listing. It will improve your Google local ranking.
Form a Q&A section
Via the GMB tool, you can invite people to submit questions that they are curious about for your listing. The general community and the business both can answer these questions.
Bonus Tip
Manage everything in one place with RecurPost
It is challenging to remain on top of multiple locations or businesses. But luckily, you can add your Google my business listing to RecurPost once your listing is verified. RecurPost is a social media scheduling tool that allows you to manage GMB listings along with 4 other social media platforms. You can create and schedule posts on your listing and add calls to action. This will keep your profile always updated and eliminate the need to post manually every day or every week.
With the social inbox, you can also check the reviews people leave on your Google my business listing and respond to them. This feature makes RecurPost one of the best free Hootsuite alternatives and Post Planner alternatives.
Moreover, RecurPost supports posting on efficient social networks worldwide. You can schedule Facebook posts on pages, groups, and profiles, schedule Instagram posts on personal and business profiles, schedule LinkedIn posts on personal profiles, and schedule tweets with variations on Twitter. RecurPost is a great Pinterest scheduler for scheduling pins on Pinterest.
Check out RecurPost pricing, sign up for the 14-day free trial now, and see your rankings improve!
Frequently Asked Questions
1. Is Google My Business free?

Yes, it is absolutely free to create and own a profile on Google My Business. You can create and manage your Google listing at no cost.

2. What is the list of Google My Business categories?
There are around 4000 different GMB categories to choose from for every business. When you create a profile, you will be asked to choose a primary category and after picking that, you can pick ten other secondary categories. 

3. How to do a GMB setup?
Here are the steps you need to follow for setting up a GMB profile:
>Sign in to Google Business Profile Manager
>Add your business
>Enter your location
>Fill in your contact information
>Verify your business
>Customize your profile
4. What are Google My Business best practices 2023?
Here are the best practices to follow on Google listings:
>Update Your Business Information.
>Use Google Posts.
>Encourage & Respond to Customer Reviews.
>Manage your Q&A Section.
>Tap into Your Insights.
5. How do I see my Business on Google?
Go to Google search and type in for "my business". On Google search or maps, look for your business name and city. You will get to your business profile.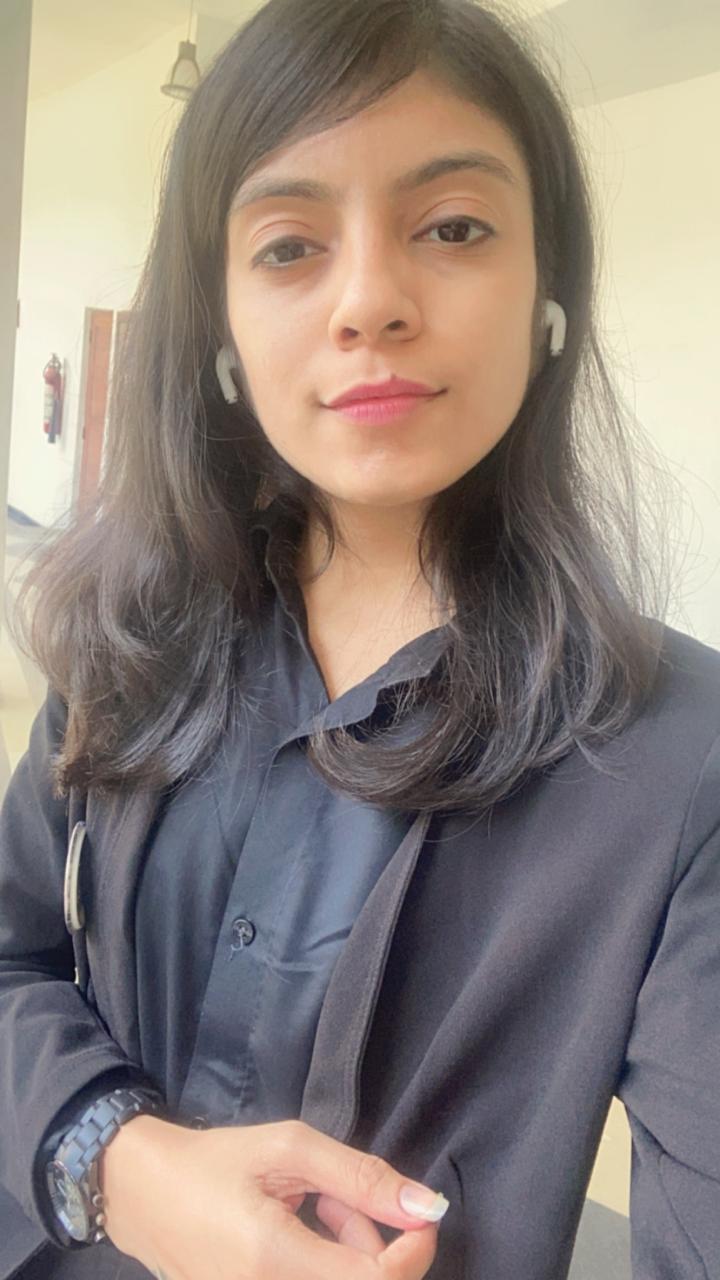 Amaiya Rathi is a Senior Content Writer at RecurPost. She helps RecurPost communicate with their readers in their own language. Whether it is the web copy, social media posts or blogs, Amaiya has worked on all aspects of copywriting. You can reach out to her at [email protected].