Do you wonder why your Google Business Profile posts are getting rejected? We have analyzed hundreds of posts that failed when posting using RecurPost and in most of the cases it was because the post included the address or the phone number of the business.
Even if the address or phone number were part of the image, Google still rejects those posts in many cases. This is not true 100% of the times and that keeps people wondering.
If your Google business posts are getting rejected for other reasons, I am going to cover those here as well.
I understand that the advanced features of GBP have become confusing for users. That's why we recommend you to use RecurPost, the best social media scheduler to regularly schedule Google My Business posts.
If you are a marketing agency, you will find it useful that if Google business profile posts shared using RecurPost get rejected at a later time we email you so that you can post again. You need not check your posts manually.
Table of content for Google Business Profile posts rejection
What are the guidelines for posting on Google Business Profile?
Your scheduled Google My Business posts must follow guidelines published by Google to avoid rejection, and posts must be relevant to a broad audience. Here is a checklist.
Images and videos must follow eligibility criteria
Types: Google Business Profile AI does not approve images like screenshots, GIFs, stock photos, or images created manually or collected from a third party.
Quality: The image quality must be good with a minimal edit. Google rejects those images that are blurry, excessively dark, out of focus, or shaky.
Relevancy: A maximum of 10% of superimposed video or image content must not be limited to a single edge. Superimposed text and images must be relevant and not distracting.
Size: The image size must be between 10KB and 5MB with a minimum resolution of 250px tall * 250px wide in JPG or PNG format. Videos must be a maximum of 30 secs long with a maximum of 75MB in size and high resolutions.
Content permission criteria
You can't use certain content in your text or images, like hashtags, URLs or links, and a few special characters. You cannot use all letters in the text as capital.
You cannot add personal information like credit/debit card details, government-issued identification numbers, or any other details in your Google Business Profile post.
You cannot share content that includes any kind of hate speech that influence violence against an individual or a group. Content that references any person or a group positively is not allowed.
Google Business Profile does not allow content that promotes terrorist acts or celebrates terrorist attacks. You cannot generate content that encourages terrorist activities.
Illegal activities
Google doesn't tolerate fraudulent or illegal activities like selling guns, tobacco products, alcohol, unapproved supplements, or gambling. It results in account suspension and removal of business.
Common mistakes people encounter that result in Google My Business Listing post refusal.
Reasons for Google rejecting your Google Business Profile posts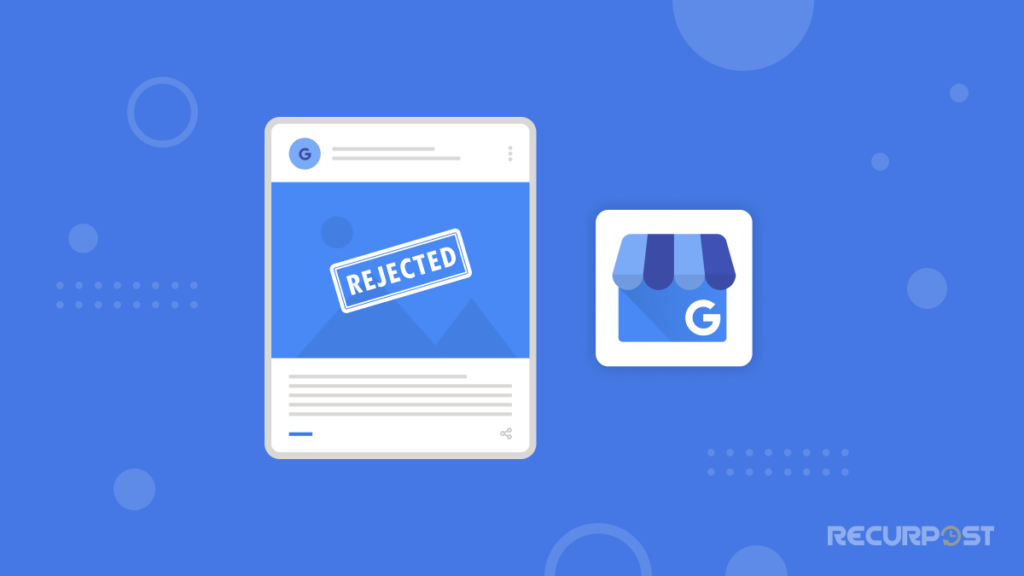 1. Google blocked the user from posting
Suppose Google suspects you of doing illegal activities or any abuse. In that case, they have the power to flag your account or limit your activities, including blocking you from posting on your Google Business profile. If it happens, you should communicate with Google Business Support and ask them to include you in their good books.
You must wait for Google to remove the block to post new content. It is possible that Google will reject your posts from the listings.
2. The post doesn't follow Google guidelines
As suggested in the above-listed Google guidelines, there are do's and don'ts to approving Google Business Profile posts. If your post is rejected, you must check with the criteria. The most significant Nos include:
Spammy posts: Posts that use automated gibberish, online scams, and other gimmicky techniques.
Irrelevant posts: Post that has nothing to do with your business.
Privacy breach: Sharing personal details is prohibited in posts.
Inappropriate content: Posts contain obscene content or sexual harassment.
3. The post contains auto-rejected content
If you include a few other elements in your post, Google will auto-reject your content. You will prefer to have your contact details in your post, thinking it's advantageous for your business, which is against Google's policy.
According to Google, this information is already present in your Google Business Profile. If you include an address or phone number in your post, google will consider it a spam post, and Google AI will auto-reject your post.
4. A technical issue
Rarely elements in your Google Business Profile are prone to create issues. There can be problems with Google products that Google resolves quickly.
If you notice that your post follows all Google Business Profile criteria and has been rejected. Consider it a technical issue. It's wise to contact Google and find out on Twitter if others are facing the same problem.
5. Google AI update.
Google stringent its criteria in new updates releases. It is possible that it will reject all your posts. People observed that sometimes AI updates create bugs, resulting in post-rejection.
6. Duplicate content
As per the Google updates in their policy in July 2022, now you cannot create a new post with the same content as a previous one. If you post duplicate content, Google will reject yours by Google Business Profile post.
How to get the solution if Google rejects your Google business profile post?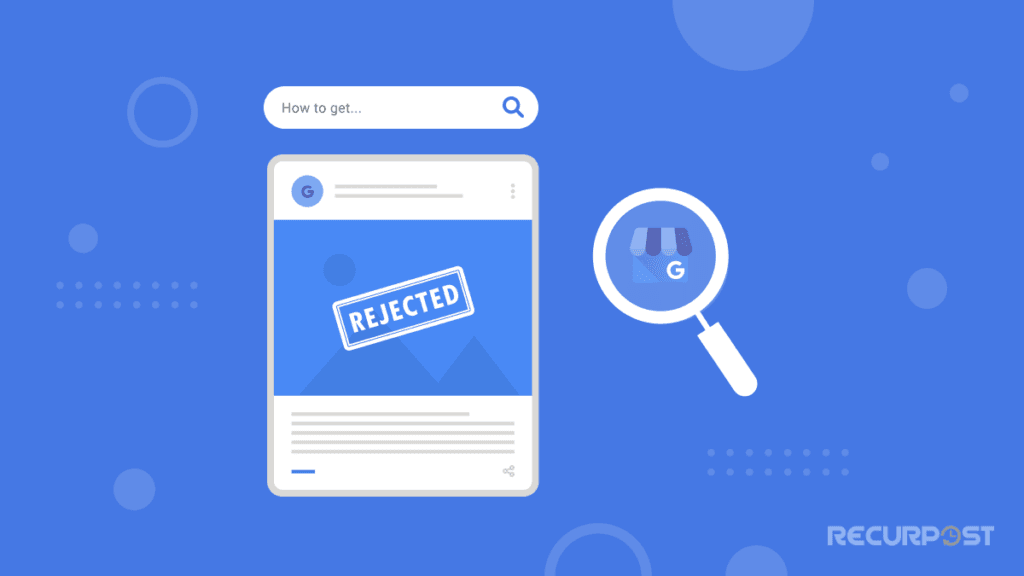 If your post is rejected, you will get a red "Rejected" notice above your Google business profile post. First, go through the Google guidelines checklist and try to understand if your content, image, or video violates Google rules.
If you find no errors in your post and your post is getting rejected, the best place to go is to Google Business Profile Help Community. You can approach Google Business Profile support through the help support form.
It's advised to remain patient while approaching Google for help and accept that it will take more time than you expected.
How to create a great Google Business Profile post?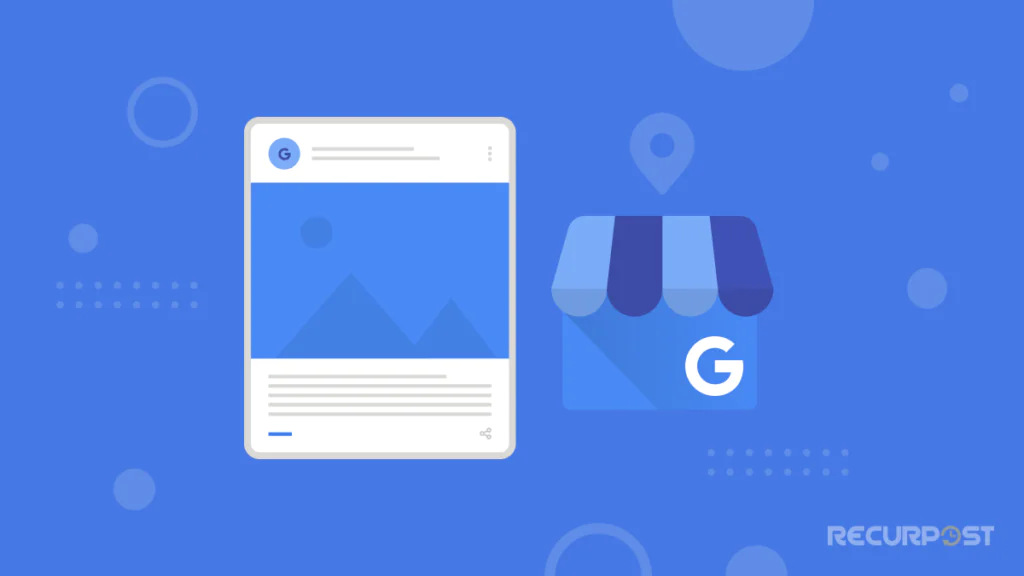 Creating a great Google Business Profile Posts for your clients will improve their local search. If you want to win clients, you should include in your social media proposal how your agency can help clients grow their local business. Here are the tips that will help you to create an interesting Google Business Profile post that will help your business to grow.
Decide your post type
Businesses design every post by keeping in mind some strategy. First, decide what the objective for your Google Business Profile post is. Ask yourself a few questions. Like,
Do you want to promote sales, inform about an event, or give offers?
Do you want to create brand awareness?
Do you want to inform us about launching a new product or service?
Do you want to attract new customers?
First, you decide on the goal for posting, and the next step is to determine if you want to post an image or a video. You can post your menu as a Google Business Profile post, limited to specific categories.
Write a post
It's not rocket science. It requires conveying the message with clarity and fulfilling the purpose of creating a post. The Dos and Don'ts I am sharing here only apply to Google Business Profile posts and not other social media platforms.
Do's
The character limit for a post is 1500 characters. Create a post within the limit. Keep your post short and precise. Viewers are interested in quick answers, not in-depth information.
Try to include actual photos or videos of your product or place with minimal editing. You can choose from Google's free marketing kit if you don't have one.
Include a CTA button to your post that navigates the prospect to a landing page, website, coupon code, or product page. By default, the CTA button will display "Learn more." You can modify it to "Buy Now," "Book Now," "Sign up," and more.
Don't
Hashtags are useless as they don't help with Google ranking.
Considering social issues or showing your customers' faces work on other social media platforms. It is not allowed on Google Business Profile. Google wants Google Business Profile to talk about your business and nothing else.
Publish your post
Now you are crystal clear about your goal and ready with the post. Now it's time to publish it. After publishing, your Google Business Profile post remains visible for seven days and is automatically removed from your profile.
Respond to your customers
After viewing your post, your prospects may ask you a question or leave a comment. They will appreciate it if you reply to them. Responding to your audience is crucial for all platforms. The difference in Google Business Profile is that Google shows reviews in local searches, which helps influence anyone to visit your business.
Make sure you reply to all the queries and comments. You can repurpose these reviews on your website and other social media platforms. From people's responses, you can come to know what your audience appreciates, which gives you an idea about creating your next Google Business Profile post.
It's easy to schedule Google Business Profile posts using RecurPost. You can monitor and respond to prospects' queries and comments from RecurPost Social Inbox.
Read More: How To Delete Google Business Account?
Examples of brilliant Google business profile posts
Consider Google Business Profile posts an online experience you want to give your prospects. It must be interesting, and people must engage with your post. Let's look at some ideas, applying which you can create intelligent Google Business Profile posts.
Give attractive offers
An active offer on your Google Business Profile increases your chances of being chosen over your competitors. Let's see an example. You are going to your friend's wedding and want to buy a flower bouquet on the way to the venue. You will search on Google "Florist near me," and Google will list down the florists located in that location. By going through their names, you found one that has an active discount offer. Without giving it a second thought, you will go to the button showing its direction. It becomes easy to attract buyers by giving active offers on Google Business Profile posts.
Show off your place
A jungle-themed restaurant shows professional photos of its ambiance and food items, giving searchers an idea of whether it's a perfect place for their kid's birthday party. Images and videos of your site give a fair idea to your viewers if it matches their interests or not.
Share important updates
Updates are crisp and clear, and it's a great way of communicating with your audience. Let's consider an example. A leading chain of hotels posted an update with a sense of gratitude – no one fell sick in their staff in three months. However, be cautious while sharing personal details.
The post appreciates the staff's hard work and hygiene and does not brag about them. Showing appreciation for your team and customers is a great way to engage people with your Google Business Profile posts.
Information about an upcoming event
Are you planning to host an event like a seminar or a conference? You can create a Google Business Profile post with an event type. Now your event will show up in your profile and Google event listings.
For recurring events, you can take support of RecurPost and integrate it with Google Business Profile. Using RecurPost, you can create excellent posts and create recurring events. RecurPost is a perfect tool for creating recurring Google Business Profile posts and events for your business.
Promote your product or service with elegant images and videos
Actual pictures and videos of a place, product, or service make sense. To create the perfect Google Business Profile posts, you should include images and videos with simple, easy-to-understand, exciting descriptions and a call to action. These are all tips that you should know when you are writing for social media.
Here is an example. A beach resort recently launched on-beach dining for valentine's week. The post must include an image of a table on the beach with a description and a "Book a table" call to action.
RecurPost helps in maintaining a social presence beyond GMB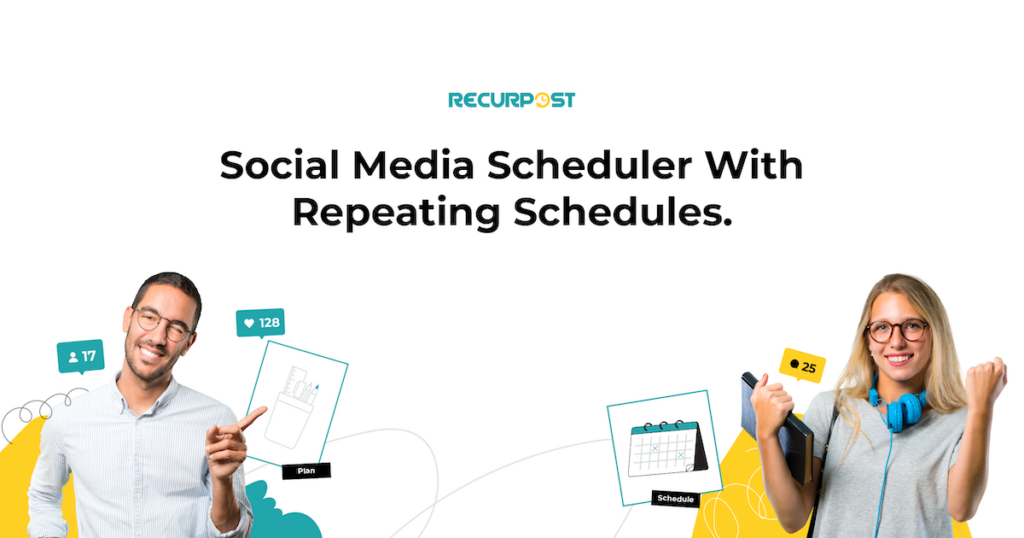 Take your brand to the next level by regularly posting on social media using RecurPost. It is a powerful social media management tool that supports multiple platforms.
Use RecurPost to schedule Facebook posts. You can entertain your customers on Facebook by posting on your profiles, pages, and groups. The tool also allows you to schedule Instagram posts on your business and personal profiles to create a consistent presence through images, stories, and reels.
Let's conclude
Google Business Profile is the best way to promote your business in a local market. Posting on a Google Business Profile builds authenticity and looks excellent in your knowledge panel.
Google Business Profile posts do not impact your Google ranking. It's a great way to promote your products and services and attract an audience to click on the website.
Make Google Business Profile posts work for you. Follow Google guidelines, apply marketing strategies, and stand out from your competitors.
Are you reaping the benefits of Google Business Profile posts to grow your business? Do let us know in the comment box below.
FAQs
1. Why is Google rejecting my business post?
Your post gets rejected because the image or video you used or the content you added is offensive or spammy. It is also rejected if your post content is irrelevant to your business or duplicate.

2. How do I contact Google business support?
Suppose you find your post is getting rejected even after following Google guidelines. In that case, the best place to go is to Google Business Profile Help Community or approach Google Business Profile support through the help support form.
3. How do I get my business listed on Google Business Profile?
Go to Google Business Profile and add your business details as asked by Google, like your business name, category, location, and description. Google will make your business live after verification.

4. Why is Google not accepting my address?
If Google map is not showing your business location, then your business lacks location authority. In such a case, you should upload a business location standing at the location to appear on Google Maps. 

5. How long does it take for Google to verify your business?
It may take up to five days. Once verified, you will receive a notification from Google. 

6. How do I speak to a person at Google Business customer service?
Live chat: You can chat with a person at Google via Online Live Chat Support.
Phone number: You can talk to a person at Google on a toll-free number 1-866-246-6453 or 1-888-570-1575.

7. How much does it cost to place your business on Google?
Creating a business profile at Google Business Profile is free. Create your Google Business Profile at no cost, and later on, you can manage it through Google search to know the status of your profile, make changes and reply to customers' comments.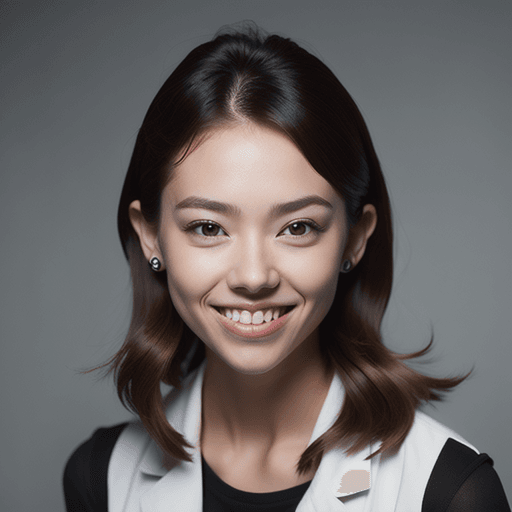 Debbie Moran is a Digital marketing strategist with 5+ years of experience producing advertising for brands and helping leaders showcase their brand to the correct audience. She has been a part of RecurPost since 2019 and handles all the activities required to grow our brand's online presence.