Have you ever wondered about how many types of marketing prevail in this world? It's astonishing!
You'll probably get lost while keeping track of marketing types while looking for them in Google search results. That's why we have made this list by RecurPost, a social media scheduler, and compiled all the main types of marketing that you need to know.
These types of marketing can be applied to different businesses across different industries. So grab your coffee and read on to find some great things that can be applied for the betterment of your brand.
1. Traditional/Conventional marketing
Traditional marketing refers to advertising brands on the mediums that have been around before the introduction of the Internet. Since the information was not as widely accessible and readily available, most conventional marketing focused on outbound techniques such as printing, TV advertising, and billboards.
2. Outbound marketing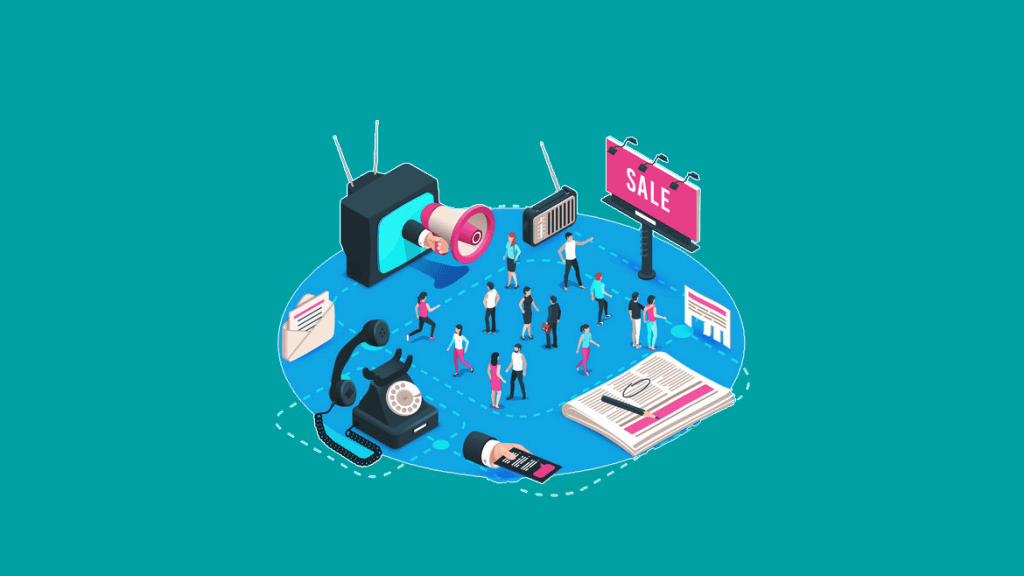 Outbound marketing describes any form of marketing where a business begins a conversation and delivers its message to the target audience. Examples of Outbound marketing include traditional forms of marketing and advertising, such as TV commercials, radio ads, print advertisements, tradeshows, outbound sales calls (cold calls), and email spam.
3. Inbound marketing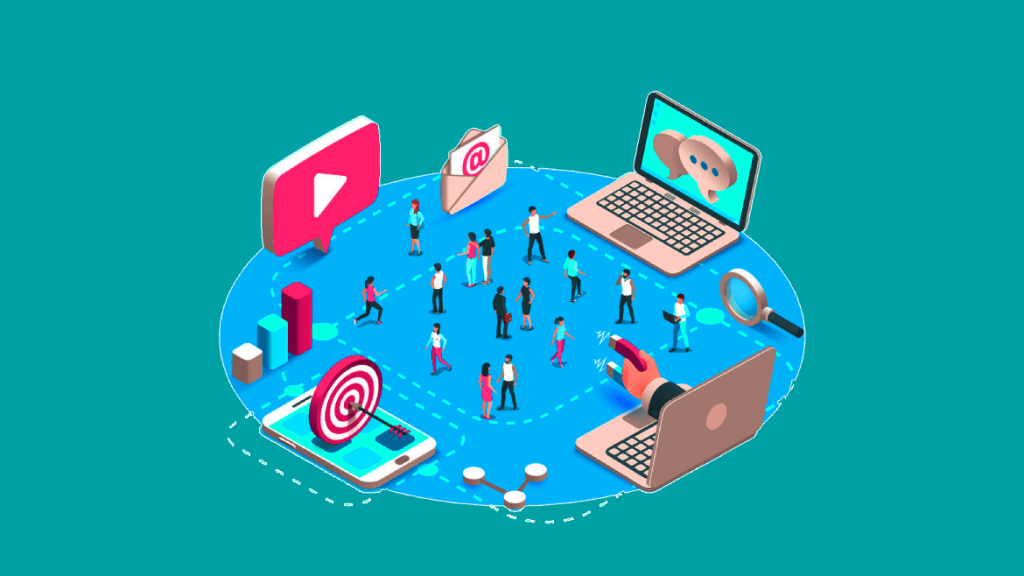 Inbound marketing is a business approach that attracts consumers by creating useful content and providing customized experiences. Whilst outbound marketing disrupts the audience with material they don't always need, inbound marketing forms connections they're searching for and address issues they are facing. It is the method of subsequently creating positive, long-lasting relationships with customers and future prospects to increase brand loyalty.
4. Digital marketing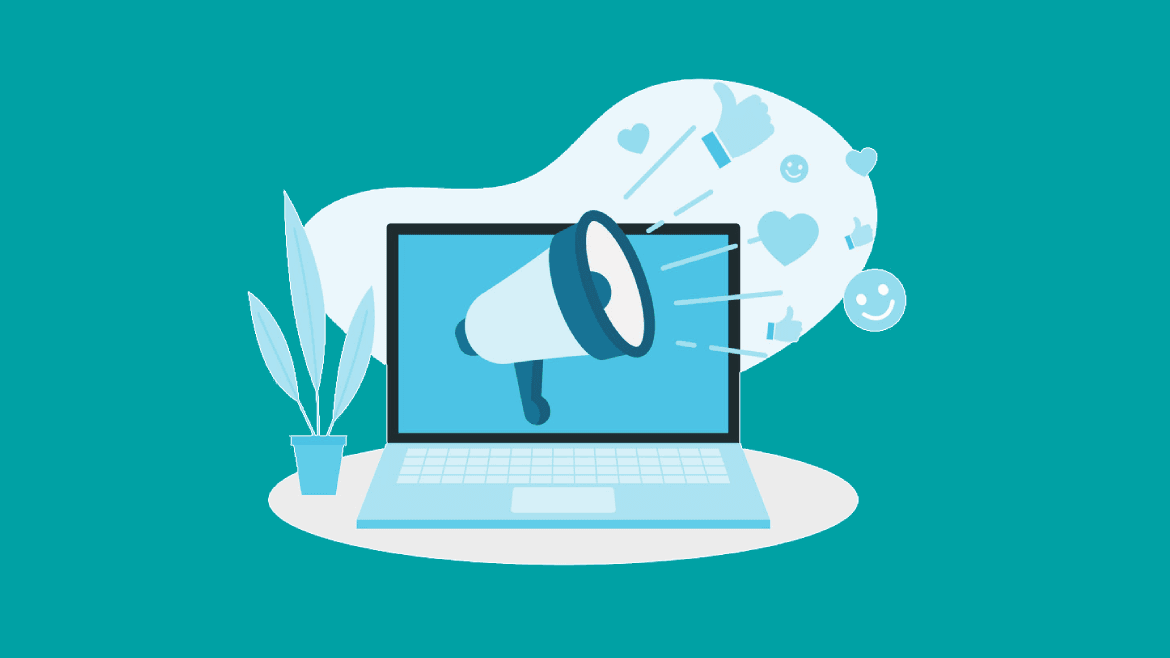 Digital marketing is the reverse of conventional marketing, using technology that has not previously existed to reach consumers in different ways. This form of marketing includes all marketing attempts made using an electronic device or the Internet. Businesses take advantage of digital marketing tools and platforms such as search engines, social media, email, and other websites to connect to existing and future customers. We have covered some of these types of marketing below.
5. Search engine marketing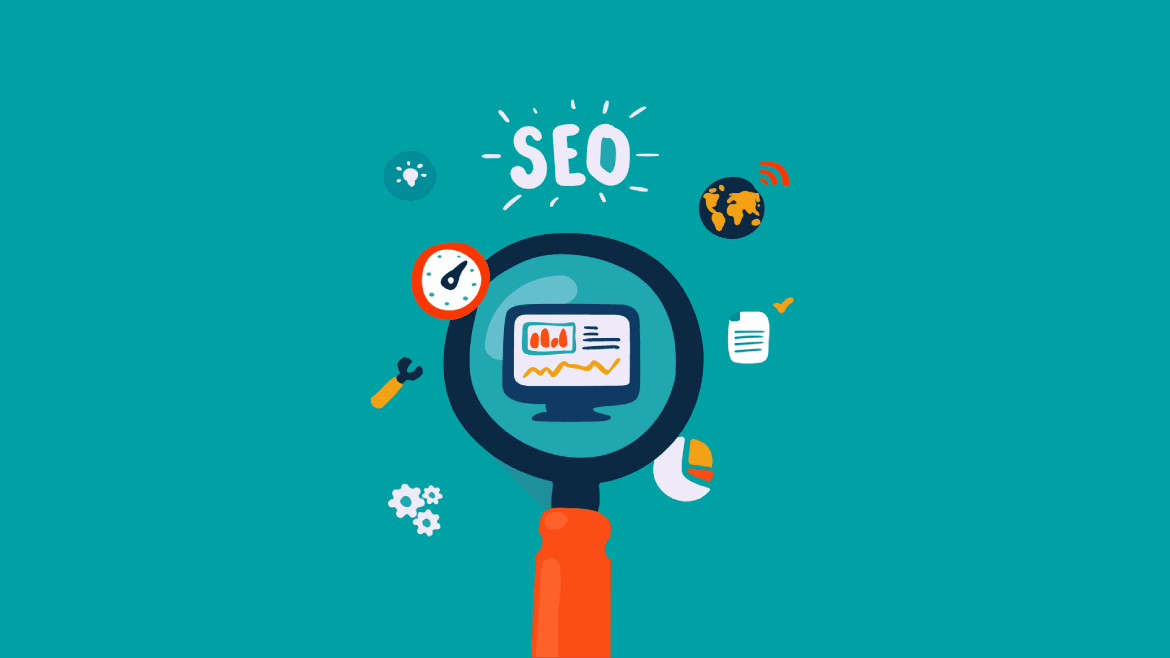 Search Engine Marketing (SEM), covers all practices to ensure that the company's goods or services are available on the Search Engine Results Pages (SERPs). When a user enters a particular keyword, SEM allows your company to appear as the top result for that search query. The two types of Search engine marketing include search engine optimization (SEO) for organic search results and pay-per-click (PPC) ads for supported SERPs.
6. Social media marketing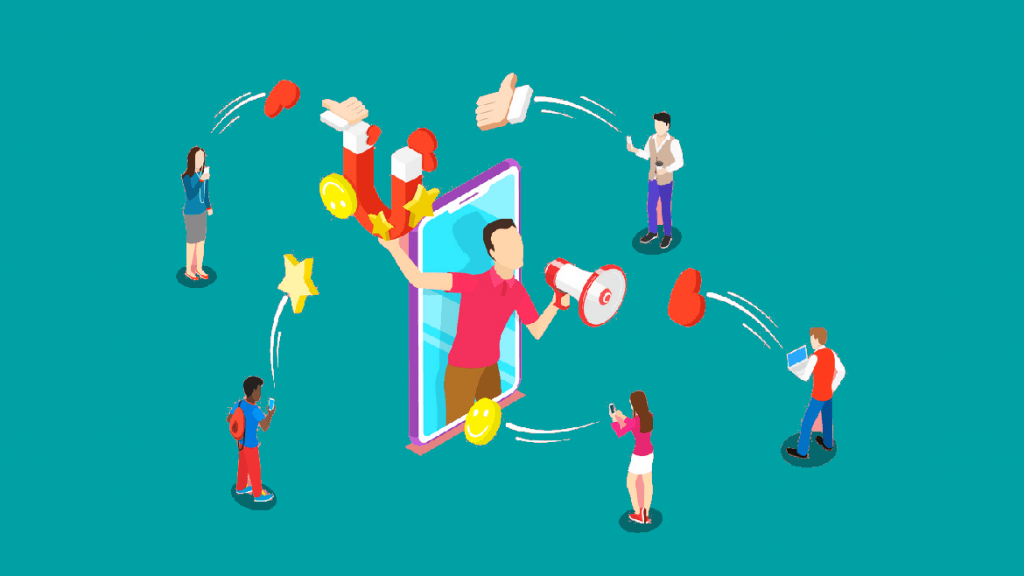 Social media marketing produces content to promote the brand and goods on different social media sites such as Facebook, Instagram, LinkedIn, and Twitter. While creating content, the target audience needs to be kept in mind. Social media marketing helps you communicate with your followers and reach out to new people outside your audience daily. Not to mention how well social media ads can be.
Automation is been widely used lately by businesses to manage social media. Social media scheduling tools like RecurPost make it butter smooth to manage multiple social media accounts from a single dashboard. It also recommends the best times to post, which results in high social media engagement.
With RecurPost, you may create a large number of social network posts all at once. With social media bulk scheduling, you can tailor the postings for various social media networks according to your unique needs. RecurPost lets you make bulk schedules using CSV or Excel files and publish photos, links, and text posts.
Marketing on social media, particularly Facebook, is changing, and firms are doing everything possible to stay up. Facebook marketers constantly search for the best and most sophisticated tools to accomplish their objectives. Knowing the process of posting on Facebook profiles, pages, and groups will be the tip of the iceberg.
7. Content marketing
Content marketing is a strategic marketing technique that many book authors seek to develop and distribute useful, appropriate, and cohesive content to attract and sustain a clear audience and drive consumers to benefit. To be very true, Content is practically the present and the future of marketing. With content marketing, the aim is to support the customer on the path of their buying journey. Identify the common questions, prepare an editorial calendar, and then create content to resolve the queries. While having the correct tech stack will undoubtedly help you complete the task better, simpler, and more effectively, no content marketing tools can completely substitute a sound plan and skilled personnel.
8. Email marketing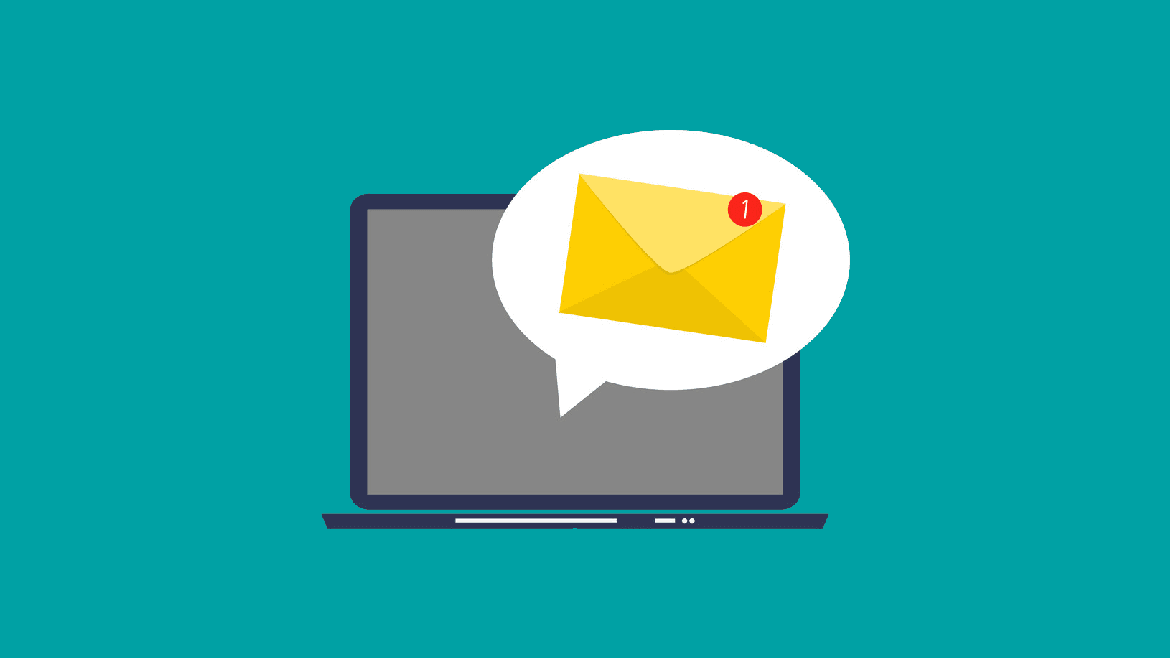 Email is a marketing technique that allows you the opportunity to build a fluid, integrated, and uninterrupted purchaser's journey. More significantly, Email Marketing helps you to establish relationships with representatives, consumers, and past clients. It is your chance to talk to them directly at an appropriate time in their inbox. In combination with the right message, email can be one of the most effective types of marketing. Before starting an email campaign, make sure to build an email list and collect accurate email addresses to make sure your message is delivered to the right people
9. Video marketing
Video is a flexible and immersive content format that gives us an image of what is happening and a convenient way to share on multiple platforms. Consumers like it because it is easy to digest, entertaining, and appealing, and advertisers like it because it can offer a massive ROI across several platforms. Video is also very open to anyone who has access to the internet, both for viewing and producing.
10. Voice marketing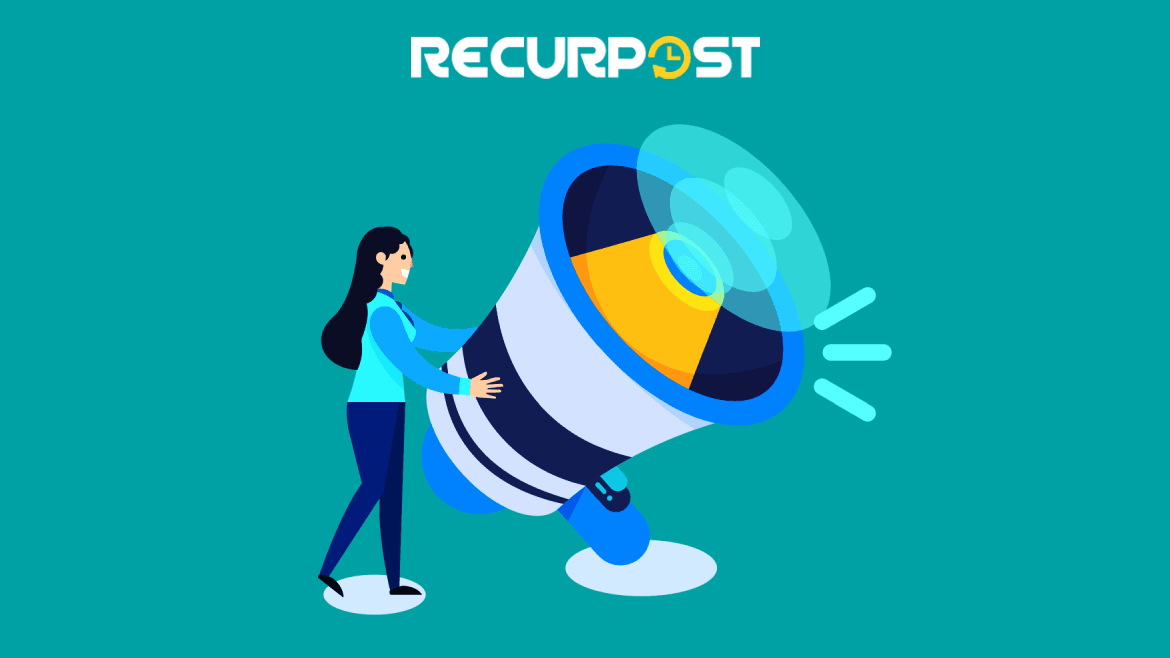 Voice marketing is the use of marketing techniques and methods to communicate with your target audience through the use of digital voice-enabled technologies. Voice-enabled devices include smartphones, smart speakers, smart televisions, other home devices, and cars. To meet the needs of the listener and the changing preferences, modify the marketing material and messages and other business details to be relevant in the context of the user when asked.
11. Influencer marketing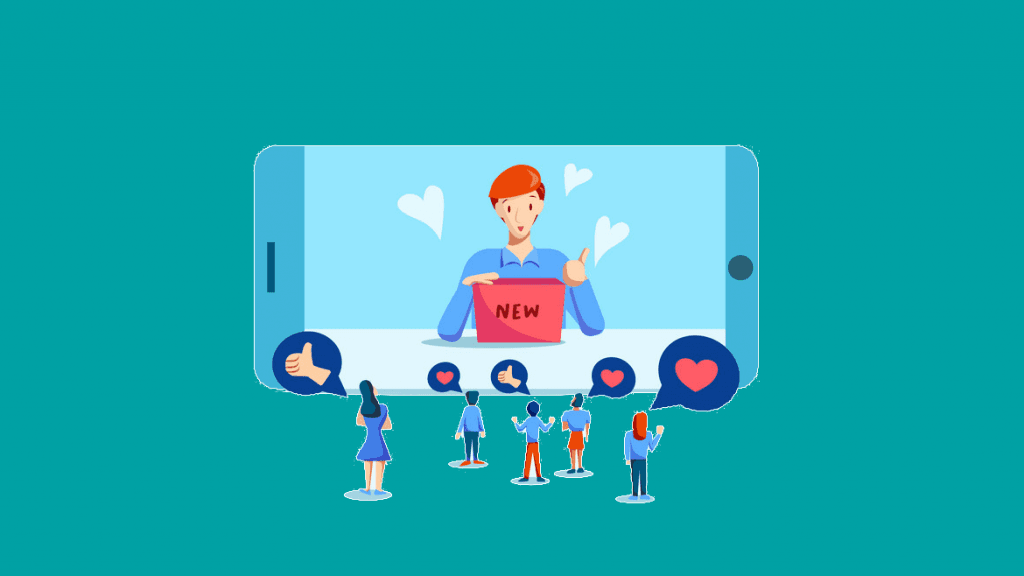 Influencers have a significant impact on the consumer you may be trying to target, and they can be useful for selling to those customers. To get going with influencer marketing, you should first build your influencer marketing plan and identify what kind of influencer you are targeting (their niche).
12. Conversational marketing
Conversational marketing is the opportunity to have one-on-one personal conversations across various platforms to reach consumers how, where, and where they want to. The first you get started, you must recognize which channels your audience is on. The difficulty, however, is handling several networks without long delays in replies, internal miscommunication, or loss of productivity.
13. Contextual marketing
Contextual marketing focuses on internet users with various advertising on blogs and social media networks based on their online browsing behavior. Above all, the number one solution to make contextual marketing campaigns successful is customization.
14. Brand marketing
Brand marketing is forming your brand's consumer image and building an emotional bond with your target audience through storytelling, imagination, humor, and inspiration. The aim here is to be thought-provoking and to create a conversation so that your brand is noticed and linked with positive feelings. You need to deeply understand your buyer persona and consider your position in the market and what makes you unique from competitors.
15. Guerrilla marketing
Guerrilla marketing is putting bold, innovative brand activations in high-traffic physical locations to target consumers in an imaginative and cost-effective manner, to raise brand recognition, and to spread the word about the company. Examples of guerrilla marketing include modifying outdoor urban settings, targeting indoor places such as train stations, and marketing on a live event without the sponsors' consent.
16. Native marketing
Native marketing is when advertisers pay reputable publications to collaborate in the imaginative process of creating a sponsored post or video that covers one of the key subjects of the publisher and appears like a normal piece of content on their website. They also pay these publications to deliver this sponsored material to their broad audience via social networks and their website.
17. Buzz marketing
Buzz marketing is a viral marketing technique that utilizes refreshingly innovative content, engaging activities, and audience influencers to create word-of-mouth marketing and enthusiasm for the goods or services that the brand is about to launch. This marketing works better when you hit the influencers early and have a strategy in place to create excitement and maybe even intrigue.
18. Affiliate marketing
Affiliate marketing is when an online retailer pays a website for each consumer they refer by promoting any of the online retailers' products. The website, also referred to as an affiliate, will only be rewarded when its marketing produces a sale. Thus, the more successful the affiliate marketing is, the more the affiliate will get paid.
19. Acquisition Marketing
Acquisition marketing is one of the umbrella types of marketing that incorporates techniques and strategies of other forms of marketing but focuses on how to convert certain marketing advantages into sales. Basically, the emphasis is on generating leads from the results from inbound marketing driving web traffic, including content, social media, and search engine marketing.
20. Customized marketing
Just as it sounds, customized marketing centers around producing customer-specific messages. The reasoning being, that the more relevant a company can be to an individual, the greater the chance of a sale. There is simply no doubt behind the fact that personalized marketing is incredibly effective – when a person related personally to an ad, he/she buys it!
21. Product marketing
Product marketing is a form of marketing that aims to drive a product's demand and use. This involves determining the positioning and messaging of the product, releasing the product, and checking that its advantages and functionality are recognized by salespeople and clients. Overall, the focus needs to be on the product instead of the organization as a whole.
22. Stealth Marketing
Stealth marketing is when a company recruits stars or actors or employs pseudonyms to advertise their product or service without customers recognizing that they are being advertised. Some examples of stealth marketing include recruiting actors to secretly advertise goods to the public, sockpuppeting, hiring influencers to post about a product or service without revealing that it is actually an ad, making fake viral videos, and placing a product in a film.
23. Partner marketing
Partnership marketing is about partnering with an individual or a company as they have a connection with a market area that you're willing to sell to. By working with others you will bring your brand to a new audience. It's also known as affinity marketing.
24. Word-of-mouth marketing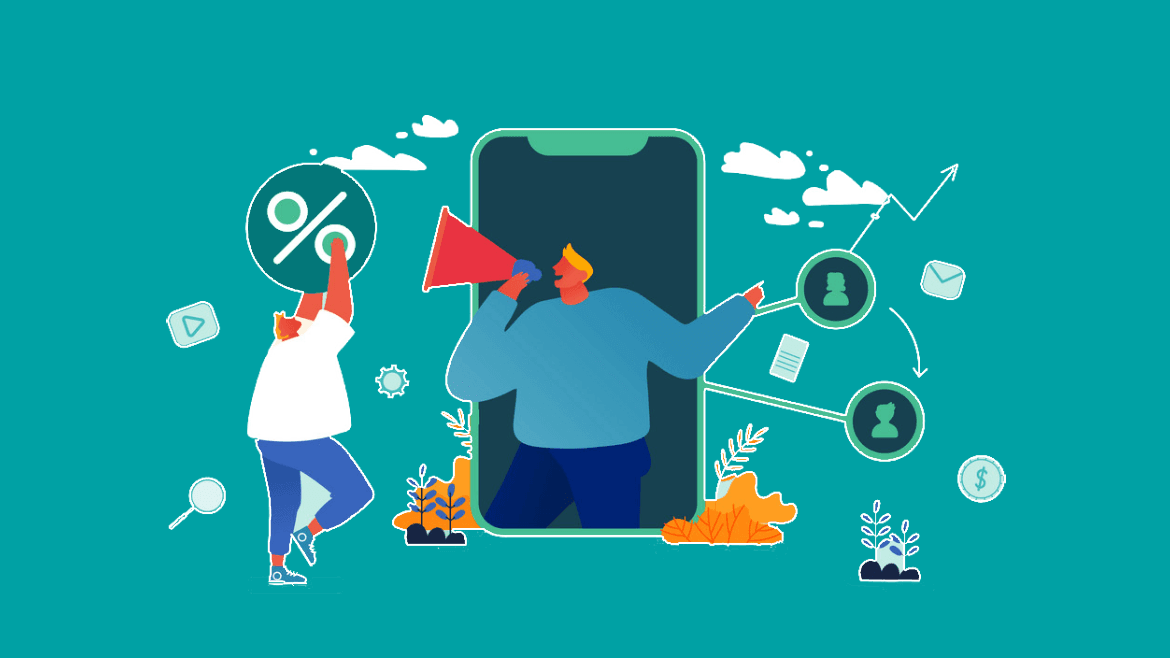 Word-of-mouth marketing is the customer's suggestion for a brand that is today's widely valued form of marketing. In order to build as much word-of-mouth marketing as possible, you need to remain laser-focused on creating the best possible product or service and delivering the best customer service. In other words, you must satisfy your client's needs before you do your own. Word-of-mouth marketing works great in terms of gym business if you want to resolve the door dilemmas for your business.
25. User-generated marketing
User-generated advertising is any technique that encourages customers to take part in a marketing campaign. By providing a more immersive and compelling environment for the target audience, user-generated marketing is just as much a PR activity as everything else. It's a cost-effective strategy that can turn a company into a brand.
26. Event marketing
Event marketing is the event preparation, coordination, and execution to promote a brand, product, or service. Events may take place in person or online. And organizations may either organize an event, participate as an exhibitor, or engage as a sponsor.
27. Customer marketing
In comparison to acquisition marketing, where the emphasis is on attracting new customers, customer marketing focuses on maintaining your current customers, satisfying them with your product or service and customer support, and consequently making them ambassadors of your brand who can spread the message about your product.
28. Relationship marketing
Relationship marketing is a form of consumer marketing that focuses on building deeper, more significant relationships with consumers to establish long-lasting brand loyalty. This marketing is not based on short-term profits or sales transactions. Rather, it focuses on building a brand of preachers who will become advocates for the long-term.
29. Interactive marketing
Interactive marketing is a creative form of marketing where your audience can engage with attractive graphics or videos within your content. As a result, this latest method of marketing unlocks your imagination and in turn helps you to tell more compelling stories, crowning them as one of the best ways to catch the attention of your audience.
30. Multicultural marketing
Multicultural marketing is designing and implementing a marketing strategy targeted at people of various nationalities and backgrounds within the broader audience of a brand. Not only does it allow you to relate to and connect with minority communities, but it also understands their traditions and beliefs and allows majority groups to understand that most nations are melting pots and not governed by one major ethnicity or race.
31. Persuasive marketing
Persuasive marketing relies more on sentiment and less on the facts. These types of marketing occur when content marketers use what they know about human nature to influence how people feel about things. And, it's actually really powerful! It aims to make the viewer feel something to connect their emotions with the brand and to evoke necessary actions.
32. Controversial Marketing
Controversial marketing is not meant to polarise the audience. It's an attention-grabbing strategy for voicing a viewpoint, and marketers use it to spark constructive debates around particular moral values. Although you may lose potential clients who disagree with you, your supporting audience will become much more dedicated to your brand.
33. Field marketing
Field marketing produces sales enablement material, such as case studies, product reviews, competitor comparisons, and more to help marketing close their opportunities to consumers during the final stage of the purchaser's journey.
34. Proximity Marketing
Proximity marketing is when marketers use Beacons. They are Bluetooth gadgets that send notifications to people's smartphones based on their distance to one of their outlets, to advertise offers to any consumer that walks through one of their retail outlets and has their app. Beacons may also mark the positions of customers in a store and give them discounts on the goods and brands that are in the same section as them, supported by omnichannel customer service.
35. Experiential Marketing
Experience marketing includes in-person activities, interactions, and connections that create lifelong emotional bonds between a company and its target audience. Experiential marketing takes event marketing just one move ahead with the intention of making the experience unforgettable for the participants. It offers them with something that they can carry with them after the event is over—other than knowledge, of course.
36. Informative Marketing
Informative marketing is a type of marketing that mainly refers to the type of message your marketing gets through, relying more on reality and less on sentiments. These types of marketing campaigns highlights how the features and advantages of your product address the issues of your consumers. It can also equate your product to the products of your rivals.
37. Neuromarketing
Neuromarketing incorporates neuroscience and marketing to help marketers evaluate the emotional depth of their existing and potential marketing strategies. To do this, organizations such as Immersion Neuroscience and Spark Neuro have evolved mechanisms that can quantify certain neurochemical and physiological reactions. These both signify emotional participation when consuming marketing material.
38. Cause marketing
Cause marketing is a form of corporate social responsibility. It seeks to enhance society and raise brand awareness at the same time by boosting a charitable cause. Importantly, cause marketing only works if you have a cause that matters both for the company and the customers.
39. Global marketing
Global marketing focuses on the interests of potential customers in other nations. Usually, a global marketing strategy involves a company to perform new market research, recognize areas where the product might be popular, and then locate the brand to represent the needs of those societies.
40. Agile marketing
Agile marketing is about being transparent, sensitive, and receptive to change the marketing strategy. As the name suggests, it's about being versatile and not staying to a rigid schedule. Agile marketing is much more of an outlook than a tactic. The motivation for the word originated from the techie term of agile development, where the emphasis on software would be stable and exponential. Agile/Scrum tools are essential for implementing an agile marketing approach. These tools help in managing tasks, tracking progress, and collaboration between team members. Some popular agile/scrum tools include JIRA, Trello, Asana, and Basecamp, among others.
41. Above the line [ATL] marketing
In Above the line marketing, mass media is used to marketing a product to a mass audience. Potential scope is the power of above the line marketing. However, the drawback is always relevancy.
42. Below the line [BTL] marketing
Below the line marketing is tailored marketing which doesn't use mainstream media for showcasing products and services. It is more specific and custom, and as a result, much more effective than above the line marketing.
43. Closed-loop marketing
Closed-loop marketing is the act of using knowledge and informational data to make marketing campaigns more successful. By evaluating what's effective with a campaign and what's not, a company will be able to remove a certain amount of guesswork from its next project.
44. Drip marketing
Drip marketing includes sending a scheduled series of promotional emails to the mailing list [Product or Service Advertising]. It's basically automated email marketing. That is to say, the goal is to market a high-end product or service from the back of your emails.
45. Multi-level marketing
Multi-level marketing is a way to make money by selling goods to customers and hiring other individuals to do the same. Also called network marketing, multi-level marketing is more of a business model than a marketing technique. Certainly, profits are created by direct product sales. But, it is also done through a network of people in your team who are doing the same thing.
46. Freebie marketing
Freebie marketing is the same approach as free sample marketing, but it's less about food and more about strategies. We might talk about ebooks, phone strategy sessions, low-priced items, trial memberships, and all kinds of related things, as long as the purpose is to ultimately sell something.
47. Left-brain marketing
Left-brain marketing is a marketing activity that appeals to a pragmatic audience. Science teaches us that right-brained people are imaginative, while left-brainers are more analytical. Thus, these types of marketing give importance to organization over creativity.
48. Long-tail marketing
Long-tail marketing refers to the process of targeting a wide number of niche areas for a product or service. It is primarily used by companies that are regulated by a large market leader. Faced with a struggle to expand, a business can transfer its emphasis to several niche markets with less demand.
49. Viral marketing
This is the act of making a message spread rapidly across a number of social media platforms. Viral marketing indeed helps to raise brand recognition rapidly. Viral marketing strategies do not last long, but they can be highly powerful.
50. Youth marketing
Youth marketing is any marketing campaign that is targeted at young people. It comprises of techniques that can attract the younger audience and compel them to take the desired action.
51. Philanthropic marketing
Many organizations are charitable and this is being used through philanthropy marketing to significantly increase the business profile and standing among existing and future customers.
The bottom line
No form of marketing is the best or the worst – As long as you are able to connect with your target audience and advertise your products/services. Some brands only use one kind of marketing whereas others use a combination of different types of marketing. Therefore, you need to find what works for you and your customers the best!
P.S. To kick start your social media marketing journey and to seamlessly manage all your major social accounts from one place, try out RecurPost! It offers a bunch of scheduling features that'll certainly change the way you operate your social profiles.
RecurPost is an intelligent social media scheduler for scheduling posts on multiple social profiles from a single platform. Using RecurPost, you can automatically schedule google my business posts without being online every time.
RecurPost allows posting on other social media platforms as well. You can schedule Facebook posts on your profiles, schedule Instagram posts on your personal and business profiles, and schedule LinkedIn posts on LinkedIn profiles and business pages. Additionally, you can schedule tweets on your Twitter account. RecurPost is the best Pinterest scheduler for taking the privilege of visual media.
Click here to sign up and try out the tool for free. You can check out RecurPost, one of the most reliable free hootsuite alternatives and postfity alternatives, in the meantime. You can divide and organize your updates using RecurPost's cool features according to priorities and projects.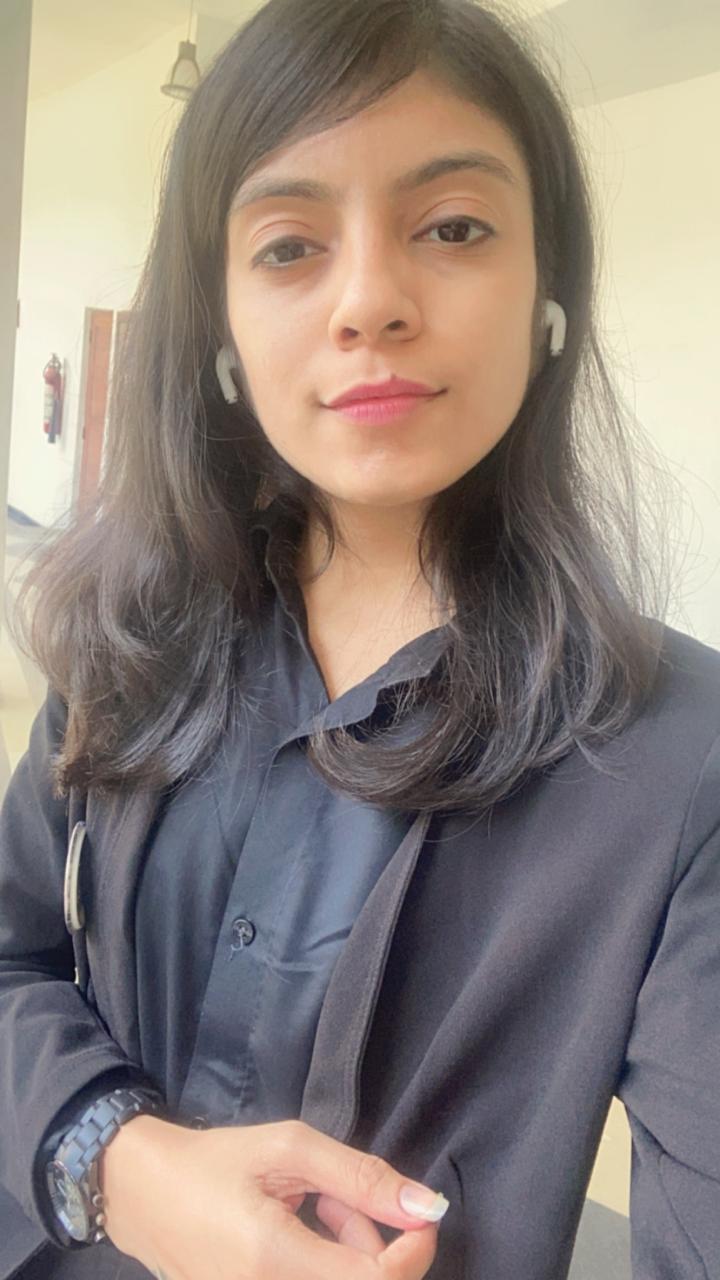 Amaiya Rathi is a Senior Content Writer at RecurPost. She helps RecurPost communicate with their readers in their own language. Whether it is the web copy, social media posts or blogs, Amaiya has worked on all aspects of copywriting. You can reach out to her at [email protected].