Startups that promote their brand on social media will skyrocket their business. That is indeed the case for most businesses that are in the attention-seeking industry.
You need to get people excited about a brand to launch it successfully. The key to exciting people is to build buzz around your product.
Social media helps build brand awareness and trust, attract leads, interact, and build community by scheduling posts using social media scheduler. It also gives repeated exposure, so people look forward to the launch.
Although most small and large businesses have a social media presence, they only think of it after a lot has been said and done. It is essential to understand where the starting line is. You need to occupy a part of people's minds even before you kick-start your online marketing.
Launching something new can be nerve-wracking and exciting. The whole purpose of creating a product is to sell it well.
An issue that arises is that social media is overflowing with content. It has hoards of brands continually launching new products every day. In all of this chaos, it is difficult to get your brand noticed by users.
The only solution to this is making your product or services worth talking about.
The second solution is to market those things so well that users are compelled to take notice.
You can build up your organic reach on Facebook and other platforms to achieve success with your social media marketing.
Here is a step by step guide to launch your brand successfully on social media:
How to launch your new brand on social media : Start with a Plan
Have a well-drafted plan and define what "success" means to you.
The first thing you have to do is figure out what you want from the launch.
ROI is a goal that is included without being mentioned. But apart from monetary returns, there are other goals that you need to write down.
Clarifying what you desire out of your launch will make things smoother as you will know what to expect.
Also, choose the platforms for your launch that is most suitable for your product. You can decide to choose one or maybe all social media platforms based on your business needs.
Your plan should include an editorial calendar, posting schedule, contests, designs, and different creatives. It should also adapt to market changes, new products, and services.
How your audience on social media affects your brand
Knowing your audience is the most important part of any marketing plan. Planning your social media marketing
To identify your audience, think about the demographic that would be most likely to use your product or service.
Try to think from the user's point of view, like whether the content you read would actually influence their buying decision.
Know that not all social networks contain the same type of audience.
Statistics also say that 37% of Twitter users are between 18 and 25, while 25% are 30-49 years old. While Instagram has mainly millennials on it. Use statistics such as these to your benefit and curate your content accordingly. Don't-rush into planning your marketing strategies without including social media bulk scheduling in your strategy. Explore the variety of options and make the best of them.
How to Develop Anticipation on social media regarding your brand
It is often said that anticipation is better than the destination. Strategize and create creative ideas to create anticipatory excitement among your audience.
Next is to make your social media so attractive that people see your product through golden-colored glasses. They should wait every time you are about to make new updates on Social Media.
Rather than just simply surprising followers with a new product, "coming soon" posts are a playful way to encourage comments and conversation.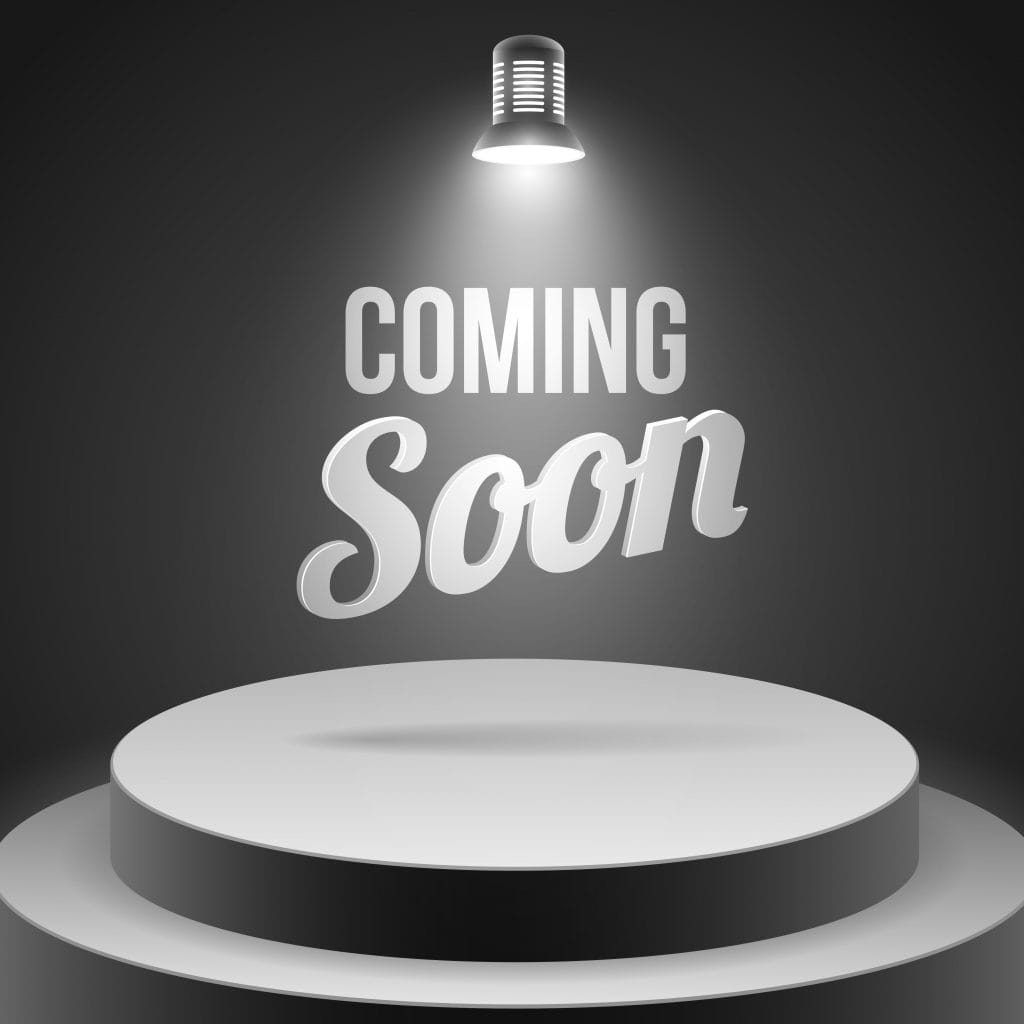 Be mysterious but not overly secretive. Reveal information in bits that makes people keep second-guessing.
Apart from promoting your product on social media, build excitement by blogging about it as well. You can share details about how the product was created and let its future users know the benefits.
Teasers are a very good idea to keep people on the edge of their seats.
A social media countdown is a smart way to remind followers of your launch without posting about it over and over. You can use the stories feature or through status updates for this countdown as it's pretty effective.
Proper use of Hashtags
It may seem like a very small part of your campaign but a hashtag plays a major role in building a brand image. A hashtag could be something that could even turn out to be more popular than your brand name.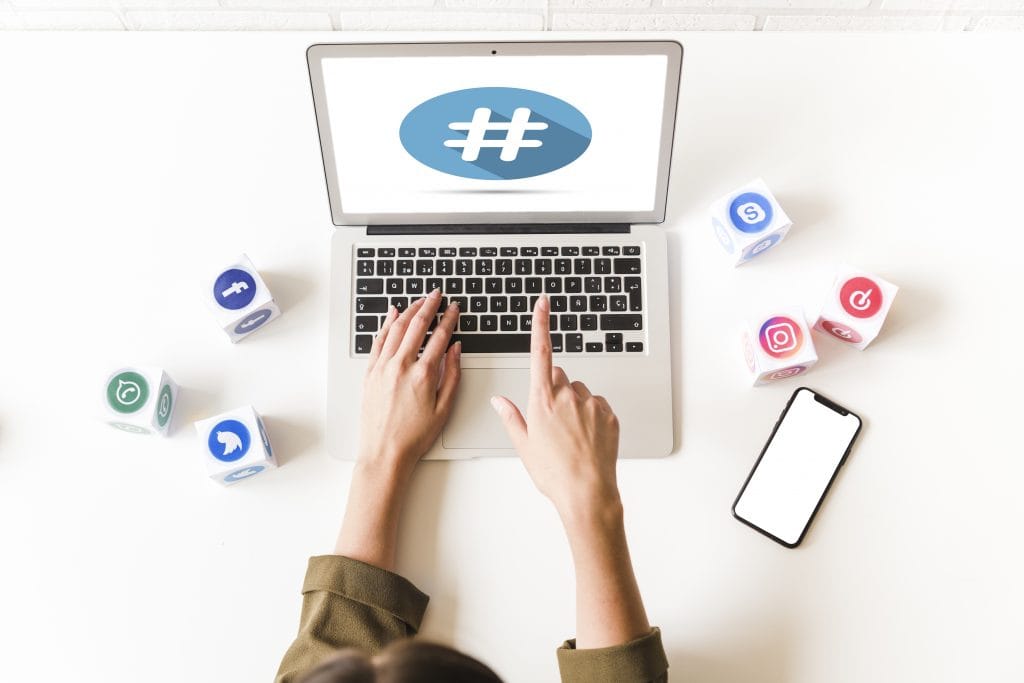 It could be something people recognize your brand with. This will happen only if it's creative enough.
Coming up with a catchy hashtag will be effective online as well as offline. Online, it will help your product stand apart from the others and curate conversations about it.
It works offline when you conduct events relating to the launch.
For example, the #ORIGINALs hashtag campaign was effective because of it's targeted appeal to Adidas fans. It showed that the best brand hashtags can help to establish credibility for a company and elevate its position in any marketplace.
Create Exemplary Content
Content creation is essential to every social media campaign. This pre-launch campaign requires catchy branded content too.
Don't reserve all content for the post-launch process. Manage an aesthetic feed so your audience already has something to hold on to.
Create vibrant imagery and creatives for all your social media accounts. Product previews of glimpses of your services is a good idea to start with.
Make videos that include people from your team talking about the brand in general. A humane touch always resonates with audiences. An empty profile is less likely to be trusted after its launch.
Collaboration is the key
Collaboration is the key to creating viral content. If you want people to get people talking, you need to initiate the conversation and invite others to join in.
Influencers are ruling the social media game. It is they who rule the markets and sway people's opinions. Collaboration with them can be fruitful to your brand's overall engagement.
One influencer marketing strategy I have seen on Instagram lately has been to have all of your influencers post on the same day.
Collaborate with different influencers and send them your products as part of a PR package. Pick up influencers related to your industry or lifestyle influencers that create versatile content.
When the influencers start talking about your brand altogether, it creates a viral-kind of impact for your brand.
Strike a chord by making the audience feel like they are missing out on something great. The scarcity of that particular product/service in the market will make them yearn for its launch.
For example, SHEIN is an international B2C fast fashion e-commerce platform. They were almost invisible in the online markets. They regularly collaborate with popular models and influencers by sending them clothes. This has created a huge demand for clothes from Shien.

Prepare and schedule
After having set a launch date, prepare for the D Day. Get photos edited, captions created, hashtags added, and everything scheduled and ready to go so you can focus on engaging and responding on launch day, instead of posting.
Schedule a series of posts for the launch day with the help of social media scheduling tools such as RecurPost which is one of the most popular social media management tools. With the advanced features such as recycling your evergreen content, making it one of the best free hootsuite alternatives & everypost alternatives available in the market..
You can even plan an event/party of some sort that can be streamed live on your social media accounts.
Engage with your audience post-launch
This step is important both pre and post-launch. Engage with your potential customers actively.
Respond to queries politely and keep a check of your most active followers. Involve them in your social media activities, this way you can make them feel like they are a part of the launch.
If you're a company, then share pictures from your events. Or, share photos of your employees – it's always good to put a face to your brand name.
When you hang out with a friend and all they talk about is themselves, it gets really exhausting. So do not self-promote so much that your audiences get annoyed. Entertain your followers, give them content that also benefits them or inspires them.
Analytics
The last but not the least important step, it's something that has to happen simultaneously from the beginning till the launch. Tools like google analytics will help you figure which strategy is working for you.
Measure your efforts monthly, quarterly, and annually to determine what's best achieving your goals.
In terms of what to measure, it's best to measure social engagement, referral traffic, and website activity to get a clear view as to how your strategy is performing.
At the end of the day, you will want to take a look at how your social media channels are pushing towards achieving your goals and what is most time/cost-efficient.
Keep a track of your views, reads, likes, and followers. This will give you an idea of what your audiences like. Knowing your audience preferences will guide you along the entire path of launching your brand online.
How to launch a new product on social media?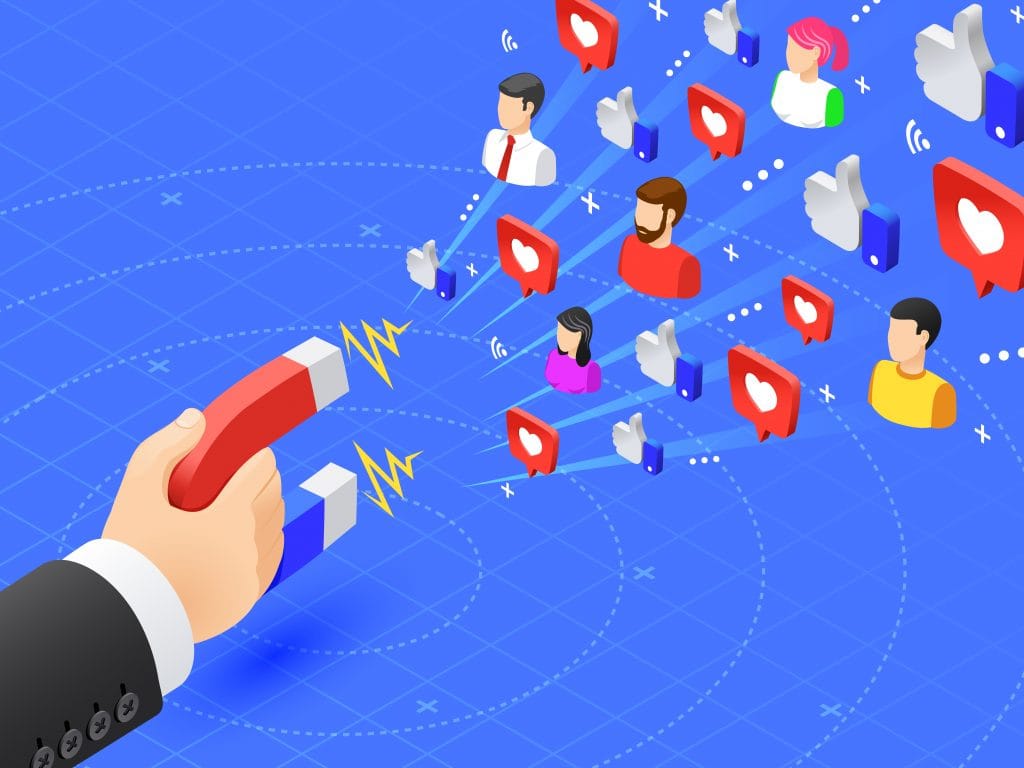 A killer social media launch strategy will take your brand to enviable heights. It is quite literally the stepping stone for your business in the world of social media. Launching a product through social media platforms is an excellent idea because it is cost-effective and has high returns yielding at the same time. Here are the tips you should follow if you are to launch a new product on social media:
1. Begin creating buzz around the product before launch
Seen those teaser trailers of movies that you have been waiting for for quite a long? Don't they tempt you even more? That's the whole idea behind teaser promotions. You should create buzz around a new product before it is launched to build up audience excitement and engagement.
2. Pay attention to audience queries
When you send out a teaser for a social media product launch, people will have questions out of curiosity. This is a very good opportunity for you to create engagement with the audience.
3. Release a branded hashtag and promote it
If you give a lead to a conversation, people will follow. Hashtags are a great way to reinforce your brand's identity. Users can discover your products easily and share launch-related posts with hashtags.
4. Partner with social media influencers for product launch
Social media influencers are a huge resource for effective promotions. If you are about to launch a new product, you should connect with influencers in your domain and partner with them for promotions. They can get you an audience immediately and early on.
Read More: How To Go Viral on TikTok?
How to launch any business on social media?
Launching a new brand on social media is tricky. Not everyone can achieve it. With the intense competition in the market, starting a social media business successfully can be challenging.
Pro Tip: LinkedIn is excellent for networking and growing your business. To expand their email marketing list with their professional connections and network, make sure to have a business page on LinkedIn.
Here are some steps you can follow if you are to launch a business on social media:
1. Define your goals
A crucial step before embarking on your social media marketing journey is to define your end goal. You must know exactly what you want to achieve with your marketing efforts. Once you know the goal, you will be able to work on achieving it strategically.
2. Know who your audience is
When you are designing a social media post for a business launch, knowing the audience you would cater to is very important. A thorough understanding of your target audience will empower the content and advertising strategy formed by you. Knowing who they are will tell you what they want.
3. Select the right platforms and optimize your profiles
After you find out who your audience is, you need to find out where they are. There are multiple social networks like Facebook, Twitter, Instagram, and LinkedIn. You should be where your audience is the most. Also, always optimize your profiles for SEO. This will make you visible.
4. Implement your strategy
Social media strategies are a mix of paid and organic work. So, it is important that you strategize well because you pretty much have one shot at it. Once you know your goals, target audience, and have set up your social profiles, it is time to put your strategy into action.
5. Measure and improvise
Mere implementation of strategy is not enough for success with your social media marketing efforts. After implementing your strategy, you must keep a track of what is working and what's not. The performance of all your posts should be studied to know which content is best received by the audience. Your overall content strategy should then be altered as per the analytics.
Best Social Media Tactics for Product Launches on social media
Product launches can be super exciting and dreadful at the same time. As a marketer, you would need to be on your toes for the perfect product release. Here are some tactics that will help you do better:
Conduct thorough research on your audience
Release teasers before launch
Create branded hashtags
Convey a story through your posts
Collaborate with local businesses or artists
Host giveaways
Start your own blog and publish content
How RecurPost help your brand on social media to improve its presence?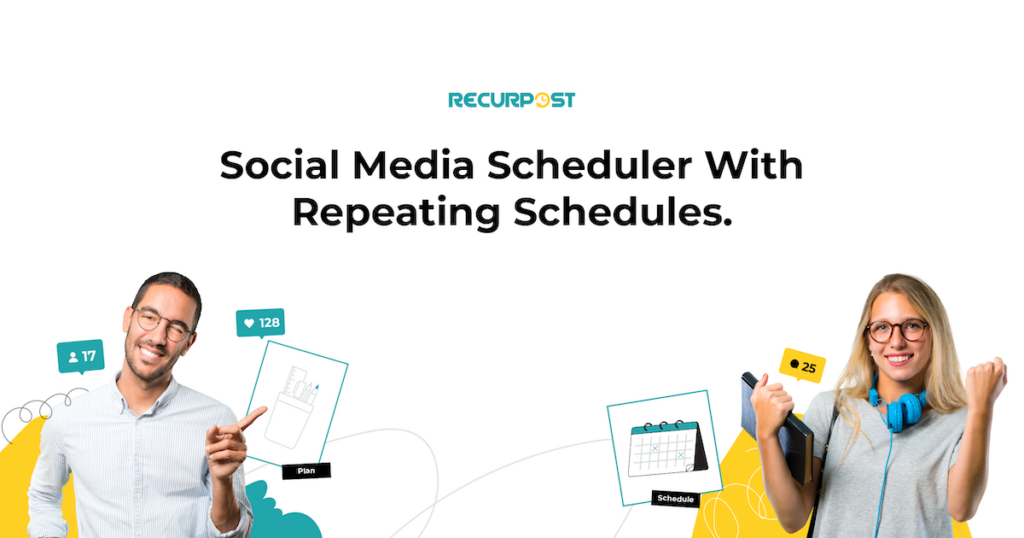 Brand building is an efficient way to grow your business online. Posting regularly on social media is the quickest way to do it. RecurPost is a great social media tool that allows you to create, schedule, and analyze the outcomes in a few easy steps.
Using RecurPost, it is possible to schedule Facebook posts on personal profiles, pages, and groups. As reels and stories are considered more engaging nowadays, RecurPost allows you to schedule Instagram posts on your personal and business profiles.
With Recurpost, you can schedule tweets with variations at the best time. It allows you to schedule LinkedIn posts on your personal and business pages to create brand awareness on the professional network.
For marketers who rely heavily on visuals, RecurPost is an excellent Pinterest scheduler. You can schedule Google Business Profile posts with a call to action using RecurPost. It helps you to boost engagement with your local audience.
Conclusion
The steps above may help you when unaware of where to begin. In this dynamic world, there is no assurance when markets come crashing and economies die.
Do not rely on textbook methods. Instead, use your own approaches to grow your brand on social media. Social networks add new features almost every other day, use those, and enthrall audiences.
But remember, fascinating your audiences is easy but turning that fascination into customer loyalty is difficult. So make sure that your product /service is up to the mark in terms of quality. If you disappoint your audiences with exaggerated social media campaigns, it may lead to your downfall in the long run.
One of the primary reasons that people buy products from a brand is because they trust its name, especially on social media. If you've established credibility, people easily see your offerings' value. So make credibility your long-term goal.
Frequently asked questions
1. What is a social media launch strategy?
A social media launch strategy can be explained as how you strategize and optimize the release of your brand or product on social media. There are a lot of aspects involved while doing this. You will have to strategize on attracting followers, try to Buy Instagram Followers, make sales, and convert your existing audience into customers.
2. How do you announce a new product on social media using social media strategies?
You can use the following strategies to launch your product on social media successfully:
– Create a hashtag campaign
– Release creative promotional deals
– Always tell a story through your content
– Send out teasers or sneak peaks
– Collaborate with local influencers
– Host giveaways
3. How to launch a new brand on social media ?
Here are some of the steps you can use while launching a new brand on social media:
– Define brand identity and target audience.
– Define brand identity and target audience.
– Tease the launch with sneak peeks.
– Create compelling visuals and messaging.
– Collaborate with influencers.
4. How to launch a business on social media
Here are some of the steps that you can use while launching your business on social media:
– Define your business goals.
– Set up business profiles on relevant social media platforms.
– Create a compelling bio and profile picture that represents your brand.
– Develop a content strategy with engaging visuals and messages.
– Engage with your audience and respond to comments and messages promptly.
– Run promotions or contests to attract new followers.
– Collaborate with influencers or partners.
– Consistently post and stay active on social media to build brand presence.
5. How to build anticipation socially?
Here are some tips that you can use to build anticipation on social media:
– Use teaser content and sneak peeks.
– Create suspense and curiosity.
– Post countdowns to the launch.
– Run contests or giveaways.
– Engage with your audience.
– Collaborate with influencers.
– Use captivating visuals and storytelling.
– Utilize exclusive previews or behind-the-scenes content.
6. How to introduce your brand on Social media?
here are some of the ways that you can use when introducing new brand;
– Use eye-catching visuals and storytelling to create interest.
– Utilize social media ads to reach a broader audience.
– Run a social media campaign with a unique hashtag.
– Collaborate with influencers
7. What are the key steps and considerations involved in launching a social selling platform?
The key steps and considerations involved in launching a social selling platform includes;
– Conduct market research to understand the preferences of buyers and sellers.
– Develop a user-friendly platform.
– Provide robust security measures to protect users' data and transactions.
– Utilize social media advertising
– Collaborate with popular brands or influencers to gain credibility.
– Build a strong customer support team to assist users.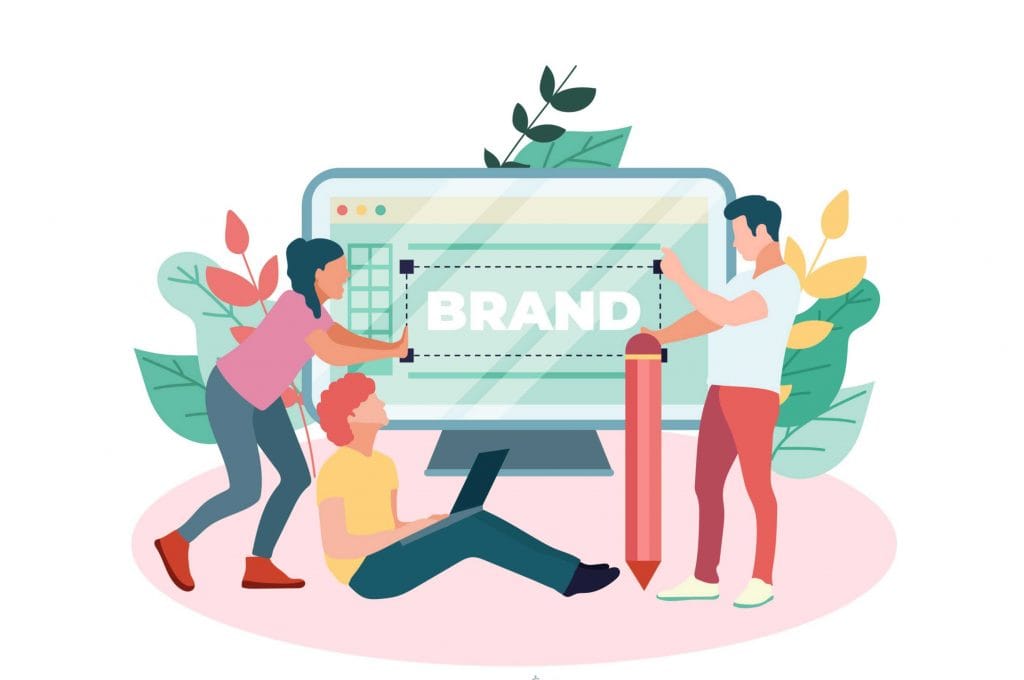 For creating your brand, you'll need to put in a ton of effort on social media and stay consistent. But, handwork is the only thing that will yield results.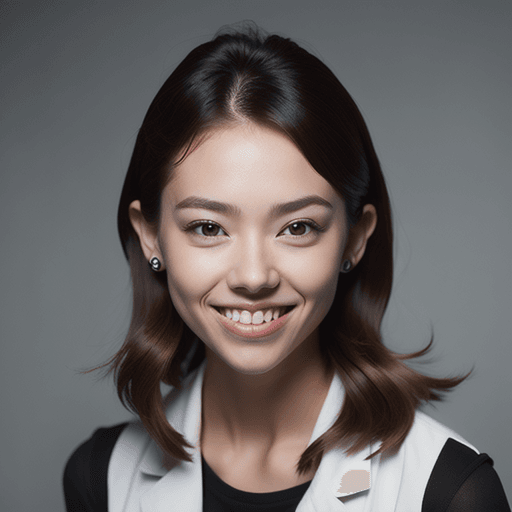 Debbie Moran is a Digital marketing strategist with 5+ years of experience producing advertising for brands and helping leaders showcase their brand to the correct audience. She has been a part of RecurPost since 2019 and handles all the activities required to grow our brand's online presence.