Is Instagram Reels the new Tiktok? Well, it seems so! TikTok was being criticized for a long time for the kind of content people upload, for the breach of security, and for using people's information. This resulted in the ban of TikTok in some major countries, including India and the US, and other countries are planning to do that too. Instagram couldn't just let this opportunity go and launched its own short video feature, 'Reels,' inside the platform itself. Overnight, Instagram users went crazy and started uploading 15-second videos on their profiles.
RecurPost, a social media scheduler, allows you to schedule Instagram posts. So, in this article, we will talk about exactly what the Instagram reels feature is and how it can be used to maximize your social media presence.
Table of contents:
What are Instagram Reels?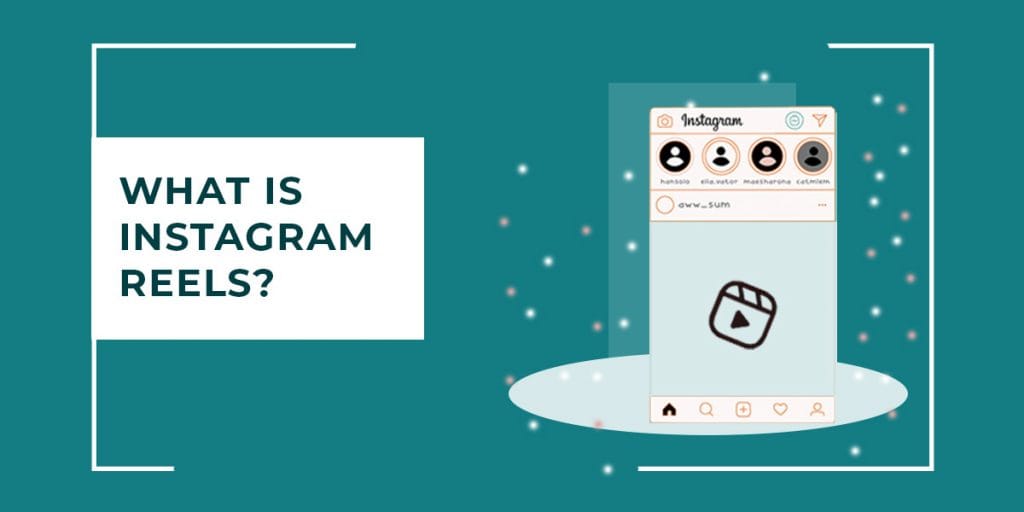 Instagram Reels is a brand new way to create fun and interactive short video content from Instagram Stories. Instagram has released this feature in more than 50 countries. The explore page icon is now replaced by the Reels section and users are able to discover all the content from that tab.
All Instagram users can record and edit 15 and 30 second video clips and share them on stories, feed, and the new reels tab on the profile. On your news feed, you will only see reels from people whom you follow. But in the discover section, you'll be able to find popular reels from trending accounts on Instagram.
There are so many similarities that you'll see between TikTok and Instagram reels. While the algorithm for reels has not been decided yet, it kind of feels similar to that of TikTok. You'll be shown content based on people you already know, the kind of content that you like, and your location. Again, like TikTok, if you see an audio clip that you like, you can use that audio in your content. You can also select music from a huge library or use your own audio.
Apart from the music selection options, many editing tools are available to explore. There is a video countdown timer, the option to adjust your video's speed, and a library of video effects to choose from.
To create reels, you can shoot the video on the spot from the Instagram camera or choose a video from your storage device. Once you set the clip and audio, you can use the text and drawing tools, or add stickers to your reels, just like Instagram stories.
How to make reels on Instagram? – Instagram reels tutorial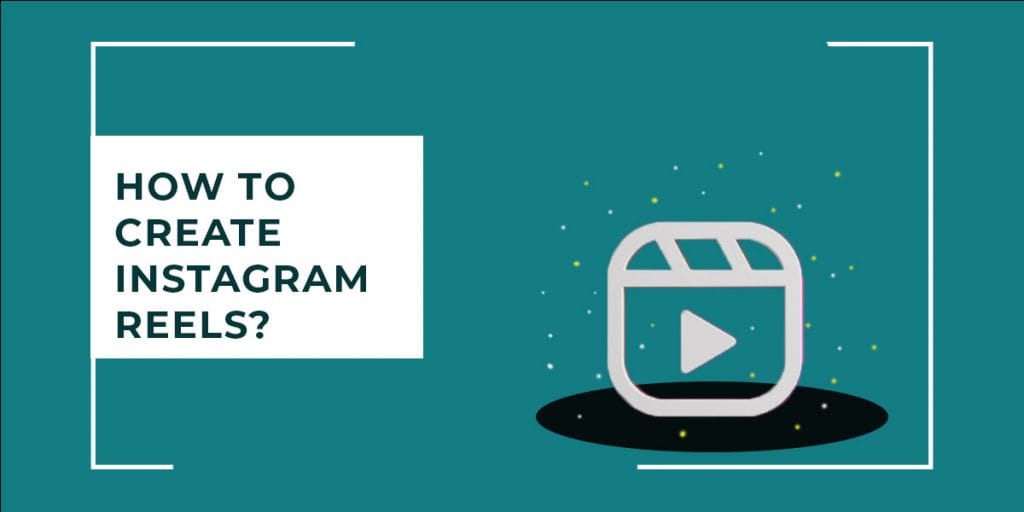 Here's a little step-by-step Instagram reels tutorial:
Instagram reels can be created straight from the Instagram stories menu. It is positioned either between the default Normal mode and Creates

mode or on the bottom menu next to "Story".
To use it, simply tap on the Instagram stories camera and click on the Reels option.
Record the video or select one from your camera roll. While recording the video, you can start and stop the recording multiple times by pressing and holding the record button.
Tap on the 'Audio' option – music icon to select the audio that you want to use in your reel.
You can adjust the speed of your video by clicking on the 'Speed' option – play icon.
You can choose how long your clips will be by tapping the 'Timer' option – the stopwatch icon. When you set a timer, there's a countdown before the recording starts.
Select the 'Effects' option to add filters to your video clip. You can choose any previously saved filters and AR effects or you can scroll to the end and tap "Browse Effects".
Once you have all these options, you can edit your Instagram reels. Use the draw and text options to customize your video even more. You can also use the stickers on Instagram, just like in stories.
After editing, choose the cover photo from the gallery or from the video itself. Add the caption and hashtags just like you do while posting on your feed.
Now

is the time to share your reel! You can share the Reel to your Stories, Explore Feed, and the new Reels tab on your Instagram profile.
Note:
When you are using a pre-recorded video for reels, you need to take care of the size. The Instagram reel's video size is 9:16. However, on the feed, they appear in a ratio of 4:5.
How to post reels on Instagram
Reels can be shared with your followers as well as the entire Instagram community through the explore page. Your reels will be shown to specific people on the basis of whether you have a public or a private account. Additionally, you can post your reels using an Instagram post scheduler to save your time.
When you have a public account: You can share your reel with a dedicated space on Explore where it has the opportunity to be viewed and explored by the broader Instagram community. You can also share the reel with your followers by uploading it to your feed. When you share reels with specific songs, hashtags, or effects, your reel can also appear on the dedicated pages whenever anyone clicks on that song, hashtag, or effect.
When you have a private account: Reels follow the privacy settings that you have made for your Instagram account. You need to share the reels on your Instagram feed so that your followers can see them. Anyone will not be able to use the original audio from your reels and they will also not be able to share them with people who don't follow you.
When your reel is ready, switch to the sharing screen where you can save your reel draft, change the cover picture, add the caption and hashtags, and tag your friends and followers. If you post the reels on your feed as well, it will appear on your main profile grid, even though you have the option to remove it.
It doesn't matter whether you have a public or private account – you can share reels to your Instagram stories, close friends, or through direct messages. This will make it act like a regular story – it will not show up on your reels tab and will disappear after the duration of 24 hours. But do you know How To Add Multiple Photos To Instagram Story?
Finding reels to watch on Instagram
To find reels to watch on Instagram, there are basically four ways. Let's have a look at them.
From your feed: To see your followers' reels, you can scroll through your normal Instagram feed. A Reels icon appears as a small clapperboard in the left-bottom corner of all Instagram reels. It is there to differentiate reels from regular Instagram video posts.
Explore page: Go to your Instagram explore page and see reels right on the top. Select that video to watch it, and then scroll to continue watching reels from other popular creators.
Find reels that use particular audio or hashtag: Click on the name of the audio or hashtag at the end of the reel you're watching, and you'll see a list of other reels using the same audio or hashtags. If you like any audio track, you can select and use it to record your reel.
Search for hashtags: In the search bar, search for a particular hashtag and see the reels that have used that hashtag.
How to use Instagram Reels for Business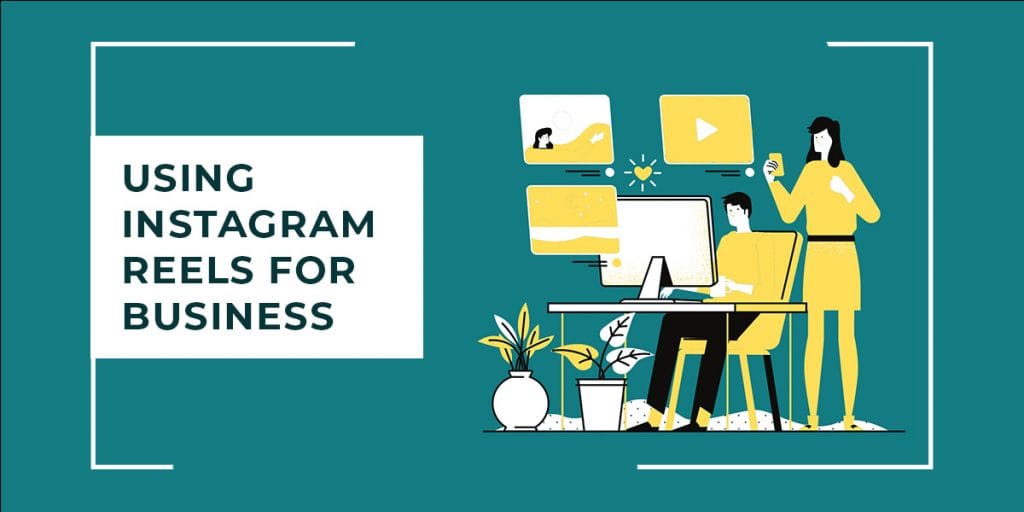 In 2016, when Instagram released the feature of Stories, it was mocked for being the clone of Snapchat. However, it was quickly adopted by Instagram users and surpassed Snapchat in the number of daily users. It has also become an effective feature for people to build their audience.
Keeping that thing in mind, it will be an ideal option for brands to grab the opportunity and start creating Instagram reels. As reels have a place on the Explore page, your brand will have a huge chance to get exposed to new followers. So let's see how you can use Instagram reels to build your brand on this platform.
1. Curate content that resonates with your audience
Instagram Reels are developed to be quick and enjoyable and stuffed full of special effects. That makes it very easy to create engrossing and authentic content. This is a great chance for businesses to show their human side and build genuine relations with the audience. Create raw and engaging content that your audience will love and get a chance to be featured on the explore page.
2. Reuse your old TikTok videos
If you were already using TikTok for creating videos, consider posting them as reels on Instagram too. By doing that, you'll be able to show the same content to people who don't follow you on TikTok, thus reaching new audiences.
3. Create educational content
These are the top favorite kind of videos that people actually watch. Create and share something that can provide value to your audience. Best 3 skincare routines, How to bake a cake in 5 steps, or 3 things to consider while buying a laptop. There are so many ways to create content that will help your followers in learning something new.
4. Upload BTS videos
Behind-the-scenes videos are something that people like to see too. They show the reality behind the picture-perfect feeds and lives portrayed on social media. People can connect with such videos instantly as they are personal. They'll help in gaining trust and building personal relationships. You can share videos on selecting materials for your products, the day-to-day life at your workspace, the process of making products, and your brand's unique story. Scheduling your BTS videos with tools that have a feature of social media bulk scheduling can help you upload your BTS videos whenever you want to upload by creating separate content libraries for each account.
5. Showcase your products or services
As said earlier, Instagram reels are located on the Explore page, and even people who don't follow you can see them. This is huge for brands trying to make their products reach new people. Make creative videos showcasing your products or services and add a caption and hashtags to increase your reach. For example, The automotive industry can use this well by showcasing its latest models and car rides. It is a good addition to an Automotive Marketing Strategy.
6. Make announcements
You can successfully use Instagram reels to make announcements about your upcoming products or services, discounts, sales, upcoming events, etc. This way, more people will become a part of your customer group instead of just being followers.
7. Share user-generated content
Sharing the content generated by your users works magically in improving engagement on your profile. It builds trust and makes people believe in what you share. Ask your audience to participate in certain giveaways or competitions and use your brand-specific hashtags. Before sharing their content, make sure to ask for their permission as well.
Should you post Reels on your feed?
Yes, absolutely! As you might know, after uploading a post on Instagram, you need to get engagement in the form of likes or comments in the initial hours of posting. If you don't get that, the Instagram algorithm will stop showing your post to other people. Thus, while uploading a reel, you should toggle on the option of 'Share to feed'.
This will make your reel appear in the feeds of your followers as well as the Reels explore section. It can gain you the required interaction and engagement after posting a reel. If you keep that option off, your followers will not be able to see your reel while scrolling their feeds. Your reel will only appear in the 'Reels' explore tab, where the certainty of getting likes is less.
If you are concerned about the aesthetics of your feed and want to maintain the overall look, share your reel on your feed while posting, and after 2-3 days, remove it! – It will still be there on your profile's Reels section. It's that simple.
Instagram Reels Vs. TikTok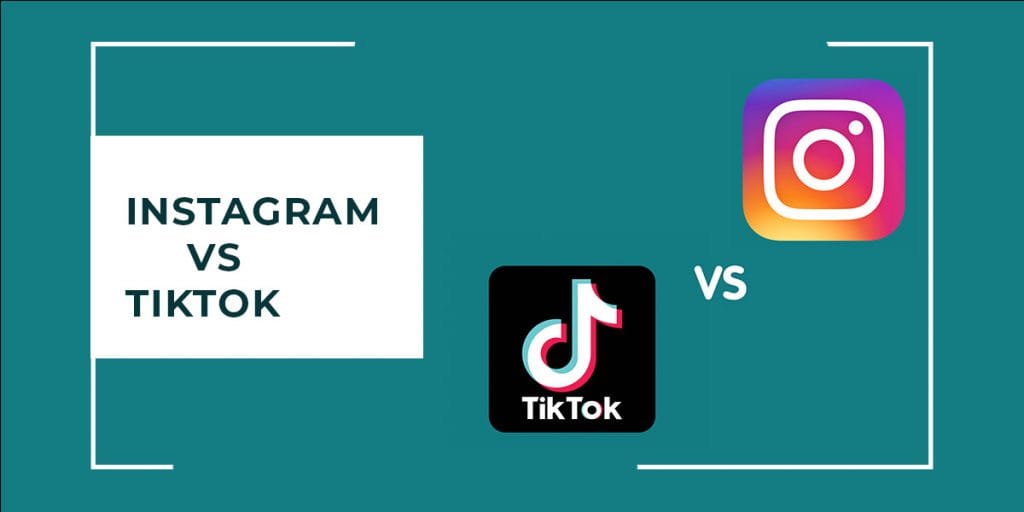 Given the massive success of TikTok, it can be said that Instagram also took the advantage of short video content to grow its popularity even more. Even though your Instagram audience might be different from your TikTok fan following, the basic editing tools and features of Instagram reels are similar to TikTok.
Both Reels and TikTok let you start and stop recording videos at your own pace. However, the biggest difference is that you can upload 60 seconds of footage in a TikTok video as compared to only 15 or 30 seconds on Instagram reels.
There are slight and subtle differences in branding. They make Instagram look like a grown-up and more polished version of TikTok. Videos on Instagram reels feel more curated as compared to the raw videos on TikTok. Even while the format of both platforms is the same, the kind of content seen on both of them is entirely different.
Many TikTok influencers have started creating content on reels and building an audience on Instagram too. 44% said they would repurpose their TikTok content by uploading them on reels. However, most of them said they'll be focusing on both platforms and not just one of them.
Instagram Reels vs. Stories
Instagram reels are easy to share. In case of stories, you cannot share them unless you're tagged in them. Also, you can't share stories to your grid. So, being a creator or a brand, the reach of stories is limited to your followers itself as they cannot share your stories with others. Reels, on the other hand, can be easily shared by others on their stories.

Just like an Instagram post, you can add up to 30 hashtags while uploading reels. This increases the visibility of your reels and they can also appear in some of the hashtags feeds.

Y

ou cannot run ads and promote your reels

yet

. However, you can use reels to enhance your advertising on Facebook and Instagram. Unlike Stories, reels can be used to create video views custom audiences for retargeting, which is a game-changer if you're using Facebook and Instagram ads as part of your social media marketing strategy.
Share to reel vs Share to feed
It's important to consider your content's goals and target audience when deciding between sharing to Reels or your main feed. Reels may help you reach a wider audience and gain new followers, while posting to your feed can engage your existing followers more directly. Keep in mind that Instagram's features and interfaces might evolve over time, so it's a good idea to check for any updates on the app for the most current information.
Share to Reels: When you choose "Share to Reels," your content will be posted exclusively to the Reels tab, it will be featured in the Reels section of your profile and can also be discovered by a broader audience through the Reels feed and the Explore page.
Sharing content to Reels allows you to tap into the broader Reels community, potentially reaching new viewers beyond your existing followers. It's a great way to showcase creative and engaging short videos, and it may help you gain more exposure on the platform. 
Share to Feed: On the other hand, when you select "Share to Feed" on Instagram , it means posting your photo or video content directly to your main profile feed. When you share a post to your feed, it will be visible to all your followers and appear in their feeds. Your followers can like, comment, and share the post if your account is set to public.
This is the traditional method of sharing content on Instagram, and it's the default option when you create a new post. It's a great way to engage with your existing followers and allow them to interact with your content directly from their feeds.
Pros and Cons of Instagram reels
When you are using Instagram for growing your own brand, it is essential to have engagement on your content. And Instagram reels will provide you with the engagement that you need. Because of reels, the visibility of your posts will increase. It provides Instagram users more ways to engage with your content and lets you reuse video resources.
A major advantage of reels is that it grabs the attention of more people than just your followers or audience. Your Reel goes under your Reels tab, shows up in your main profile grid, in Feeds, and under the Explore button. Thus, it gives you an opportunity to attract a new audience.
With the right hashtags, music, and effects, your reel can also appear on top pages in your niche. And as videos are the people's favorite kind of content to see from brands on social media, reels have a huge potential of winning fans. Also, it is easy to repurpose long videos or user-generated content and convert them into short engaging videos.
The only drawback is that when you post them on stories, they don't appear in the reels tab and disappear after a period of 24 hours. There are no other disadvantages of using Instagram reels for building a brand. And if you are already using IGTV or stories to upload videos, then getting started with reels will be a no-sweat thing.
How do Instagram reels work (the algorithm)
The exact algorithm behind Instagram latest update reels is still a mystery, but there are a few things we know for sure. Instagram is increasingly encouraging the use of reels and has kept it in the center of the platform now. Even in the explore tab, there is a large space occupied by reels. Thus, by making reels that the algorithm likes, you can surely expand your reach and followers quickly.
According to Instagram itself, it'll display a Reel based on how likely a user is to:
Watch it all the way through.
Like it.
Comment on it.
Go to the audio page of the Reel to make your own version
This means that a user is more likely to see your reel if it aligns with their past activity, is popular, or when they have an engaging relationship with you. Also, your reels will not be recommended if they have a watermark, are of low resolution, or focus on political issues.
Here are some tips to make reels that the algorithm likes:
Create entertaining and funny reels
Make use of text options, filters, camera effects, and music
Make reels that inspire people
Create tutorials or how-to videos
Step out of the box and play around with new ideas or challenges
By following these tips, you'll stand a better chance of hacking the Instagram algorithm and reaching new audiences. To get an additional boost, it is recommended to share reels to your feed along with the main reels tab. Also, include relevant hashtags and a caption to engage users.
How to find reel drafts on Instagram
To find your reel drafts on Instagram, follow the below steps:
Go to the Instagram app and tap your profile picture at the bottom right corner.
On your profile screen, tap the Reels tab in the center. Note that the Reels section only shows up when you share a reel or save it as a draft for the first time.
Click on 'Drafts'.
The 'Reels drafts' screen will open where all the reels that you saved as a draft will show up. You can edit and publish your reels from here.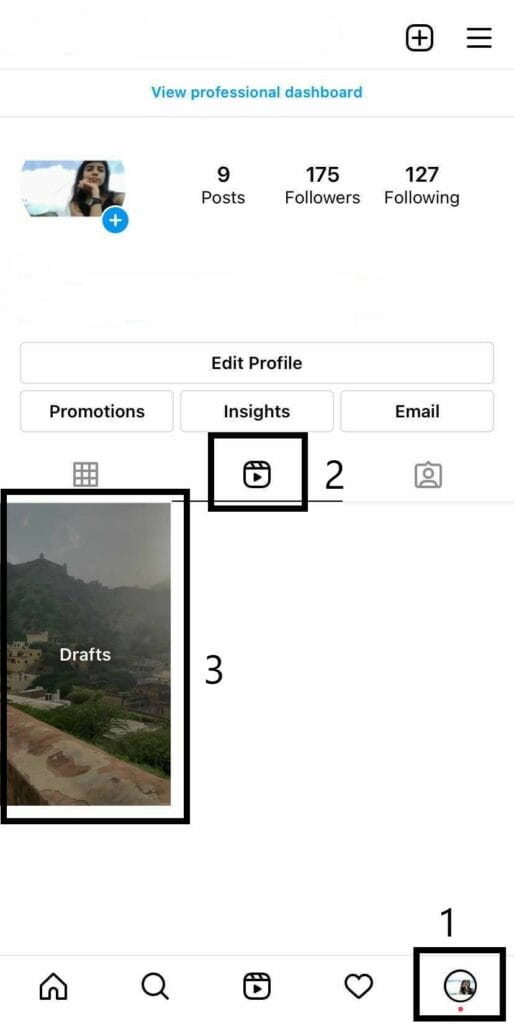 How can I watch Instagram reels without an account?
When you go to Instagram's site from your desktop, all you can see is the login screen. Thus, it doesn't matter whether you are using Chrome on a desktop or smartphone's browser, you can't use Instagram like actual users without logging in. However, there is one way around it.
You can view any Instagram profile and check out the reels as long as you know the exact username and that account is public. Type the Instagram website URL in your browser followed by the account's username, like www.instagram.com/[username]. Alternatively, you can search that account's name directly in your browser, for example, 'Beyonce Instagram account'.
This way, you'll be able to see the profile details and a minimized feed of the particular account. You'll not be able to perform any other actions like liking or commenting on posts, following the account, or viewing stories and highlights. And if you attempt to do any of the actions, a prompt will appear asking you to log in to your account.
To sum up,
Apart from creating appealing content, you also need to take care of posting it at the right time. It is crucial that your content gets uploaded when most of your audience is online and actively scrolling through their feeds. If you don't know about the best and worst time to post on Instagram, don't worry! We have a complete guide ready for you. Click here to read it and find your best and worst times.
Also, you can manage your Instagram accounts and other social platforms using RecurPost. It is a social media management tool offering an Instagram scheduler.
RecurPost helps you in driving more traffic to your site by scheduling posts on multiple channels by targeting the right audience and posting at the best time.
You can schedule Facebook posts to engage your audience with entertaining posts. It is possible to post on your profiles, pages, and groups on Facebook. You can post on your personal and business profiles on your Instagram account.
You can schedule tweets with RecurPost by creating variations. RecurPost enables you to schedule LinkedIn posts on your personal and business pages and start networking with global leaders in your industry.
RecurPost is the perfect Pinterest scheduler for you if you're big on visual marketing. It also allows you to schedule Google My Business posts with CTAs of your choice, which helps improve your business ranking on google.
It's also one of the best free Hootsuite alternatives and also one of the most trusted tailwind alternatives; you can schedule and publish posts from a single dashboard, engage the audience, and measure performance. Try out its 14-day free trial today!
P.S. do you know how to change background color on instagram story to get more views n engagement?
Frequently Asked Questions
1. How to download Instagram reels?
To download Instagram reels, follow the below steps:
– Download 'Video downloader for Instagram' (for Android users) or 'InSaver for Instagram' (for iOS users).
– Install the app, open it and set it up.
– Go back to Instagram and select the Reels video that you'd like to download and open it.
– Click on the three dots icon and tap on 'Copy link'.
– Now open the recently downloaded app and the link that you copied will automatically be pasted.
– Android users can now find the reel downloaded in their gallery. For iOS users, after pasting the link in the app, Tap Watch It! > Options > Share > Save Video to save the short video to the Photos app.
2. How long are Instagram reels?
When reels were launched, users could create up to 15 seconds long videos. Then just a month later, it doubled the timing and allowed users to create 30 second long videos. And on July 27, 2021, Instagram announced that people could now create 60 second long reels! Thus, you can choose between creating 3 seconds – 60 seconds of videos.
3. How to show reels on feed after posting?
Once you have posted your reel without selecting the option to post to feed or removed a reel video from your profile grid accidentally, there is no option to add back the reel video to your profile grid. The only way to add that reel video on your Instagram profile grid is to delete and repost it again. 
4. Do reels show up on your feed?
Yes, you can choose whether you want to show your reels on your main feed or not. Once your reel is ready to upload, you will be asked to write a caption for the video. Right below that, there will be a button named 'Also share to feed'. Make sure that you toggle it on to share the video on your feed.
5. How to share reels on Instagram feed?
To share a reel on your Instagram feed, follow the below steps:
– Go to the Instagram Reels camera and load the video from your gallery. 
– In the editor screen, you can add text, stickers, or apply a filter to the video.
– Click on 'Next' and you'll see the options to add caption, tag people, and more.
– There will be a button saying 'Also share to feed.'
– Toggle it on and share the video.
– The reels will not be shared to your feed when that option is turned off.
6. Why can't I see reels on Instagram?
If you can't see reels on Instagram, there is a possibility that you might be using an outdated version of the app. Go to the play store or app store and download the latest version of the app. If it is still not available, you can join the Beta program. This option will be available in the play store or app store, right below the install button. Another tip is to go to the 'help' section in the settings of the Instagram app and report a problem.
7. How do I put text on a reel on Instagram?
To add text on reels, follow the below steps:
– Create the video that you want to upload on Instagram reels.
– Go to your profile, select Reels, and upload the video.
– Select the music by searching for the audio you want by typing the song name or the artist who created it.
– Click on 'Preview' and you'll see the screen where you can add text, stickers, or GIFs.
– Click on 'Aa' and simply type out the text. You can also adjust the timing of the text from this screen itself. 
– Crosscheck to make sure the text transitions perfectly.
– You're all set to upload the video!
8. How do I make text disappear in reels on Instagram?
You can make text disappear in reels on Instagram by setting a duration. Here are the steps to do so:
– Open the Instagram app and add your video to reels.
– Add your choice of music and Click on the 'Preview' button to go to the screen where you can add text and other interactive items like GIFs and stickers.
– Tap on the 'Aa' icon at the top and add text to your Reel. 
– If you add multiple texts, each text appears as a separate block at the bottom of the video.
– Tap on the text block that you want to edit and a white box will appear around your video preview.
– Drag the white line from either end to adjust the start and end time.
– You can then publish your reel.
9. How to share reels on Instagram story?
To share reels on your story, follow the below steps:
– Open the Instagram app and go to the reel that you want to share.
– At the bottom of the reels, select the share icon that looks like a paper plane.
– In the pop-up menu, select 'Add reel to your story.'
– The reel will appear in your story and then you'll be able to customize it as you like. 
– Write text, add sticks or GIFs, or apply a filter.
– Once you're done, share it to your story.
10. How to post reels without posting them on your feed?
Here are the steps that you can follow to upload your reels without posting them on your feed;
-Tap the "+" icon on Instagram.
-Select "Reels" from the bottom menu.
-Record/upload your video and tap the right arrow.
-Add caption, hashtags, and choose a cover image.
-Turn off "Share to Feed" toggle.
-Tap "Share" to post the Reel.

11 Do reels automatically show up on your feed?
Reels do not automatically appear on your main profile feed. When you share a Reel, it is typically posted exclusively to the Reels tab, and it won't show up as a regular post on your feed.However, there is an option called "Also Share to Feed" that allows you to post the Reel to your main profile feed if you wish. By turning on this option before sharing the Reel, it will appear on your feed like a regular photo or video post, visible to all your followers.
12. Is it beneficial to post reels on your feed?
Well, It depends on your goals and audience. Reels on the dedicated Reels tab may reach a wider audience, but posting on your feed can engage your existing followers. Experiment with both to see what works best for you.
13.How long do Reels last on Instagram?
Reels on Instagram have a maximum duration of 60 seconds each. This means that when you create a Reel, it can be up to one minute long.
14. What does "Also Share to Feed " mean on Instagram?
The option  "Also Share to Feed" allows you to post the Reel to your main profile feed if you wish. By turning on this option before sharing the Reel, it will appear on your feed like a regular photo or video post, visible to all your followers.
15. What is the best time to upload Reels on Instagram in India? 
The best times to upload Reels on Instagram in India are generally during the evening hours between 7:00 PM and 9:00 PM, and on weekends, as people are more likely to be active and online during these times. However, it's essential to monitor your specific audience's behavior and engagement patterns to determine the most effective posting times for your content.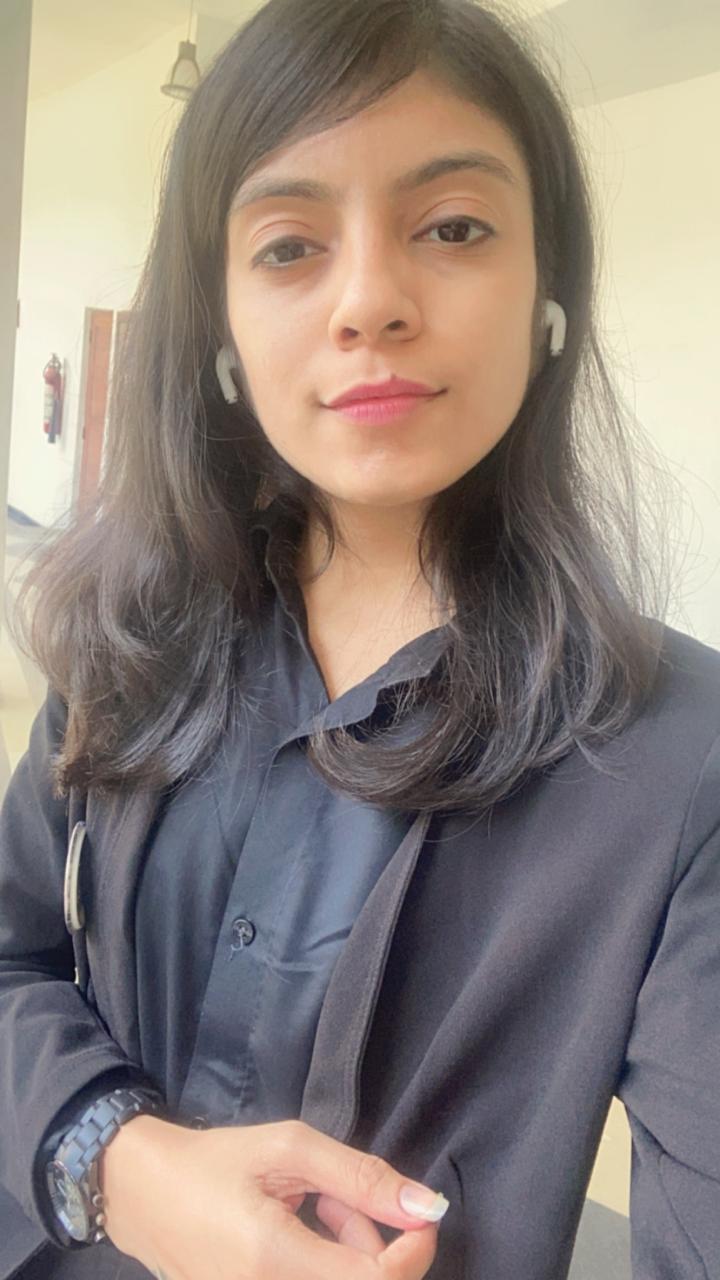 Amaiya Rathi is a Senior Content Writer at RecurPost. She helps RecurPost communicate with their readers in their own language. Whether it is the web copy, social media posts or blogs, Amaiya has worked on all aspects of copywriting. You can reach out to her at [email protected].