After seeing numerous Instagram reels, we've developed a firm grip on how to make the best one. But how do you know, which reels are the right choice for your business? And, how do you know if it's worth spending time looking at other reels and taking into consideration other factors before finalizing your own? Here are 21 unique Instagram reels ideas that will get you thinking about new ways to reach your audience.
Although there are a number of Instagram Reels scheduling tools available, RecurPost is the finest one. It is a tool that allows you to schedule Instagram posts and will assist you in managing your posting to get the best result. Additionally, it will help you to analyze key metrics on your posting. The benefit of using a social media scheduler is that it will help you manage your time and make sure you have enough time to complete all of your activities.
Creative Instagram Reels Ideas for Business:
What is Instagram Reel Creation?
Instagram Reel Creation is a new feature that allows users to easily create videos from their Instagram feed. It is a great way to share your story and highlight the moments that matter most to you.
The video can be up to 60 seconds long and it will be created automatically by selecting the best photos from your feed. You can also add music, text, or stickers to make it more personalized and shareable with friends.
As we proceed, you should be aware that having a RecurPost Account will make a significant impact on the success of your Instagram reels concept creation and implementation.
You may share reels with your Feed followers and, if you have a public account, make them available to the whole Instagram community via a new Explore section. Reels in Explore encourages everyone to become an Instagram creator and reach new audiences on a global scale.
Creating Reels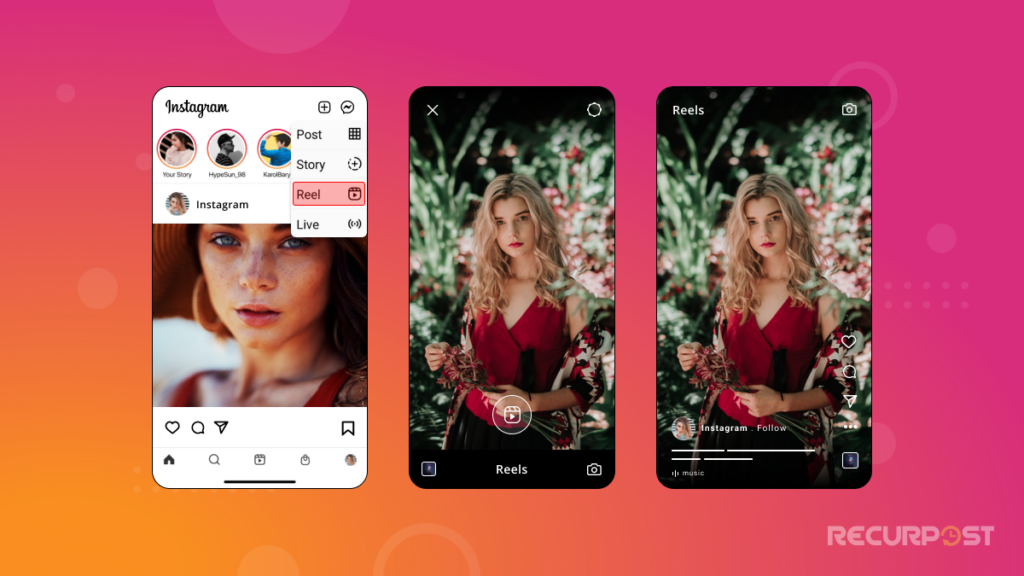 Select Reels from the Instagram camera's bottom menu. On the left side of your screen, you'll notice a selection of creative editing options to help you construct your reel, including:
Audio: Look through the Instagram music collection for a tune. You can also add your own voice or soundtrack for making a reel out of it.
Effects: Select one of the numerous effects in the Instagram effect collection, to record several clips with different effects.
Length: Instagram Reels can have a duration of 15, 30, 60, or 90 seconds.
Speed: You can select to speed up or slow down a section of the video or audio in reels. This might help you keep time or create slow-motion reels.
Video Layout: To enable creating seamless transitions in your reels. Situations like costume changes or adding new faces to your reel, or from the lineup items from your previous clip.
Timer: Set the timer to record any of your clips in hands-free mode.
Reels can be created in a sequence of clips (one at a time), all at once, or by uploading videos from your collection.
Candid 21 Instagram Reels Ideas for Small and Medium Businesses: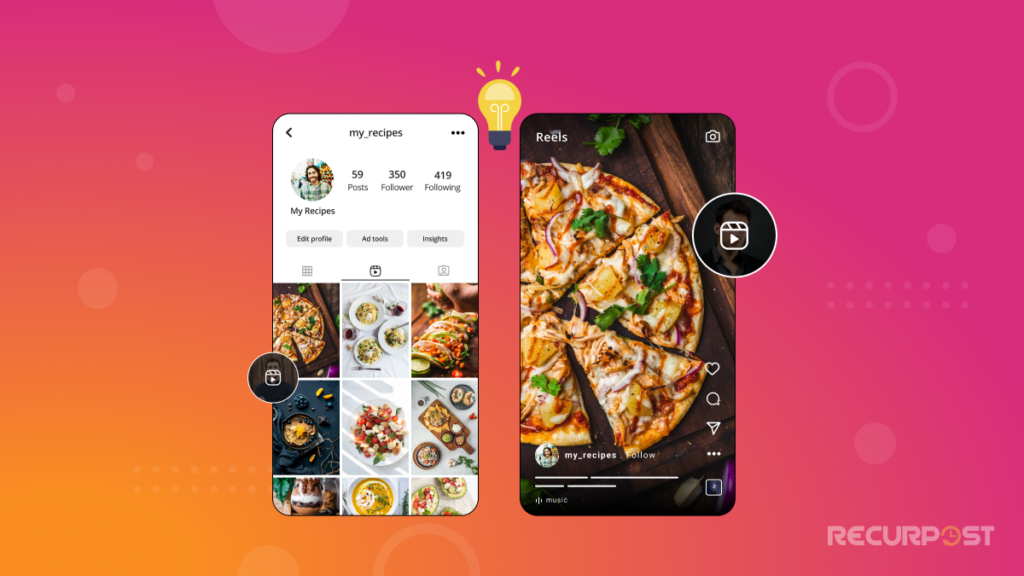 The Internet is a great way to connect with people who share your interests. It's also a great way to get your business off the ground. Instagram Reels allows users to make videos of events that are happening in their day-to-day life. It can be used for a variety of purposes, like sharing a project with friends, collaborating on an idea, or just having fun. Here are some of the content ideas for Instagram Reels and using them for marketing:
1. Showcase Your Workplace with Reels:
You can use Instagram Reels to showcase your workspace. Your Instagram profile is the face of 1.440 billion people worldwide, who have an attention span of 3 to 10 seconds. All you have to do is present your greatest work in reels to leave a lasting impact on consumers' minds. Reels can help you get noticed. Individuals who do not follow you can find your reels on the Reels tab, the Instagram feed home page, and in Discover. You can use RecurPost to post on Feed, Stories, Carousel posts, and even Instagram Reels Ideas for business.
Make Reels a Habit, the first step is to learn how Reels operate by watching what others do. After that, concentrate on learning how to use Reels' Video Editor. If you are not quite ready to post, you can always leave the content in Drafts!
Don't you have time to make graphics on your own? You may still fill your calendar by using our free stock picture library. We have a treasure trove of high-quality photographs that you are welcome to use on your Instagram Reels.
We have Canva integration that allows you to create stunning visuals.
Create and schedule Instagram Reels using Canva's built-in editor. You can use Canva to alter photos and videos without leaving the RecurPost dashboard. This means you can use Canva to create & design graphics through the RecurPost dashboard and schedule them on Instagram or Facebook.
You can now create and schedule Creative Instagram Reels ideas from the same screen, eliminating the need to hop between Canva and RecurPost. There will be no more downloading photographs and re-uploading them into your scheduler just to spot them.
2. Introduce yourself & team members in Reels:
Whether you have a team or work independently. You must act out the many roles you play in your business regularly. Don't want to act? Simply grin and wave at the camera on condition that your surroundings or attire are different for each image. Use screen text only for detailed descriptions mentioned on images.
You can also use this for a larger company or to introduce your team to a wider audience. Simply record each team member waving at the camera or performing their work, add text to the screen to introduce their names, then edit in time to the track.
Because the Reels app currently has limited in-app editing options, you'll need to utilize tools "outside" the app to ensure that your Reels are appealing and interesting to watch. Reels sometimes fail when users utilize the functionality to edit their videos, resulting in de-synchronized visuals and audio.
Therefore, many users find video editing tools for Instagram Reels useful. Besides, most professionals and content producers are familiar with Canva's picture editing and graphic design tools, but did you realize the platform also has a video editor? It's ideal for creating high-quality Instagram Reels that will do well in the algorithm.
RecurPost allows you to use the Canva tool to create hundreds of customizable templates for all of your creative Instagram reel ideas. There are millions of free photos and illustrations to use in your reels. RecurPost is a social media scheduling tool that allows you to post videos to your Instagram profile automatically.
3. Sharing the making of your product:
Sharing the making of your products via Instagram reels will make your users feel like they are insiders. We think that the more transparent a company is, the more users it will attract. Transparency is one of those minor factors that may significantly influence a company. Because transparency builds confidence, we are naturally drawn to them. It has an enticing raw, personal quality about it.
Taking images of the materials or equipment, you use in your product-based business provides fantastic Instagram content since it gives your clients a different perspective on how your things are made and opens up a dialogue about crafting.
For optimal impact, share your unique content with your target audience. RecurPost is the first social media platform designed specifically for evergreen content promotion.
4. Tell your story:
Another fantastic Instagram reel concept is to tell stories. Story tell has the power to evoke emotions in people. It has been there since the Stone Age, from engravings on cave walls to pictures on paper and images. The ancient art of storytelling should not be underestimated. A well-told narrative has the power to elicit emotions in your audience.
Putting this art into practice (and executing it effectively) is critical when it comes to communicating your brand's narrative through images. Creative Instagram reels are undoubtedly your best buddy for this purpose since it is the new word-of-mouth marketing.
When it comes to sharing photos on Instagram, consider the following key questions as a guideline for incorporating storytelling on your Instagram Reels Ideas.
What Is the Message I'm Sending?
What Kinds of Emotions Will This Marketing Reel Ideas Arouse?
What Can I Do to Captivate Their Imagination?
5. Behind the curtains:
One of the most inspiring and uplifting Instagram Reels Ideas is showcasing the efforts of those who work behind the scenes. This is another excellent idea for an Instagram montage that highlights the work of those who work behind the scenes.
For example, pathology labs provide up to 70% of clinical diagnoses in hospitals, but the employees who do such tests are sometimes stashed away in the basement or off-site. Hundreds of personnel are involved in a commercial flight's successful takeoff and landing, although most passengers only see the cabin crew. Consider all the employees who work in offices, restaurants, warehouses, and factories, whose contributions provide immense value yet are seldom remembered by customers.
An introduction of operational transparency—the purposeful design of windows into and out of the organization's activities to assist customers and workers alike see and appreciating the value being created. Giving your customers a look behind the scenes will add more value and emotion to the brand.
6. Sharing packaging and labeling of product:
In recent years, there has been a lot of focus on packaging, which is a significant aspect of the product offer. Packaging may be an important part of a marketing plan, providing a product with a competitive edge. Packaging is the art, science, or technology of preparing commodities for transportation and sale.
Marketers may utilize Instagram reels about product packaging and labeling to convince potential consumers to buy the goods. For numerous decades, package graphic design and physical design have been crucial and ever-changing phenomena.
7. Unboxing your products:
Creating an unpacking experience is both a marketing and a branding strategy for a firm. What message would you like to convey to a consumer if they took a video of unboxing the product and put it on Instagram? Unboxing reels and videos, unlike shopping bags in physical stores, may reach thousands of prospective buyers within your target demographic.
Schedule Instagram posts to share your product unwrapping with your audience and create the appearance and sensation of obtaining a product experience.
8. Sharing how it started and how it's going:
It fosters customer trust. Customers invest more trust in your brand when they see that your firm has endured the test of time and that you celebrate a long-standing, trust-based connection with your customers.
By exploring your company's history and telling its tale, you're not only investing in your company's ability to motivate its management and staff from within. But also in your capacity to build relationships with new audiences and uphold the trust of your current clientele.
With the RecurPost Social Media Management Tool, you can schedule your creative Instagram reel video ideas that you want to share with your audience forever.
9. Repurpose stories and content:
With the current Instagram trends and the power of repurposing, generating content for the platform has never been simpler. RecurPost is one of the best Hootsuite Alternatives and Socialoomph Alternatives to fully utilize the platform's re-purposing and content-generating features.
Moreover, little do you know with RecurPost, brands and businesses can easily schedule google business profile posts to promote their brand on Google and rank for local searches.
10. Instagram Reels Ideas on instructional video creation:
Another making a 15 to 90-second tutorial video for the product's use is another excellent piece of advice. You can also create a video that shows the value that will be created after utilizing the product or service that you have to offer.
11. Share your customer testimonials and stories:
Another great content Ideas for Instagram reels to promote your brand include sharing client testimonies and stories. Instagram Stories are the perfect platform for users to add random videos because they allow for more authentic and unedited content. You can repost comments that people make tagging your business in their posts to your own reels to demonstrate social proof of happy customers.
Signup to RecurPost and develop Evergreen Content Marketing for your own Stories.
12. Instagram Reels Ideas on your everyday life happenings:
Another content on Instagram reels Ideas is of your day-to-day life events. Share your daily life with your audience and keep them updated on the job that you are working on. People constantly want to connect with the people or companies they follow to learn more about them and gain insight into their daily lives. Not only Instagram but you can also Schedule LinkedIn Posts. This offers them a sense of belonging and makes them feel like they are a part of the success.
13. Party With Your Followers:
Make an Instagram Reel dedicated to partying and celebrating your company's birthdays. You may involve your followers in your success and happiness by sharing your excitement and joy with them. This may be done at important events such as birthdays, staff employee birthday parties, and festivals or holidays. Share Quick and Encouragement Messages.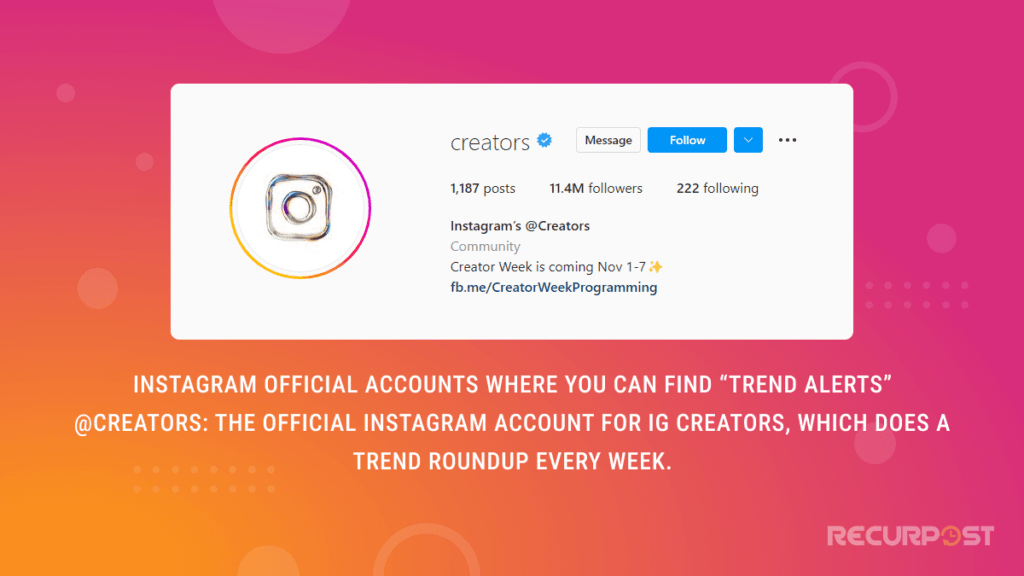 14. Recreate a look using your products:
Global businesses are already embracing Instagram Reels, by incorporating the new video format into their social media marketing reel ideas. Those who have jumped on the trend early are finding excellent rewards in the Retail, Automotive, and Entertainment Sectors.
Check out the Instagram Official accounts where you can find "Trend Alerts": (@creators: The official Instagram account for IG Creators, which does a trend roundup every week.) What Instagram reel video ideas people are using and what reels are trending. This might provide you with additional business-related ideas for reel creation.
15. Share Small Tips:
Another great concept for an Instagram video is to give recommendations about your products and services. This is one of the best methods to interact with your consumers. You may produce brief 15 to 30-second Insta reels to address predicted client concerns or that you already have. And then generate Evergreen Content to have a long-term impact on current customers. Not only that, but this may create a type of reverse engineering process for your business.
In which you are discovered by your targeted customers who are seeking something on Google Search results before coming to your Instagram profile.
Google business reviews have the power to make or ruin a business. The first things that searchers will notice are them. Recurpost can be used to Schedule Facebook posts on your profiles, pages, and groups.
16. Respond to Comments and Queries:
Instead of responding to each customer individually, use Instagram Reels to answer their comments and questions in bulk. For example, think about a new product launch for which you have already developed advertising. Although the product has reached its intended audience, users may have some queries. You can create another Instagram Reel that responds to the question of the consumer.
17. Have Fun:
Another thing you can do to create new Instagram marketing reels is to simply have fun and turn it into a reel. Even if someone has duplicated your concept, you may construct Instagram Reels in a variety of exciting ways to communicate your feelings to them.
18. Share The Tools You Use:
Use IRs to communicate your true narrative of hard work and the huge effort put in to deliver a service or manufacture a product. Share the tools you used to build the product with people using Instagram Reels.
People are interested in how the product evolved to be and what technologies it utilizes. In fact, Mark Zuckerberg has stated that Reels account for 20% of the time people spend on Instagram!
19. Instagram Reels Ideas to Close the Customer Expectation and Reality Gap:
According to Forrester VP and Principal Analyst Brendan Witcher, there is a significant disparity between how well businesses believe they are performing and the reality as seen by their consumers. According to Forrester, 89% of firms are investing in customizing the customer experience, yet just 40% of customers believe the information they receive from brands is relevant to their likes and interests. Instagram Reels can help brands identify effective methods to bridge this gap to build the brand-customer link, boost retention, and increase brand loyalty.
20. Posting your Brand's Visions and Mission:
Spreading the word about your brand's vision and mission is a strong statement that describes the purpose of a company's existence in a few words. It is present-oriented, stating what the business does and how to achieve it. This is another idea for creating reels and posting them on social media with an option of social media bulk scheduling using RecurPost. With schedule tweets, you can also tweet your Instagram reels.
21. Before & After an outstanding Instagram Reels Ideas:
Another outstanding Instagram reels Ideas may be most successfully used to create a before and after tale about a product or event. That occurred using high-quality visuals, music, and video creation. You may communicate the benefits of your product even if you don't have any statistics on it and it's a fresh product launch. IRs are fantastic for marketers to approach their target audience, generate visual impacts on them using reels, and tell the entire story in 90 seconds.
If you're unsure of the ideal image size to use when sharing on social media, check the Social Media Image Sizes Guide. An All-In-One Cheat Sheet for Major Platforms.
The Advantages of Creating Instagram Reels:
If you want to build your company and are seeking a quick opportunity, Instagram Reels are your new best buddy. It's also worth noting that Instagram has the greatest average interaction rate of any social media network. So Reels is like a golden chance that doesn't come along very often! In a fascinating way, IR can spread brand awareness. It pushes new content on the Explore page and increases followers' involvement. You will spend less time developing content that displays the brand's individuality and content that can be used on several platforms.
How to flare up engagement on your Instagram Reels Ideas?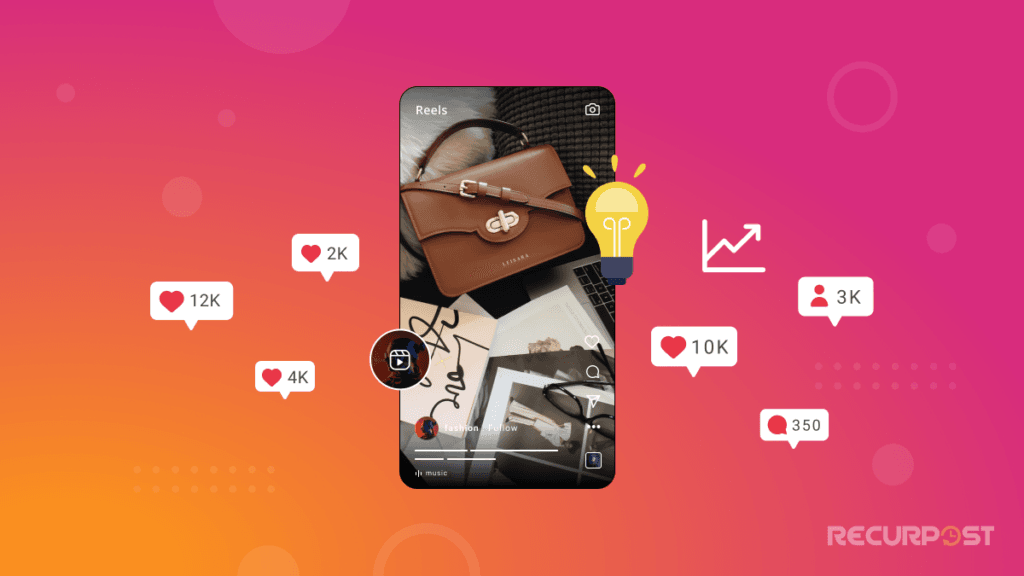 5 Ideas to increase engagement on Instagram Reels:
1. Use Social Media Tools to create
Social media technologies are required for your brand to achieve its marketing objectives. These tools exist to make your job easier, whether you're editing photographs or scheduling posts across various networks. There are a number of social media marketing tools accessible, so you're likely to discover a couple that matches your requirements and budget.
RecurPost
Hootsuite
Socialoomph
When compared to all three, RecurPost Pricing is far lower than both of these tools, making it an ideal free hootsuite alternatives and socialoomph alternative. You can sign up for RecurPost and start with 14-day free trial.
2. Closed captions should be included.
Surprisingly, 92% of viewers view videos without sound. Consider adding closed captions to your films to provide a richer experience for your viewers.
3. Respond to Video Comments With… Yet Another Video
While we're used to responding to most social media comments with our thumbs, Instagram now allows you to respond to a viewer's comment with another video.
Take action on them using RecurPost Social Media Scheduler – Inbox allows you to read and respond to incoming messages. read incoming chats, mentions, comments, and discussions quickly.
4. Take Advantage of Current Trends
The most significant of these Instagram Reel video ideas is to keep an eye on the trends. This helps you to observe what sorts of movies and music are popular on the platform. Then, you may generate content in this style and expect to see an increase in both views and interaction. The aim is to capitalize on trends as soon as possible.
5. Using the Collaborate feature
Instagram introduced the opportunity to "collaborate" with another account, which implies that two accounts may "share" a photo/video, which appears in both feeds and profiles. This is an excellent approach for both brands/creators to gain visibility and simply get relevant content in front of a completely new audience.
All your Instagram Reels Ideas should have a short caption that includes relevant hashtags.
Instagram, you see, will only show viewers the first 55 characters of the Reel. That's why you should limit long captions to your main feed. On Reels, keep it short and sweet. Also, be sure to add pertinent hashtags within the character limit. This will help you get your film in front of the proper audience.
Conclusion:
Instagram Reels' ideas are always evolving and changing; it is critical that producers use these tools to keep up with other current trends. Whether it's a comical AR effect or showcasing your current favorite goods, Reels may be utilized to quickly and easily convey information to your audience.
As there is no one-size-fits-all guideline, try employing spontaneity in your work when generating an Instagram Reel. Instagram Reel Platform is a location where individuals create content relevant to their product or service and the audience they are seeking.
In addition to utilizing Recurpost Social Media Scheduler for Instagram reel marketing, you can also use it to schedule pins on Pinterest Boards as it is also an excellent Pinterest scheduler.
Do you want to learn how to improve your Pinterest traffic automatically? This blog by RecurPost can help you guide how to drive more Pinterest organic traffic with lesser & trusted efforts.
Instagram has a tool that allows you to collaborate with other videos on the site while crediting the original creator for fair use. If you're serious about adding Instagram Reels into your content strategy, do so consistently and inventively.
It's the most effective strategy to ensure you're getting the desired outcomes when building your Instagram presence. That means you can't quit after posting a few Reels and thinking they were a flop. Continue posting because you never know when one will become viral!
Sign up for a free trial of 14 days: Explore how RecurPost can also be used to Schedule Tweets.
We sincerely hope you enjoy our top 21 Instagram reels ideas. Which one do you think would be best for your company? Post in the comments.
Frequently Asked Questions
1 What makes a good reel on Instagram?
Make use of creative tools such as text, filter, and camera effects. Vertical dimensions are required. Use music from the Instagram music library and/or actual audio from Reels.
2 What kind of Reels work on Instagram?
To be eligible for boosting on Instagram, reels must be less than 60 seconds long and have a 9:16 aspect ratio, which indicates they were shot vertically and in full-screen mode.
3 What content is good for Reels?
After you've published your reel, add on-screen text, subtitles, voiceovers, and audio to Instagram for the best results. This will help the Reels algorithm effectively identify your material and ensure your video is presented on the relevant audio discovery page.
4 How do you make a fun reel on Instagram?
Create an Instagram reel with eye-catching themes. Canva and other free image sites make it simple to acquire templates. RecurPost's integration with the Canva tool enables you to utilize this tool in connection with your RecurPost account. You may download an Instagram fun reel design and pick whether to publish or schedule your reel in one location.
5 Can you save a reel to the iPhone?
You can use the Screen Recorder app to save the reel to your iPhone.
6 Can you use others' Reels on Instagram?
Using the Audio option in Reels, you may record a reel:
a. Using your own original audio
b. From another Reels artist 
c. Music from the Instagram music collection
It's worth noting that you can't utilize the original audio from a feed video until you remix it.

7 How do Reels get viral?
Using hashtags for Reels, as with other sorts of content, is necessary to become viral. Hashtags enable Instagram to classify and offer your Reels to people who they believe may be interested, boosting your potential views and, as a result, your chances of becoming viral.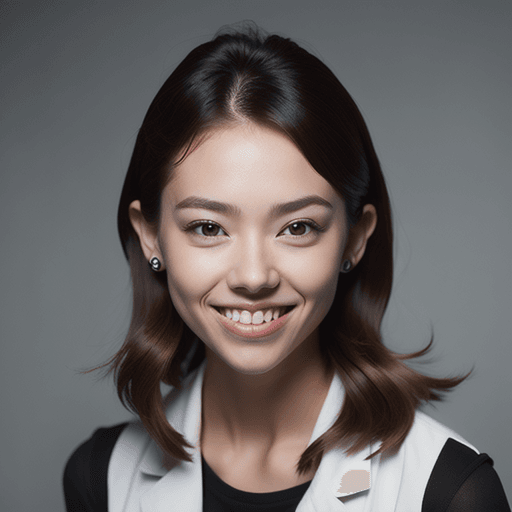 Debbie Moran is a Digital marketing strategist with 5+ years of experience producing advertising for brands and helping leaders showcase their brand to the correct audience. She has been a part of RecurPost since 2019 and handles all the activities required to grow our brand's online presence.