With Instagram on hype these days we come across numerous newly added features, such as Instagram filters, making it even more interesting. A social media scheduler can add up to the hype with its magical Instagram automation features.
One of the features which has made people go crazy is the Instagram Filters.
Though Instagram is not a new platform but still every day a new feature pops up which makes you feel that Instagram has so much to offer you with.
There so many filters that you can use for your post, and simultaneously for your Instagram stories too.
There are plenty of filters available which you can use and which is also relatable to the post.
Instagram filters add stars to your picture making it more captivating. A study tells that 18% of all the posts use Instagram filters.
With filters available in profusion, it at times might get perplexing in deciding that on which type of picture will filter look the best? The answer is a selfie, about 25% of all the selfies have filters in the post, using the hashtag selfie.
10% of the posts are posted with the tag of #nofilter however, you might be surprised to know that these 10% posts do use an Instagram filter. Yes, it might seem strange to you but it is a fact.
Instagram filters are the best feature of Instagram. That influences people to use the Instagram app.
Here is your guide to using Instagram filters:
What are the Instagram filters?
Why you should use Instagram filters?
How to Find Filters on Instagram?
How to Add Filters on Instagram?
Which Are The Best Instagram Filters in 2021?
Which are the most admired Instagram filters list 2021?
What Are The Instagram Filters?
Most of us have always been quite keen on enhancing our pictures. If you are also one of those who look for varied options for enhancing the picture, then you should take a deep interest in knowing all about the Instagram filters. Instagram filters are used to make your posts more pleasing and attractive.
The use of Instagram filters takes your post to another level. If you are posting the best moment of your life on Instagram, the picture you post should also have the finest look and Instagram filter gives that alluring look to your picture.
The best part about Instagram filters is that you don't need any specific or professional skill neither do you need money for editing the picture.
You can use the Instagram filters and tools to edit the picture to make it more beautiful and you can do all this without incurring any cost. Each filter has its specific identity and feature which makes it unique. And you can also have custom Instagram filters for specific choices.
Why You Should Use Instagram Filters?
Saves money and time
All of us love to share pictures on Instagram, but who has time to waste on editing the picture.
If you do have time but it is not necessary that you possess the required skills for editing the picture. Hiring a professional for it is pointless and will be quite expensive.
Speaking of saving time, you can schedule Instagram posts and save all the time you want for focusing on other tasks at hand.
Create a good looking profile (collection of pictures or grid)
You can't just make one picture look attractive in your account, you need to consider your feed as a whole.
The whole profile of the company should look good and should be following a specific theme using Instagram filters.
Your Instagram bio is also a huge part of how your profile appears to your audience overall. You can go through Instagram Bio ideas to come up with the best suitable one for your brand.
Build your brand image
The filters you use should always remind your audience about you. It is necessary for you to maintain a good brand name in the market so that your motive for spreading awareness about you or your product is achieved.
How to Find Filters on Instagram?
There is an effect gallery launched by Instagram that allows you to discover more Instagram filters.
Here is how you can find them:
Go to your Instagram stories section
Swipe left to spot the first filter
Keep swiping until you reach the end of the filter series
The icon in the end allows you to discover new filters
How to Add Filters on Instagram?
Once you have uploaded the photo or video of your choice, you will have the option of editing it with filters. Here is how to do it:
Select "Next", and then choose the filter you would like to apply
If you want to adjust the filter strength or intensity, tap again on it. Select "Done" to save you changes
Choose "Next" to add a caption or location
Select "Share" to release it.
Which Are The Best Instagram Filters in 2023?
Instagram photo filters are different than the Instagram story filters. Instagram has kept this difference between the two to give more clarity of use to the users. You can also mix the filters up and use custom Instagram filters. Once you add these to your photos or videos, you can study the best & worst time to post on Instagram and publish accordingly. Here is the best Instagram filters list:
Clarendon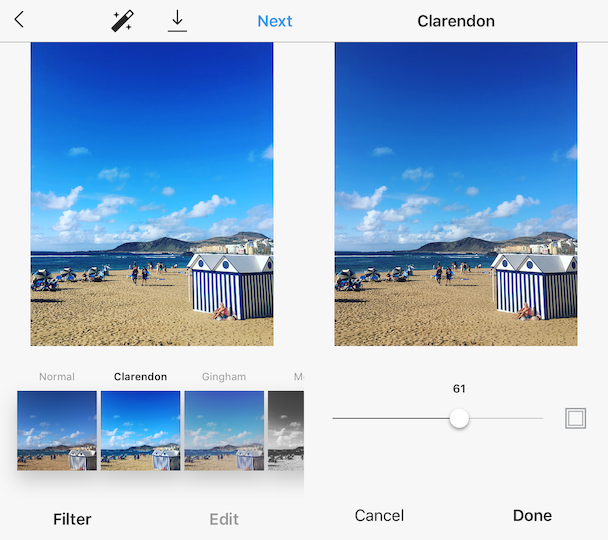 This is the best filter on Instagram and it has a high-contrast effect that is mildly oversaturated. This filter would look good on any image of yours, be it a landscape image or a portrait.
Sutro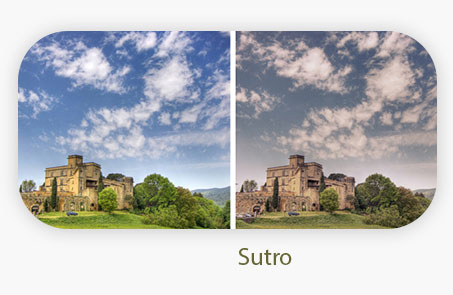 This filter will darken the edge of your picture slightly and the middle portion will be brightened. It is a good choice for moody travel pictures.
Hefe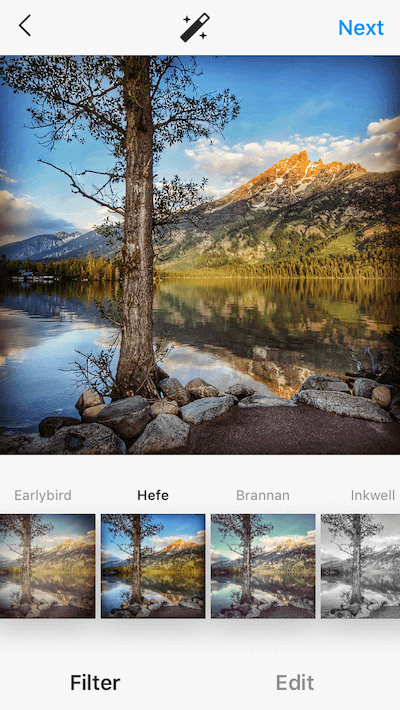 Again, one of the best Instagram filters, Hefe makes your picture clearer and more saturated with darker shadows. This filter is ideal for mountains, skyscrapers, and sun-sets.
Renegade
This stunning filter was created by a photographer. It is used to apply a lighter filter to your images.
Boho filters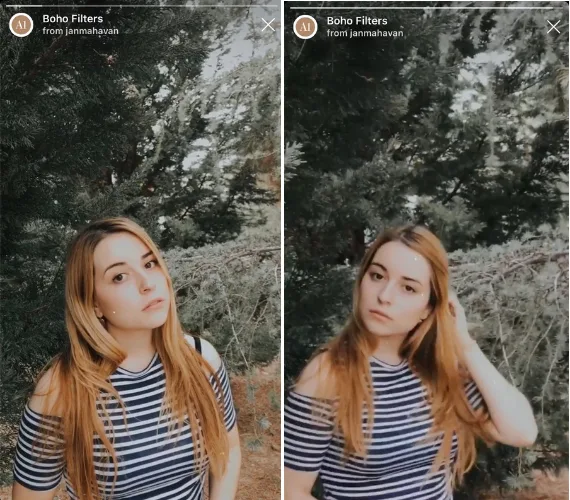 This is one of the mood Instagram filters online. You can choose amongst the multiple options as per your mood. You can adjust the mode of your picture or video as you want.
Which Are The Most Admired Instagram Filters List 2023?
A study was conducted by Canva regarding the favorite and most used Instagram filters.
Clarendon filter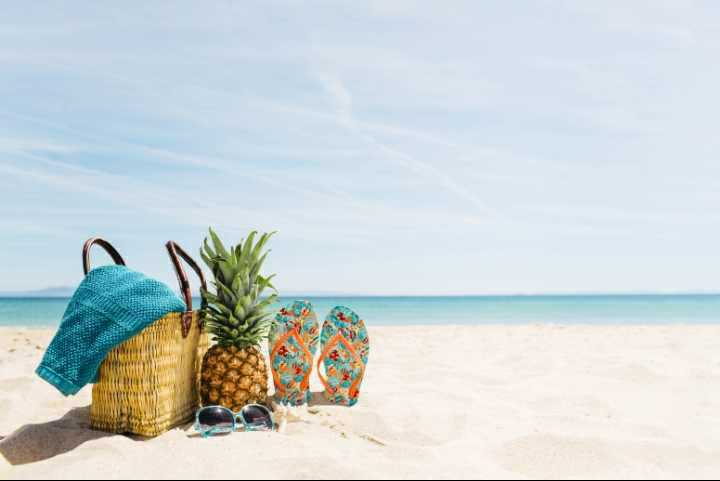 This filter tops the list, in the list of favorite filters. You might be wondering why is it the favorite filter? It's because it is an all-purpose filter. It is a filter that brightens, highlights, intensifies shadows for color that pops.
Gingham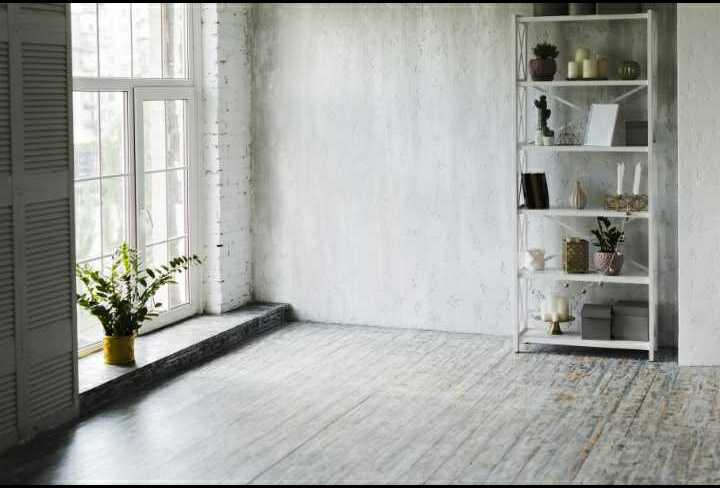 This is the second most favorite filter. It is a vintage-inspired filter bringing old-time vibe in the picture.
Juno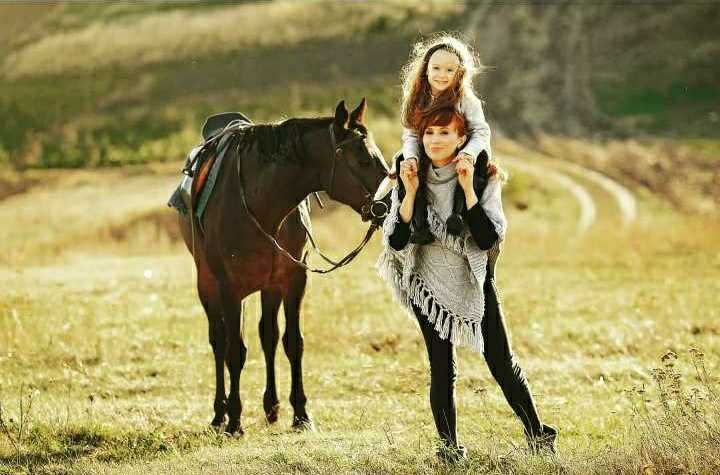 This is also the second most favorite filter on Instagram. This filter makes the picture more real and rich, no doubt this is one of the favorites. These are the most liked filters all around the world.
Which Filter to Use For What?
Nature filters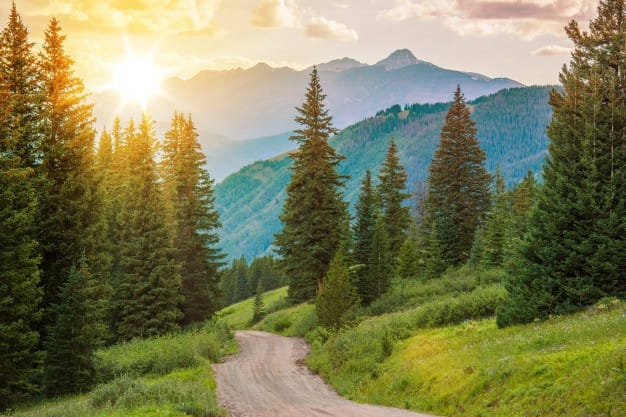 Is your business related to travel or tourism or something which is related to nature then the best filter for such businesses is Valencia.
Using filter Valencia you can get on an average 121 likes and if no filter is applied as it is a nature-related post then on an average the post is likely to get 91 likes.
You also use Brooklyn filter which can grab you 87 likes per post. Amaro is also one filter you can use which gives you 83 likes per post.
Fashion filters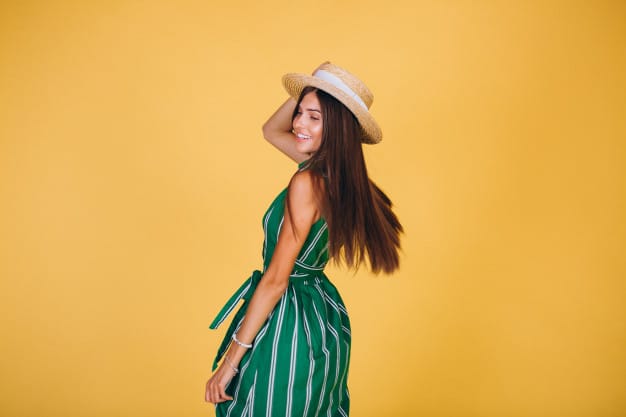 Many marketers think that just putting #fashion is enough for garnering likes but no it is not enough. Kelvin is the filter that can secure you 162 likes per post on average.
Kelvin is the best filter for fashion because it adds warmth, boosts saturation and provides aglow to the picture. Valencia comes to the second most preferred filter for fashion giving 118 likes on an average.
All the credit goes to color and exposure that gives a boost and also an essence of antiqueness is felt with this filter.
Nashville is another filter you can use to bring 116 likes per post on average. This filter shows a spirit of romance, retro suits best for fashion outfits.
Selfie filters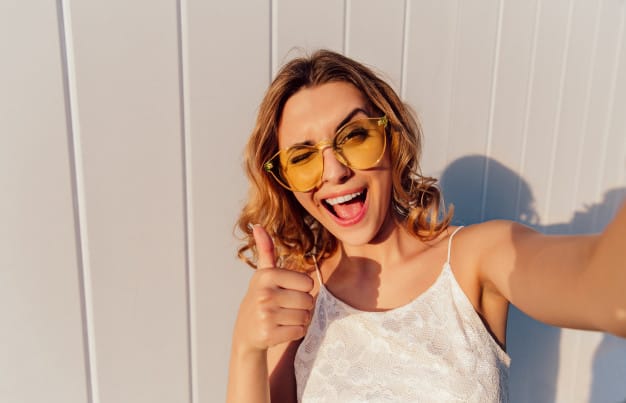 When it comes to a selfie everyone becomes very particular about all the details in the post. The only thing that matters in a selfie is the face which should look perfect no matter if the audience likes other things.
What should a normal selfie consist of? A selfie picture should primarily increase the warmth and contrast of the picture.
The filter should be such that it fine tones your face, reduce your dark circles, make your eyes pop-out and much more.
You might be shocked to know that no filter gets you more likes (78 to be precise per post) than a filtered one. Slumber comes in the second place if you want to use a filter for a selfie, 69 likes per post on an average. You can also use the Skyline filter.
Food Filters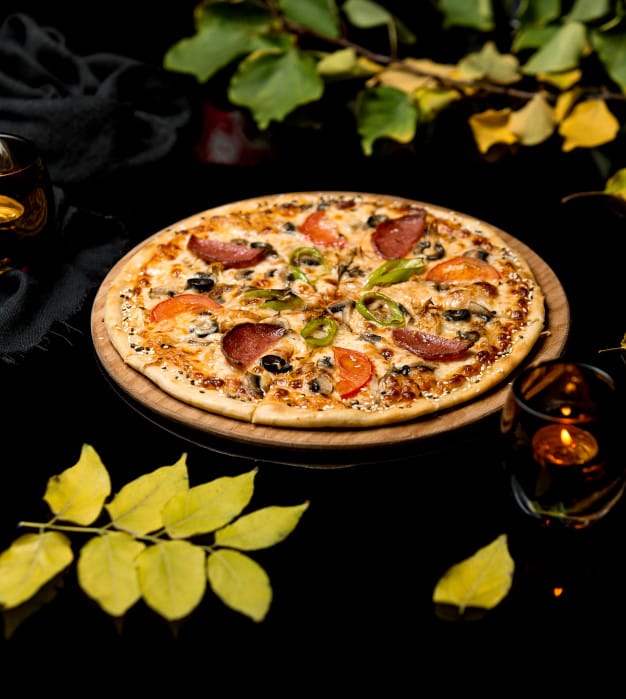 When it comes to food, the food is not tempting because of its taste but because of the way it is presented. Being a marketer for food you need to keep some things in mind before uploading the pictures on Instagram.
Skyline is the filter that may make your food seem mouthwatering. Skyline takes your picture to an unexpected level and brings 91 like per post on average with the use of #food.
Hashtags also play a significant role in getting likes.
Don't get surprised but yes No filter stands in second place for generating likes (86 likes). Perfect light and presentation is a must for all the filters. Helena can be one filter you can use, leading you to 63 likes on average.
Instagram Story Filters
Filters are not just limited to the post, Instagram filters are also available for Instagram stories. Do you still remember the time when you all went crazy for those puppy filters? Those ones were available on Snapchat.
Stories are a more personal way of connecting with people. If you think that you cannot post pictures with Snapchat filters then you are wrong.
You don't have to do much for it. You just need to click the picture on Snapchat download it and then you can share the picture on your Instagram story or post.
Instagram also has its own story filters. Instagram filters have grown from slight color effects to AR effects.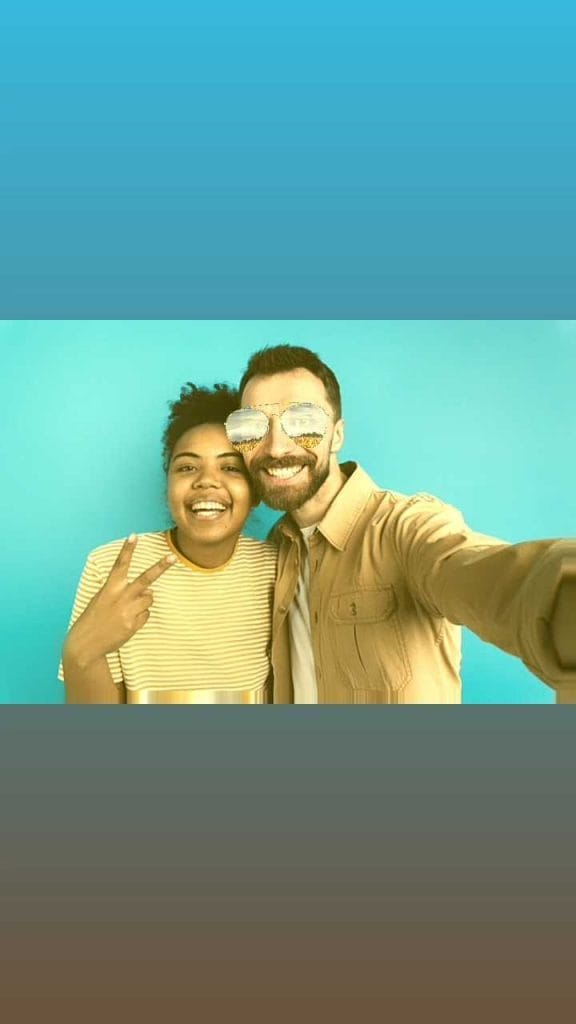 The filters for stories – like artificial aviator sunglasses, brushes for make-up that can fine-tune your skin, and cat & dog filters for which everyone is gaga about.
With the help of Facebook spark AR studio, you can make your filters, which I am sure is amazing news for you guys.
The mix of technology and creativity can lead to the next level of innovativeness. As a marketer, you can show your creativity in the way you want to.
You can attract the audience in a creative manner. The advancement of technology is beneficial only when you put it to the right use.
Is using filters hard? If this is the question arising in your mind, then the answer is no. All this is quite simple and easy.
All you need to do is just tap on the filter and then select whichever you like, and then you can share the picture with your audience.
Ready to use Filter?
I am pretty sure that after reading so much about filters, you might have come to know how significant Instagram filters & Instagram story ideas are for creating a social media presence for your business. You also might have come to know which filter to be used for what & Instagram post size can be used. All your confusion related to filters might have been resolved. But do you know, there are more ways in which you can create engaging story ideas for Instagram? Knowing how to add music to Instagram story will be the cherry on top for you & your business.
Another important aspect of acing your Instagram marketing is using a scheduling tool that has a great feature of social media bulk scheduling. They can create automated workflows and implement them flawlessly so that you have very little to worry about. A social media for NGOs uses social media scheduler to amp up engagement-building activities by constantly updating you with comments and replies.
RecurPost is the best social media scheduler if you want to manage all your social media accounts simultaneously.
RecurPost helps you create content and schedule posts in advance on multiple platforms. RecurPost allows you to schedule Facebook posts on your profiles, groups, and pages.
To share your business success stories through reels and short stories, you can schedule Instagram posts on personal and business profiles. You can schedule tweets on your Twitter account with a set of variations for repurposing the same content multiple times.
RecurPost allows you to schedule LinkedIn posts on your personal and business pages to connect with business professionals in your industry. To brand your products and services, you can schedule pins using RecurPost as a Pinterest scheduler. To target your local audience, you can schedule Google Business Profile posts with a call to action using RecurPost.
So now don't hesitate anymore! Use Instagram filters for yourself and your company, thereby enhancing your profile and taking your business a step ahead with a lot of innovation and creativity with blog post ideas. Furthermore, RecurPost is one of the best free Hootsuite alternatives and Planable alternatives, allowing you to connect with your audience more quickly.
Check out the 14-day free trial today and get ahead of your competitors.
Frequently Asked Questions
1. How to do filters on Instagram?
If you are looking to play with Instagram filters for your content, you can do so by following these steps after uploading your photo or video:
– Click on "Next", then select the filter you would like to apply
– Tap on the filter again if you want to adjust the filter's intensity. Click on Done to save the changes
– Tap Next (iPhone) or the arrow (Android) to add a caption and location.
– Tap Share (iPhone) or the tick mark (Android).
2. How to use Instagram face filters?
In order to see the initial set of eight face filters, you need to open the camera and tap on the new face icon in the bottom right corner. A series of filters will appear on the screen; you need to tap on the one that you want to try out. Take a photo or video with the filter on by using the back or front camera. Once you are done recording or clicking, simply share it where you want or save it in your gallery.
3. How do I get Instagram filters?
Instagram filters add a spark to your photos or videos. For getting them, open up the Instagram app on your phone. Then open the camera, and swipe through all the options below. If you want more filters, keep swiping left till the very end and select the magnifying glass icon. You can browse through different filters there and choose one.
4. What is the most popular filter on Instagram?
The most popular filter on Instagram would be Clarendon. It has a high-contrast effect and a slightly over-saturated look.
5. Do you get paid for making Instagram filters?
Yes, most companies have in-house designers who create filters for their brands. Other brands often collaborate with talents that specialize in making Instagram masks and filters.
6. How do you do live filters on Instagram?
Open the Instagram camera and from the bottom of your screen, you will be able to swipe through different modes. Select "Live" and tap on the record button when you are ready to get started.
7. How do I manage Instagram filters?
Swipe to the very end of the filters list and you will find the manage option. Tap on the icon and the manage filters screen will open up. You will be able to changes the settings of your filters here.
8. What are some of the best filters for Instagram?
Here are some of the best filters in Instagram or the best filters of Instagram that you might like:
– Clarendon filter
– Gingham filter
– Hefe filter
– Lark filter
– Ludwig filter
– Valencia filter
– Nashville filter
9. How do you use filter on Instagram?
To use filter on Instagram, you may follow these steps:
– Open Instagram: Launch the Instagram app.
– Camera: Tap the camera icon or swipe right.
– Select or Take Photo: Pick a pic or snap one.
– Filters: Swipe circles at bottom to choose filters.
– Apply: Tap a filter to use it.
– Adjust: Tap filter again to tweak strength.
– Capture/Share: Snap pic or share it.
– Add Extras: Include text, stickers, etc.
10. Should you use filters on Instagram?
Using filters on Instagram is a personal choice. However, filters can enhance your photos and give them a specific look or mood.
11. What are the list of filters for nature regarding post?
Here is the list of nature filters;
– Valencia filter
– Juniper filter
– Gingham filter
– Lark filter
– Clarendon filter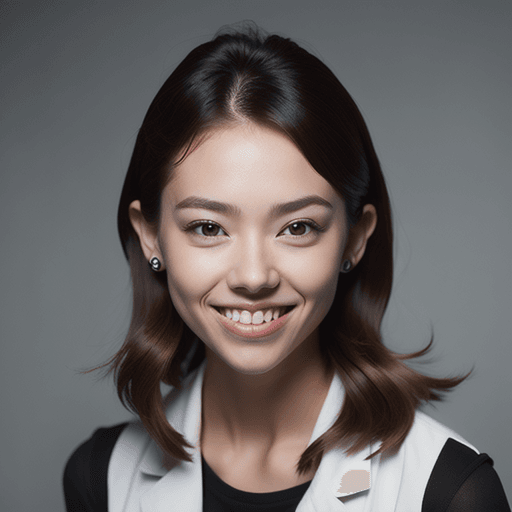 Debbie Moran is a Digital marketing strategist with 5+ years of experience producing advertising for brands and helping leaders showcase their brand to the correct audience. She has been a part of RecurPost since 2019 and handles all the activities required to grow our brand's online presence.