If you're looking for a way to take your blog to the next level, you might want to consider using Pinterest. Yes, you heard us right – Pinterest isn't just for finding cute DIY ideas or drooling over food photos. It's also a powerful tool for promoting your blog and reaching a wider audience. But, we get it – using Pinterest for blogging can be overwhelming.
There are so many boards, pins, and algorithms to navigate. Thus, in this blog post, we'll guide you through everything you need to know about using Pinterest to promote your blog effectively.
From setting up your Pinterest account to creating engaging pins and developing a content strategy to scheduling pins and automating your account using a social media scheduler, we'll share our best tips and practices for how to use Pinterest for blogging.
Let's begin with understanding why Pinterest is a popular platform for bloggers as well as businesses.
Table of Contents for How to Use Pinterest for Blogging
Why Should You Use Pinterest for Blogging?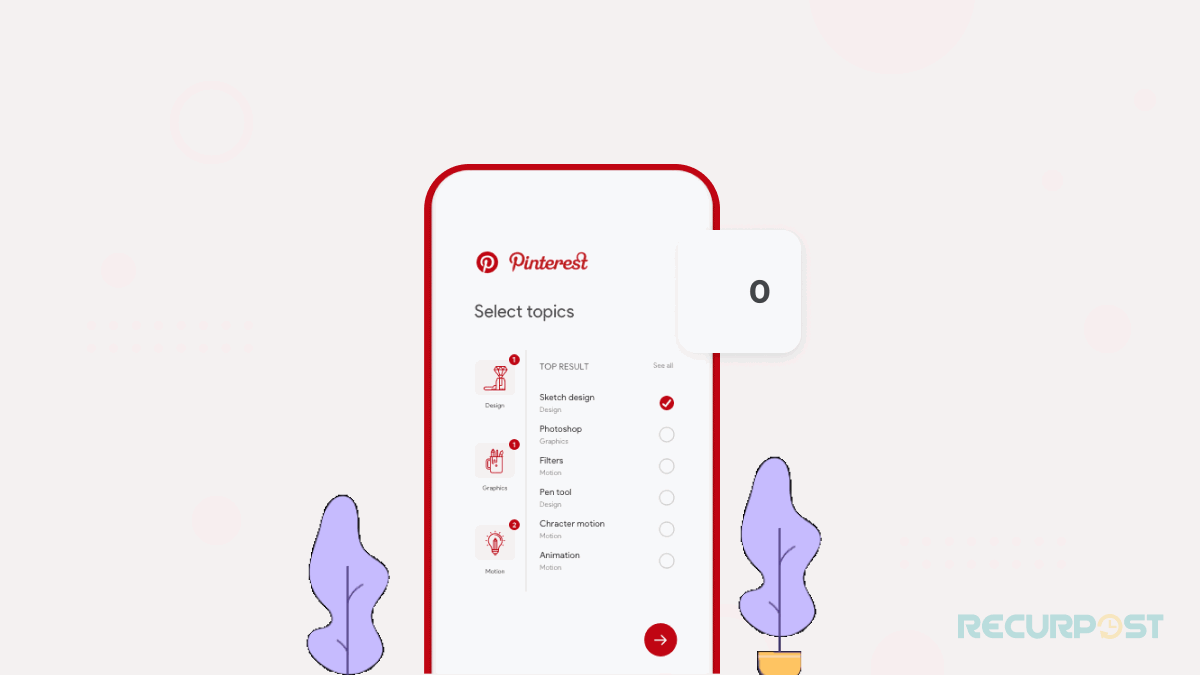 The short answer is: because it's an incredible way to drive traffic to your blog and grow your audience.
Pinterest is a visual search engine, which means that users come to the platform looking for inspiration and ideas. If you create eye-catching pins that lead back to your blog, you have the potential to reach a massive audience who are actively looking for the type of content you create.
But, the benefits don't stop there. Here are a few more reasons why running a Pinterest blog is an amazing tool for bloggers and businesses:
Pinterest is evergreen: Unlike social media platforms where posts get buried quickly, Pinterest pins can continue to be repinned and discovered for months or even years after they're originally posted. This means that your content has a longer lifespan and can continue to drive traffic to your blog long after you hit publish.
Pinterest drives high-quality traffic: Because Pinterest users are actively searching for ideas and inspiration, they're more likely to engage with your content and take action on your blog. In fact, research shows that Pinterest users are more likely to convert into customers than users on other social media platforms. The key is simply to remain consistent with your efforts. Scheduling pins in advance is a great strategy to ensure that your boards are always active.
Pinterest can help you grow your email list: By creating lead magnets (such as freebies or opt-in incentives) and promoting them on Pinterest, you can grow your email list and nurture your audience even further.
So, let's dive into how to start using Pinterest for bloggers.
Setting up a Pinterest Account for Blogging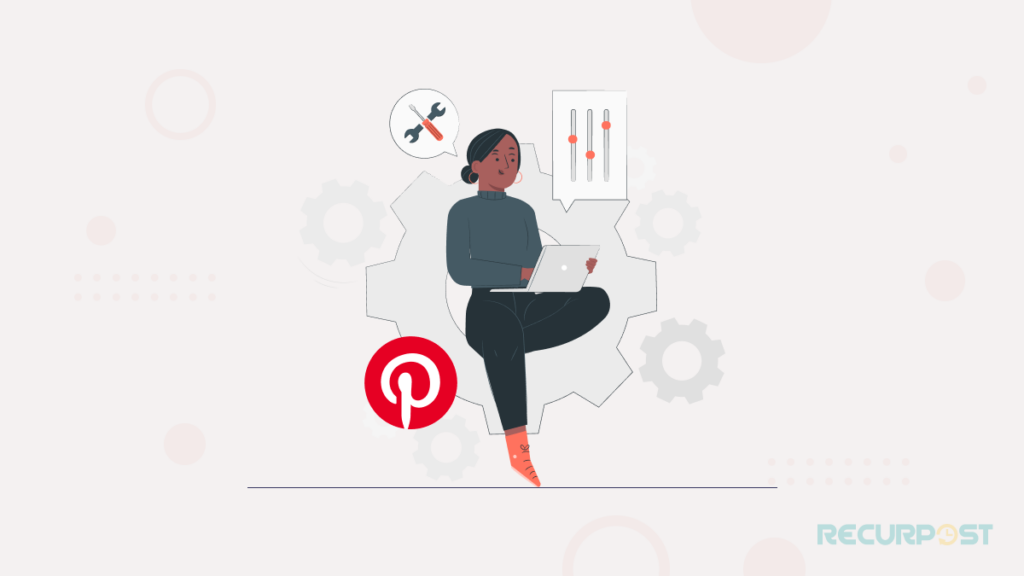 Step-by-Step Guide to Creating a Pinterest Account:
Go to Pinterest.com and click "Sign up".
Enter your email address and create a password.
Choose your language, location, and gender.
Choose the topics you're interested in to personalize your feed.
Follow some accounts to get started.
Congratulations, you now have a Pinterest account! But, to really use Pinterest effectively for your blog, you should set up a business account. You can always keep your Pinterest pins private until you decide to move to a business account.
Best Practices for Setting Up a Business Account: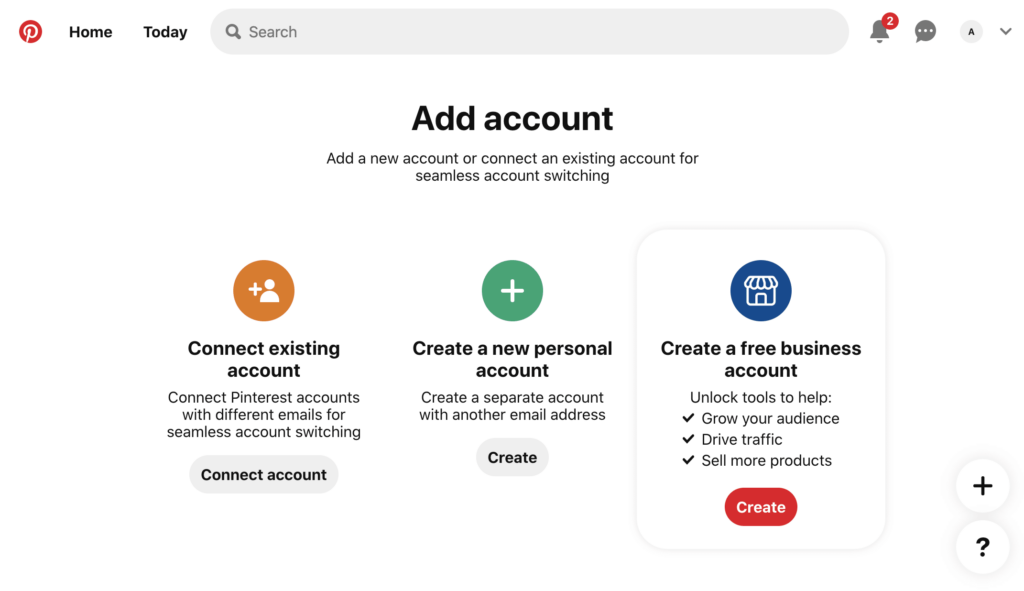 Verify your website: Verifying your website on Pinterest shows that you're a legitimate business and gives you access to Pinterest Analytics.
Fill out your profile completely: Make sure to include a clear profile picture, a brief description of your blog, and a link to your website.
Choose a relevant username: Ideally, your username should be your blog name or something closely related to it.
Create boards that align with your blog's niche: This will help attract the right audience to your profile and make it easier for users to discover your content.
Tips for Optimizing Pinterest for Blogging:
Use keywords in your profile description and board titles: This will help your profile show up in relevant search results.
Use high-quality images: Pinterest is a visual platform, so make sure your profile picture and board covers are eye-catching and on-brand.
Organize your boards strategically: Put your most important boards at the top of your profile and group related boards together.
Use rich pins: Rich pins provide additional information about your blog posts, such as author, title, and description, and make your pins more informative and shareable.
Optimizing Pinterest Boards and Profiles for Maximum Exposure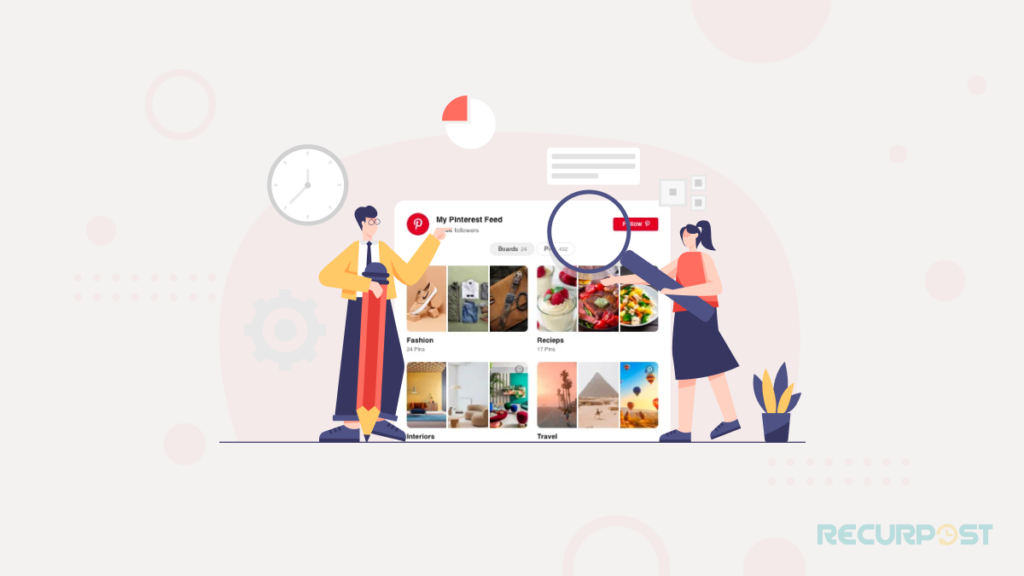 Overview of Pinterest SEO:
Pinterest SEO, or search engine optimization, is the practice of optimizing your Pinterest profile, boards, and pins to show up higher in search results, which ultimately improves your social media positioning. Creating a Pinterest blog strategy according to it is important because it increases the chances of users discovering and engaging with your content.
Best Practices for Naming Boards and Optimizing Descriptions:
Use relevant keywords: Just like with your profile description, using relevant keywords in your board names and descriptions will make it easier for users to discover your content through search.
Keep board names simple and clear: While using Pinterest for blogging, avoid using puns or clever names that may be confusing to users. Your board names should clearly communicate what type of content can be found on that board.
Optimize board descriptions: Use the description section to provide more context about the content on the board and include relevant keywords.
Organize boards in a logical way: Organize your boards in a way that makes sense for your blog's niche and the types of content you share.
Tips for Creating Visually Appealing Board Covers:
Use consistent branding: Use consistent colors, fonts, and imagery to create a cohesive and on-brand look for your boards.
Choose high-quality images: It's essential to use images that are eye-catching, relevant to your brand, and well-composed.
Use text overlays sparingly: If you choose to add text to your board cover images, make sure it's easy to read and doesn't distract from the main image.
Update board covers regularly: Updating your board covers periodically can keep your profile looking fresh and up-to-date.
Creating Engaging Pinterest Pins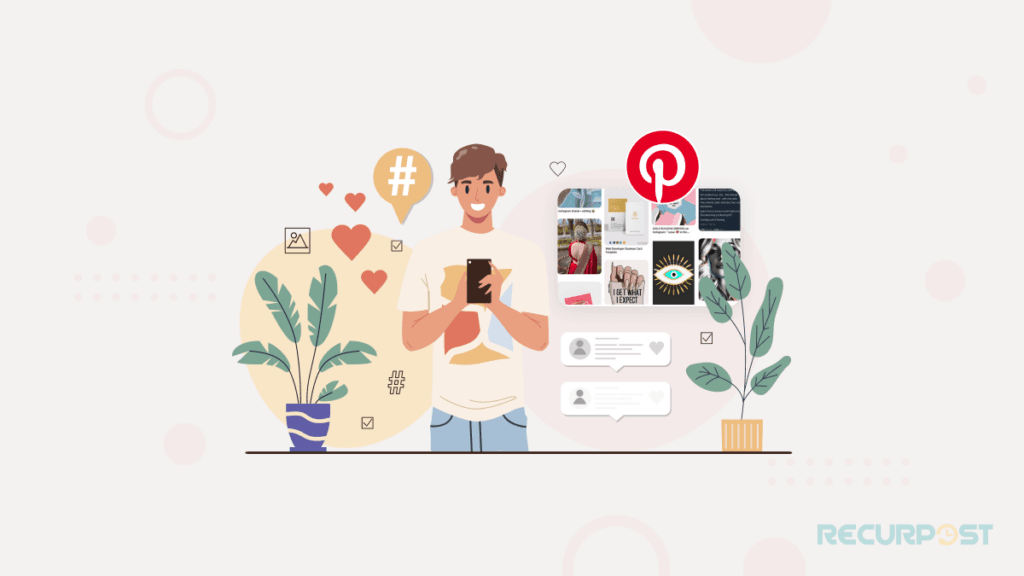 Overview of Pinterest Pins and their Importance:
Pinterest pins are the visual content that users save, share, and engage with on the platform. Pins are the primary way that content is discovered and shared on Pinterest, making them a critical aspect of any Pinterest strategy. The more engaging and visually appealing your pins are, the more likely they are to be saved, shared, and clicked on by users.
Best Practices for Creating Visually Appealing Pins:
Use high-quality images: Make sure your images are clear, well-lit, and visually appealing.
Use eye-catching graphics: Adding graphics or text overlays to your images can make them stand out in a sea of pins.
Choose the right dimensions: Pinterest recommends using a 2:3 aspect ratio for pins (for example, 1000 pixels wide by 1500 pixels tall).
Use consistent branding: To establish a cohesive and recognizable brand identity, it's essential to maintain consistency in your use of colors, fonts, and imagery. By doing so, you'll create a unified look and feel across all your marketing materials, which will make your brand easily recognizable and memorable to your audience.
Tips for Writing Effective Pin Descriptions:
Use relevant keywords: Include relevant keywords in your pin descriptions to improve the chances of your pins showing up in search results.
Be descriptive: Use the pin description to provide additional context and information about your content.
Keep it concise: Pins with shorter descriptions tend to perform better. Keep your descriptions concise and to the point.
Explanation of Rich Pins and How to Use Them:
Rich Pins are a type of Pinterest Pin that includes additional information beyond the standard Pin. There are several types of Rich Pins, including product pins, recipe pins, and article pins. By adding extra information to your pins, Rich Pins can make your content more engaging and informative for users.
To use Rich Pins, you'll need to add some additional code to your website. Once you've set up Rich Pins, any new pins created from your website will automatically include the extra information. Rich Pins can be a powerful tool for driving engagement and providing additional context for your content on Pinterest.
Developing a Pinterest Content Strategy for Blogging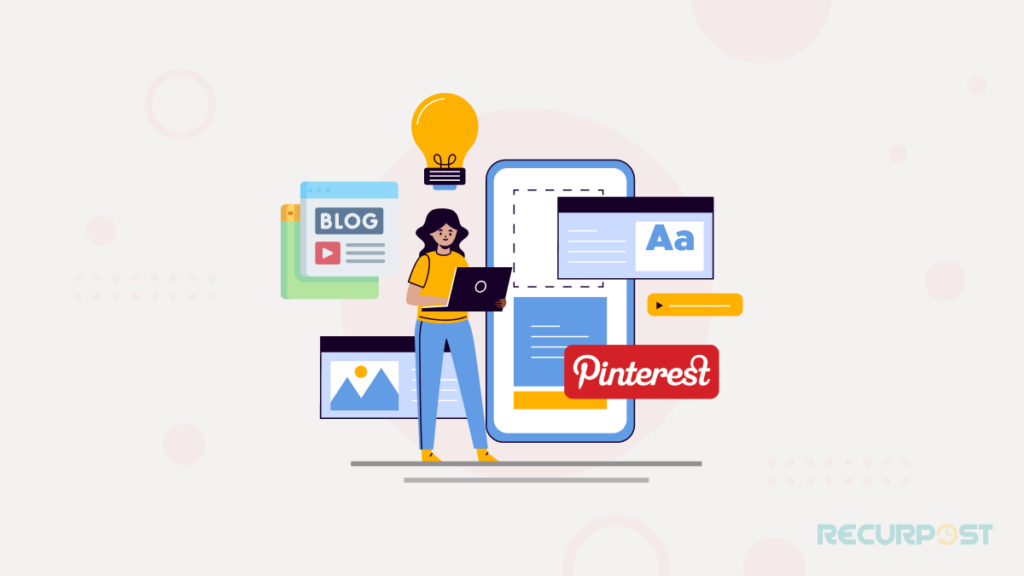 The importance of a content strategy
A content strategy is essential for any successful Pinterest marketing campaign. It involves planning and creating content that aligns with your overall business objectives and resonates with your target audience. A well-defined content strategy can help you increase engagement, drive Pinterest traffic to your blog, and ultimately grow your audience on Pinterest.
Best practices for creating a Pinterest content calendar
Determine your goals: Set specific, measurable goals for your Pinterest content strategy, such as increasing website traffic or generating leads.
Identify your target audience: Understand your target audience and what types of content they are interested in.
Create a content calendar: Plan out your content in advance, including the topics you'll cover, the types of content you'll create, and the frequency of your posts. Using RecurPost, you can create a content calendar and schedule in batches using the social media bulk scheduling feature.
Use a mix of content types: Experiment with different types of content, such as blog posts, infographics, and videos, to see what works best for your audience.
Pinterest blogging tips for selecting the right content to pin
Focus on quality over quantity: Rather than pinning as much content as possible, focus on high-quality content that will resonate with your audience.
Repurpose content: Consider repurposing your blog content into pins to drive more traffic to your blog.
Share others' content: Share content from other creators in your niche to build relationships and increase engagement.
Ideas for creating fresh and engaging content
Create how-to guides: Share step-by-step guides on topics related to your niche.
Share success stories: Share success stories of customers or clients to showcase the value of your products or services.
Create infographics: Create visually appealing infographics to share information in a visually engaging way.
Share behind-the-scenes content: Share behind-the-scenes content to give users a glimpse into your business or blog.
Utilizing Pinterest Analytics to Measure Success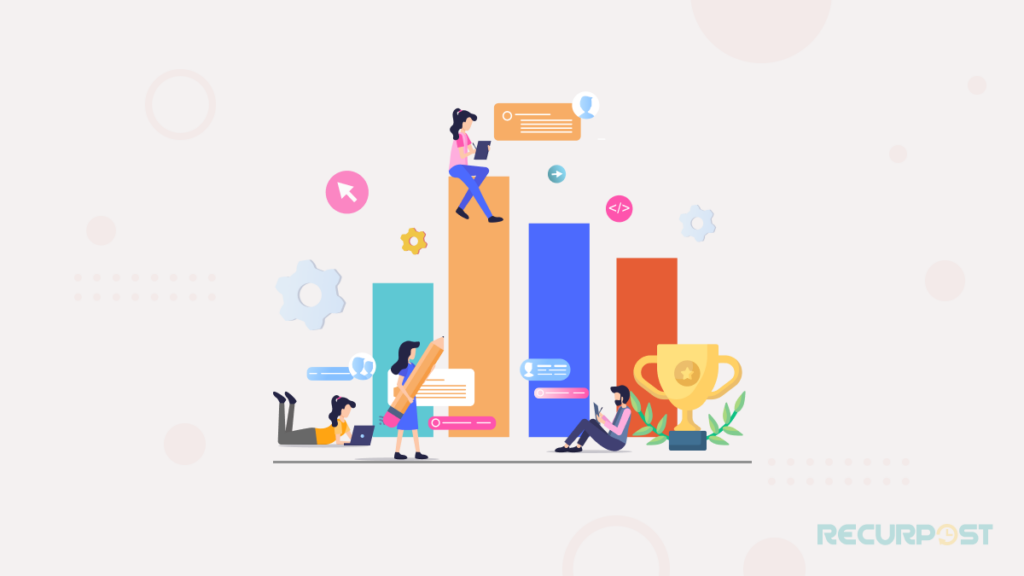 Pinterest Analytics is a free tool that can help you understand how your content is performing on the platform. Here's what you need to know about using Pinterest Analytics to measure success:
Overview of Pinterest Analytics
Pinterest Analytics is available to anyone with a Pinterest business account.
The tool provides detailed data on how your pins and boards are performing, including metrics like impressions, saves, clicks, and engagement rates.
You can use this data to optimize your content for better results and adjust your Pinterest strategy accordingly.
Explanation of key metrics and how to track them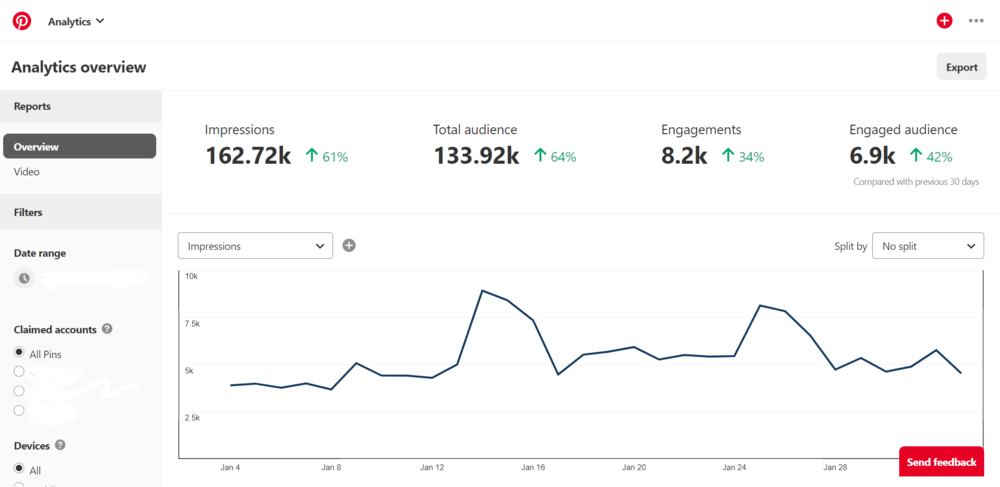 Impressions: the number of times your pins were displayed to users on Pinterest.
Saves: the number of times users saved your pins to their own boards.
Clicks: the number of clicks your pins received.
Engagement rate: the percentage of users who engaged with your pins (e.g., by saving or clicking them) out of the total number of impressions.
You can track these metrics using the analytics dashboard in your Pinterest account.
Tips for analyzing data and adjusting strategy accordingly
Regularly monitor your Pinterest Analytics to identify patterns and trends in your data.
Identify which pins and boards are performing well, and replicate their success with similar content.
Look for areas of opportunity where you can improve your strategy, such as optimizing board descriptions or experimenting with new content formats.
Use the insights gained from Pinterest Analytics to inform your overall content strategy and make data-driven decisions for your blog.
How to stay consistent on Pinterest by using RecurPost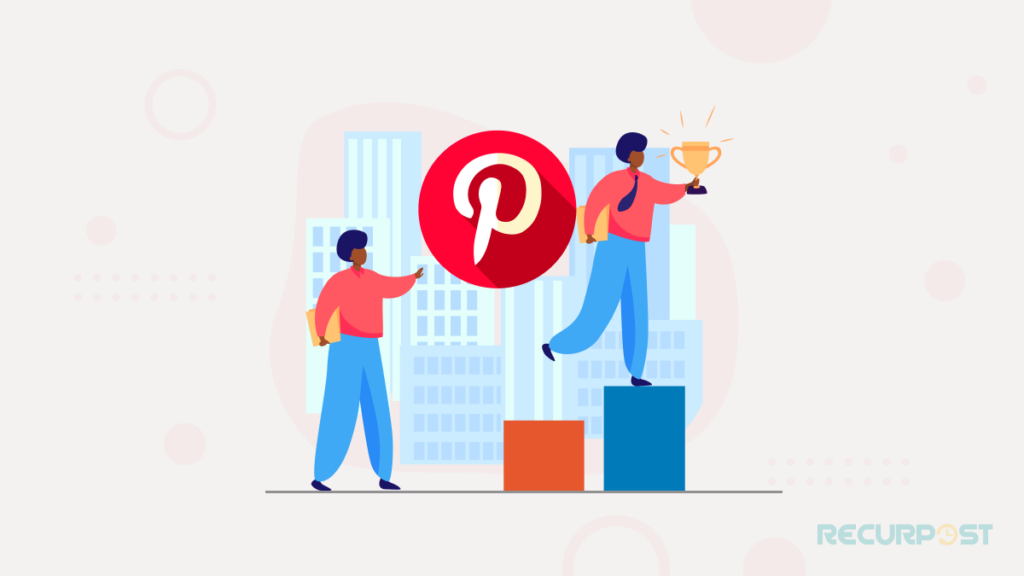 One of the biggest challenges of using Pinterest as a blogging platform is staying consistent. To make sure that you're regularly pinning new content, you can use a tool like RecurPost to automate your Pinterest posts and keep a consistent schedule.
RecurPost is a social media management tool that allows you to schedule your pins and create recurring schedules, so you don't have to worry about manually pinning your content every day.
Here are some steps to using RecurPost to stay consistent on Pinterest:
Sign up for RecurPost and connect your Pinterest account to the platform.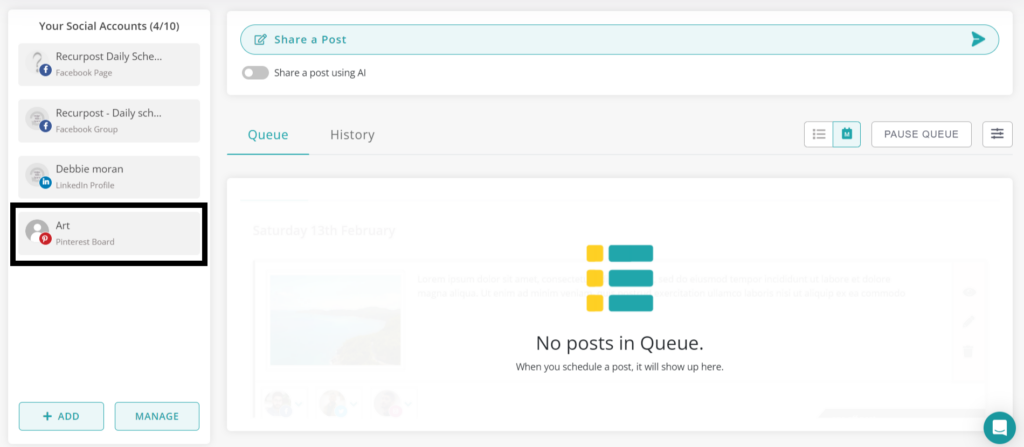 Create a new content library in RecurPost, where you can add all of your blog posts and other content that you want to share on Pinterest.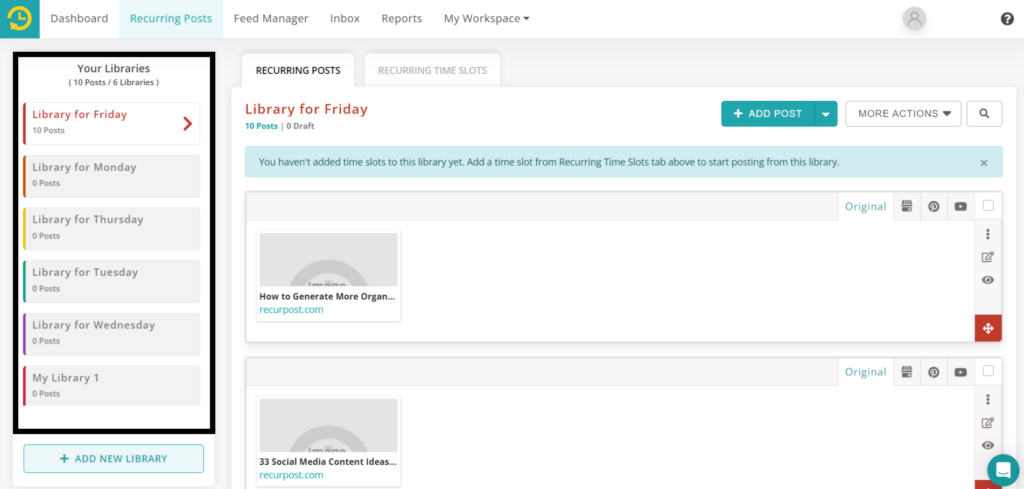 Schedule pins using RecurPost's scheduling tool. You can choose the boards you want to post to, set the frequency of your pins, and add captions and hashtags.
You can use the in-built Canva integration to create and schedule pins directly from RecurPost.
When you're out of content ideas, RecurPost's AI assistant will help you come up with post ideas as well as captions for your pins!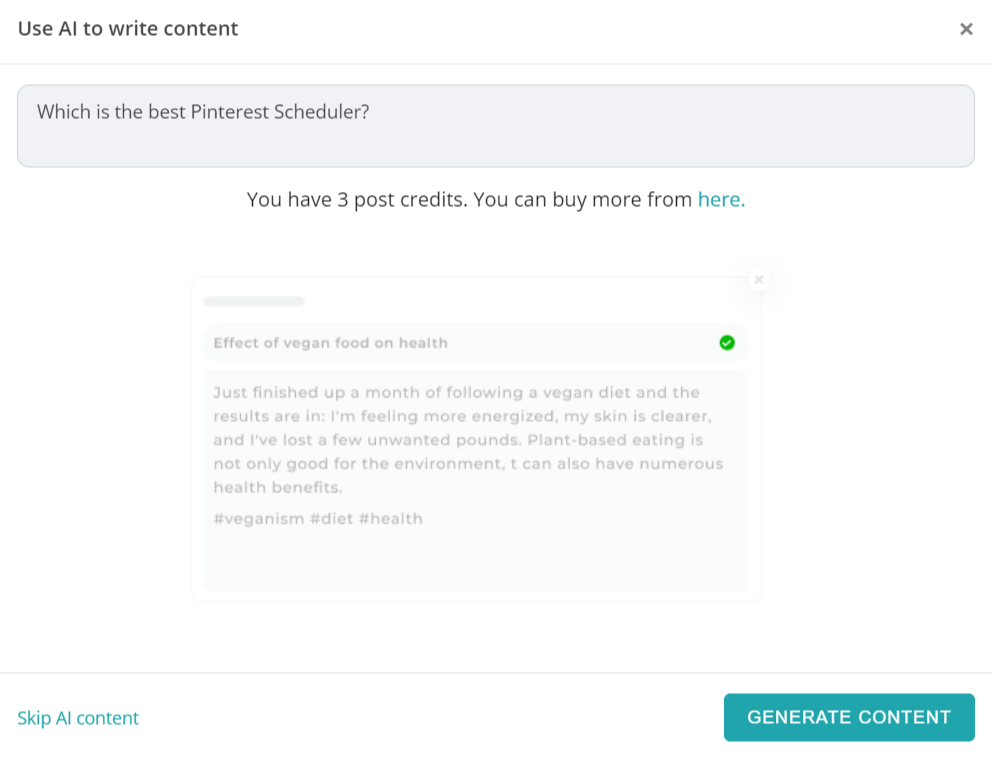 Monitor your Pinterest analytics to see how your pins are performing and adjust your strategy as necessary.
By using RecurPost to automate your Pinterest posts, you can focus on creating great content and engaging with your audience, while still maintaining a consistent presence on the platform. This can help you build a loyal following on Pinterest and drive traffic to your blog over time.
Other Platforms Supported by RecurPost
Did you know that RecurPost is a versatile social media management tool that goes beyond Pinterest? With RecurPost, you can easily manage various social media accounts such as Facebook, Instagram, LinkedIn, Twitter, and even Google My Business listings.
You can schedule Facebook posts on your profiles, pages, and groups that you manage. You can schedule Instagram posts and reels on personal, business, and creator accounts.
Plus, you can also plan ahead and schedule LinkedIn posts for both personal profiles and company pages.
Are you an avid Twitter user? With RecurPost, you can schedule tweets to keep your account active with fresh updates. And if you have a local business, you can take advantage of RecurPost's ability to schedule Google My Business posts to post with a call-to-action and attract more visitors to your website or in-store.
If you're a YouTuber, RecurPost has a fantastic feature that allows you to schedule YouTube videos and shorts for your channel. You can choose to keep your videos public, private, or unlisted. You can even upload custom thumbnails to enhance your channel's aesthetics. With RecurPost, managing your social media accounts has never been easier!
Best Practices for Using Pinterest to Promote a Blog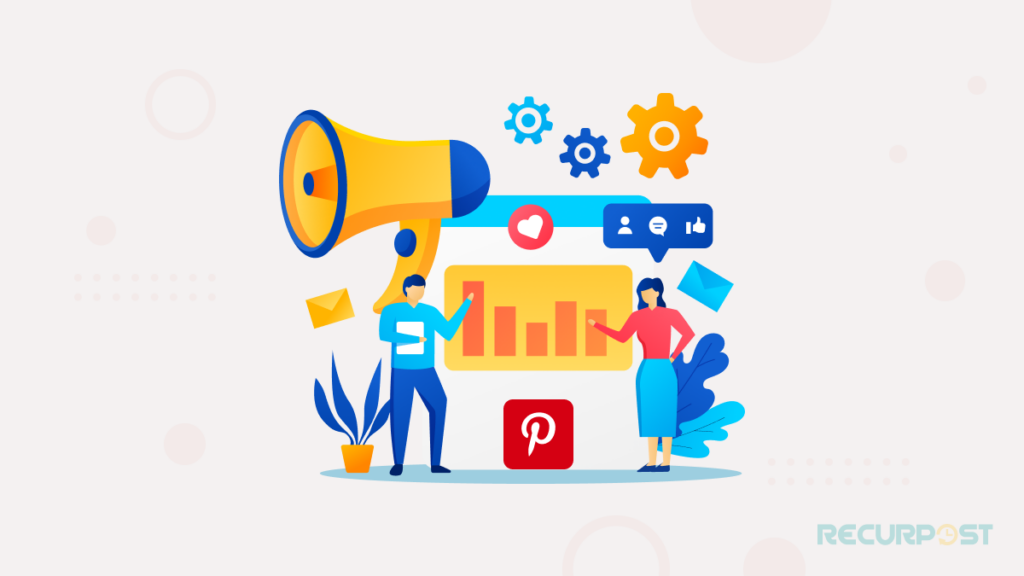 Overview of common mistakes and how to avoid them
One common mistake bloggers make on Pinterest is treating it like a personal social media account, rather than a marketing tool. This can lead to low engagement and ineffective promotion. Avoid this mistake by using Pinterest with a business mindset. Focus on creating content that appeals to your target audience.
Another mistake is not optimizing your profile and boards for search engines. Without using keywords and descriptions that match what people are searching for, your content may not be found. Make sure to conduct keyword research and include relevant keywords in your profile and board descriptions.
Lastly, not being consistent with your content can negatively impact your Pinterest performance. Make sure to regularly schedule pins and engage with your followers to keep your account active and relevant.
Tips for promoting a blog through group boards and collaborations
One of the best ways to get more exposure for your blog on Pinterest is by joining group boards and collaborating with bloggers. Group boards are boards that multiple users can pin to.T hey can be a great way to get your content in front of a larger audience.
To find group boards in your niche, use a tool like PinGroupie. Or reach out to other bloggers in your niche and ask to join their group boards. When you're pinning to group boards, make sure you follow the board's rules and pin high-quality, relevant content.
Collaborating with other bloggers can also be a great way to get more exposure for your blog on Pinterest. Consider teaming up with other bloggers to create a group board or participate in a collaborative project or challenge.
Explanation of Pinterest advertising and how to use it effectively
Pinterest advertising can help you reach a larger audience and drive more traffic to your blog. With Pinterest Ads, you can create Promoted Pins that appear in users' feeds or search results.
To use Pinterest Ads effectively, make sure to target the right audience with relevant keywords and interests. Also, make sure to create visually appealing and engaging Promoted Pins that entice users to click through to your blog.
Monitor your ad performance regularly and adjust your strategy as needed to get the best results.
Final Thoughts
Remember that Pinterest is a long-term game, and it takes time to build an engaged audience. With persistence, creativity, and the right strategy, you can use Pinterest to drive traffic to your blog, increase engagement, and ultimately grow your business.
We hope this guide has been helpful and has provided you with valuable insights and practical advice to get started with Pinterest for blogging. Don't hesitate to experiment, try out new things, and most importantly, have fun with it!
Don't miss out on the opportunity to explore RecurPost's pricing and take advantage of the free trial to witness firsthand how it can help you establish a consistent presence on Pinterest and other prominent social media platforms.
By signing up for the free trial, you'll have access to all of RecurPost's features. It will allow you to determine if it's the right fit for your social media management needs. So, take the first step towards building a strong social media presence and sign up for RecurPost's 14-day free trial today!
Happy pinning!
Frequently Asked Questions
1. How to use Pinterest for your blog?
Use Pinterest to drive traffic to your blog by creating visually appealing pins, optimizing your profile, and joining group boards related to your niche.
2. Is it good to use Pinterest for blogging?
Yes, Pinterest can be an effective platform for bloggers to drive traffic to their websites and increase their audience reach.
3. How to schedule pins in advance?
To schedule pins in advance, you can utilize a tool like RecurPost. It enables you to create a content calendar and streamline your Pinterest presence.
4. How do I become a Pinterest blogger?
To become a Pinterest blogger, create a blog with high-quality and engaging content, set up a Pinterest account, optimize your profile, create visually appealing pins, and actively engage with the Pinterest community.
5. What app can I use to schedule Pinterest?
You can use a social media management tool like RecurPost to schedule your Pinterest pins with ease.
6. What are some good Pinterest blog ideas?
Pinterest blog ideas include DIY and craft tutorials, food and recipe ideas, fashion and beauty tips, travel and adventure stories, home décor and interior design, health and fitness tips, and parenting and family advice. The key is to find your niche and create content that resonates with your audience.
7. How do I start posting on Pinterest?
To start posting on Pinterest, create an account, set up your profile, and create boards. Then you can start pinning images and videos that align with your interests or business.
8. How to create a Pinterest blog post?
To create a Pinterest blog post, choose a topic and create visually appealing graphics with engaging descriptions and keywords that are relevant to your target audience.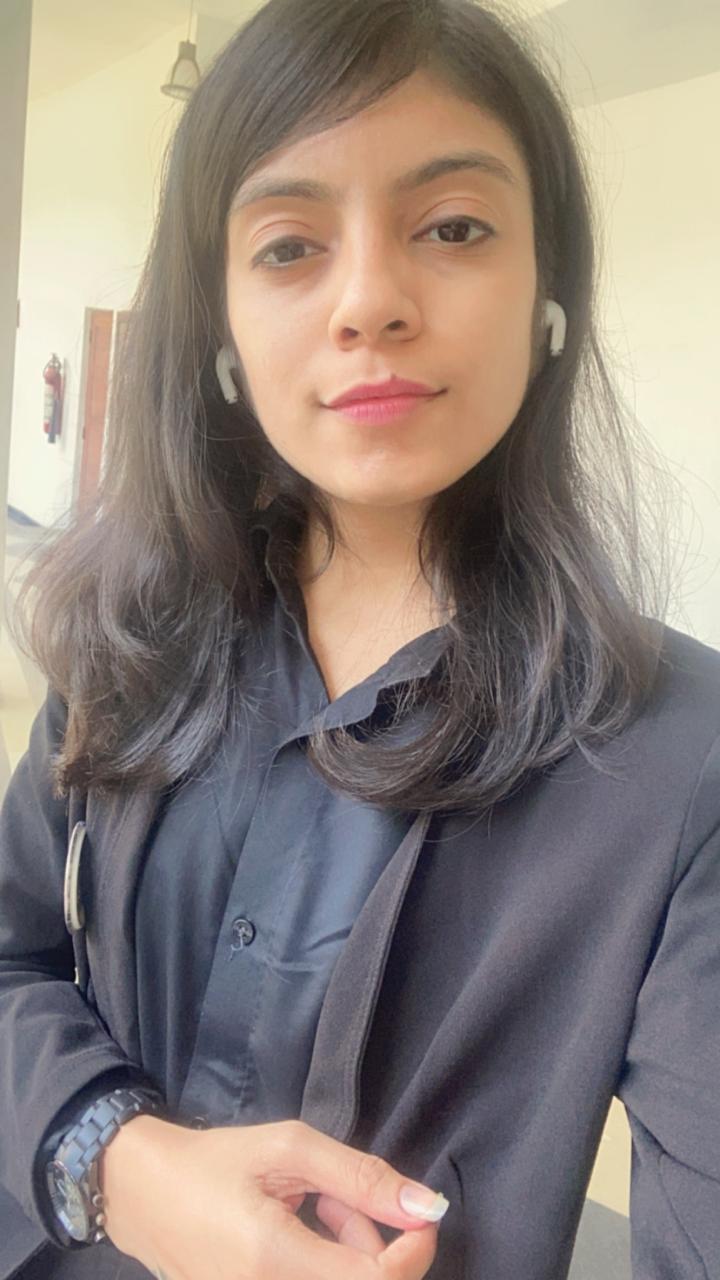 Amaiya Rathi is a Senior Content Writer at RecurPost. She helps RecurPost communicate with their readers in their own language. Whether it is the web copy, social media posts or blogs, Amaiya has worked on all aspects of copywriting. You can reach out to her at [email protected].