How many of us have used Pinterest images to plan our parties, vacations, or even horse decor? We guess a good number of hands would raise up here. It is reasonably easy to just open the app and look up ideas in Pinterest images for every topic of interest that you might have. This platform is heavy on visuals and it manages to attract a huge number of users based just on that. In fact, there are 459 million monthly active users on this platform.
It only makes sense for businesses to use Pinterest for marketing their products/services. As a business owner, you would want all your tasks to be executed smoothly and promptly. When it comes to Pinterest marketing, you can use a social media scheduler that is also a great Pinterest scheduler for carrying out all the social media marketing tasks. Trust our word on this, you will save countless hours by appointing a tool.
One must also know that with such a huge pool of ideas and content, it is very hard to stand out. There are numerous creative Pinterest images and each one has something unique to offer. To be able to stand out from the crowded pictures, your business will have to employ ways to make your images highly appealing and optimize them for getting click-throughs.
Your Guide on How to Create Pinterest Images:
Why Are Pinterest Images Important For Your Social Media Strategy?
Tips to Create High Performing Pinterest Images
How RecurPost Can Help You Drive Traffic From Pinterest Images
Why Are Pinterest Images Important For Your Social Media Strategy?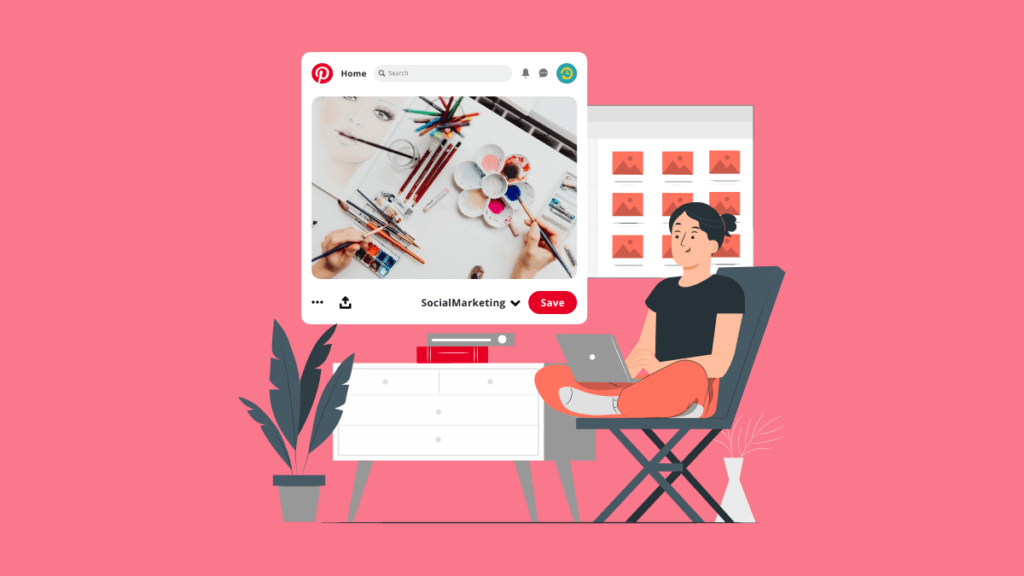 As we mentioned before, there are over 450 million users on Pinterest worldwide. Most peoples out there use Pinterest as social media for Photographers. If you are an entrepreneur, blogger, or small business owner, you have a tremendous opportunity to make a mark for yourself. By utilizing the potential of Pinterest in terms of traffic and engagement, you can grow your business, further your reputation, and build a loyal community of followers for your brand.
It can be said that Pinterest is a high-potential platform for B2C and B2B businesses. Regarding statistics, 90% of active weekly pinners use this platform to inspire their purchases. 85% of those have taken action and actually purchased items based on pins they have seen. Consumers are increasingly using Pinterest for searching topics, solutions, and ideas to inspire their thought processes.
As a business owner, you must learn how to use Pinterest to get leads for sales because, let's face it, even though Pinterest seems like an easy and friendly platform to be on, it is difficult to make your mark on it. Since it is a visual-heavy domain, your brand will have to come up with highly creative ways to make Pinterest images that would stand out. Playing your cards right here is crucial because you might just hit the bull's eye with one of your pins.
Tips to Create High Performing Pinterest Images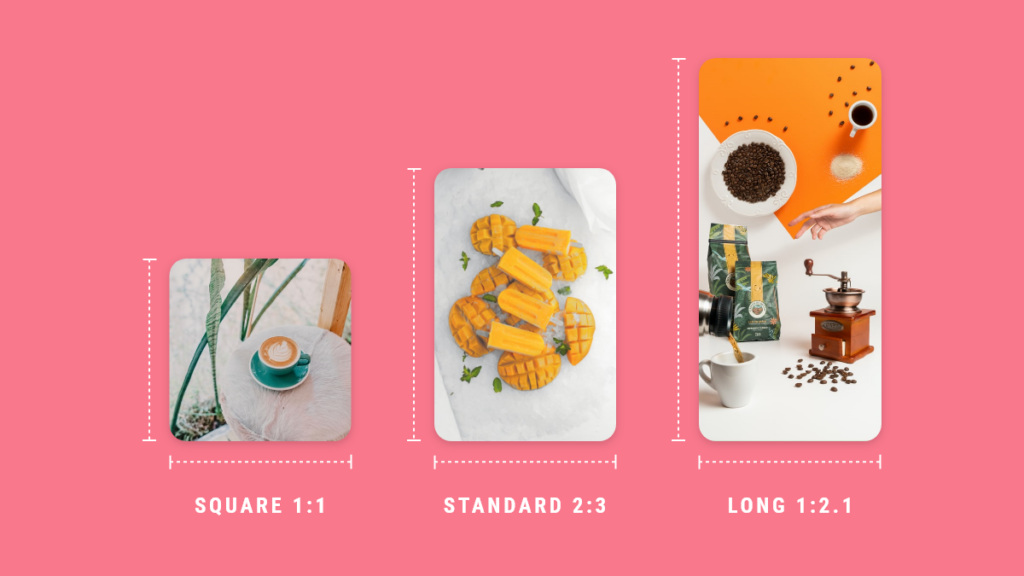 Now that we know how does Pinterest work & how important it is to have the best Pinterest images involved in your Pinterest marketing strategy, it is time to learn about ways in which you can create images that have the potential to hold the attention of users and drive them to take action. Here are tips to create highly pinnable images:
1. Get The Size Basics Right
If you have observed the Pinterest feeds, you might have realized that the images that are long and tall take up the most attention span as compared to the rest. The optimal Pinterest image size is 1000 x 1500 pixels with an aspect ratio of 2:3. You can use Canva's Pinterest templates that are 735 pixels x 1102 pixels, although these are not the recommended size. Pick the best graphic for your pin and add your branding and website on it. Along with that, you can add 100 to 200 words of text to describe your pin and add a link to your blog or website.
2. Make Your Pins Optimized For Search
It is important that you make your pins appropriate for ranking in the search along with getting the graphics right. When you do this, you increase the chances of your brand getting spotted when users search for key terms related to your posts. Also learn how to post on Pinterest for making your pins go viral. For optimizing the images for search, here are the tips you need to follow:
Name the file with appropriate keywords.
Add a good description – This step should never be missed because when you add accurate descriptions, your business will come off as professional and authoritative. Add the necessary keywords to it along with your brand name and make sure that the important part comes in the beginning.
Pick the right title with a relevant keyword that fits naturally
Add a URL linking to your website or blog
Do not forget your board names. Try adding focus keywords to them and descriptions of individual boards.
3. Include a Call-to-Action
Simply creating great content will not do much for your business if the users don't know what to do with it. This is where calls to action come into the picture. In order to lead users straight to your website or another landing page, you need to tell them exactly what to do. For this, you can add a strategic call-to-action in your image description or on the image itself. These texts should be short, simple, and catchy.
4. Stay Focused on The Design Elements
Since you will be competing on a platform that is frequented by people who have a knack for good aesthetics, you will have to focus on design. A lot of innovators, creatives, designers and dreamers visit Pinterest feeds for content inspiration. If you want to capture their attention, your images need to shine through. For doing that you can follow these simple tips:
Make the image text easy to read – The text that you put on your image should be easy to read and straightforward. It should grab and hold the attention of your users.
Use good quality photos or professional stock photos – In case you do not have your own photos and also don't want to hire a professional photographer for clicking pictures, you can use websites like Pixabay for sourcing professional stock photos. You can also use AI-enhanced images to ensure they are of the highest quality.
Make use of design tools to create pins – You don't have to worry about creating a good design even if you are not a professional. There are many online platforms that will help you create quality branded images like Canva or Visme. You can also use Photoshop or Lightroom to edit your photos.
5. Make it a Point to Brand Your Images
If you miss out on branding your images, the pinners or users will not be able to tell your images apart from the others. They need to know that those fabulous pictures are associated with your brand.
You can brand your images by using your company logo or watermark, company colors, fonts, and graphic style. This can create a cohesive or coordinated look. The mission and values of your brand should be communicated through your images. When you implement these tips, the users will start becoming more aware of your brand and they will begin associating your company with the content.
6. Create "How to" Guides
If there is one thing that pinners love, it is a step-by-step tutorial. It does not matter whether you want to educate someone about how to do braids or how to prepare a soup, Pinterest would be the best platform for you.
Guides are likely to get more clicks because of how they interest the users. Simply use interesting headlines or other tactics to persuade people to click on your images.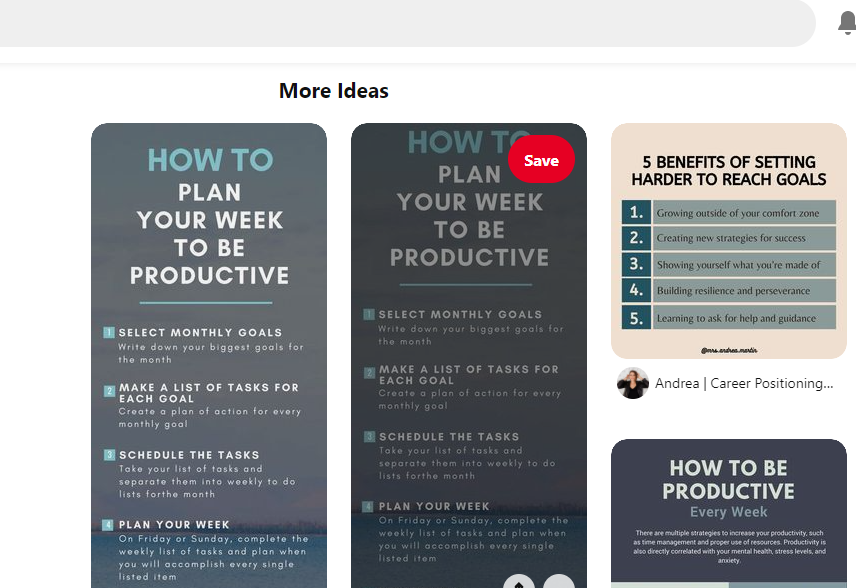 How RecurPost Can Help You Drive Traffic From Pinterest Images
Using a Pinterest scheduler is a wise choice to make because simply creating good quality Pinterest images is not enough. You need to adopt better tactics to actually drive traffic and conversions from the content published by you. This is where a social media scheduler like RecurPost comes in. This is a comprehensive scheduling service that will let you schedule and publish posts on multiple social media platforms at once. Let us see how RecurPost will help you drive traffic through your images:
1. Schedule Pinterest Images at The Best Times to Post
The one big factor that decides the kind of audience reach that your brand will have is the time at which you post. Lucky for you, RecurPost's smart AI-backed system will give you the best times to post your content and will let you auto-schedule as per those. These times will be when your audience is most active on the platform.
2. Customize Your Pins
With RecurPost, you will be able to schedule customized pins for your audience. When you sit for Pinterest scheduling with RecurPost, it will give you some of the best suggestions for optimizing your Pinterest profile. You can create and customize pins easily, you can also crop them to the size you want. There is also the ability to create custom descriptions with all options available in social media bulk scheduling.
3. Canva Integration
RecurPost features a special Canva integration through which you can access a huge pool of high-quality images directly from within the app. So, if you do not have quality Pinterest images yourself, you do not have to worry about it. You can go to Canva from within the app and download and customize images for Pinterest as per your choice.
4. Get a Bag of Hashtags With Keywords
Another great feature that RecurPost offers is the ability to create a bag of hashtags that can be used every time you create a post. You can collect a list of high-performing hashtags and add it to your bag. That set can be used every time you create a post for Pinterest. RecurPost gives all of these features at a very attractive price point, making it one of the best free Hootsuite Alternatives & later alternatives in the market.
Conclusion
Using Pinterest & Pinterest scheduler the right way can be highly beneficial for your business. It offers tremendous visual capacities for businesses to market their products. We just went through the tips that will help you create quality branded images that will help you drive more traffic.
RecurPost is one of the best social media scheduling tools to help you with the process. It offers features that will make your life so much easier and Pinterest scheduling a lot more effective.
You can schedule Facebook posts and schedule Instagram posts to engage your audience with entertaining posts. It is possible to post on your profiles, pages, and groups on Facebook. You can post on your personal and business profiles on your Instagram account.
You can schedule tweets with RecurPost by creating variations. RecurPost enables you to schedule LinkedIn posts on your personal and business pages and start networking with global leaders in your industry. It also allows you to schedule Google My Business posts with CTAs of your choice, which helps improve your business ranking on google.
Check out the services and RecurPost pricing to make the right choice of plan for your business.
Frequently Asked Questions
1. What is the best Pinterest image size?
The very best Pinterest image size recommended by the platform itself is 1000 x  1500 pixels. The ideal aspect ratio for Pinterest images is 2:3, so, you can also go for 600 × 900 pixels, 1200 x 1800 pixels, or 2000 x 3000 pixels.
2. How can I download Pinterest images?
It is very easy to save images from Pinterest. Here is how you can do it:
Click on the pin that you want to save
Next, tap on the there dots next to the image
Then click on "download image"
3. How to get free Pinterest images?
You can download high quality stock photos at no cost from certain websites or online tools. Here is a list of some of the best websites for getting free stock photos:
Pixabay
Unsplash
Pexels
Kaboompics
Canva
Burst by Shopify
Stockvault
4. How to do Pinterest image search on the app?
In order to search images on Pinterest, you can simply click on the search icon from the upper right corner. You can then drag and resize the frame around that part of the image. Pinterest will then conduct a search for it elsewhere.
5. Can I use a Pinterest image?
It should be noted that Pinterest is not the official copyright holder of the images that are pinned by the users on the site. Wherever it is necessary, you should get the permission to use an image from the copyright holder.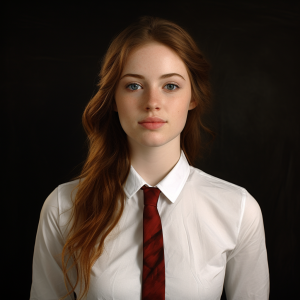 Debbie Moran is a Digital marketing strategist with 5+ years of experience producing advertising for brands and helping leaders showcase their brand to the correct audience. She has been a part of RecurPost since 2019 and handles all the activities required to grow our brand's online presence.