Are you only using Pinterest to plan your ideal trip or hunt for delectable-looking baked items to sample, or are you utilizing it for business? Or perhaps you're still trying to figure out how does Pinterest work. If you haven't already done so, it's time to consider putting your brand on this visual platform.
It's time to revamp your social media scheduler, implement a Pinterest company, and put Pinterest to work for you!
Why? Because this mostly untapped social resource might be ideal for showcasing your brand and business to a highly engaged, niche demographic that's eager to pay.
Pinterest for business is ideal for presenting items and services because it is frequently used as a source of information by many people who are about to make a purchase.
This article from RecurPost, which is also a great Pinterest scheduler will explain how does Pinterest works and what more you can do with it for your business. But first, let's take a look at what this blog has to offer.
Table of content for how does Pinterest work:
1) What is Pinterest marketing?
Pinterest marketing refers to a set of strategies for using Pinterest in a wider social media marketing strategy to attract new customers and raise brand awareness. According to Pinterest Business, social media marketers utilize the platform to:
Reach a new audience and expand their online presence.
Increase the number of visitors to the company's website or online store.
Conversions such as newsletter sign-ups, ticket sales, and purchases should be encouraged.
In other words, using Pinterest for business may help your brand reach many people while also generating revenue. On Pinterest, 80 percent of weekly Pinners have discovered a new company or product. And according to Pinterest data, the number of Pinners and boards generated each year is rising.
This platform is handy if your company caters to the same demographic that enjoys and utilizes Pinterest. Women and others who wish to purchase or start a new initiative, for example, have historically been drawn to the site.
Men and Gen Z-ers, on the other hand, are getting more interested in it. Pinterest is also popular among those searching for positive inspiration; it's not the place to go if you're worried about FOMO or heated debates.
In a word, Pinterest marketing is a collection of strategies for incorporating Pinterest into your company's overall social media marketing strategy to attract new customers, strengthen customer connections, and improve brand and product awareness.
Let us walk you through a detailed description of the platform and how it works as a marketing tool.
2) Why use Pinterest for Business?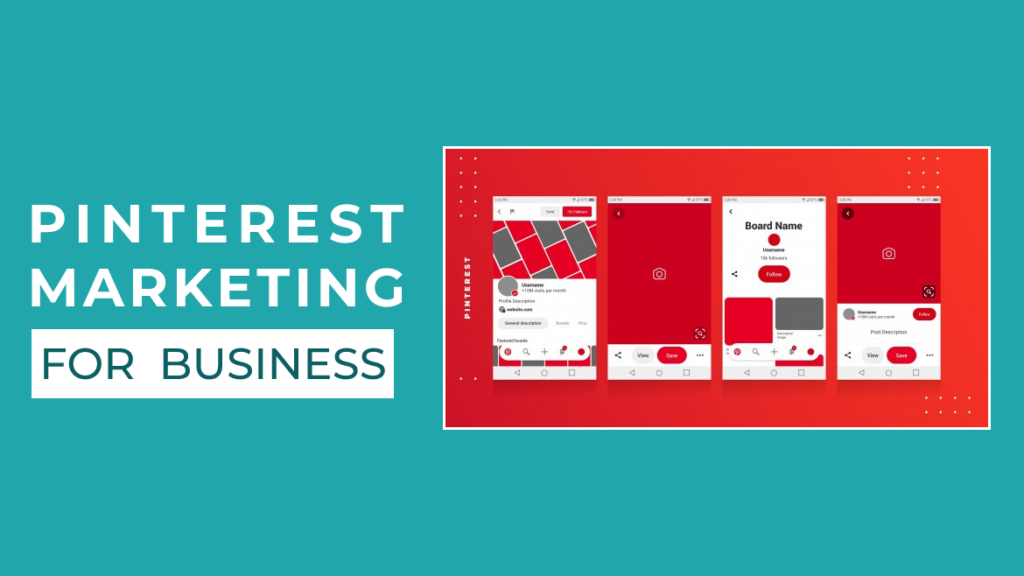 Pinterest may help your company in a number of ways. Here are a few examples:
Pinterest, the fourth most popular social media site in the United States, may introduce your brand to millions of new clients. In addition, it has over 235 million monthly international users.
A platform for visual communication.
Pinterest is an excellent platform for graphically displaying your company. It's also the only social networking site that presently supports visual search, so getting in on the ground floor is a smart idea.
Customers frequently use Pinterest to assess whether or not they want to make a purchase. According to specific surveys from 2019, 83 percent of Pinterest users indicated they had made a purchase based on what they said about a product on the platform.
With most users claiming that they discover new brands and items every week through Pinterest, you may increase your visibility to new customers.
Uploading content to Pinterest takes a long time if you use it exclusively. However, using RecurPost to set up your Pinterest scheduler may save you time while also ensuring that your visual material remains lovely and consistent. In addition, you can start social media bulk scheduling, tracking, and improving your Pinterest Pins after you've connected your Pinterest account!
2.1) How does Pinterest work for bloggers?
Pinterest isn't difficult to grasp. It's essentially a platform where individuals can save ideas that interest them and use them to purchase or sell them. Pinterest is useful for both doers and purchasers. Bloggers know how to use Pinterest to gather various ideas, save them as bookmarks, and read them later. It's that simple.
Pinterest's success needs smart actions, techniques, and consistency. It's a situation that requires expert counsel. If you're just a user looking for information on Pinterest, it's pretty straightforward. Simply go to the website and create boards based on your interests. As a blogger, though, things are a bit different. To improve traffic to your website, you must discover how to grow Pinterest followers. That is a more in-depth investigation.
Pinning is a solitary activity in which people look for ideas and pin them to various boards to better their quality of life, health, and so on. There are several categories to choose from. So there's plenty of room for your pins, whether you're a Pinterest user or a blogger.
2.2) How does Pinterest work for Marketers?
Pinterest is a must-try if you're a marketer trying to expand your audience or a business owner looking to enhance sales. As previously said, Pinterest is a marketing powerhouse since it has assisted numerous firms in gaining traction with their content.
Only a few sites can compete with Pinterest to deliver high-quality traffic. As a company, you should ensure that most of your visitors engage with your content and attempt to become community members.
Most individuals go to Pinterest searching for something particular (not so much with Twitter, Instagram, and Facebook). So when someone clicks on your pin and gets sent to your website, they are probably really interested in what you have to say.
Regarding spotting blogging and social media trends, we prefer Pinterest. The search tool's most helpful feature is that keywords will appear beneath the search box, displaying the most popular topics in real-time.
2.3) How does Pinterest work for Businesses?
When you pin an image to Pinterest, it becomes a clickable link to the picture's website. So if someone pins a picture from your blog or website, you earn free traffic every time another Pinterest user clicks on it.
Getting users to save photographs from your website to Pinterest regularly ensures a consistent supply of traffic for months (or even years!) to come.
It's also entirely OK for you to pin your stuff. Please do so.
Pinterest has verified that pins saved by the content author are given more priority and that you may save your pins to several relevant boards. So you'll get more exposure now!
The most impressive aspect of Pinterest is that you don't need more followers to get results because your pins will be viewed by Pinterest users who aren't even following you.
Remember, Pinterest is a visual search engine. Your goal is to provide enticing images with keyword-optimized descriptions for search. And always with a good call-to-action!
One or more of the following may be among your Pinterest objectives:
Get people to sign up for your email list.
Increase the number of visitors to your blog entries.
Promote your goods and services.
Make money by selling affiliate items.
These objectives are more achievable on Pinterest than you would believe! But, on the other hand, Pinterest users aren't there to keep up with pals, like on Facebook, or keep up with the newest on Twitter.
Read More: How To Create Pinterest Images To Drive Massive Traffic in 2023
3) How does the Pinterest algorithm work?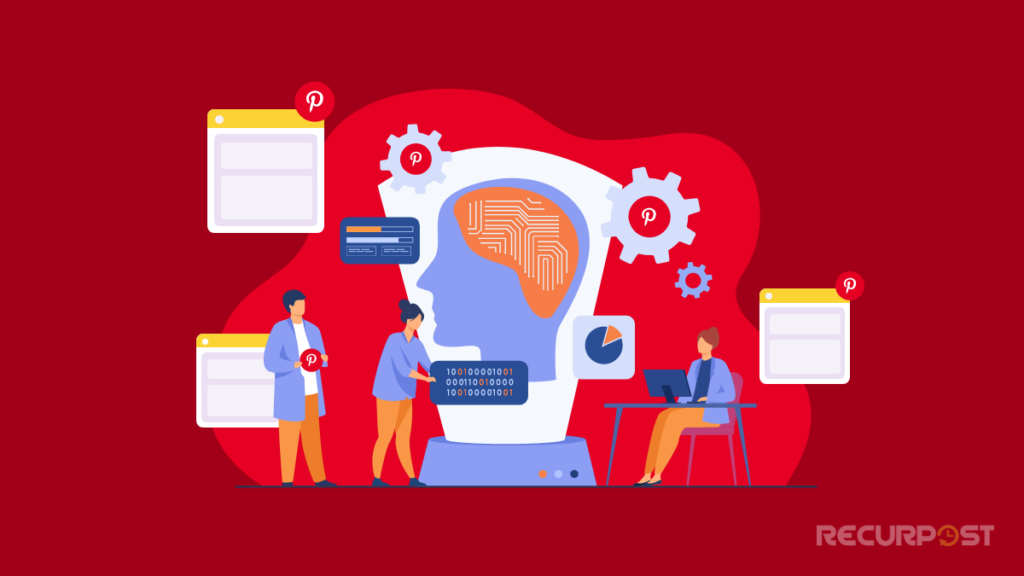 The Pinterest search algorithm enables users to find pins related to their interests. The Pinterest algorithm uses a variety of factors to determine the relevancy of pins, including the user's search query, the user's activity on Pinterest, and the pin's content. However, the algorithm focuses on the four primary factors.
Domain Quality
Just as Google scores your domain quality, Pinterest does the same. Domain quality refers to the quality of your website. The Pinterest algorithm detects the popularity of the pin that came from your website, if the pin is popular, then Pinterest will see your website as one of the sources of high-quality content.
To improve your website domain quality, here are a few steps you can implement:
Switch your Private Account to Business One: This will help you get in-depth analytics, website visits, and repining.
Claim Website: This shows Pinterest that you are an engaged pinner, and your website source is verified. Here's how you can claim a website for your account.
Allow Rich Pins on your Blog: Rich pins are loaded with the extra information transferred from your website to the pin. It's better to consider rich pins as they are constantly updated.
Pin Quality
Do you know that your pin's quality matters the most regarding the Pinterest algorithm? This visual platform determines the pin's quality based on the pin's engagement levels and popularity. The more people engage with your pin (like, comment, save), the higher it will rank for quality.
Here's how you can improve your pin quality:
Make Compelling Titles: Titles create a big first impression and come up with eye-catchy titles that can steal the attention of your target audience.
Use High-Quality Images: You can take your photos or videos, or else you can use free stock images.
Use Right Image Size: The right size for pins is 1000 x 1500 pixels.
Pinner Quality
Pinner quality refers to the effectiveness of your pins. It determines how often you pin content, how much interaction your pins usually get, and how much you engage with your audience. If your content is more incredible and compelling, then there are chances that the Pinterest algorithm will share it on others' feeds & will let you know about how does Pinterest work.
Improve your pinner quality with these tips:
Pin Popular Content: bring more viewers to your profile.
Pin with Consistency: this helps you stay active on Pinterest all day.
Increase Engagement: use Pinterest analytics to discover new & trending topics
Topic Relevance
Topic relevance determines whether Pinterest wants to show your content when a user searches for the relevant topic. This can be done by analyzing keywords and hashtags on your pins. Similar to Google, Pinterest also determines the relevance of keywords.
Here's how you can make your pins more relevant:
Do Keyword Research: Conduct a search query on Pinterest.
Optimize your Profile: Add keywords in your bio and let your audience know what you do.
Popular Keywords: Use trending keywords in your Pinterest boards, pins, and board description.
4) How to use Pinterest for business: tips and tricks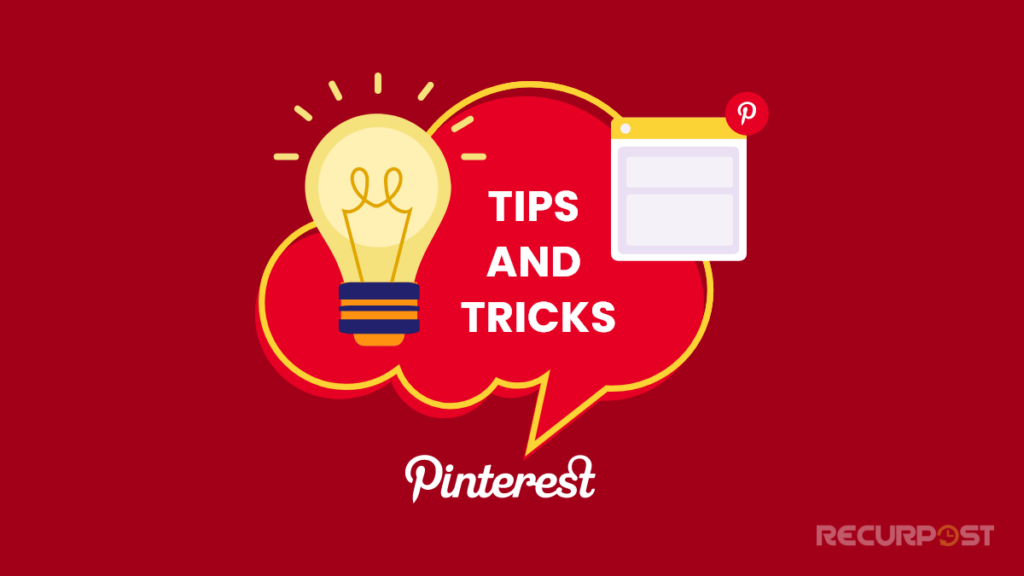 97% of users look for unbranded content meaning that the audience on the platform is open-minded and ready to see what your brand has to offer. As a result, small businesses and new creators can share content without being overshadowed by existing competition.
The first step in your Pinterest marketing strategy is to create a business account. Like Instagram and Facebook, Pinterest also has a business account and a personal one. Make sure to keep the two separate and to use the business account(only) for your brand. The second step is to identify the content on your website or brand page that can be turned into a pin.
Believe us when we say that all your website content- products, services, freebies, courses, and CTAs—can be turned into a "Pin" to drive traffic to your site. The idea is to keep it simple, legible, and descriptive, such that your audience knows exactly what they will find when they click on it.
4.1) 6 Simple Marketing Strategies To Build Your Brand Presence On Pinterest
1) Study Pinterest Analytics.
Pinterest Analytics provides statistics on who visits your page and pins. For example, you may discover your audience demographics, visitors' devices, and the most popular pins. You may also observe how Pinterest data affects your profile's average daily impressions and viewers and the average monthly viewership and engagement.
2) Add the "Pin It" button to your website.
Have you ever gone to a website, hovered over an image, and seen a little red Pinterest button pop up? That's the pin It button, allowing Pinterest users to pin your content to their boards directly from your website. Adding the pin It button to your website makes it simpler to share your content, meaning more people are likely to do it.
3) Create fun, unique content.
There are many ways you can create fun and unique content while promoting your brand:
Create widgets. You can make a widget for each of your boards and promote them on your website. Just click on the three dots by your board's name on the Pinterest desktop app and click the Create Widget button. On the next page, you can decide if you want the widget to appear as a square, sidebar, or header or create your own dimensions. Once you pick a size, copy and paste the code to your website.
Create gift guides. Create a new board for holidays or other occasions that can be used as a gift guide. Include products from different brands and your own, so it doesn't look like one giant advertisement for your Pinterest for business. Take advantage of Pinterest's unique features. For example, in the 2017 holiday season, Pinterest rolled out a feature called Pinterest Secret Santa that allowed shoppers to look for lists of personalized gift ideas based on their friends' and families' boards.
Show off playlists. You're not limited to pinning images. Try pinning music videos from YouTube to create a playlist board. For example, a huge fitness community on Pinterest could be a good way for fitness-related companies to avoid sharing workout guides and exercise gear.
Make a reading list. Save thoughtful articles and books related to your business with Pinterest by creating boards of all the good reads you think your customers would be interested in. You can also create secret boards with all the articles and books you're dying to read in your spare time, so they don't get lost or forgotten in your bookmarks folder.
Do giveaways. If you're holding a contest or promotion, pin it to the relevant boards on your Pinterest page.
4) Use Rich Pins.
Rich Pins are special pins that make using the platform more straightforward and seamless. These pins include information beyond the image, click-through link, and pinner's description. Currently, there are four types of Rich Pins:
Article pins: Article pins make it so users can automatically see the article's headline, author, and story description, making them much more searchable and distinguishing them from other content on the platform.
Product pins: Product pins do shopping on Pinterest a lot easier. They show where the product you're pinning can be purchased, the current price, and a direct link to the product page. Product pins' prices update in real-time.
Recipe pins: Unlike a regular pin, which would show an image and a description that the pinner manually enters, these recipe-specific Rich Pins show essential information such as ingredients, cooking times, and serving sizes.
App pins: Pinterest's newest addition to the Rich Pins family allows you to share and download apps directly from the platform.
You can learn more about applying for and enabling Rich Pins on Pinterest's developer's page.
5) Participate in and create group boards.
A group board is a collaborative board owned by one person who can add others to contribute to it. This is an excellent resource for planning a big event or working on a project because multiple people can look at the board and pin ideas.
Getting your pins in front of many people is easy because more people typically follow group boards. So the board owner's audience sees the boards along with any of the collaborators' followers.
6) Think of Pinterest as a search engine.
While Pinterest is a social media platform, it has a powerful search function. As a result, many people go on the site to look for something in particular.
"When people are using Pinterest, they are often actively typing in searches to find what they're looking for," said Brian Wulfe, founder and CEO of Effective Spend. "On traditional social media, on the other hand, the audience is passively browsing the site."
Since Pinterest is similar to a search engine, it's important to label and categorize each pin and board properly.
5) How can I make Pinterest work for my business?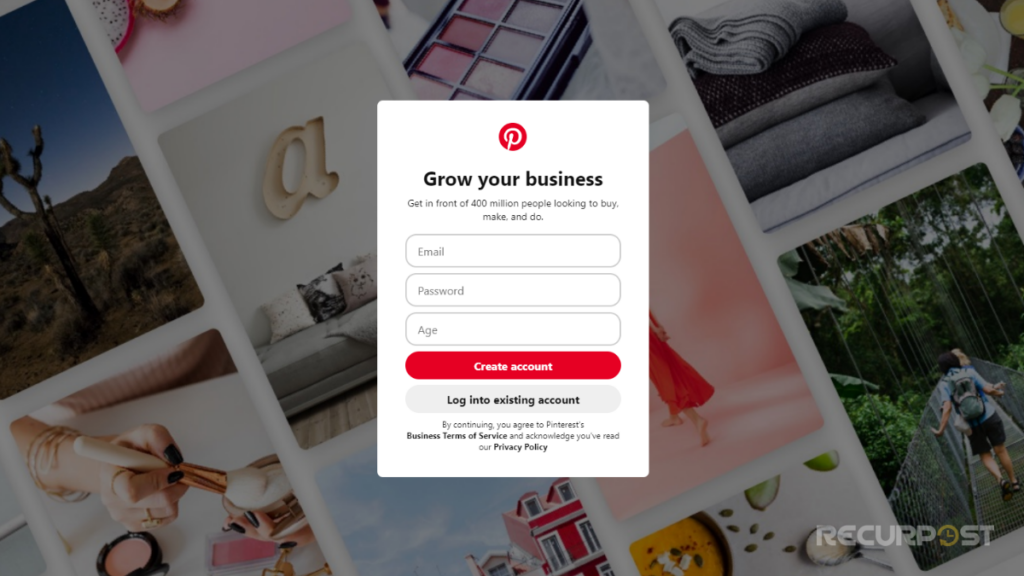 If you're on the hunt for a few surefire Pinterest brand marketing techniques, then you're in the right place. As many as 50% of people see an item promoted on Pinterest and make a purchase! So, for business owners, even one image on this social media platform is well worth investing your time and effort in. So, let's dive into these strategies!
Set Up a Pinterest Business Account.
First things first, you want to set up a Pinterest business account. Then, ensure your profile is optimized to reflect your brand's tone of voice and aesthetic.
Top Tip: Ensure your bio's filled with plenty of relevant keywords while reflecting your company's voice.
Branding Your Account
From your home feed, add a board cover to your profile. These are amazing for making your Pinterest account more cohesive with your brand.
You'll also need to opt for search-friendly board titles. Create a board and short and snappy terms that people search for often.
Then, you can utilize the board's description section to insert more information, keywords, and hashtags.
Top Tip: These hashtags are clickable and fantastic for getting a better idea of what products or services your target market is looking for on Pinterest.
You can use this info to refine your marketing strategy over time, so it becomes more and more targeted for years to come.
Optimize Your Website Images.
You need to make it as easy as possible for your website visitors to save an image from your web pages onto their Pinterest boards.
The easier the experience is, the more you can count on people to visit your website to share an image from your home page or website.
You can do this by installing Pinterest's 'Save Button' to allow users to save (when logged in) onto their Pinterest account with just a few simple clicks.
Stay Active.
Now you have everything up and running; next, you must stay active on Pinterest. Then, you should continually add content to your profile and assess what users search for. This way, you can provide the best possible content for your audience.
Top Tip: Aim to pin your brand at least five times daily to make your brand remembered. You may make this easier by planning what you want to pin and when you want to pin it using a scheduling program like Buffer.
Handy Hack: You should spread out your activities. It's pointless to publish ten pins all at once. You're more likely to engage with your audience if you spread your material throughout the day. By remaining 'active' on Pinterest, we suggest you regularly evaluate your present methods' efficiency. Use Pinterest's statistics, for example, to identify which of your pins are the most popular. You'll know what type of material to copy this way.
Other Pinterest Things You Can Do.
There are a few more things you may do to increase the effectiveness of your efforts:
To begin, sort your boards into the following categories: You make it simpler for Pinterest users to locate your pins. Not only will this enhance interaction, but you may also get a few new followers.
Popular message boards can be found here. You may find these boards and participate in these communities by using a tool like PinGroupie. This is a terrific way to get your company's name out there.
All of your photographs should include your logo at the bottom. This aids in increasing brand identification. All of these suggestions will assist you in improving your Pinterest branding.
5.1) How does Pinterest advertising work?
Pinterest Ads resemble ordinary pins (photos, movies, or collections) that a brand places on a user's account's homepage. On their home feed and search results, ads may be aimed at the specific population you want to target.
Before building (and paying for) a sponsored pin campaign, it's critical to understand the various ad formats and your alternatives. Regarding strategy, there is no one-size-fits-all solution; it all depends on your audience and what works best for them. Experiment with different ad formats to determine which ones get the most clicks.
6) Important Pinterest for business terms you should know.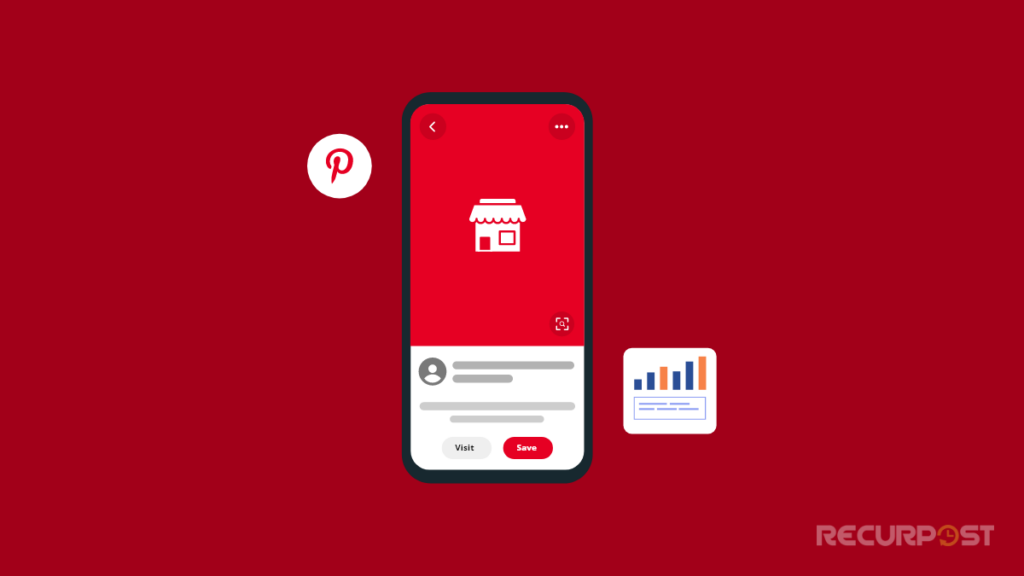 Pins: A pin is any piece of material uploaded on Pinterest, such as an idea to inspire you. You'll be sent to a website when you click on a pin.
Pincodes: Pincodes are special codes you may generate to access your business's curated boards and profile on Pinterest, similar to QR codes. Users may type the code to get straight to your recommended boards.
Boards are how you organize your pins, similar to visual bookmarks or digital bulletin boards.
Feed: Similar to a Facebook or Twitter feed, this is a collection of pins from individuals you follow or Pinterest believes you'll like.
Pinterest hashtags: Hashtags on Pinterest operate the same way they do on other social media platforms like Instagram: they help other pinners locate your pins and related material.
Lens: This Pinterest app feature utilizes the camera on your smartphone to recommend pins based on the photos you capture. For example, if you take a picture of an outfit, it will show you other clothes that are comparable.
Archived boards: If you don't want to delete a board, you may archive it. Archived boards will no longer appear on your profile, and you will no longer receive board-related suggestions. You can, for example, choose not to see bridal gowns after the big day has passed.
Save: When you click on a pin, you can save, transmit, or conceal it. You pin it to one of your boards when you hold it.
Sending pins: In private messaging, you may send pins to others or non-Pinterest users.
Comment: You may leave comments on other people's pins.
Tagging: Using the @ sign, you may tag other people.
Messages: Private messages can be sent to other Pinterest members.
Key Takeaway: To utilize Pinterest effectively, you need to be familiar with words like "pins," "boards," "lens," and "tagged."
7) How to use Pinterest with RecurPost?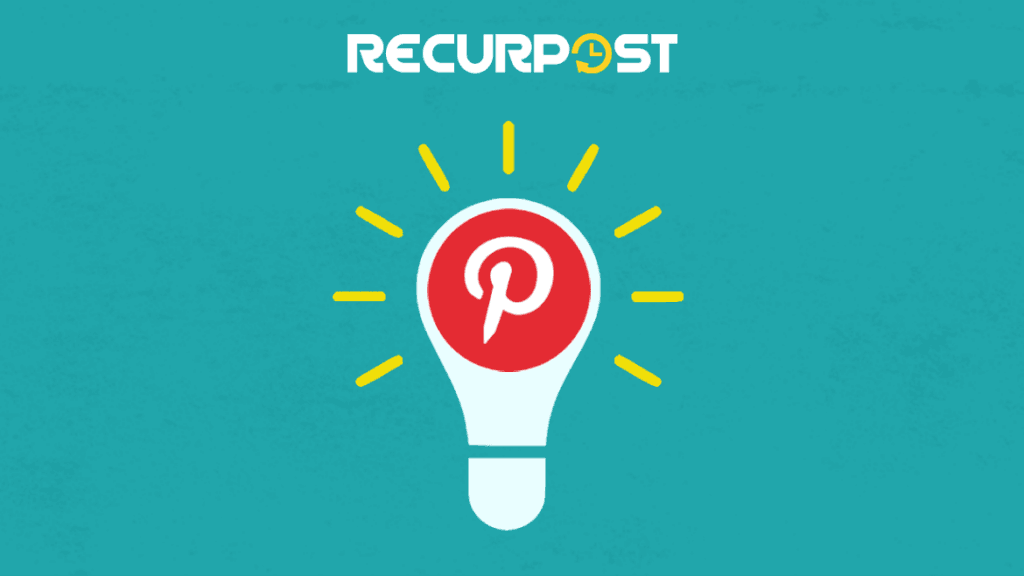 A Pinterest planner can assist you in ways you may not have considered. For example, imagine pushing the "send" button several times daily to keep your feed consistent. Of course, it can be excruciatingly uncomfortable. But on the other hand, a Pinterest scheduler can make things easier for you.
When you use a Pinterest scheduler to automate your Pinterest marketing, you can keep your content calendar structured by organizing material ahead of time and saving yourself a lot of time. Once you've completed your content schedule, ensure that all of your items are uploaded appropriately. While you post content at the correct times, you increase your chances of being seen when your target audience is online and engaged.
With its novel AI-backed methodology, RecurPost is an excellent Pinterest scheduler that will provide you with the optimal times to publish on Pinterest. In addition, you may auto-schedule pins according to these periods to boost your chances of reaching better.
If you opt to automate your Pinterest postings, you will avoid being online at odd hours to keep consistency. At RecurPost, we've created one of the most refined Pinterest algorithms to help you schedule pins in the most efficient way possible.
Which platforms does RecurPost support on top of Pinterest?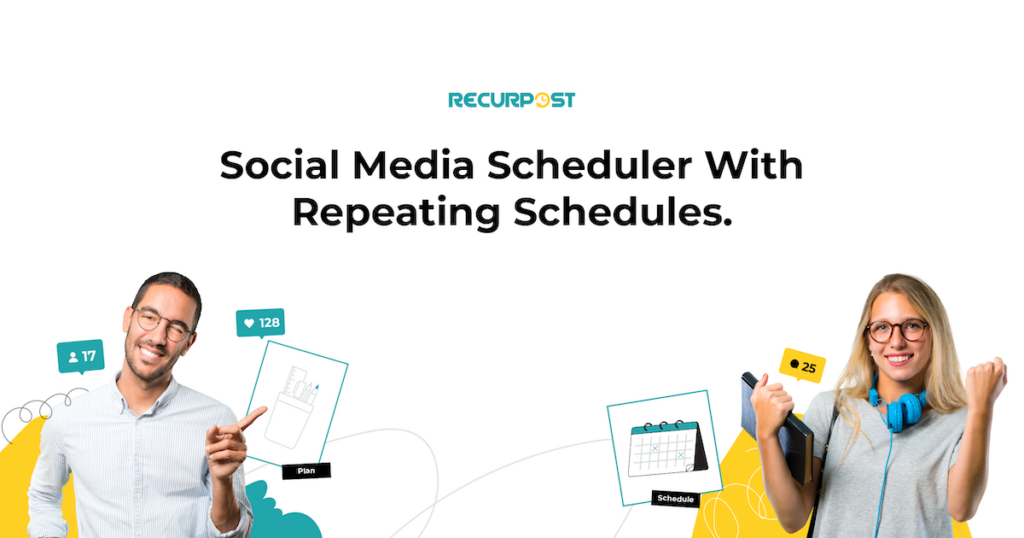 RecurPost allows you to turn your company's ambitious goals into impressive accomplishments. Using the tool, you can create content and schedule in advance without worrying about upcoming holidays.
You can schedule Facebook posts on your profiles, groups, and pages and engage your audience by creating entertaining content. It allows you to schedule Instagram posts on your personal and business profiles for sharing images, stories, and reels that talk about your customer success stories.
RecurPost lets you schedule tweets at the best time by keeping in mind Twitter norms. You can also schedule LinkedIn posts on personal and business pages. It is also possible to schedule Google Business Profile posts using RecurPost to attract local buyers.
Conclusion
This was your complete guide on how Pinterest work & knowing how to use Pinterest to get leads for sales will be the cherry on top. You should never underestimate the power of marketing through Pinterest, but sometimes, you must know how to delete pins on Pinterest. Posting different types of content can allow you to grow your business exponentially on social media. Pinterest is an excellent platform for posting visual content.
Along with focusing on the quality of content, you should think of keeping a consistent posting schedule. A consistent posting schedule can be achieved by automating posting with tools like RecurPost. There are many other tools like HootSuite and Tailwind in the market. Still, if you consider the features offered along with the price point, RecurPost is one of the best free tailwind alternatives and free hootsuite alternatives.
Think about posting automatically on Pinterest and mastering the art by automating the process. Then, sign up & learn more about the RecurPost pricing plans to make a better choice.
Are you still reading the blog? That's Great. It means you've come up with some great ideas and want to use them in your next post in advertising your brand on Pinterest, right? You may use any of these tips to make your next Pinterest post successful. As a consequence, we can assure you that your Pinterest post will provide the required results in a timely manner.

Do you have any suggestions for us that we didn't think of? Do you have any other ideas on how does Pinterest works? Please let us know in the comments!
Frequently Asked Questions
1) Why to have a Pinterest business account?
With a business account, you'll have more control over branding and content attribution on the platform and access to more marketing tools. Drive traffic and grow your customer base by integrating campaigns, creating compelling ads, and using the Pinterest Ads Manager.
2) How often to post on Pinterest for business?
You should post 5-30 new pins daily to get more Pinterest followers. Make sure you are not just repinning the content of others but also pinning your own unique pins with your own content.
3) How does Pinterest work for small businesses?
– Share creative, inspiring, and actionable pins.
– Look at trending topics and keywords.
– Advertise on Pinterest.
– Study Pinterest Analytics.
– Create fun, unique content.
– Use Rich Pins.
– Participate in and create group boards.
4) Is a Pinterest business account free?
Accessible business Pinterest accounts allow you to access sales-oriented tools like statistics. In addition, you can convert your account to a business account or establish a new account if you don't currently have one.
5) How does Pinterest work for marketing?
You can use Pinterest to feature your inbound marketing efforts, such as blog posts or content offers. For example, you can Pin a photo or video to a board and include a link to a blog post about that visual content. This promotes your blog posts and drives traffic directly to your website.
6) How Does Pinterest Work If I Have a Business Account?
With a Pinterest for Business account, you can access all in-app analytics associated with your profile. For example, you can easily view how many impressions your profile and Pins get each month, which content performs best, and how much traffic you drive to your website.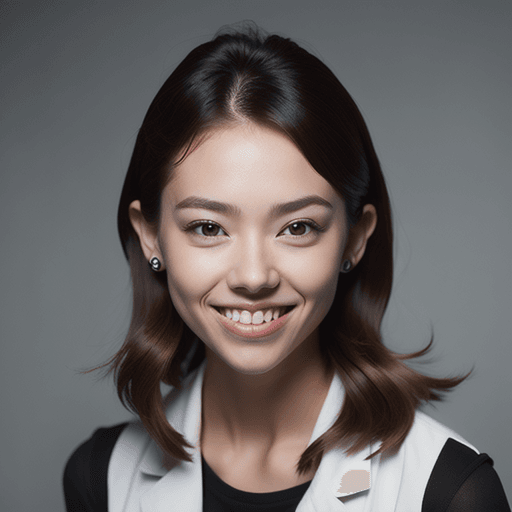 Debbie Moran is a Digital marketing strategist with 5+ years of experience producing advertising for brands and helping leaders showcase their brand to the correct audience. She has been a part of RecurPost since 2019 and handles all the activities required to grow our brand's online presence.