Photographers generally have a love-hate relationship with their social media accounts. Many photographers find it difficult to build a worthwhile presence on social media, especially the ones who have only been networking in the real world. We have seen photographers who want to delete all the social media accounts they run. Constantly checking the engagement received on posts, replying to comments, and continuously thinking of what content to post next definitely takes a toll on everyone.
However, in this time of technology, it is very difficult to grow your photography business without the use of the right social media scheduler. Social media for photographers have definitely changed a lot in the past few years, but the potential audience reach has increased due to the increasing number of users.
So, it may seem that your posts are getting less reach and engagement, but they can potentially reach more people. You need to keep up with the ever-changing algorithms by working smarter. The key to acing your photography pages and making an impact on social media is to find the right strategies to work on.
In this article by RecurPost, we will walk you through the below 15 actionable tips that will help you build your photography business on social media.
15 social media tips for photographers
1. Find out your photography business goal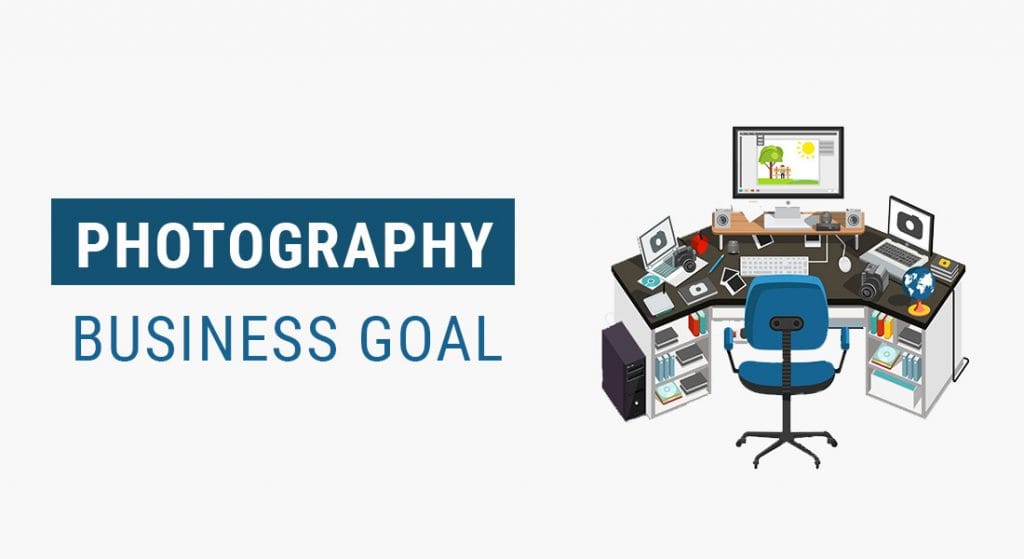 First and foremost, define the primary and secondary goals that you want to achieve from your social media marketing efforts. What's your goal? Is it gaining more engagement? Is it growing followers? Or getting leads?
Divide all these into primary and secondary goals. Once you get traffic on your accounts and your followers grow, your goals will shift from awareness to conversion. Some of the people who follow you will be connected because they like your work. And out of those people, some could be your prospective clients.
Whatever your goals are, you need to post your best work and make your followers fan of you as a photographer on social media or as a social media in sports.
2. Select the right platforms
When you start using social media networks, you will find many platforms on which you can post your work. Instagram, Snapchat, Facebook, Pinterest, Twitter, YouTube, Google my business listing – there is just so much out there. But, you cannot maintain a presence on them as it will consume your time. Each of them has a unique nature of representing content to its users.
Focus your attention on any one or a maximum of three social platforms. Instagram is one of the highest-performing social networks when it comes to social media for photographers. Most photographers use Instagram as the focus is more on providing visual content, and the user base of these platforms is huge. You can schedule Instagram posts in advance to leave room for strategic brainstorms, content creation, and other business needs.
3. Choose between niche appeal or diversification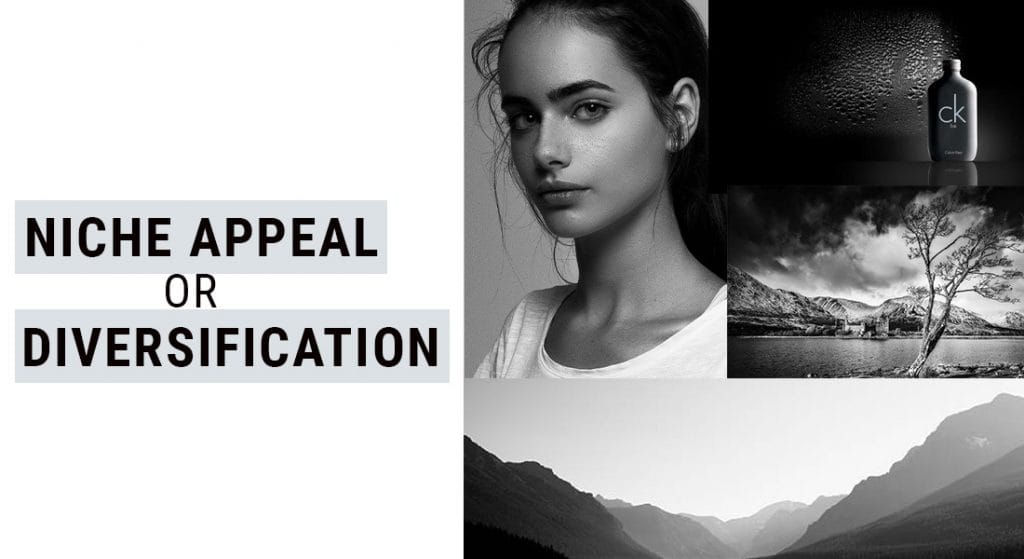 A niche-based strategy will work best for you if you specialize in one field. It means building a brand that appeals to a specific demographic. For example, wildlife photography, macro photography, people portraits, etc. In order to follow this, you need to follow a consistent pattern on all social media platforms and maintain a feed aesthetic, which can be a bit difficult.
With a diversified profile, you can attract more followers. You can assign different days to post different subjects. This will keep your feed interesting and engaging. The downside of having a niche-based strategy is that you might not be able to score many clients, whereas the downside of having a diversified profile is that clients may not get a clear idea of the field in which you are skilled.
4. Learn how to capture the right images
Once you have decided on the platforms and niches to work on, you need to learn how to edit and post images that suit that particular platform. The photographs you upload through scheduled Instagram posts should impact your audience, compel them to engage with your content, and hit that follow button.
Your images are literally your work here, so you need to know how to use them to your advantage. Work on your framing, composition, and angles according to different social media sites. For example, on Instagram, images and videos with a ratio of 1:1 or 4:3 work best. And for Reels, you need to shoot videos in portrait mode.
5. Stay consistent with your posts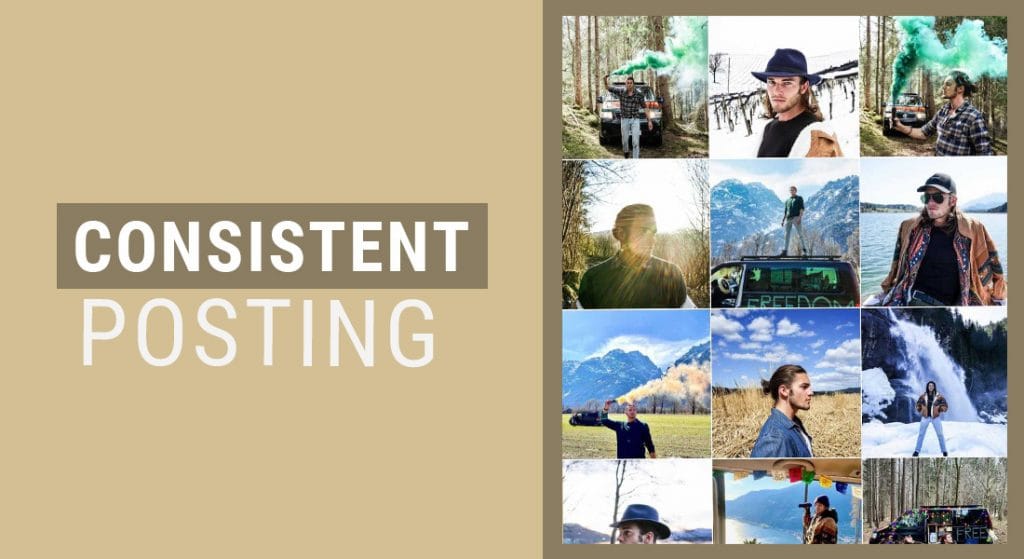 The key to growing and building a presence on social media is to stay consistent with your posts. You can not post once a week and expect to gain followers. It is important to post almost daily to grab the attention of people.
We know that it can be time-consuming and exhausting to post pictures daily on 2-3 social media platforms. A great way to go about it is using a social media scheduling tool. RecurPost is one such tool that allows you to schedule months' worth of content in advance on all major social sites. Using it, you can also schedule your content and upload it in bulk with social media bulk scheduling for the best times to post on social media, which will bring maximum engagement to your posts.
6. Start a photography blog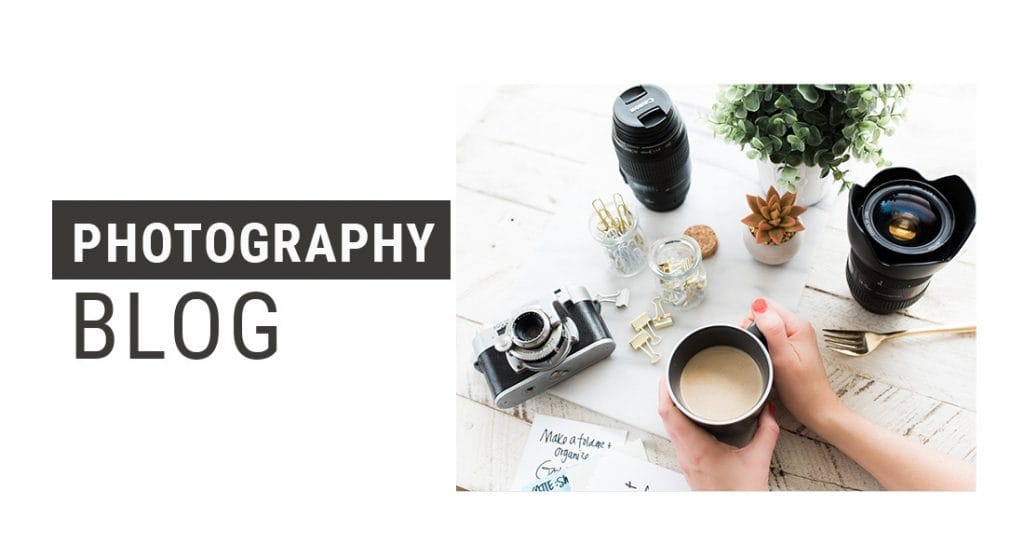 For photographers, posting images on social media and expecting leads is not enough. You need to put out something valuable and informative that helps your audience in solving a problem. Running a blog that provides tips to the readers and gives an insight into the photography world can get you many brownie points.
If you are quite experienced in your field, you can write longer blogs giving insights and sharing your experiences. It will help you grow exponentially. It will make it more likely for your audience to share your posts and also improve your SEO rankings.
7. Use the right bunch of hashtags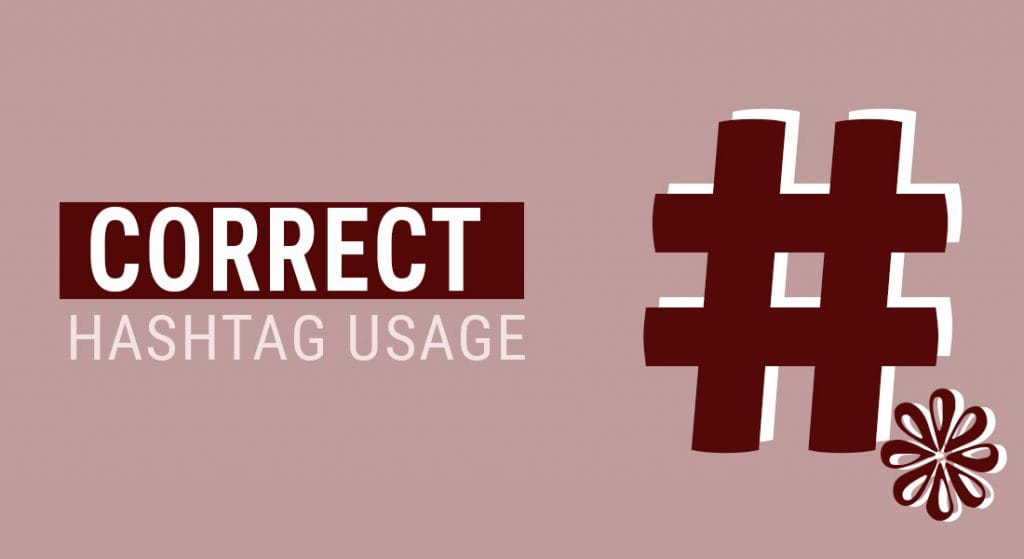 Hashtags can help you in making your posts visible to the right audience. Every social platform allows you to add hashtags in the post description. On Instagram, you can add up to 30 hashtags in a post. Make sure you use them properly. Communities are created around hashtags, and people follow them based on their interests.
Using hashtags effectively will add your content to these groups and make more people discover your profile. And if they like what you're posting, you will definitely end up grabbing some followers from that audience. Just make sure you use hashtags related to your niche and don't use random irrelevant ones.
8. Keep an eye on trending topics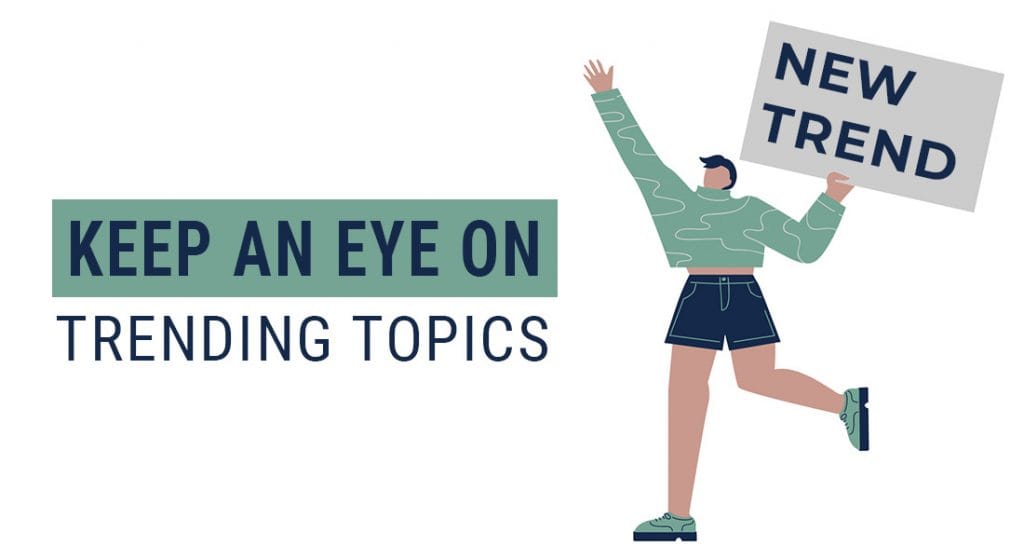 Every social media has its own kind of trending or explore section, usually in the form of a list of hashtags. Constantly keep a check on what's trending at the moment. If the social media trends fit your niche, hop onto them without thinking twice and prepare a viral content marketing strategy. Figure out what's ticking the nerves of your target audience and create content smartly around it.
You can also participate in giveaways and contests organized by major photography accounts and Instagram influencers like Adobe creative cloud. It can allow you to be featured on their stories or feed, which will draw many people to your profile.
9. Interact and engage with your followers
Probably the biggest way photographers can develop a presence on social media during a pandemic is by interacting and engaging with the target audience. If all you ever do is post your content and never interact with others' content, you will have trouble building a following and making connections.
You can easily encourage engagement by asking about the thoughts and opinions of your social media followers. A simple concept like posting a picture of the sunset along with the caption "This was today's sunset at Miramar beach! Did anyone else got to see these gorgeous colors?" can get people commenting on the post.
10. Make meaningful connections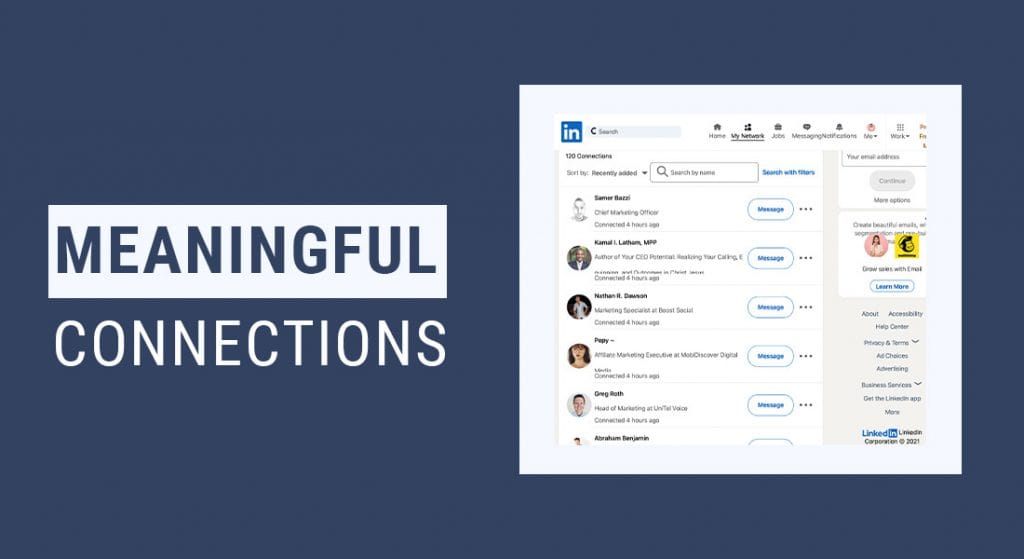 For a majority of people, social media is a waste of time. Depending on how you use it, it can definitely be. Using it effectively can be an amazing tool to connect with like-minded people and works well for social media in healthcare. Thus, make an effort to know about your audience and followers.
It will not only build your digital connections, but some of them can also turn into real-life work connections or friendships. A business's success mostly depends on the people you connect with, and social media provides you with lots of opportunities to do that as photographers, so make sure you make the most out of it.
11. Post BTS videos
Behind every photography project, there are certain perils. We can know how hectic it can get to manage everything from pre-production to getting that perfect shot. However, you can use this process to market your photography business. Sharing behind-the-scenes videos and images is a tried and tested way of gaining engagement on social media.
They can help you build trust as a photographer and connect with your audience personally. It makes people feel as if they are a part of the project. It also helps prospective clients understand your work process and what they can expect from you.
12. Focus on promoting positivity
Social media is already a pool of doom and gloom. A lot of negativity, hate, and trolling happens daily. Thus, being a positive force will make you feel better and attract more people to your profile. Always try to go out of your way and be nice to people – you are more than likely to receive it back.
Keep your social media posts and captions light and be friendly. Don't jump into political or religious aspects. You will notice that everyone on social media has got an opinion, but it's best to only interact with the positive ones and not to waste your energy arguing with people.
13. Avoid spamming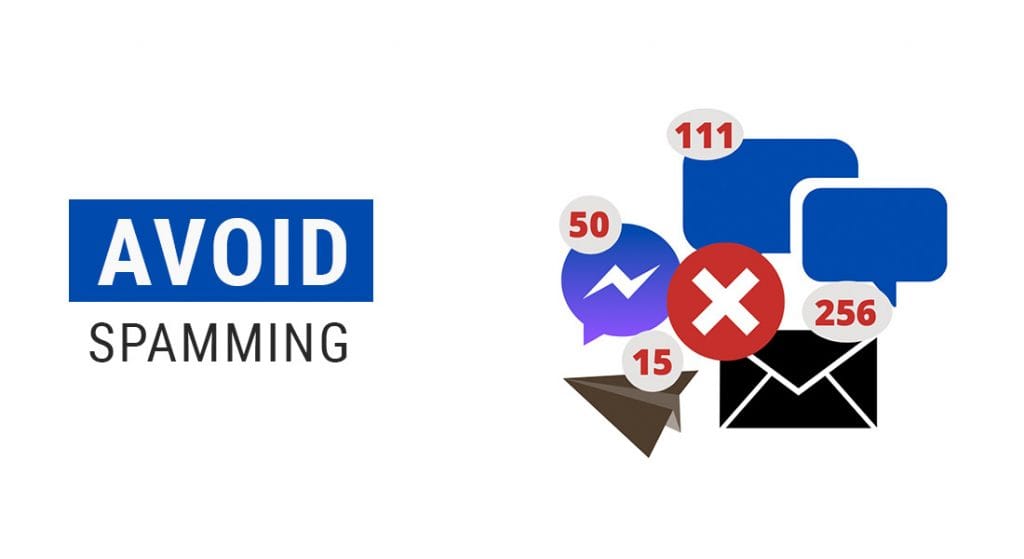 Nobody likes to be spammed. Avoid engaging with people's content by using the most commonly used phrases. There are already truckloads of people on social media who post two-word comments on posts like 'nice picture,' 'cool,' or 'great pic.' These shallow interactions will only produce shallow results!
Also, it is great to repurpose your content and post the same image more than once, but you need to keep a healthy balance between repurposed and new content. Nobody likes to see the same content again and again. Avoid posting 3-4 times a day; once or twice is enough if you do it correctly. Also, don't fool your audience by using free stock images.
14. Find out the right times to post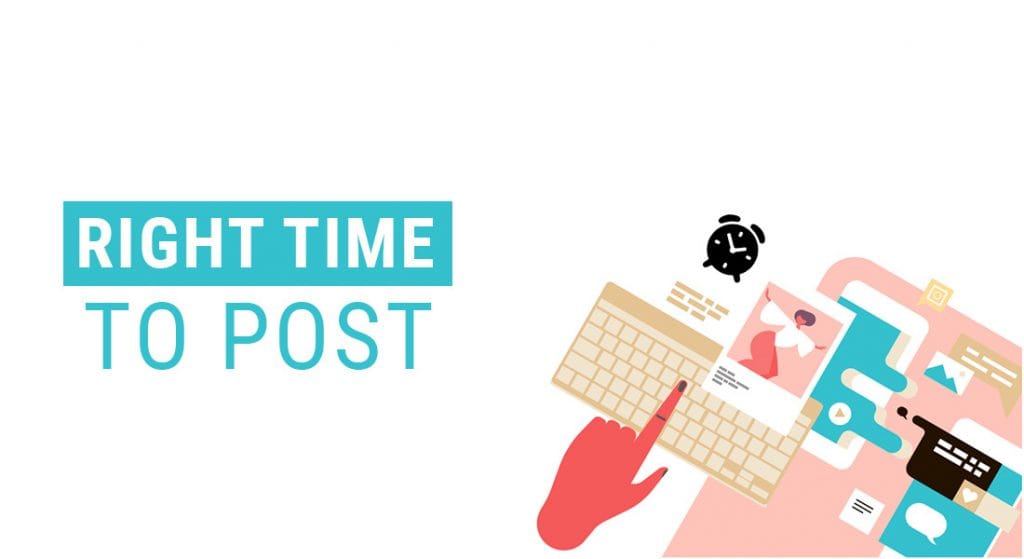 This is one of the most important factors in getting maximum engagement. You might produce the best content, but what's the point if nobody comes across it? You need to find out the times when your audience is the most active and post your content accordingly.
Check your analytics and insights for each platform to get an idea of the most active times. You can also read our guide on the best times to post on social media; it will give you all the required insights. If you need to post more frequently and are struggling to find the best times, try looking into third parties like RecurPost, which allows you to auto-schedule your posts for the best times. Making it one of the preferable free hootsuite alternatives and meetedgar alternatives in the market.
You could schedule Facebook posts with RecurPost for pages, groups, and individual profiles. RecurPost enables you to schedule LinkedIn posts on company pages and profiles for your professional updates. You can also schedule Instagram posts on personal profiles along with business profiles. RecurPost provides you to generate variations and schedule tweets across various accounts because Twitter prohibits tweeting the same information more than once.
15. Avoid burnout by limiting your social media time
Social media can easily consume a lot of your time, which can negatively impact your productivity and also harm your mental health in the long run. You must find ways to cut short the time spent on social media marketing, or you can use alternative content marketing tools to cut the time short.
A pro tip is to pre-schedule your posts via schedule google business profile posts. The good news is that RecurPost is also an excellent Pinterest scheduler. This way, you can sort out weeks and months of content in just a few hours & can easily avoid burnout.
Apart from this, set times when you will be engaging with people on social media. Turn off notifications so you don't constantly need to check in. Take calculated breaks; it's healthy and necessary too!
Final thoughts
When you start putting the right efforts into creating a digital marketing strategy, you will slowly know what works and what doesn't. Social media for photographers can be a bit overwhelming. Still, when you are thoughtful about your use of social media, you will receive exponential gains, as there is virtually no limit to your audience regarding social platforms.
We know all this is a lot! But don't worry. While you manage your full-time photography business, RecurPost can help you to automate your marketing plan. You can connect, schedule pins, and manage multiple social media platforms on a single interface to avoid switching between tabs on your browser. Create and schedule google my business posts way ahead of time so that you don't have to sit and manually post on shoot days and late nights! Sign up for the 14-day free trial period now!
Frequently asked questions
1. Do photographers need social media?
In today's digital world, having a presence on social media can benefit photographers in various ways. As social media makes it easy to connect people from opposite sides of the world, it has the potential to do wonders for artists.

Social media can produce results for already established professional photographers, beginners, and passionate hobbyists. It provides a platform to showcase your work and find potential leads. It basically acts as your online portfolio, which people can visit and check out anytime.

Social media will help you build a community of people who are actually interested in seeing your work. It can boost your visibility and help you land more clients.
2. How do photographers use social media for marketing?
In order to make the most out of social media marketing, photographers can follow the below tips and strategies:
– Find out your photography business goal
– Select the right platforms
– Choose between niche appeal or diversification
– Learn how to capture the right images
– Stay consistent with your posts
– Start a photography blog
– Keep an eye on trending topics
– Interact and engage with your followers
– Make meaningful connections
– Post-BTS videos
– Focus on promoting positivity
– Avoid spamming
– Find out the right times to post
– Use the right bunch of hashtags
– Avoid burnout by limiting your social media time
3. How can I promote myself as a photographer?
Self-marketing is essential whether you are a part-time photographer or running a full-fledged photography business. In order to promote yourself in the best way possible, try to follow the below tips:
Build your photography website to showcase your past projects, portfolios, contact information, and more. Build a presence on major social media platforms. Post consistently and develop a community. Create a Google my business listing. It's free to use and offers great potential in making your business visible on the web. Run social media ads and use Google ads to gain more exposure and let people know about your business.
Start networking. It is one of the most important things that helps photographers in expanding their client base.
4. What is the best photosharing site for photographers?
Here are the top 11 photo sharing sites that will supercharge your photography presence:
– Instagram
– Facebook
– Flickr
– 500px
– Photo bucket
– Pinterest
– Image shack
– Zenfolio
– Smug Mug
– Pixpa
– Behance
5. What are the best social media sites for a photography business?
There are a lot of social media sites for photographers out there, and they all have different things to offer. Here are some of the best options that you should consider:
– Facebook
– Instagram
– Pinterest
– Behance by Adobe
– Steller stories
– YouPic
– Trover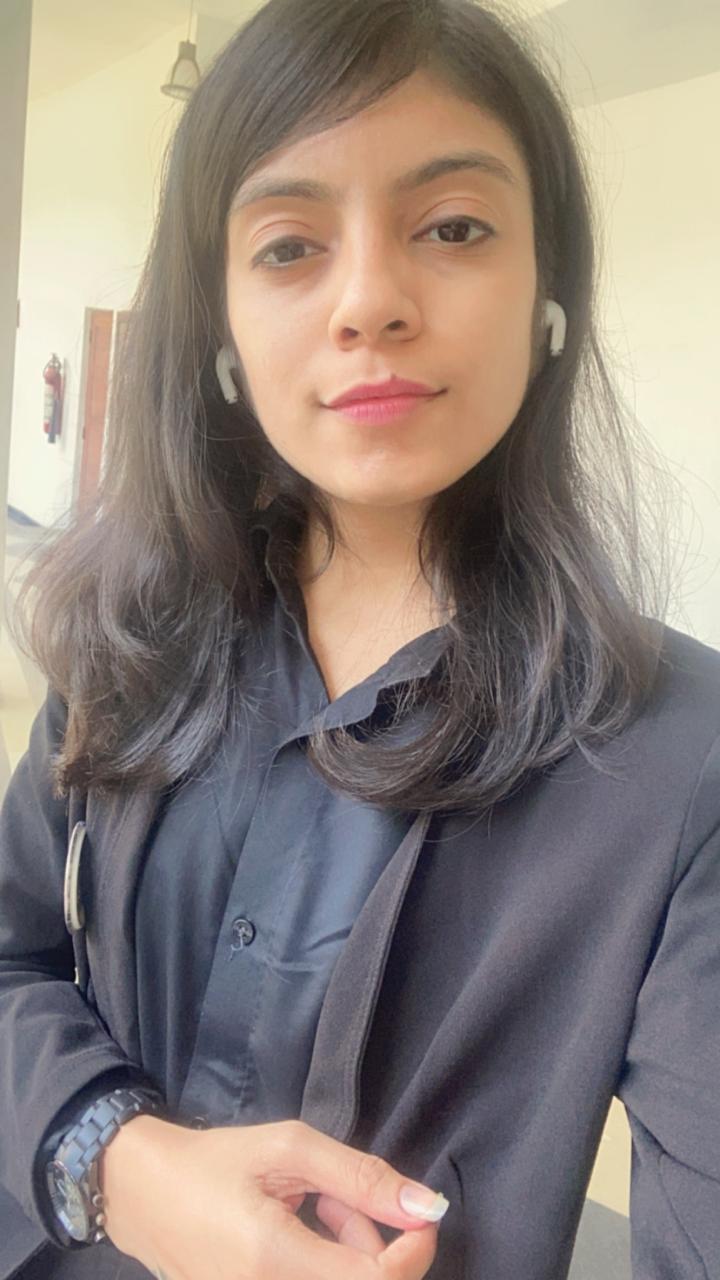 Amaiya Rathi is a Senior Content Writer at RecurPost. She helps RecurPost communicate with their readers in their own language. Whether it is the web copy, social media posts or blogs, Amaiya has worked on all aspects of copywriting. You can reach out to her at [email protected].