If you are not using hashtags on your social media posts, you are missing out on a great deal of engagement. They have become an integral part of any social media marketing strategy. By using relevant hashtags in your posts & scheduling them with social media scheduler, you can ensure that your content reaches a maximum number of people. They can increase your content's reach, visibility, and engagement rate, which is basically the goal of all your social media efforts, right?
However, if you are unsure of how to use hashtags properly on different social media platforms, this blog will practically make you a pro at it.
What you'll learn in this blog:
Let's start with some basics.
What is a hashtag and how do you use it?
A hashtag is a word phrase preceded by the pound (#) symbol. Hashtags are essentially labels for content. They serve as an indication for social media algorithms that a piece of content belongs to a specific topic or a category. Hashtags serve as a way of labeling your content and make it discoverable to people who might be interested in it.
When you post the right content at the right time using the right hashtags, you can grow exponentially on social media. Hashtags will bring your content in front of a larger audience, target a relevant group of people, improve your presence, and raise awareness about your brand.
A social media post with at least one hashtag gets around 12.6% more engagement as compared to posts with no hashtags. In fact, every viral content marketing strategy focuses on the right use of trending hashtags.
Hashtags were introduced by Twitter and are now used by every social media platform. One important thing to remember while using hashtags is that they only work when your profile is public. They always start with # but they won't work if you use spaces, punctuation, or symbols.
However, simply using hashtags on your posts won't get you the desired engagement rate. You need to create exceptional content in order to make people stop scrolling and engage with your content. Check out some amazing social media post ideas here to create an amazing content calendar for your brand.
Now that you know what a hashtag is and why it is important to use it, let's get to the details.
How to find relevant hashtags for social media posts?
1. Take note of the trending hashtags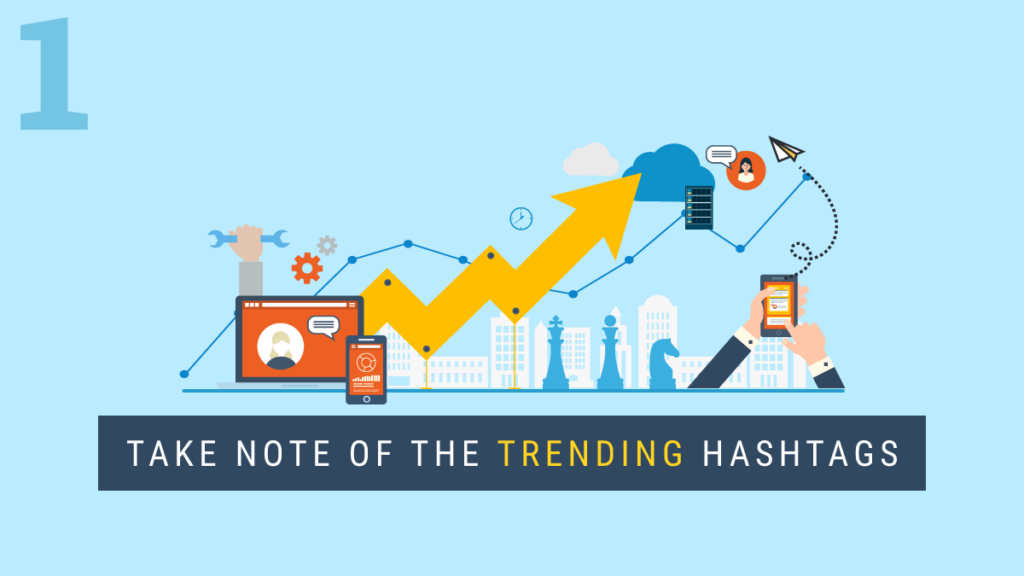 Every social media platform has its own way of finding trending hashtags. On Twitter, you can keep a check on the Twitter trends column. On Instagram, you can look for the posts appearing on the explore page and study the hashtags used by them. However, to be able to find trending hashtags easily without scanning each platform individually, you can use a tool like Ritetag.
You can upload your post and caption in the tool and it will suggest trending hashtags based on your content. It lets you download the hashtag report that you can use to refer to later. Make use of the best social media scheduling tools to automate your posts with hashtags on your social media accounts.
2. Keep an eye on influencers' and competitors' posts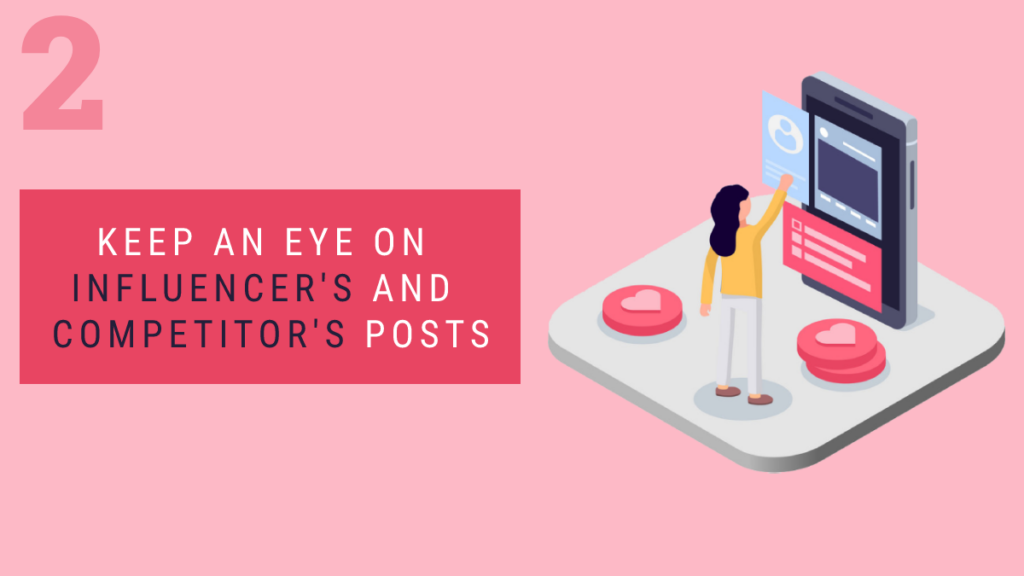 This is a quick way to get a list of hashtags that have been working for others in your industry. Start by collecting the social media handles of your competitors and relevant influencers within your brand's niche. Scan through their posts on different social media platforms and see which hashtags have been producing results for them.
If you also intend to create similar content, there are high chances that those hashtags will work for you too. Take note of the hashtags that they use and how often they use them.
3. Use a hashtag research tool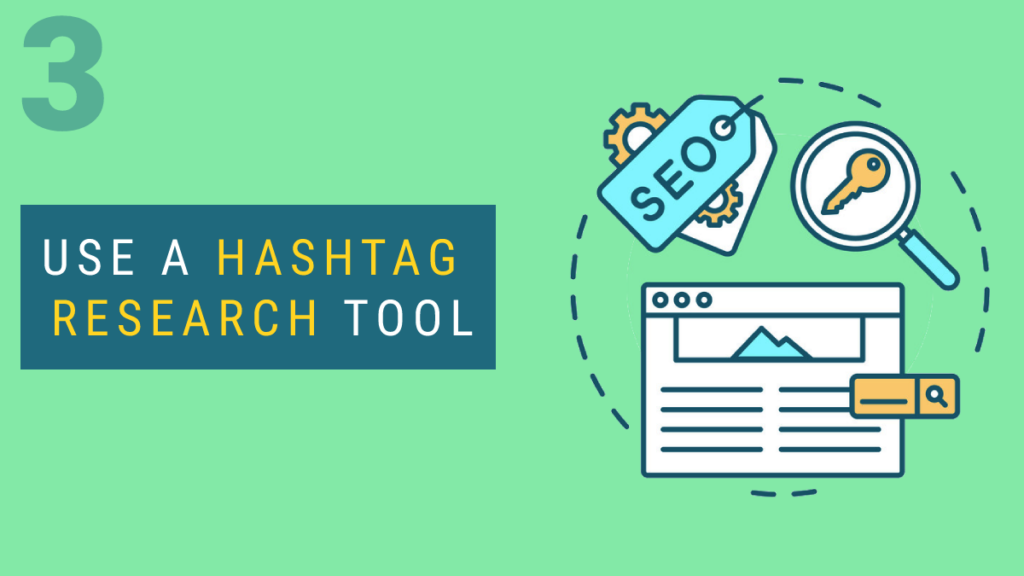 There are some tools like Hashtagify that let you find the right hashtags for your posts. It lets you find the best Instagram and Twitter hashtags. Using this tool, you can search for any hashtag and see how popular it is.
For example, if you search for #MondayMotivation, it will show you the overall popularity of the hashtag, its recent popularity, and the trends for the month and week. It will also show you other relevant hashtags to consider using in your posts. It will display the popularity of each relevant hashtag and how closely it correlates to the original one that you searched for.
4. Take help of a social media listening tool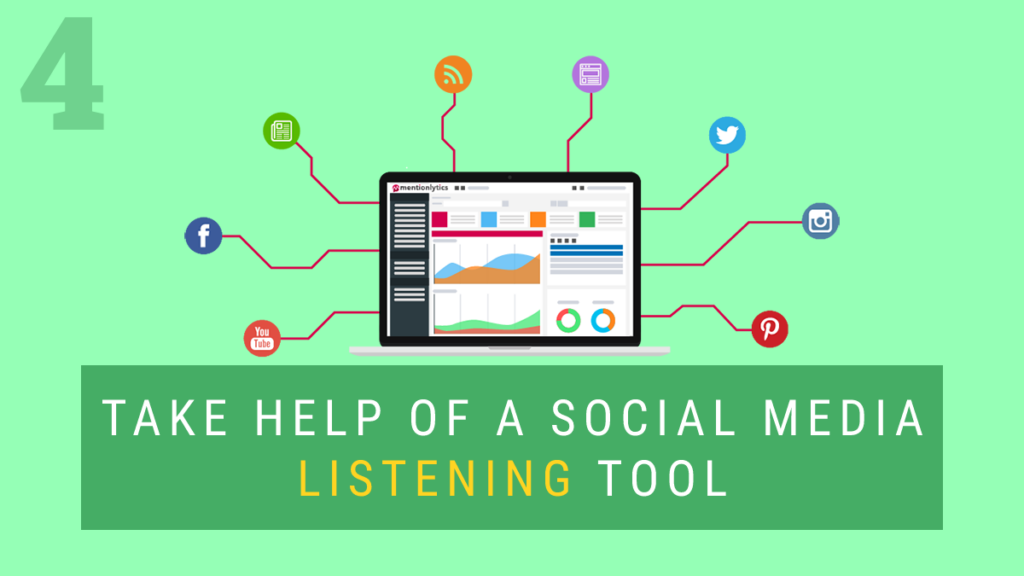 A social media listening tool will help you track, analyze, and respond to conversations about your brand on social media. Using such a tool, you can monitor social media platforms for mentions of your brand, competitors, products, and keywords related to your business.
Thus, you can find where your audience is, what they are talking about brands like yours, and which competitors' posts have the highest engagement. You can then see the hashtags used on such posts and use them on your post too.
5. Analyze your past posts
Have you used hashtags previously on your social media posts? If yes, you can analyze those posts and see if any posts have been popular, then check if there's a trend with the hashtags you've used. In case you notice that some of your popular posts have a few of the same hashtags, include those in your future posts as well.
How to use hashtags effectively?
1. Be succinct, not spammy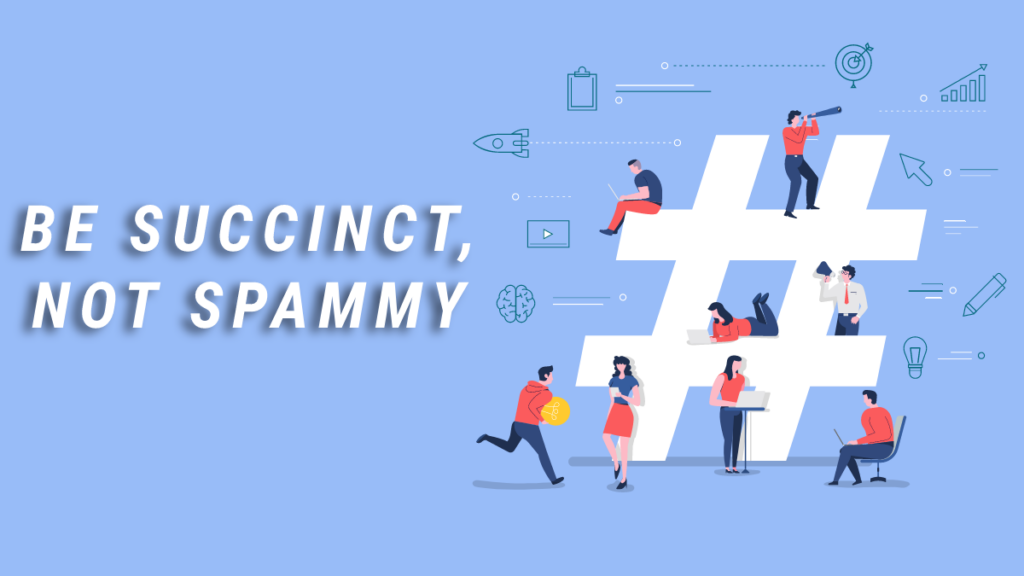 You have to be very careful while using hashtags in your posts. We all have seen posts filled with hashtags like #followforfollow or #likeforlike. It definitely looks spammy and shows that you're screaming for attention. Using such hashtags can bring you some new followers, but those will not be the kind of followers that you are looking for – they'll mostly be spammers or people who are only interested in getting a follow back and are not there for your content or products.
2. Use hashtags that relate to your content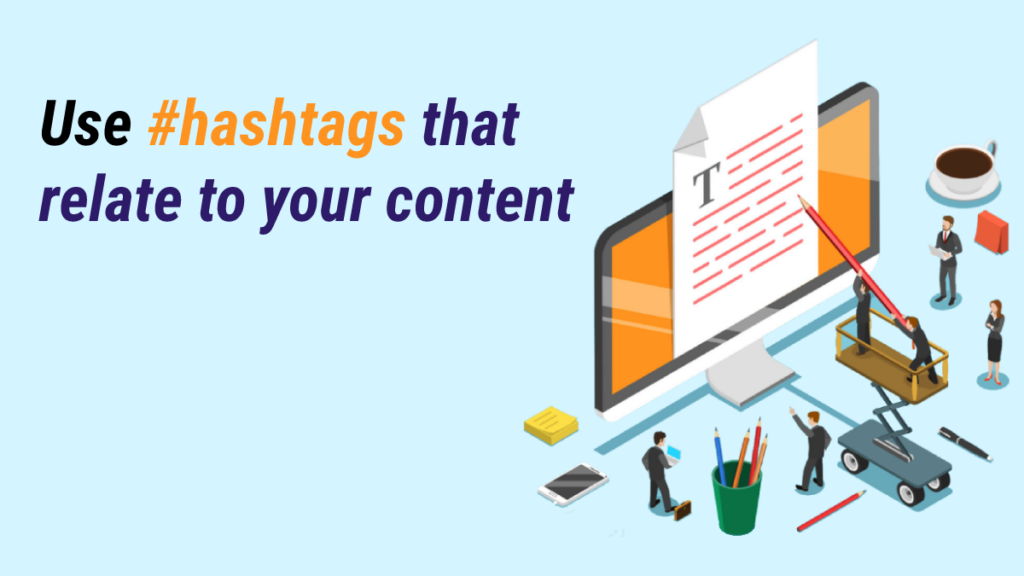 In order to locate and connect with a high-quality, brand-appropriate audience, you need to use hashtags that relate to your content. Don't use most generic hashtags. Be as specific as you can be. If you are using hashtags like #marketing, #youtuber, or #fashion in your posts and expect it to reach a relevant audience, you might have to think again.
Generic hashtags will make your post disappear in the sea of millions of other such posts uploaded every day. Thus, use the above methods to find effective hashtags that have a smaller, but more fine-tuned focus, the ones that are appropriate for your brand content.
3. Use trending hashtags only if they are relevant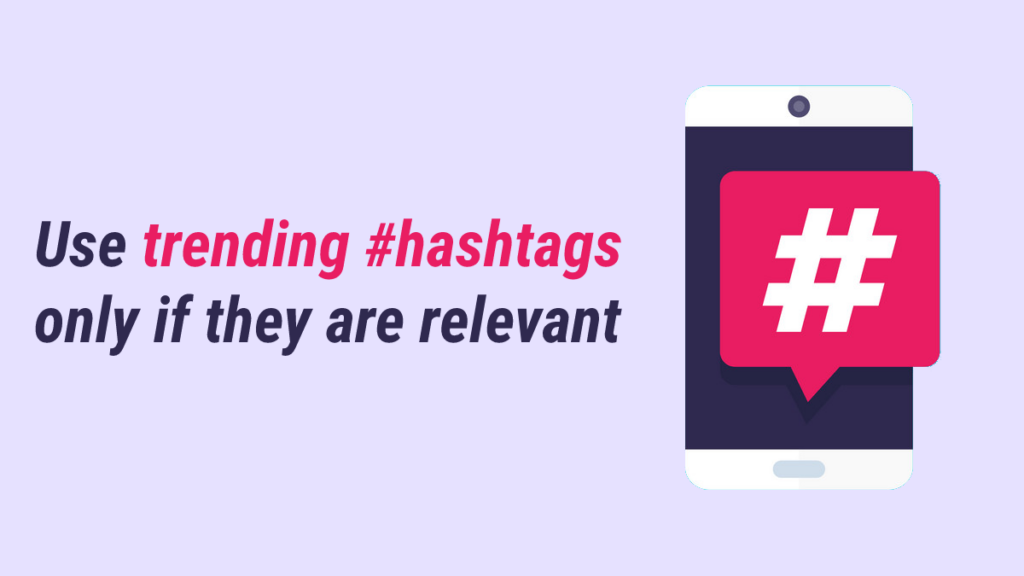 Trending hashtags are continuously changing. Thus, it's important to see what's buzzing online at the moment of creating posts. However, don't just use any trending hashtag in your post. Check and use hashtag analytics tools to find if it relates to your brand. If you see a trend that is relevant to your brand, then grab the opportunity and engage by using the hashtag in your posts.
This will make your posts reach a much larger audience instead of just your followers. Using trending hashtags as soon as they emerge will enable you to connect and build relationships with your targeted market before anyone else.
4. Create branded hashtags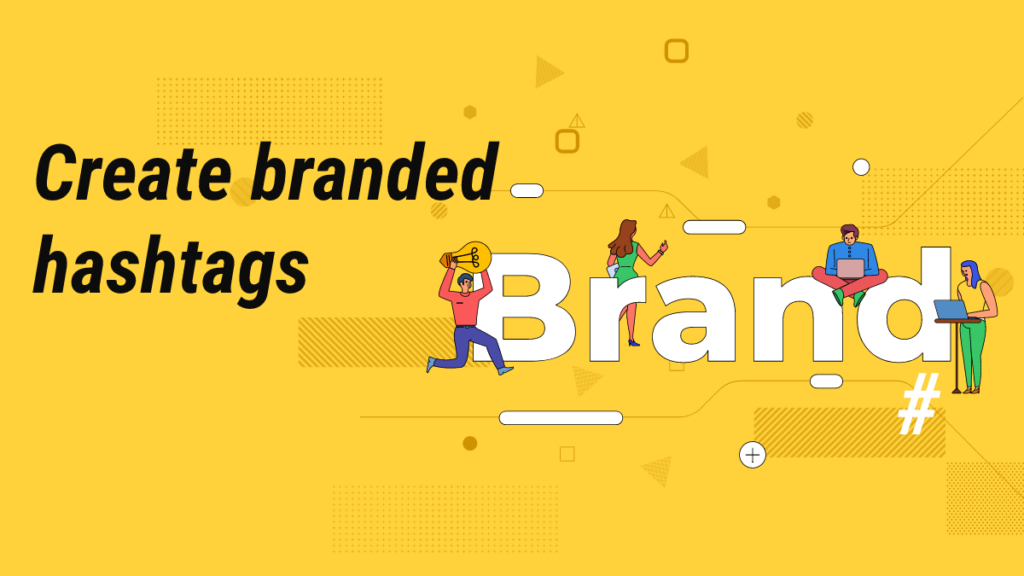 Branded hashtags, as the name suggests, contain the name of your brand and represent the content related to it. They can also be about a specific product, company's slogan, or marketing campaign. You can use branded hashtags for two reasons. First is the ability to monitor the performance of a b2b marketing campaign.
It is particularly helpful when you are running a contest or giveaway. Your branded hashtag will collect all the giveaway entries and display them together. The second is to monitor user-generated content. Every time someone uses your branded hashtag in their post, the reach of your profile will increase.
5. Don't use the same hashtags in every post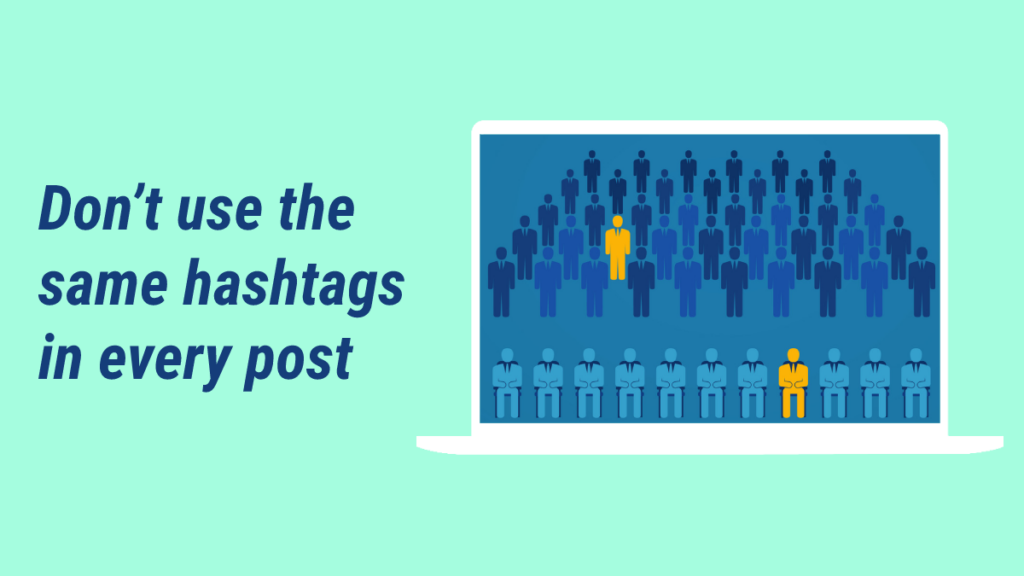 You can't use the same bunch of hashtags in every single post, even when you create content around similar topics. The social media algorithms don't find this practice favorable, and it can lead to a shadowban, especially on Instagram. So, you need to do your research before uploading every single piece of content. Definitely, you can use some common hashtags in every post.
It can seem daunting to write hashtags manually while uploading every post. To avoid that, you can use a social media scheduler like RecurPost, which lets you store unlimited bags of hashtags and name them using google my business scheduler. You can then use those hashtags and schedule those posts with social media bulk scheduling in advance using the same tool.

6. Don't overuse hashtags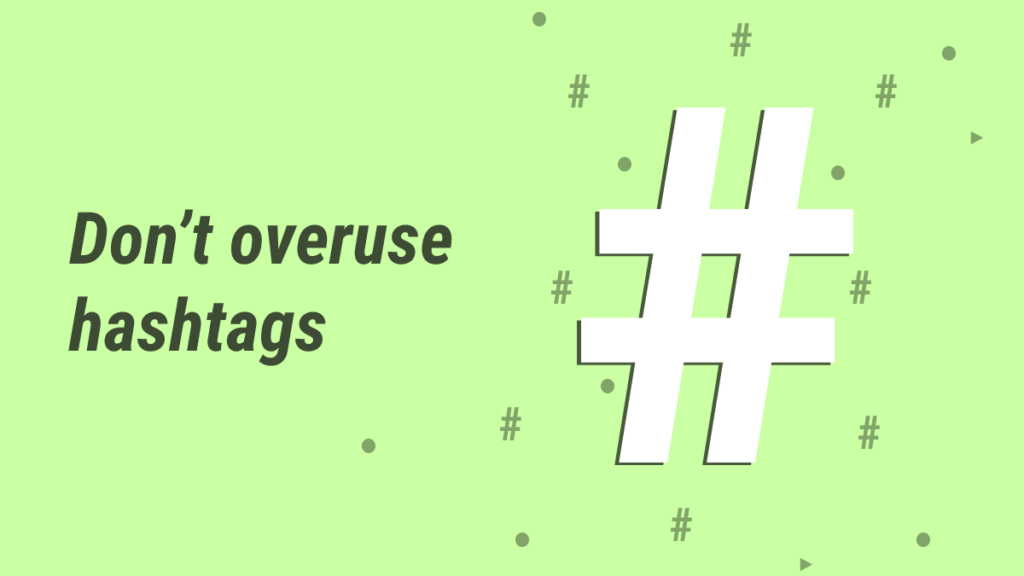 Hashtags definitely give you more exposure and make your content reach the maximum number of people. Besides, using branded hashtags consistently can make your brand recognizable. However, that doesn't mean you should fill your posts with hashtags, even if they are relevant.
Every social media platform has its own frequency of benefitting hashtag monitoring. And going above the limit can do more harm than good. In fact, using more than 10 hashtags on any platform can reduce the engagement rate by more than 50%.
On Instagram, you can use up to 30 hashtags in one post. But, use no more than 9-10 relevant hashtags for getting better engagement.
Because of character count restrictions on Twitter, use only 1-2 hashtags in a tweet.
For Facebook, you can keep the frequency of the hashtags between 2-5.
Use LinkedIn hasn't officially announced any limit for using hashtags. However, frequently using more than 5-6 hashtags can make the algorithm mark your post as spam.
Use 2-3 hashtags on Pinterest to help pinners find your content.
While posting on TikTok, use 4-5 hashtags to boost your reach. It'll help you go viral on TikTok and reach the right audience.
Let's see this point in detail and learn how to use hashtags correctly on major social platforms.
How to use hashtags on major social networks?
1. How to use hashtags on Instagram
Number of hashtags to use: 5-10 relevant hashtags
Always include business hashtags after writing a great caption. Don't just include hashtags – it will make people scroll away through your post. You can also include your hashtags in a comment to keep the caption neat and still reach a relevant target audience. You can also include hashtags in your Instagram profile bio.
When you have a business account, you can access analytics for every post. If you're not getting enough impressions from hashtags, consider changing them.
2. How to use hashtags on Facebook
Number of hashtags to use: 2-5 relevant hashtags
Here too, consider including hashtags after writing your caption/description. You can also include them in any part of your written Facebook post or in the comments. You can also use them for grouping content in private Facebook groups.
As most of the profiles on Facebook are private, it is difficult to track how people are interacting with your hashtags. Use the URL 'facebook.com/hashtag/_____' (include your keyword at the end) and monitor data related to your hashtags.
3. How to use hashtags on LinkedIn
Number of hashtags to use: 5-6 relevant hashtags
You can incorporate hashtags anywhere in your LinkedIn posts – in between the post or at the end. Remember that it is a professional platform, so keep the use of hashtags professional too. You can ask people to follow your branded hashtag to see tips and tricks related to your niche.
4. How to use hashtags on Twitter
Number of hashtags to use: 1-2 relevant hashtags
Because of the character limit, you can consider using hashtags anywhere in your tweet. Include them at the beginning for context, in the middle to highlight a keyword, or at the end to conclude. You can also add hashtags in your Twitter bio, in replies while retweeting, or in the comments.
Conclusion
It's now clear that a world of opportunities lies with using hashtags in social media. Knowing how and when to use them can enable you to get better exposure, engagement, and followers. Also, growing on social media is a major matter of consistency. You can get your content in front of people using hashtags, but to advance the relationship with your audience, you need to post relevant content at the best times to post on social media.
RecurPost helps you extend your post's reach by sharing it on multiple platforms in just a few clicks. You can schedule Facebook posts on personal profiles, pages, and groups.
You can schedule Instagram posts on personal and business profiles to share stories, images, and reels. RecurPost allows you to schedule tweets on your Twitter account to reach out to people connected to your business. It enables you to schedule LinkedIn posts on your personal and business pages to repurpose.
You can schedule pins with the help of Pinterest scheduler to attract visual media lovers to visit your site. A great way to attract local buyers is to schedule Google Business profile posts with a call to action button. RecurPost is among a few social media tools that allow posting on Google Business profiles and personal profiles of various platforms.
RecurPost enables you to visualize your whole social media calendar and schedule posts for every trending hashtag well in advance, making it amongst the top free Hootsuite Alternatives & everypost alternatives available in the market. It also helps you store unlimited hashtags so that you never have to type hashtags every time you create a post manually. It also lets you auto-schedule your posts for the best time. It helps you store unlimited bunch of hashtags so that you never have to manually type hashtags every time you create a post. It also lets you auto-schedule your posts for the best time.
Experience it yourself by taking the 14-day trial today! Click here to know more.
Frequently Asked Questions
1. How to effectively use hashtags on Instagram?
To effectively use hashtags on Instagram, follow the below points:
– Track your insights and see which hashtags are working for your posts. 
– Research hashtags used by your competitors and industry leaders. 
– Avoid using banned or spammy hashtags.
– Don't use hashtags that are not relevant to your content.
– Use only 5-10 hashtags to get optimum reach. Don't stuff your caption with the entire limit of 30 hashtags.
– Don't use the same bunch of hashtags in every post.
2. How to find trending hashtags on YouTube?
To find the most popular hashtags on YouTube, simply head over to the search bar. Start by typing in # and you'll see all the trending hashtags at the moment. If they are not relevant to your brand or content, type your keyword or topic to see the trending hashtags related to your video. Use 3-5 hashtags at the maximum. 
3. How to find who started a hashtag on Twitter?
If a hashtag is currently trending, either use Twitter advanced search, choose all tweets, and scroll until you get to the first tweet OR try these sites 'Who Said It First on Twitter', or 'First tweet'. However, note that the data here will be provided on the basis of tweets that are public. 
4. How to add hashtags on Pinterest?
Pinterest has stated that using hashtags is completely optional and won't much affect the reach of a pin. In fact, you'll only get hashtag suggestions when creating a new pin in the mobile app. Suggestions are no longer available on the desktop version as of Sept. 2021. 

The keywords that you use in the description majorly help find users to discover your pins. If you must, include 2-3 relevant hashtags at the end of your description. You can go up to 10 but don't stuff more than that.
5. How do hashtags work on YouTube?
Just like on every other social media platform, hashtags on YouTube help users in discovering your content. However, since searching content using hashtags isn't the normal practice on YouTube, you need to work more on your Title, Description, and Tags. Include your targeted keyword in the title and description. 

And for tags, include phrases that are related to your video content. For example, if your video is on iPhone 12 review, then you can use tags like 'Pros and cons of iPhone 12', 'Detailed iPhone 12 review', etc. You can then include 5-10 relevant hashtags at the end of the description.
6. How do you use a hashtag on Facebook?
When hashtags were first launched for Facebook, there was no positive effect seen on the reach of posts. In fact, posts without hashtags outperformed those with hashtags! However, a study made back in 2014 revealed that using hashtags was not an issue – using excessive and irrelevant hashtags was. So, in order to take advantage of hashtags on Facebook, consider using no more than 1-5 hashtags in a post.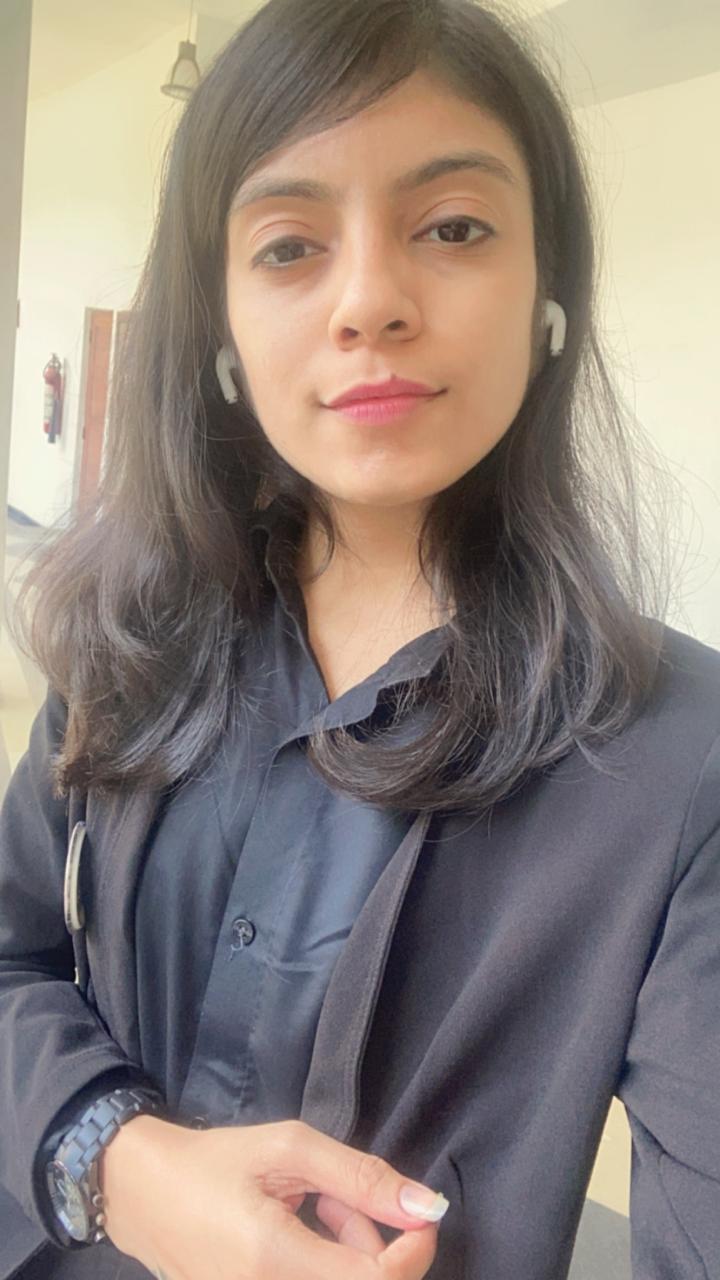 Amaiya Rathi is a Senior Content Writer at RecurPost. She helps RecurPost communicate with their readers in their own language. Whether it is the web copy, social media posts or blogs, Amaiya has worked on all aspects of copywriting. You can reach out to her at [email protected].