Instagram stories are an amazing way to keep your followers up to date with important things they need to know about your business or personal life. They offer you an opportunity to strike up a conversation with people. There's much you can do with this 24-hour content format. You can promote your products, put up random daily stuff, share others' posts or stories, talk about your brand, showcase your passion, and much much more. Through this blog, we'll ensure you can create a strong social media marketing strategy and never fall short of Instagram story ideas.
Most bloggers and influencers use social media scheduler to schedule Instagram stories up to 10-20 in a day! That's just so much content. They create a mix of routine, fun, feelings, difficulties, and personal achievement stories, and you can do that too. Even if you create 4-5 stories daily, ensure they are engaging. Otherwise, your stories will be skipped, and the algorithm will show your stories to fewer people in the future.
So what's the way out? What exactly should you share on your Instagram stories? How can you schedule Instagram posts as stories? Below is the answer to all your questions. We have listed down 161 Instagram story ideas that will help you create an endless flow of content and will help bring more views and followers to your account.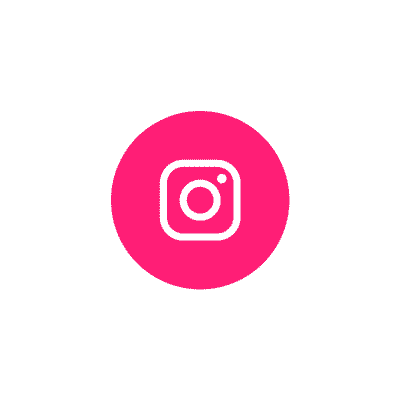 Create a perfectly lovable Instagram story
RecurPost will let you schedule your Instagram stories at the best times.
Table of contents
Before we jump into the list, here are some points that you need to work on along with creating stories to scale up your Instagram marketing game.
Tips To Get More Followers on Instagram: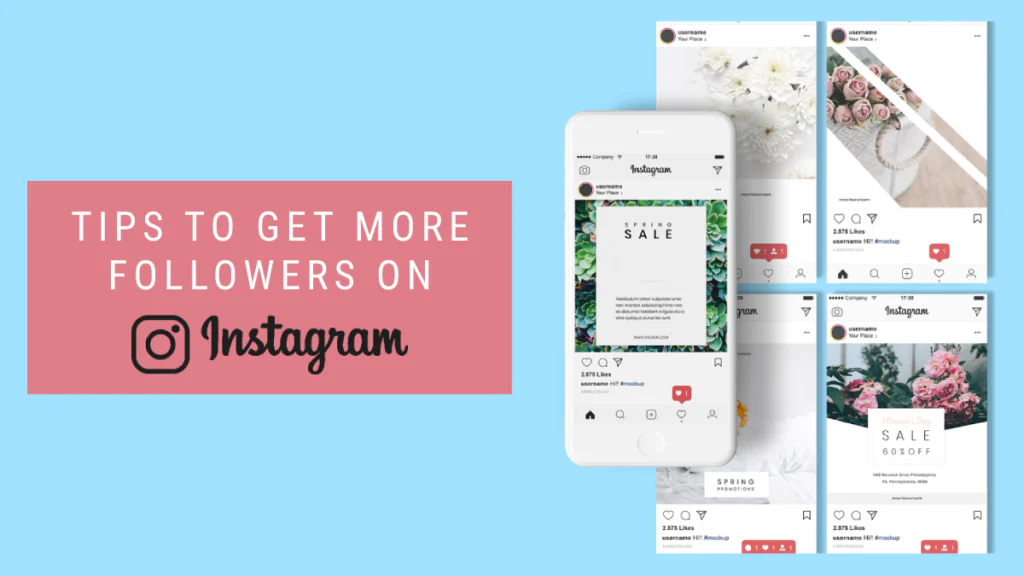 1. Optimize your bio
Whenever someone lands on your profile, the first thing they are going to notice is your bio. Make sure that your bio speaks about you, describes the kind of content you post, and gives people a clear reason to follow you. You can talk about your work, interests, give contact information, and include a CTA. Here are 301 Instagram bio ideas you can refer to.
2. Create reels
Instagram Reels have become the center attraction of the platform. The explore page icon is now replaced by the Reels section and users can discover all the content from that tab. It helps your content reach many people who are not already following you.
3. Schedule posts for best times
To make people interact with your content, you need to post when they are actively scrolling on the platform. When you upload on the best time to post on Instagram, people will come across your content and engage with it, ultimately leading the algorithm to show your content to more people. RecurPost is a great social media management tool that allows users with the option "The Best Time to Post," which makes RecurPost the best choice of free hootsuite alternatives and postfity alternatives.
If you find it difficult to find your own best time, you can use a social media scheduling tool that offers the feature of best time schedules. One such tool is RecurPost – it helps schedule Instagram posts, schedule tweets in advance but also lets you auto-schedule them for the best times to post. It uses AI to study the engagement level of your previous posts and schedules posts accordingly.
4. Use Instagram filters
There are endless Instagram filters available that you can use to create trending stories and reels. There are filters to make your selfies look pretty, enhance your landscapes, and create funny posts too. Nowadays, people are using a lot of filters on reels to create trends, too, for instance, the 'Runaway Aurora' filter went viral and was used like crazy.
Why everyone should care about Instagram stories?
Instagram stories have taken ad placement by storm, and it is fast growing & helps local small businesses to gain more reach to their profile. There is an ample amount of organic content on Instagram stories. Here are some reasons why everyone should care about Instagram stories:
Story ads have lower costs and if done right, these perform much better than feed ads.
Instagram story Ads do not play back to back every single time. So, most users don't notice that they are seeing more than one Ad at once.
A story occupies the entire screen and therefore it is not competing with anything surrounding it. It is a fully immersive experience.
If you manage to do the story Ads right, they will blend very well with organic content and do not feel as obvious and pestering as other Ads.
Now let's see the ultimate list of 161 Instagram story ideas.
161 Instagram story ideas to get more views and engage with followers
Instagram story ideas for business
1. Talk about your brand. Tell people about the products or services you offer. This will help your followers know who you are and understand what your business is all about.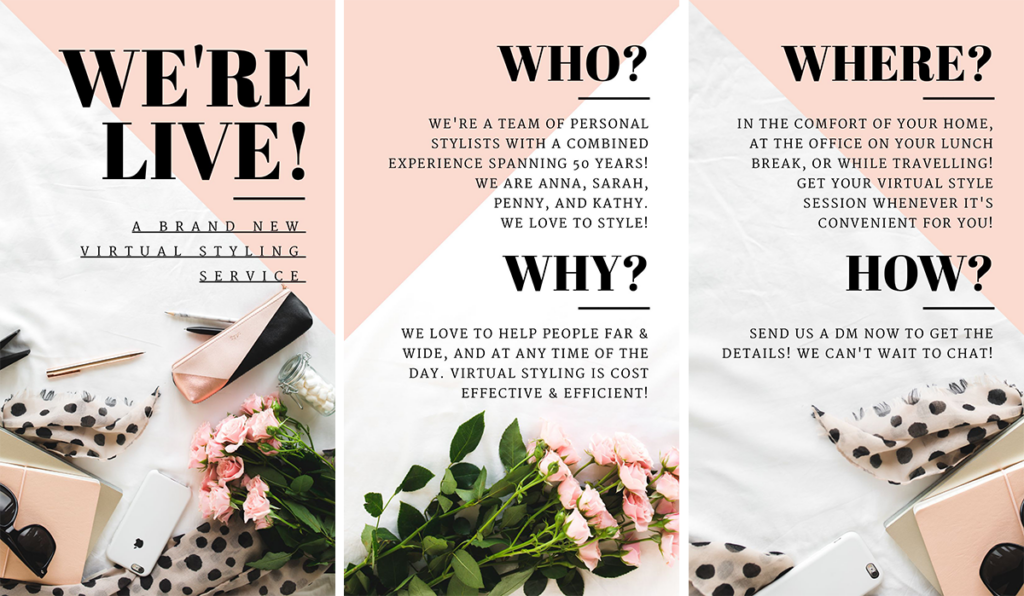 2. Introduce your team members. By showing the people working behind your brand, you'll create a personal touch in your stories and build connections with your followers. When it comes to making a purchase, people are more interested in buying from a brand that they feel like they know.
3. Post behind-the-scenes content. There's just something about it that people love to see. What does an average day at work look like? How does your workspace look? Are you working on something exciting? How do you manufacture your products? Is there a celebration in your office today? Show all of it in your stories.
4. Promote your blog posts. If you have more than 10k followers, you can use the 'Swipe Up' feature to send people directly to your new blog. If not, you can put up the link in your bio and point people towards it.
5. Create shoppable stories. Shoppable story stickers were launched back in 2019. You can use it to directly sell products from your Instagram stories. To use this feature, you must be selling a physical product that complies with Instagram's policies and need to set up your shop on your profile.
6. Conduct a poll and ask your followers to choose between two options. It is a great way to engage with your audience and involve them in a decision-making process.
7. Share expert tips and tricks related to your industry. It will help position your brand as a trustworthy source of information. You can ask your followers to drop questions and then answer them in your stories.
8. Use the question sticker. It allows you to ask a question to your followers or let them ask you a question. You can then share the responses in your stories. This allows you to engage with your followers as well as have a little fun with the responses.
9. Have some questions that you get asked all the time? Instagram stories are a great place to answer them. These FAQs can be anything from how long does shipping take to what material a certain item is made out of.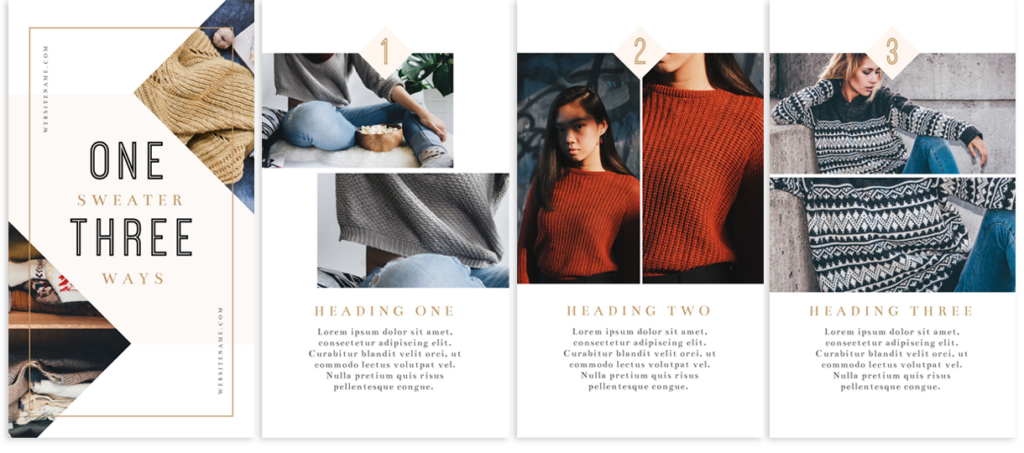 10. Put up Questionnaires as 'This or That' stories. You can either participate using a template that someone else has created, or create your own branded questionnaires and ask your followers to use them in their stories.
11. Share testimonials or reviews from your customers. It is the best social proof and can easily convert warm leads into conversions. You can post screenshots of reviews, snippets of emails, or video testimonials.
12. Show before and after. This can be the results produced from using your products, change in your logo or workspace, increase in the number of team members, product reveal, change in packaging, etc.
13. If you have an event coming up, do a countdown on your stories. Instagram has a sticker available for running a countdown that you can customize with your choice of title. You can create a countdown in case of the launch of a new product, an upcoming sale, contest starting/closing dates, new store opening, etc.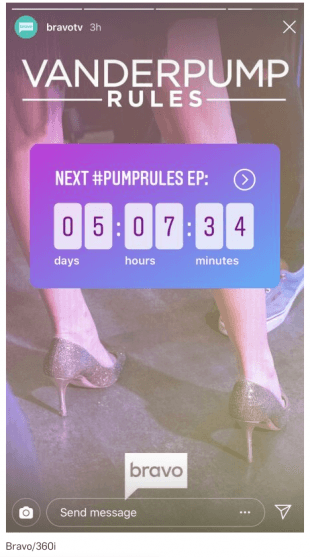 14. Post throwback pictures and take part in the #TBT. It is a fun way to showcase where your brand came from and see how much it has grown over the years.
15. Let your staff shine on your stories. Let them run your stories for a day as it will give your brand a more human angle.
Creative Instagram story ideas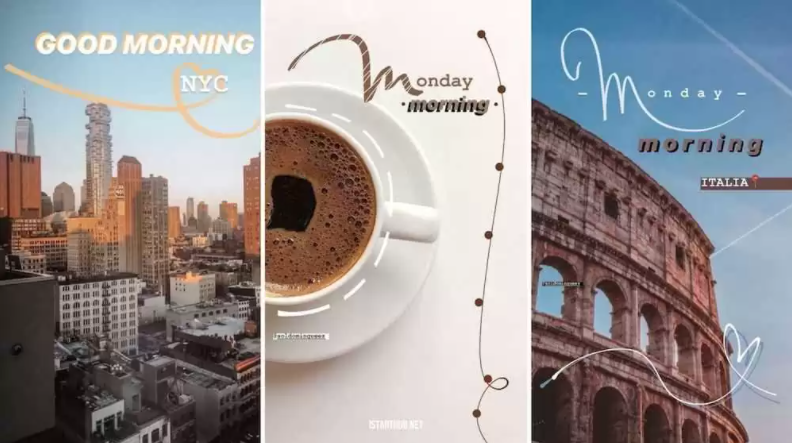 16. Show your morning routine. Let your followers know how you begin your day.
17. Share an inspirational quote.
18. Tell the time you woke up and ask your audience at what time they woke up today.
19. Share your plans for the day.
20. Show your breakfast and tell your audience what you usually eat.
21. Sing a song and ask your followers to guess it.
22. Post a funny meme with a call to action to share it.
23. Create a marathon of your funny photos and ask followers to share their similar pics.
24. Share your OOTD.
25. Show your pet or any funny video with a pet.
Interactive story ideas for Instagram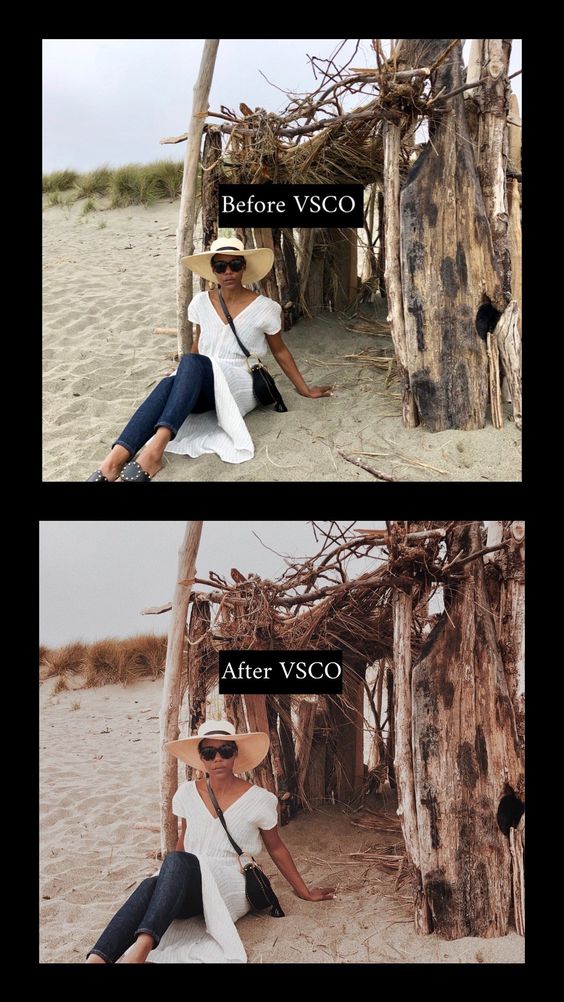 26. Show 2 photos – one original and one with a preset. Ask your followers to choose the best one.
27. Show Before and After.
28. Create a contest or giveaway.
29. Countdown to your live stream.
30. Answer the questions (allow people to ask you something).
31. Share your preferences and poll your followers to learn what they love.
32. Ask your followers to help with anything (food, clothes, presents, etc.)
33. Call to action story asking for reactions.
34. Have you noticed something in my previous story? Ask people to go back and check.
Read More: How to Add Music to Instagram Story?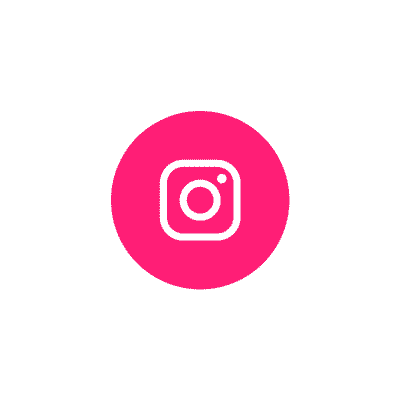 Create a perfectly lovable Instagram story
RecurPost will let you schedule your Instagram stories at the best times.
Instagram birthday story ideas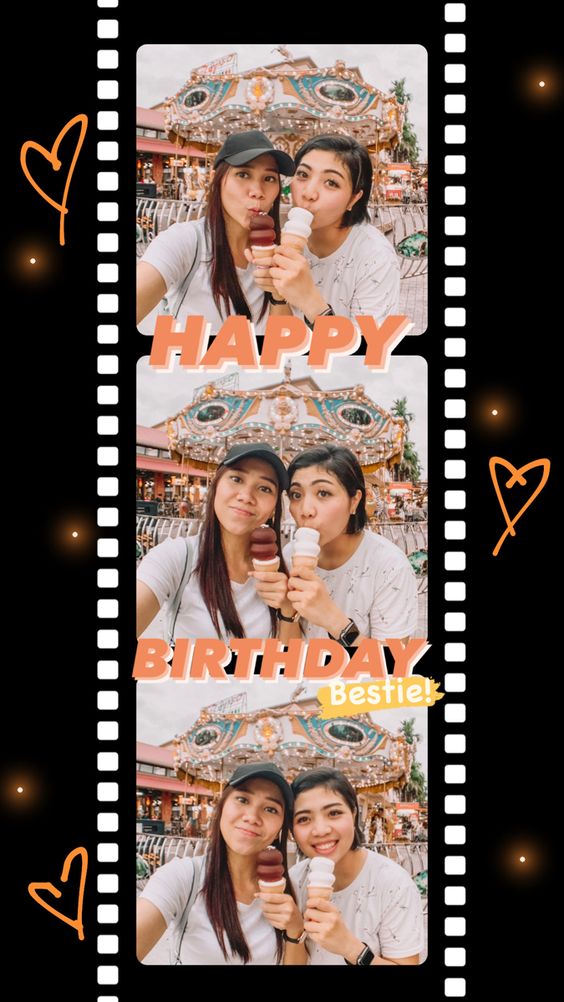 35. Create a collage with you and your friend's pictures.
36. Create a short video using your best moments.
37. Share the story of your friendship with this person.
38. Create a happy birthday card with best wishes.
39. Ask people who know this person to share their wishes at the same time.
40. Do a birthday countdown.
Travel Instagram story ideas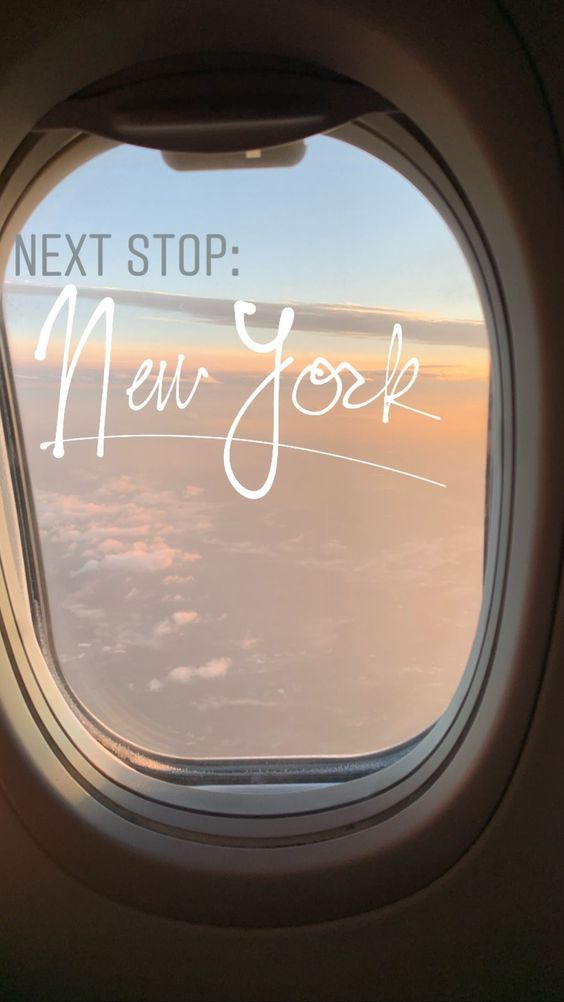 41. Share a picture of your luggage and ask your followers to predict where you're going.
42. Share snaps of skies from the plane's window.
43. Record time-lapses of train/plane journey.
44. Share pictures of sunsets.
45. Show the places/viewpoints that you're visiting.
46. Take a snap from the car's front seat.
47. Show the best places to eat in a city.
48. Share a rare fact about the place you're visiting.
49. Do a room tour of the hotel or Airbnb where you're staying.
50. Provide an itinerary that your followers can use.
Food Instagram story ideas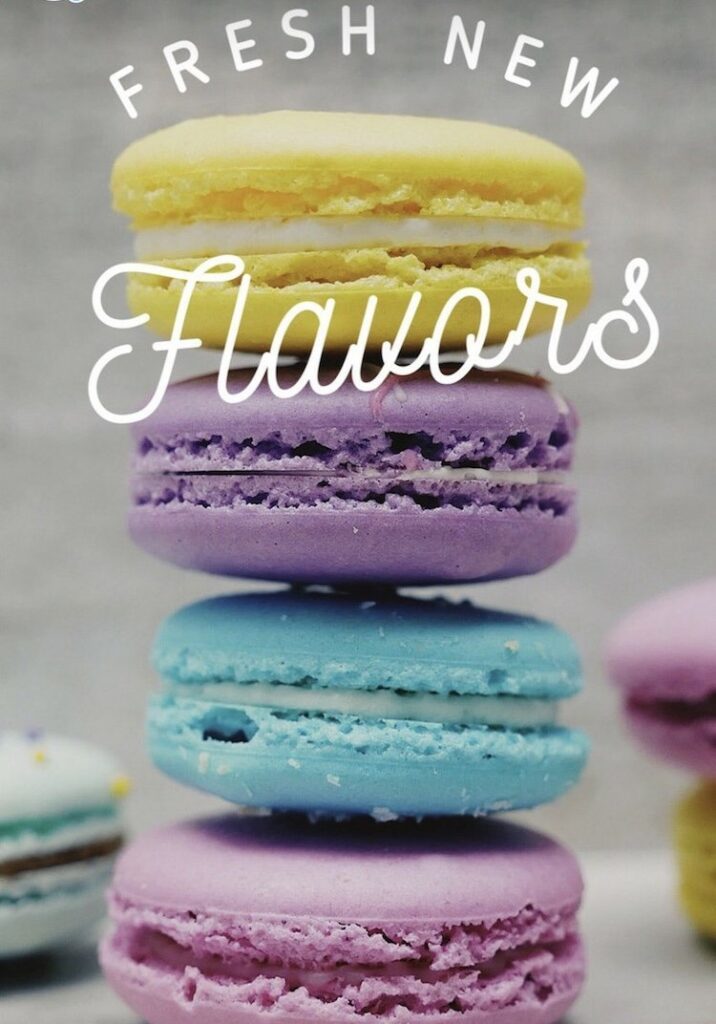 51. Share a sneak peek of your upcoming recipe.
52. Add a behind-the-scenes photo of your food ffreindsphy set-up
53. Share the mess you made while preparing a dish. People love to see the real you, and sharing your failures makes them feel more connected.
54. Share a photo of a restaurant meal and tag the restaurant in it.
55. Share a home-cooked meal and its recipe.
56. If someone tags you in their Instagram feed because they made your recipe, share their post to your stories as a way to thank them.
57. Ask your followers which recipe they want to see next.
58. Share your favorite secret ingredient that spices up your every single dish.
59. Share your favorite recipe from your mom or grandma.
60. Record a video of your kitchen and do a tour.
Instagram story questions ideas
61. Ask 'What would you do for $1000?' Share the answers and your variant.
62. Share your DMs with a question and ask how people would reply.
63. Ask your followers to guess your favorite place.
64. "Truth or Lie". Followers ask – you reply.
65. Ask your followers a random question about how long it takes them to do a particular task.
66. Any personal question to learn how much people know about you. For example, "How old I am", or "My job is…"
Cute Instagram story ideas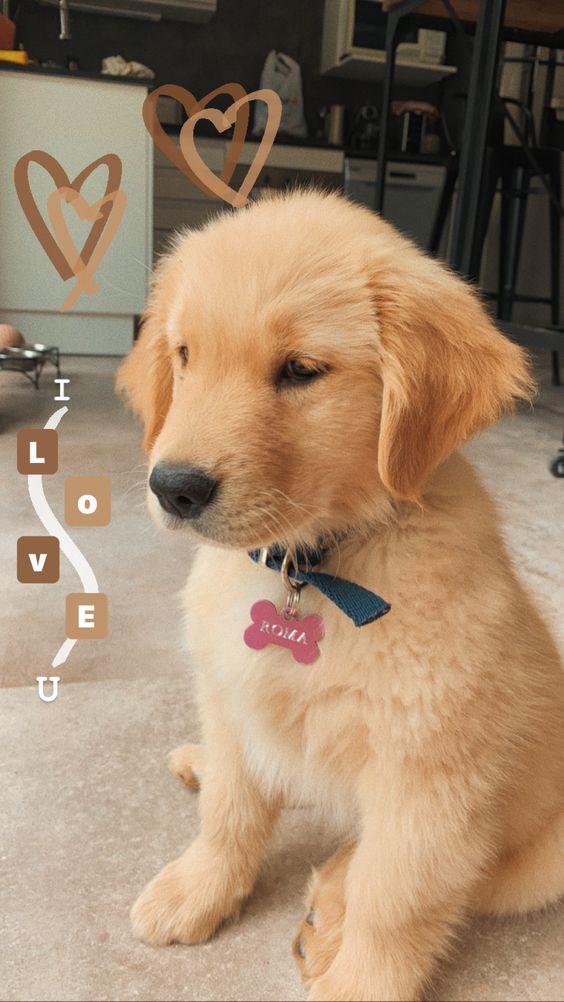 67. Share details of your favorite outfit.
68. Create polaroids of your pictures.
69. Use AR filters and create goofy selfies.
70. Put up an emoji slider along with a caption.
71. Show your pet or any funny video with a pet.
72. Dance to your favorite song.
73. Describe yourself with emojis and ask your followers to do so too.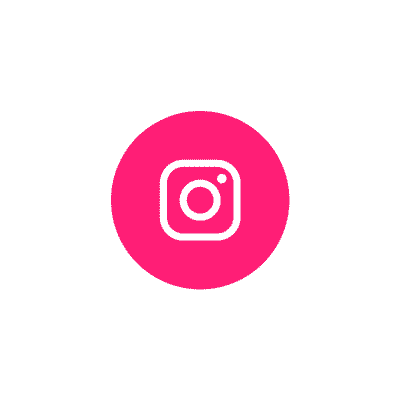 Create a perfectly lovable Instagram story
RecurPost will let you schedule your Instagram stories at the best times.
New year Instagram story ideas
74. Do a countdown for 7 or 10 days and share your excitement with your followers.
75. Share your new year plans before a day.
76. Post a groupfie with whom you are celebrating your new year's eve.
77. Go live and wish your followers a happy new year.
78. Show your followers what you're doing for new years.
79. Share your new year's resolutions.
80. Use the question sticker and ask your followers about their new year resolutions.
81. Do a little throwback of major events that happened in the year.
Instagram highlights ideas
82. Save the moments you record of your family, the selfies, and fun memories and create a highlight.
83. If you run a business and have shared customers' reviews in your stories, store them in a highlight.
84. Share the books you're reading that could help your readers or simply those you enjoy.
85. Share the type of music that you listen to while you're working, exercising, or cooking.
86. Record the moments when you're at the beach reading, at parties, and anything else you do for fun.
87. Save all your travel stories as highlights or showcase in change in your logo.
88. Put up links to important landing pages in a highlight. For example, links to buy your products, newsletter signups, workshops, etc.
89. Save all the new things in your shop, blog, or business that you want people to see when they first get to your profile.
90. If you make YouTube videos, share the small snippets and save them for easy access.
Instagram story caption ideas
91. "More love and sunshine."
92. "Hanging out on the Internet."
93. "There are so many beautiful reasons to be happy."
94. "Squeeze the day, people!"
95. "Be proud of how far you've come."
96. "Today is pretty magical."
97. "Be the energy you want to attract."
98. "Big things are coming."
99. "Good things come to those who wait, but better things come to those who rush."
100. "You're never fully dressed without a smile."
101. "Your vibe attracts your tribe."
Cool Instagram story ideas
102. Instead of posting one or two static stories with a tip, you can do a longer video showing your audience how you do something.
103. Use AR filters and share a goofy selfie.
104. Host an AMA session.
105. Conduct a quiz on your industry or niche.
106. If you want audience engagement, customer feedback, and expanded reach, then share questionnaires with your audience.
107. Give a shout-out to your favorite creators or brands.
108. Share a trending meme.
109. Talk about some of your favorite things.
110. Talk about your daily routine and your favorite task.
111. Host some icebreaker games like 'Two truths and a lie' or 'Would you rather'.
Instagram story ideas for Photographers
112. Share behind the scenes of your shoots. Show your prep (printing mood boards, setting up studios + lights, getting clothes ready, packing up cars, actual shooting, etc)
113. People love to see what photographers shoot with. So share your kit!
114. Do a timelapse of you working, speed it up, and upload it to Stories.
115. Share a before and after of an image you've edited.
116. If you work on location, or even in a big studio, share those environments.
117. If you travel for work, show where you're going and share your experience.
118. Share about things you do while not working.
119. Show how you edit your images and the software that you use.
120. Show how you select a place to shoot.
121. Talk about your favorite props.
Instagram story design ideas
122. Build a storyboard around several of your key tips or points that entice viewers to click through.
123. Don't include any element or text outside the storylines.
124. Create a story-specific style guide.
125. Use the colors and fonts that relate to your brand.
126. Take fun boomerangs.
127. Add shadows to your texts.
128. Create interactive design elements using solid symbols.
129. Give your text a rainbow or ombré effect.
130. Create backgrounds and overlays.
Instagram story game ideas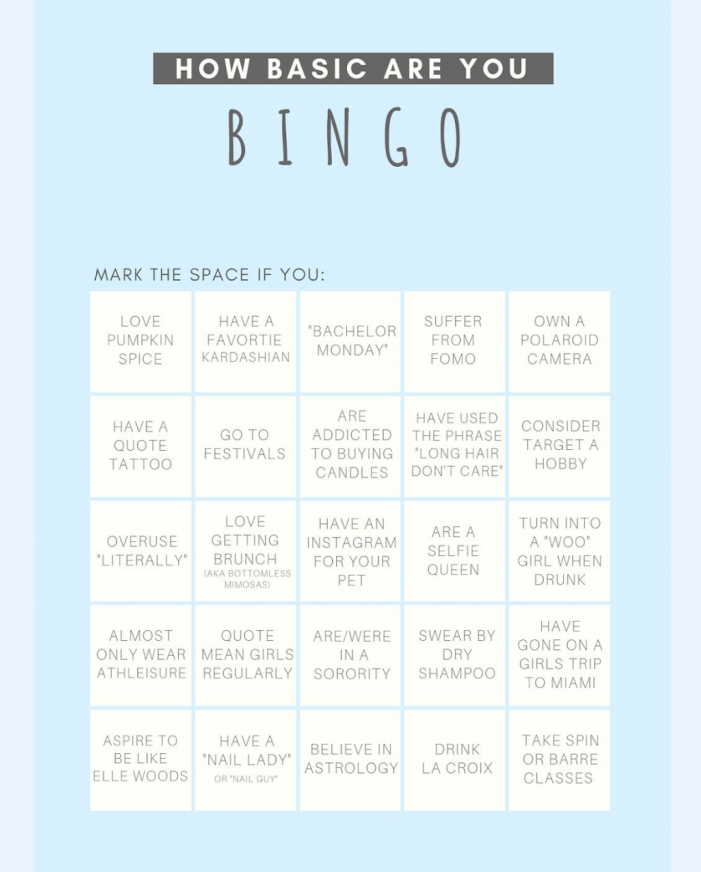 131. This or that – Pick a topic and encourage your followers to reshare it to their stories with their choices circled or underlined.
132. Bingo – Make your own bingo game by picking a topic, then filling in the squares with things that are relevant to that topic.
133. GIF challenge – Pick your topics or occasion and leave squares for gifs relevant to themes within those.
134. Favorites – Pick some categories, like 'favorite book' or 'favorite holiday destination', and leave space for your followers to add their own answers when they repost.
135. Truths and a lie – Come up with three truth facts about yourself, and one cheeky lie. Then, ask your followers to guess which one is the lie.
Instagram story edit ideas
136. Write each letter individually for a more aesthetic look.
137. Copy and paste pics from your camera roll and create a collage on Instagram.
138. Write a quote or lyrics on the edges of stories.
139. Create your own tracking by inserting space between letters.
140. Create a spiral or zigzag around a person or an object.
141. Mix fonts and play around with typography.
142. Create your own drop shadow.
143. Fill the entire image with a single color and use erase tool to carve out the selected portion.
144. Create doodles using GIFs and stickers.
145. Create a color palette.
Instagram story ideas for friends and close friends
146. Share private Stories or posts
147. Share exclusive stories, offers or sales
148. Show sneaky behind the scene photos and videos
149. Gather your own focus group to help you grow your brand
150. Do exclusive polls
151. Gather deep, personal insights
152. Get help choosing something (like your outfits, your next product, a color, etc…)
Instagram story decoration ideas
153. Use creative typography.
154. Type in using your hands. It is a quick hack that can truly make your Stories more authentic.
155. Create an uneven collage.
156. Change the background color for your posts.
157. Add music and change the appearance of lyrics.
Instagram story selfie ideas
158. Tilt your head from left to right, and up and down to figure out what your best side is. Let the light hit your cheeks and see what you like.
159. Shoot selfies in natural lighting.
160. From cute face filters on Snapchat to pretty VSCO filters, test out your faves for the perfect pic.
161. Instead of smiling into the camera straight-on, hold your phone a little bit above you. It makes the photo look less intense.
Aesthetic Instagram story ideas
Here is a list of some story ideas for Instagram that are aesthetic:
An Instagram story with the moving clouds backdrop by using the GIF feature
Pantone palette inspired story
Video background Instagram story
A story with sunset vibe
Instagram story featuring repeating Ads for new announcements
Block text in your story
A story with wavy and sparkly lines
Instagram story ideas for personal account
Here are some Instagram story ideas tailored specifically for personal accounts:
Share glimpses of your everyday life, including morning routines, meals, or activities.
Showcase your hobbies and passions, whether it's painting, cooking, fitness, or anything else you love.
Post old photos or videos with nostalgic stories and captions.
Engage your audience by posing thought-provoking questions or fun polls.
Document a typical day in your life, from morning to night, with stories as they unfold.
Post your stylish outfits and fashion choices.
Share your favorite books, movies, music, restaurants, or other recommendations.
Discuss self-care practices, wellness tips, and mental health awareness.
Express gratitude and share reflections on life, experiences, or lessons learned.
New reel story ideas
Here is a list of IG story ideas for new reels:
Behind the scenes reels
A reel where you introduce yourself or the brand with a story
Show a before and after comparison reel
Make a tips and tricks reel
Give an exciting sneak peak into some upcoming event
Make a trending reel
Repurpose evergreen content to make a new reel
Instagram story ideas for Photos
Here is a list of story ideas for Instagram:
Make use of Ombre or rainbow letters
Use letters as decoration for the photo
Play with the fonts and handwriting by mixing them
Add a drop shadow to the text in your photo
Make use of text as a backdrop for your photo
Create a collage with multiple photos
Convert a live picture into a boomerang
Instagram story GIF ideas
Here is a list of keywords that you can add in search for finding the GIFs for your Instagram story:
Izzyink
Handmade
Saramaese
Norafikse
Melanfrose
Emmadarvick
Happpyal
Boho
Latte
Plantethics
Bossbabe
Vipapier
Rizzy
Lidiaontheroad
Wildflowerbar
Gladdest
megmeg
Kapbeans
Instagram story ideas for multiple photos
Here is a list of ig story ideas that you can use when you have multiple photos in your Instagram story:
Doodle with the drawing feature
Add a GIF
Post a poll
Tag another account if you can
Pick a relatable hashtag to add
Add a location tag
Use the Asking a question feature
Dog Instagram story ideas
Here is a list of story ideas for Instagram for your dog:
Use IG stickers for your dog's stories
Make use of templates to show the creative side of your dog
Introduce your pet and share fun facts about the dog
Use the question box for rounds of question and answers for the dog
Show a day in the life of your dog
Ask for tips and tricks as feedback to involve users
Simple short bio quotes
Here is a list of bio ideas for Instagram (sourced from One Week In)
I survived because the fire inside me burned brighter than the fire around me.
You is kind, you is smart, you is important.
Die having memories don't die with just dreams.
Take care of your body, it's the only place you have to live.
Stay humble. Be kind. Work hard.
Making every day magical.
Loving fiercely. Stopping along the way to take photos.
Captivated from life, showing it here.
Trying to become the best. That is why first I am being the worst.
Creating a life I love.
How to use hashtags for Instagram stories
Instagram hashtags are very powerful to get more views and followers and they are a definite way to put your business on the search maps. Here are tips that you need to keep in mind when you use hashtags for Instagram stories:
Avoid using hashtags that are banned.
Make good use of location hashtags because that will increase your chances of getting ranked
Take your audience's choice in view when you pick hashtags
Include hashtags with different ranges of popularity
Hide hashtags that are extra. Do not put every hashtags on the front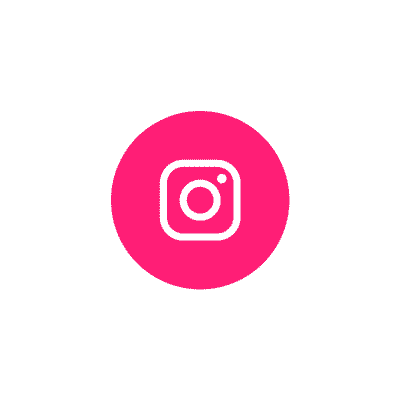 Create a perfectly lovable Instagram story
RecurPost will let you schedule your Instagram stories at the best times.
5 Easy Tips To Level up your Instagram Story engagements
If you want people to spend more time with your Instagram story content, you are not the only. Active engagement on your Instagram stories can result in better conversions. Here are 5 tips that will help you increase your Instagram story engagement:
1. Add a "Tap for more" CTA
The tactic where you write Tap for more on your first story pointing towards the next with arrows is simple and straightforward. This will encourage users to move to the next story for more information.
2. Deliver content that is worth saving
When users like what they see, they will screenshot and save it. So, focus on delivering content that is worthy of saving. For this you can deliver branded wallpapers in your story. You can also create lists for showcasing information because users love reading through lists.
3. Motivate followers to DM you
When your users DM to your Instagram business account, you get a chance to build a personal relationship with them. You can use certain types of content like surveys or downloadables for this.
4. Use Hold to read for increasing attention span
If you want your readers to spend more time on your stories, use the Hold to read tactic. This will involve adding content that the user won't be able to read within 15 seconds. So, they will have to hold and press for longer to read the entire text.
5. Make two-way conversations
Audiences love it when they feel valued and attended to. So, you can use AMA questions to make your conversation through Instagram stories a two-way street. They will pitch in their questions through that, and you can give answers to those.
The bottom line
That's it! Now you have 161 amazing Instagram ads story ideas and tips to optimize your account. Use this list to create your content calendar, schedule posts using a social media scheduler, and see your engagement rate boost up like crazy by uploading content with social media bulk scheduling.
RecurPost is a powerful social media management tool for creating content and scheduling it on major platforms in advance. You can schedule Facebook posts on your profiles, pages and groups. To share images, reels and stories, you can schedule Instagram posts on personal and business profiles.
RecurPost helps you to schedule tweets on your Twitter account and build community. You can schedule LinkedIn posts on personal and business pages to connect with global leaders. To take benefits of visual platform, you can schedule pins for promoting your business on Pinterest. With RecurPost, you can schedule Google Business profile posts with CTAs of your choice for attracting local clients.
P.S. Sign up for RecurPost's 14-day trial and post your content for the best time to gain more engagement with your content.
Frequently Asked Questions
1. What should I put on Instagram story?
There's just so much you can share on your Instagram story. Here are some evergreen ideas you can use:
– Share about your daily routine.
– Create polls.
– Promote your products/services.
– Share testimonials/reviews of your customers.
– Host a live Q&A session.
– Promote your latest blog post.  
– Share tips and tricks related to your niche.
– Share a product demo.
2. What are some Instagram story ideas for influencers?
Influencers tend to post multiple stories a day to keep up the audience engagement rate. Some ideas to keep your Instagram story game on include:
– Share your OOTD
– Talk about your morning routine
– Share your favorite skincare products
– Share what you do on weekends
– Start a story game like 'Bingo' or 'this or that'.
– Share a trending meme
– Talk about some of your favorite things
– Share your travel pictures or do a #ThrowbackThursday
3. How do I make my Instagram stories attractive?
Instagram offers a lot of editing tools that you can use to make your stories more attractive. Here are some ideas to create engaging Instagram stories:
– Write each letter individually for a more aesthetic look.
– Copy and paste pics from your camera roll and create a collage on Instagram.
– Write a quote or lyrics on the edges of stories.
– Create your own tracking by inserting space between letters.
– Create a spiral or zigzag around a person or an object.
– Mix fonts and play around with typography. 
– Create your own drop shadow.
– Fill the entire image with a single color and use erase tool to carve out the selected portion.
– Create doodles using GIFs and stickers.
4. What are some Instagram story ideas to get followers?
Instagram stories are a great way to engage with your existing followers and attract new ones. Some ideas you can follow are:
– Host a contest or a giveaway.
– Ask people to shoot questions and then give their answers.
– Let your customer or employee take over your account for a day.
– Share behind-the-scenes videos.
– Share posts of other accounts you like.
– Post small tutorials and how-to videos.
– Ask for suggestions and include your followers in the decision-making process.
– Conduct a poll.
5. What are some Instagram story ideas when bored?
It can be sometimes daunting to come up with Instagram story ideas. For times like these, here are some ideas to implement:
– Share a drool-worthy picture of your meal.
– Snap a pic of you giving your pup a bath outside.
– Post a recipe tutorial showing off your baking skills.
– Click a boomerang of your at-home happy hour setup.
– Record your beauty routine.
– Share a screenshot of a zoom call with friends.
– Snap a funny picture of you recreating your favorite meme.
– Do a small dance routine.
6. what are some of the creative ideas for your Instagram story?
When it comes to creative ideas for Instagram stories, there are numerous engaging options to consider. Some of these ideas include:
– Add interactive polls and quizzes.
– Pose a thought- provoking question and encourage your followers to answer.
– Showcase your artistic creations.
– Use AR doodles and drawings to create fun and interactive doodles in your story.
– Post behind-the-scenes of your work, creative process or funny failed moments.
– Collaborate with other people or let someone else takeover your story.
– Challenge your followers with riddles and brain teasers.
7. What are some creative aesthetic story ideas for Instagram?
Creative aesthetic story ideas for Instagram that can elevate the visual appeal of your content and engage your audience include:
– Curate and share mood boards with visually harmonious images and colors.
– Create stories with clean and minimalistic visuals, focusing on simple and elegant elements.
– Plan stories with a consistent color scheme to create a visually cohesive look.
– Share breathtaking nature scenes, landscapes, and outdoor adventures.
– Capture and post authentic and candid moments that evoke a sense of serenity.
– Use filters and editing styles to mimic the look of vintage film photography.
– Experiment with bokeh effects and subtle blurs for a dreamy and ethereal feel.
– Capture the urban aesthetic with neon lights and cityscapes.
8. What are some Instagram story writing ideas?
Here are some creative Instagram story writing ideas to make your stories more engaging and captivating:
– Share short, informative, and interesting blog-style posts that your audience will find valuable.
– Create a story with a series of captivating captions that tell a larger narrative or convey a message.
– Compose and share poetry or haikus that evoke emotions or convey meaningful messages.
-Share uplifting and motivational messages to inspire and encourage your audience.
– Play with puns, wordplay, or riddles to entertain and challenge your audience.
– Present a mix of true facts and fictional elements to create an entertaining and educational story.
– Create a story using only emojis, and challenge your audience to interpret the narrative.
9. What are some Instagram story location ideas?
Here are some location areas for your Instagram stories:
– Showcase iconic landmarks and attractions in your city or while traveling.
– Share stunning views of beaches, sunsets, or coastal landscapes.
– Highlight cozy cafes or trendy restaurants where you enjoy your meals.
– Capture the beauty of nature in parks, botanical gardens, or green spaces.
– Visit and document historical sites or heritage buildings.
– Share your favorite artworks and exhibits from art galleries and museums.
– Take your audience on a virtual tour of bustling local markets.
– Show off breathtaking views from mountains or while hiking nature trails.
– Cover local festivals, parades, or cultural events.
– Share cozy moments in bookstores or libraries.
– Document your travel experiences through stories for a virtual travel adventure.
10. How to create an Instagram story with round edges and download it as a PNG file?
To create an Instagram story with round edge , you can use photo editing software or online tools that support this feature. Here's a step-by-step guide using Canva, a popular online graphic design platform:
1. Sign up for a free Canva account at www.canva.com.
2. Choose the "Instagram Story" template with custom dimensions (1080px x 1920px).
3. Upload your image to Canva using the "Uploads" tab in the left sidebar.
4. Drag and drop the image onto your canvas.
5. Click on the image to select it, then go to "Effects" in the top toolbar.
6. Look for "Rounded Corners" and adjust the slider to round the edges as desired.
7. Customize your image with text, stickers, or other elements if desired.
8. Click on "Download" in the top right corner, select "PNG" as the file type, and download the image to your device.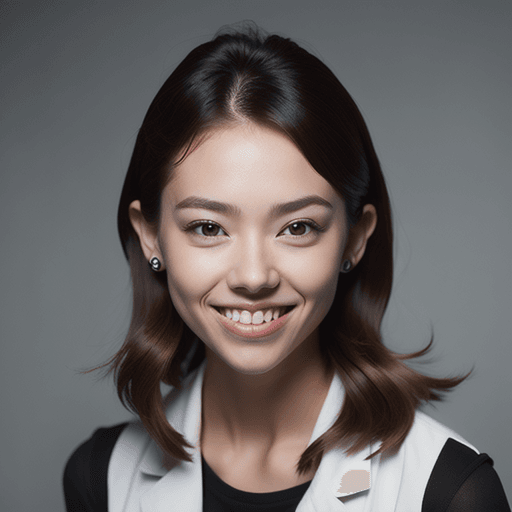 Debbie Moran is a Digital marketing strategist with 5+ years of experience producing advertising for brands and helping leaders showcase their brand to the correct audience. She has been a part of RecurPost since 2019 and handles all the activities required to grow our brand's online presence.