Consumer and business behaviors have been dramatically affected by the COVID-19 pandemic. And without any doubt, it can be said that even in the post-virus world, this changed behavior will continue to reflect in buying methods. Due to COVID-19, entire economies have been put on halt, and a majority of industries have lost their stakes. However, it is not the time to grief, but to take appropriate measures and come back stronger with an impeccable digital marketing strategy & to add social media scheduler in marketing strategies to gain more reach.
Brands need to focus on the choices that will become an important part of their target customer's behavior as the new normal dominates, such as increased intake of digital content and more, and brands need to have an agile approach. In order to help you with reframing your digital marketing strategy, we have put together all the important points that you should consider.
First, let's look at the digital marketing trends that will prevail in 2023, some of which you can include in your strategy.
Digital marketing trends in 2023
Given the circumstances, it is quite impossible to predict the changes that will affect your digital marketing strategy in the long run. For some businesses, it can prove to be a game changer. For some, everything will slowly go back to normal. However, 2023 isn't the long run. It is the medium run that will definitely be affected by the pandemic.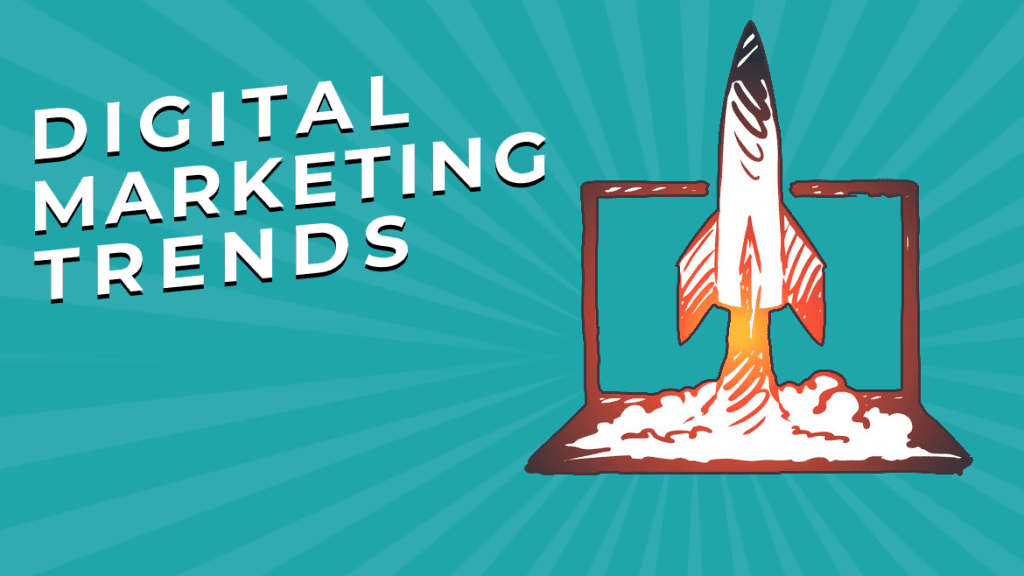 Below are some trends that could beam into our faces this year:
1. Shoppable posts
Honestly, we can't see a more significant trend in the past few years than minimizing the number of funnels in the journey of making a purchase. The number of things consumers have to do between seeing a product and buying it is constantly decreasing.
And a recent advancement is the introduction of shoppable posts by Instagram, followed by YouTube, which allows users to shop for a product directly from a post or a video! It completely eliminates the need to jump to a dedicated website to make a purchase for the product shown in the social media post.
The Covid aspect
Needless to say, online shopping was the most popular during the lockdown period. For many, it was the only way to buy even essential goods. Online shopping has been popular for a long time, but it has dramatically increased due to the pandemic.
The change in digital marketing strategy
Try to build a presence on platforms like Instagram and YouTube, and include shoppable posts in your social media marketing strategy.
2. Influencer marketing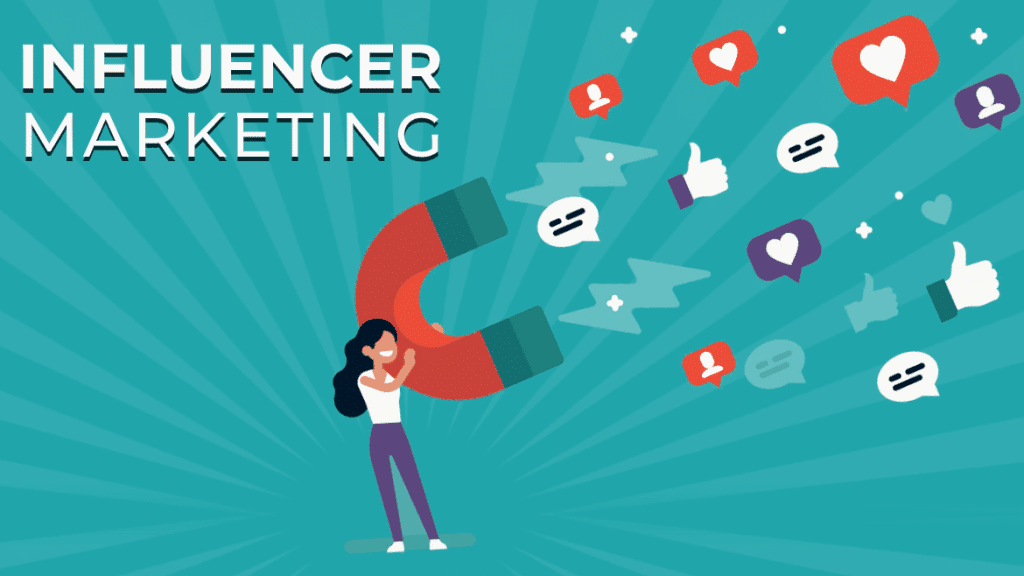 When brands think about influencer marketing, they generally picture a person with millions of followers to promote their products. However, macro/big influencers or celebrities are not the ones that your business needs. Their engagement rates are quite low as compared to micro-influencers, who are experts in their niches.
Micro-influencers with a limited but still significant presence may have a closer relationship with their fans. They could be a safer choice for a merchant than massive Instagram divas.
The Covid aspect
Businesses that weren't even considering social media before the pandemic have created social accounts to open to online audiences. And the people who have already established their presence as influencers are a great way to reach your target audience quickly.
The change in digital marketing strategy
Are you dealing with fashion jewelry? Don't go for the big fashion influencers or celebrities with a million followers. Instead, find out multiple emerging micro fashion influencers with 10k-100k followers and watch your brand reach boost like crazy. They'll promote your products in the most natural way that resonates with their audience. Their posts don't even appear like an ad.
3. Targeting new audiences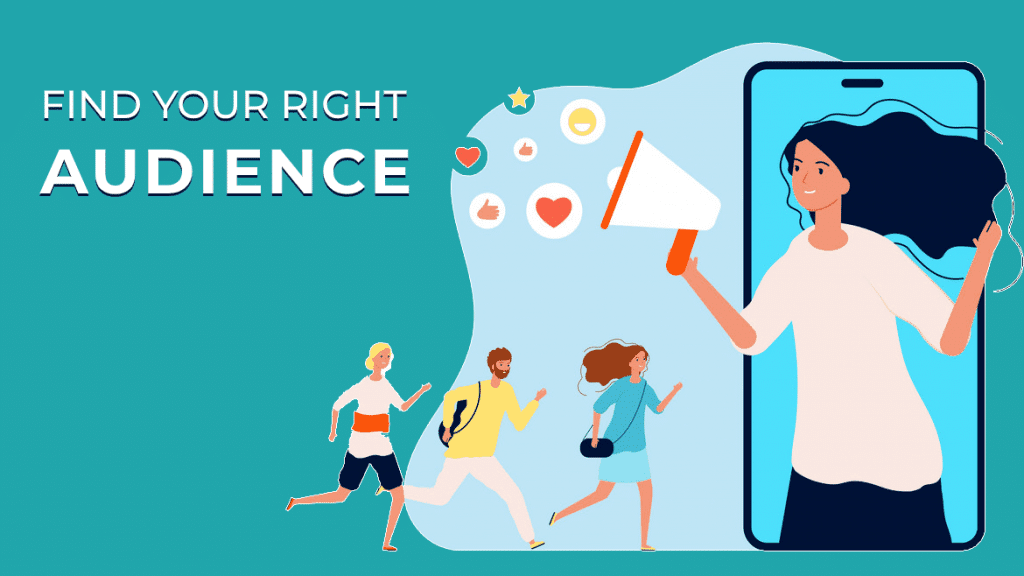 At one point in 2020, 4 billion people worldwide were under lockdown. Even World War 2 didn't affect this number of the population together. This has given us an opportunity to wonder how we are mutually connected. For brands, this is the time to think and find out about new target markets.
So many people were stuck in their houses, needing the same things simultaneously. Doesn't that give you an idea of how to expand online and reach new audiences?
The Covid aspect
This isn't exactly a social media in healthcare aspect. The entire situation of the pandemic was only a signal that a global audience exists, and it will only grow bigger.
The change in digital marketing strategy
You know that you have got a chance of entering into new markets. With global shipping companies that you can outsource, there is nothing that can block you from reaching them.
4. Subscription-based products and services
Subscriptions are the new way of repeated purchasing. And if you're not using it yourself, you could be missing out on amazing deals. Nowadays, products often become services and the product's price is the monthly fee. Only the packaging stays single-served.
People can have 5 boxes of green tea delivered right at their doorsteps on the 1st of every month, without placing an order manually. Isn't that cool and a great way to buy things that we often forget on a monthly basis?
The Covid aspect
Subscriptions were almost like a life-saver for some businesses during the covid crisis. For example, although gyms were shut down, people were offered online classes. This small amount helped many companies to stay afloat during the pandemic.
The change in digital marketing strategy
Offering subscriptions to your products or services can help you in attracting long-term customers. Your finances will also become more predictable with people tied closely to your products. While attracting new customers, this will help you in increasing customer retention. Also, allow users to unsubscribe without any hassle and run ad campaigns for lost customers.
Things that can work for your digital marketing strategy
1. Use of social media platforms
The growing trend in user-generated content and interactions on different media networks is a strong picture of where the target audience is. Create accounts on different social media platforms, identify your target audience, and create content that makes them stop scrolling and engage with you. Don't blindly work on all the social platforms that you can see. Identify the sites where your audience spends most of the time and start working on them. Run smart ad campaigns to bring the right people to your profile. Keep an eye on trends and curate content around buzzworthy topics to grab a chance on viral marketing techniques.
Consistency is the key when it comes to undertaking content marketing for your social media. Posting just once or twice a month is not going to give you the desired results. We understand that posting content on a daily basis is a lot of work, but it is inevitable in order to put your brand in front of people. To make things easier, you can use a set of digital marketing tools. A social media scheduling tool like RecurPost, which is also one of the best free Hootsuite alternatives will help you in scheduling the whole month's content from the social media calendar (or more) in advance on multiple social accounts.
RecurPost lets you schedule Facebook posts and schedule Instagram posts to increase your brand awareness. RecurPost allows scheduled posting on profiles, pages, and groups on Facebook. You can create fun with reels and short stories while scheduling posts on Instagram.
Promote your brand where industry professionals are active. Schedule LinkedIn posts on personal and business pages and connect with them. Utilizing this tool, you can schedule tweets at the best times of the day.
Additionally, RecurPost is a fantastic Pinterest scheduler for the visual-heavy marketer. It enables you to schedule Google Business Profile posts to share coupon codes or inform about an event to call your local customers on the party floor.
This way, you'll not be required to post manually on different social media platforms. It will also generate content for you through RSS feeds and other integrations, which will never let you fall short of content to share with your audience! Also making it one of the preferable buffer alternatives in the market.
2. Turn to Chatbots and artificial intelligence
AI is evolving at a rapid pace and transforming the way brands conduct business with their clients, and what better time than coming out of a pandemic and coming back stronger and better than ever, to bring it into your digital marketing strategy? According to a study, 25% of the companies that don't use AI are planning to that this year.
Through chatbots, you will be able to answer queries and problems in real-time and also book online appointments. The speedy way in which you can connect and communicate with customers who are interested in your brand makes it much simpler and more practical to satisfy the demands for quicker and more specific answers.
3. Optimize your local as well as international SEO
Every single economy has been impacted by Covid-19 in different ways. Thus, in order to put your company in front of potential customers again, you need to work both on local and international SEO. This will also be helpful when you decide to target new markets. A timely change in your digital marketing strategy can unfold new levels for your brand. Organic SEO efforts may take a lot of time to show results, but it is the only way in which marketers can adapt to the changing circumstances.
4. Introduce new payment methods
With the introduction of digital payment wallets like PayPal, Paytm, and Google Pay, it has become a matter of a click to make a transaction. People are no longer interested in taking out their cards and entering details every time they make a purchase online. You can offer your customers to pay through credit/debit cards, digital wallets, net banking, and cash/card on delivery too.
5. Conduct virtual events
Experiential marketing should never take the back seat of any brand's operation, as it is a step towards establishing a strong connection with the consumers. Although the pandemic traps people inside the box, brands/agencies should take little baby steps by planning and hosting virtual activities. They can build an impression and entertain the target audience.
6. Pay-per-click advertising
Before some time, paid advertising was used only by established brands with fat budgets to spend on online ads. However, those days are now gone. Due to lockdown, a wider audience, as well as a large number of brands, have shifted online. Due to the rise in web traffic throughout the world, the overall slots for running paid advertisements have increased, and the costs of running ads have decreased.
This can prove to be a golden chance for small businesses, entrepreneurs, solopreneurs, bloggers, and startups to try their hands on paid advertising. If you make the correct calculations and run smart campaigns, your average return on investment will certainly increase.
7. Loss aversion psychology
Loss aversion psychology can turn out to be a really powerful part of your digital marketing strategy. It defines the human psyche of avoiding losses rather than acquiring gains. And, COVID-19 just confirmed this theory. Set this as the framework for improving the digital marketing strategy for the post-COVID period, and you can see a strong improvement in customer engagement rates and the possibility of a larger customer base.
8. Digital PR
There is no perfect time to take steps for building an online presence and to show empathy towards your customers and target audience. Through digital PR, brands can create public relationships, publish meaningful and insightful content and use the scope to speak about their contribution to the global pandemic and how they are part of society – taking care of what they can and doing what they are able to.
Takeaway
Making a strategy and investing in digital marketing may seem to be a luxury for a majority of small businesses. But, taking those derided initial steps can help you get back in the game and generate a healthy demand for your products when your audience actually needs them. It will not only help in increasing sales of your products or services, but will also let you establish deeper connections with your target audience.
Brands must unnervingly flourish to create and distribute innovative content in order to win the audience and build brand image and reputation, and those who have stopped their marketing strategy must evaluate their existing brand value and regain a certain blend of digital marketing to get back on track after Covid-19.
P.S. To gain control of your social media and attract more people in less time, we recommend you to start building a content calendar as soon as possible. And then put all your posts in a queue to go out on your social media accounts. RecurPost can help you with all of your social media scheduling woes by offering features such as repeated posting and AI-based post scheduling. Click here to know more and sign up for the free 14-day trial period now!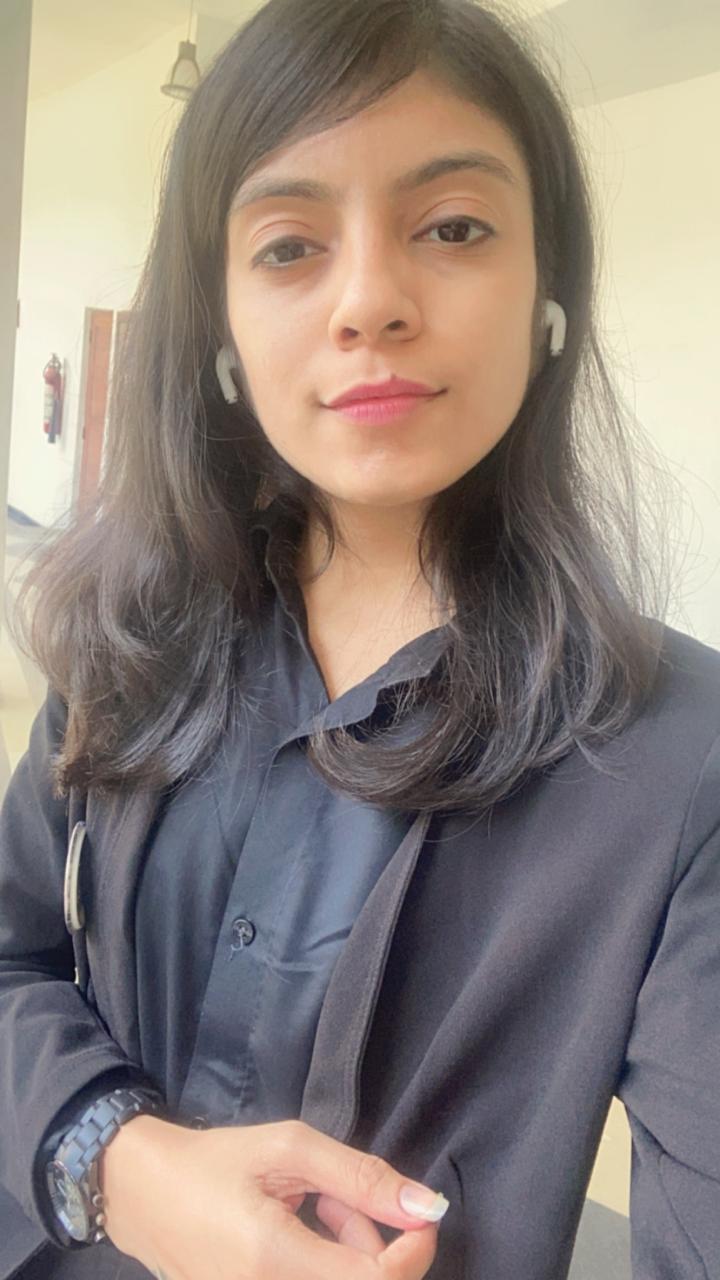 Amaiya Rathi is a Senior Content Writer at RecurPost. She helps RecurPost communicate with their readers in their own language. Whether it is the web copy, social media posts or blogs, Amaiya has worked on all aspects of copywriting. You can reach out to her at [email protected].