On television, you may have seen journalists discussing books or doing book promotion. Additionally, you've undoubtedly seen a discussion program mention a book.
However, how does that occur?
How do authors use social media to market their novels to readers?
In most cases, media attention doesn't merely fall into the author's lap. Instead, it is the outcome of a systematic book marketing strategy and a successful book promotion campaign. However, if you're prepared to put in some effort, you may increase your reach and secure media attention for your book.
Ask yourself, "What do you want this coverage to do for you, and how can you use it to meet your goals," before looking for any media coverage or how to promote a book on LinkedIn. Then, once you've done that, you're prepared to look for the appropriate media possibilities.
This book promotion article from RecurPost, the best social media scheduler, will give you quick & simple tips from top booksellers on how to promote a book on social media. However, let's first examine how this blog can be used for book marketing and promotion, including:
Table of Content for Book Promotion Strategies
1. What is a Book Promotion Plan?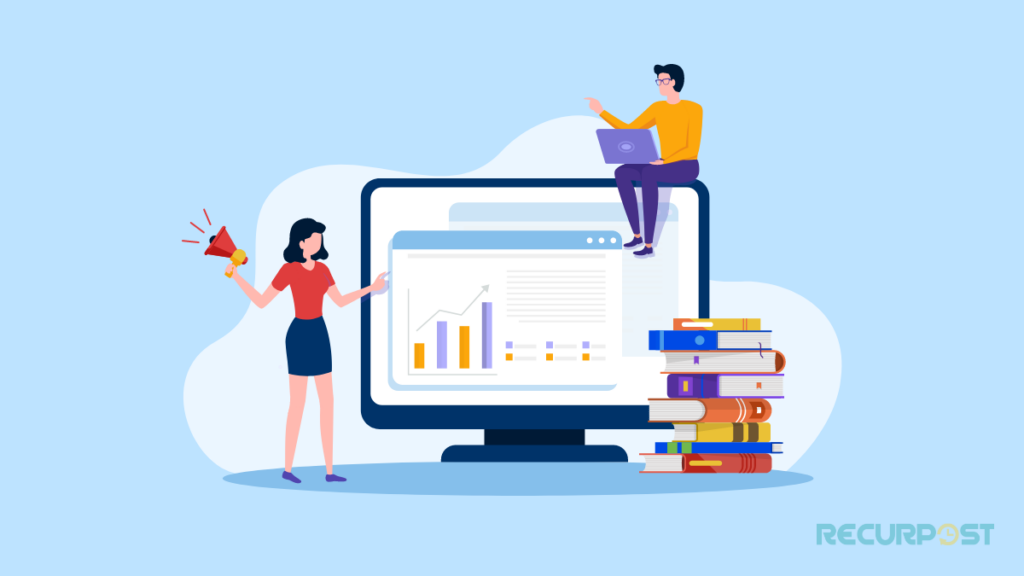 A book marketing plan depends on distinct, targeted techniques to bring your book in front of your target audience—the people you wrote it for.
The proper readers—those you can most directly assist—will read your book, which will also help to spread the word about you as the author and expand your platform.
Book Promotion vs. Book Marketing
The terms book marketing and book promotion are sometimes interchangeable but ultimately relate to the same idea. The "big picture" of book marketing is considered to be, and it can involve both an overarching strategy and methods. The bigger picture is what the book promotion fits under, which may be described as the specific strategies under the overall book marketing plan.
2. Why do authors need to be on Social Media: 13 Book Promotion Strategies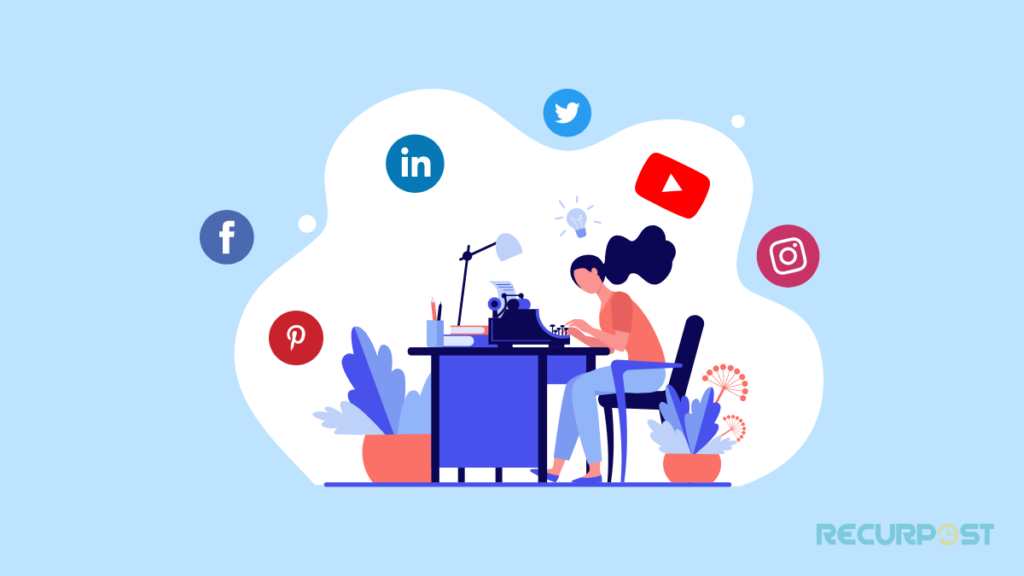 Consider this scenario:
You have this fantastic idea for a new surfboard business.
You borrow money to start it.
You dedicate your entire being to it.
You then inaugurate your business in Kansas City. Unfortunately, you probably won't sell many surfboards unless you run a mail-order company. Your surfboards aren't that horrible. You have the incorrect audience, which is a more practical explanation for why you aren't selling any.
You may target and find your audience through social media.
If creating content for social media is difficult for you, you are not alone. The majority of your working hours as a writer are spent alone. Therefore, switching to social mode after finishing your book cannot be simple. However, social media is crucial for informing people about your book promotions. Consistency is the only way to improve your profile image on social media networks.
However, the desire to share the proper knowledge at the right time is sincere. You can cope with this by using a social media scheduler like RecurPost, so you should consider including one in your collection of digital marketing tools. It is the most effective free hootsuite alternatives.
To start attracting readers for it, incorporate the 13 techniques listed below into your social media marketing plan. Don't be alarmed by the amount; they are manageable objectives requiring daily time commitments of no more than 10 to 20 minutes.
Let's dive into it!
1) Who Are You Writing For?
Is it your intention as a writer to sell a million copies?
Great! Many authors have done that. However, no marketing for book authors who have sold one million books ever declares, "My audience is everyone," before leaving the house. Instead, they target such readers in their book marketing since they know who their book was created for.
Consider who you'll say it to before spending too much time thinking about what you'll say. After all, you don't start a social network with followers. So, where do you locate your target market then?
Follow the users you wish to follow to get started. Don't follow 5,000 people hoping they will follow you in return.
As soon as you start following someone, express your interest in what they have to say by tweeting back to them and conversing with them. Recall that social media marketing is a two-way street at all times. When you know the audience you're writing for on social media, your presence there will begin to develop naturally.
2) Find a Consistent Voice
Since you write, you presumably have a thorough understanding of your writing voice. Social media platforms should incorporate that voice as well. Don't tweet without inspiration; demonstrate that you are doing this because you enjoy it and aren't being forced to.
It is crucial for your book marketing to understand who your audience is and what they are saying about you because this will help you determine the most effective message.
Perhaps you've already sold a few hundred books, but there is no activity on your social media profiles. You address your readers, yet nobody seems to be listening. Knowing your audience will help you create a message for them that they will respond to. It would be best if you were always authentic, but be authentic in a way your readers can connect.
3) Use social media scheduler for book promotion
Spending hours every day on book promotion is exhausting and time-consuming. But, as it takes away from your writing time, it frequently has the opposite effect.
Continuously manually posting content to your social networks might be helpful. But is all of this effort worthwhile? Most likely, but only to a certain extent. Your workload for posting on social media might be reduced by using RecurPost as your social media scheduler. RecurPost is one of the most effective & top-ranked post planner alternatives.
Quick Guide about RecurPost:
It supports Facebook, Instagram, Twitter, LinkedIn, and Google My Business profiles and enables you to manage various social media accounts from a single dashboard. The following are some of its characteristics:
Preparing posts in advance.
Schedule Facebook posts on profiles, pages and groups.
Allows to schedule Instagram posts on personal and business profiles for sharing reels and stories.
Enables to schedule tweets multiple times by fulfilling the Twitter policies.
Schedule LinkedIn posts on personal and business pages.
A brilliant Pinterest scheduler.
Allows to schedule Google Business Profile posts with a call to action.
Social media bulk scheduling & editing using a simple drag-and-drop editor.
Analyses your followers' levels of engagement to provide you advice on the optimal time to publish on social media.
Recycle your material frequently to improve traffic and attract new readers.
It provides an app that makes managing your social media accounts while on the road relatively straightforward.
It provides White-label reports, advanced analytics, and much more.
4) Create a Social Calendar & Hashtags
You shouldn't just publish whenever you feel like it or when an idea comes to you on social media. It ought to be tactical. There's nothing wrong with adding something at the last minute occasionally. You should schedule two social media posts every week on Instagram and Facebook and one social media post per day on Twitter.
Being themed when making a timetable is beneficial. For instance, Tuesdays are for posting reviews, and Mondays are for tweeting quotes. You may prevent social media writer's block by planning the post you'll publish on any given day.
Using particular hashtags has also become a standard strategy on social media to increase the number of people who see your book promotion. Know which hashtags to utilize to your benefit. Instagram, for instance, lets you see the most popular hashtags. Naturally, you must select the hashtags with the most posts because they receive the greatest engagement.
You can increase the number of sales and build a foundation for your reading community by releasing announcements, sneak peeks, or cover reveals on your social media profiles. Additionally, post a few ads on your Facebook, Instagram, or other social media pages. Once you establish the audience, it will undoubtedly go to many readers.
5) Reach Out to Influencers
Influencers, as opposed to reviewers, don't need to read your book entirely to give a comprehensive review. Instead, all it takes to up your social media promotion game is one tweet or Instagram story or mention it in the clubhouse.
Influencers can be well-known bloggers, authors, well-known local celebrities, or email lists. They are powerful because of their large following, and enlisting their assistance, even in exchange for payment, will undoubtedly be profitable.
6) Join Writing Clubs and Groups
Nothing has changed, and effective communication remains essential to success. To engage in talks and dialogues with your readers, express your gratitude, respond to their comments, embrace their ideas, and make an effort to comprehend what they value and enjoy about book marketing.
This also applies to the rest of the writing and reading community, not just your readers. Both online and offline, there are a variety of organizations and groups that can be beneficial for expanding your network and connecting with other authors. Be cordial, truthful, and willing to give and receive.
7) Be a Part of Multi-Author Anthologies
Participating in many anthologies is a terrific opportunity to reach out to more people and promote your current, past, or upcoming novels. You will get the ideal opportunity to showcase your writing style, perspective, and imagination by working with other authors to create an anthology of stories. It's a great chance to collaborate on a large project, get in touch with other writers, make additional contacts, and expand your readership.
8) Use Podcasts
Look for a literary podcast and volunteer to be a guest on one of the episodes. Then, start your podcast series instead, where you'll talk about books by other authors, topics relevant to yours, and more. Finally, examine the podcasts of other authors and propose cooperation because networking is a fantastic way to advance.
9) Send Newsletters
A mailing list is ideal for staying in touch with your audience and establishing close bonds. Include a sidebar on your website or blog where visitors can enter their email addresses if they wish to get exclusive content or more information about your updates.
Please pay close attention to the content, format, and subject lines of the emails you send to your subscribers. To encourage them to read your email, try to pique their interest in the opening sentence.
10) Create Author's Page
Create an author page on popular websites for writers and readers to broaden your notoriety and visibility. For instance, some of the most well-known book catalog websites, where consumers hunt for books to read and authors look for authors, include Goodreads, LibraryThing, Bookstr, etc.
Create pages for your books and yourself on these platforms, post quotes frequently, and rate and review your favorite books.
11) Hold Book Reading Events
Organize book reading events to promote your new book and create a pleasant environment for potential readers. Select a place that fits the scene of your book, then make the required phone calls to make it happen. Perfect locations include coffee shops, libraries, community colleges, and senior homes, to name a few.
12) Use Your Book Cover for Marketing
Don't judge a book by its cover. Being the first thing people will remember after hearing your book's title, the choice of your book cover can make or break your content marketing strategy.
Find something that has the same mood as your narrative, whether it be fiction, romance, horror, or nonfiction, so you may utilize it later, if necessary, in your marketing strategy. Do your book a favor and consider it carefully because the design of your book cover will also affect future drawings, visual templates, and, more significantly, the style of your social media posts.
Test it by asking yourself, "What does this cover indicate about its content?" or "how to sell an e-commerce business," thinking about writing or reading the book rather than writing it. Your book's cover and marketing strategy provide readers with hints, convey a whole tale, and set the mood for it.
13) Donate Your Books
Donating copies of your new book to organizations serving your target market will assist people in learning about your original work while promoting it. Consider donating your adolescent fiction novel, for instance, to local colleges, hospitals, daycare facilities, and school libraries. The future? Your book might unintentionally locate its preferred reader.
14) Share Exclusive Content
Most readers like learning more about their favorite works of literature and characters. They will, therefore, eagerly anticipate receiving additional exclusive content from you, such as character posters, notable spin-offs, deleted scenes, and notable spin-offs.
If you want to make money off it, you might as well make all of your exclusive content public or put it on a "Members Only" page that people can see only when they register for an account on your website.
15) Give A Book for a Review
Contact relevant bloggers and reviewers to make a kind deal that will benefit both of you. Send them a copy of your book even before its release and ask them to share their book reviews online. They will love the idea of reading the book before its release date and be excited to share a spoilers-less review on their blog, Goodreads account, or website. They will get the word out and help more people find your piece.
Find great reviewers on Goodreads, Amazon, and other platforms that sell and pitch books.
Pro Tips:
Giveaway Time!
To keep your readers and followers engaged and excited, periodically organize online freebies and competitions on your social media profiles or give them a chance to start your podcast series instead. Choose a few people based on criteria, and then send them your free or autographed ebooks. Participation from those who haven't read your books before will help you spread the word about them to more people. This will work great for book promotions, as readers will express their feelings and aid in mouth-to-mouth book marketing.
Put up a nice poster with the details of your giveaways on it. Also, remember that giveaways are a fantastic strategy to increase your social media promotion activity and visibility to potential book fans.
3. Why is Book Promotion Important?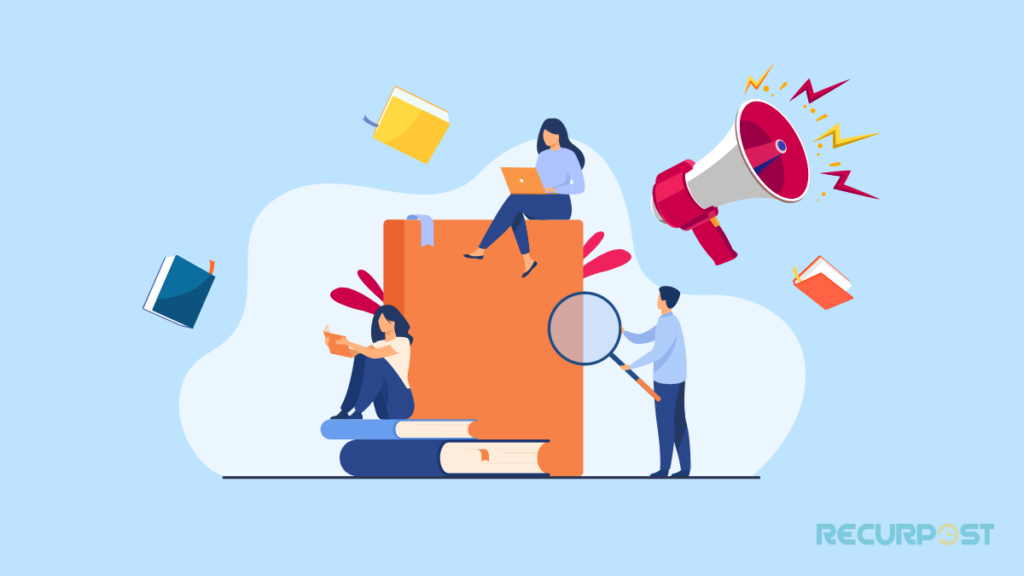 You penned and released a book. But regrettably, many writers fall into that trap. Don't believe writing a book ends your labor as a published author. Instead, others would contend that's when the hard work starts. But let's be honest, managing the entire publishing process, including book marketing, can be challenging.
Proactively attracting new readers and increasing book sales is crucial to book marketing. By creating a solid book marketing strategy, you can avoid publishing your book to an uninterested audience.
Reasons book marketing is essential for every author:
It aids in expanding your readership and gaining new book enthusiasts.
It facilitates the growth of your Amazon book reviews.
It makes it possible for you to increase book sales.
Networking is facilitated via book marketing.
It enables you to create a sizable audience and enthusiastic community about your book (s).
Read More: How to make a VIRAL Content marketing strategy in 13 ways
4. When should you start marketing your book?
It would be best if you learned how to market your book and devise a strategy early on in your book-writing journey.
– Pre-launch book promotion
Start your book's promotion at least a year before publication. This strategy will help you build a loyal following and gain respect.
In theory, now is the ideal moment to build your author's website and expand your email subscriber list by producing helpful content for your readers.
Create and optimize your social media profiles, expand your email list and follower base, and more (we'll discuss this later). It will promote your book when it launches a cinch.
– During the launch book promotion
The best time to market your book is during the launch season. When the book's subject is in style, you should release your book at that precise time as a self-published author. The secret is to do your homework and determine the best launch date based on the subject of your book.
As an illustration, the best time to write a recipe book is around the holidays when everyone is cooking more at home and experimenting with new dishes. Then, launch your business book during graduation season when grads are looking for ways to make money.
– Post-launch book promotion
Just because you published the book and have a sizable following doesn't mean you should put an end to the hype.
Continue promoting your book to advance as an author. Maintain expanding your readership. If you are writing a series, it will make it simpler to sell your other novels.
Once your book has been released, you can promote it by using your email list, participating in book forums and interviews, and giving speeches at gatherings and forums devoted to books.
5. Pre-Launch Book Marketing: Build Your Launch Team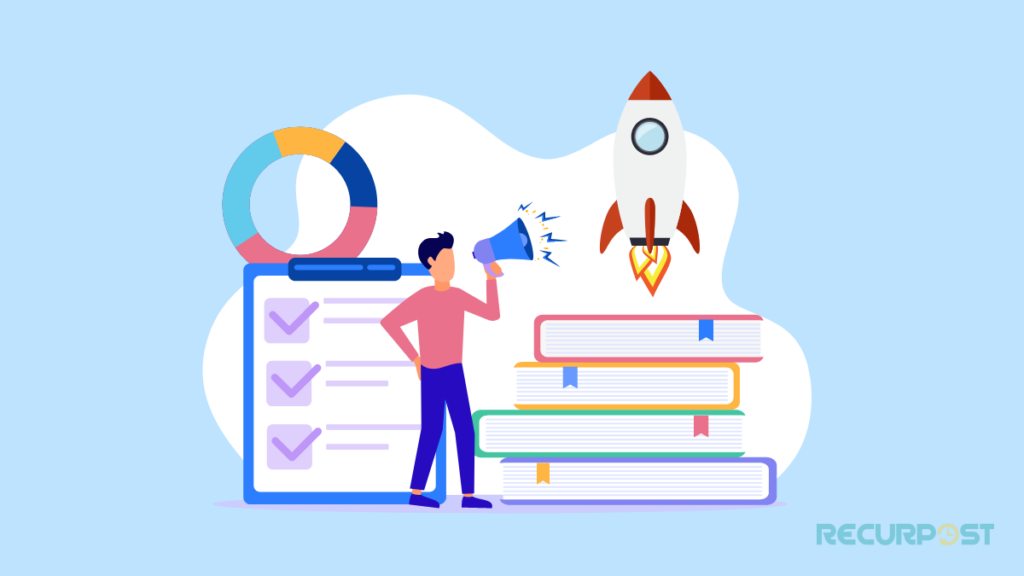 Building your launch team, or street team as it is sometimes called is the first step in getting ready for your book launch and the marketing that goes along with it. The perfect launch team commonly referred to as a "street team," is composed of a hardworking, carefully chosen group eager to make your launch a success. There is nothing your launch team can't accomplish if you use your team's skills and communication well!
– Book Marketing Launch Team Assignments
You cannot simply amass a list of supporters without ever using them. Instead, you must assign them minor tasks to help you launch the general book promotion process. Don't worry about feeling awkward when you ask for assistance.
They are here to help your endeavor, and as long as you are courteous in your requests, they will be pleased to do so. The most efficient approach to doing weekly team assignments is through Facebook Groups.
– Utilize Talents
You must properly manage your team by giving each member of the team tasks that play to their strengths. Your team members will all have different abilities and talents. Write a post about your team's strengths during the first week of play and include the following information: "Please leave a comment on this post and let me know if you can offer any unique skills or connections to help with the launch of my book. I'm trying to figure out how to get my book's message out to a bigger audience."
5.1. How to Promote a Book like Pro in 2023: Lessons from Bestsellers
Want to read a bestseller? Then, you'll need to make some effort to turn it into a bestseller. You may achieve it by thinking like a savvy marketer.
Before the publication of your book is the ideal time to consider marketing it. Here's how to achieve it using the book promotion advice of successful authors who have acted independently.
– Create an Eye-catching Cover
Wearing their "reader hat" when considering their novel is one of the hardest things for authors to do. A book requires a significant time and financial commitment. Therefore, it seems sensible to think that the investment should be worthwhile.
But the sad truth is that readers don't give a damn. Consider the most recent book you purchased. Did you buy it to express gratitude to the author for their work? Not. Because of the benefits you anticipated, you bought it. The reader's expectations are established by the appropriate cover design.
ADVICE: You can always make a fantastic cover. Change your book cover if it's not creating the correct impression.
– Great Description Writing
Its description is the ideal place to convince potential readers that they should read your book. Contrary to popular belief, the purpose of the book's description is not to describe the book itself.
It demonstrates to the reader the benefits of reading your book. This is such a crucial idea that I dedicated a whole post to explain how to create a book description that would increase sales.
– Take an awesome author picture.
Your book's positioning is addressed in both the cover and description. Author branding is reflected in your author photo. Your image must present you as the ideal candidate to respond to the reader's query or address their issue.
– Publish an audiobook
Audiobooks are expanding more quickly than any other book media is frequently cited. With audiobooks, customers may listen to your book whenever they have a few minutes and need their hands accessible—during their commute, driving, coffee breaks, and preparing supper. Additionally, having an audiobook increases the likelihood that folks who like audio will read your work.
– Use websites for book promotion.
Finally, examine the top paid and free ebook promotion services to determine which ones deliver the best results for nonfiction books if you want to increase book sales at a given period or for a specific purpose. Avoid wasting your time and money on ineffective websites.
5.2. How do I get my book noticed?
Numerous book marketing and promotion ideas can be used to generate discussion about your work. We've gone through the critical strategies for book promotion, but the actual payoff will come when you put them into practice and discover what works best for you. What works for one author may not necessarily work for your genre adds to the challenge of book marketing.
Research has a role in this. Start looking up authors comparable to you in your niche, and take note of their strengths. You'll soon have a decent understanding of the strategies to employ for your book promotion. Additionally, you'll be inventive in how you use new skills!
Conclusion
It might be difficult, but not impossible, to market your debut book. It would be best if you utilized several book promotion ideas to advertise your book. You can employ strategies like establishing relationships with clients, providing updates, and showing and promoting through advertisements.
Moreover, using a social media scheduler like RecurPost will help you in posting your content on social media in advance and help you to get more engagement from your audience & readers. Sign up to RecurPost for a 14-day free trial. Along with that, check out RecurPost pricing for better assistance.
What are your favorite book marketing strategies? What other methods have you discovered for creating interesting book promotion ideas? Let us know in the comments!
Frequently Asked Question
1) What makes a good book promotion campaign?
To maximize the number of potential readers for your book, build a plan to target those who are most likely to be interested. Use keywords to define your book. You can start to determine your target audience for advertising by figuring out what sorts of interests they may have that have to do with your book.
2) How to promote my book on Instagram?
– Make your author bio resonate with target readers.
– Add a link to your author's website or blog.
– Engage with others.
– Post regularly for people to follow you.
– Use hashtags and descriptions for each image or video you post on Instagram.
3) Do I need to hire a book promotion professional?
If you're an author, then yes, you do need to hire a book marketer. Writing a book and promoting it are two very different functions. If one is excellent at writing a book, they would perhaps not be as good at promoting it, and vice versa.
4) Do authors have to promote their books?
To an extent, yes. But all authors are also expected to promote their books. If you are a traditionally published author, you need to work harder at book promotion than the in-house book marketing and publicity staff.
5) Do I need an author website?
Every author should have an author website. Your website is the first place readers, media, booksellers, and book reviewers will turn to gather more information about you and your book. Therefore, it should have a clean, easy-to-navigate layout and include relevant information about you and the book promotion.
6) What is book author marketing?
For both self-published and traditionally published authors, the ability to market and promote your own work increases your chances of success. From being a better literary citizen to understanding social media platforms better, these strategies mentioned above will help get you started.
7) How do I get started for book promotion?
It would help if you started promoting your book six months before its release. In short, you want to generate buzz about your book and its release. Begin with social media and go from there. If your book has already been released, you still have time and available methods to market your book. You want to identify your audience and create a marketing plan to get started. Your book promotion plan will outline your budget and what strategies you will take to reach your audience.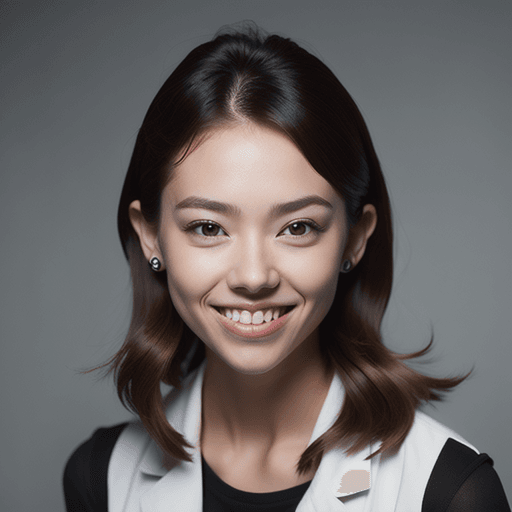 Debbie Moran is a Digital marketing strategist with 5+ years of experience producing advertising for brands and helping leaders showcase their brand to the correct audience. She has been a part of RecurPost since 2019 and handles all the activities required to grow our brand's online presence.