What should I do to win the trust of my TikTok followers? How should I behave in my live sessions? When should I post content on TikTok to grow and maintain followers on TikTok?
All these questions are searched many times during the day. If you are among those who search for these particular or similar questions. You don't have to make an effort.
It is because we are here with 20 ways to grow your TikTok account faster than you can imagine.
Here's How To Get More TikTok Followers:
Why Should You Use TikTok?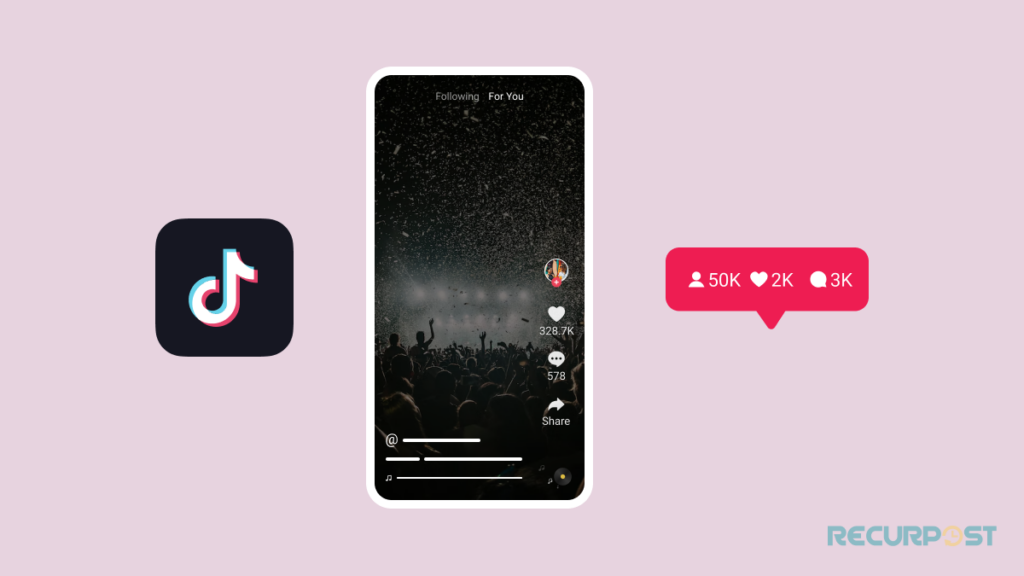 Videos going viral everywhere is not a new phenomenon. What's startling is that most of them are coming out of TikTok. People from all around the world are engaging themselves in the platform to consume as well as create content.
We can all see how it is rapidly jumping up the ranks of popular social media platforms. Most of you must be wondering what exactly it is that makes the platform so buzzing.
It could be because of the endless lineup of memes, or it is the newest source for producing social media stars, and also maybe because it has the potential to catapult you to fame in a short span of time. Your TikTok followers have massive power to drive your popularity on the platform.
Regardless, here are some reasons why you should hop on the wagon and get on with the trends:
1. Get Your Creative Juices Flowing
The best part about TikTok? You have the freedom to create absolutely anything and everything that you could possibly think of. If you suddenly came up with a funny idea that can turn into a meme, you can create a TikTok out of it.
You can even show off a skill of yours. The platform is highly encouraging creativity and it is a place where you can show off whatever you have without thinking much.
2. There Is Always An Inspiration
All of us face creative blocks time and again. If you feel stuck too, you can simply go to TikTok for some inspiration and ideas. You can explore hundreds of niches or mini-communities that dwell on the platform and explore each of them to get some inspiration.
There is something on cooking, someone giving out dance tutorials, music covers, art shows, anything that interests you can be found on TikTok. Keep in mind that if inspiration hits you at a time when something else is scheduled to go live, you can always schedule TikTok videos.
3. It Is a Powerhouse Of Memes
Memes are like the blood and soul of TikTok. If you are having a bad day or are bored as hell, you could simply go to TikTok and start scrolling. You will come across a ton of videos that will make you laugh hard. There are some crazy hilarious memes out there and if you share them, your TikTok followers will love you.
4. Have a Chance To Be a Part of a Great Community
The best thing about TikTok is that it gives you a chance to be a part of a great community where everyone is a friend. There are also sub-communities that will match your interests even more and you will feel like you belong. You will never feel judged for whatever you post. Your interests and opinions will always be attended to well and they will become your family.
20 Free Hacks To Use in 2023 To Gain TikTok Followers
1. Know the Right Time to Post Content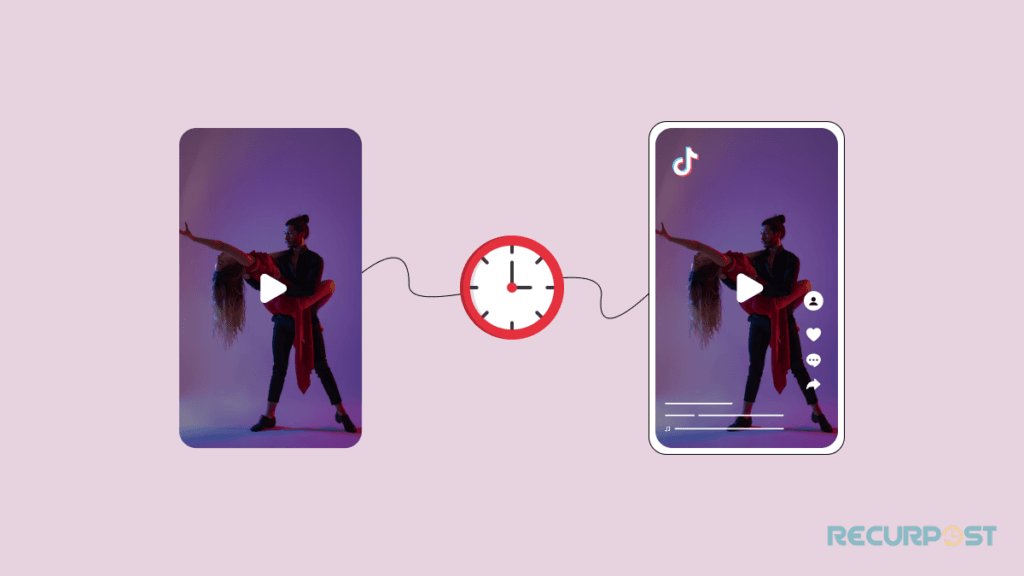 Posting at the right time for the right industry means success. It is because without ideas circulated on your account at the time when your targeted audience checks TikTok is very important. For example, if you are focusing on teenagers' glam products. You must see when they need the content to be seen. Likewise, if you are selling products related to the fashion world for housewives. It should be when they check your TikTok account. You can use a social media bulk scheduling to pre-post all your content as per the best times.
So, you might be thinking…
What is the right time to post content?
And the answer will be – there isn't anything like the "right time" to post content.
Does it mean you have the liberty to post it at any time, randomly? No! The answer to it is simple.
We all live in different time zones, right? Determining the geolocation of the focused audience will help in knowing the right time to publish or post the content. For that, what you can do is see the time zone in which your targeted audience checks TikTok. Once you are sure about that, it will be easier to grow the TikTok account faster than ever.
2. Use Popular Songs in the Video
Content on TikTok is pretty different from other social media platforms (particularly Instagram). We can easily say that based on the music and songs option you have in the creation of posts. TikTok usually tends to turn on the volume (upon interest and need) while watching videos. So, it is quite a thing that you can use to augment your TikTok account.
A question most frequently asked in this regard is…
What type of music or songs should we incorporate into our content?
And the answer is yet very easy – all those songs which are relatable or popular make the best use of TikTok content. In other words, any song that is easily recognized and enjoyed will be the best for TikTok videos.
Yes, songs that come with some memory or event attract more audiences. That way, you can generate traffic on your videos pretty conveniently. Using trending audio is one of the best tips to note while learning to decode how to go viral on TikTok.
3. Make Trending Videos (on TikTok Challenges)
Despite following the rule of thumb (to create original content), the need of making viral videos become necessary too. This will not come in the category of "original" content. However, it is called "curated content" (content that is made after getting inspiration or following a particular trend on TikTok). It is much needed to come up with content that is liked by TikTokers.
To maintain the challenge with the taste of originality. We would recommend you create your very own challenge. Such content is easily hyped and gets viral.
4. Do Live Streaming for Your Followers
Maintaining goals and reaching milestones is such an awesome moment for TikTokers, right? Here is a tip for you if there are 1000 TikTok followers on your account.
Start live streaming and go live to interact with the audience. Wherever you go live, followers are notified. This notification is however ruled out (vanishes) the moment you are not live anymore. It means the notification stays with the followers as soon as you start or/and finish.
Through live streams, you will give a silent message or rather a loud notification of your presence. The audience or your followers don't forget you and keep track unconsciously. Another perk of going live is to create a closer bond with your followers.
5. Sharing of Content with Others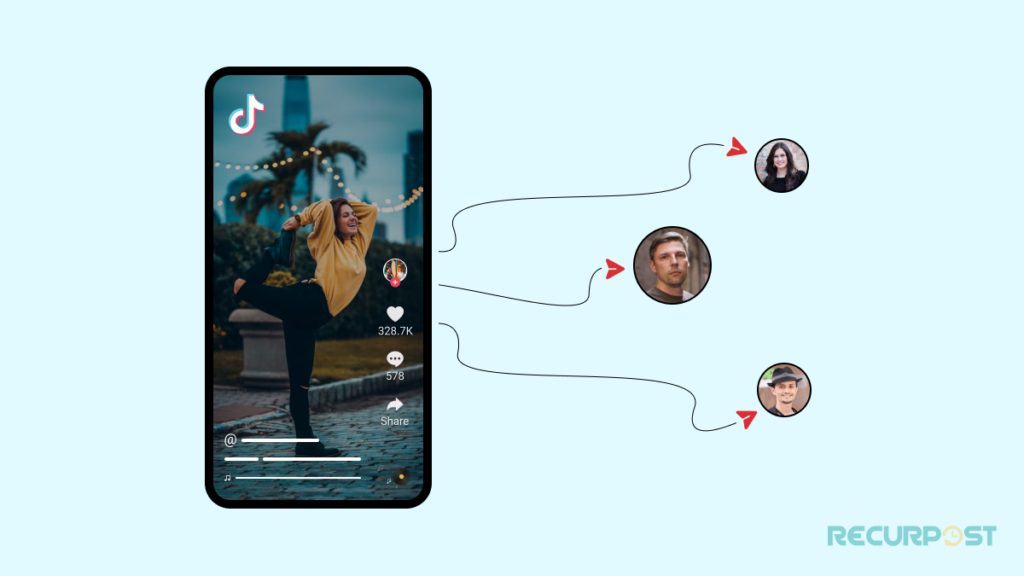 What comes next as the tip? Well, it is important of synching and sharing your TikTok content on other social media platforms. Not only should you share the videos all from the TikTok account but also share the content separately on other platforms (YouTube, Instagram, and Facebook are the best ones to start).
Why is it important?
Sharing content on different social media platforms will definitely increase the chances of growth. It is easier to get viral.
6. Short Videos Get More Viral
Content on TikTok comes with a set of rules. One such rule is to post videos or clips that are only one minute long. By that, it doesn't mean you can't post anything that is less than 1 minute though. Keeping that in mind, when we suggest maintaining videos or content short. It means the content shouldn't be more than 15 minutes. The best however is to keep the content at 8 minutes. This is because of certain reasons. The audience and people, in general, can retain attention for a max of 15 seconds. After which concentration, focus, and attention tends to go down. You can pick the best time to post on TikTok to make your short videos viral.
Another reason for keeping videos short is to increase reach and visibility – two integral components of growing faster. However, when we talk about reach and visibility. It is mostly when your videos are watched till the end. This means that if the content is shorter (between 8 and 15 seconds) then it will be easily watched till the end – giving more room to grow!
7. Consistency – Finest Key to Success
One of the most critical points to remember is to remain consistent. It means, your content should go out on a particular pattern without fail. If you have questions like, "what will happen if I don't put out content daily or on alternative days?", "what might happen if I put content on my account on a particular pattern?". Let us tell you something interesting!
It is important to publish or post content on a set pattern for many reasons. First off, it helps the followers know when new content is posted. Also, it makes your channel/account or profile grow at a supersonic speed – because people know you care about their interests. Another reason is to attract more viewers than ever. All this sums up to success!
However, there are certain ways to ensure you post it the right way. First of all, consistent posts with the same theme will skyrocket your account. Secondly, posts with descriptions will make a deeper impact. So, yeah! Make use of both and enjoy the way your account grows.
8. Share Other Social Media Accounts
This tip will work out best if you are a starter or a noob on TikTok. All you are required to do is to make sure of sharing content on different pages, groups, and even websites with video content. This will help you get more reach. However, you need to be sure of the sharing link. Share it from your account to get more TikTok Followers in less time.
9. Repost as User Generated Content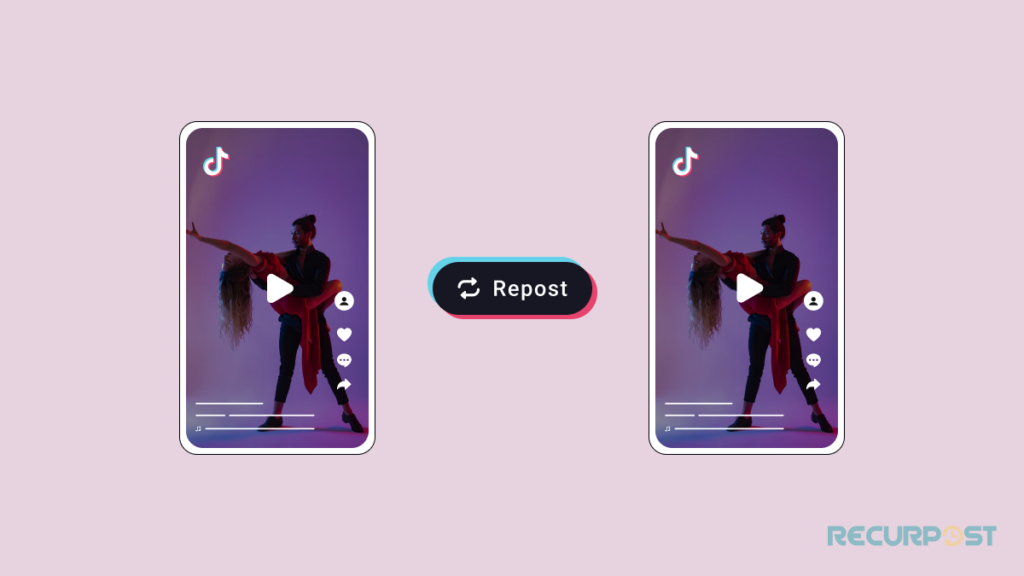 Are you someone who doesn't have ample time to create your original videos? If that is the case, don't you worry! Why shouldn't you worry? Well, it is because many TikTok profiles only share content from other TikTokers. These videos or content are generally referred to as "UGC" (user-generated content).
Such profiles only share content from other profiles and guess what?! There is no harm in doing so, interesting right? What do you have to be sure about while reposting UGC? You must know what your audience prefers to watch.
You don't have to worry about the copyrights though. Do you know why it is so? Well, the content you repost comes with the TikTok handle. This tip helped many TikTokers grow their fan page. You can use a social media scheduler like RecurPost for reposting content. It is one of the best free Hootsuite Alternatives in the market if you are looking for one.
10. Making the TikTok Profile Right
People tend to stay more on your profile when it is relevant and more attractive than others. What can you do in this regard? Well, you should make a list of what you are aiming to convey. What message do you want to give to the audience? Then, create content that is original, crisp, and easy to relate to.
Checking out influencers' profiles on TikTok to get some inspiration is also the way to get started with your content. That way, you will know how and what to start with. Adding CTA (call to action) works in your favor.
11. Profile Should Be Friendly
There is another way to get more followers. Add a very enticing profile picture, username and bio so, that can garb the attention of your audience as well as represent your brand or style. If you manage to do so, there will be more attraction to your profile. That means, the perspective of getting more engagement, reach, and visibility will be much higher. It is because somehow the profile picture gives an idea about the content.
This is a pro-level tip => adding a video to your display picture will give even more than an enticing DP.
12. Maintain Originality
This world is all about copying and pasting others' content, right? If not, it is mostly about taking others' ideas and making something similar. Why don't you try being original for once and all? See, we know this might come as a surprise but when you are original, you and not others. The kind of effort you put in to grow your account is worthy enough.
Also, we know it is not easy to maintain originality. You have to copy trends and all but guess what! When you are original and other TikTokers copy your content, the feel is quite different. That way, your authority is established pretty sooner than expected.
13. Keep Checking This Section => "For You"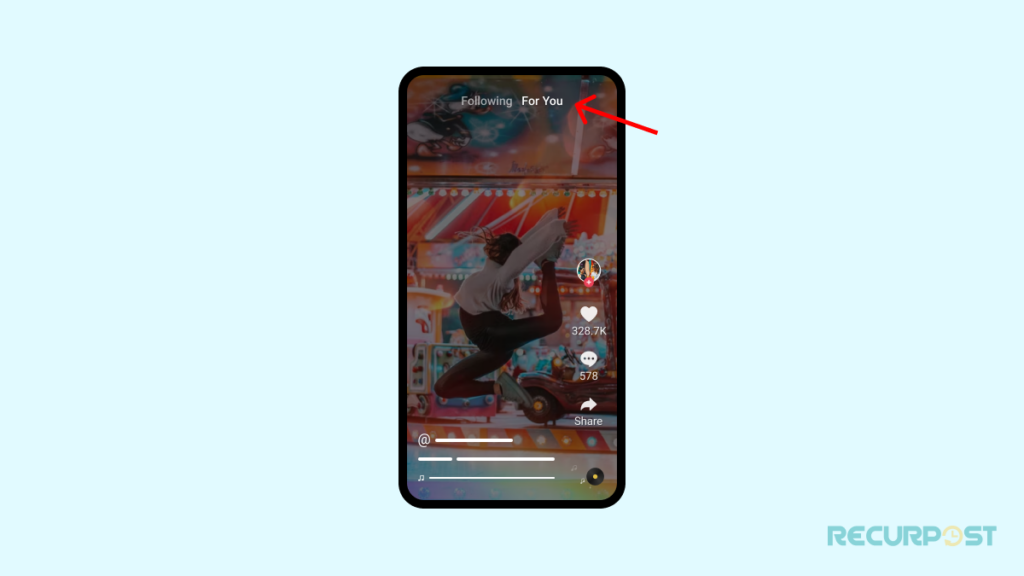 By checking on the page "For You", you will be able to know what is trending. You will also be able to keep yourself ahead of others. Checking it regularly, at least once daily will keep you synced and aware of all trending content. By doing so, you will be able to speed up creating similar content most originally.
You will require a couple of minutes daily to stay updated about the trends and all. These few minutes will become the most cashing moments of your TikTok growth, career, and approach.
14. CTA – Use Finest One
Adding CTA (call to action) at the end of every post will bring more traffic to your official website. That way, you will get more leads and the business will make better ROI (rate of interest) in the month.
You will get more engagement rate and the audience will stay in touch with your products or services through the website easily. Also, it will help in search engine optimization. But the main catch is to incorporate CTA wisely and correctly.
15. Know Everything Important About Targeted Audience
Do you know how important it is to know your targeted audience? Without knowing the targeted audience, you will not be able to reach potential buyers, people who prefer to see your content, etc. Likewise, when we ask how much time it usually takes to get familiar with the targeted audience. It is more to do with the preference of people, their location, their age bracket, etc.
The type of content you create should resonate with the audience. Therefore, it is crucial to know the answers to the following questions – who is going to watch your content? What kind of content should you create?
16. Look for Influencers (Self-Made)
Did you know many influencers started on their own, without being famous beforehand? They are usually inspirational and motivational for people who have joined TikTok recently. The reason for their fame is based on the viral content they create. Creating something similar to these self-made influencers will tell you something positive about your content. That is to know you have the potential to grow your TikTok account without a lot of effort!
Another hack is that you can collaborate with these self-made TikTok creators to cross promote each other's content. This way your account will be introduced to a new set of followers.
17. Make Use of 3rd Party Service to Boost Your Profile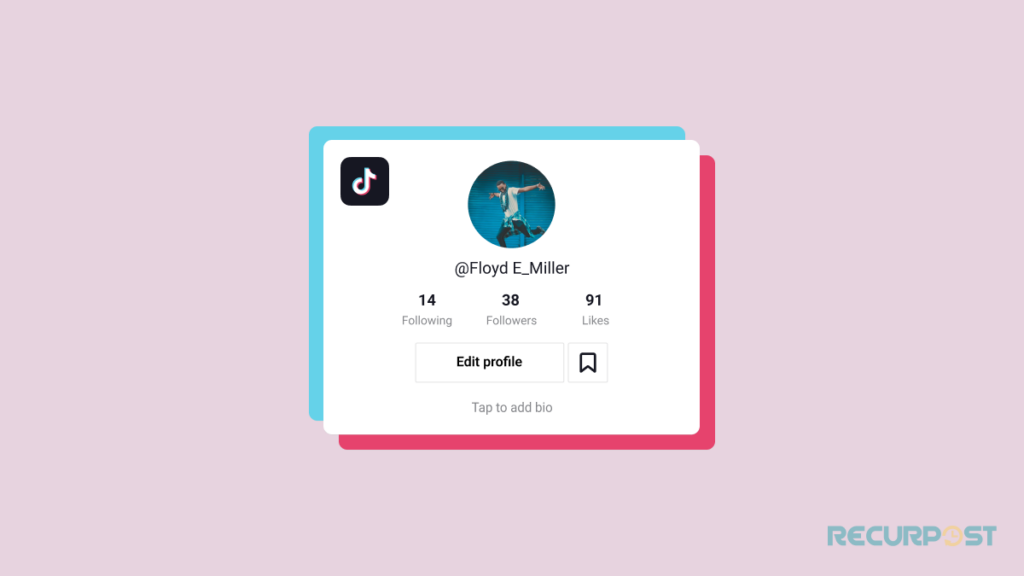 Outsourcing is another option that is used by TikTokers. What does it mean? See, when you are sure about the kind of time investment required on your part. And you are not able to take out such time? In such scenarios, the best is to outsource your account to a 3rd party service provider.
What you can do is get engagement tools like TikTok views, likes, followers, and comments, to boost your profile. If you are skeptical about where to get these engagement tools. Then let us tell you that these are readily available from our website (www.tiktoklikes.com).
18. Make Engaging Thumbnails
Thumbnails are one of the very first elements someone sees in your content. Then only the viewer opens the video. So, keeping that in mind, you should add a thumbnail that resonates with your video.
19. Share Content on Instagram & YouTube
The use of YouTube and Instagram are social media platforms that encourage videos. If you want to grow organically, put your TikTok content on these two platforms. We have mentioned sharing your content on different social media platforms. You can use social media schedulers that are better coschedule alternatives to cross-promote content.
If you are thinking about why we should add TikTok videos on Instagram. Then, please know it is because the kind of content shared on IG is similar to TikTok. Likewise, YouTube contains videos – the common grounds are the same!
20. Use Appropriate Hashtags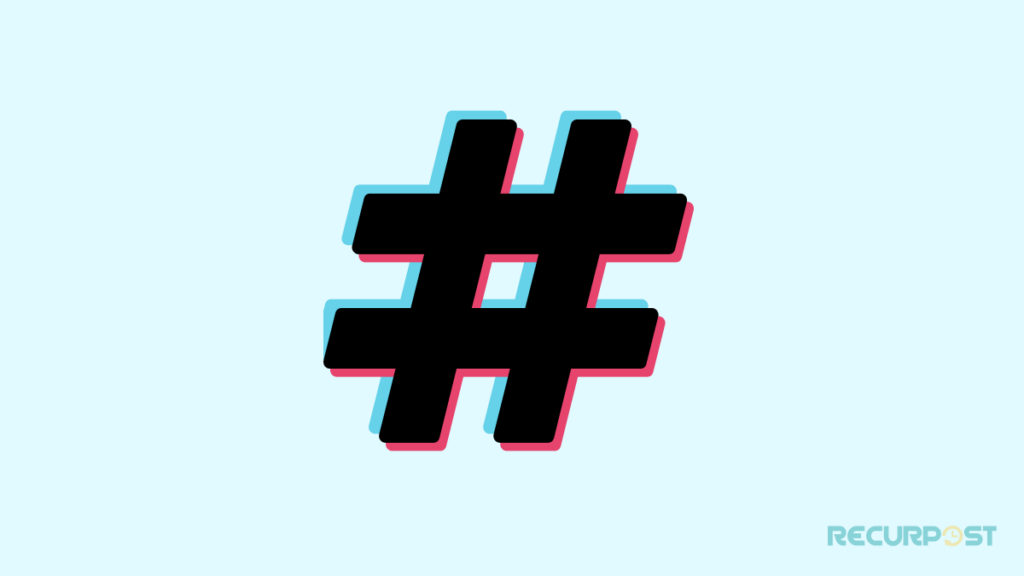 Hashtags change the level of the game! That said, it is crucial to know trending hashtags. Without hashtags, you will not be able to do justice to the content. To find the right hashtag, you can find it in the search bar. Another option is to find hashtags outside TikTok on a hashtag generator tool. TikTok tells the importance of hashtags and indicates if they will be useful or not. If and when you use an appropriate hashtag, the possibility of getting featured on that particular hashtag page will be higher.
What is The TikTok Creator Fund Program?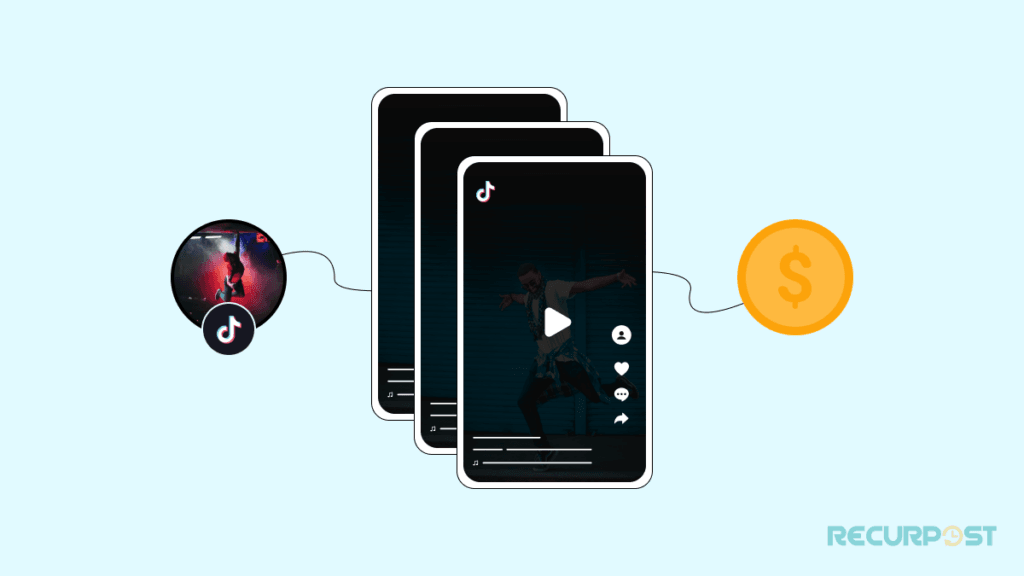 There is a very interesting program that has been initiated by TikTok. It is called the TikTok creator fund. It has been developed by the platform to compensate creators for their efforts.
The program was launched in the Spring of 2021 in order to encourage creators to attract and engage with larger audiences. The fund financially rewards content creators based on the engagement received by their content, mainly gauged by the likes and views. The program is open to TikTok users whose TikTok videos have been viewed at least 100,000 times over 30 days.
RecurPost assists in scheduling posts across multiple channels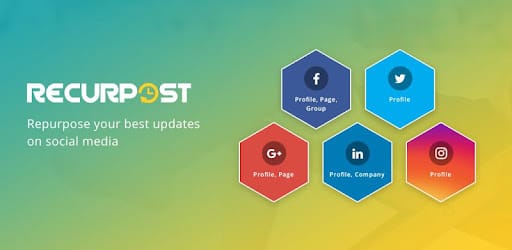 RecurPost helps you create content and schedule posts in advance on multiple platforms. RecurPost allows you to schedule Facebook posts on your profiles, groups, and pages.
To share your business success stories through reels and short stories, you can schedule Instagram posts on personal and business profiles. You can schedule tweets on your Twitter account with a set of variations for repurposing the same content multiple times.
RecurPost allows you to schedule LinkedIn posts on your personal and business pages to connect with business professionals in your industry.
To brand your products and services, you can schedule pins using RecurPost as a Pinterest scheduler. To target your local audience, you can schedule Google Business Profile posts with a call to action using RecurPost.
Conclusion
TikTok is a massive platform for growing your fan base. If you use it right, your brand can succeed a great deal by marketing on this platform. That is why you can use the above-mentioned tips and grow your TikTok followers in no time.
As we mentioned above, RecurPost is the best social media scheduling tool to make your TikTok videos viral. You can check out RecurPost pricing and also know that it comes with a 14-day free trial.
Have you got your answers for all the questions that you might have had about gaining TikTok followers? Let us know if you have any suggestions or queries in the comment section below!
Frequently Asked Questions
1. Who has the most followers on TikTok?
It's Khaby Lame He has 148.3 million followers on TikTok
2. How many followers on TikTok to get paid
You must be 18 years of age or older, have more than 10,000 followers, and have received at least 100,000 views in the past 30 days in order to earn money directly on TikTok. The TikTok Creator Fund application is then accessible inside the app.
3. Can you buy TikTok followers?
Yes, you can buy TikTok followers from any reputable site. Likes4u provides active TikTok followers at a low price.
4. How many followers to get verified on TikTok?
No followers or likes are necessary for account verification on Tiktok. However, it has been noted that if you have at least 500,00 followers and 1 million total likes on your account, TikTok may think twice before awarding you a blue tick.
5. Is it easy to gain TikTok followers?
Achieving fame on TikTok is not easy at all. You will need to have a certain number of followers before you start getting likes on your videos. 
6. How often should I post on TikTok?
It is best if you post around 1 to 4 times a day on TikTok. To find the best posting schedule, you can keep a watch on your performance until you find a posting schedule that works for you.
7. How do you grow faster on TikTok?
You can follow these tips if you want to grow your followers on TikTok:
> Identify your target audience.
> Leverage TikTok trends.
> Educate your followers.
> Use hashtags effectively.
> Cross-promote your videos.
> Post on TikTok at the right time.
> Create and participate in TikTok challenges.
> Engage with other TikTok creators.
8. How to get more likes on TikTok?
To get more likes on TikTok:
1. Create engaging and original content.
2. Use trending songs and hashtags.
3. Participate in popular challenges.
4. Post regularly and at peak times.
5. Engage with your audience and respond to comments.
9. What are some of the creative TikTok hacks to get more followers ?
here are some creative hacks to get more followers on TikTok:
1. Craft compelling stories in your videos that capture your audience's attention and keep them engaged.
2. Create curiosity by recording a video in reverse, enticing viewers to watch till the end.
3. Humorous content tends to go viral. Use comedy to entertain and attract new followers.
4. Create duets or stitches with popular creators to reach their audience and gain exposure.
5. Master smooth and creative transitions between scenes to make your videos visually appealing.
6. Encourage your followers to participate in challenges or use your branded hashtag, expanding your reach.
10. What are some of the hacks to get famous on TikTok?
Becoming famous on TikTok requires a combination of creativity, consistency, and engaging content.
here are some of the hacks that can help you become famous on TikTok:
1. Find your unique style or niche that sets you apart from others. Focusing on a specific theme or type of content can attract a dedicated audience.
2. Create high-quality, entertaining, and visually appealing videos that capture viewers' attention and keep them coming back for more.
3. Post regularly and consistently to maintain the interest of your audience. Set a schedule that works for you and stick to it.
4. Use storytelling techniques in your videos to evoke emotions and keep viewers engaged.
5. Be yourself and let your personality shine through in your content. Authenticity resonates with viewers and can help you build a loyal fan base.
6. If you have a TikTok Pro account, use the analytics to understand what content performs well. Tailor your future posts based on this data.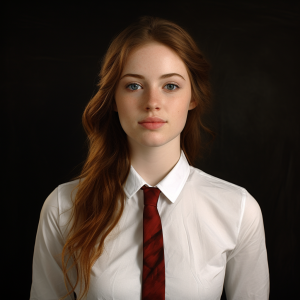 Debbie Moran is a Digital marketing strategist with 5+ years of experience producing advertising for brands and helping leaders showcase their brand to the correct audience. She has been a part of RecurPost since 2019 and handles all the activities required to grow our brand's online presence.